Get ready to sweeten up your patriotic celebrations with a couple of tasty red, white, and blue desserts. From fruity delights to creamy indulgences, this collection has all the treats you need to add a burst of patriotic flair to your dessert table. Whether you're hosting a 4th of July barbecue or simply want to show your love for the USA, these festive desserts will impress your guests and leave them craving more.
Red, White and Blue Vodka Slush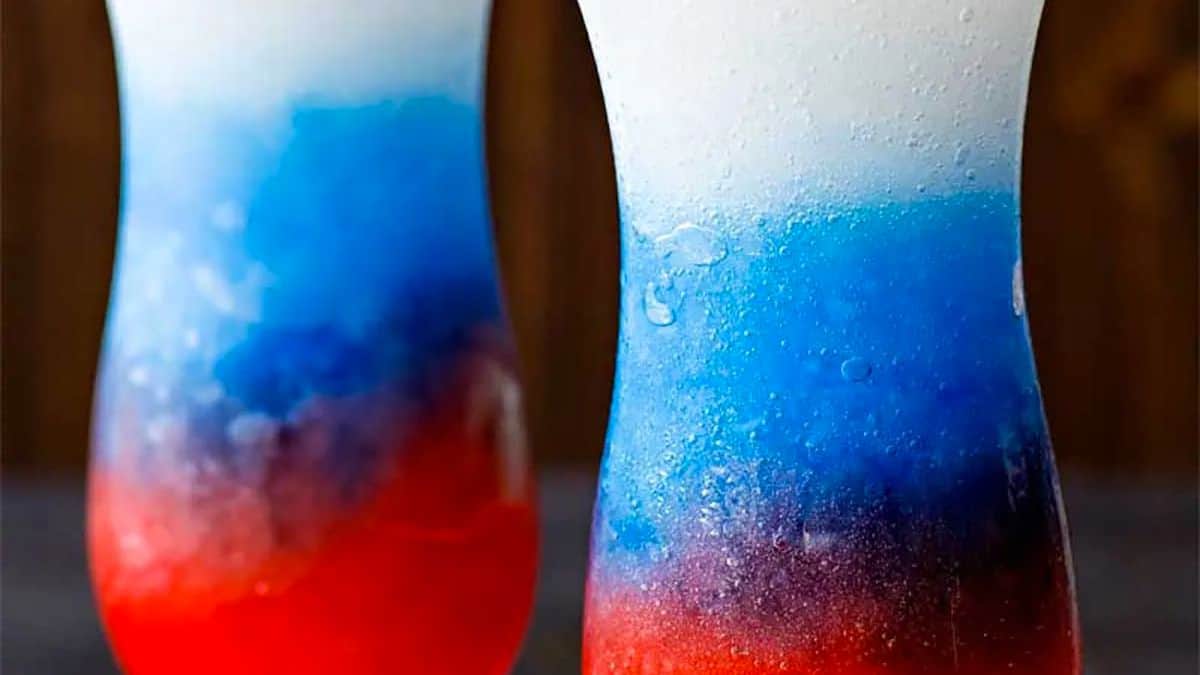 Celebrate your patriotism with a refreshing (and colorful!) slush, made from layers of crushed ice and flavors of grenadine, blue curacao, and spiked lemonade.
Red White & Blue Ambrosia Salad Recipe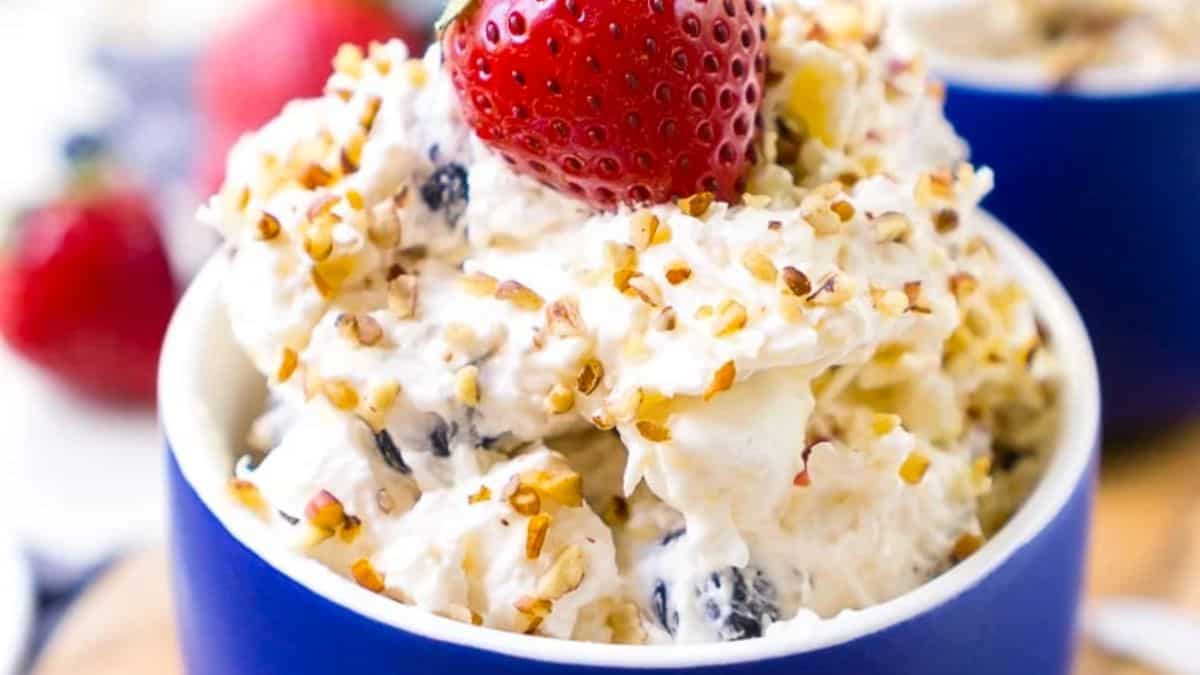 This Red White & Blue Ambrosia Salad is a delicious, no-bake, retro dessert recipe that's easy, addictive, and loaded with strawberries, blueberries, coconut, and pineapple!
Red, White, And Blue Fourth Of July Cake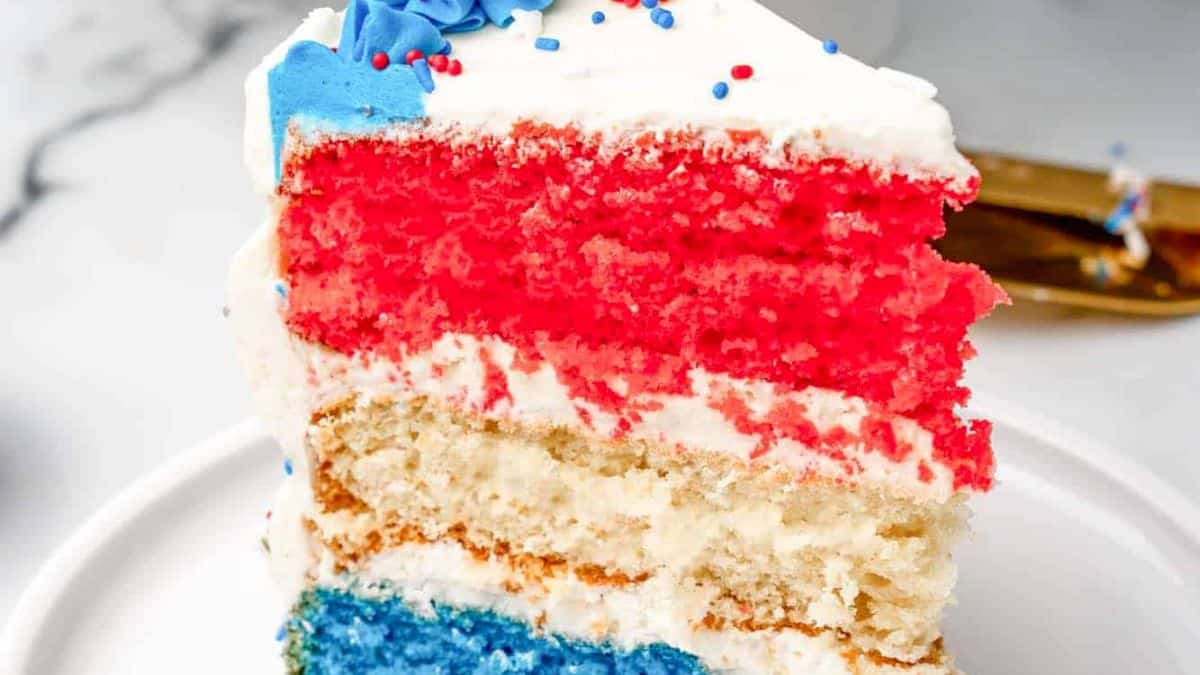 This fun, layered, colorful 4th of July Cake is perfect for the holiday, or for any time you want to celebrate the red, white, and blue with an impressive dessert.
American July 4th Cake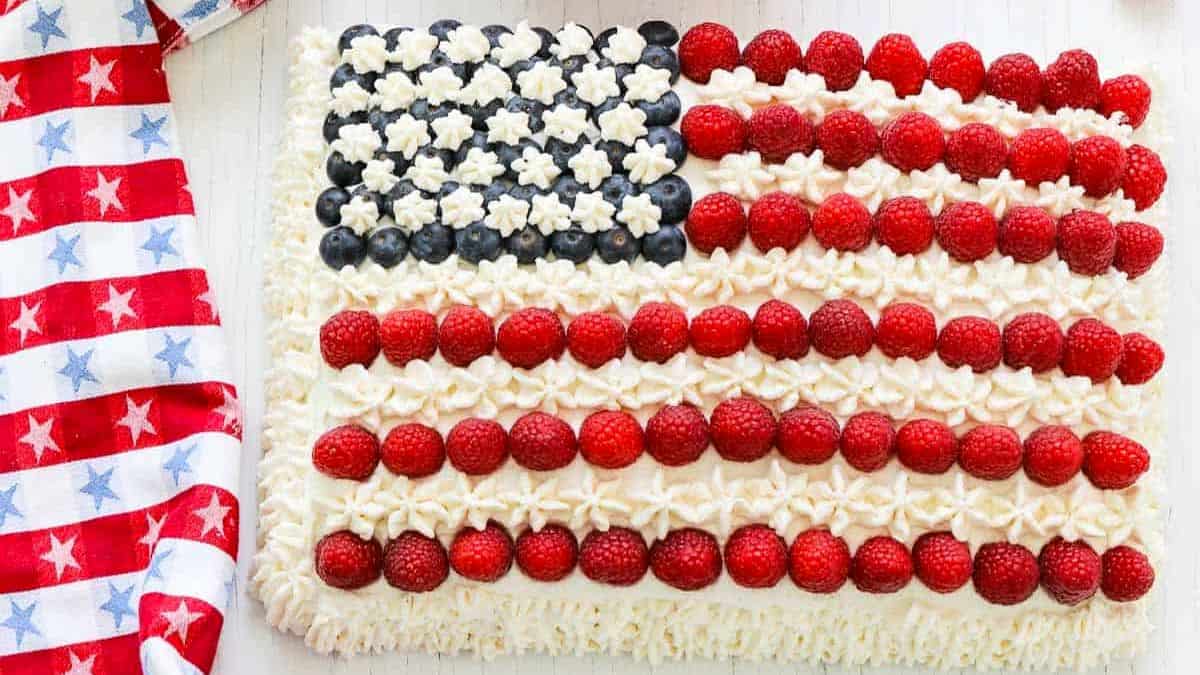 Bake a patriotic American Flag July 4th Cake with red, white, and blue marbled vanilla cake inside. And, an amazing, scrumptious, bakery-style buttercream frosting that is not too sweet, and spreads like a dream.
Blueberry Puff Pastry Stars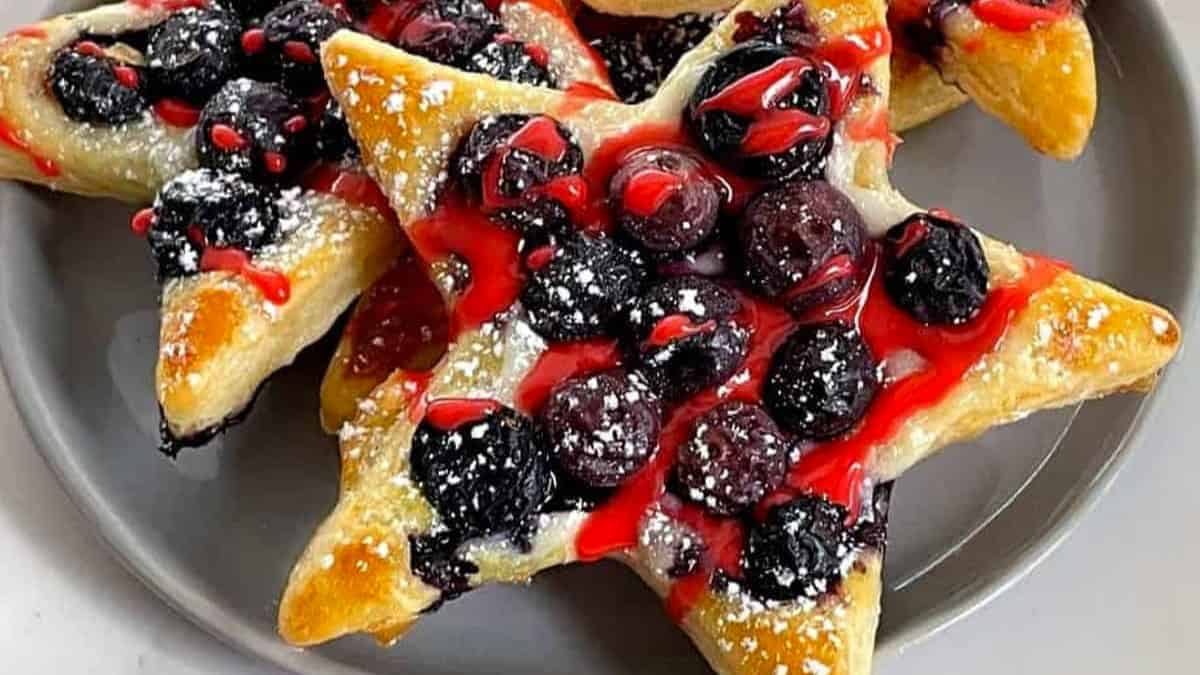 These cute and easy Blueberry Puff Pastry Stars are perfect for the Fourth of July, Memorial Day, or just for a fun pastry treat! Fresh blueberries and a delicious cream cheese filling make these stars irresistible.
Red, White and Blue Pinwheel Cookies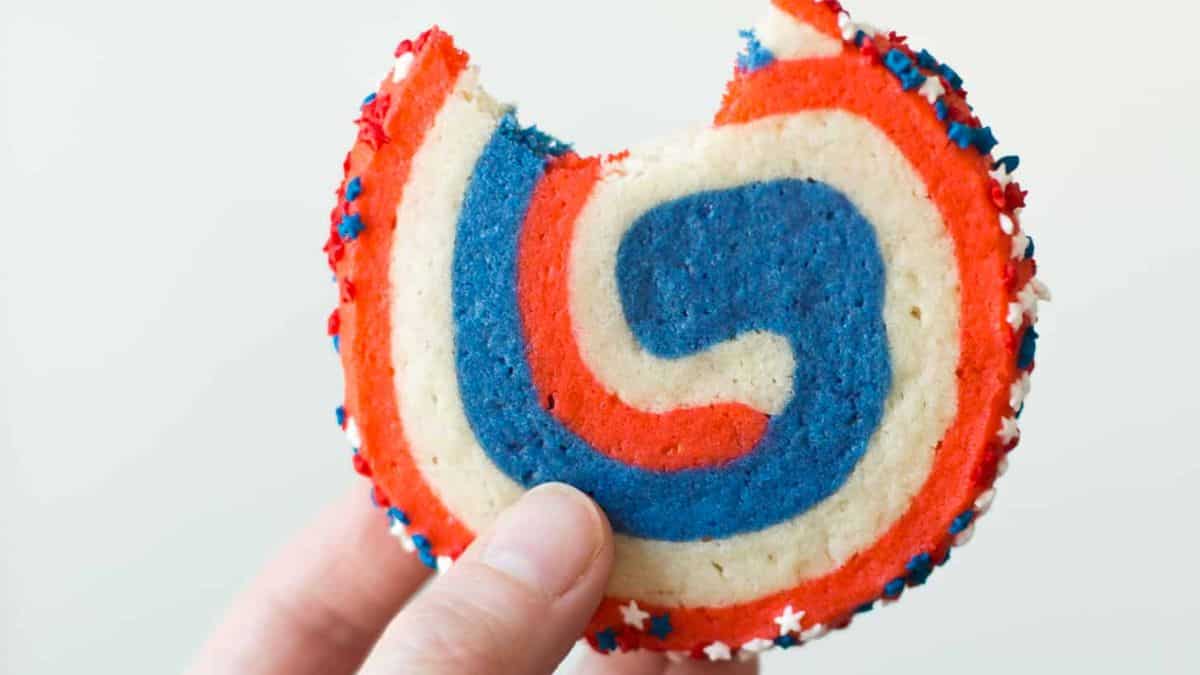 Want to go patriotic with your next dessert? Red, White, and Blue Pinwheel Cookies are just the thing. Buttery and soft, refrigerate them ahead of time to just slice and bake when you're ready to serve!
Fourth of July Cookie Bars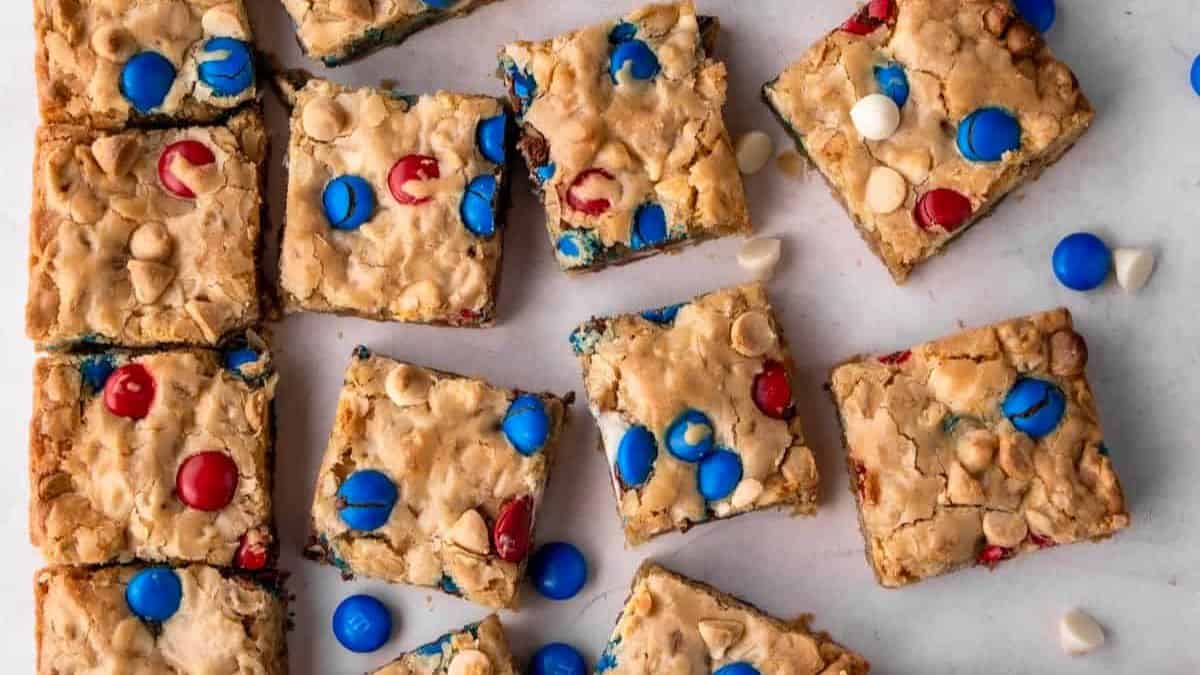 Photo Credit: inquiring chef.
Soft, chewy Fourth of July Cookie Bars are filled with M&Ms, white chocolate chips, and rolled oats. Made in under 30 minutes, add these festive cookies in bar form to your Independence Day celebration.
4th of July Brownie Cupcakes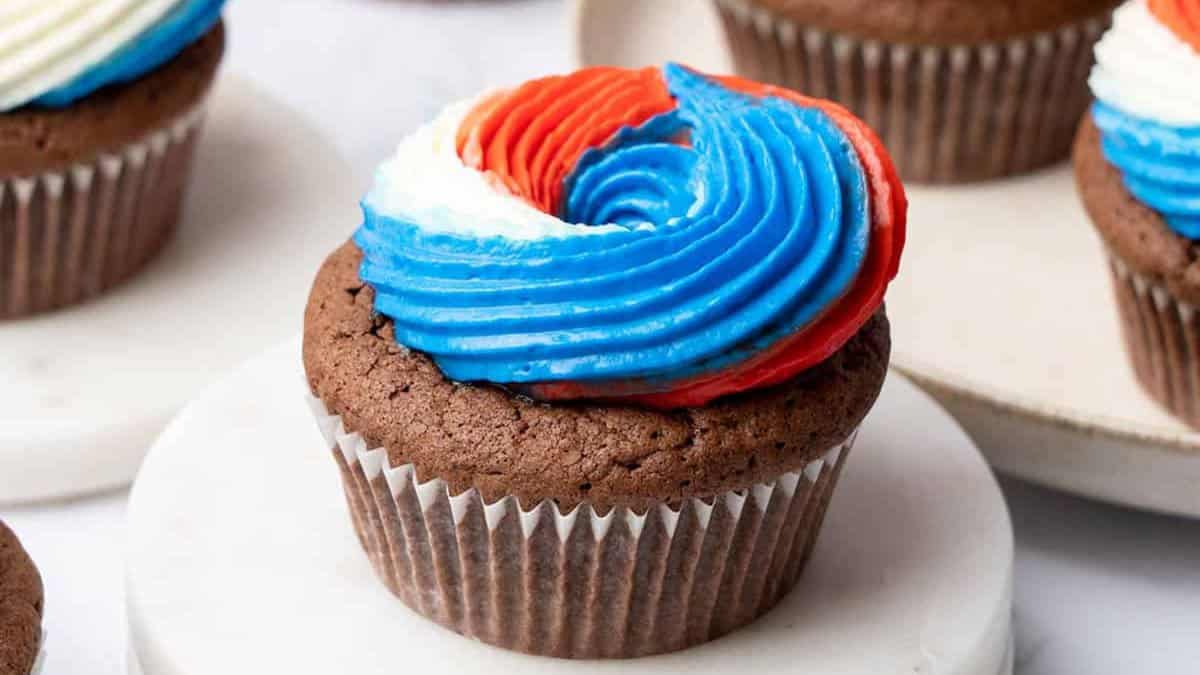 Photo credit: Spatula Desserts.
Make these 4th of July Brownies to celebrate Independence Day in style! These patriotic brownies have a classic chocolate brownie taste and fudgy texture, and surely both kids and adults will love the red, white, and blue frosting.
4th of July Cupcakes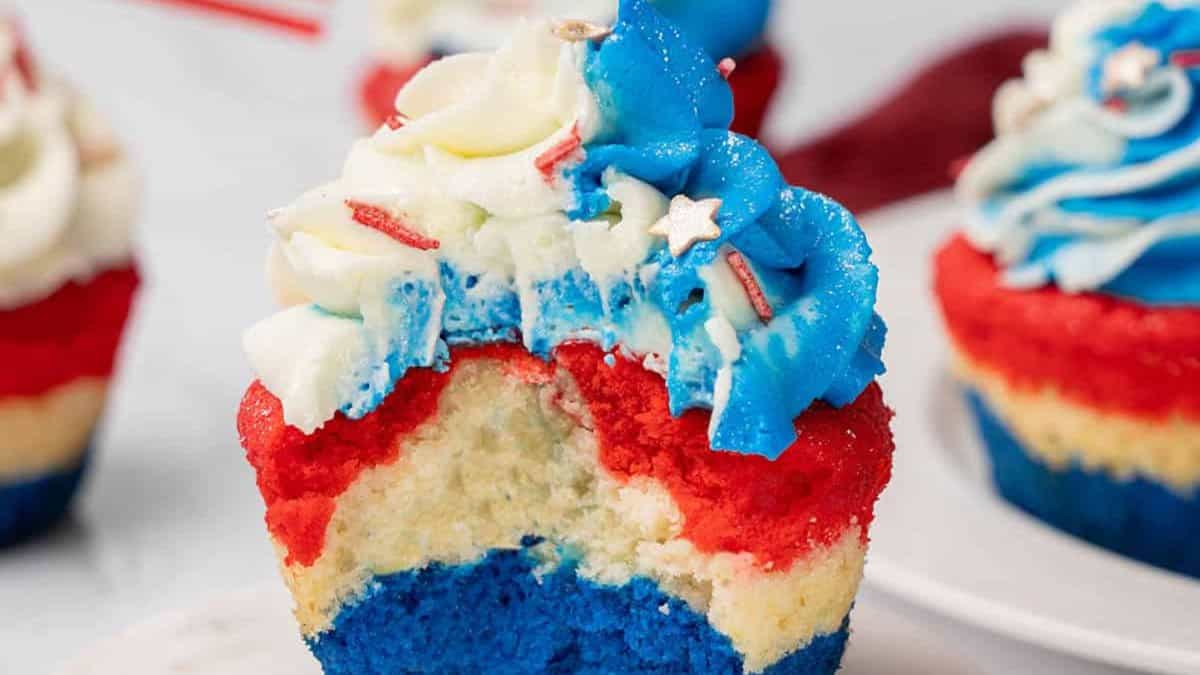 Photo credit: Spatula Desserts.
These 4th of July Cupcakes are a delicious way to show off your American spirit! Decorated in patriotic red, white, and blue to match the American flag, this festive and easy-to-make dessert will be the star of your Independence Day gathering and a wonderful dessert for Memorial Day too!
Bomb Pops
Stay away from the sugar and high fructose corn syrup this Summer and instead make your own bomb pops with cherry, lime and blue raspberry layers.
Red, White And Blue Bark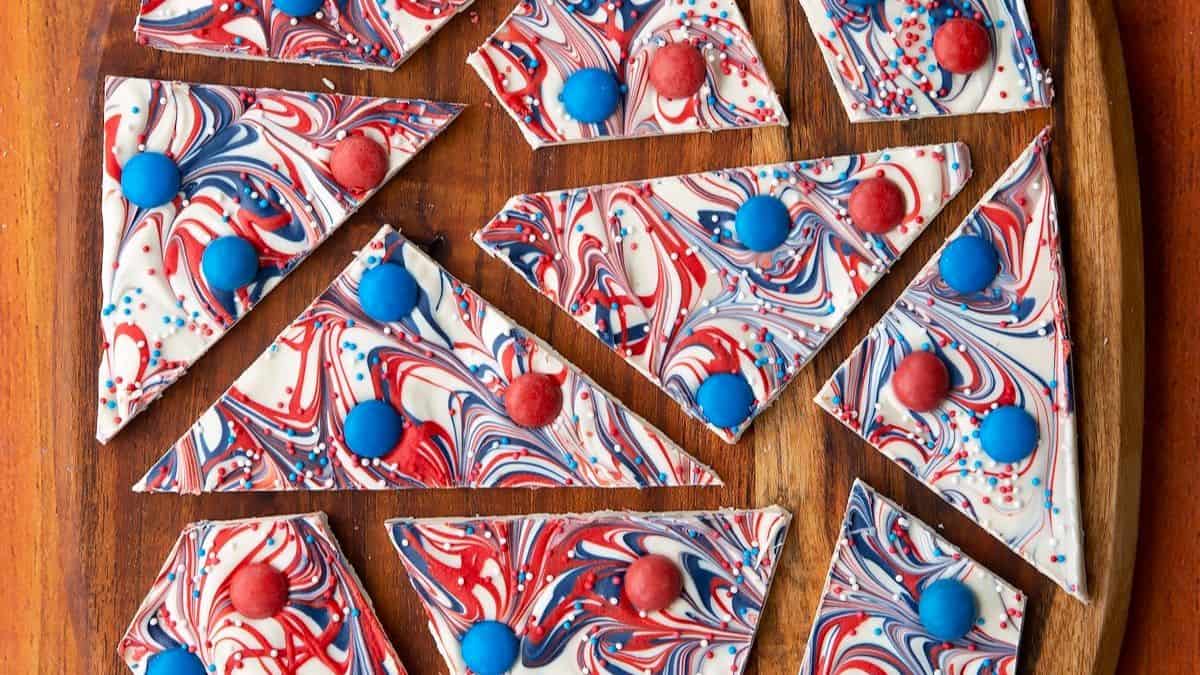 This delicious red, white & blue bark is perfect for game days, holidays and patriotic occasions like the Olympics or the 4th of July!
Summer Berry Gino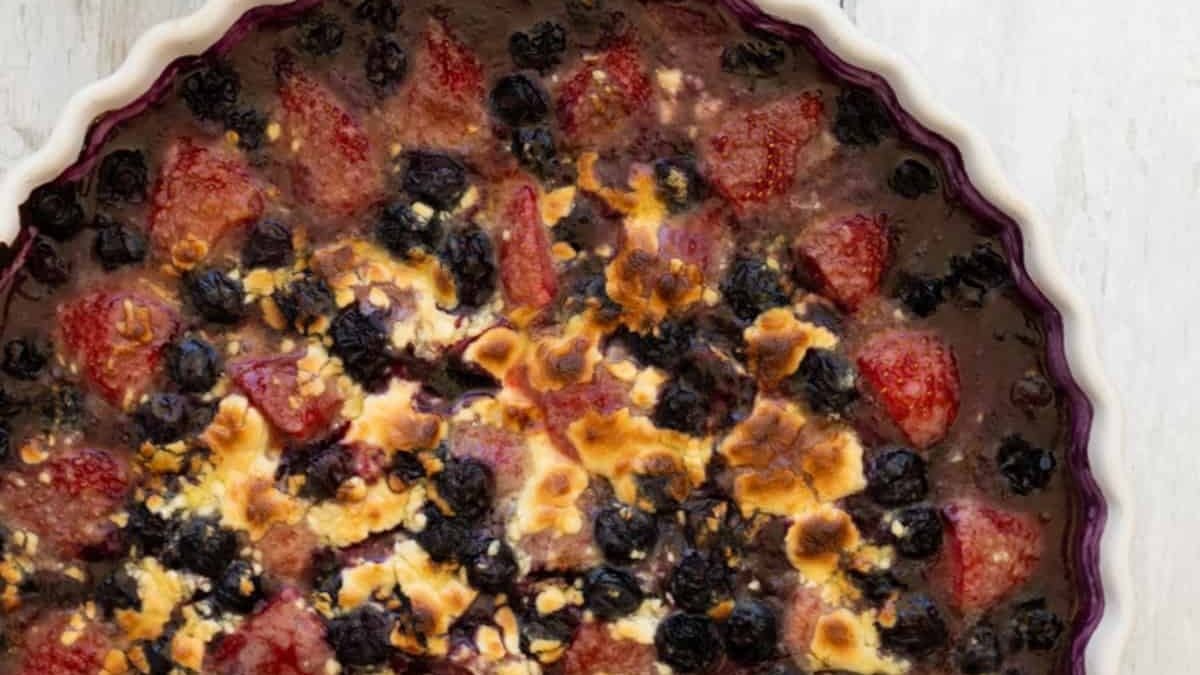 Photo credit: always use butter.
This super easy berry bake is filled with bananas, strawberries and blueberries and topped with white chocolate for a delicious dessert. Perfect for any dinner party - and great to prep ahead of time. Serve over vanilla ice cream for the ultimate, indulgent experience.