Get ready to elevate your dinner game with these 13 delicious shrimp recipes. Whether you're cooking up a storm for a special occasion or just want to make an ordinary evening extraordinary, these BBQ shrimp dishes are sure to impress. Let's dive into the world of flavors and make your dinner truly special!
Easy New Orleans BBQ Shrimp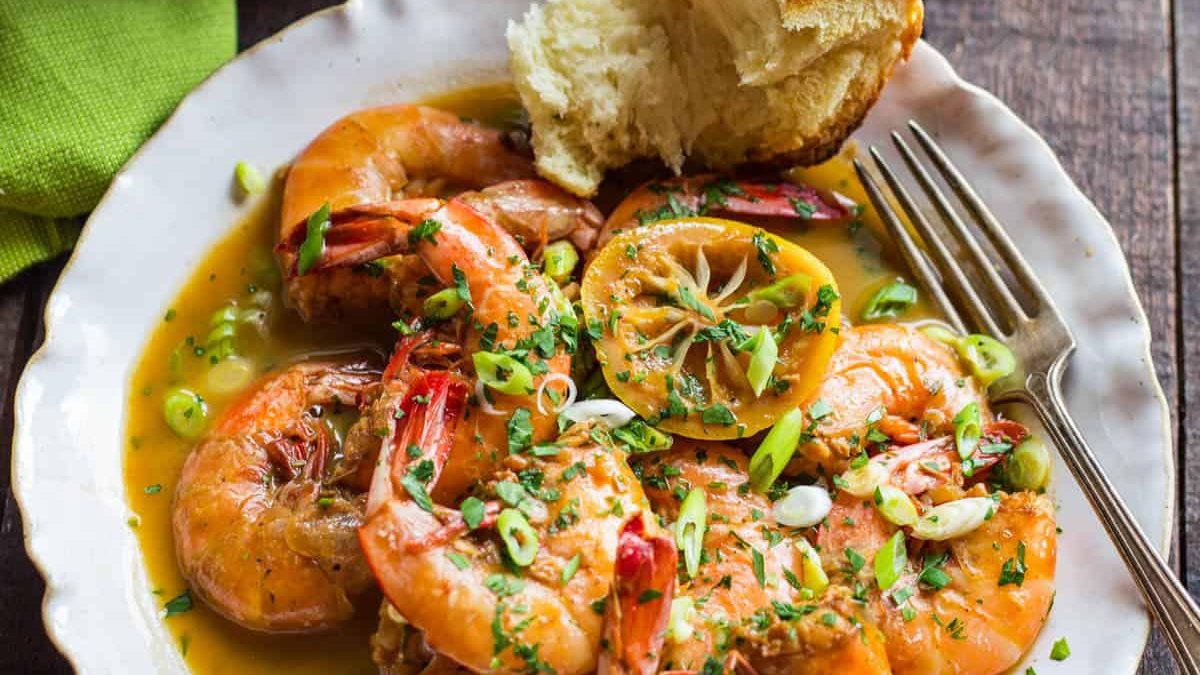 New Orleans BBQ Shrimp is a classic Cajun shrimp dish that's buttery, flavorful, and takes just 20 minutes to prepare. Shrimp get sautéed in a flavorful sauce made with garlic, beer, Worcestershire, Creole spices and plenty of butter. It's a delicious, crowd-pleasing recipe that's perfect for Mardi Gras!
Grilled Rosemary Shrimp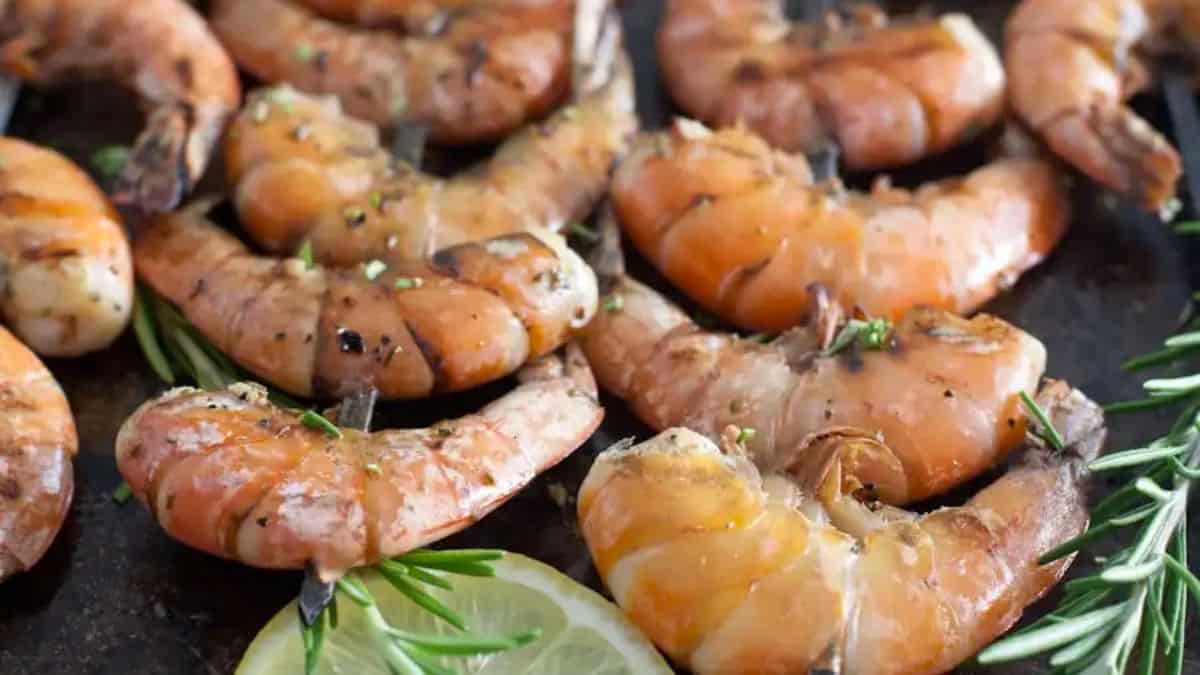 Grilled rosemary shrimp is an easy dinner recipe to make, and it is packed with flavor! It's low-carb, Keto friendly, and Whole30 compliant.
Citrus Herb Grilled Shrimp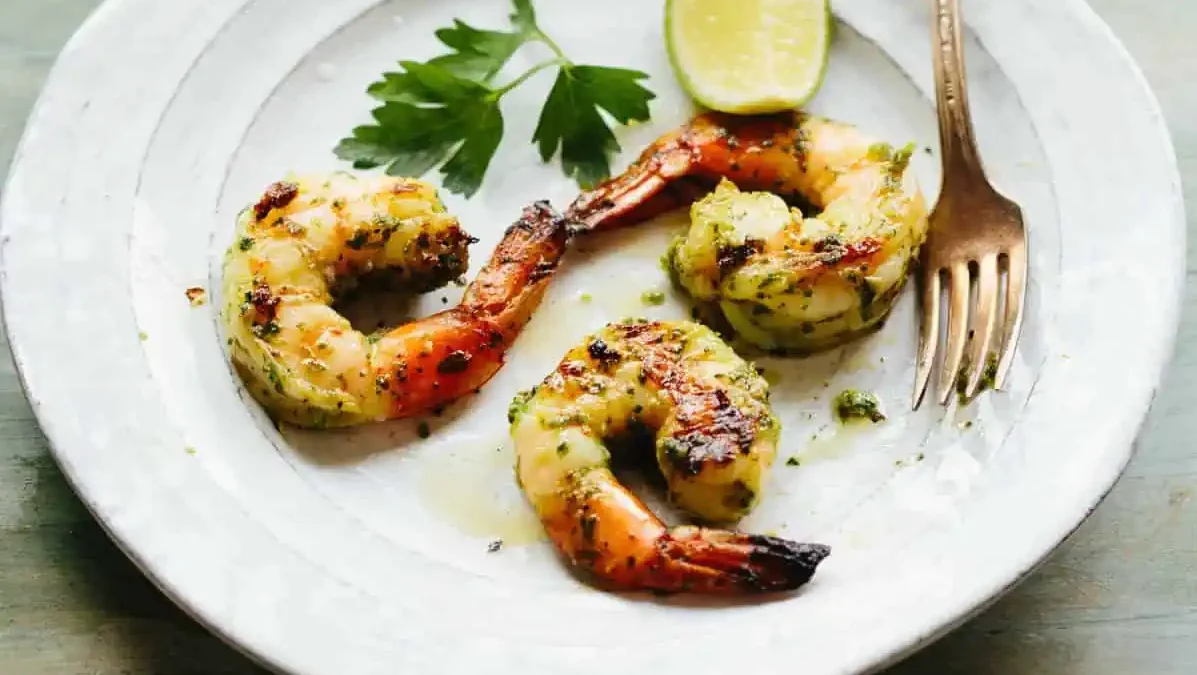 This quick and tasty recipe for Citrus Herb Grilled Shrimp is a simple, yet flavorful meal that's great for entertaining. It can be served as an appetizer or entree and is always a crowd pleaser.
Get the recipe: Citrus Herb Grilled Shrimp
Spicy Grilled Shrimp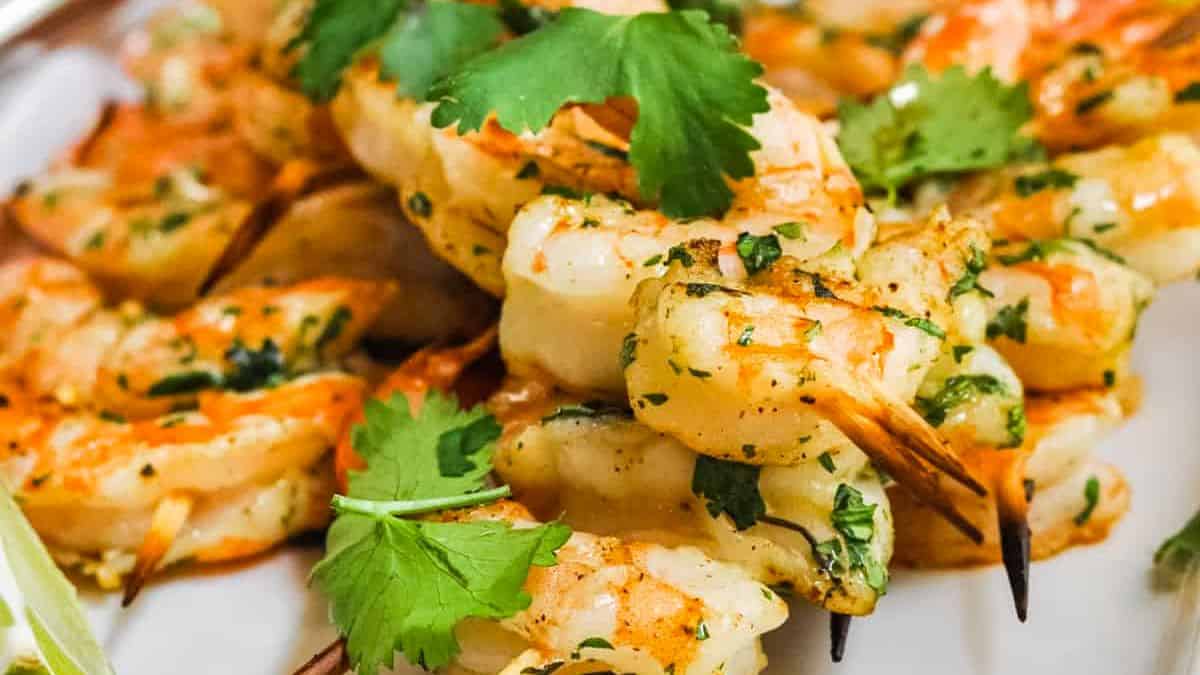 Spicy grilled shrimp are easy to assemble and cook in about 5 minutes. A simple marinade of cilantro with a kick of cayenne pepper make these a delicious and spicy-as-you-like addition to summer meals. String the shrimp onto two skewers to them very easy to turn on the grill.
Grilled Pesto Shrimp Skewers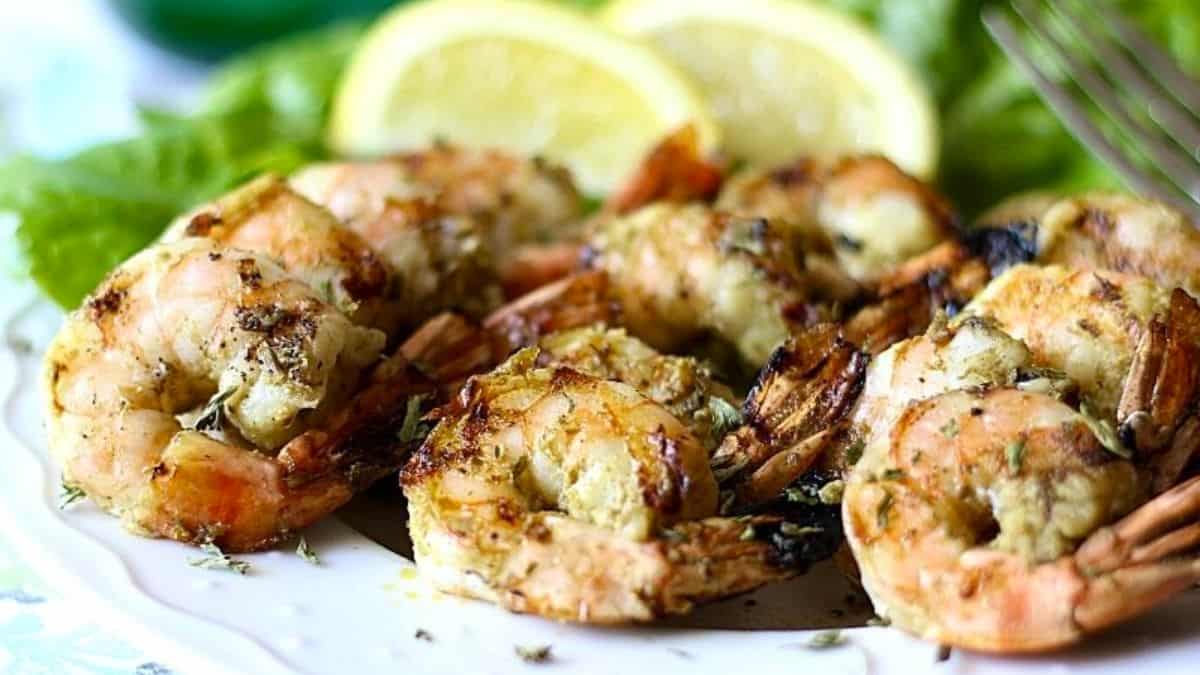 Easy Grilled Pesto Shrimp Skewers are a low-carb option that works as an appetizer or for dinner. They're marinated in homemade basil pesto that's fantastic. Skewers are for much more than beef and chicken! They are easy to make, healthy, and please a crowd.
Sweet and Spicy Grilled Shrimp with Pineapple Salsa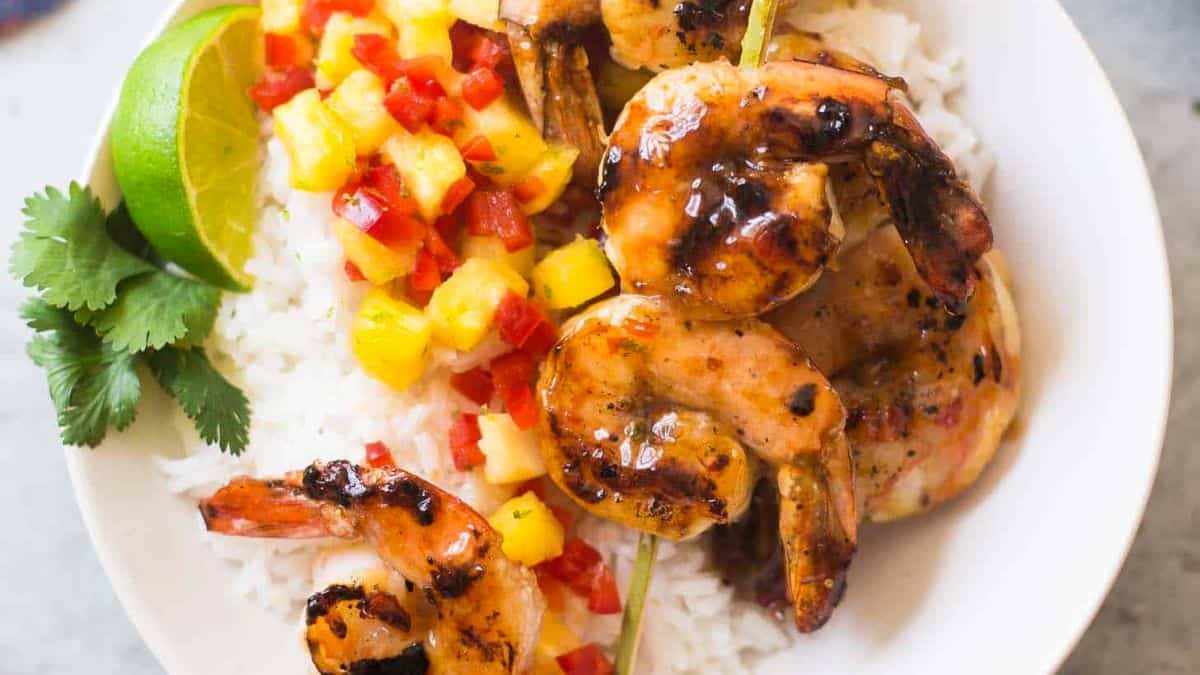 With just a few ingredients, these sweet and spicy grilled shrimp are perfect for entertaining or for a weeknight when you just want something fun to throw on the grill.
Grilled Shrimp Cocktail Recipe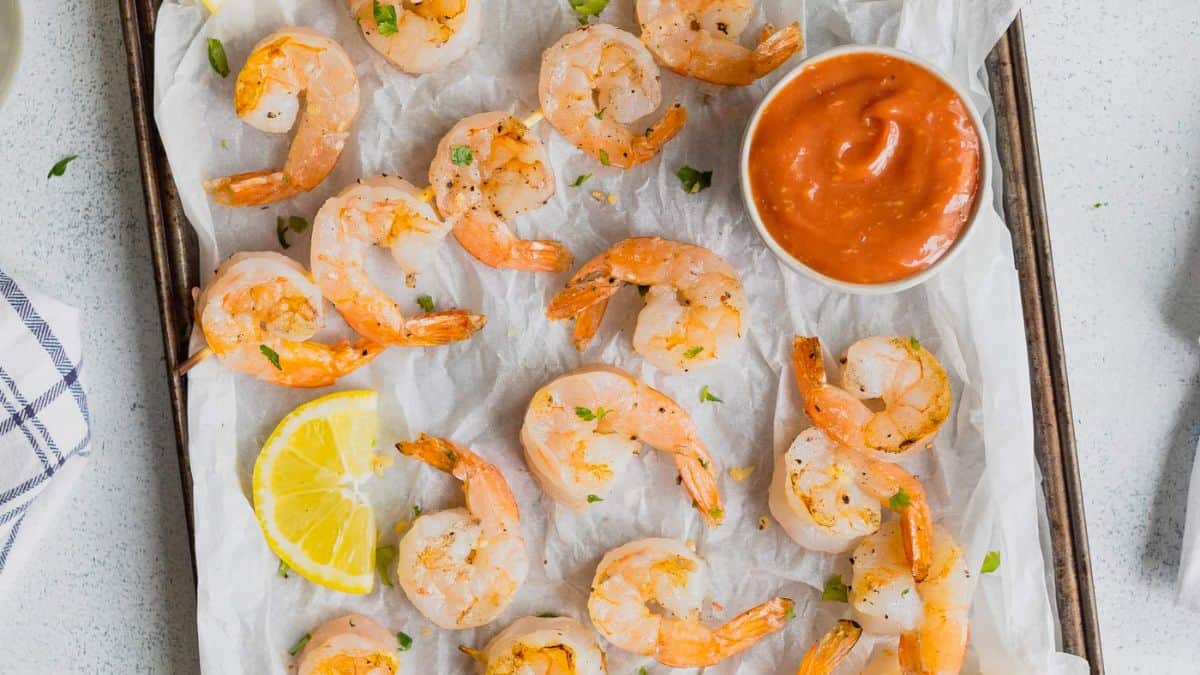 Grilled Shrimp Cocktail is an easy recipe that's full of flavor. With just a handful of ingredients this appetizer comes together in no time at all!
Shrimp Kabobs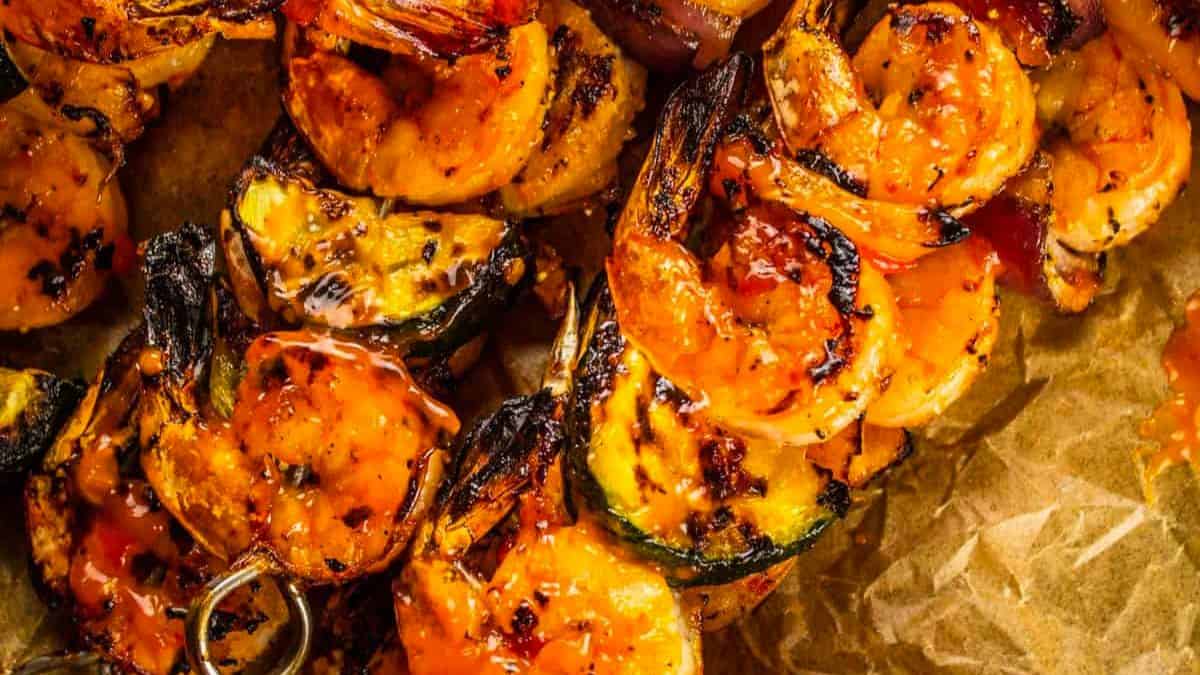 Shrimp kabobs are the best for summertime grilling! Fresh shrimp and vegetables are seasoned and grilled, then finished off with a banana pepper sauce for a light and fresh meal with zesty flavors.
Bacon-Wrapped BBQ Stuffed Shrimp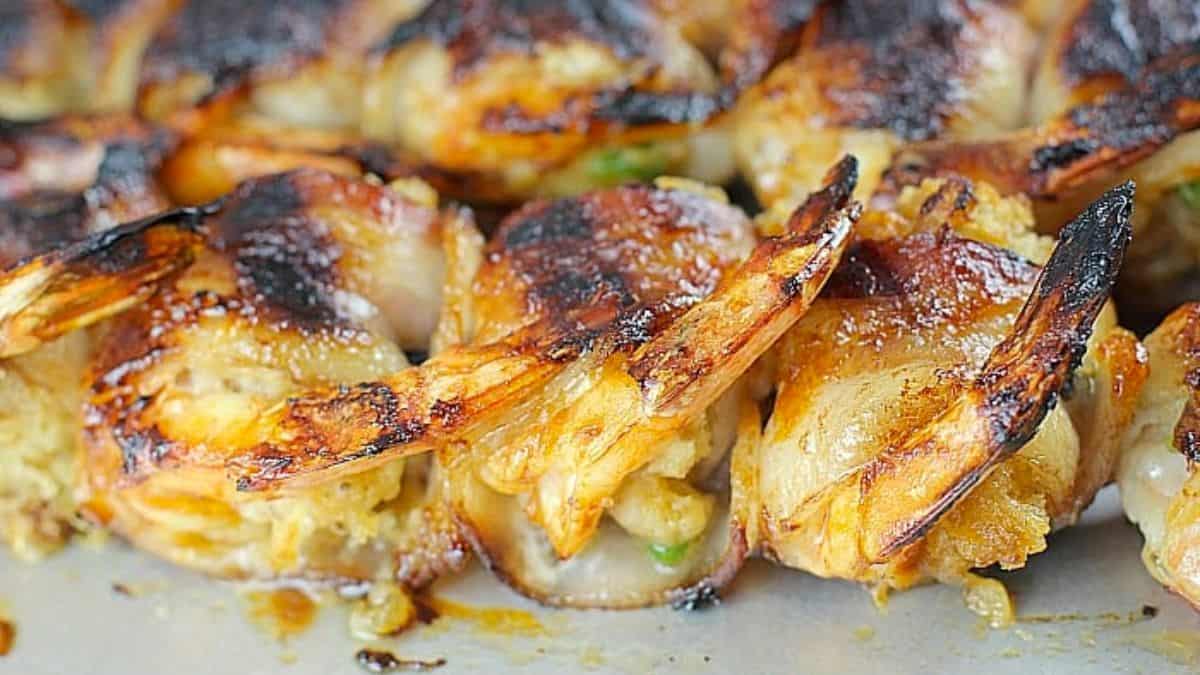 Huge Bacon-Wrapped BBQ Stuffed Shrimp with a classic RITZ cracker seafood stuffing, wrapped in bacon, doused in Chipotle Dr Pepper® BBQ sauce, and grilled over coals for an epic bite that will win all the parties.
Pesto Shrimp and Potato Kebabs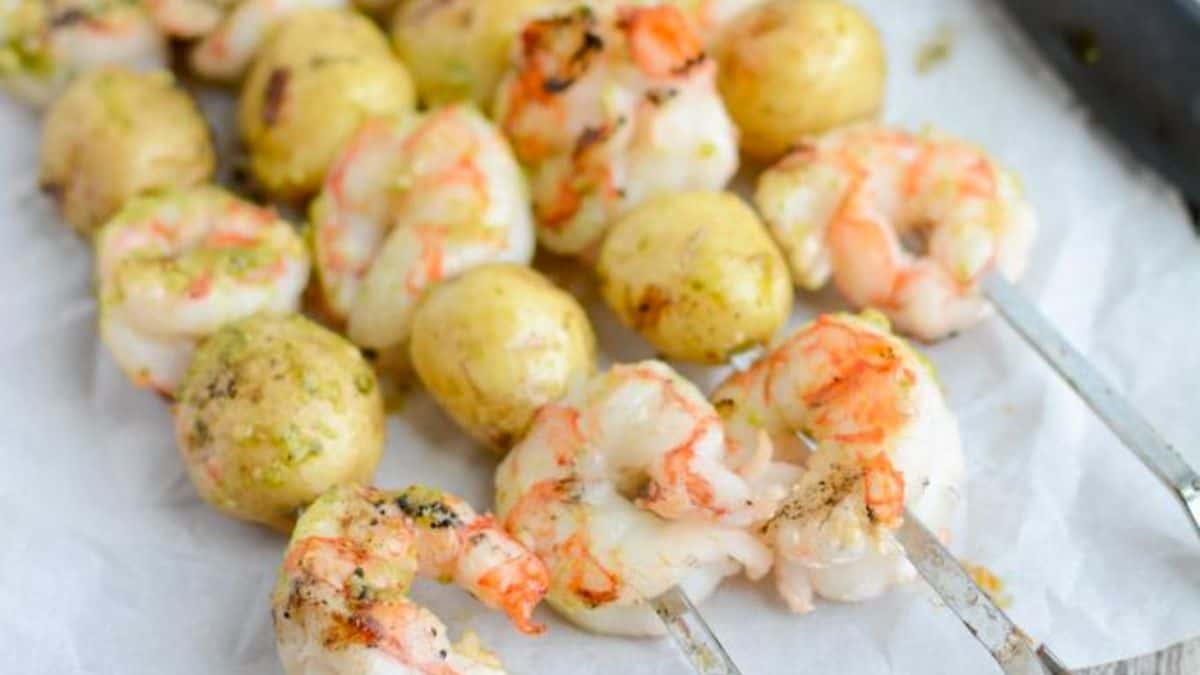 These Pesto Shrimp and Potato Kebabs are made with just a few ingredients and cook quickly on the grill for an easy summer dinner.
Grilled Shrimp with Chimichurri Sauce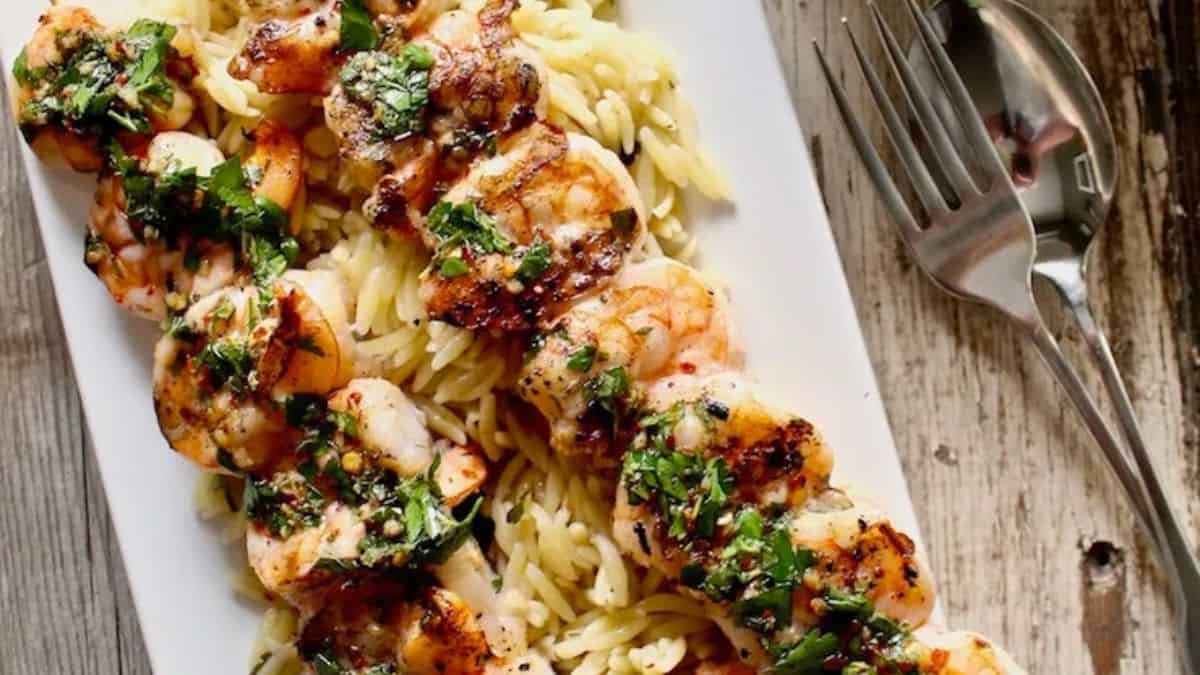 Shrimp, brined and grilled, and served with fresh Chimichurri sauce.  Easy and delicious grilled shrimp dish for summer.
Tandoori Shrimp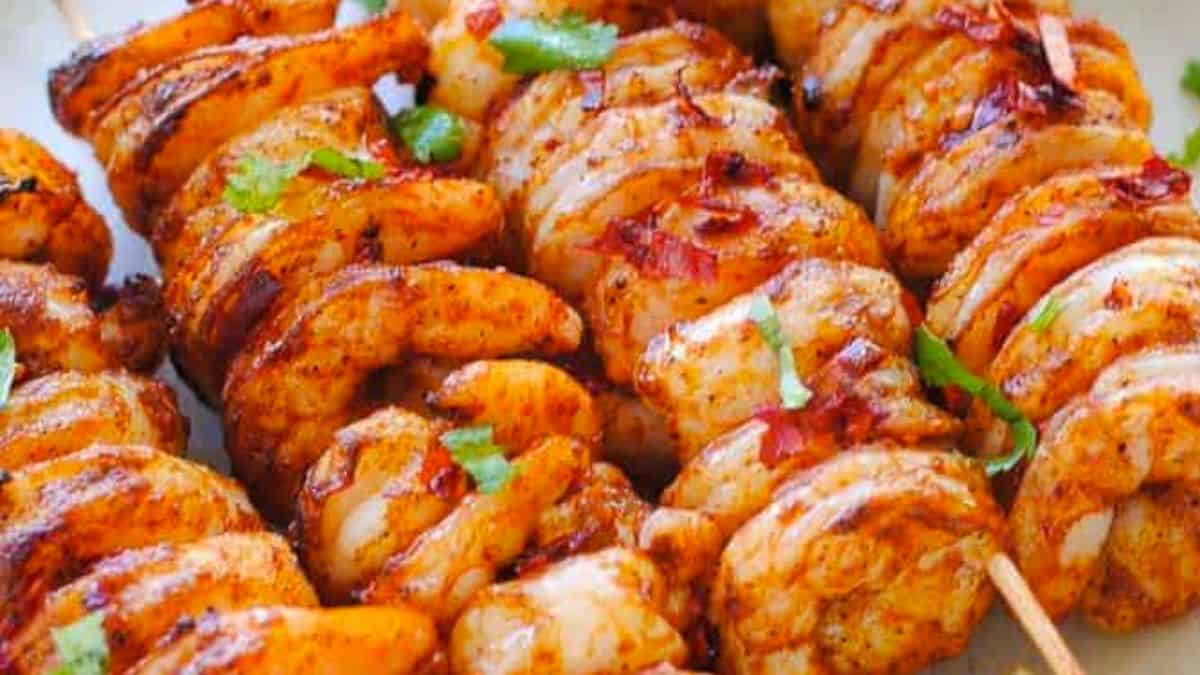 Tandoori shrimp skewers with lemon wedges and lettuce is the perfect appetizer for warm summer evenings. Marinated in a delicious sauce made of Greek yogurt, tandoori masala, lemon, ginger and garlic, this is a scrumptious recipe that will take your breath away!
Mango and Grilled Shrimp Appetizers
Juicy, delicious, Asian-spiced Grilled Shrimp Appetizers with sweet mangoes and TRISCUIT crackers are easy, flavourful and perfect for summer entertainment!
Storebought Wins: 10 Foods That Are NOT Better Homemade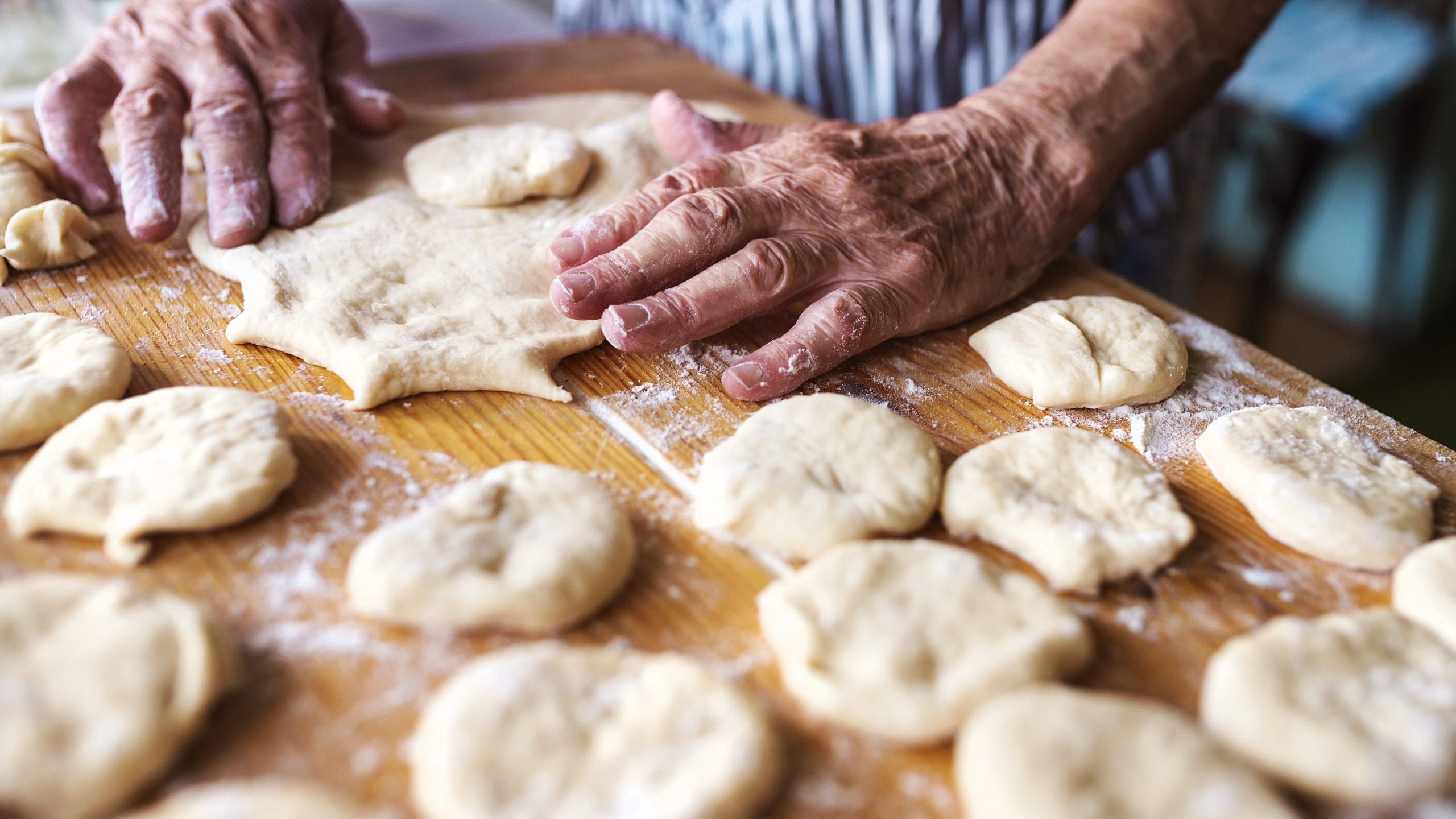 A lot of the time we value homemade food much higher than what we get from the store. And in many cases, this is correct - homemade is better. But for some foods, this is definitely not the case. Whether due to the difficulty of making it, lack of access to the right ingredients, or just the homemade version missing that special "something" we get in the storebought version - some foods are just not worth it making at home. Read on for the 10 top foods that are NOT better homemade, as decided by a group of foodies on an internet forum.
10 Most Unhealthy Foods Most People Don't Realize Are Junk Foods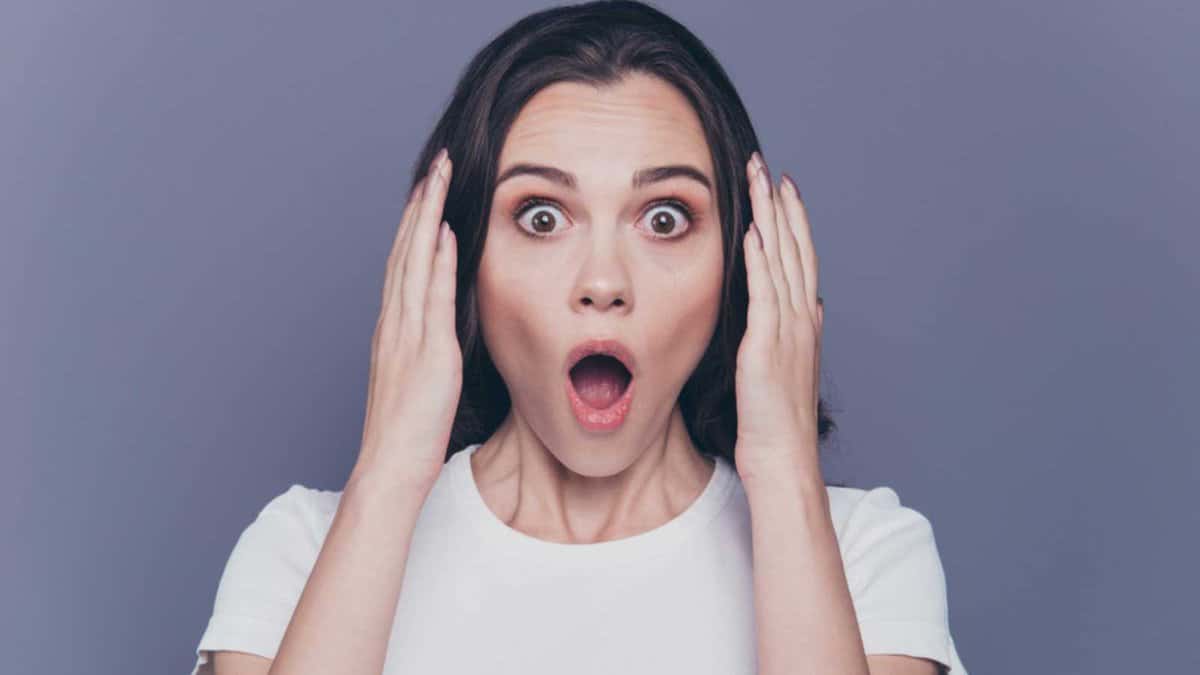 Surprisingly there are a lot of foods that consumers assume are healthy when they definitely aren't. We often don't bother to check the labels of foods that have always been marketed to us as beneficial. According to a popular internet forum, these 10 foods are super unhealthy foods - most people just don't realizeit. Get ready to be shocked, and maybe even clean out your pantry.
12 Ground Beef Dump-and-Bake Dinners for Super Busy Nights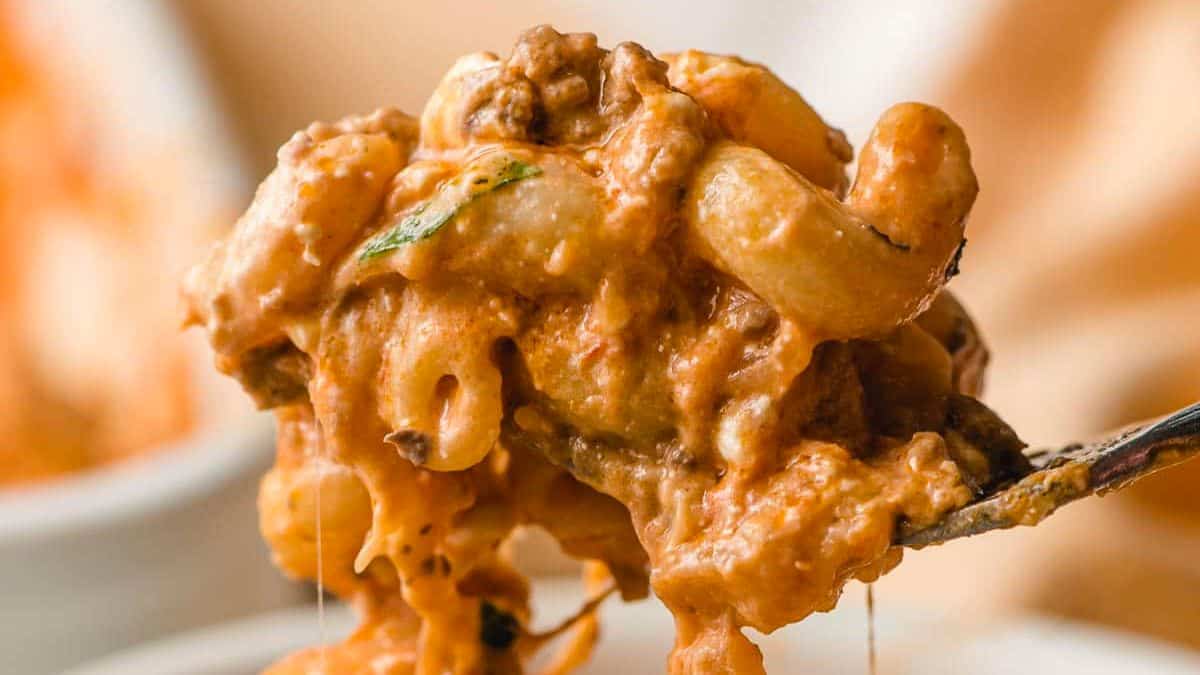 Say goodbye to complicated meal prep and hello to effortless cooking with these delicious dump and bake ground beef recipes. We've gathered a variety of delicious and hassle-free dishes that will save you time in the kitchen. Get ready to enjoy hearty and satisfying meals with minimal effort, making weeknight dinners a breeze!
Dump, Bake, and Enjoy: 13 Hands-Off Recipes Done in 30 Minutes or Less.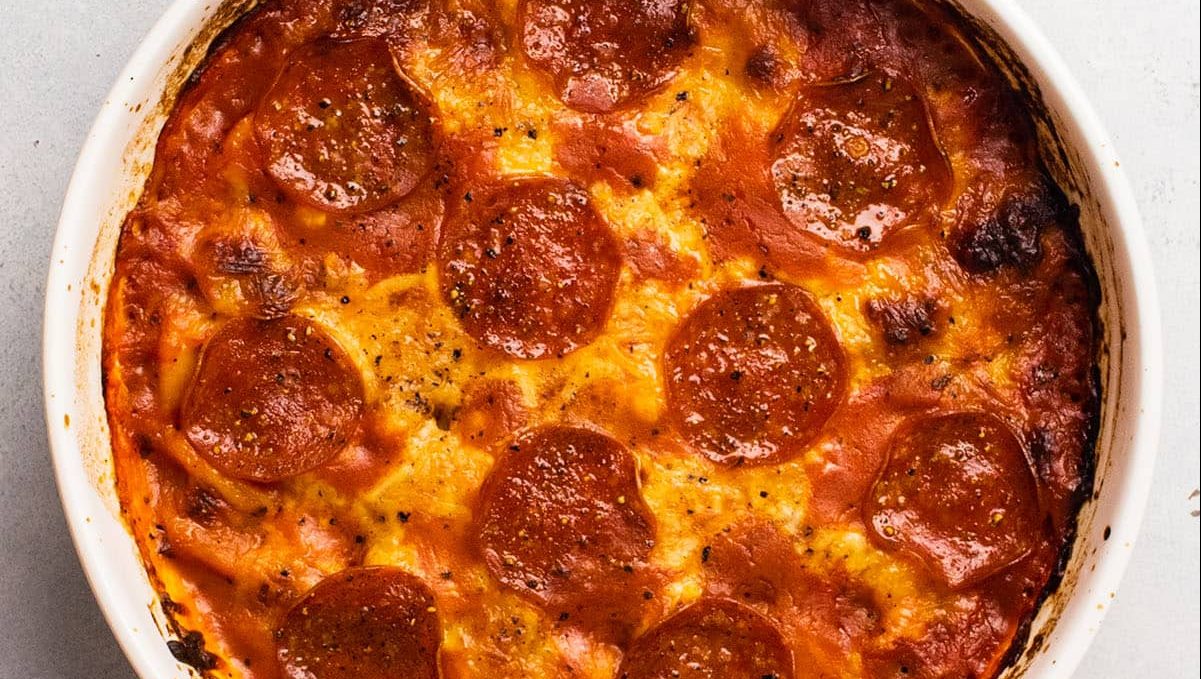 Imagine making a delicious meal with just a few simple steps and less than 30 minutes of your time. Well, you can do just that with these 13 dump-and-bake recipes! They're perfect for busy days when you want something tasty without all the fuss.
41 Easy But Fancy Meals You Can Make Tonight!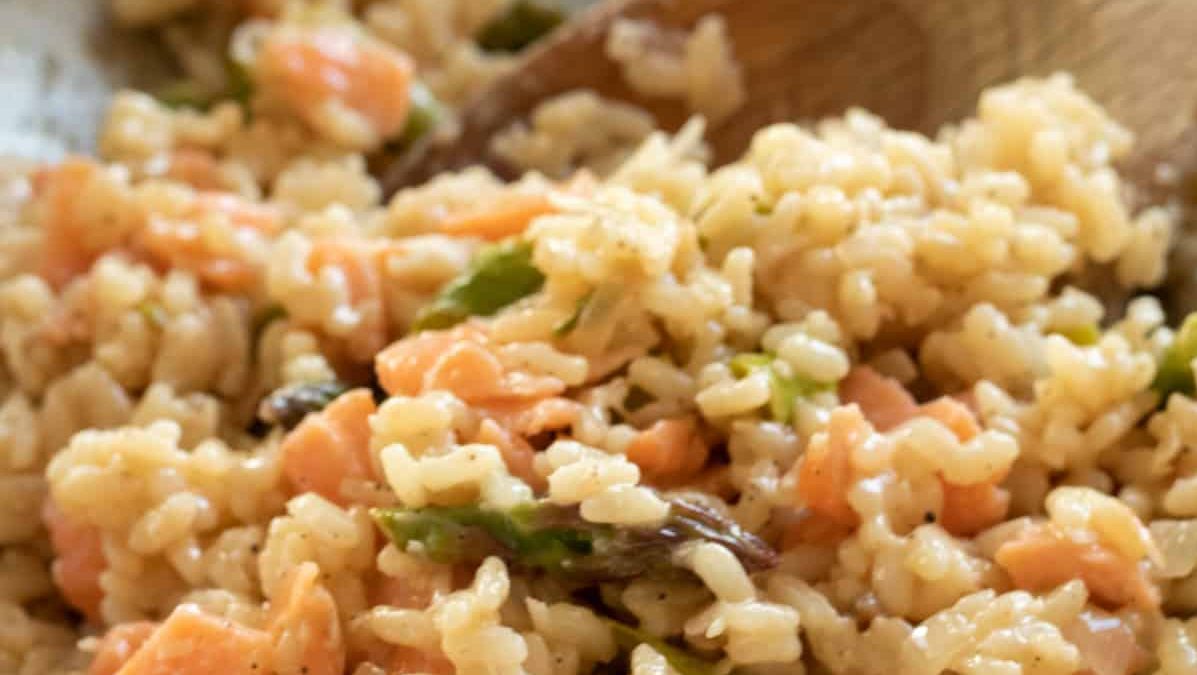 Do you want to impress your family or friends with a delicious home-cooked meal tonight? Here you go! We've put together a colelction of 41 exceptional recipes that are perfect for any night of the week. These easy-to-follow recipes use simple ingredients and straightforward techniques, helping you create a satisfying and flavorful meal right in the comfort of your own kitchen - even if you're not a cooking star!