Get ready to fire up your grill because we've got 43 mouthwatering BBQ recipes that will make your outdoor cooking adventures unforgettable. From smoky flank steak to grilled veggies and flavorful marinades, these recipes are perfect for your grilling sessions and will satisfy your barbecue cravings.
Halloumi Portobello Burgers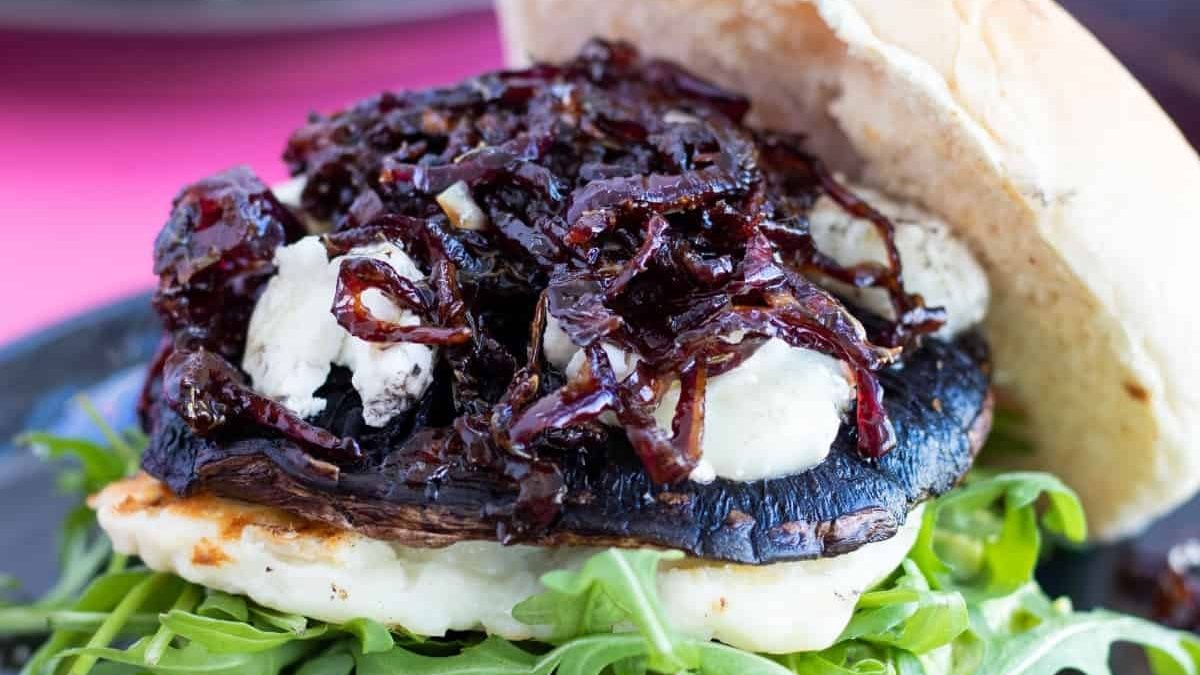 These Halloumi Burgers are certainly "extra everything" - topped with mashed avocado, a whole portobello mushroom, crumbled chèvre cheese, peppery arugula and sweet caramelized onions. Easy to make and a sure crowd pleaser! Get the recipe from always use butter.
Chicken Tikka Kebab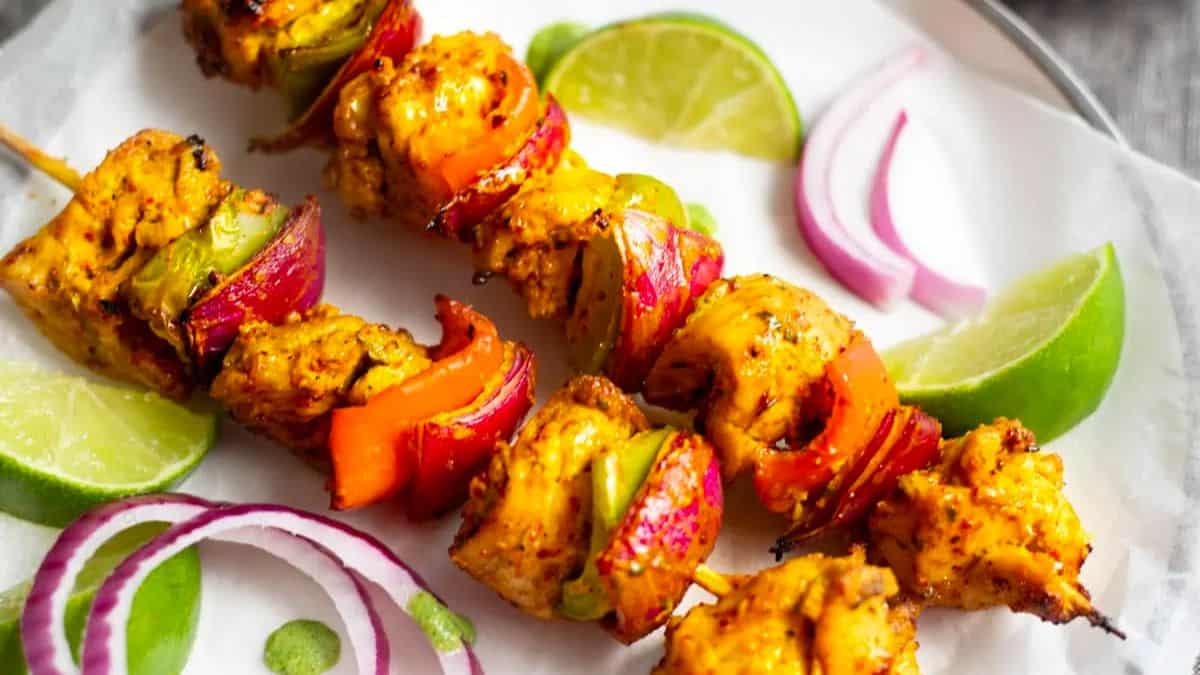 Chicken Tikka Kebab is a delicious appetizer that is packed with flavor. It starts with chicken pieces marinated in yogurt along with lime juice and aromatic spices, then threaded onto skewers and cooked to create a delicious appetizer.
Grilled Halloumi & Peaches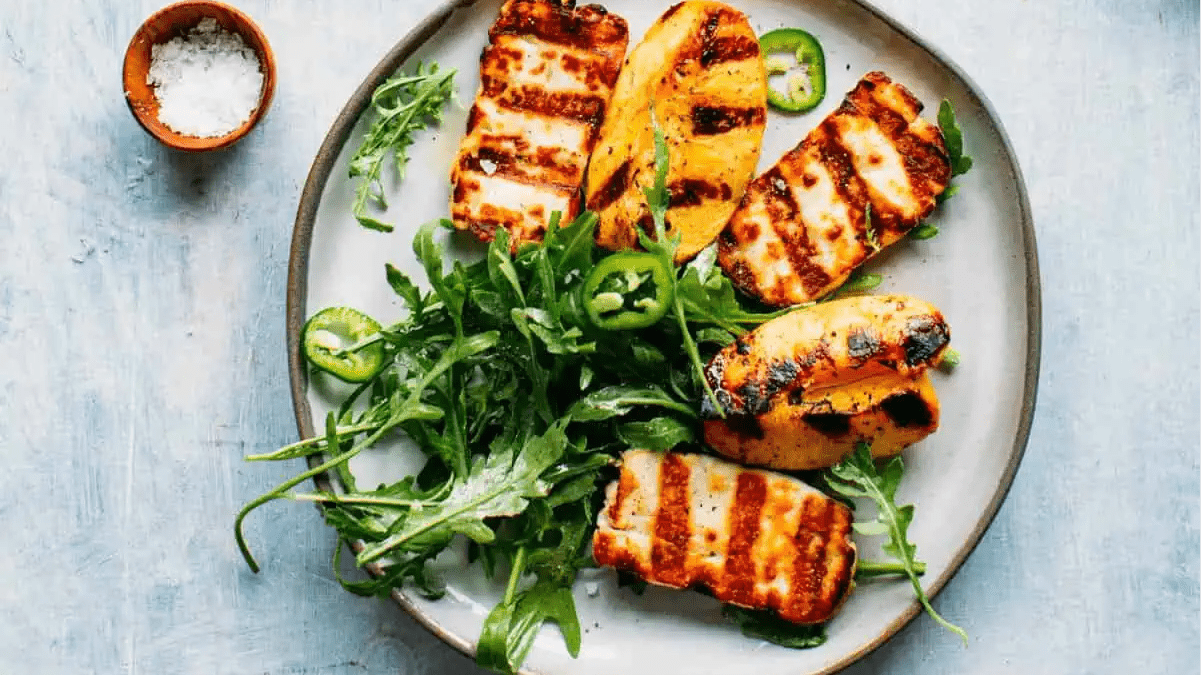 Here's a simple summer meal that's fresh, healthy and absolutely delicious! Salty Halloumi cheese turns crispy and melty on the grill, making it a perfect pair for the jammy, sweet charred peaches. A hefty mound of arugula, spicy jalapeños and a sweet and tangy honey lemon vinaigrette bring it all together for an awesome gluten free, vegetarian salad that's great for dinner, lunch or even brunch! Get the recipe from Coley Cooks.
Bacon Steak Wraps with Blue Cheese Dressing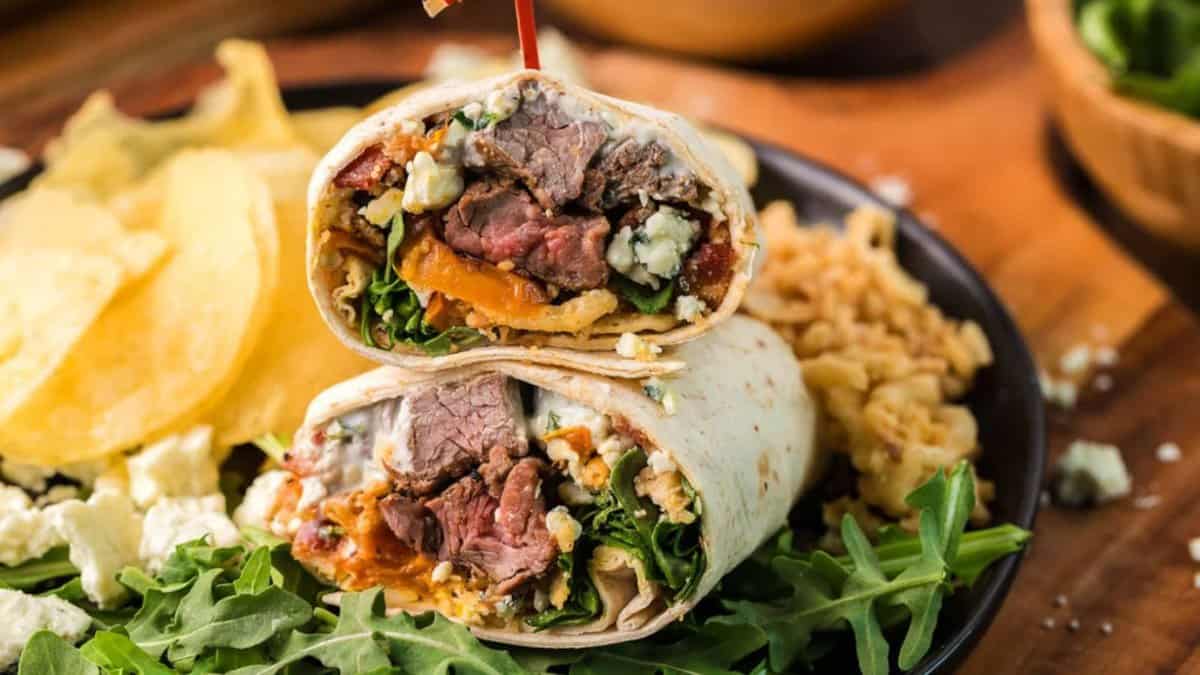 Bacon steak wraps, made with chuck steak and a homemade blue cheese dressing, are hearty, rich and delicious. If you're wondering what to put in a steak wrap, I recommend bacon, blue cheese crumbles and fried onions! If you're going to make something this tasty, you might as well go ahead and add in all your favourites! As always, you can simply leave out any ingredients you aren't so keen on. You will love this delicious and easy to make lunch recipe.
The Best Marinated Grilled Steaks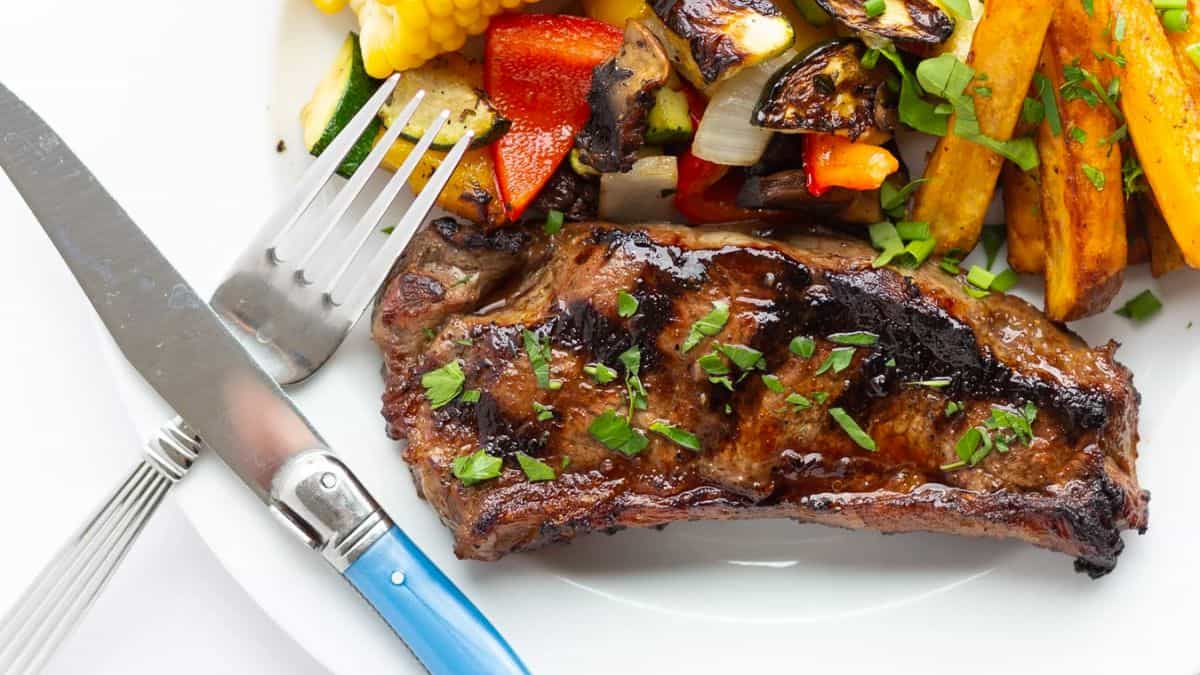 This Marinated Grilled Steaks recipe is super easy and results in delicious, flavorful, juicy steaks. Perfect for BBQ season!
Grilled Hanger Steak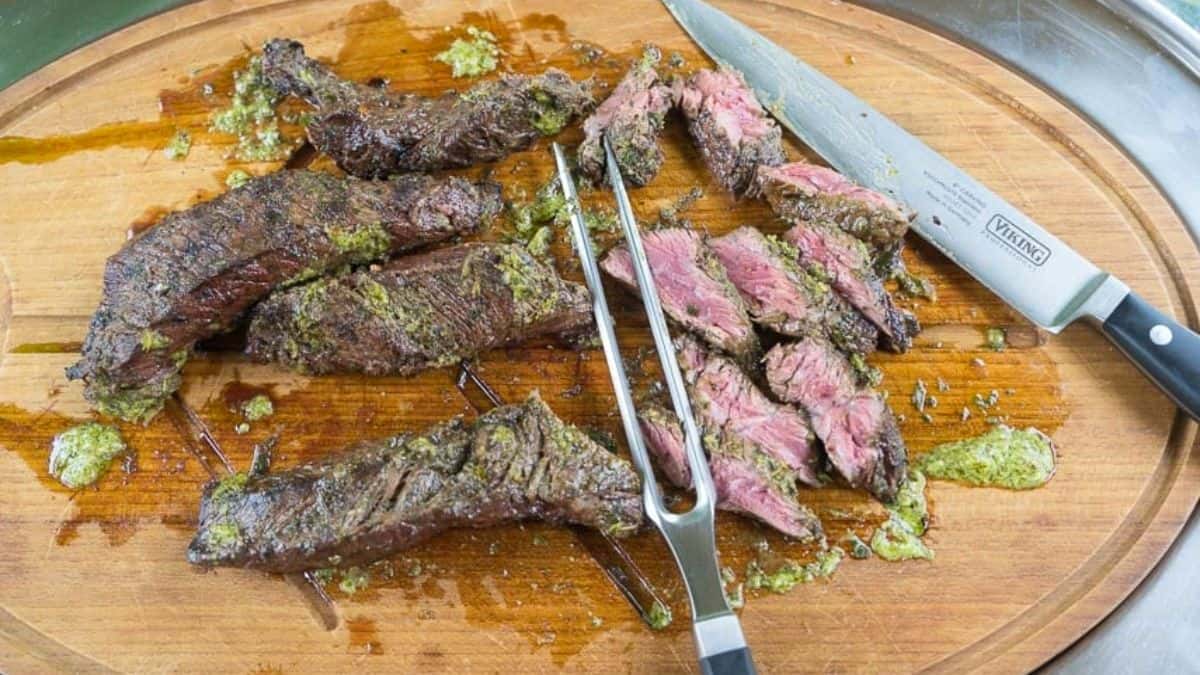 Our Grilled Hanger Steak with Charmoula Sauce is packed with flavor and this dish is just as great warm as it is at room temperature.
Grilled Skirt Steak with Watermelon Salsa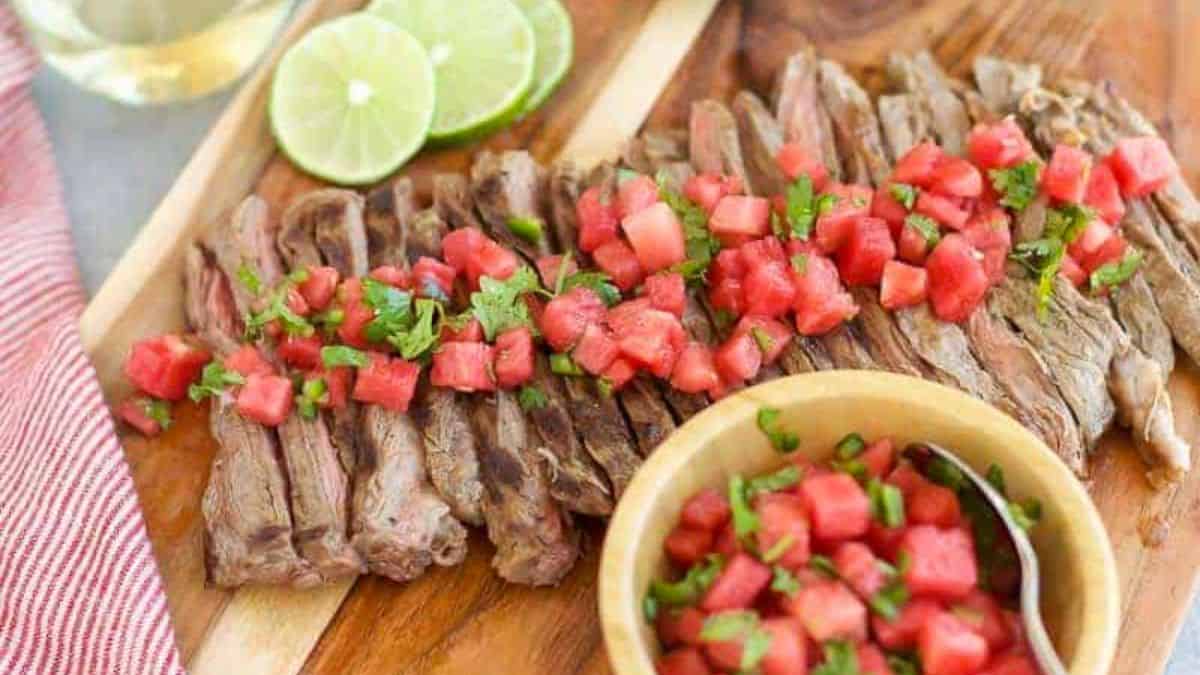 This Grilled Skirt Steak with Watermelon Salsa screams summer with its bright colors and flavors.  Easy enough to make for a weeknight but perfect for company too. 
Simple Marinated Grilled Flank Steak Tacos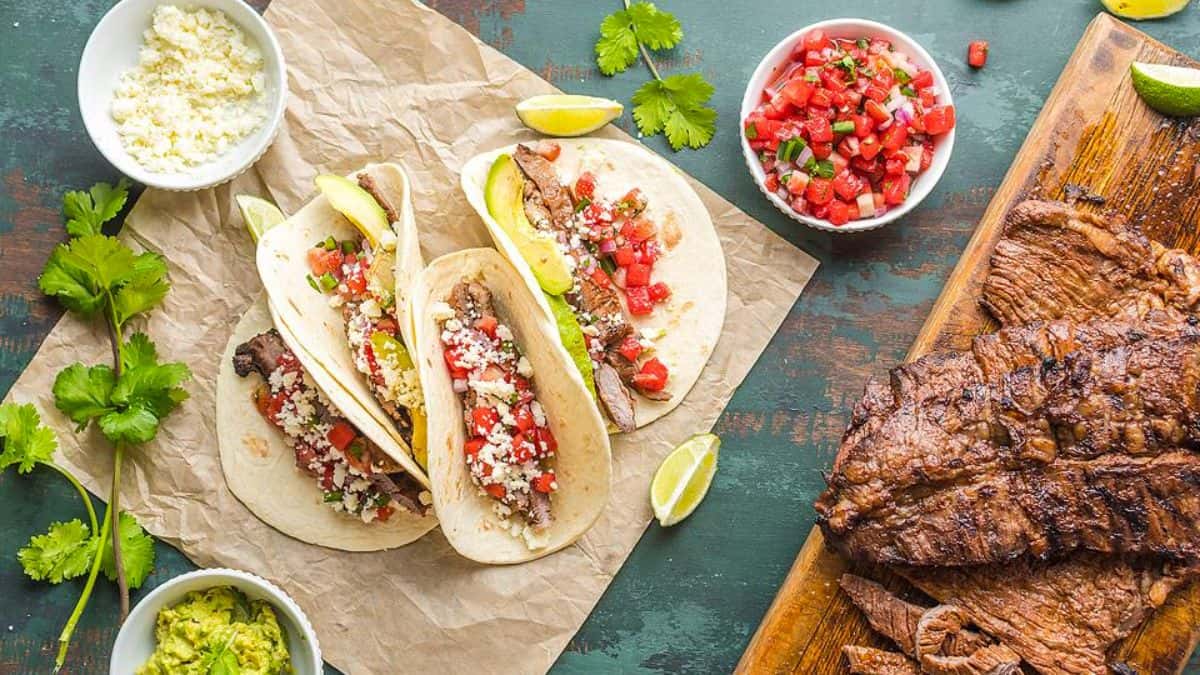 What are you going to make for dinner tonight? How do marinated grilled flank steak tacos sound? Using the best flank steak marinade (aka carne asada marinade) means a winning flank steak recipe every time.
How To Cook T-Bone Steak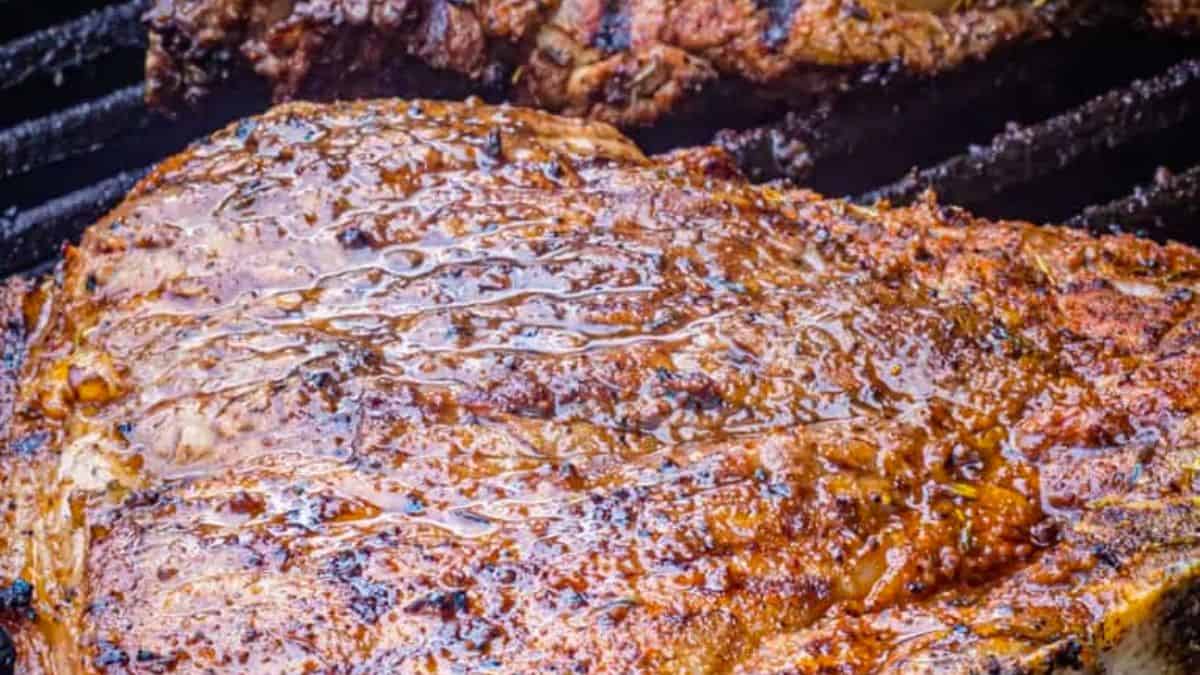 When you learn how to cook t-bone steak the right way, you'll be able to enjoy the best t-bone steak any day of the week! This grilled t-bone steak is covered in a flavorful, homemade dry rub, then grilled to perfection.
Soy-Marinated Flank Steak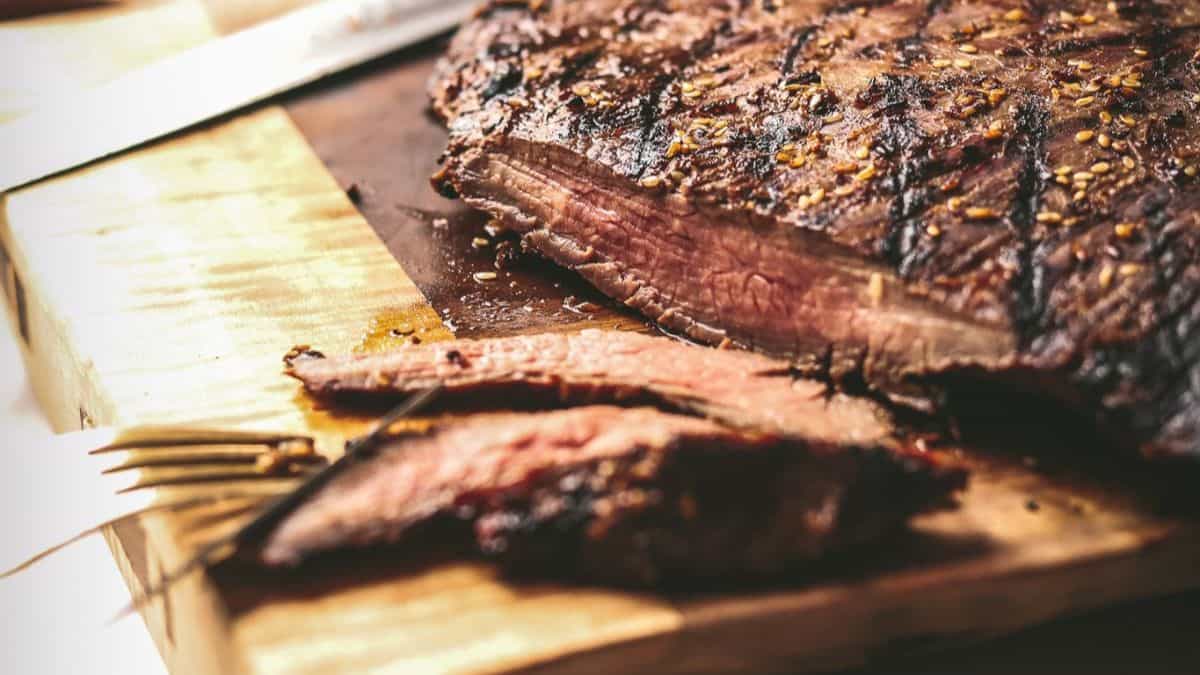 Join me as we dive into the art of grilling the perfect flank steak. Get ready to experience tender, juicy goodness infused with mouthwatering flavors that will make you a true connoisseur of grilled meats.
Gluten-free Garlic and Herb Steak Marinade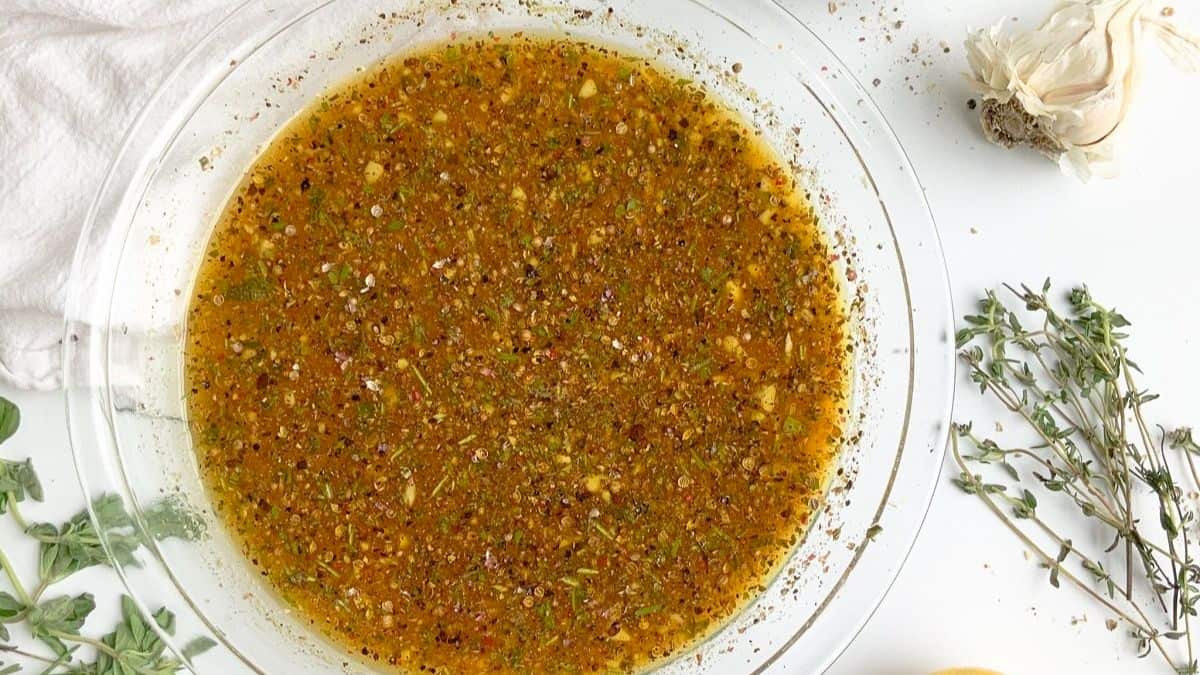 The Perfect Grilled Ribeye Steak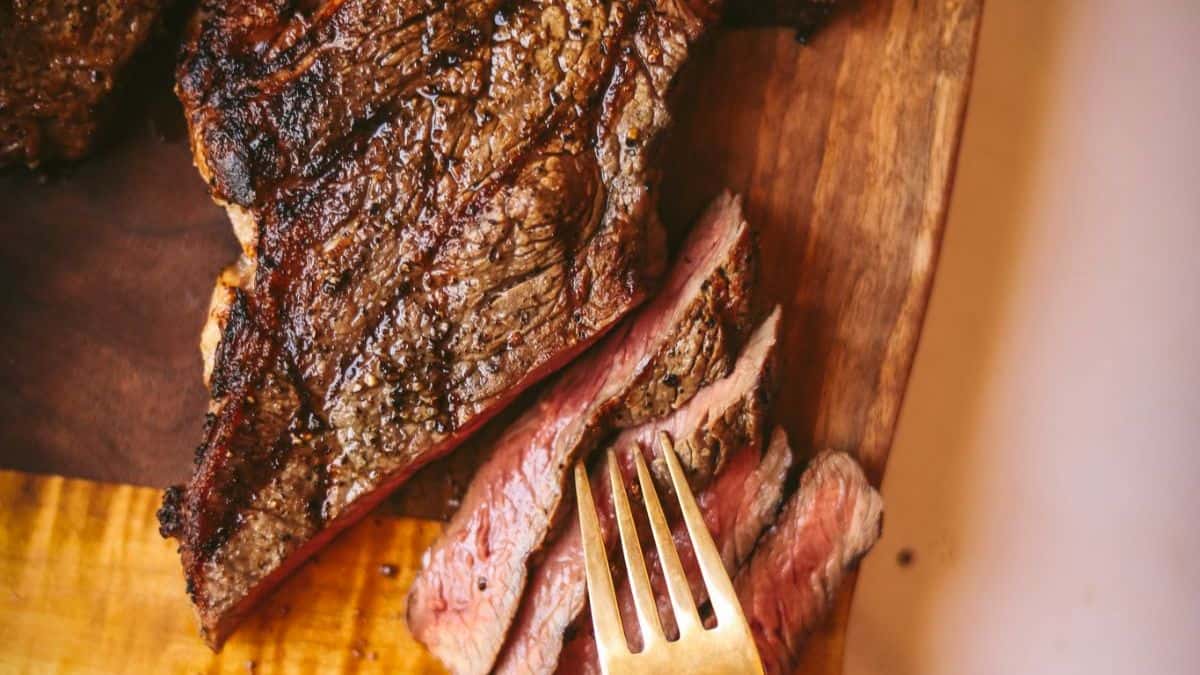 There are few things that a perfectly grilled ribeye steak can't make better. It's what I'm craving all summer long anytime I smell people heating up their grills. It's truly perfection in beef form.
Grilled Lemon Chicken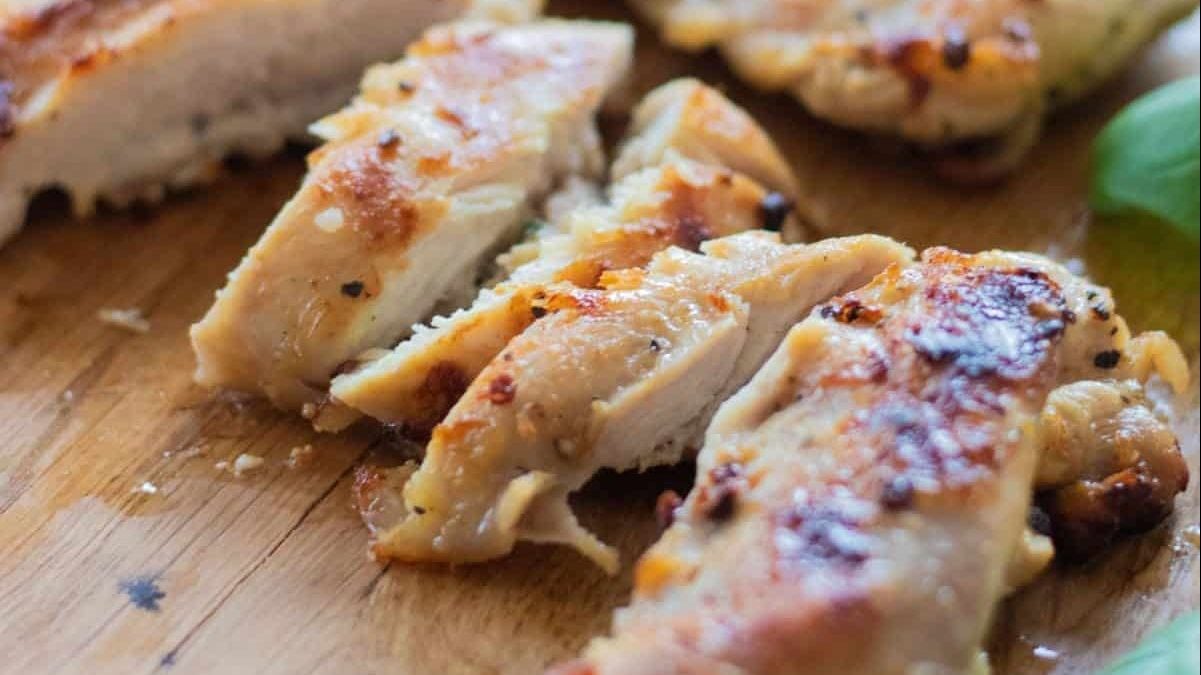 Make the best Lemon Chicken Marinade in just a few minutes with simple, healthy, ingredients. It's great for grilling, pan frying and oven baking. With olive oil, lemon & basil the chicken comes out so juicy, tender and loaded with flavor.
Smash Burgers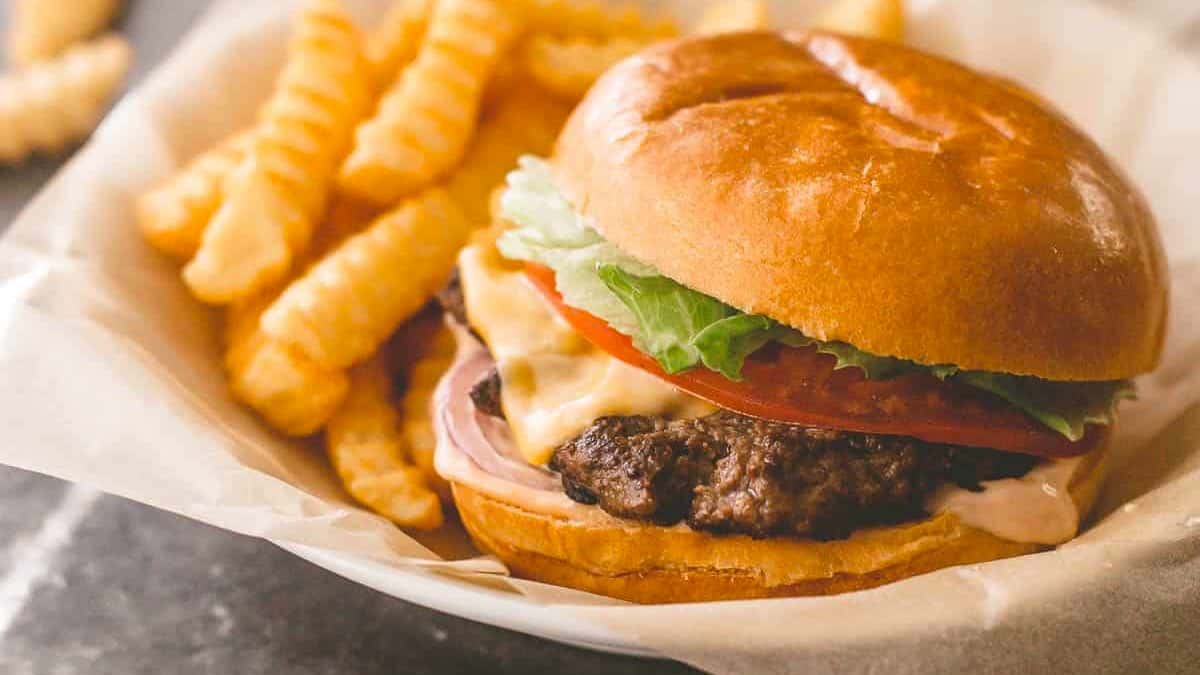 Recreate a delicious fast food-inspired smash burger in your home kitchen with fresh ingredients and a tangy, creamy sauce. Smash burgers are thin, so they cook fast.
Mexican Chicken Marinade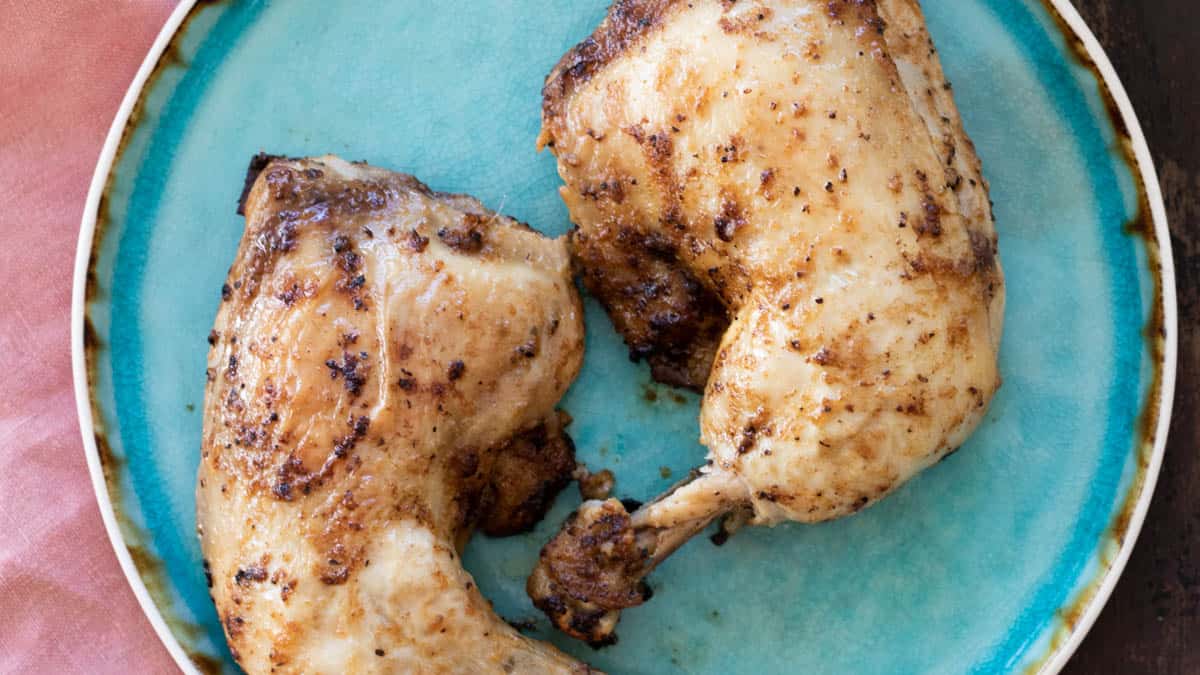 This zesty Mexican Chicken Marinade recipe is a quick, flavor packed addition to your dinner. Bursting with vibrant spices and tangy citrus, this marinade will transform ordinary chicken into a super tender fiesta of flavors.
Chicken Pesto Pasta Salad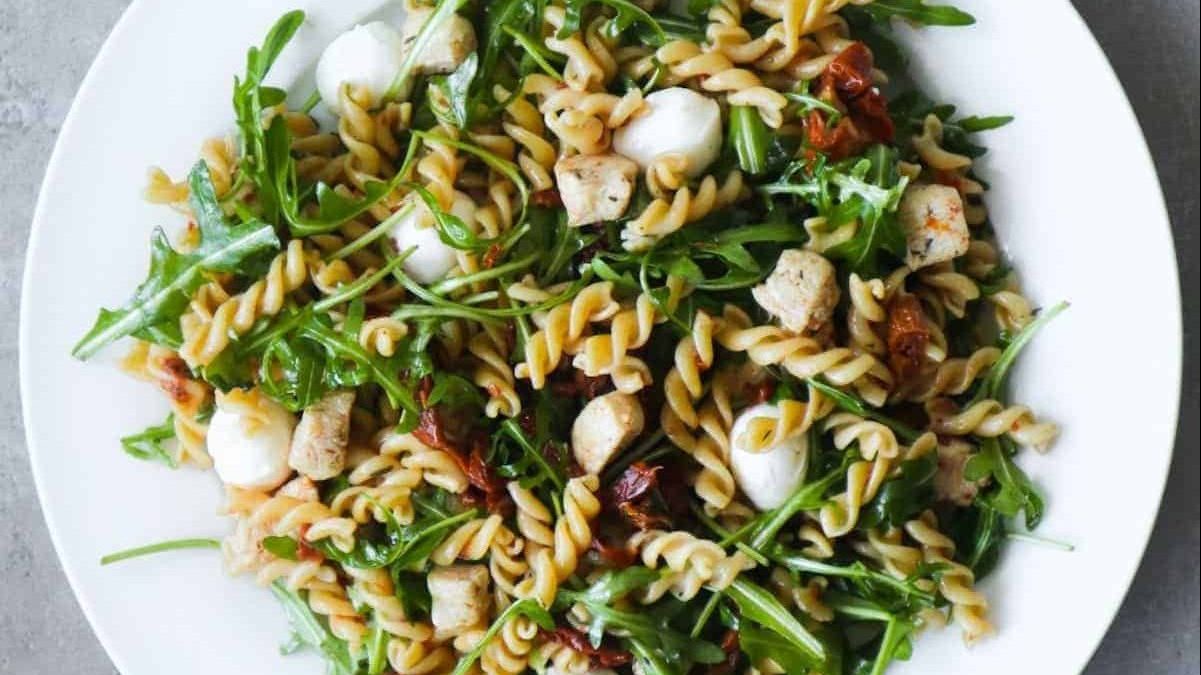 This chicken pesto pasta salad recipe is perfect for summer. This healthy, simple salad that is quick to prepare and perfect for a BBQ!
Greek Chicken Souvlaki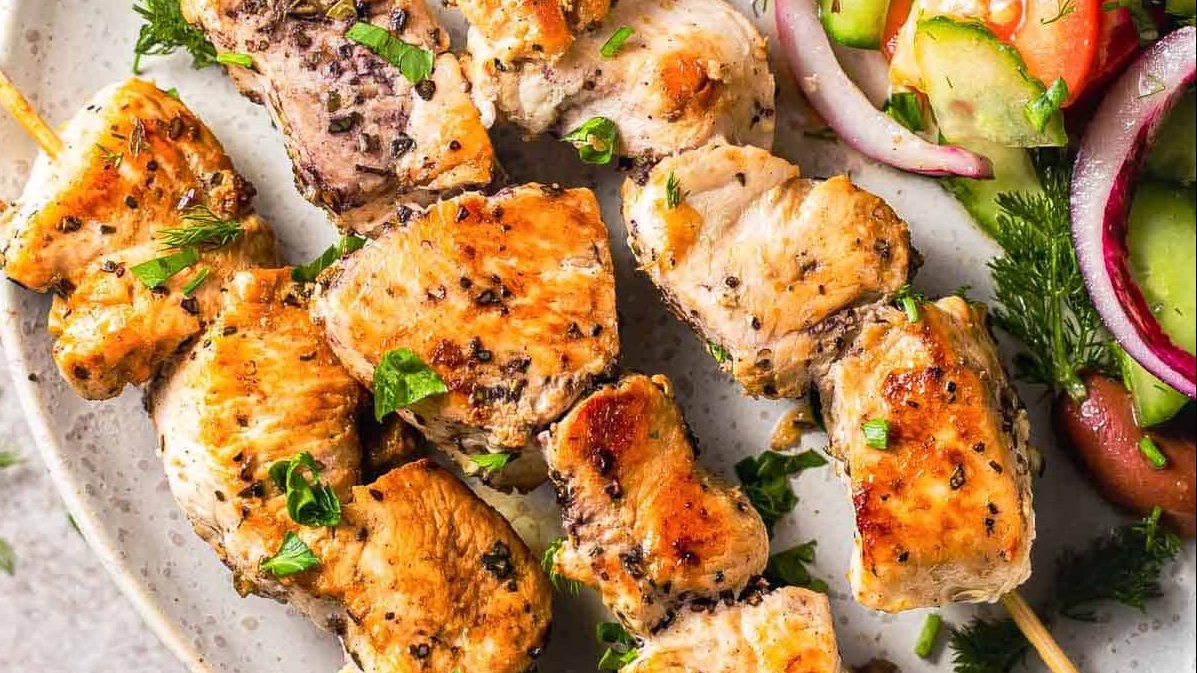 Chicken Souvlaki is a classic Greek dish that often needs little introduction! Made from fresh chicken marinated in a simple blend of oil and spices, souvlaki – or σουβλάκι in Greek – is then placed on skewers and grilled to perfection.
Southwest Salad with Honey Chipotle Chicken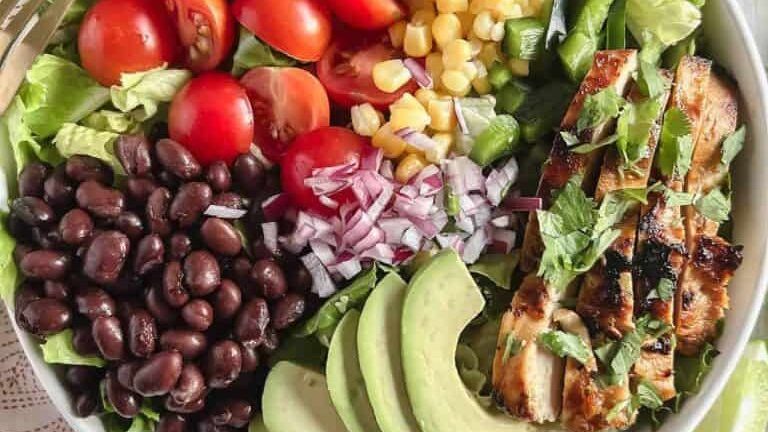 This Southwest Salad is loaded with black beans, corn, avocado and smoky, spicy honey chipotle chicken, drizzled in a tangy cilantro lime dressing. A hearty main dish salad that fresh, full of bold flavor and easy to make!
BBQ Pasta Salad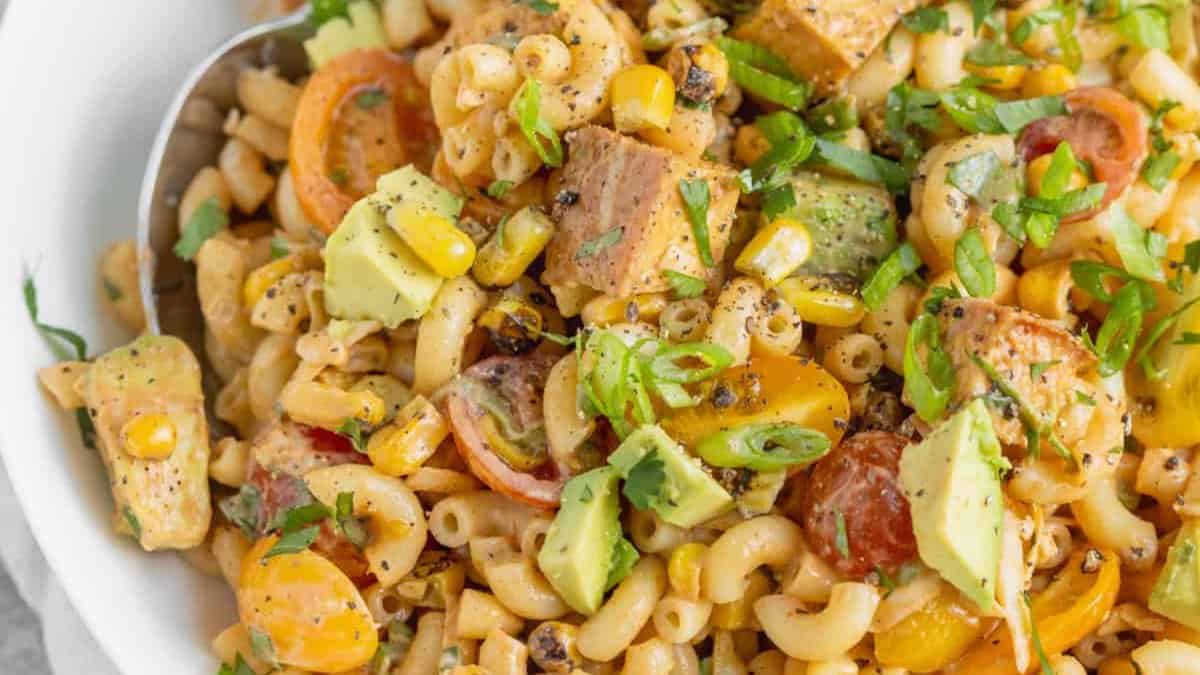 A pasta salad for BBQ lovers! Elbow noodles, corn, tomatoes, scallions, chewy BBQ tofu crumbles and a creamy dressing. A fun twist on pasta salad!
Get the recipe: BBQ Pasta Salad.
Cornbread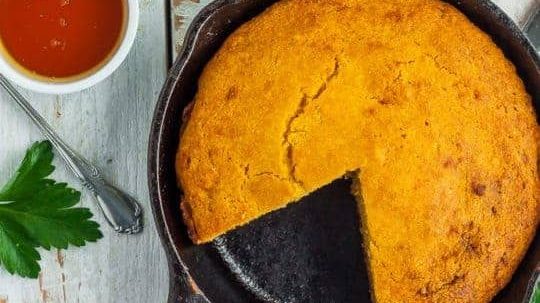 This incredible air fryer cornbread recipe comes together in just a few minutes with basic pantry staples. Perfect for fast dinners, breakfast, or snacks, this from-scratch cornbread is a delicious treat the whole family will love.
Get the recipe from Sustainable Cooks.
Easy 5-Ingredient Chicken Drumstick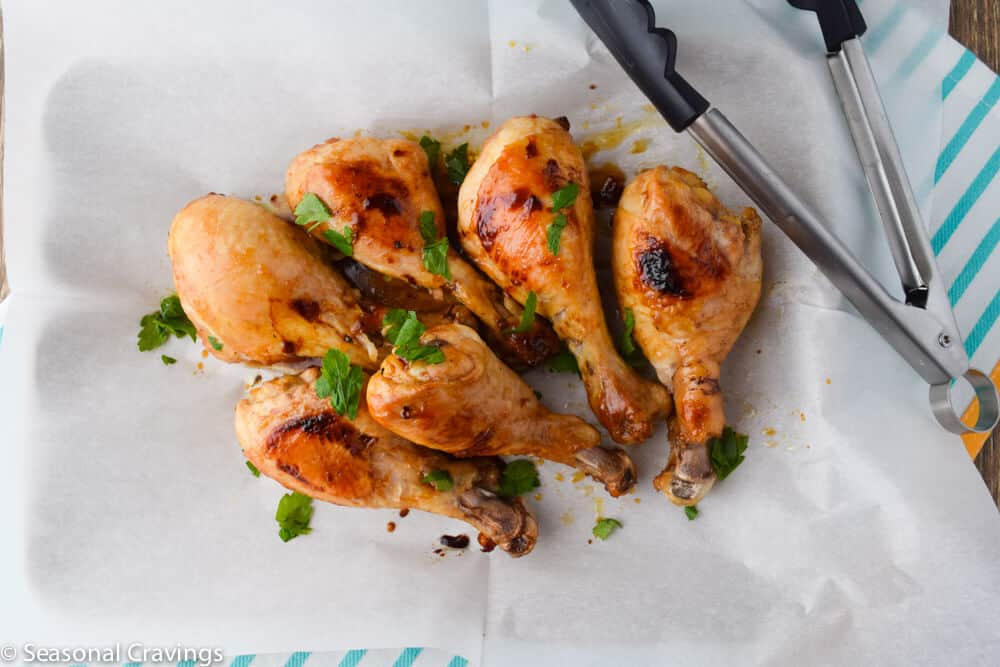 Bored of the same old drumstick recipe? Not this one! This easy 5-ingredient Chicken Drumstick recipe is a crowd-pleaser. The crispy skin holds the moisture in, giving way to the tender meat inside. Every bite is juicy and flavorful, just as it's supposed to be. The marinade for this recipe is made with tamari, olive oil, red wine vinegar, and garlic. And best part is that it's gluten-free!
Grilled Thai Coconut Chicken Skewers
Smoky grilled chicken skewers recipe marinated in ginger, garlic, coconut cream, and soy sauce. Then finished with a sweet coconut cream glaze and served with a simple peanut sauce. Big on flavor and super easy to throw together!
Jerk Chicken Recipe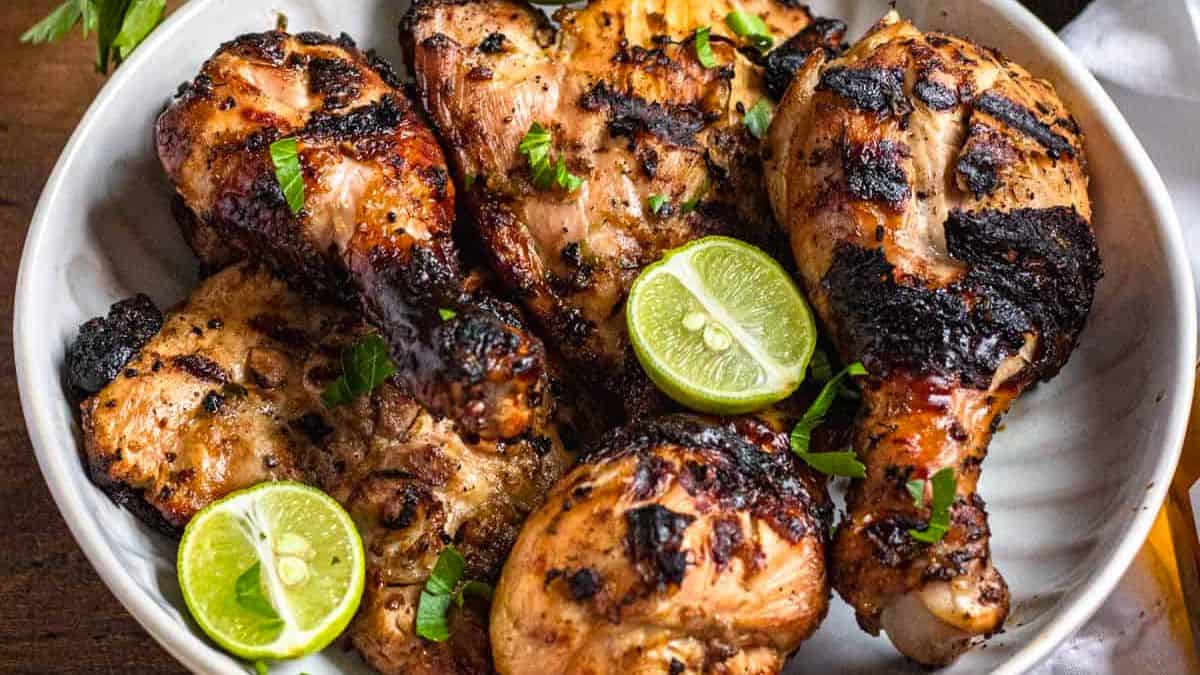 Jerk Chicken is a delicious Jamaican dish of grilled chicken infused with a spicy, smoky flavor. If you are craving a taste of the islands, give this recipe a try!
Honey Barbecue Chicken Pizza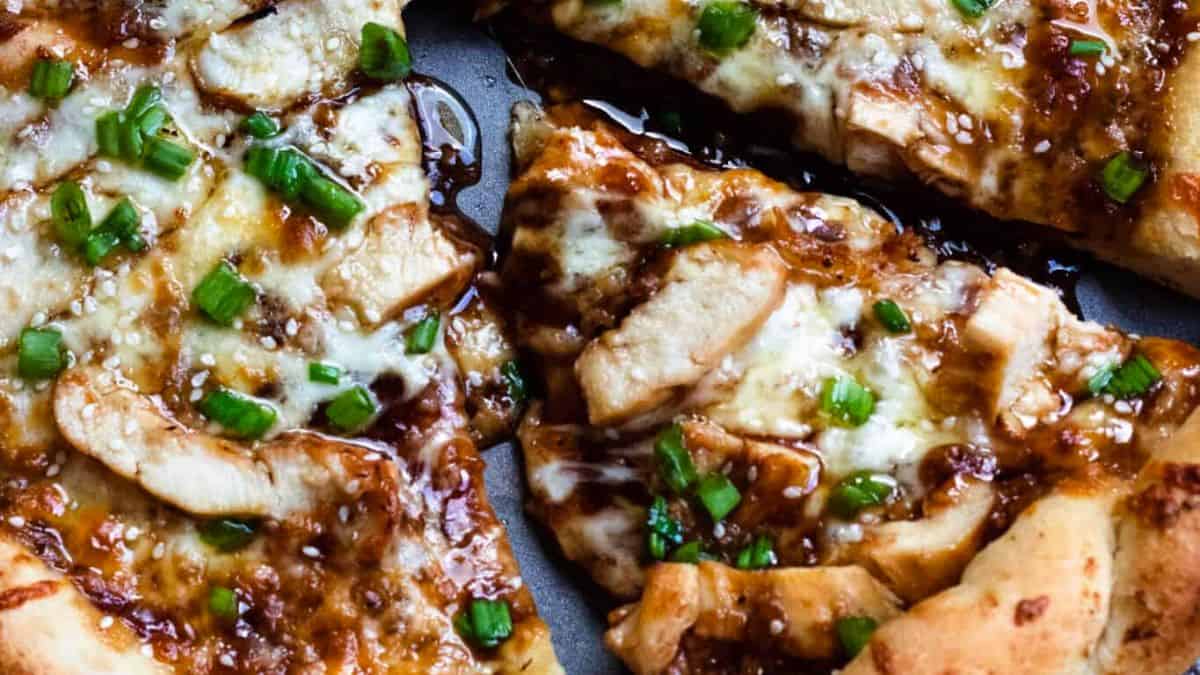 This Honey Barbecue Chicken Pizza is a homemade version of a Pizza Hut specialty that kicks some major pizza booty. Honey, Barbecue Sauce and Garlic are the basis for this ooey, gooey cheesy pizza topped with grilled chicken, green onions, honey, and sesame seeds. This is a Brunei Specialty you don't want to miss!
Pechugas De Pollo A La Plancha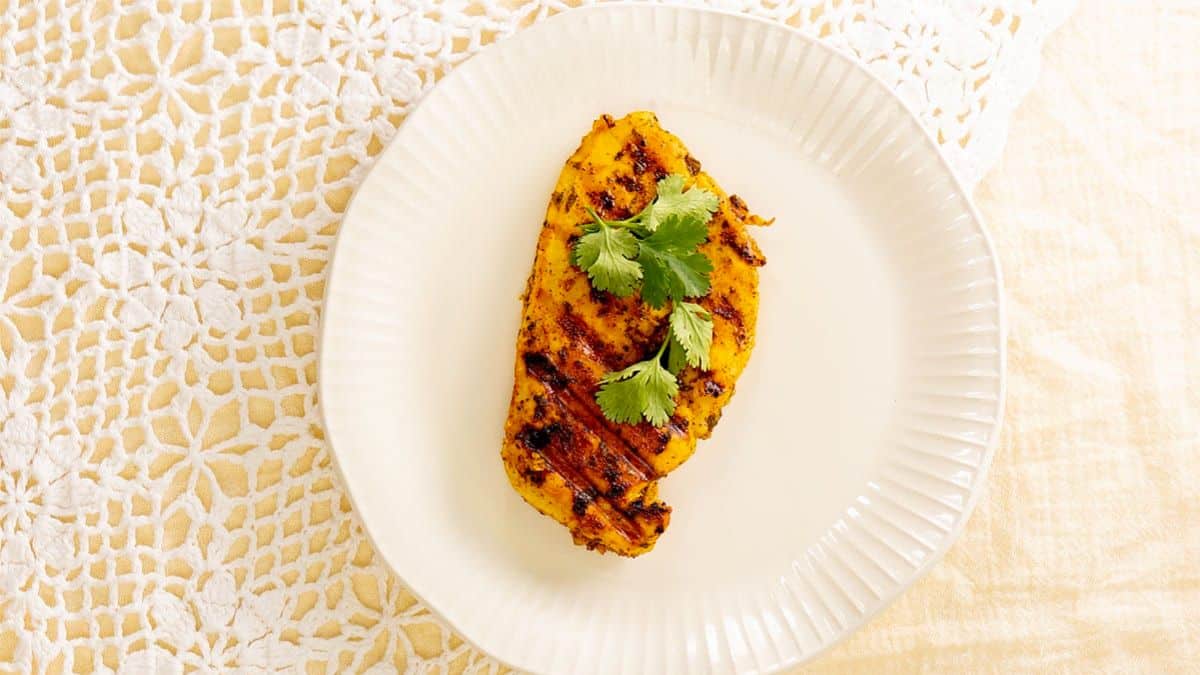 Whether you plan to serve it for dinner or have guests over for lunch or dinner, pechuga a la plancha will surely become a hit! This recipe is great for entertaining because it's quick, easy to make, flavorful, and delicious. This delicious grilled chicken breast is here to save the day.
Pineapple Grilled Chicken Skewers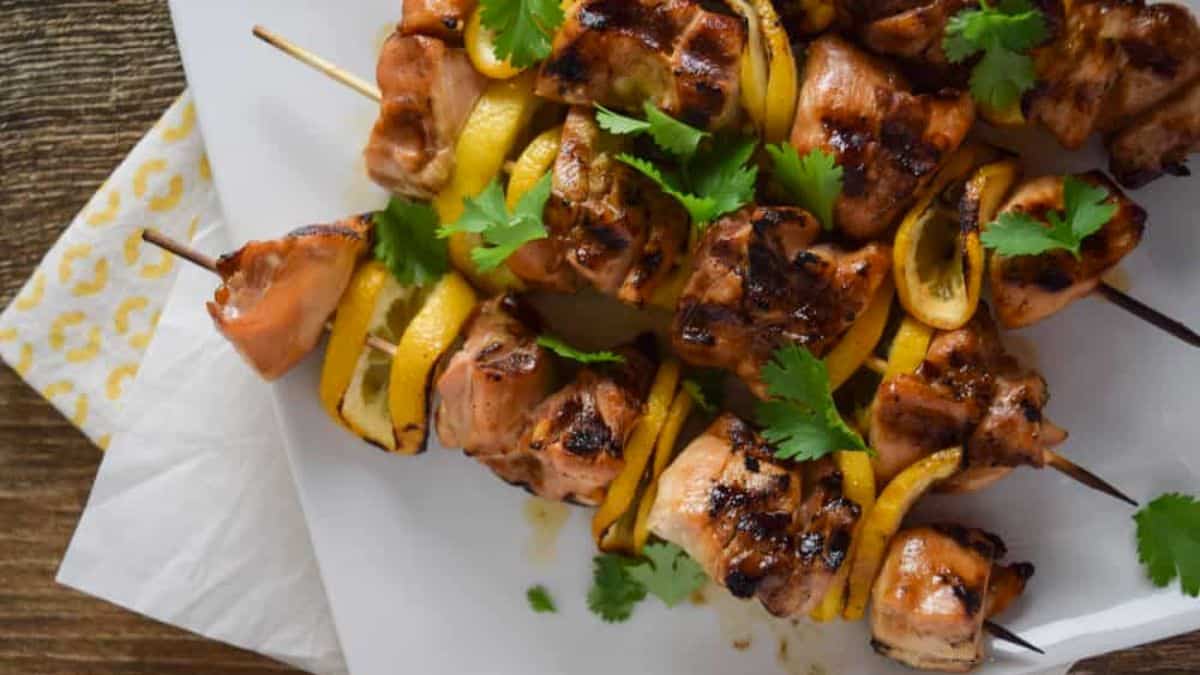 Time to dust off those grills and get outdoors.  Try these Pineapple Grilled Chicken Skewers for a healthy, gluten-free dish at your next cookout.  The marinade has only 4 ingredients.
Instant Pot Sloppy Joes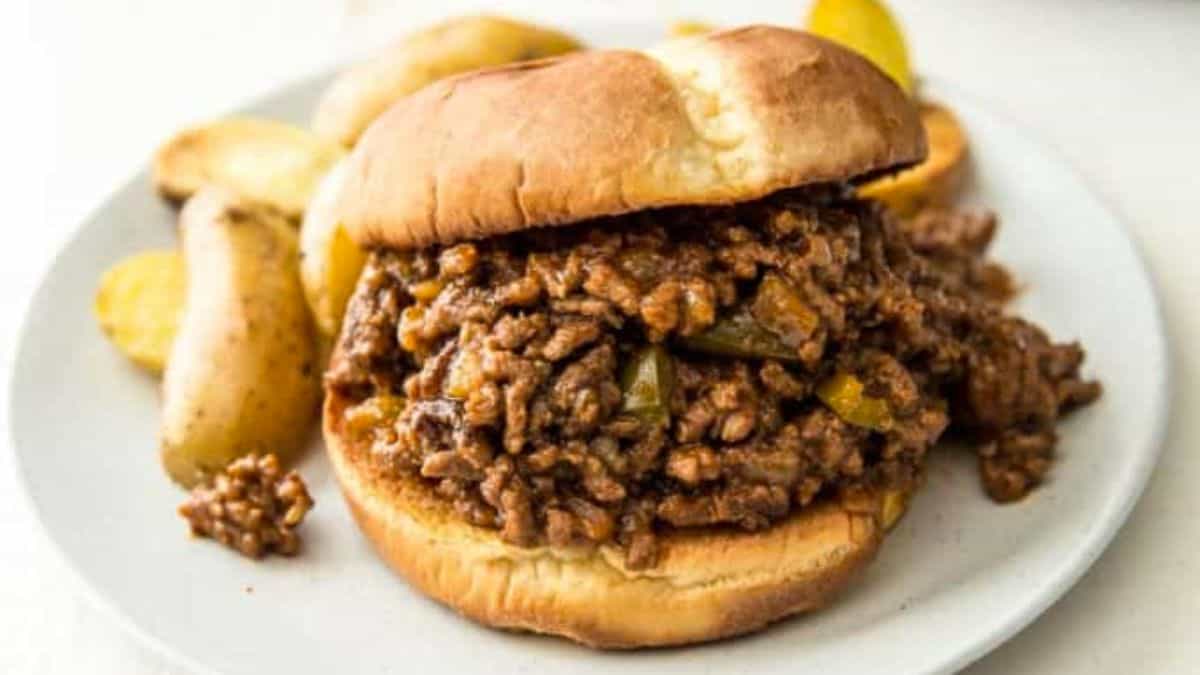 Instant Pot Sloppy Joes get that simmered-all-day flavor in just a few minutes. The filling is sweet and tangy in these classic messy sandwiches that are served on soft hamburger buns.
Beef Marinade Recipe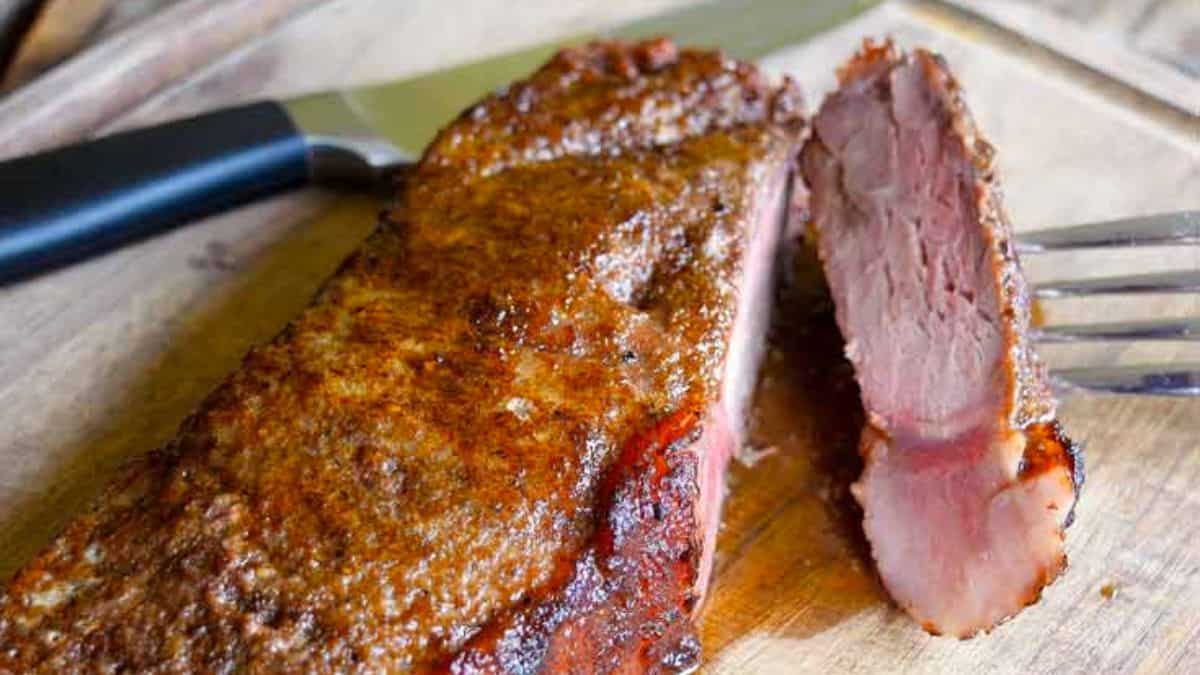 A good beef marinade can really round out a delicious steak dinner. But they are so often filled with processed ingredients and sugar. This recipe aims to change that.
2-Minute Gluten Free BBQ Sauce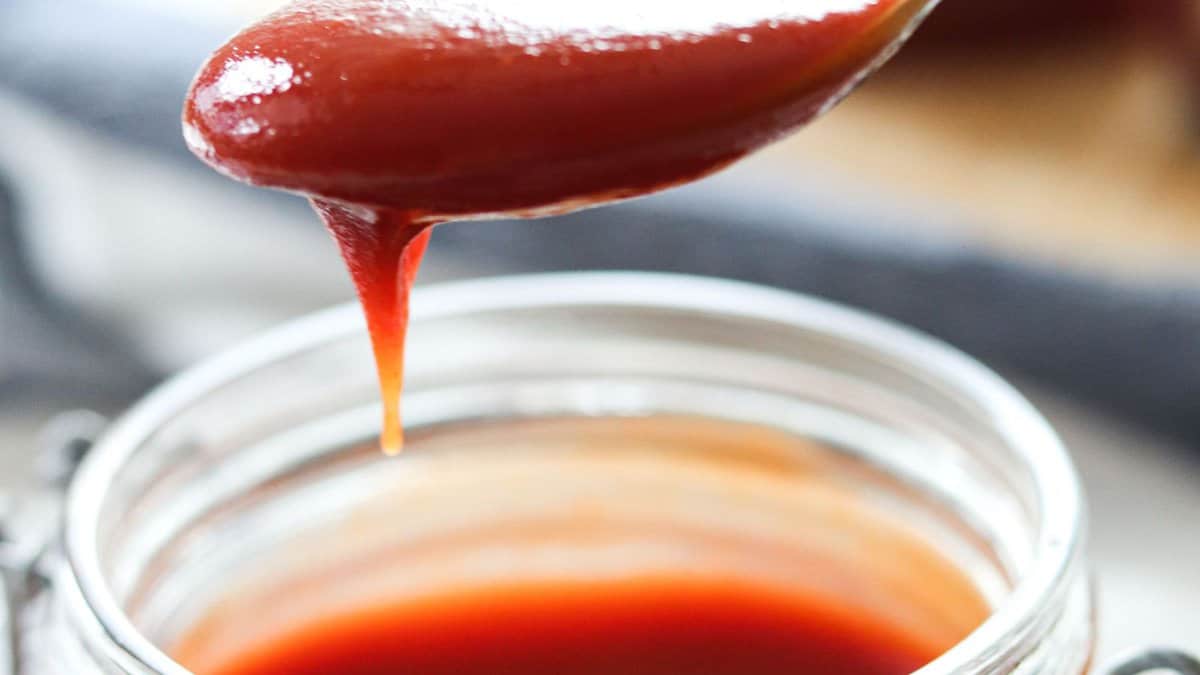 Gluten Free BBQ Sauce is made with 5 ingredients in just 2 minutes. Just a little bit spicy with a touch of sweet honey - it has all the flavor, but doesn't require any cooking. Perfect on top of a burger, or to dip some chicken tenders in!
Easy Homemade Teriyaki Sauce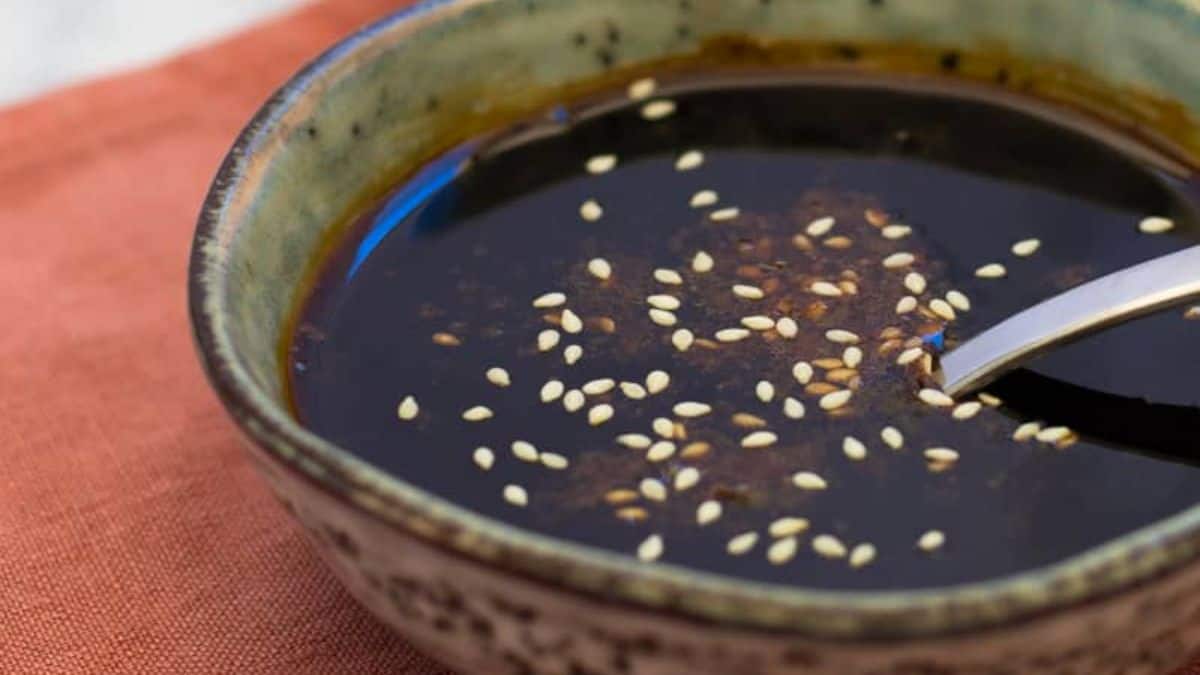 This pretty authentic teriyaki sauce is easy to make at home with just 3 ingredients & 10 minutes. Mirin, soy sauce and honey combine to create this delicious sauce, marinade or glaze - great with chicken, salmon, rice, noodles and in a stir-fry.
Dijonnaise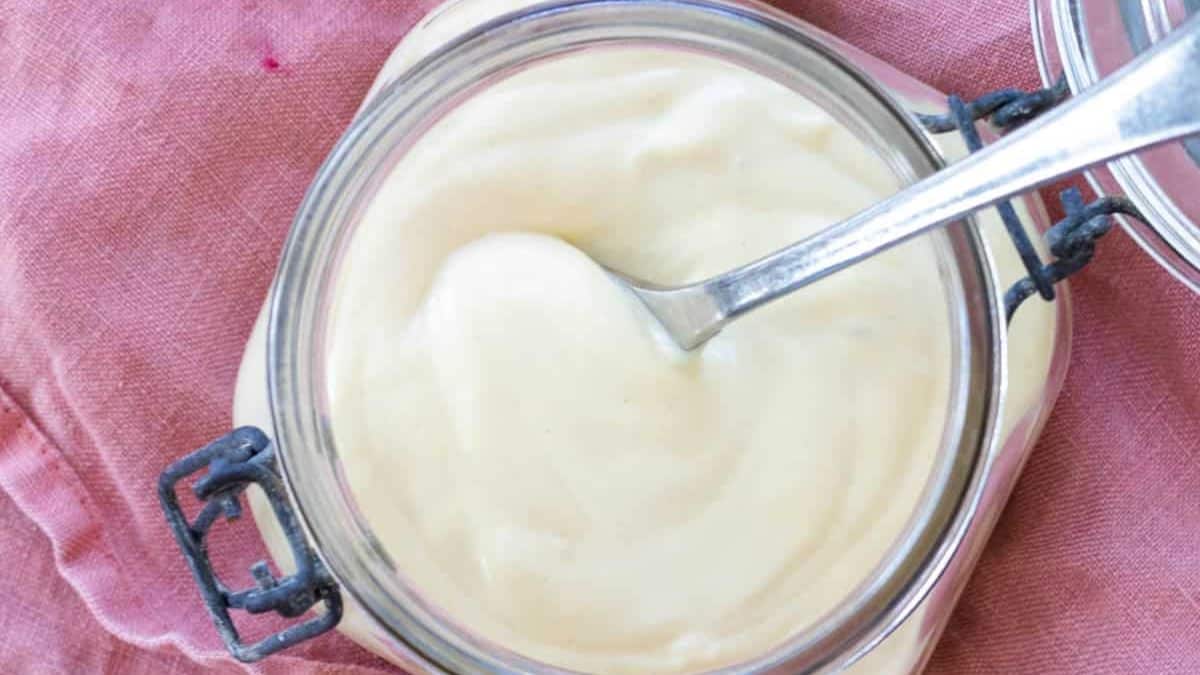 Make a deliciously spicy homemade Dijonnaise from scratch, in just 5 minutes. With a few simple ingredients and a fail-proof process, you will master this tasty sauce in no time.
Juicy Air Fryer Turkey Burgers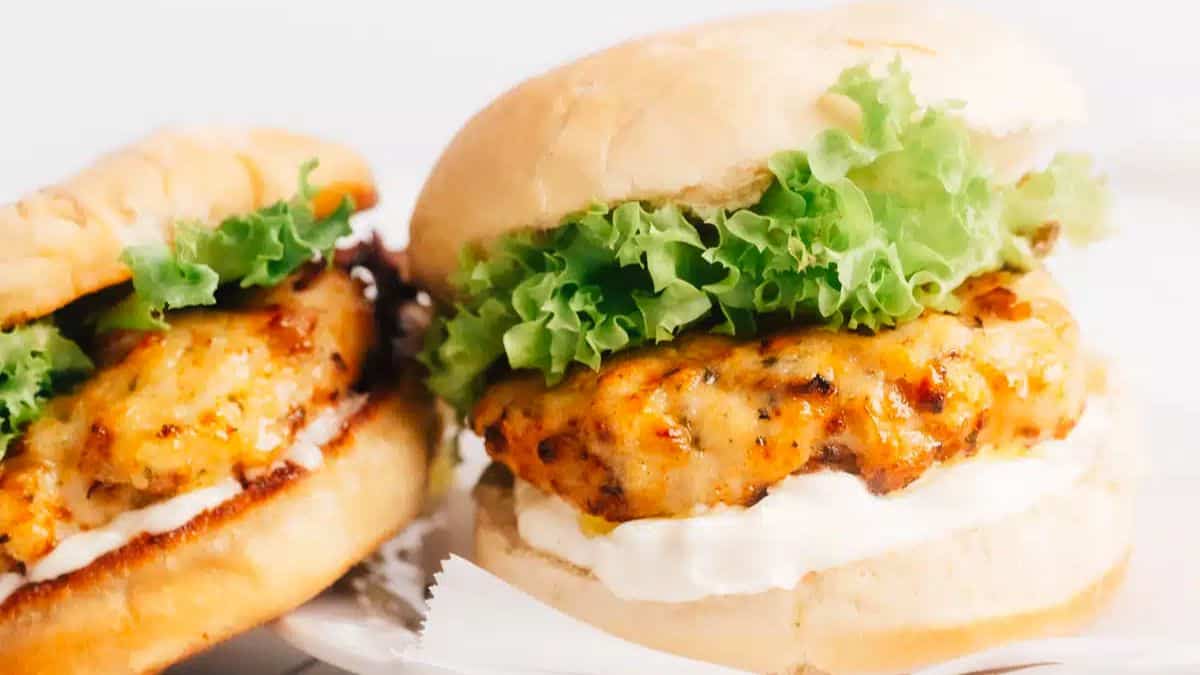 With this recipe for Air Fryer Turkey Burgers, get ready to sink your teeth into the juiciest turkey burgers you've ever tasted in under 10 minutes.
Chopped BBQ Chicken Salad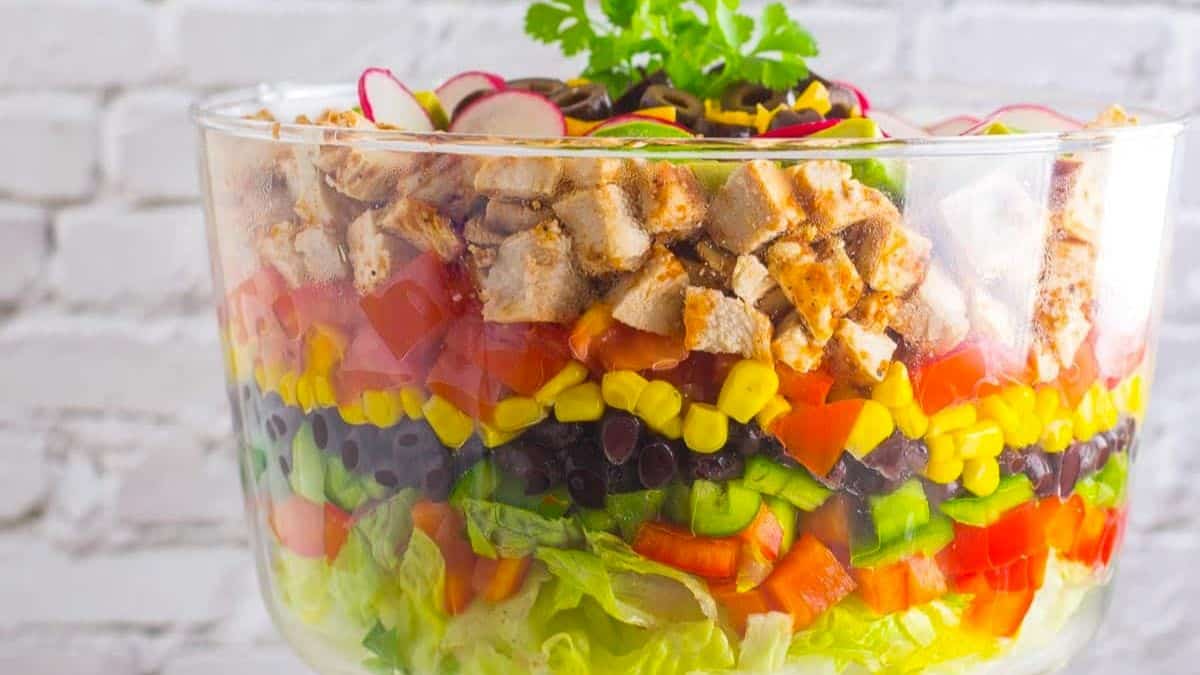 Our Low FODMAP Chopped BBQ Chicken Salad is a delightful combination of chicken, tomatoes, avocado, black beans, corn, shredded cheese, and crisp, crunchy lettuce.
BBQ Chicken Rub Recipe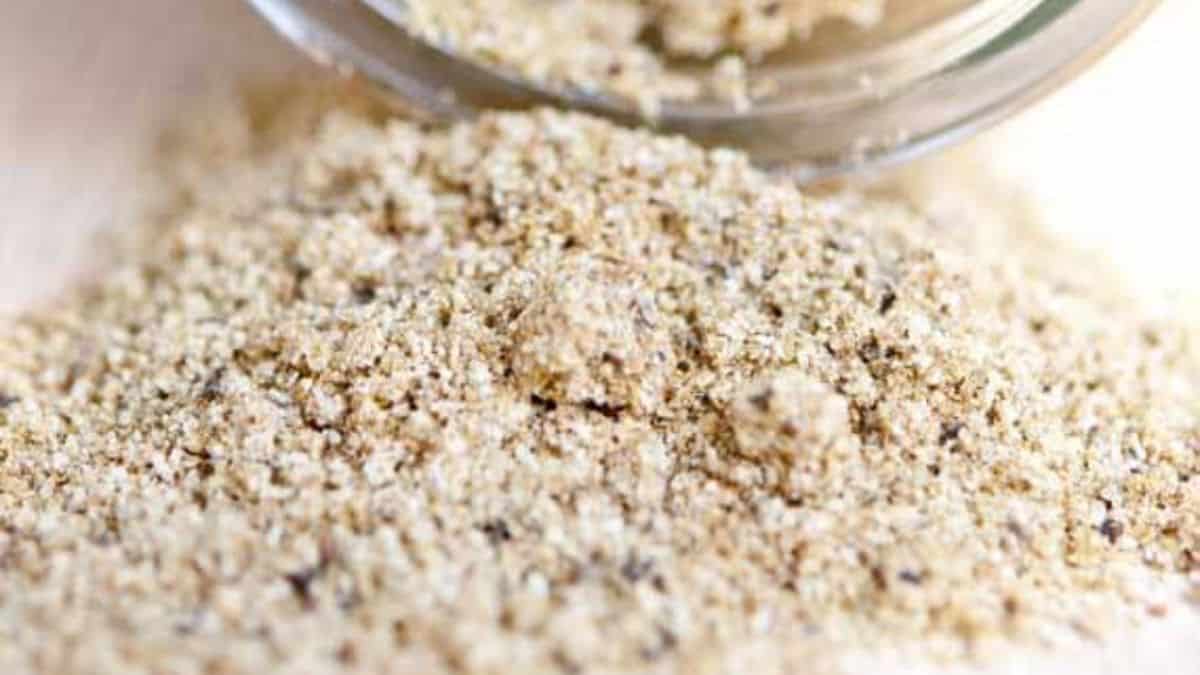 This bbq chicken rub is perfect any time you want to throw some chicken on the grill. It works on any cut of chicken and imparts a mild but delicious flavor.
Carolina Gold BBQ Chicken Sandwiches Recipe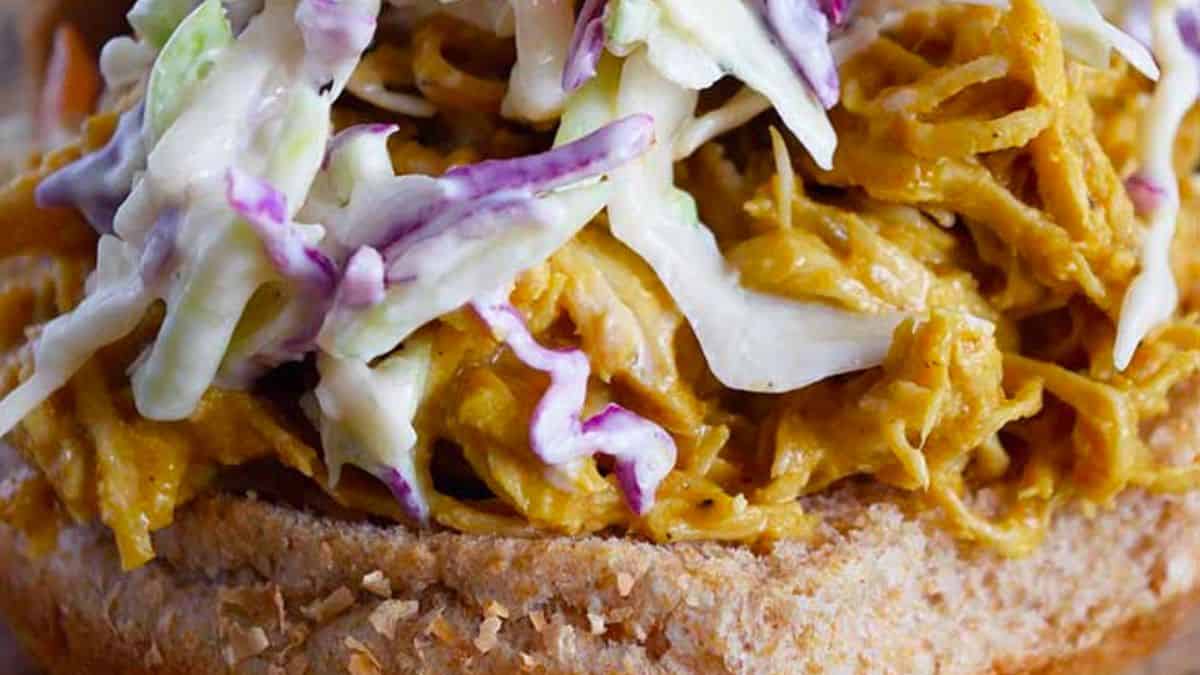 These delicious Carolina gold BBQ chicken sandwiches are a fabulous upgrade on traditional barbecue chicken sandwiches.
Middle Eastern Grilled Chicken Rub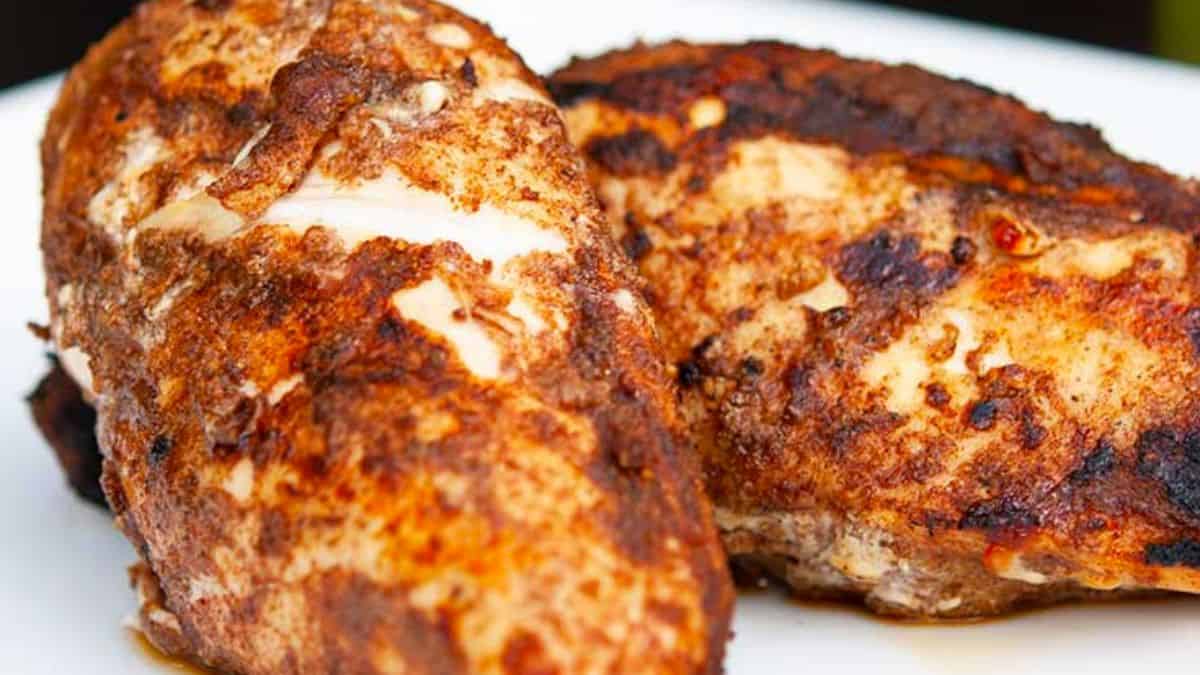 This middle eastern grilled chicken rub turns that boring, grilled  chicken breast into something pretty special!
Red Chimichurri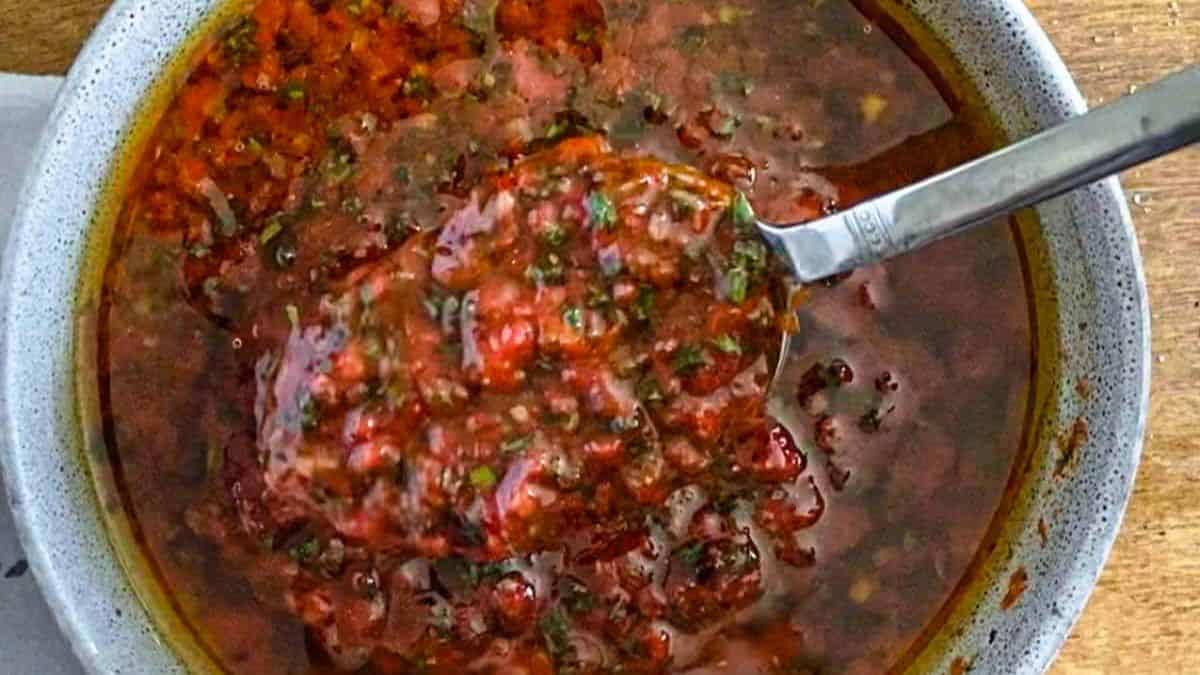 In this Red Chimichurri Sauce Recipe (or Chimichurri Rojo), we use the base of a typical chimichurri and add some fun extra elements to make it red! Flavored with roasted bell peppers and paprika, you are going to love the fun flavors this recipe brings to dinner.
Charmoula Sauce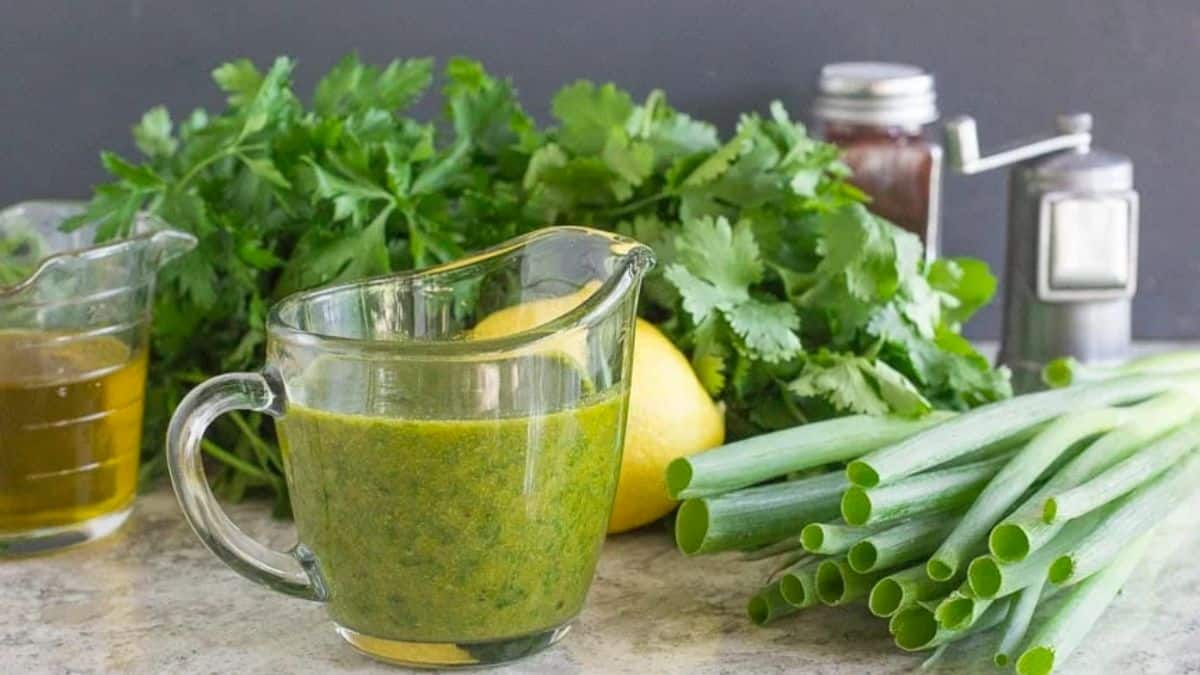 Charmoula Sauce is a tangy, herb dense sauce that is great on poultry, fish, meat even tofu.
Pechugas De Pollo A La Plancha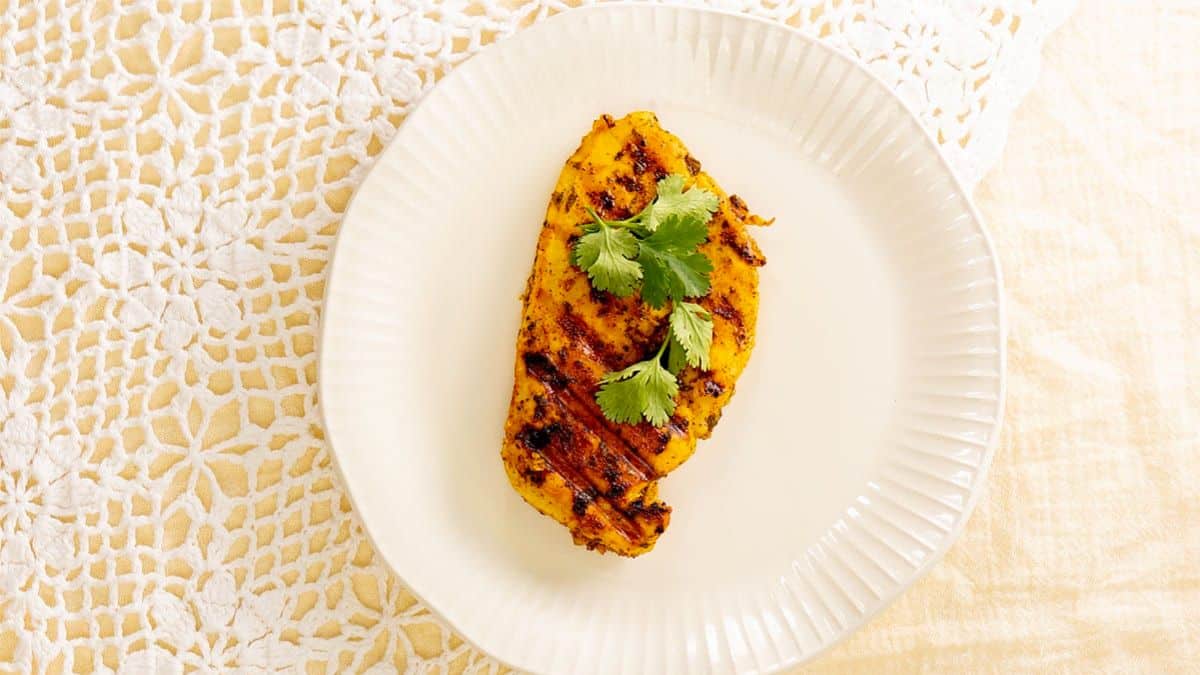 Whether you plan to serve it for dinner or have guests over for lunch or dinner, pechuga a la plancha will surely become a hit! This recipe is great for entertaining because it's quick, easy to make, flavorful, and delicious. This delicious grilled chicken breast is here to save the day.
Grilled Lemon Thyme Chicken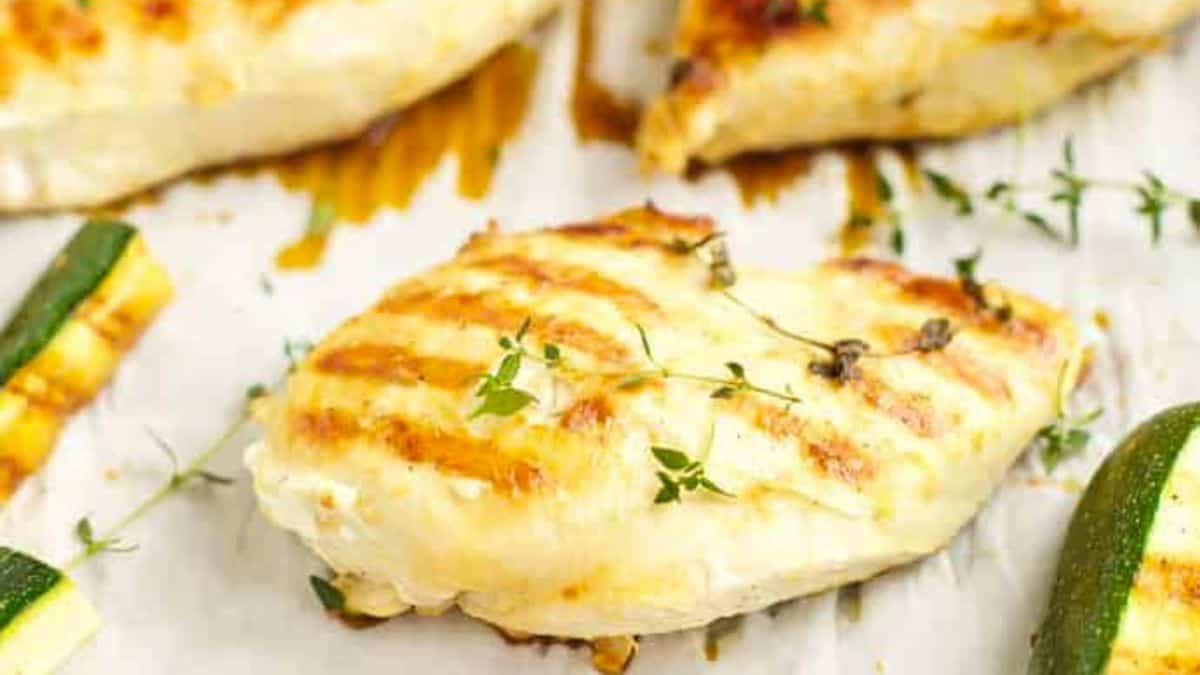 Grilling season is upon us and this Grilled Lemon Thyme Chicken is all you need to host a successful cookout.  Marinating the chicken breast overnight in a lemon, olive oil, and thyme marinade makes them tender and flavorful.
Indian Chicken Marinade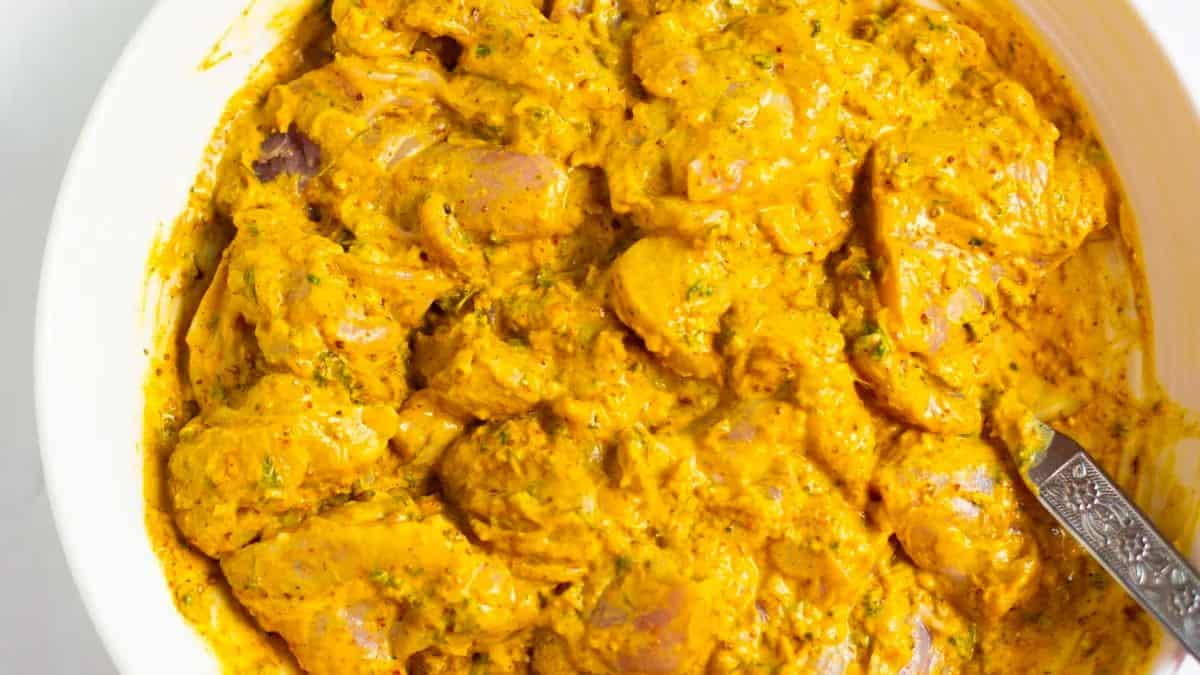 This Indian Chicken Marinade recipe gives you the most flavorful and succulent chicken you have ever tasted and is so darn easy. The chicken when marinated in a mixture of yogurt, lemon juice and aromatic herbs and spices is a treat for your senses and you will keep asking for more!
Chicken Marinade Recipe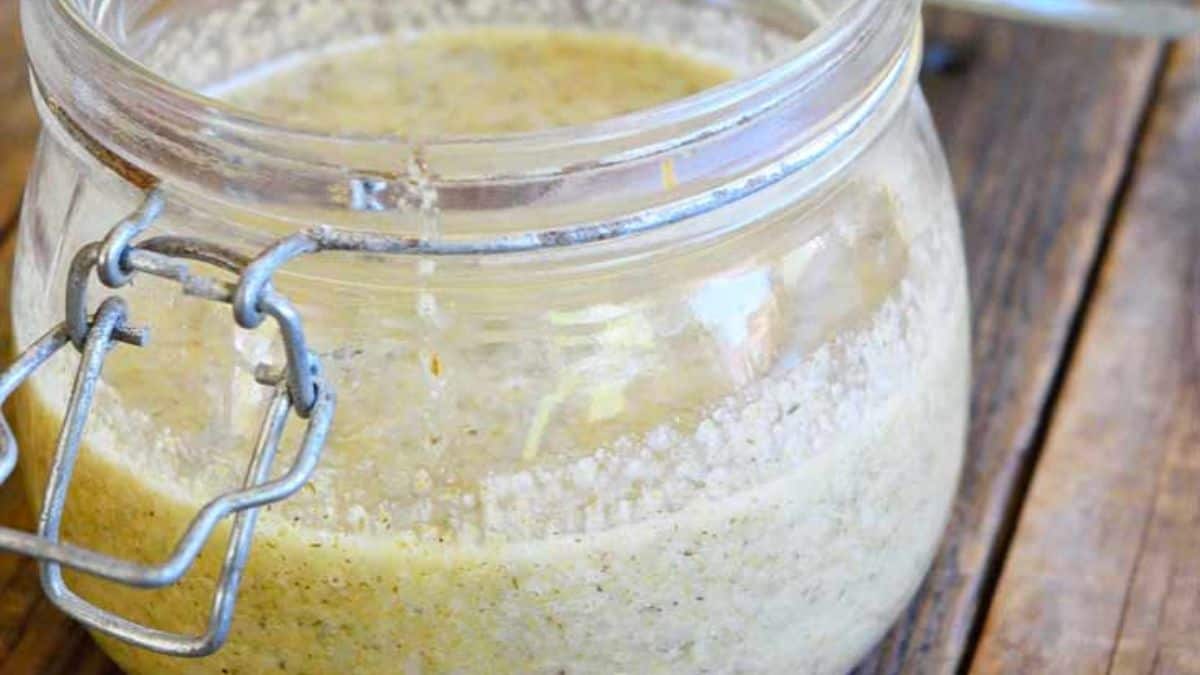 This chicken marinade recipe is a delicious way to keep your chicken dishes from getting boring.
Vietnamese Lemongrass Chicken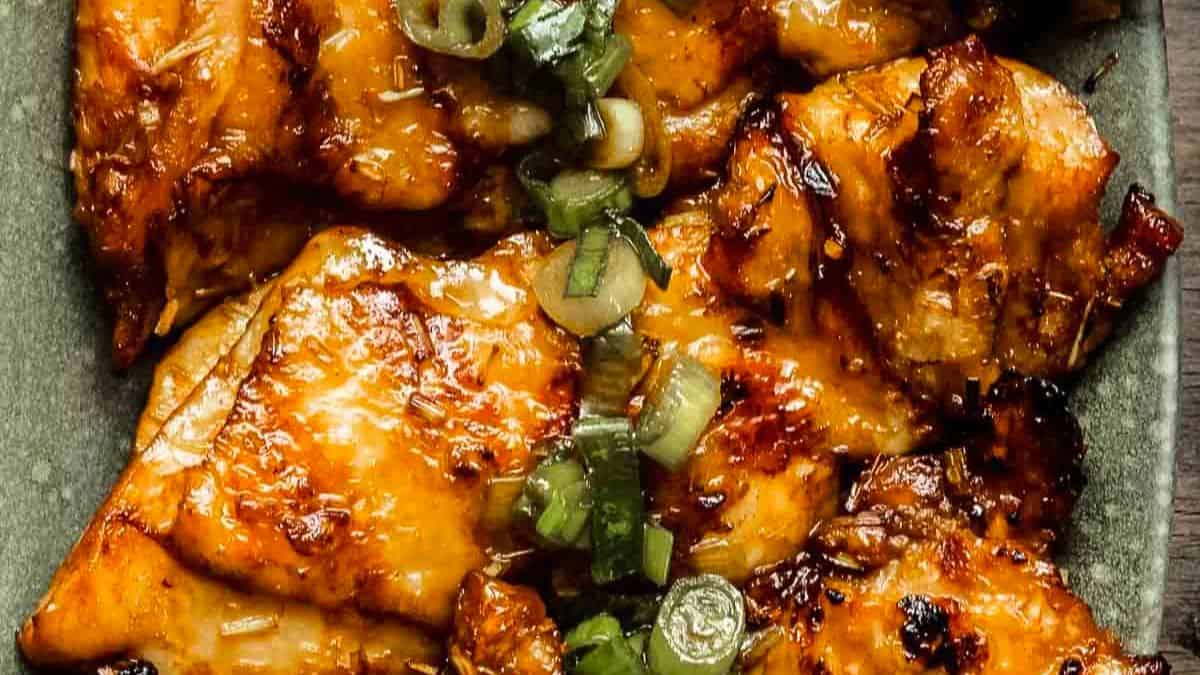 This Grilled Vietnamese Lemongrass Chicken recipe is incredibly quick and easy to prepare, loaded with flavor from the lemongrass chicken marinade and grilled to perfection to give you a delicious sweet and savory, juicy grilled chicken that can be served in many different ways.
Tired of Cooking? Try One Of These 50 Easy Tasty Recipes Tonight!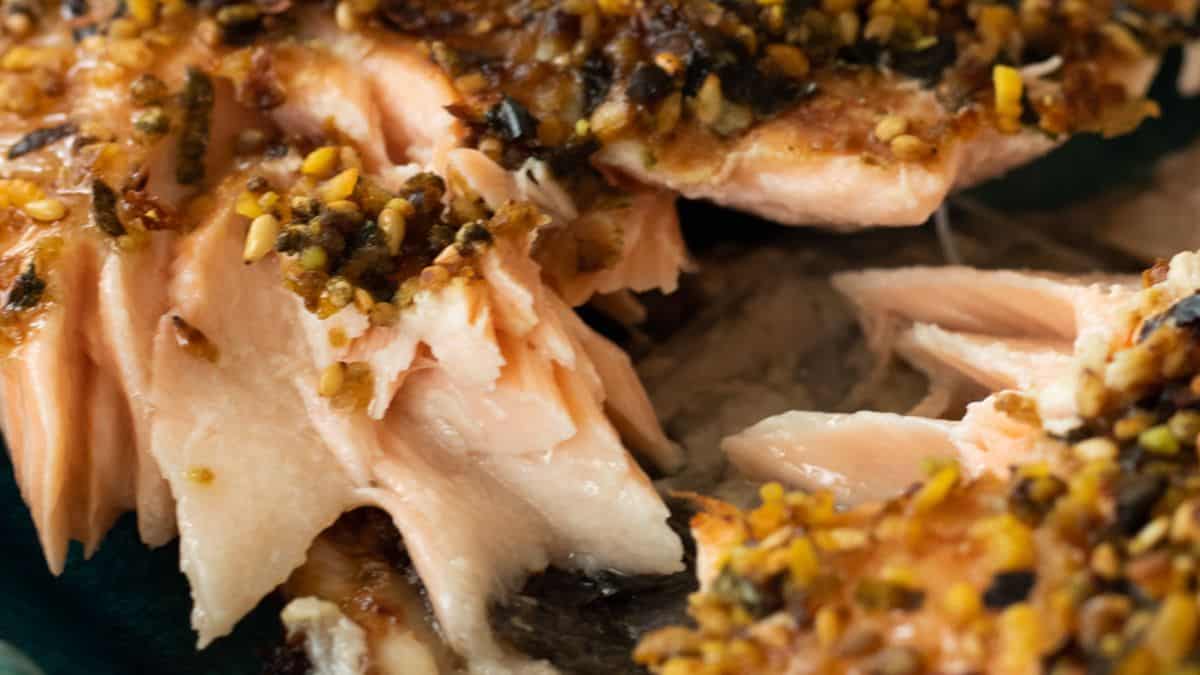 If you're feeling burnt out from cooking the same old meals, night after night, these 50 easy recipes are perfect to try for dinner tonight. From pasta dishes to salads and steaks, these recipes are simple to make and packed with flavor, making them a great option for any busy weeknight.
27 Casserole Recipes That Will Have You Coming Back for Seconds (and Thirds)!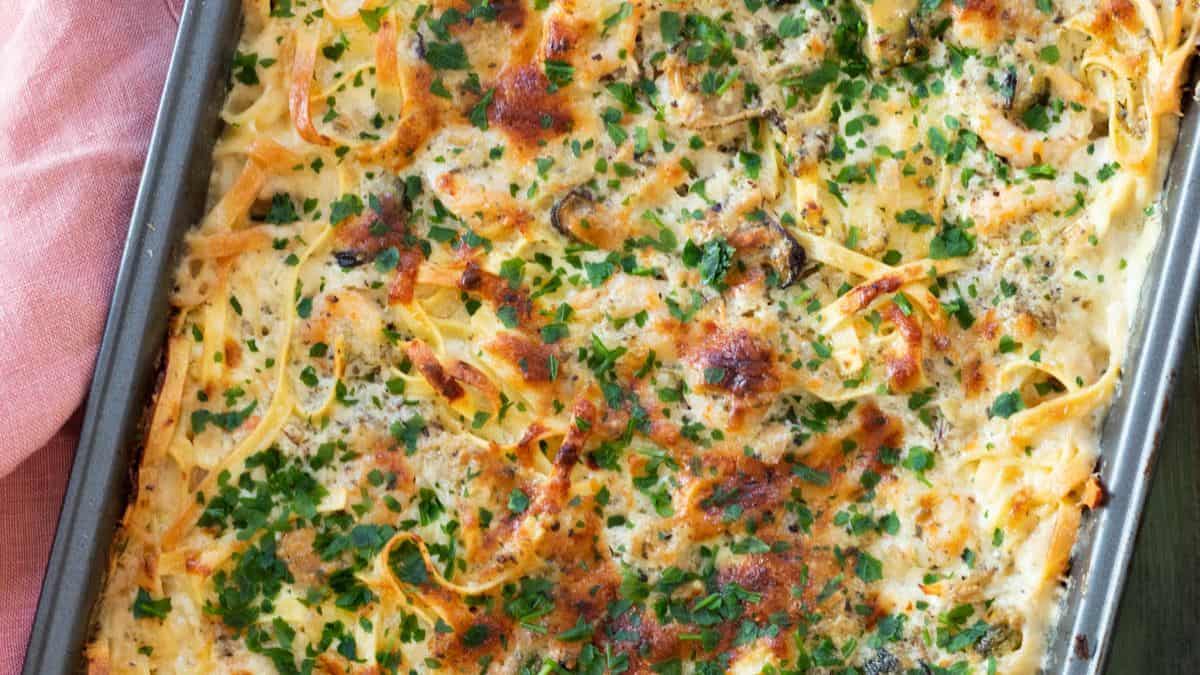 Casseroles are the ultimate comfort food: hearty, filling, and perfect for feeding a crowd. In this article, we've compiled 27 delicious casserole recipes that are sure to please. From classic favorites like macaroni and cheese to new and creative dishes like ravioli bakes, these recipes are easy to make and will have you coming back for more.
24 Dump-and-Bake Chicken Dishes That Will Simplify Your Life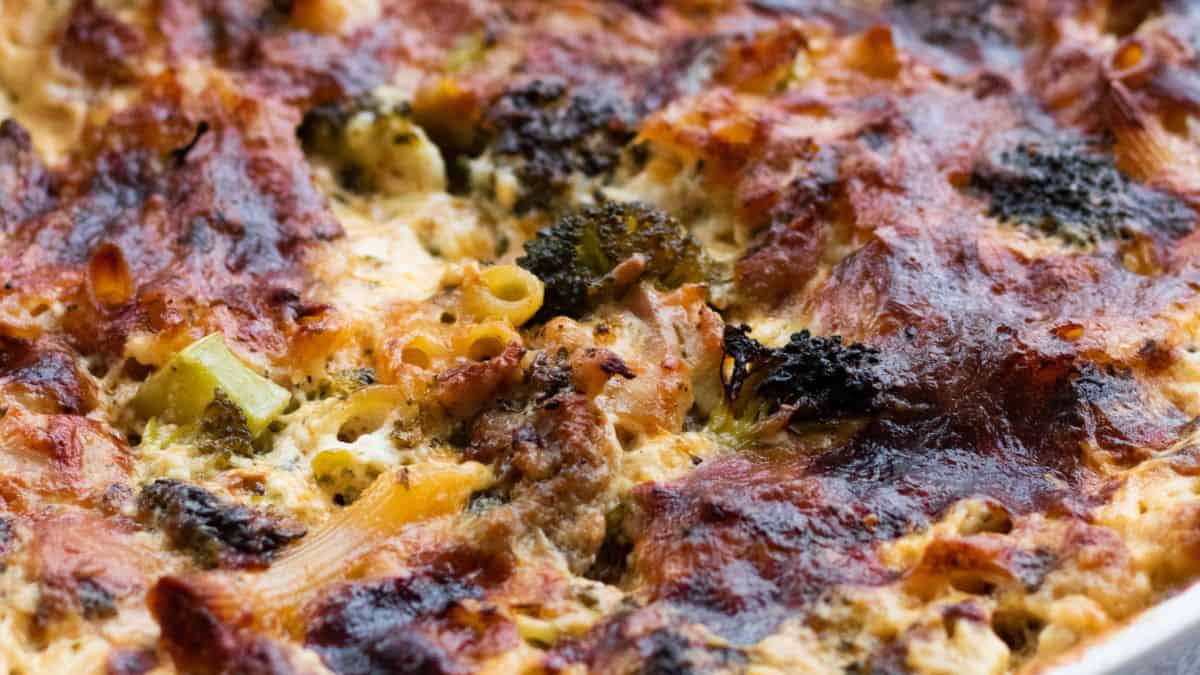 Say goodbye to complicated recipes and hello to simplicity with these 24 dump-and-bake chicken dishes. Whether you're a busy parent or simply looking for hassle-free meals, these recipes will save you time and effort while still delivering delicious flavors. Prepare to simplify your life and enjoy mouthwatering chicken dinners with ease.