This non-alcoholic and sugar-free cucumber version of a classic Tom Collins cocktail is super refreshing and easy to make. As perfect for your winter cocktail party as for a hot summer day!
Looking for something different, yet equally healthy & refreshing? Try a Lemon Ginger Mocktail, Sugar-free Mojito Mocktail or why not a Kombucha Passion Fruit Spritz with a chili salted rim. Or just check out the complete Mocktail Library.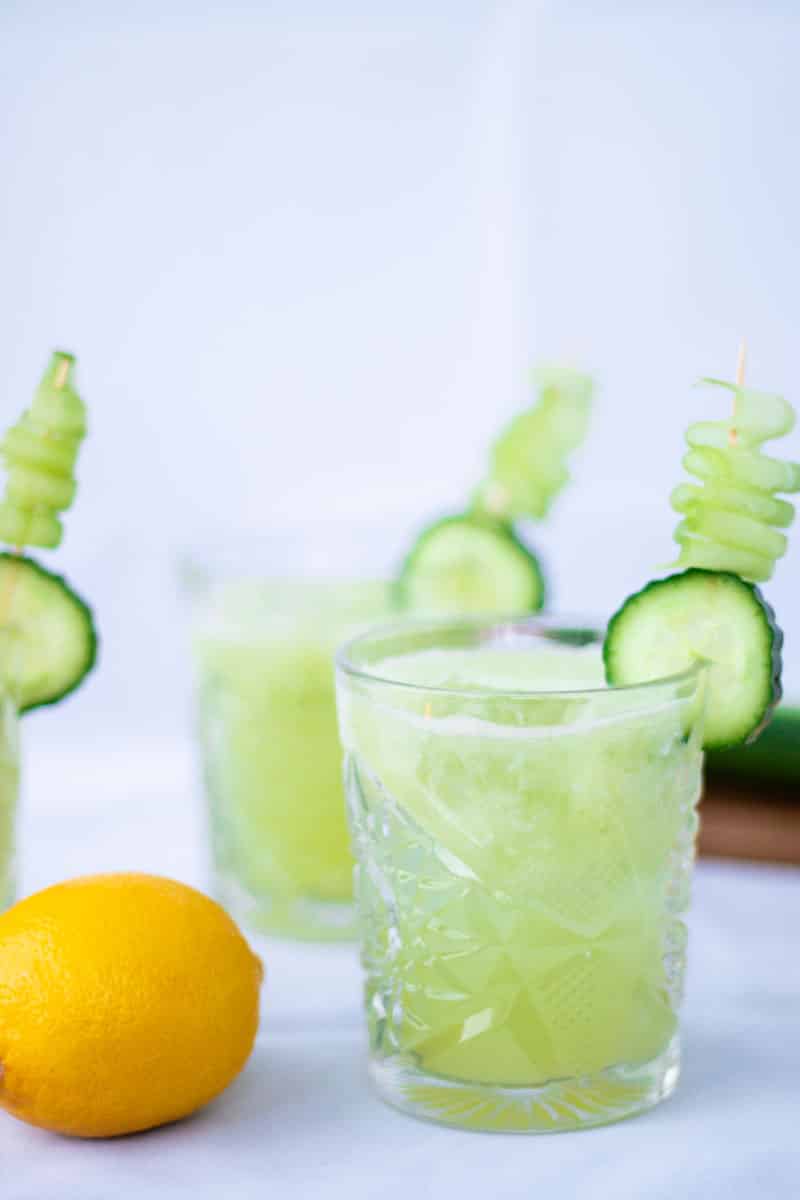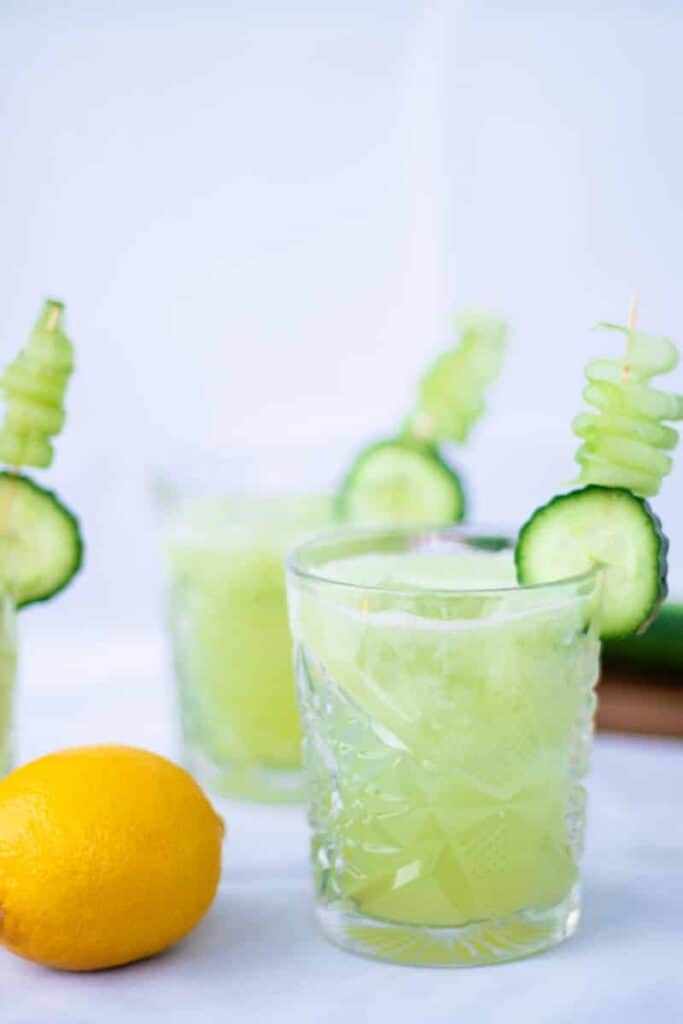 Some of the links below are Amazon affiliate links. If you buy something through one of them, I receive a small commission (at no extra cost to you). These links are always marked with *.
This post was last updated November 1st 2019.
Time for the second installment of the January mocktails! Have you tried last week's Resolution Keeper Detox Cocktail yet? Well, here's another good one for you. Another grown-up tasting yet non-alcoholic treat, and not only without all the alcohol – but there's no other bad stuff in here either. No sugar, no synthetic flavors, only natural deliciousness.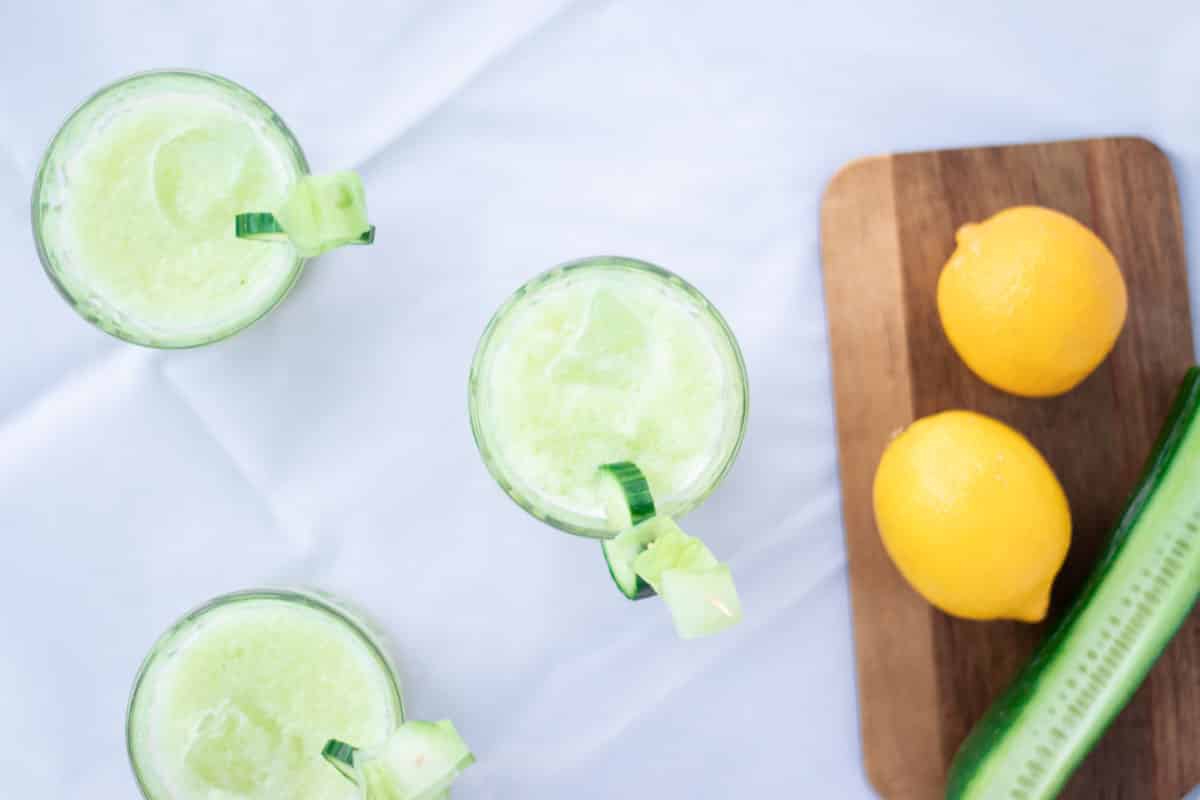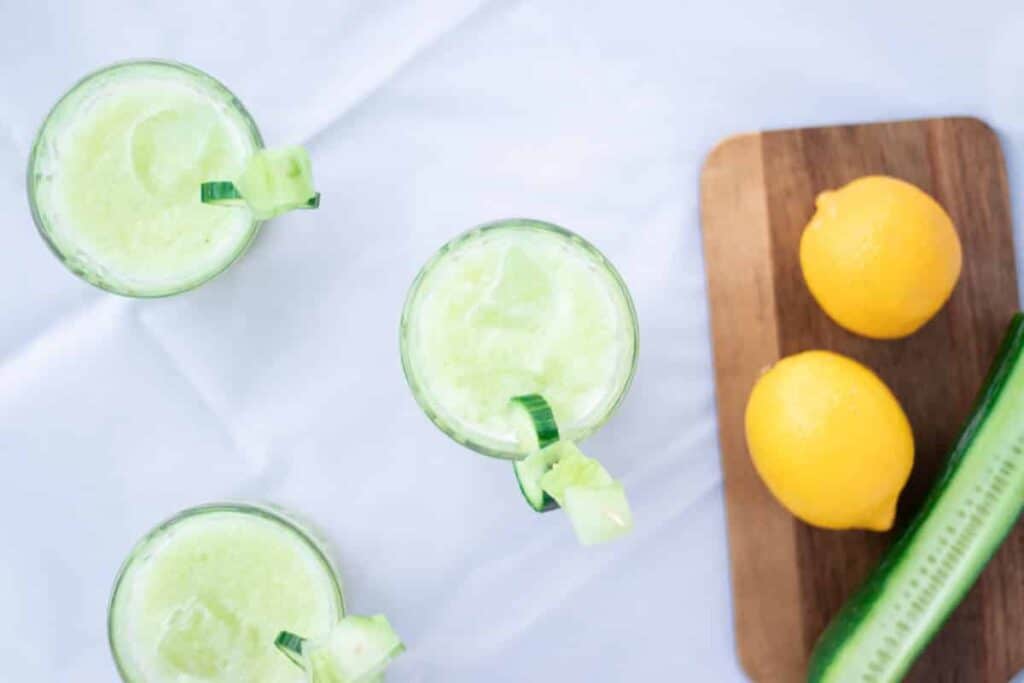 I remember the first time I had a Tom Collins. I was 18, I was in Phuket with my friend Tess, and we suddenly realized we were grown-ups, and hence allowed to have a poolside cocktail.
And far too grown-up to have a glass of lemonade, which was what I really wanted.
So I had the next best thing: a Tom Collins. Might even have been a Vodka Collins, now that I think of it, as I kinda hated gin up until like two months ago. (Thank you Cranberry Champagne Cocktail for changing that!)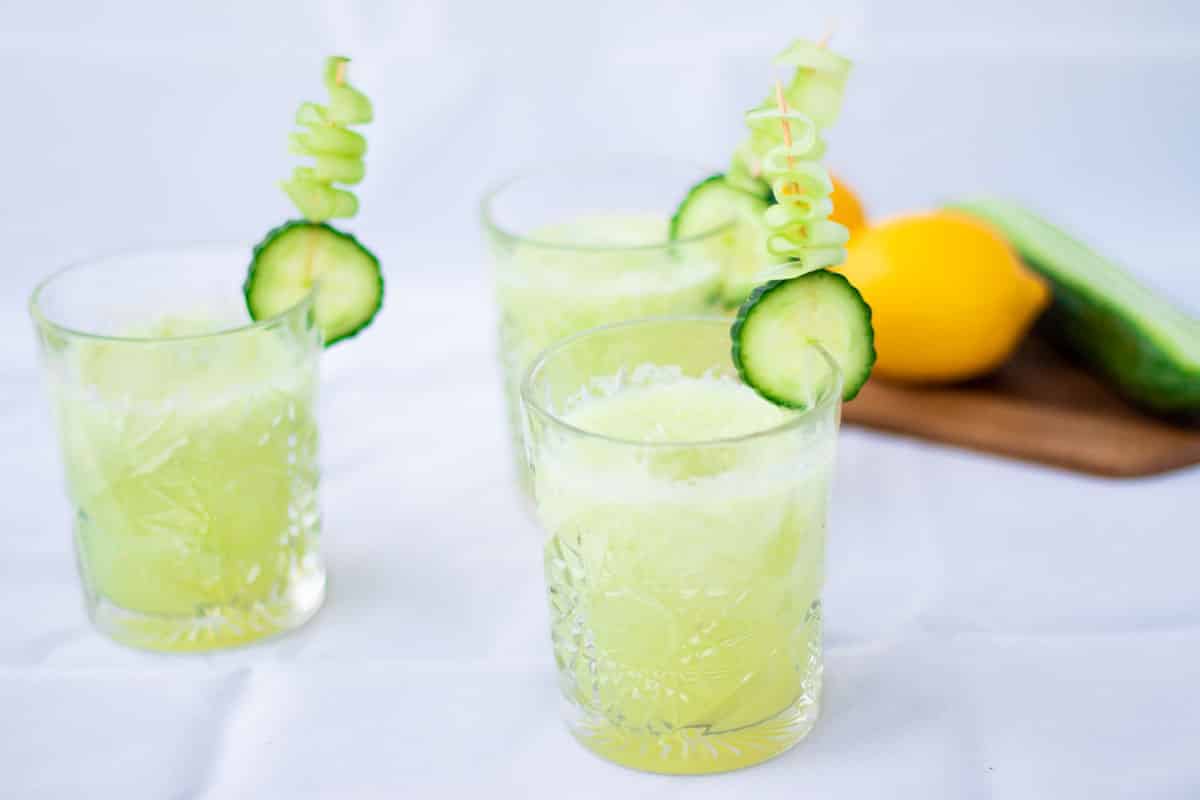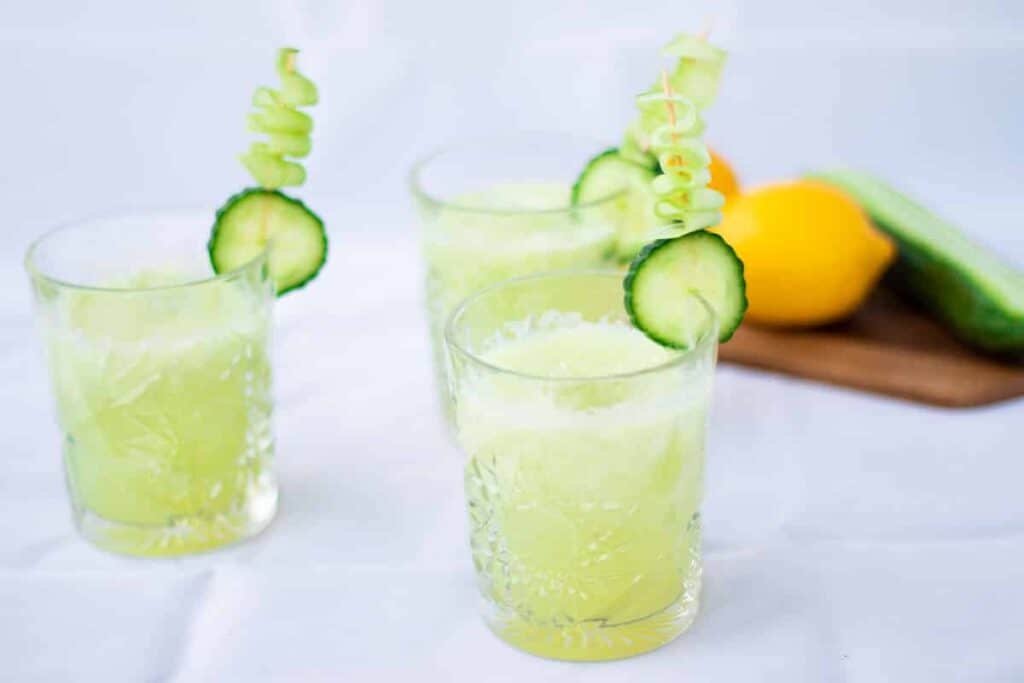 How to make a Virgin Tom Collins
Making a Virgin Tom Collins kinda feels like coming full circle. I started drinking it because I wanted something that tasted like lemonade, but with alcohol, and now I want to get back to that non-alcoholic lemonade again. But, without all the sugar.
And while lemonade is awesome, a cocktail needs something more.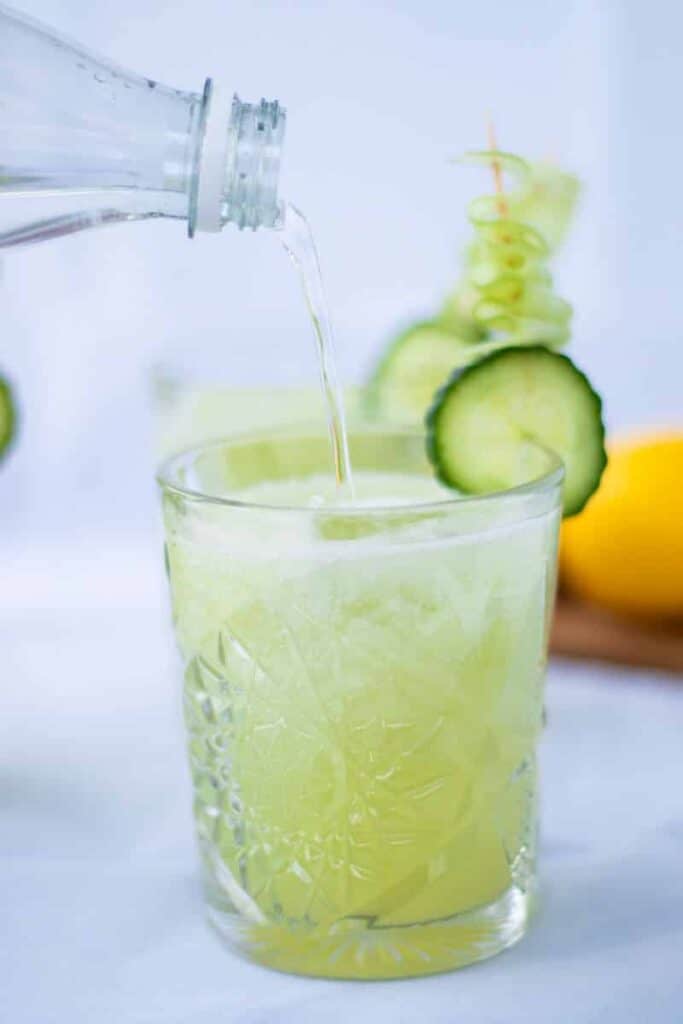 In this Clean Cucumber Collins all the lemon flavor is there, but it's in the company of some intense cucumber flavors. And some soda water, because I've met few cocktails that didn't benefit from a dash or two of soda water (the delicious exception being Champagne cocktails).
Now, you might think you'll need a juicer for this, but rest assured – you don't. I actually recommend you don't use a juicer for the cucumber – unless you really, really want to – but instead just use an immersion blender or food processor to puree it. Just make sure there aren't any pieces of cucumber left in the puree!
Nice to haves for making a Cucumber Collins
Another great thing about using the cucumber puree instead of just the juice. Something (any chemists around?) amazing happens to it when the soda water is added. It bubbles up and creates this beautiful foam, sorta like you get on top of a Whiskey Sour, but without the actual egg white. Now who doesn't love a bit of foam on top of their (non-alcoholic) cocktail?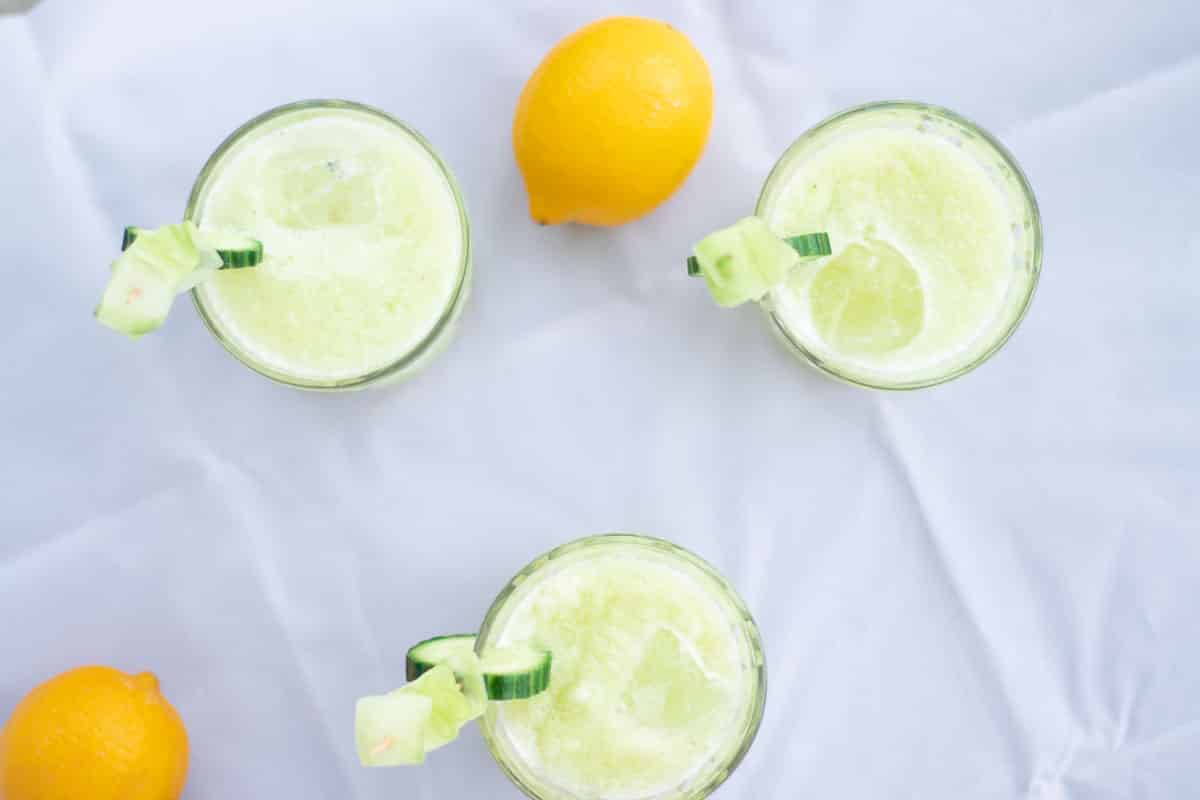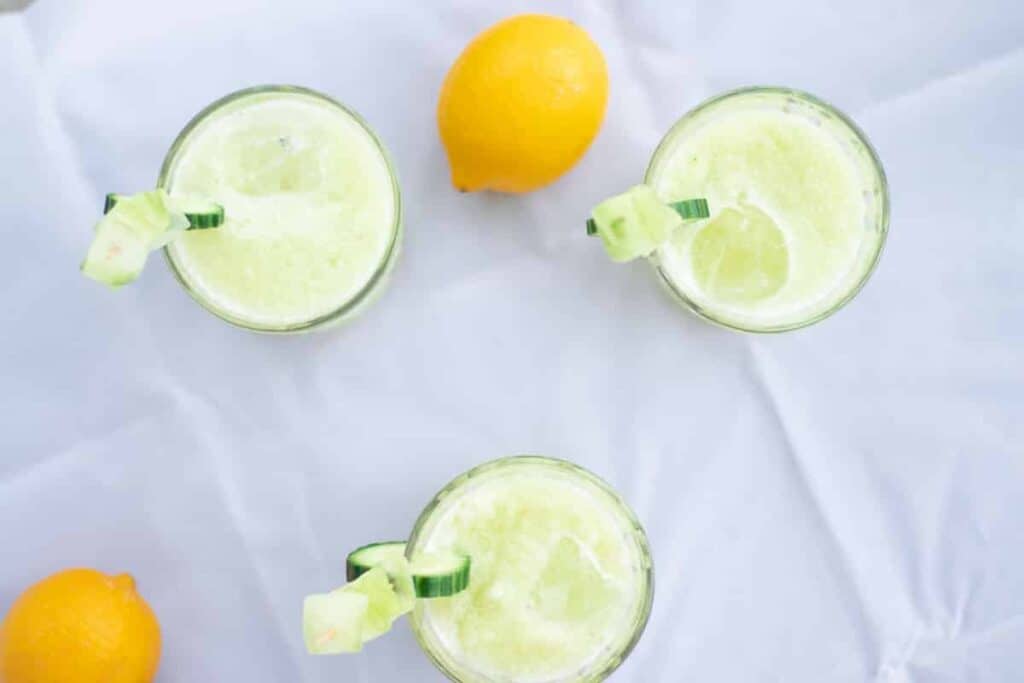 That's it for the second January mocktail. Did you try it? Please leave a comment and/or a rating and let me know what you think! Or just leave one anyway – I love love love hearing from you! And if you do post your creation on Instagram – please tag me @alwaysusebutter and use the hashtag #alwaysusebutter.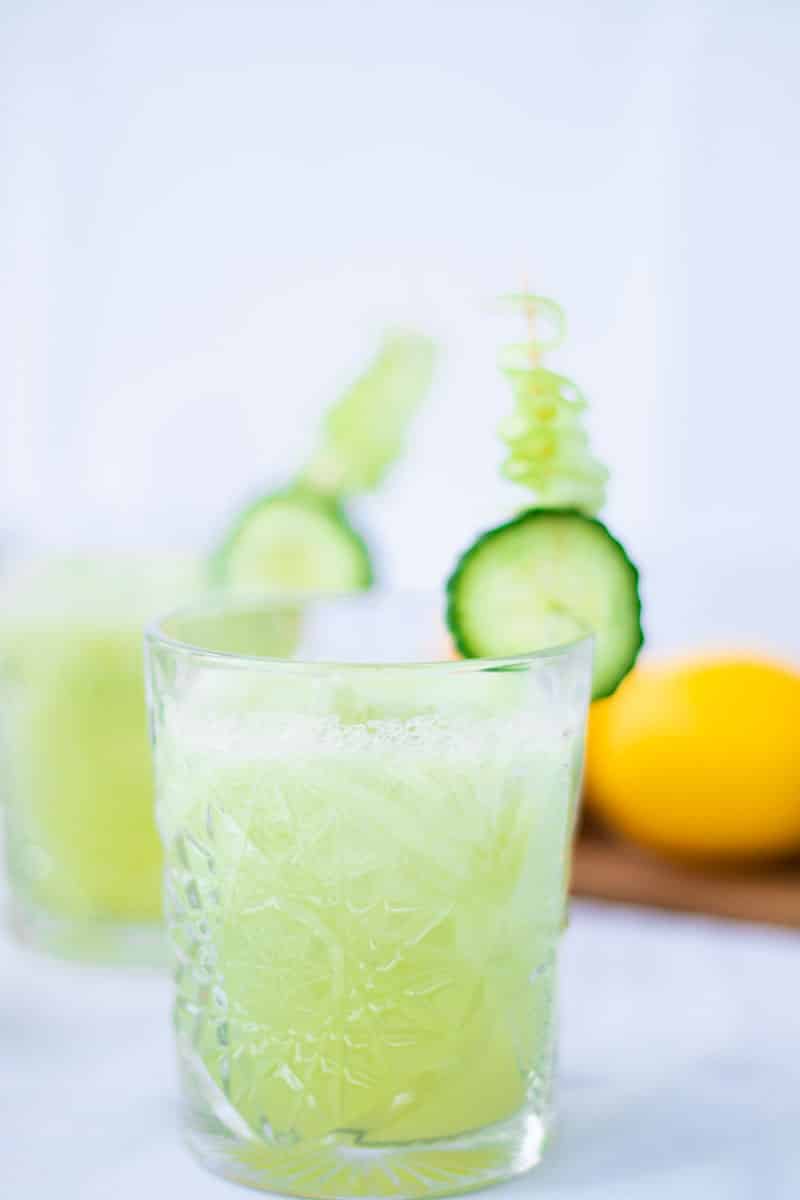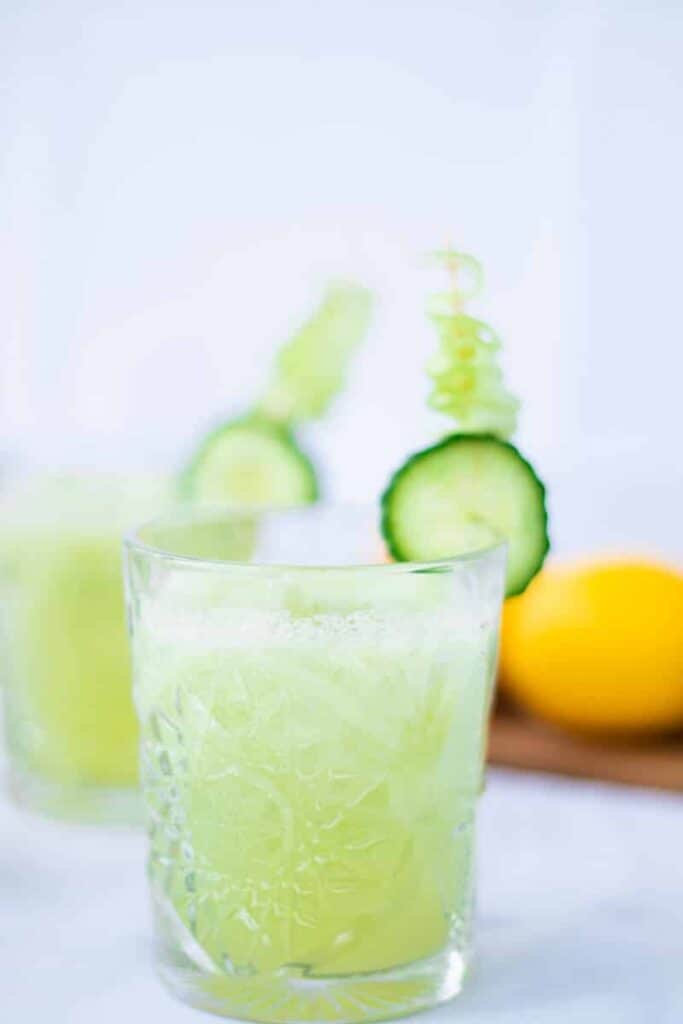 Have an amazing weekend, and I'll be back on Sunday with a deliciously healthy take on tacos!
All the love,
Emmeline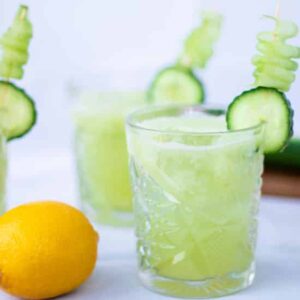 Ingredients
1

medium-sized cucumber

peeled

2

medium-sized lemons

juice of

33

cl

soda water

ice cubes

cucumber and tooth picks

for decorating, can be omitted
Instructions
Puree the peeled cucumber with an immersion blender or food processor. Make sure there are no whole pieces of cucumber left.

Pour cucumber puree and lemon juice into a shaker, close and shake well.

Place ice cubes in glasses and pour over the cucumber-lemon mixture. Top with soda water and decorate as desired. Serve immediately!
Equipment needed for this recipe
Notes
If you don't have a shaker, you can use a large glass jar instead
Ifyou wish to sweeten your cocktail you can do this using a simple syrup, just add it to the cucumber and lemon before shaking.
Nutrition Facts
Clean Cucumber Collins
Amount Per Serving
Calories 32
% Daily Value*
Sodium 26mg1%
Potassium 235mg7%
Carbohydrates 8g3%
Protein 1g2%
Vitamin A 70IU1%
Vitamin C 41.3mg50%
Calcium 38mg4%
Iron 0.6mg3%
* Percent Daily Values are based on a 2000 calorie diet.
Nutritional information is approximate and automatically calculated, and should only be viewed as an indication.