Prepare to have your culinary beliefs shaken as we delve into the world of risotto with a surprising revelation from a professional recipe creator. We uncover the unconventional secret behind achieving the perfect risotto without stirring, debunking the traditional method and offering you a game-changing technique that will elevate your risotto game to new heights.
Everyone Loves The No-Stir Risotto Method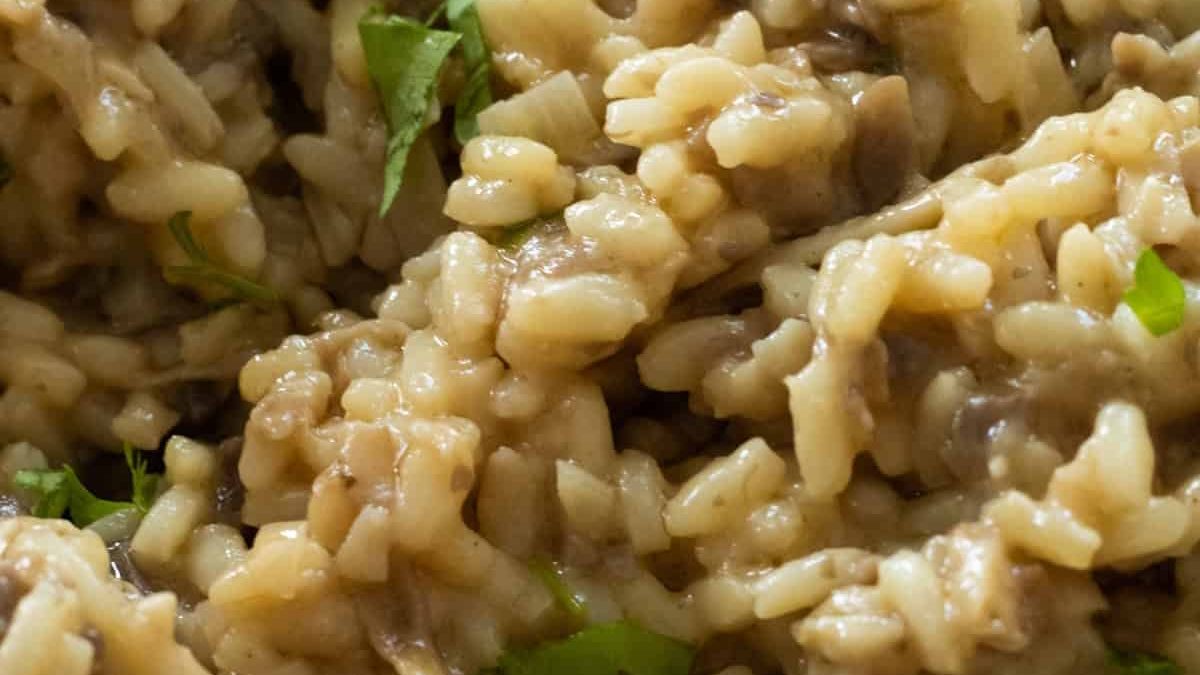 "This truffle mushroom risotto recipe is so amazing!!! I have made risotto before but this recipe is the best of all that I have tried. It was a huge hit and I can definitely recommend. It tastes so yummy and elevated and the perfect dinner to wow some guests" - Anya
Everyone Can Make It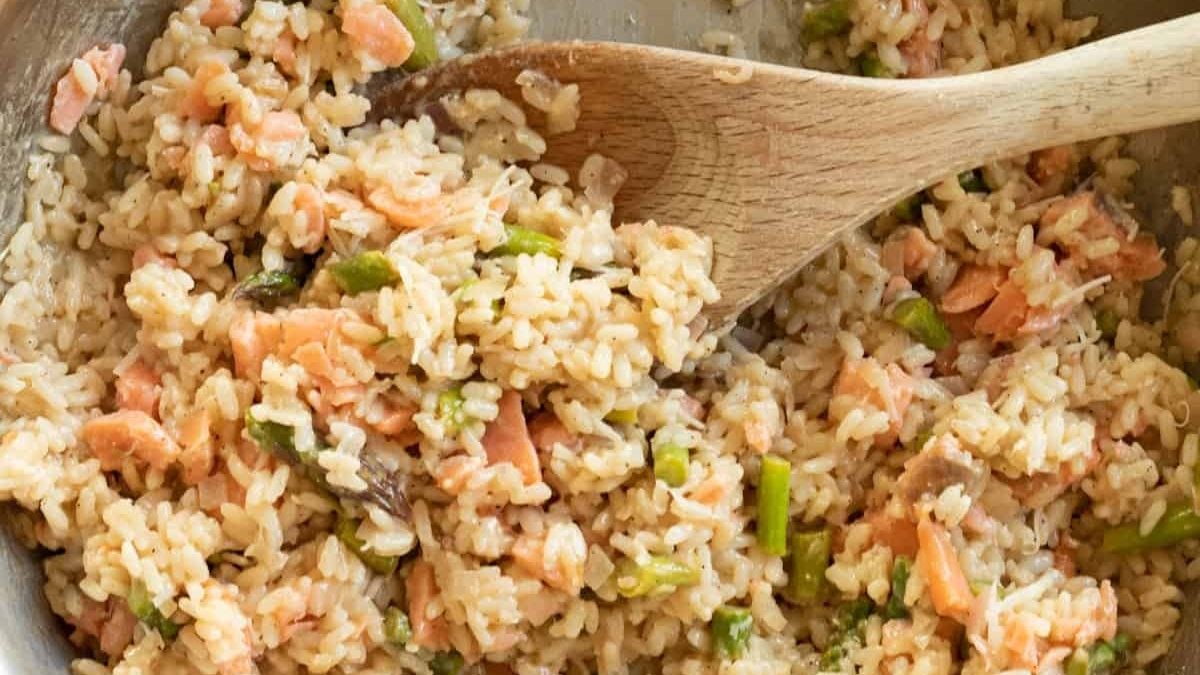 "This is the most delicious and easiest risotto recipe I've tried and I've tried quite a few . Thank you!!! Bookmarked and shared for repeat use" - Kate, commenting on the Smoked Salmon Risotto from always use butter
Make Risotto The Easy Way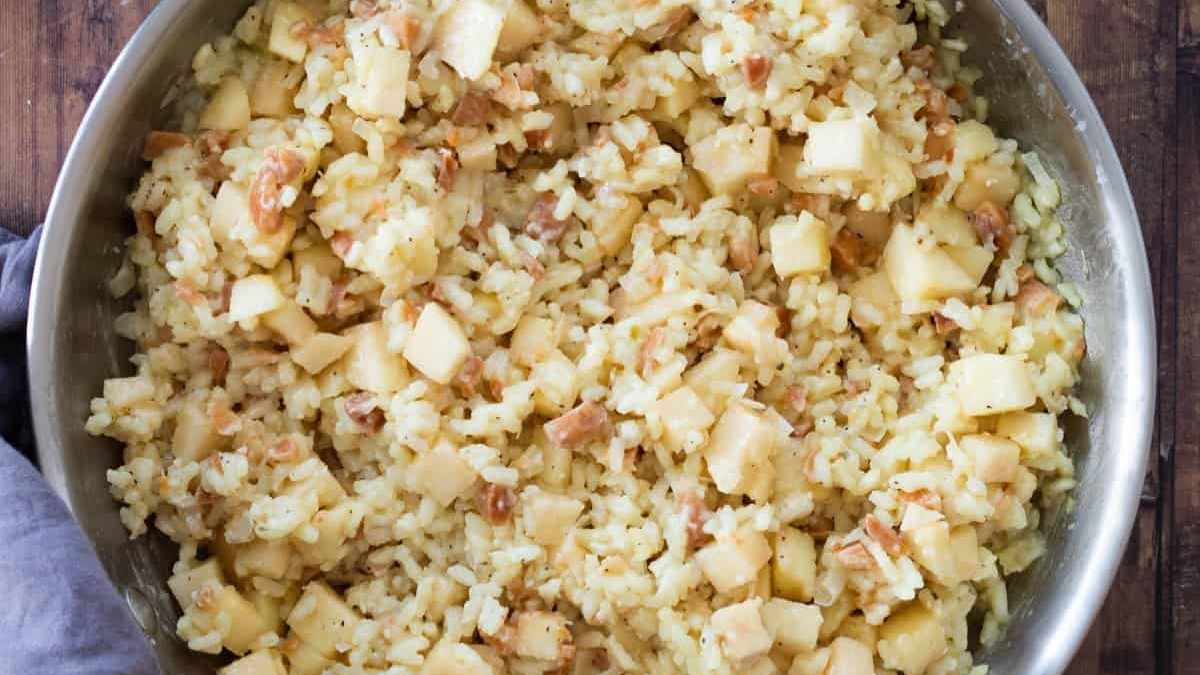 Risotto has a bad reputation for being super difficult and time consuming to make. The reality? It's the easiest fancy dinner dish you can make. It's pretty quick, mostly hands-off, and you just need to keep an eye on it - not stir it all the time! Apple Risotto is one of the easiest - and most fun! - risottos you can make.
How To Make The Easiest Risotto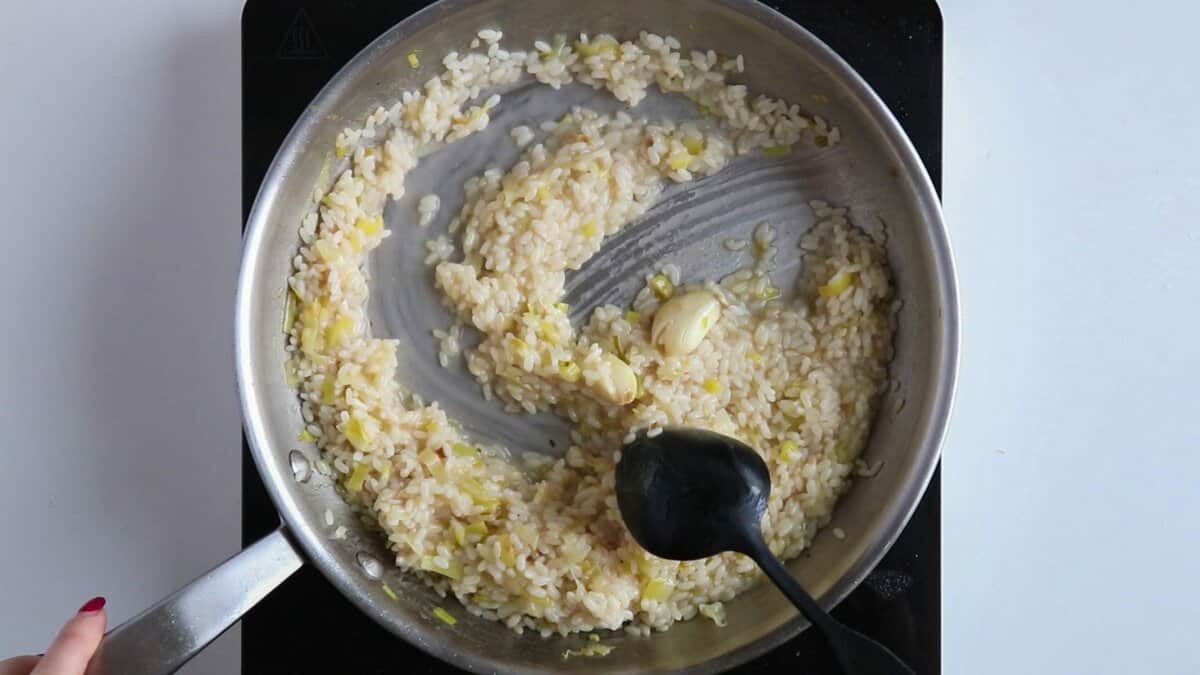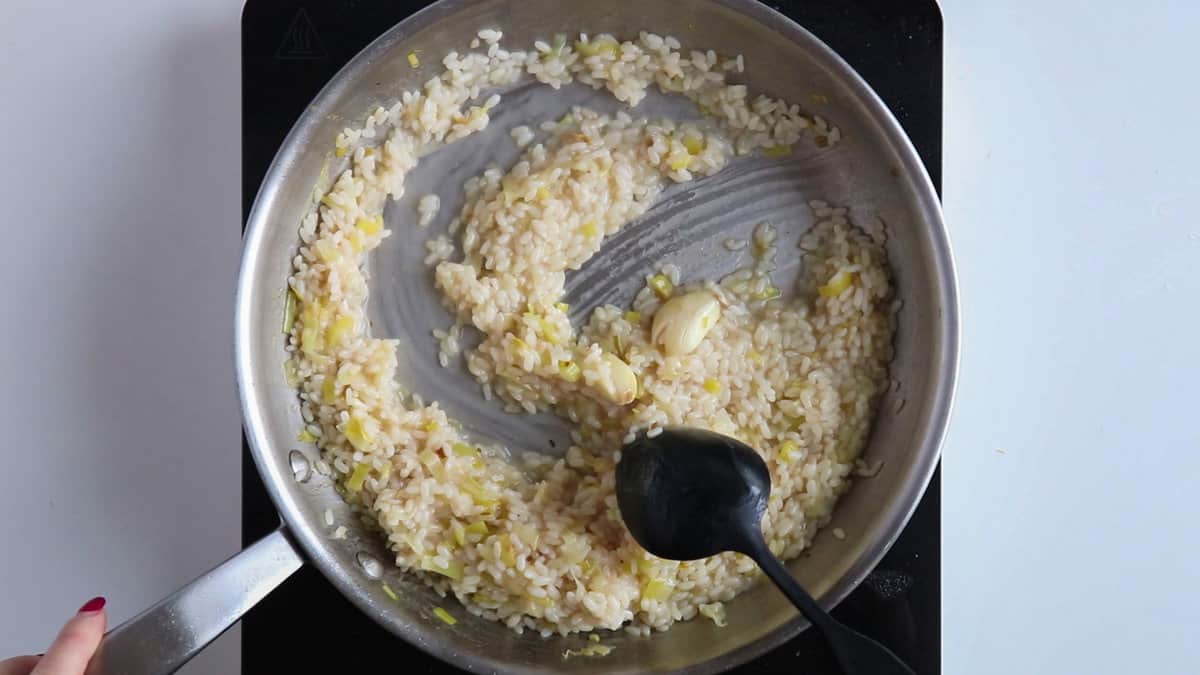 To start making risotto, you always want to sauté your garlic and onion in butter, and then add the rice and allow it to soak up all that butter and flavor. Finally, add the wine and allow it to cook off on higher heat. Sometimes you'll want to add some more ingredients at the beginning as well, like the mushrooms for a Mushroom Truffle Risotto.
Add That Broth!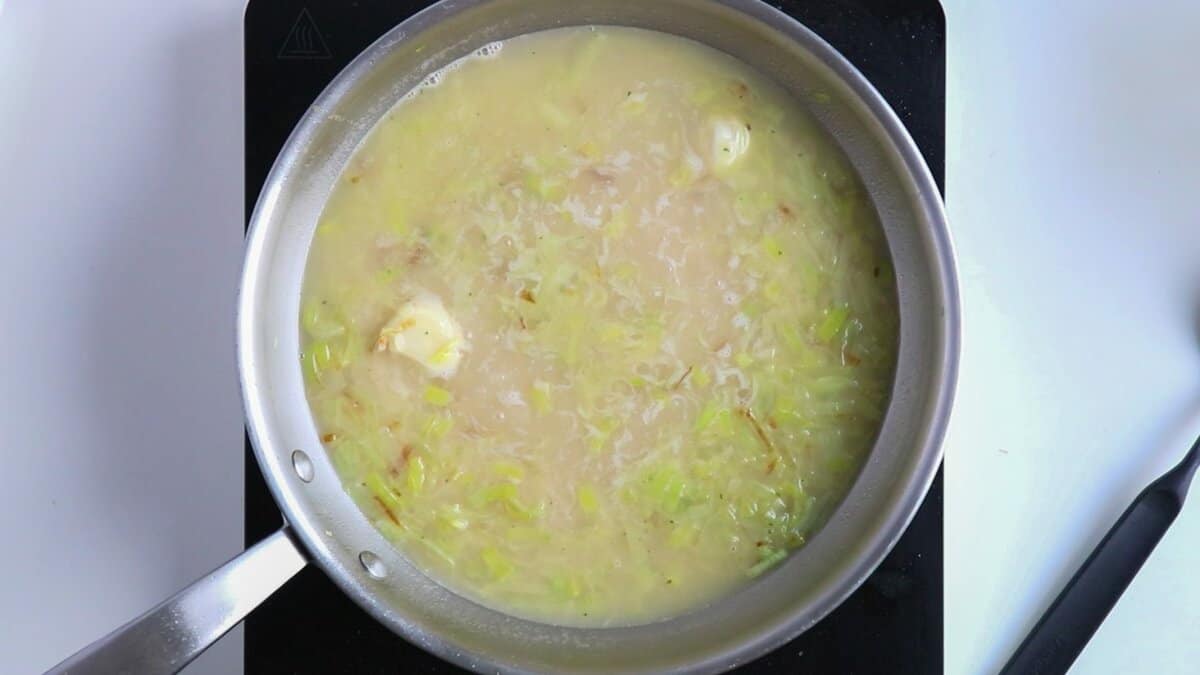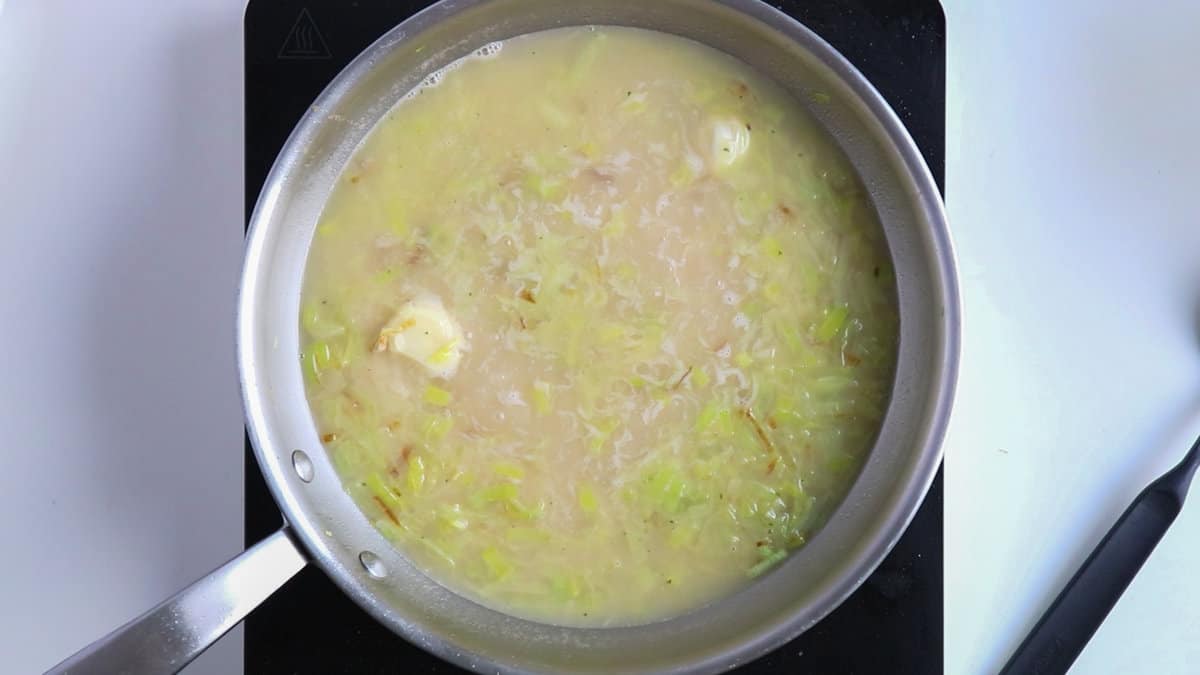 Go ahead, add all of that broth! No need to add it in slowly. Just add it, mix once, then leave the risotto to simmer for 16-18 minutes. Check out a video of how to make no-stir risotto from always use butter.
It's Done Before You Know It!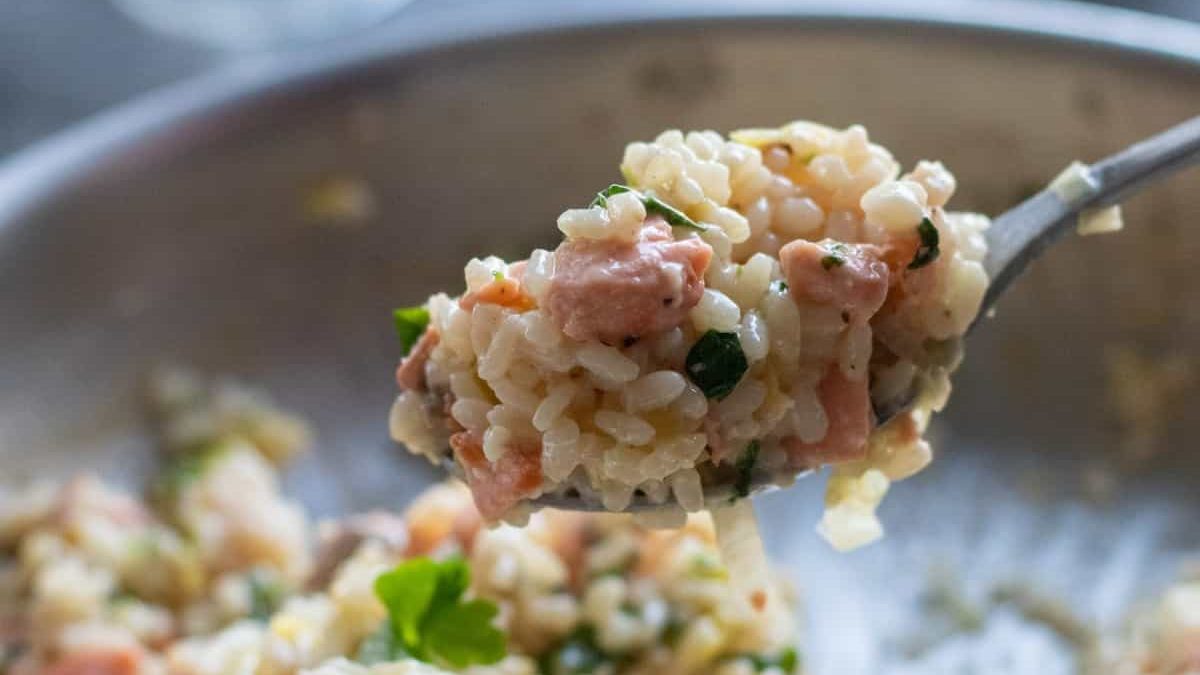 And I mean this literally. When you test the risotto and think "eh, it's ALMOST done - give it a few more minutes". NOPE! It's done. Remove it from the heat. Don't give it another minute, or it WILL overcook. You want the rice grains to still have a slight solid core; the equivalent of al dente pasta. And remember - the risotto is hot, so it will still cook a little bit more. This Salmon Risotto is a great place to start your risotto journey.
Why You Don't Want To Stir Your Risotto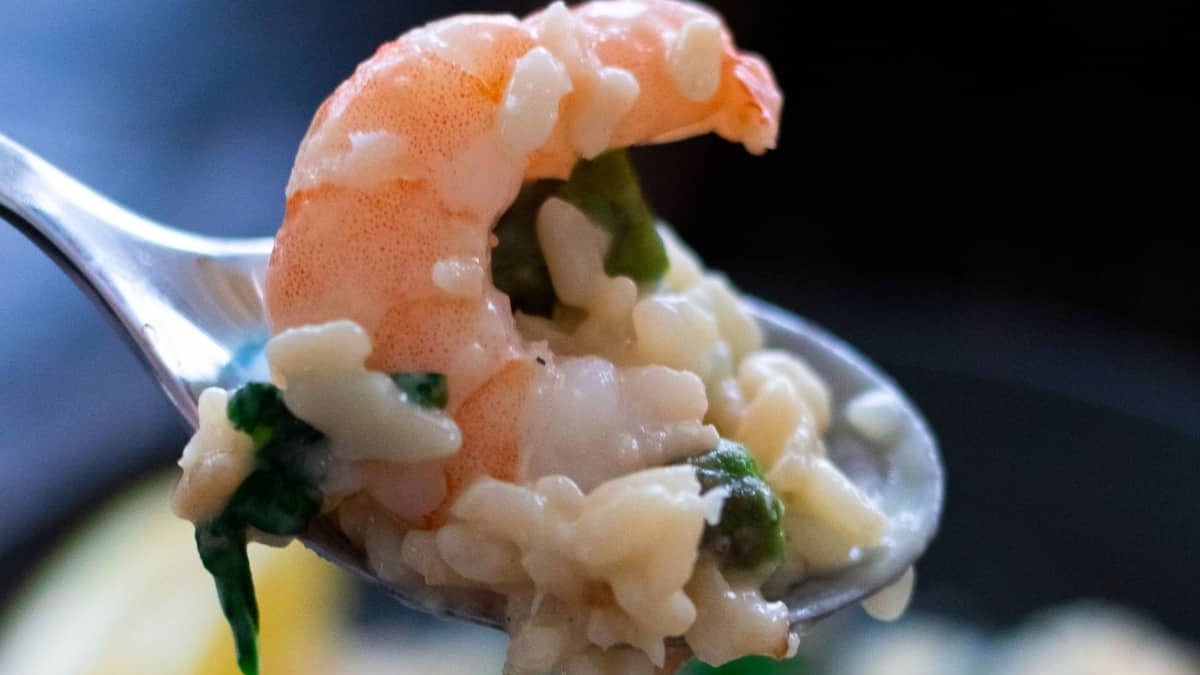 The reason you don't want to stir your risotto is that it cools the risotto down and releases too much starch, which can make it come out gluey instead of creamy. Every time you stir it you also risk breaking the rice grains, which makes the risotto mushy instead. You do want some of the starch to release, but that will happen anyway when you stir in your other ingredients after cooking. Add to that the extra work involved in adding the broth slowly and stirring all the time, and it's a no-brainer. Just don't stir it! Check out more tips and tricks for cooking risotto from always use butter.
Mushroom Truffle Risotto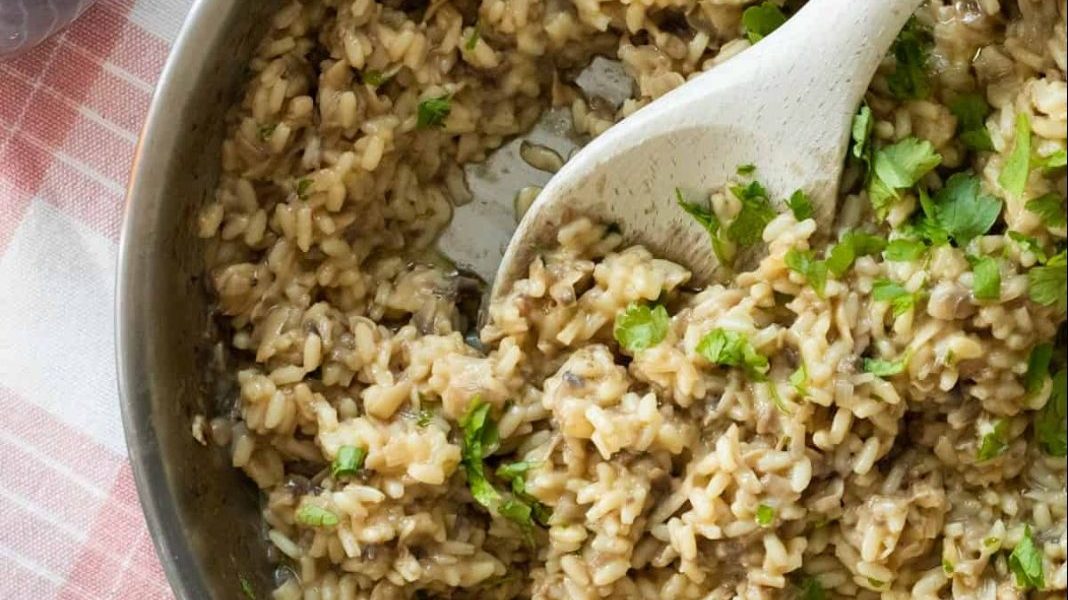 This Mushroom Truffle Risotto is done in under 40 minutes and loaded with mushrooms, white truffle oil and white wine. It's a great date night dish that's sure to impress - just don't tell your date how easy it was to make!
Salmon Risotto with Leeks & Lemon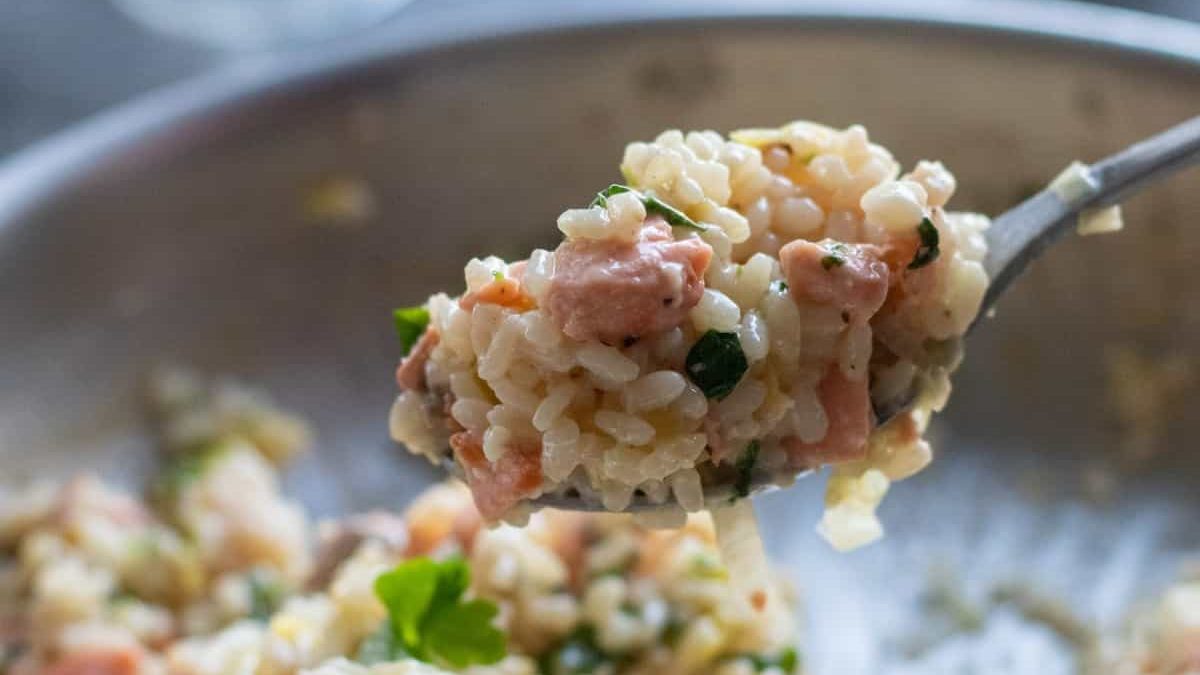 Another 40 minutes dish, this Salmon Risotto is seasoned with lemon, leeks and parsley. Loaded with flavor and an easy dish that seems fancy. A delicious date night dinner, and quick & easy enough for a weeknight!
Apple Risotto with Marcona Almonds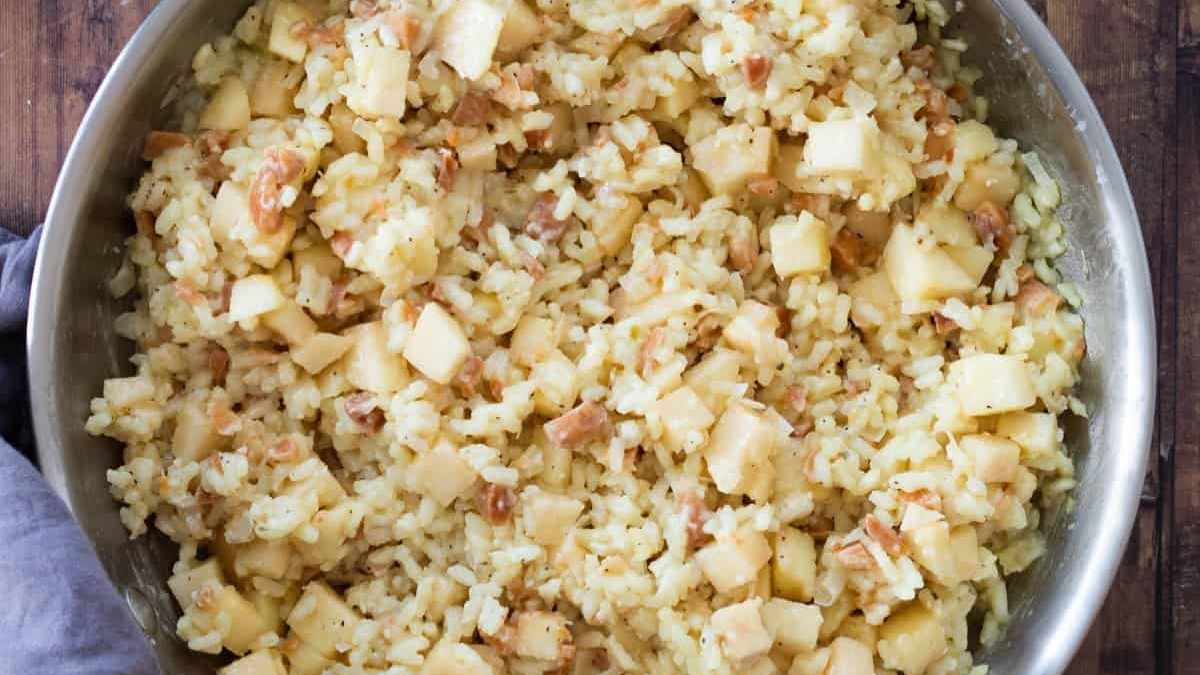 Try something new with a delicious Apple Risotto. It's sweet and savory, loaded with apple flavors in 35 minutes. A delicious side dish or meal on its own, topped with crunchy Marcona almonds.
Shrimp Asparagus Risotto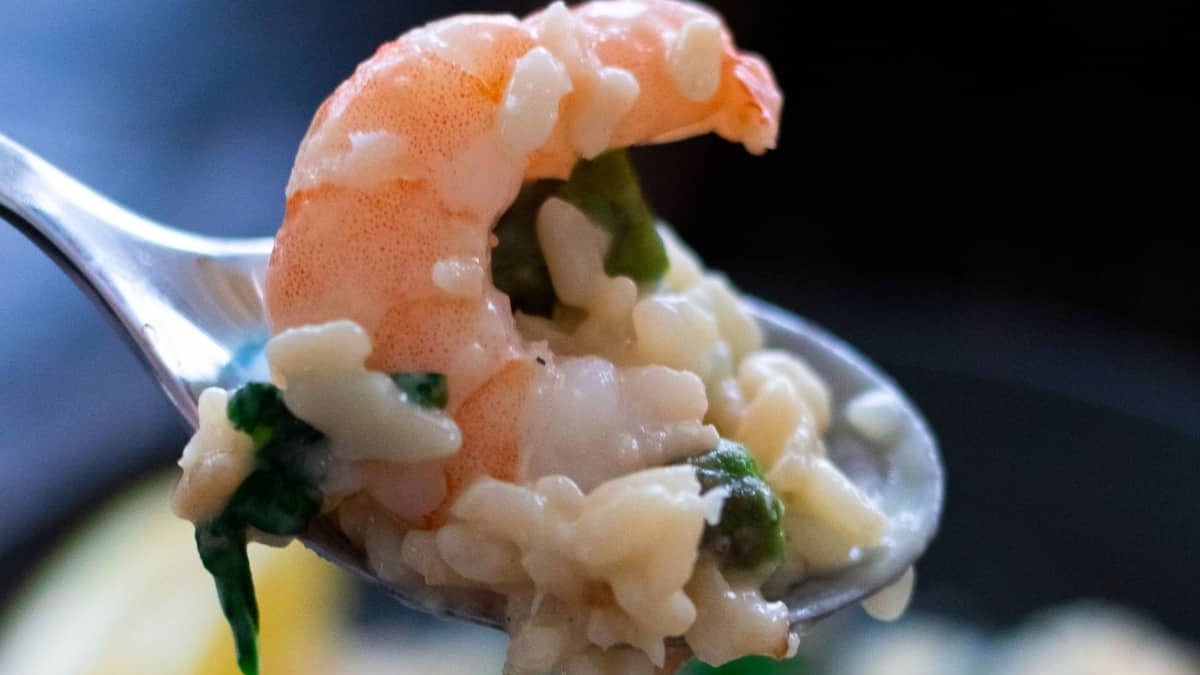 This creamy Shrimp and Asparagus Risotto is loaded with amazing flavor from lemon, basil and parmesan. A quick & easy dinner all done in 40 minutes - and fancy enough for any date night!
Smoked Salmon Risotto with Asparagus & Lemon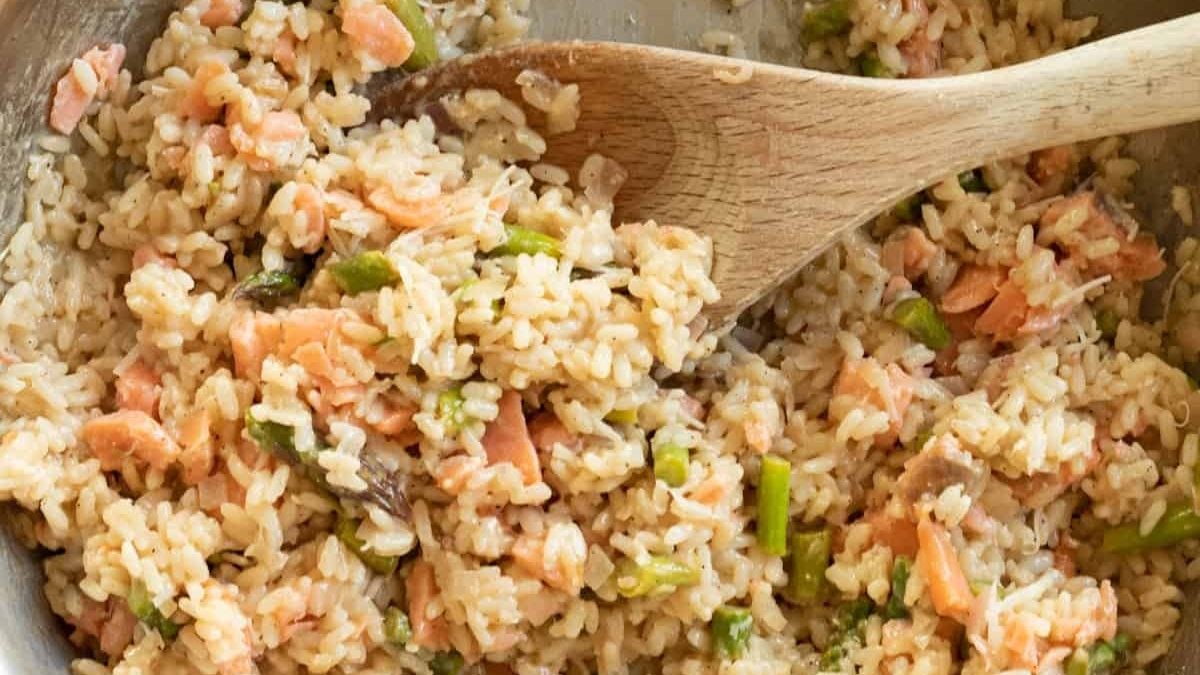 The quickest one on the list, this super easy Smoked Salmon Risotto is done in just 30 minutes! Loaded with amazing lemon, asparagus and cold smoked salmon flavor and sure to quickly become your go-to dinner party dish.
Afraid to Cook Duck? This Recipe Will Change Your Mind Forever!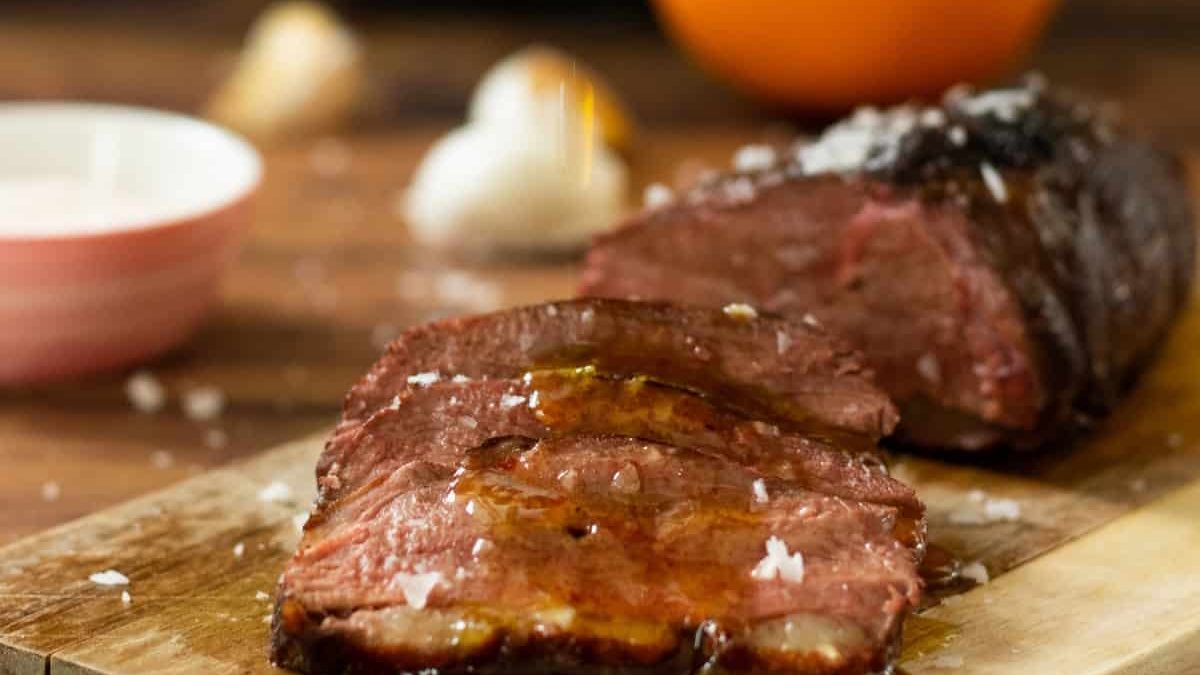 Cooking duck can be intimidating for many home cooks, but with this easy and flavorful Duck with Orange Sauce recipe, you'll be able to prepare a delicious and impressive meal in no time. This recipe will show you how to perfectly cook tender duck breast and create a deliciously tangy orange sauce that will have your taste buds singing. And if you don't believe me - just click on for some reviews from readers who have succeeded with this deliciously simple recipe. Read the article from always use butter.
50 Dump-And-Bake Recipes That Almost Cook Themselves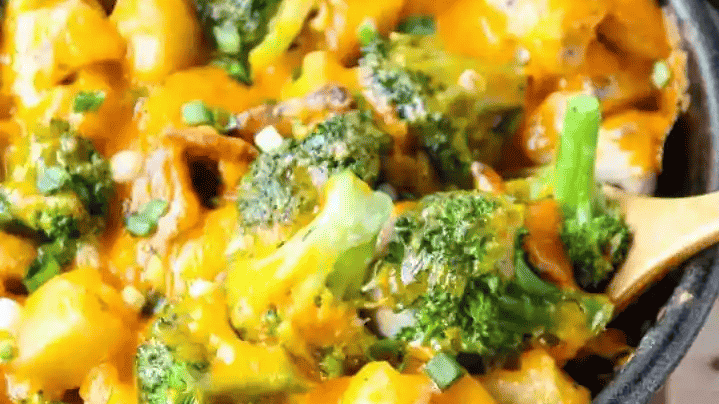 Are you tired of spending hours in the kitchen cooking and cleaning up? Look no further than these 24 dump-and-bake recipes that make cooking a breeze! With minimal effort and delicious results, you'll wonder why you haven't tried these recipes sooner! Seafood Pasta Bake Creamy, cheesy, seafood pasta all in a simple dump-and-bake package. Get the full list from always use butter
Dump, Bake, and Devour: These 13 Dump-And-Bake Pasta Dishes Will Change Your Dinner Game Forever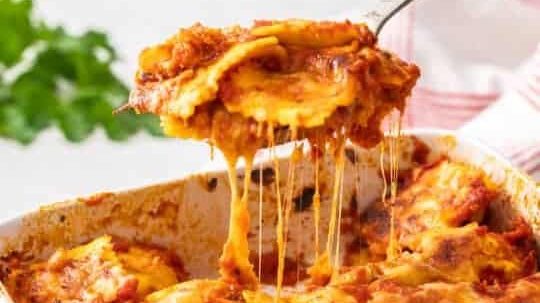 Tired of spending hours in the kitchen preparing complicated pasta dishes? Say goodbye to tedious cooking techniques and welcome the convenience of dump-and-bake pasta recipes that will revolutionize your dinner routine. In this post, we've gathered 13 mouthwatering dump-and-bake pasta dishes that require minimal effort but deliver maximum flavor. Get the full list from always use butter
Tired of Cooking? Try One Of These 18 Easy Recipes Tonight!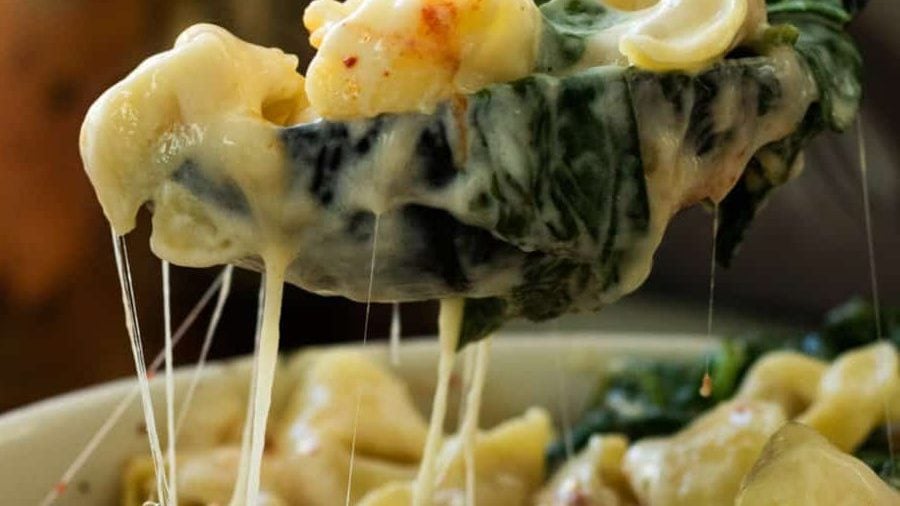 If you're feeling burnt out from cooking the same old meals, night after night, these 18 easy recipes are perfect for a quick and effortless dinner tonight. From pasta dishes to salads and steaks, these recipes are simple to make and packed with flavor, making them a great option for any busy weeknight. All with no - or very little - chopping and prep required. Get the full list from always use butter
24 Dump-and-Bake Chicken Dishes That Will Simplify Your Life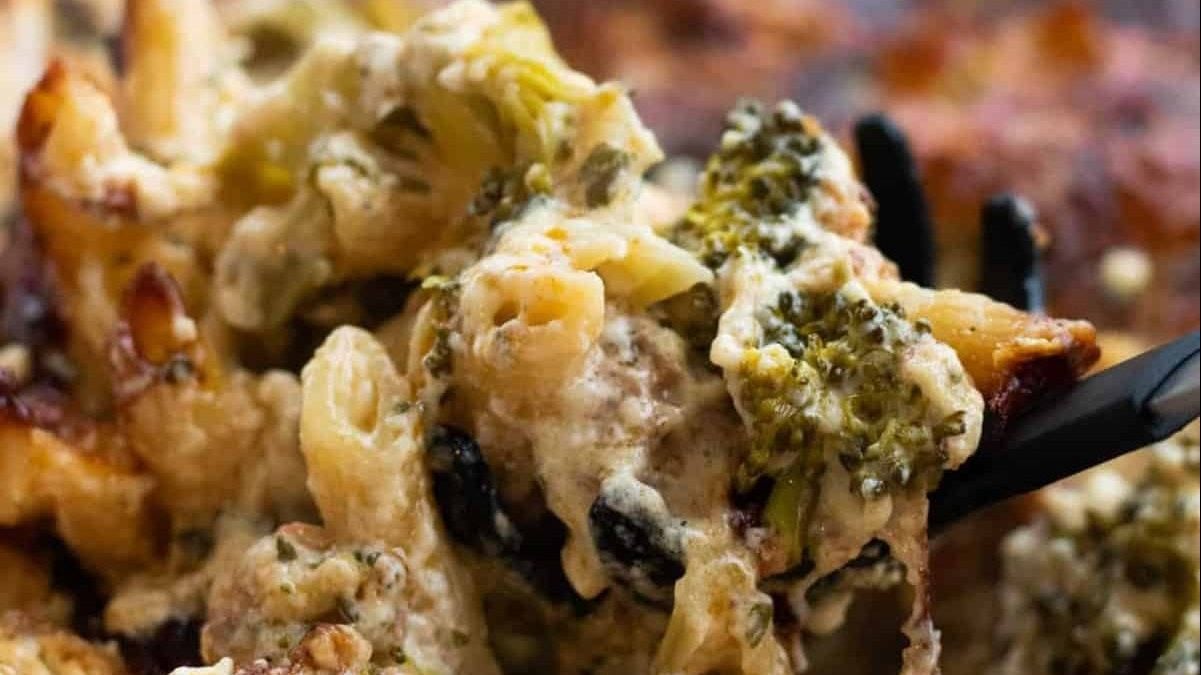 Say goodbye to complicated recipes and hello to simplicity with these 24 dump-and-bake chicken dishes. Whether you're a busy parent or simply looking for hassle-free meals, these recipes will save you time and effort while still delivering delicious flavors. Prepare to simplify your life and enjoy mouthwatering chicken dinners with ease. Get the full list from always use butter
41 Tasty New Recipe To Try For Dinner Tonight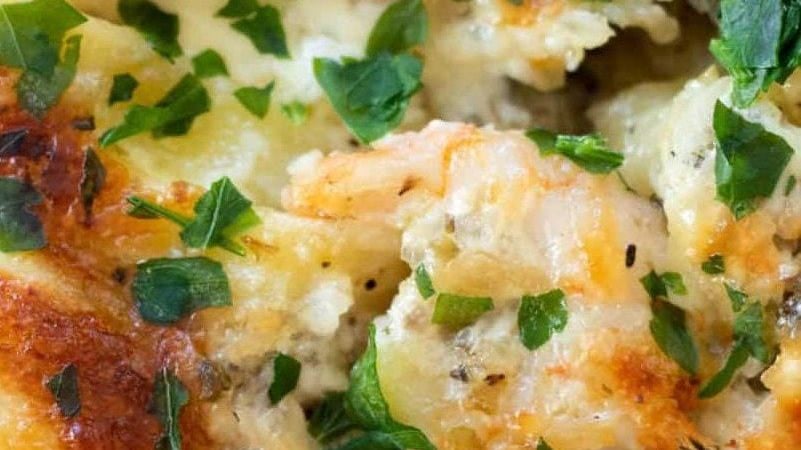 Looking to add some excitement to your dinner routine? Look no further! In this post, we have gathered 41 delicious new recipes that are perfect for a quick, tasty, dinner tonight. From pastas to quesadillas, get ready to explore a world of culinary delights and discover your new favorite dish! Get the full list from always use butter