This post may contain affiliate links, which are always marked with *. Please read my disclosure for more information.
This Kentucky Mule is the best bourbon whiskey version of the classic Moscow Mule cocktail. With lime, ginger & a good helping of bourbon it's an easy, delicious cocktail that's easy to make for a crowd. What makes this version special then? An extra dash of ginger, for that extra kick.
Looking for something with ginger, but without the alcohol? Try this lemon ginger mocktail. Or check out the full cocktail list and the mocktail library.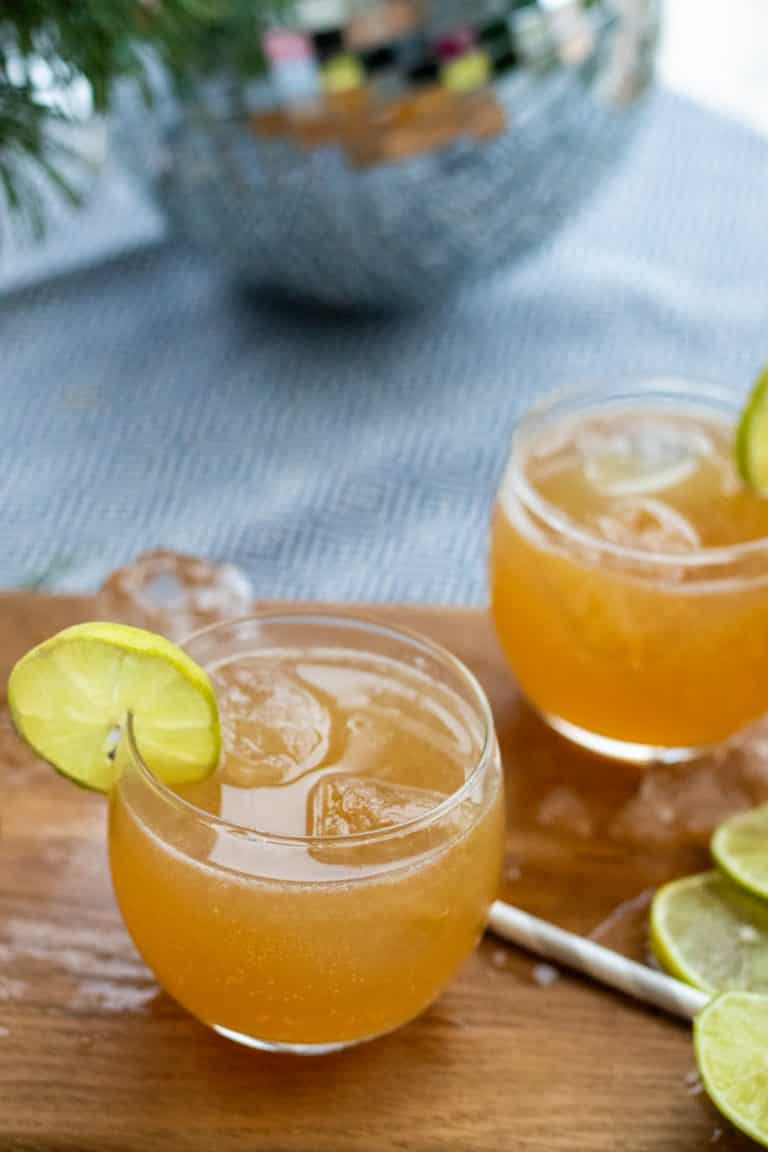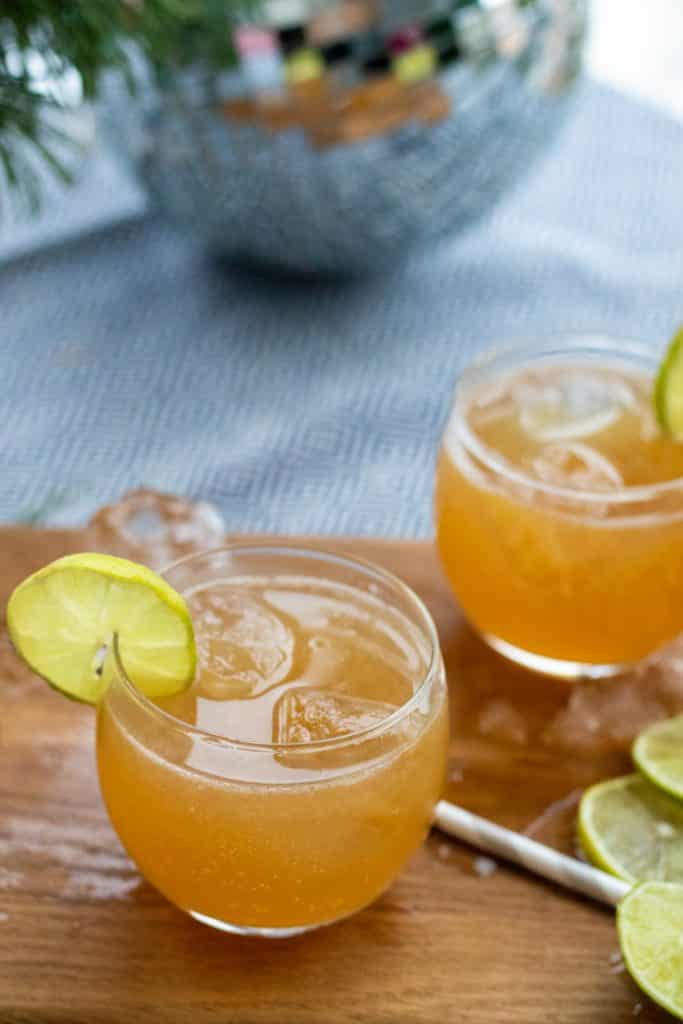 I don't drink a lot of cocktails - I'm too much of a wine girl for that. But when I do - you know it's either be an Aperol Spritz, or it's for sure gonna have bourbon.
Bourbon just makes everything more fun. Be it in a Jack & Coke, a summery Lynchburg Lemonade or here, in a spicy yet refreshing Kentucky Mule. If there's alcohol, I want it to taste like it - and bourbon definitely handles that.
What is a Kentucky Mule?
A Kentucky Mule is a variation on the classic Moscow Mule cocktail that consists of vodka, lime juice & ginger beer. In a Kentucky Mule the vodka is switched for a bourbon like Jack Daniels or Jim Beam, but it's totally delicious with other types of whiskey as well (just don't tell Kentucky).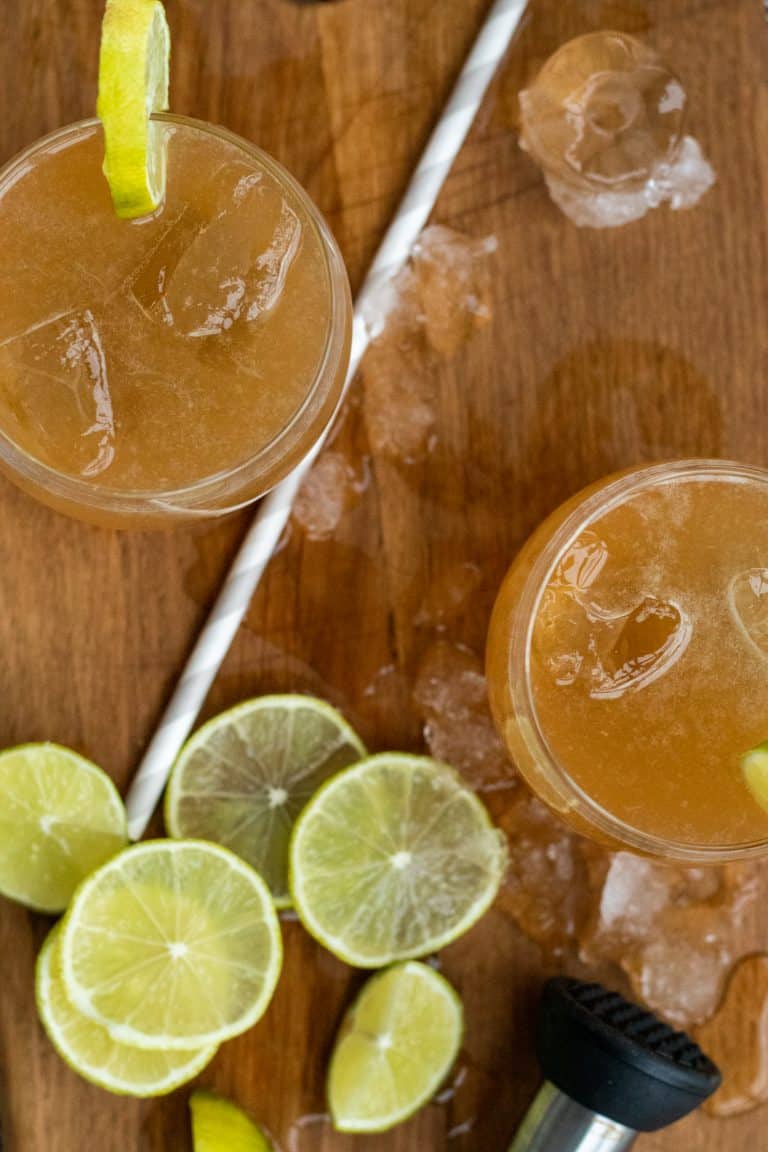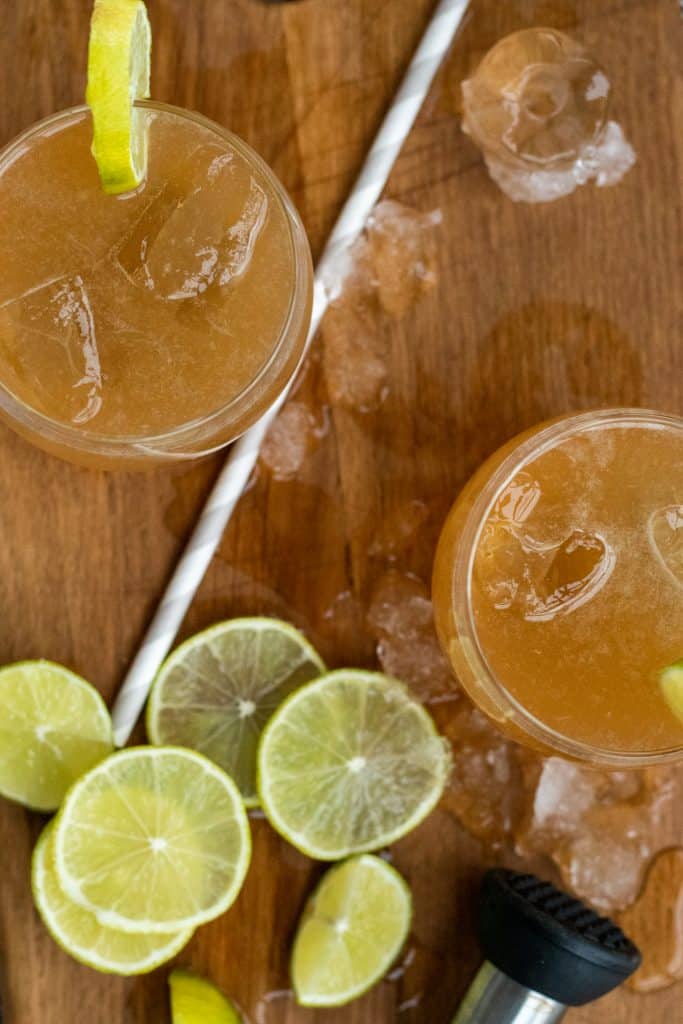 How to make this cocktail
A Kentucky Mule is such a simple cocktail to make, so you should definitely have it in your repertoire.
All you need is Kentucky bourbon, ginger beer and fresh lime juice. And, for my version - some type of ginger shot (concentrated ginger juice). A lime wedge can also come in handy for decoration, and some ice cubes are always nice.
Now the classic way is to serve this in a copper mug, but I think it's even nicer served in a regular glass. Also, I don't own any copper mugs and to be honest they're not the easiest to find.
Now to make this cocktail, just pour your bourbon, lime juice and ginger shot in a glass and mix. Then add in the ice cubes and pour over ginger beer. Decorate with a lime wedge, and serve!
Making it for a crowd? Mix bourbon, lime juice and ginger shot in a pitcher and for serving pour this in glasses, add ice cubes and top with ginger beer.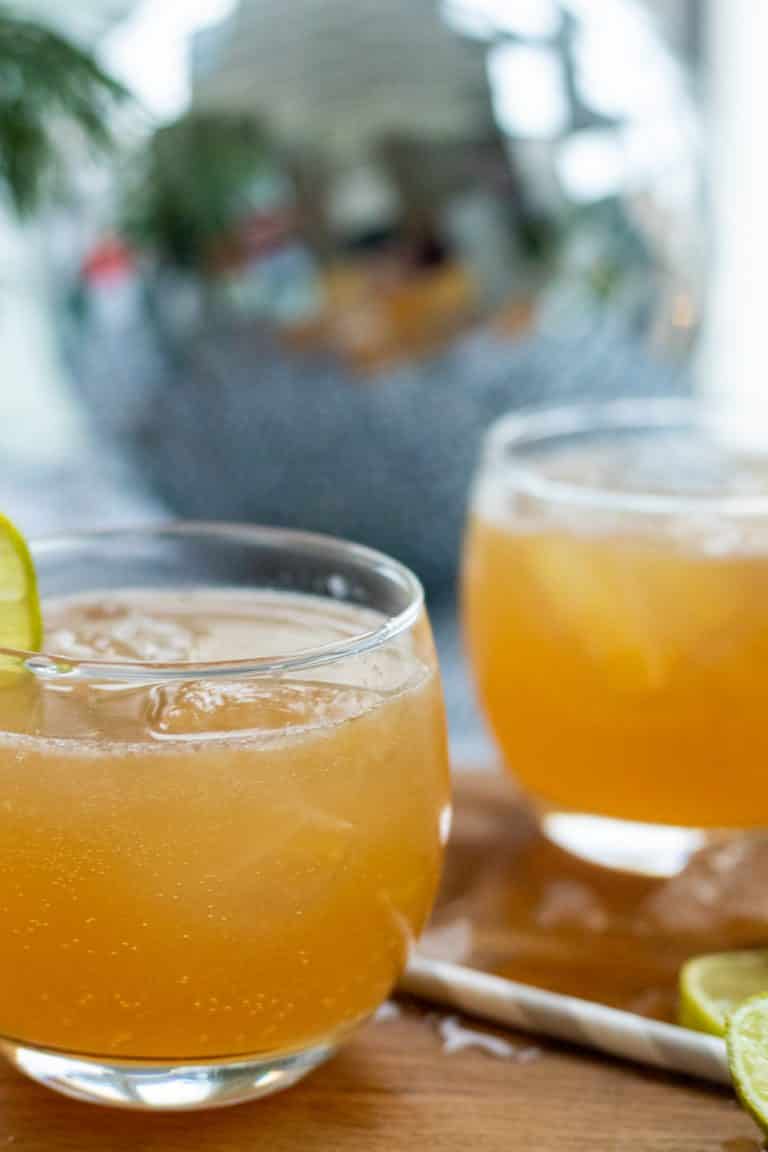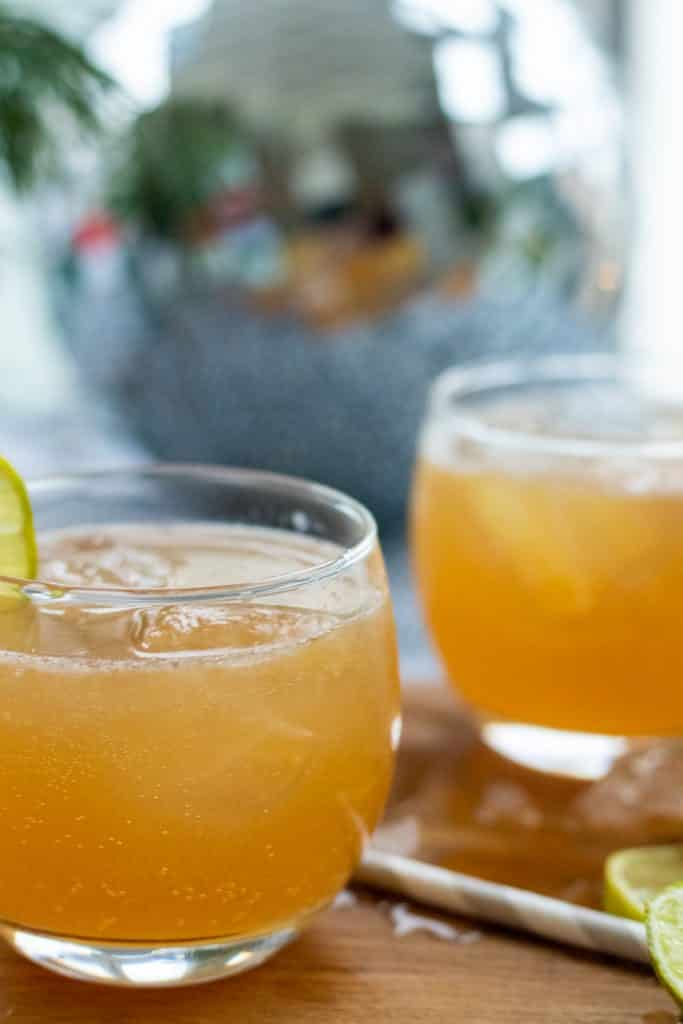 Variations of this recipe
This recipe is easy to vary with whatever liqueur you have at home. Just replace the bourbon with any of the following:
Vodka for a classic Moscow Mule
Tequila for a Mexican Mule
Irish whisky for an Irish Mule
Cachaca for a Brazilian Mule
Sangsom (Thai "whiskey", really a rum) for a Thai Mule
Brännvin (strong Swedish liqueuer) for a Swedish Mule
Or try something else that's lurking in the back of your liqueur cabinet! Find a new version you love? Let me know in the comments below and I'll include it in the list!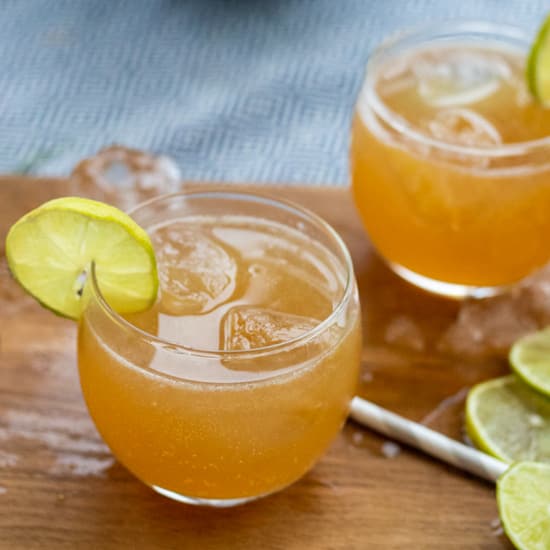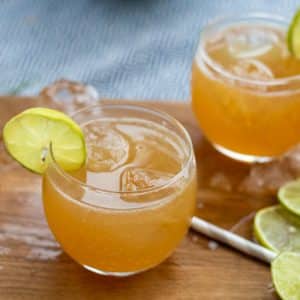 Ingredients
5

cl

bourbon

3

cl

ginger shot

½

lime

juiced

10

cl

ginger beer

ice cubes

optional
Instructions
Pour bourbon, ginger shot and lime juice into a glass and mix. Add in a few ice cubes if desired and top with ginger beer. Serve immediately!
Nutritional information is approximate and automatically calculated, and should only be viewed as an indication.
I hope you enjoyed this spiced-up version of a Kentucky Mule! I'd love to hear what you think - just drop a comment and/or a rating below!
Emmeline