This post may contain affiliate links, which are always marked with *. Please read my disclosure for more information.
This Quick Chicken Stew with Lemon & Rosemary comes together in less than half an hour but tastes like it's cooked for hours, full of warm and comforting rosemary, lemon and garlic flavors. It's perfect for cosying up with on a cold fall or winter day, and thanks to the use of pre-cooked chicken it's quick enough to make on a weekday.
Want more chicken stew? Check out this Instant Pot Chicken Stew loaded with veggies.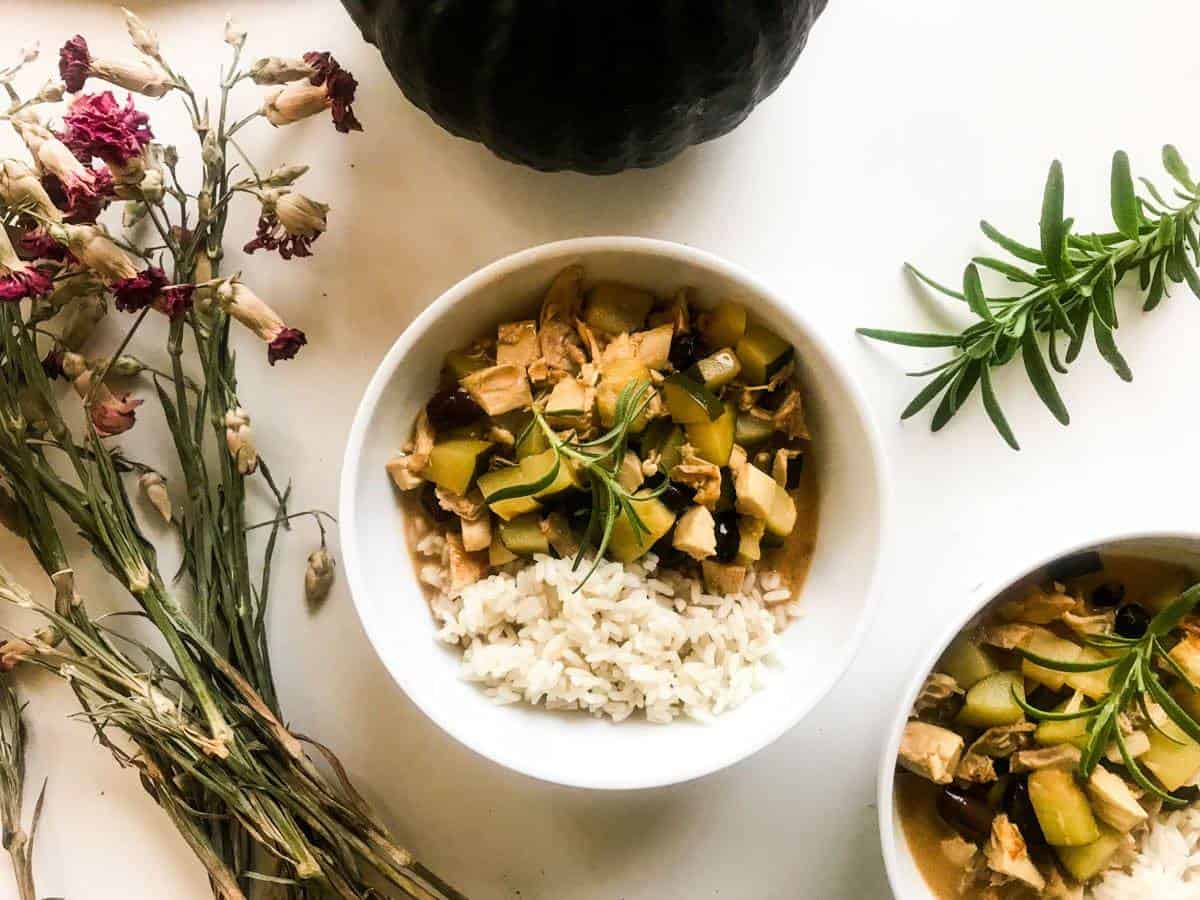 This quick Chicken Stew has been one of my go-to's for years. Mainly due to flavor, but being easy and quick to make sure hasn't hurt its standing. It's actually not my recipe from the beginning. The first time I had it I was a bit shocked, to say the least, as it was served to me by my BFF who just a few years earlier had no idea how to cook pre-made meatballs. (You know, the ones where the only step that hasn't been done for you is actually heating them up?) Then she met a new guy who in turn had a mom who's a terrific cook (her duck liver paté is to die for and that just reminded me I have to get hold of that recipe in time for Christmas) and somehow she learned how to cook. No one was more surprised (or happy!) than me.
Anyway, this quick Chicken Stew was probably the first thing she ever cooked for me (unless Tequila Rose counts). And, apparently, it made an impression. I mean, 10 years have passed and that "new guy" she met is now the father of her two children, and I'm still making that quick chicken stew regularly.
I'm not really sure how much resemblance this recipe has to the first version of the quick chicken stew - it might be anywhere from like 50 to 100%. But I think it's pretty much true to its roots. Either way, it's still as delicious as the first time I had it.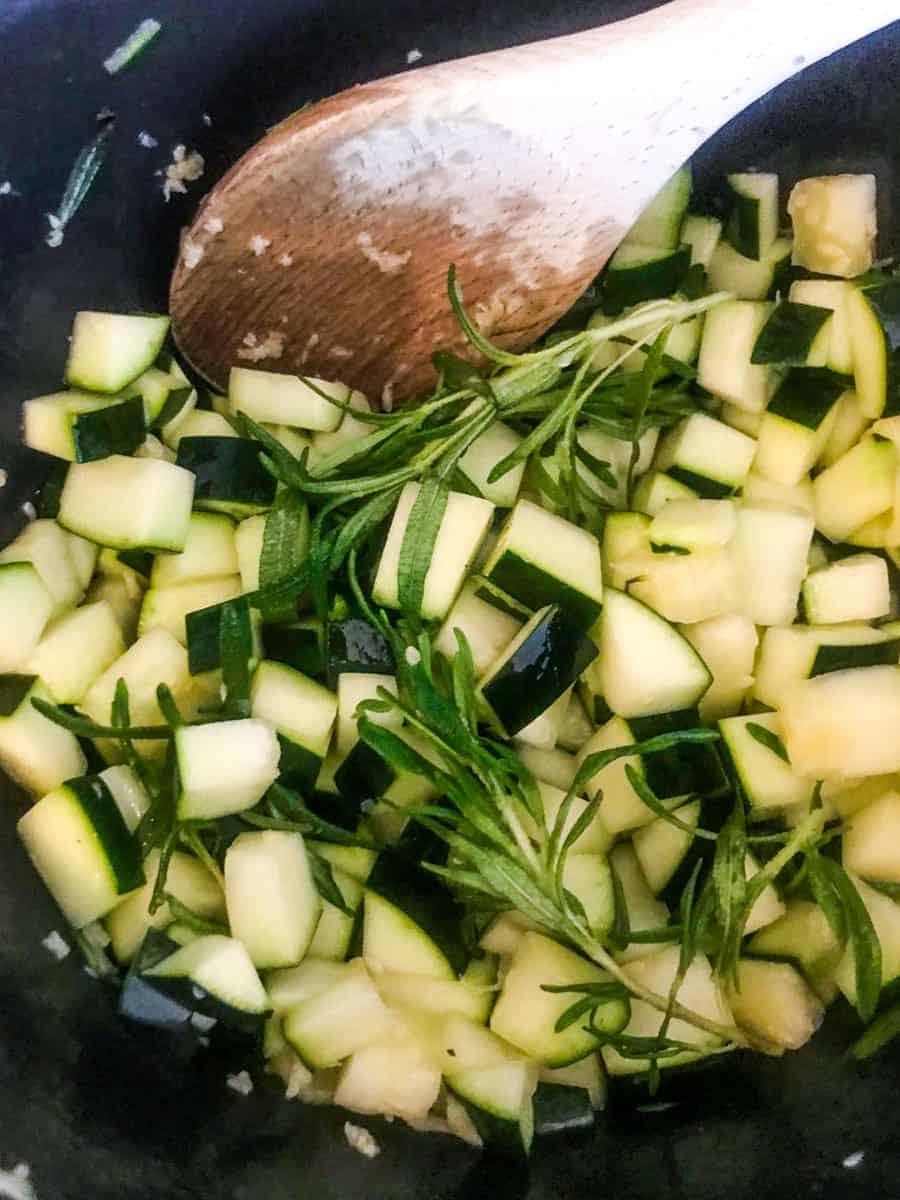 OK, less story and over to the actual stew. If you've visited with me before you probably know I love a good shortcut. And my favorite shortcut? Yeah, you probably figured it out like 10 recipes ago - storebought grilled chicken. Simple and delicious, and as an added bonus you get these nice pieces of flavorful chicken skin in the stew. But if you want to you can, of course, switch it out for any leftover cooked or grilled or fried chicken you have, or just make some especially for this.
Another of my favorite ingredients is the black olive. Now, I know not everyone is a fan of olives, but as I am I use them whenever I can get away with it. They do add an extra layer of both texture and flavor here, but you can definitely exclude them if you want to. I sometimes forget to add them and it's really good anyway.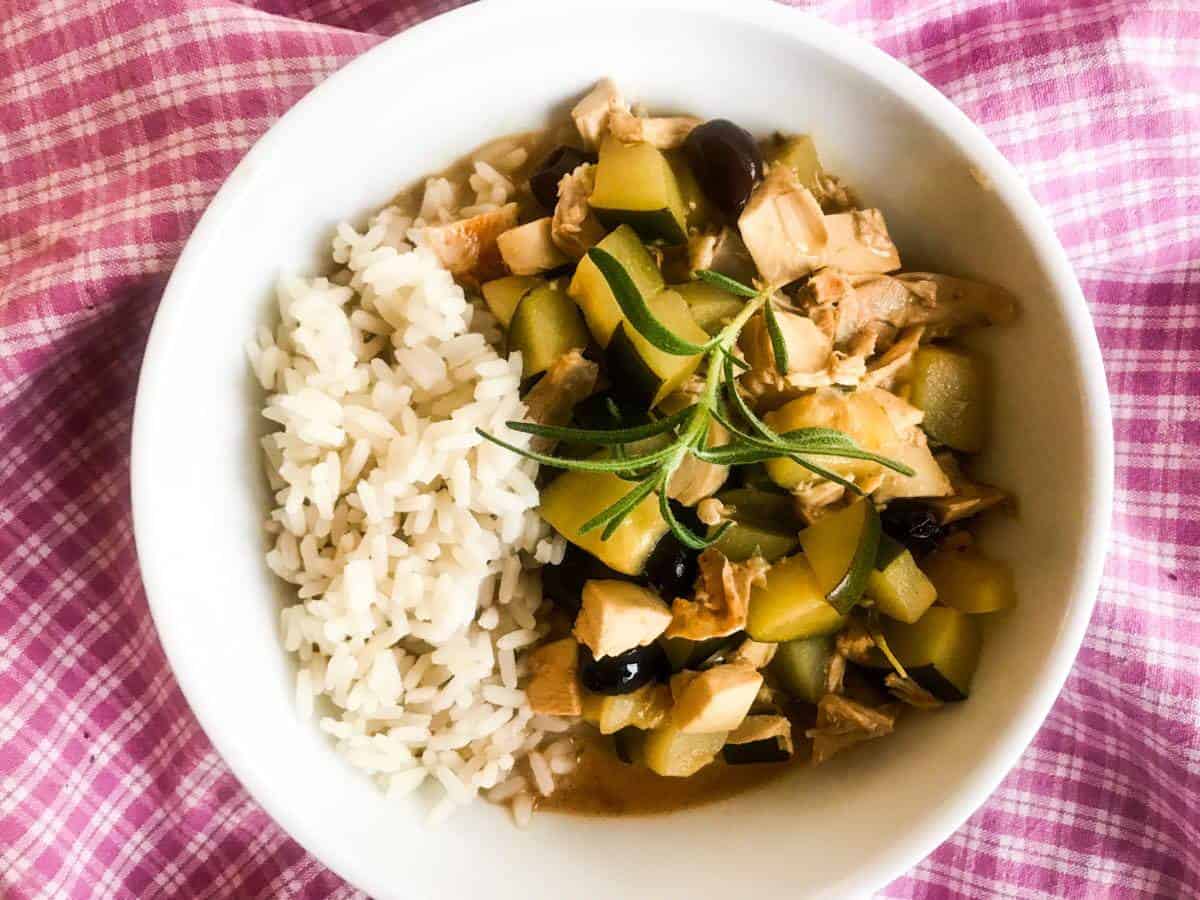 This stew will really work any time of year. The lemon lightens it up a bit, so it fits in even with the summer months. But its prime, as for any stew really, really is fall and winter. So why not get it into your rotation straight away? And once you've tried it, you'll probably end up making it all through the winter and well into next summer!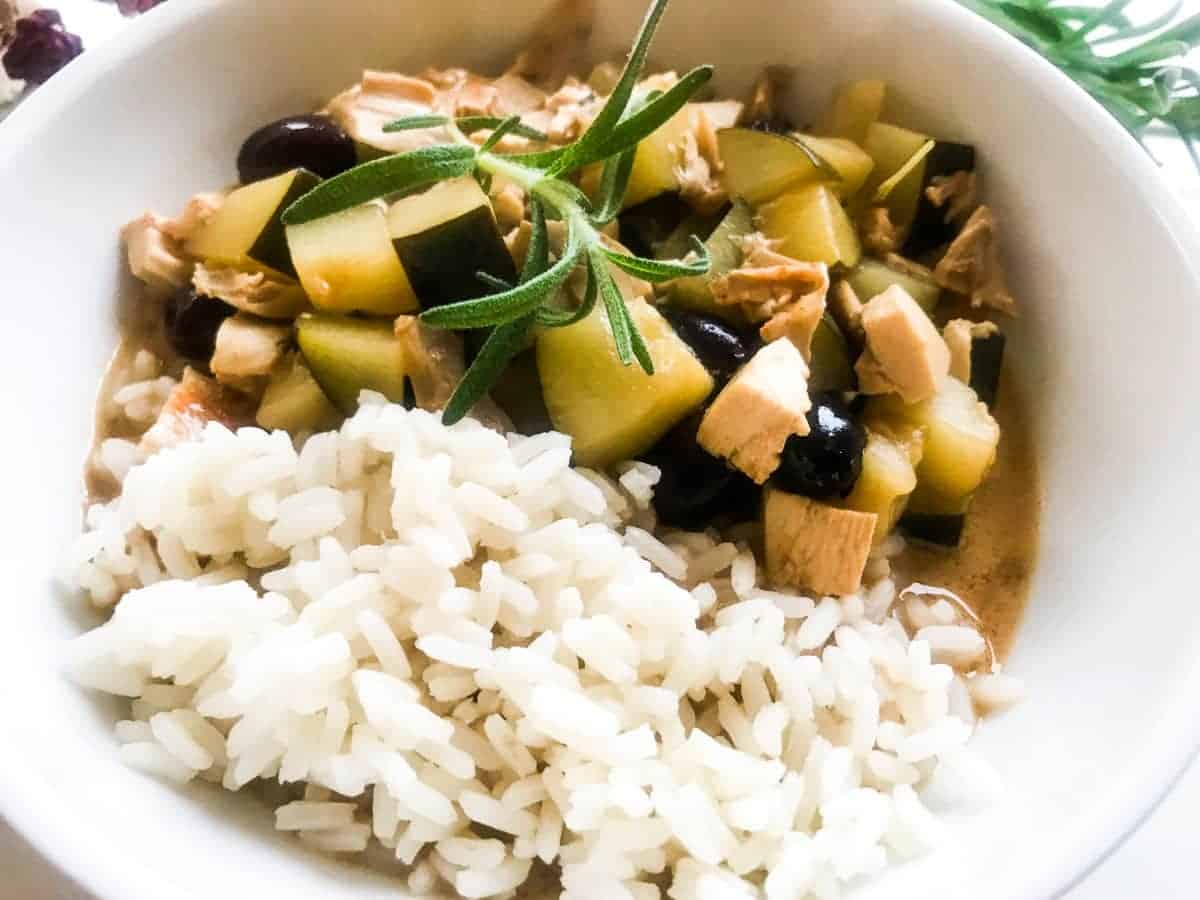 Soo that's it for this week's quick & cosy recipe!
If you make this quick chicken stew, please be sure to leave a comment and/or give this recipe a rating! I love to hear from you and to see your versions of my recipes - so if you do make this, don't forget to also tag me on Instagram!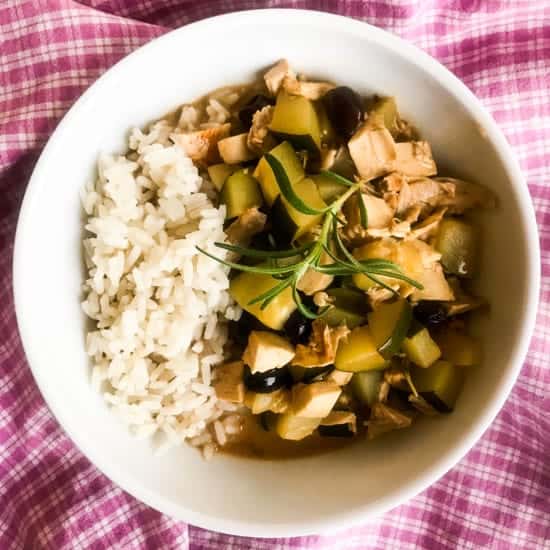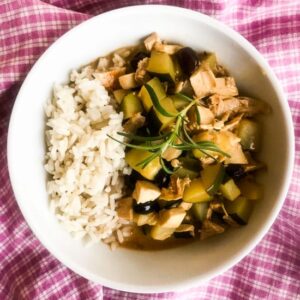 Quick Chicken Stew with Lemon & Rosemary
Print
Rate
Ingredients
2

Tbsp

vegetable oil

2

garlic cloves, minced

5

sprigs of rosemary

1

zucchini, chopped

3

Tbsp

lemon juice

1.5

dl

white wine

5

dl

chicken stock

4

bay leaves

2

tsp

dark soy sauce

2

dl

cooking cream/half-and-half

1

whole grilled chicken, cut in bite-size pieces

2

dl

black olives
To serve:
4

servings

white rice, cooked according to instruction on package
Instructions
Heat up the vegetable oil over medium-high heat in a pan large enough to hold all the ingredients. Add in the minced garlic and sprigs of rosemary and cook for a minute, until fragrant.

Add in the zucchini and cook for 2 minutes.

Pour in the white wine and lemon juice. Cook for 2 minutes.

Add in the chicken stock, bay leaves and soy sauce. Cook for 5-10 minutes, depending on how much time you have, and then remove the bay leaves and the rosemary sprigs.

Add in the cooking cream, mix well and heat up. Then add in the chicken and olives, mix well and allow the chicken and olives to warm up in the stew. Serve together with cooked white rice.
Notes
Use whichever chicken is easily available to you - I like storebought grilled chicken but almost any other storebought or homemade chicken works as well. Just make sure to season it a bit if you're not using the storebought grilled kind!
Nutrition
Calories:
800
kcal
|
Carbohydrates:
35
g
|
Protein:
43
g
|
Fat:
50
g
|
Saturated Fat:
18
g
|
Cholesterol:
165
mg
|
Sodium:
1285
mg
|
Potassium:
770
mg
|
Fiber:
2
g
|
Sugar:
4
g
|
Vitamin A:
775
IU
|
Vitamin C:
17.6
mg
|
Calcium:
129
mg
|
Iron:
2.8
mg
Nutritional information is approximate and automatically calculated, and should only be viewed as an indication.