Transport your taste buds to the sunny shores of the Mediterranean with this roundup of recipes. From the flavors of Greek cuisine to Italian and Spanish dishes, this collection will take you on a culinary journey through the Mediterranean region!
Mediterranean Flatbread Pizza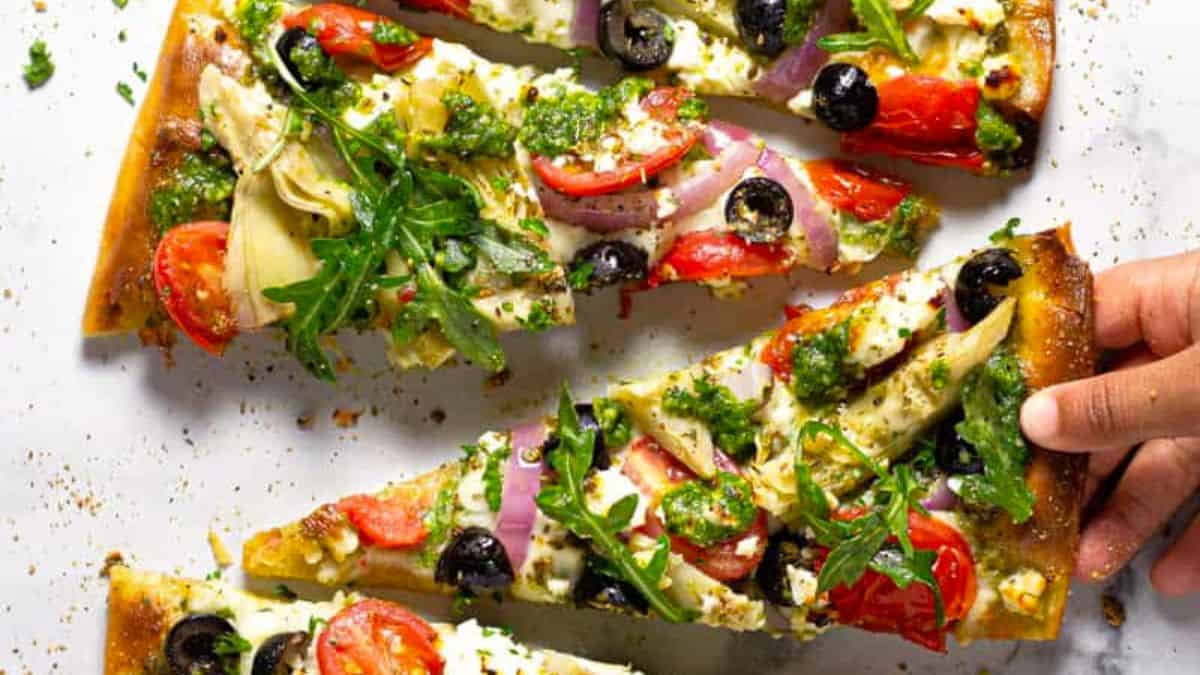 This Mediterranean Flatbread pizza is the perfect quick and easy vegetarian dinner for a busy weeknight! My 5 Minute Flatbread crust creates a crispy, crunchy base that is topped with homemade spinach pesto, mozzarella, feta, artichoke hearts, red onion, grape tomatoes, and black olives.
Mediterranean One Pot Pasta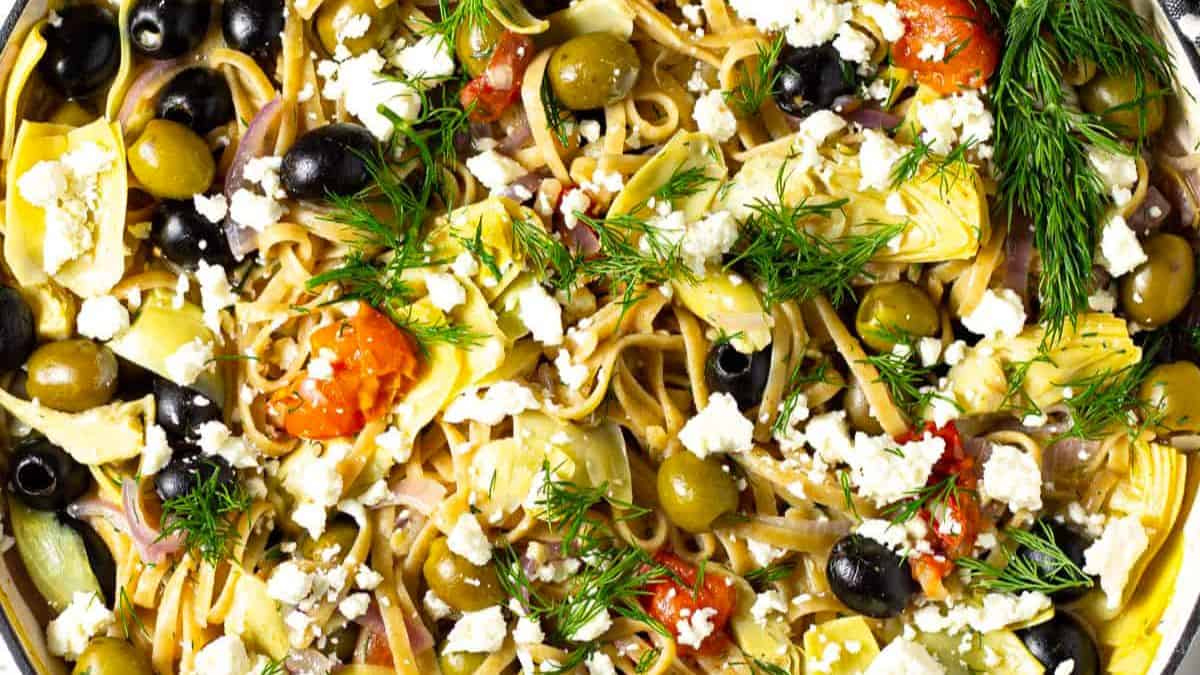 This 20 minute, one pot Greek pasta is loaded with veggies and all your favorite Mediterranean flavors of olive oil, fresh dill and feta cheese.
Easy Mediterranean Baked Fish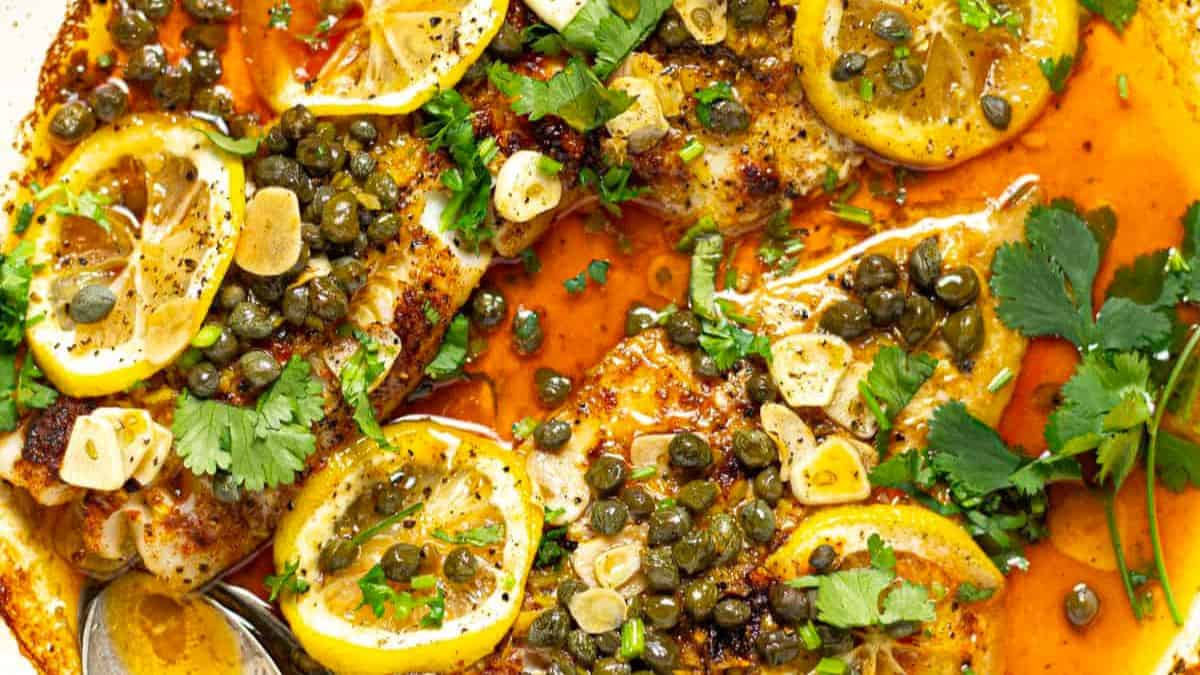 This healthy Mediterranean baked fish dinner takes just 20 minutes from start to finish and is made with only 8 ingredients! It almost sounds too good to be true, doesn't it?! Well, it's not. It's just another quick and easy dinner that your family is going to LOVE!
Mediterranean Garbanzo Bean Salad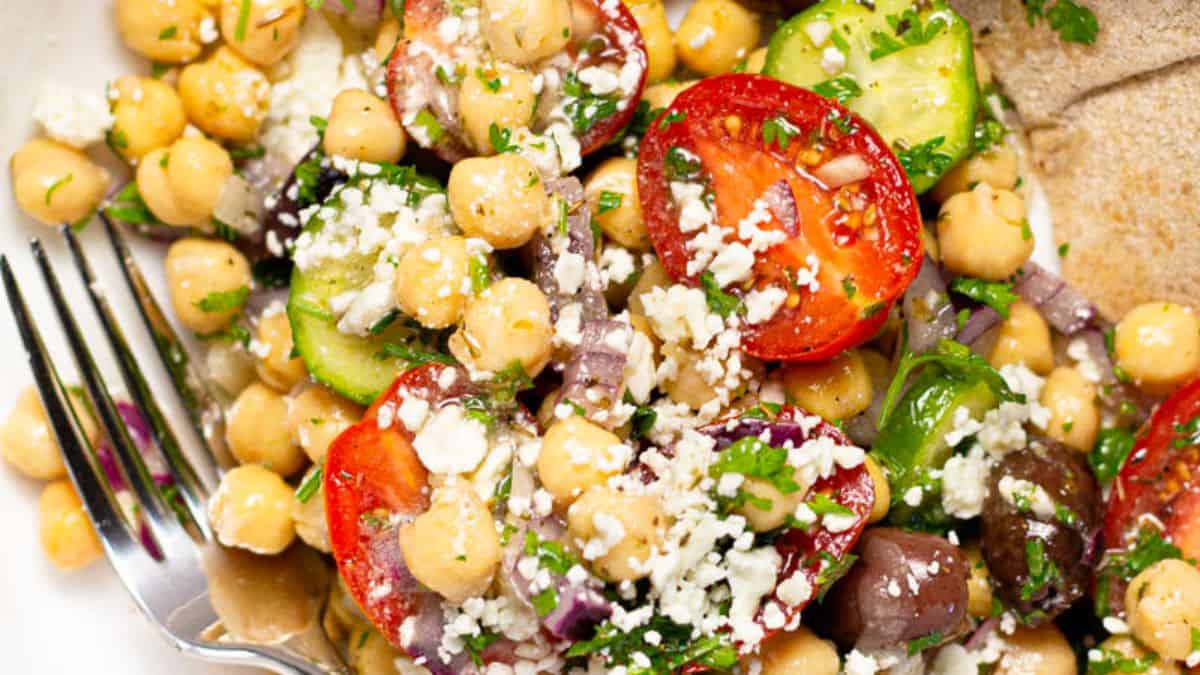 This Mediterranean Garbanzo Bean Salad is the quickest 10 minute vegetarian meal you'll ever make. It's loaded with garbanzo beans, sliced cucumber, Kalamata olives, grape tomatoes, red onion, and tons of fresh parsley tossed in a super simple white wine vinaigrette.
Mediterranean Pasta Salad with Balsamic Dressing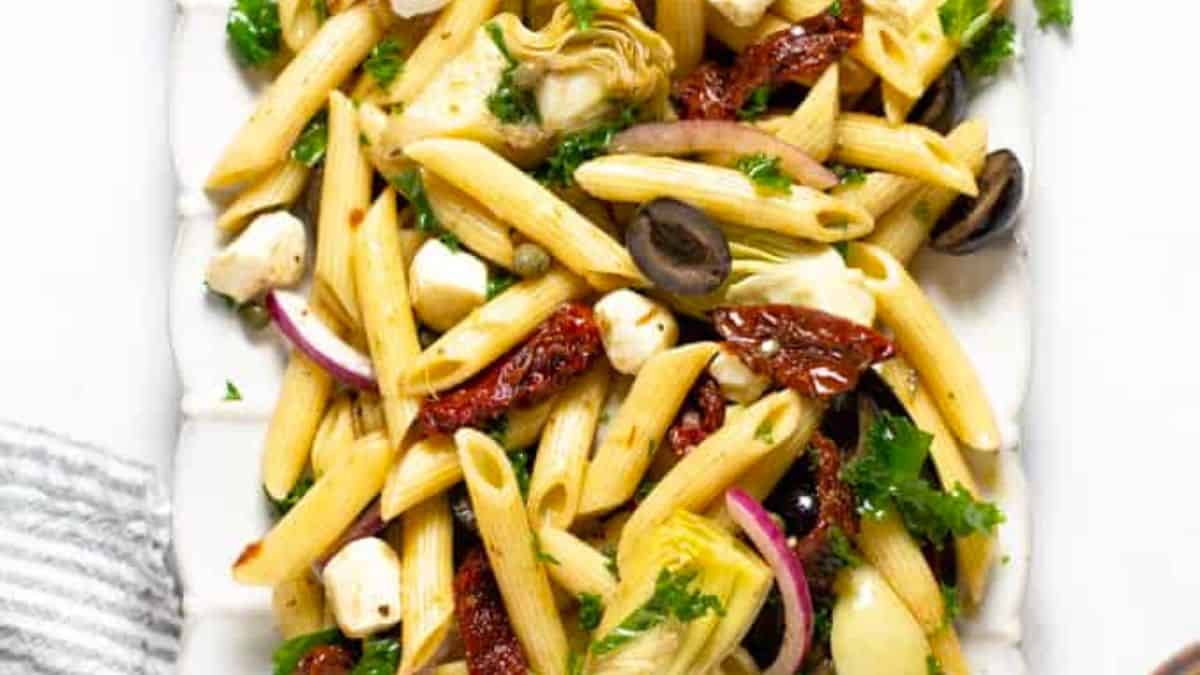 Perfect for meal prep or a backyard barbecue, this 20-minute Mediterranean pasta salad is loaded with all your favorite Greek-inspired ingredients including a fresh lemony, balsamic vinaigrette!
15 Minute Baked Mediterranean Salmon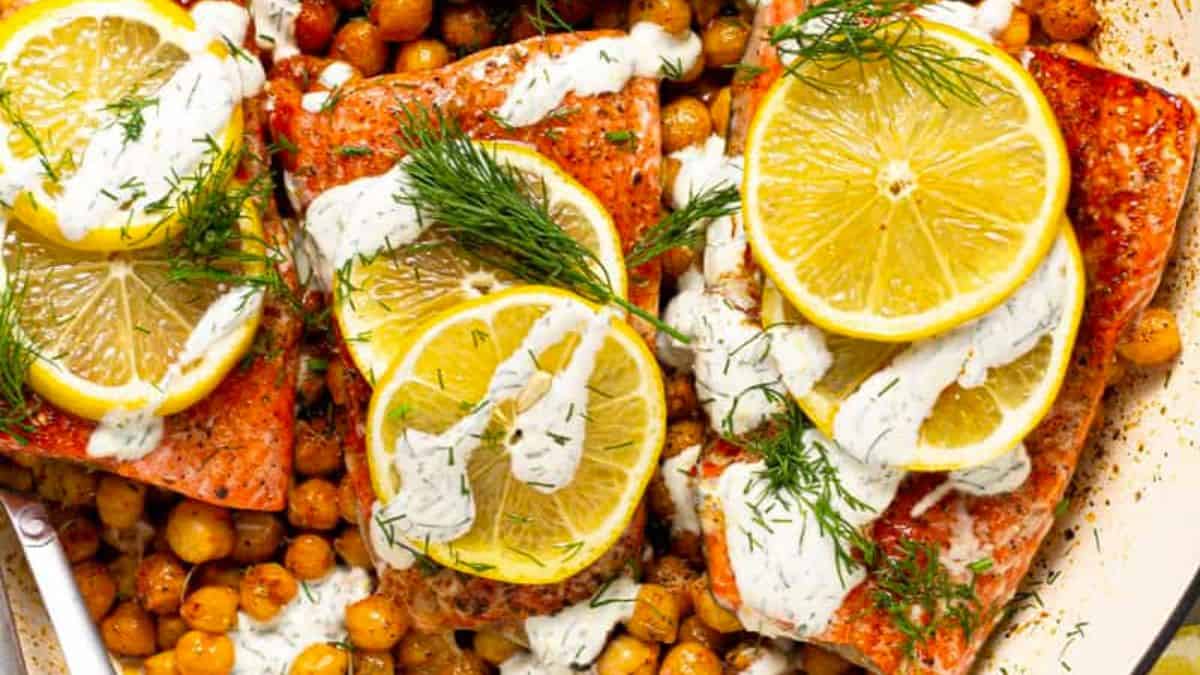 This quick and easy 15-minute Baked Mediterranean Salmon recipe is loaded with your favorite Greek herbs, roasted chickpeas, and a tangy lemon yogurt sauce. It's simple, hearty, and filling which means it will quickly earn a spot in your monthly meal rotation!
Mediterranean Chicken Quinoa Bowl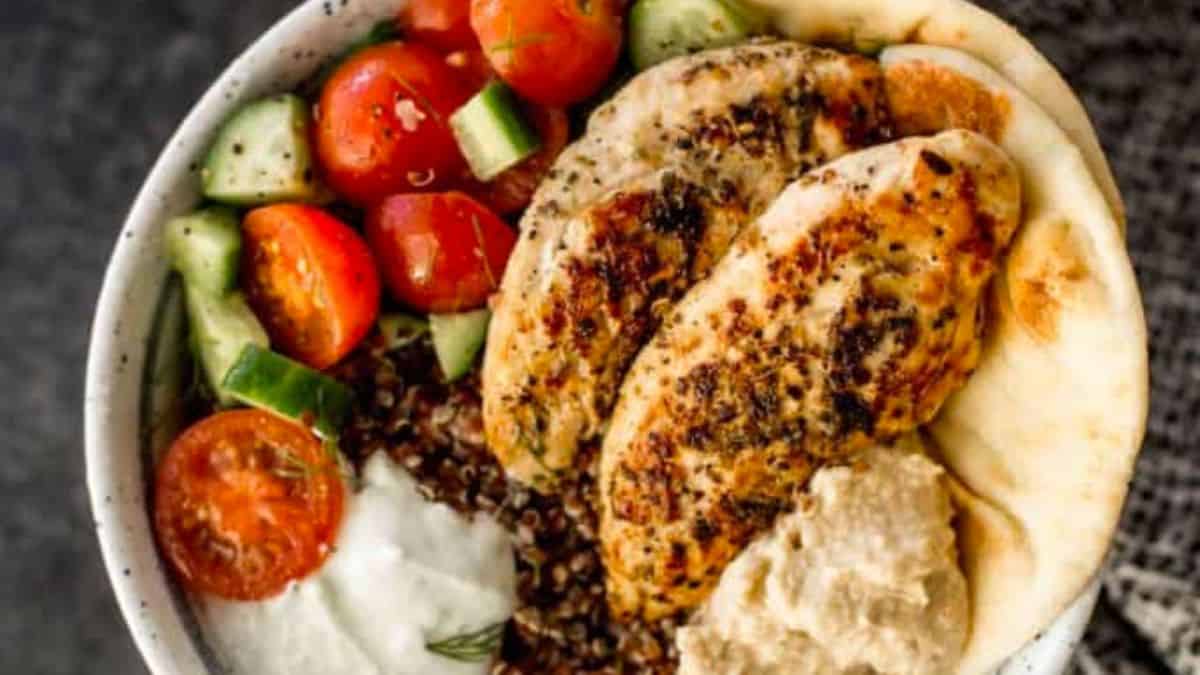 Mediterranean Chicken Quinoa Bowls are fresh and flavorful grain bowls with quinoa, lemon-oregano marinated chicken and a fresh cucumber-tomato salad. Set everything out and let everyone assemble their own bowls at the table!
Simple Mediterranean Roasted Artichokes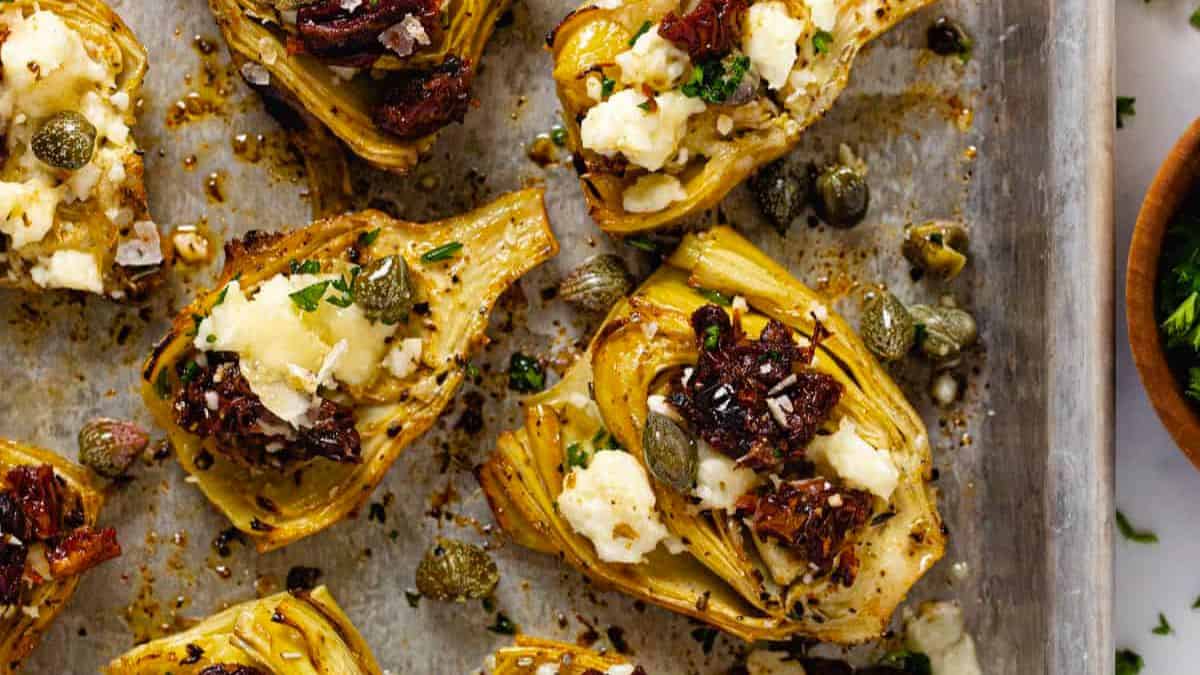 Ready in under 40 minutes, these roasted artichokes are loaded with all your favorite Mediterranean flavors - briny feta cheese, tangy sun-dried tomatoes, and salty capers. All the elements complement each other beautifully for the perfect party bite that your guests will love!
Mediterranean Lasagna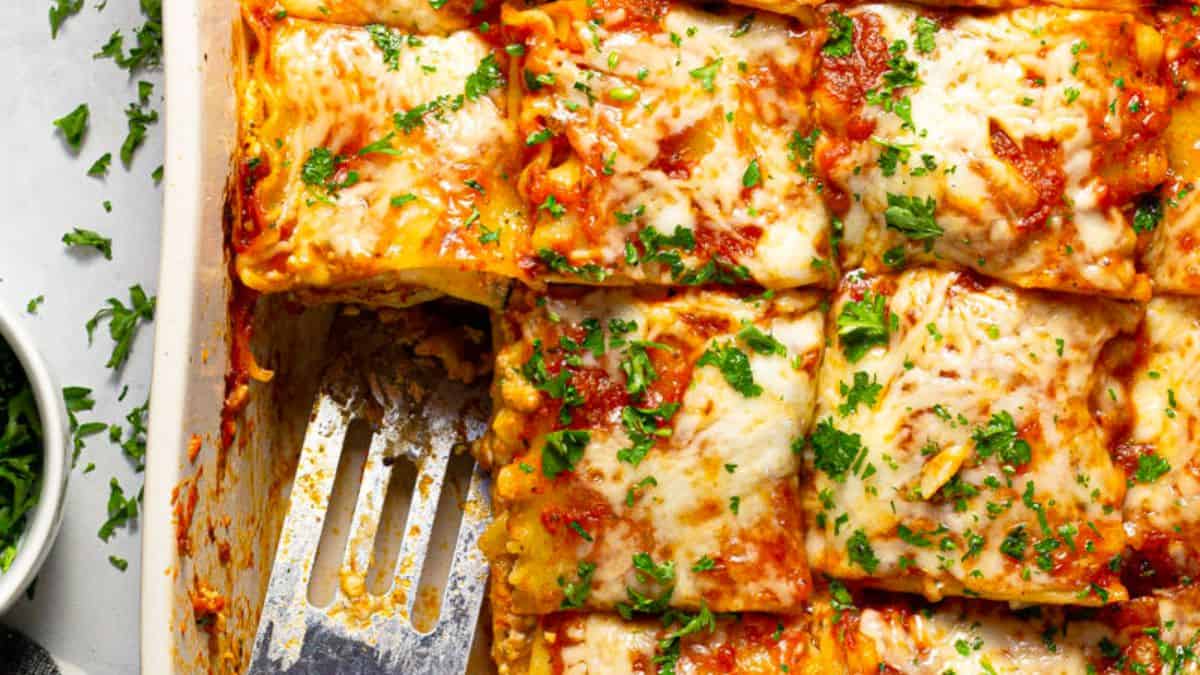 This easy Mediterranean Lasagna is loaded with layers of creamy feta cheese sauce, classic ricotta, plenty of mozzarella, artichoke hearts, sun-dried tomatoes, zucchini, garlic, and herbs. It's THE BEST vegetarian lasagna you'll ever have and it's SO simple to throw together!
Mediterranean Stuffed Peppers with Couscous and Feta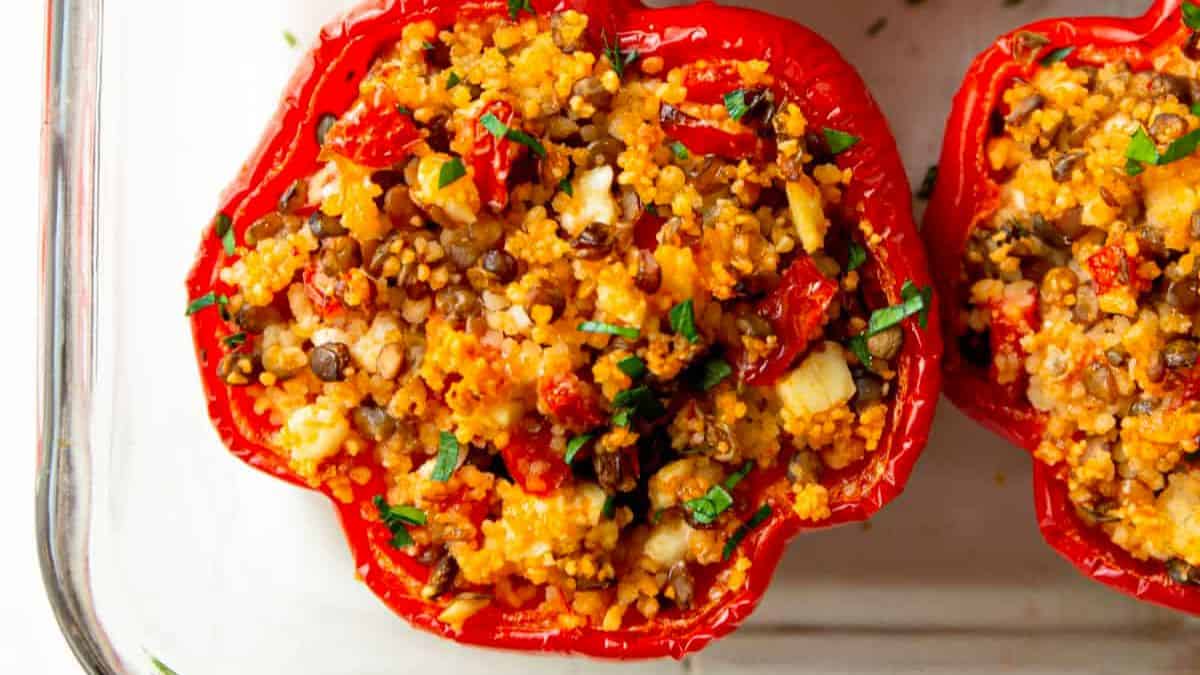 With Mediterranean ingredients like savory feta, fluffy couscous, smoky harissa paste, and cooked lentils, these stuffed peppers are a hearty, satisfying vegetarian main dish.
Easy Greek Salmon Bowl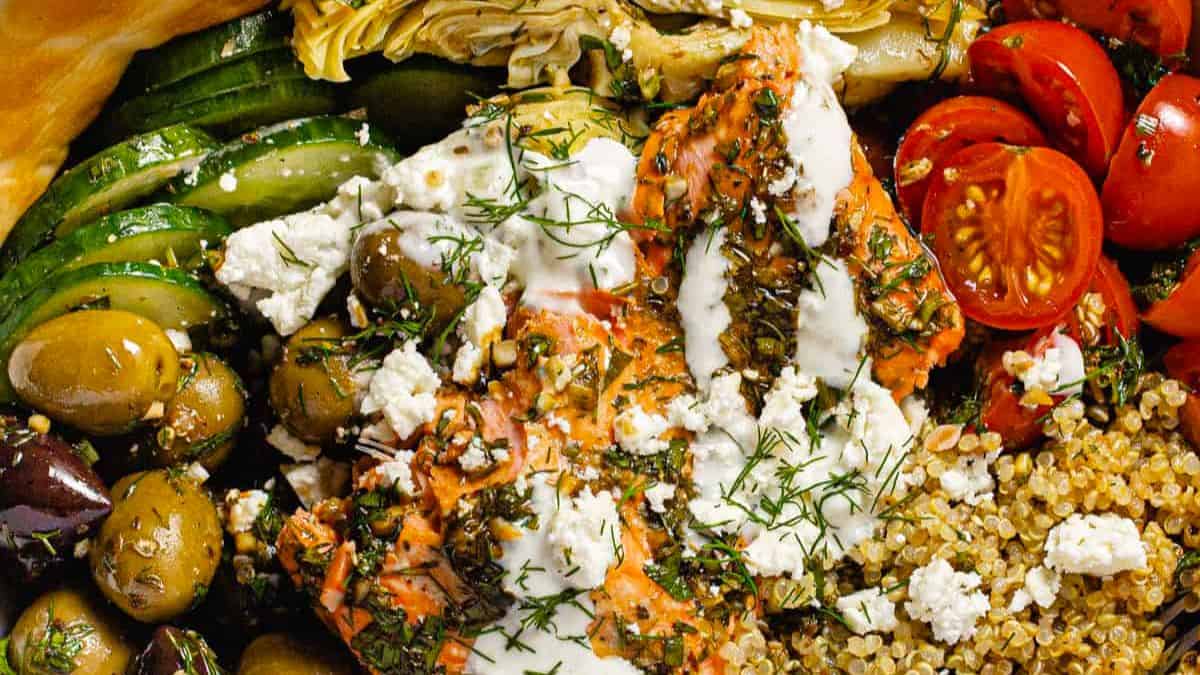 This quick and easy Greek Salmon Bowl recipe comes together in less than a half hour and is loaded with fresh veggies and quinoa tossed in a tangy, herb filled balsamic vinaigrette. You can customize these bowls to suit your family's taste or use up what you've got in the fridge!
Whipped Feta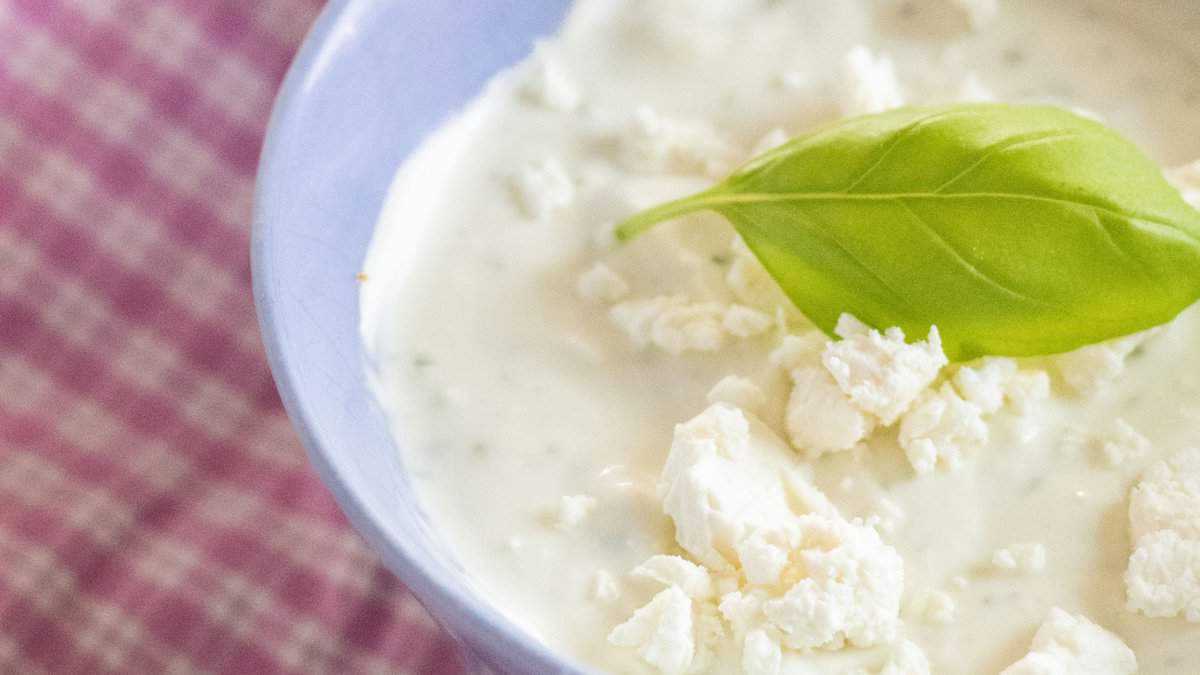 Healthy, creamy and delicious! And all in just 5 minutes with 5 ingredients. This whipped feta cheese (or Tyrosalata in Greek) is made with Greek yogurt, seasoned with garlic and fresh basil and is equally addictive as a dip, sauce or spread.
Greek Potatoes with Lemon & Feta Cheese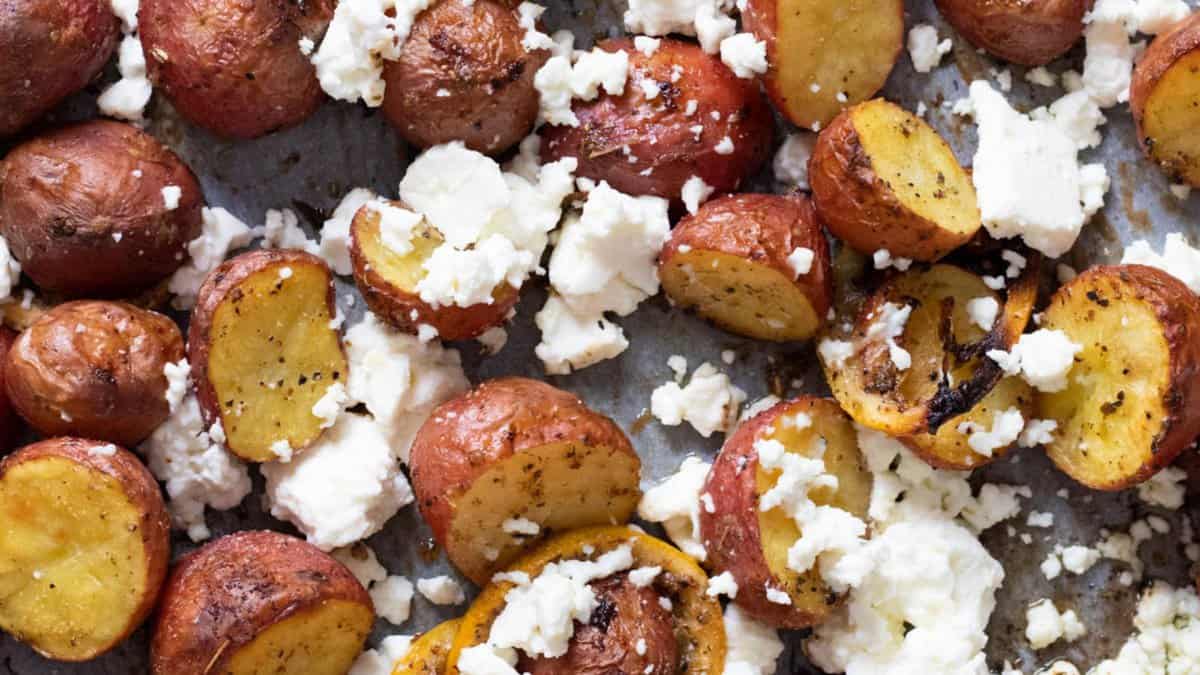 Learn how to make roasted Greek Potatoes in this step-by-step photo & video guide. Easy to make with limited prep, and loaded with flavor from lemon, oregano and garlic. Topped with Feta cheese that melts slightly on the hot potatoes - this is the perfect side dish for any meal!
Italian Pasta Salad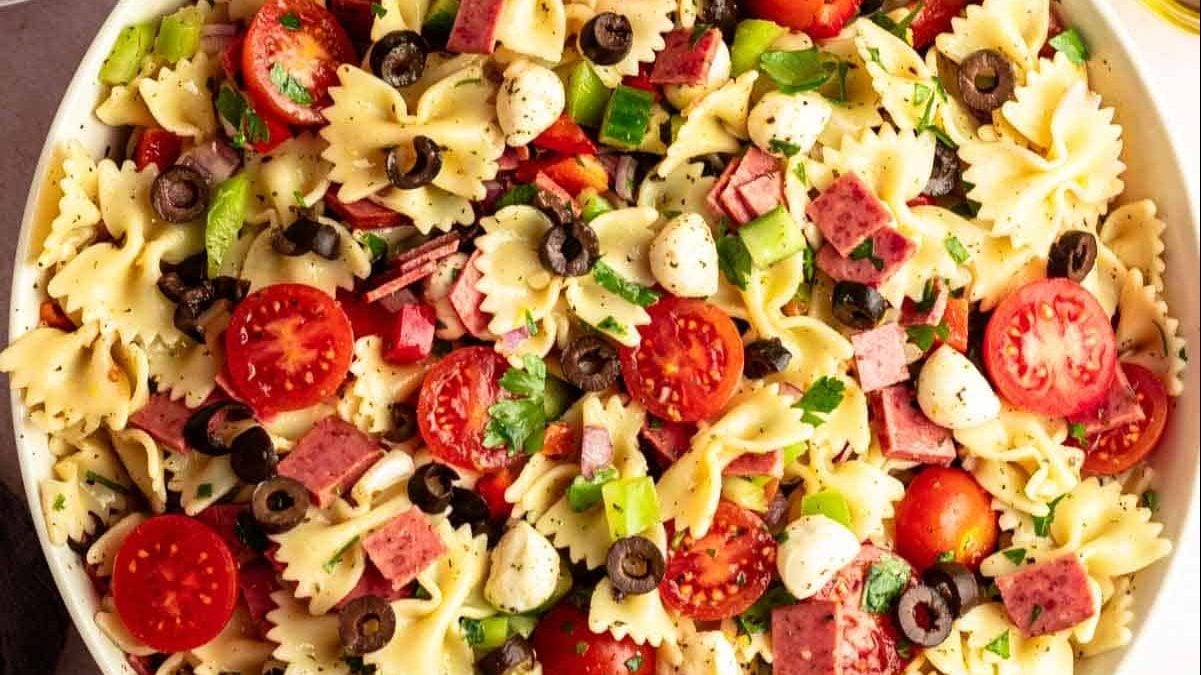 This zesty Italian pasta salad is made with fresh vegetables, mozzarella pearls, and salami, and is topped with a delicious homemade Italian salad dressing.
Tomato Bruschetta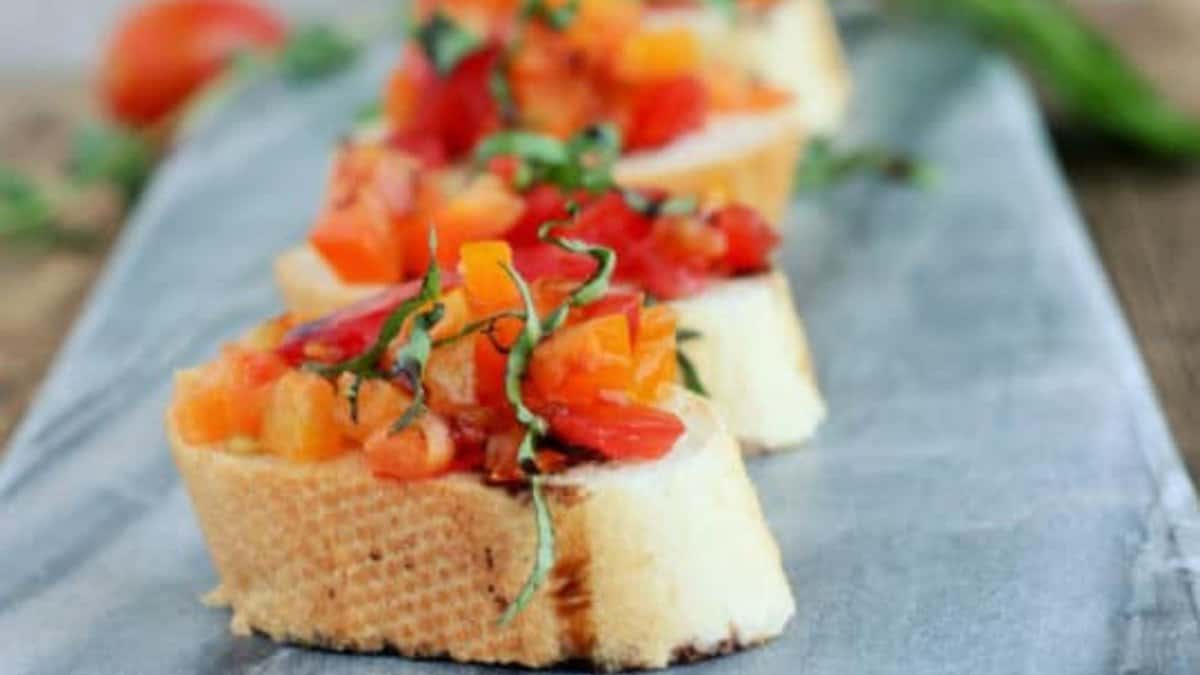 An easy snack, appetizer, or dinner, this Garden Fresh Tomato Bruschetta recipe is a delicious treat. Packed with flavor, bruschetta is so simple.
Arancini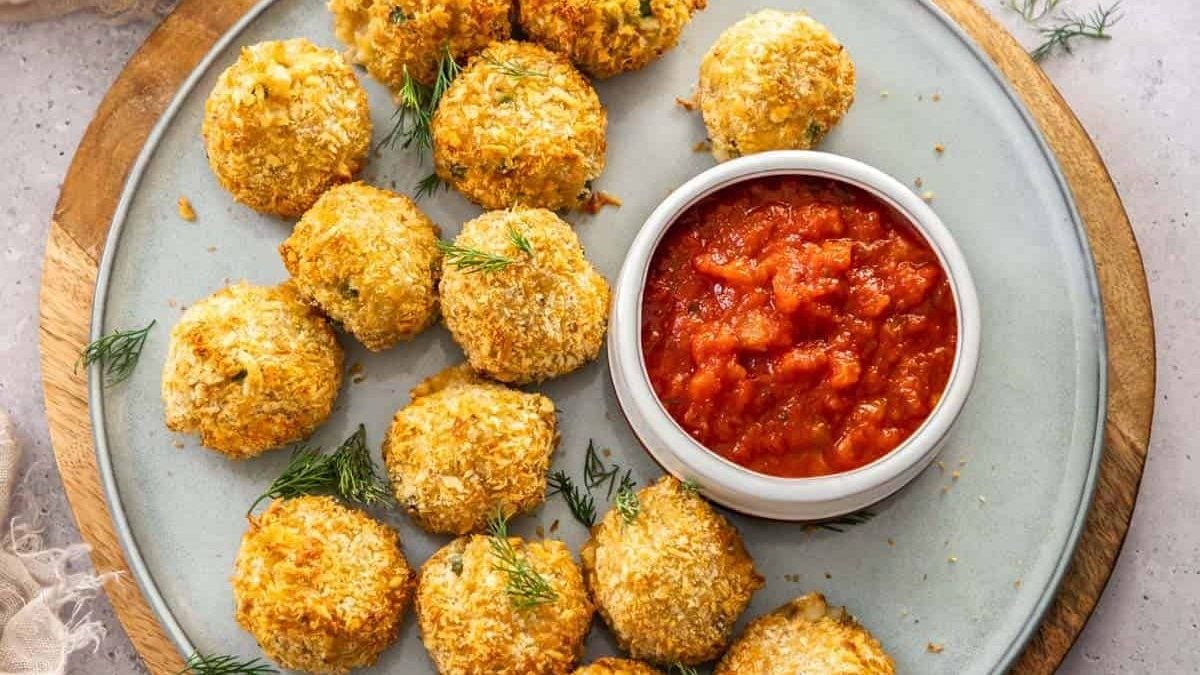 Making Italian Rice Balls at home is simple with this easy no-fry recipe. Try making Air Fryer Arancini, or oven baked Risotto Balls for a delicious appetizer or main dish, with no deep frying and minimal oil.
Soffioni Abruzzesi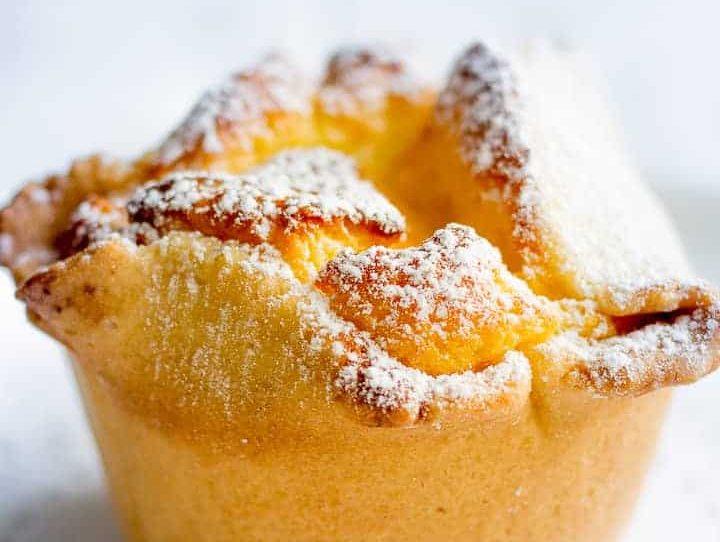 Soffioni Abruzzesi are cute little Italian cupcakes or muffins filled with fluffy Ricotta cream. They are easy to make and are an excellent addition to any occasion.
Caprese Salad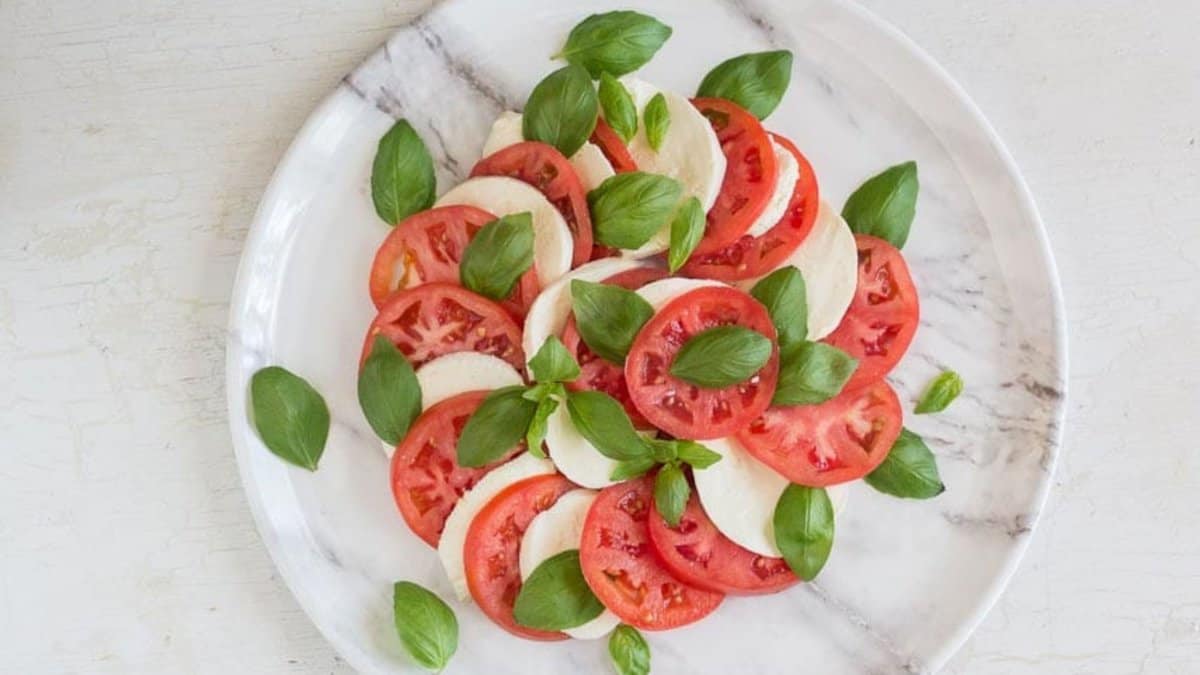 This Italian salad's original name is Insalata Caprese, which translates as "salad from Capri". Caprese salad almost doesn't need a recipe, it's so easy to make.
Greek Chicken Souvlaki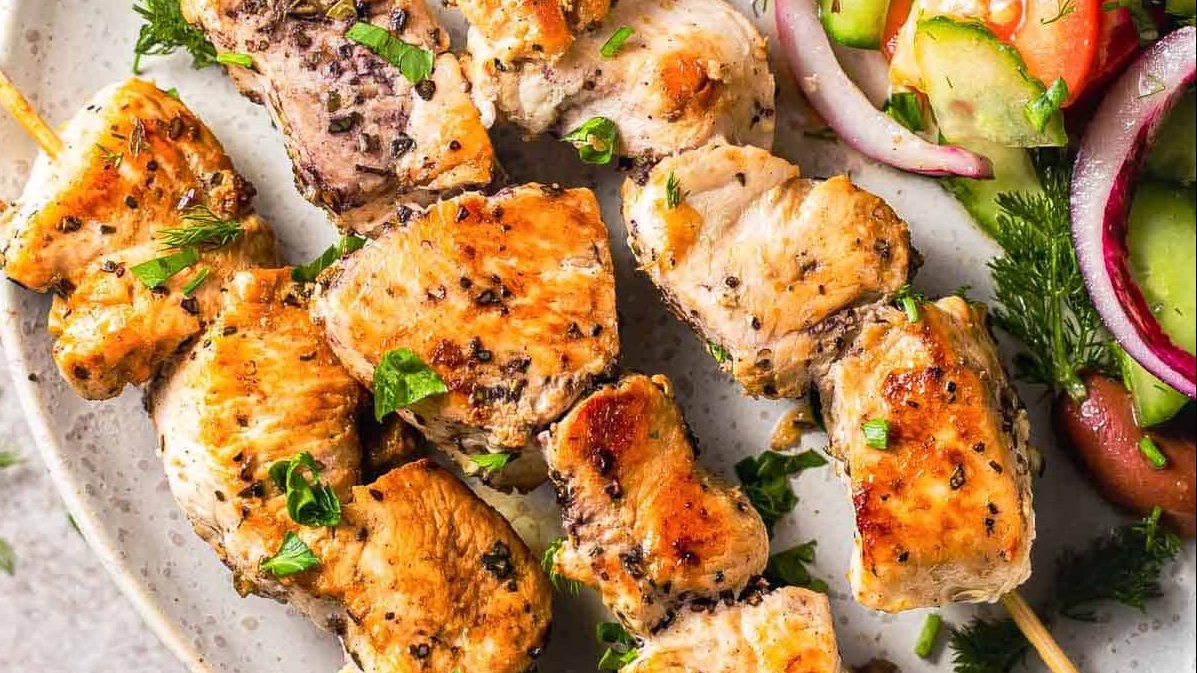 Chicken Souvlaki is a classic Greek dish that often needs little introduction! Made from fresh chicken marinated in a simple blend of oil and spices, souvlaki – or σουβλάκι in Greek – is then placed on skewers and grilled to perfection.
Greek Pasta Salad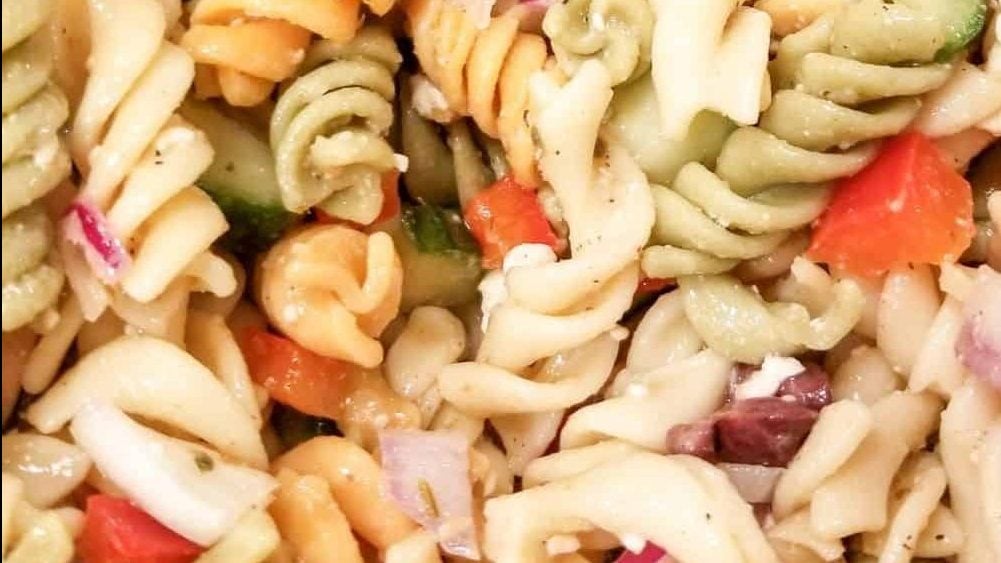 A bright, light, refreshing Easy Greek Pasta Salad full of fresh vegetables and topped with a tasty dressing- a perfect summer salad. The simplicity of this salad is incredible, and the taste is amazing.
One-Pot Greek Salmon with Feta & Peppers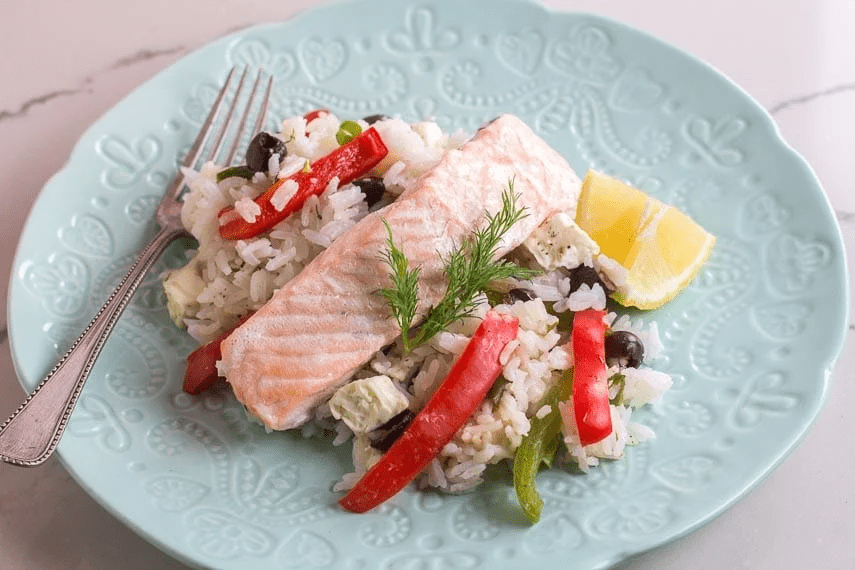 A tasty salmon dinner loaded with flavors, and all made in one pot - including the rice!
Mediterranean Roast Vegetables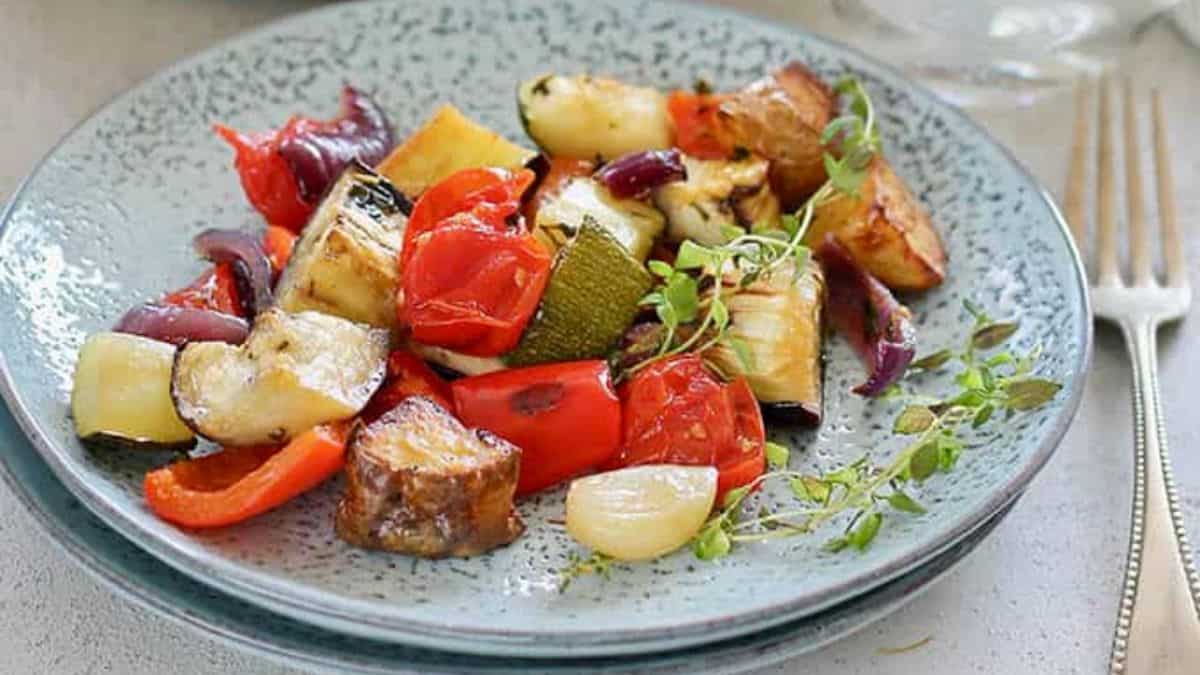 Mediterranean Roast Vegetables are an easy and healthy way to get a ton of vegetables into your family. Oven roasted with mediterranean herbs for seasoning, these vegan roast vegetables can be used for a side dish, with pasta, rice, potatoes, and more!