This post may contain affiliate links, which are always marked with *. Please read my disclosure for more information.
When it comes to romantic dinners, risotto always comes to mind. Unfortunately, it gets a bad rep as difficult to make. But I'm here to tell you, that's just not true! Risotto is easy to make, quick to make, and no - you do not need to constantly stir any of these tasty risottos.
5. Mushroom Truffle Risotto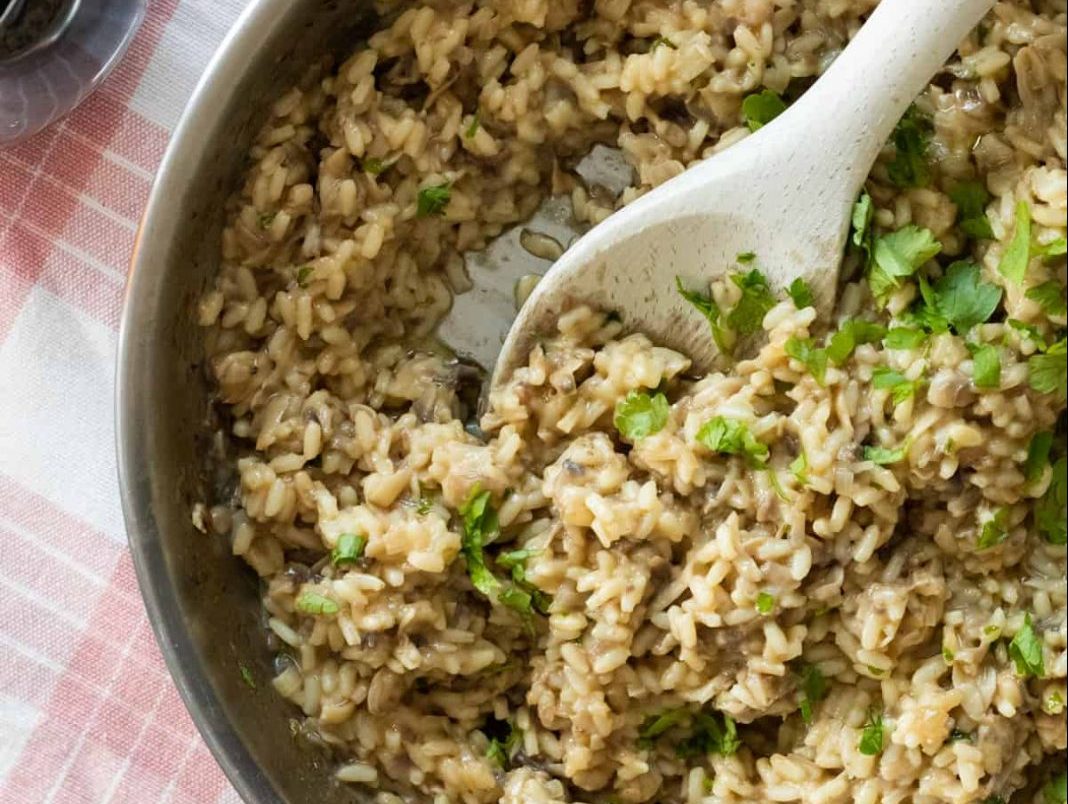 This Mushroom Truffle Risotto is done in under 40 minutes and loaded with mushrooms, white truffle oil and white wine. It's a great date night dish that's sure to impress - just don't tell your date how easy it was to make!
4. Salmon Risotto with Leeks & Lemon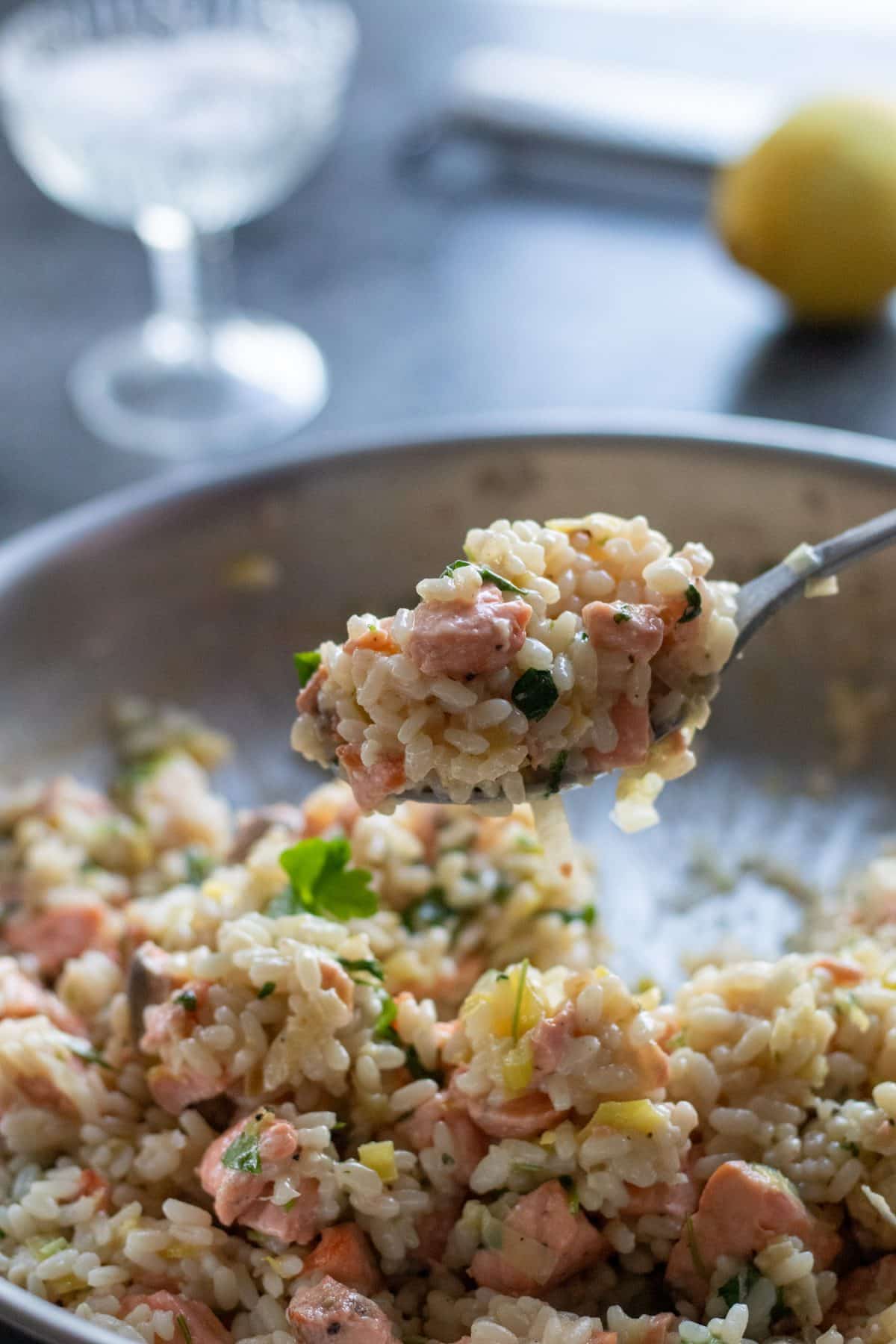 Another 40 minutes dish, this Salmon Risotto is seasoned with lemon, leeks and parsley. Loaded with flavor and an easy dish that seems fancy. A delicious date night dinner, and quick & easy enough for a weeknight!
3. Apple Risotto with Marcona Almonds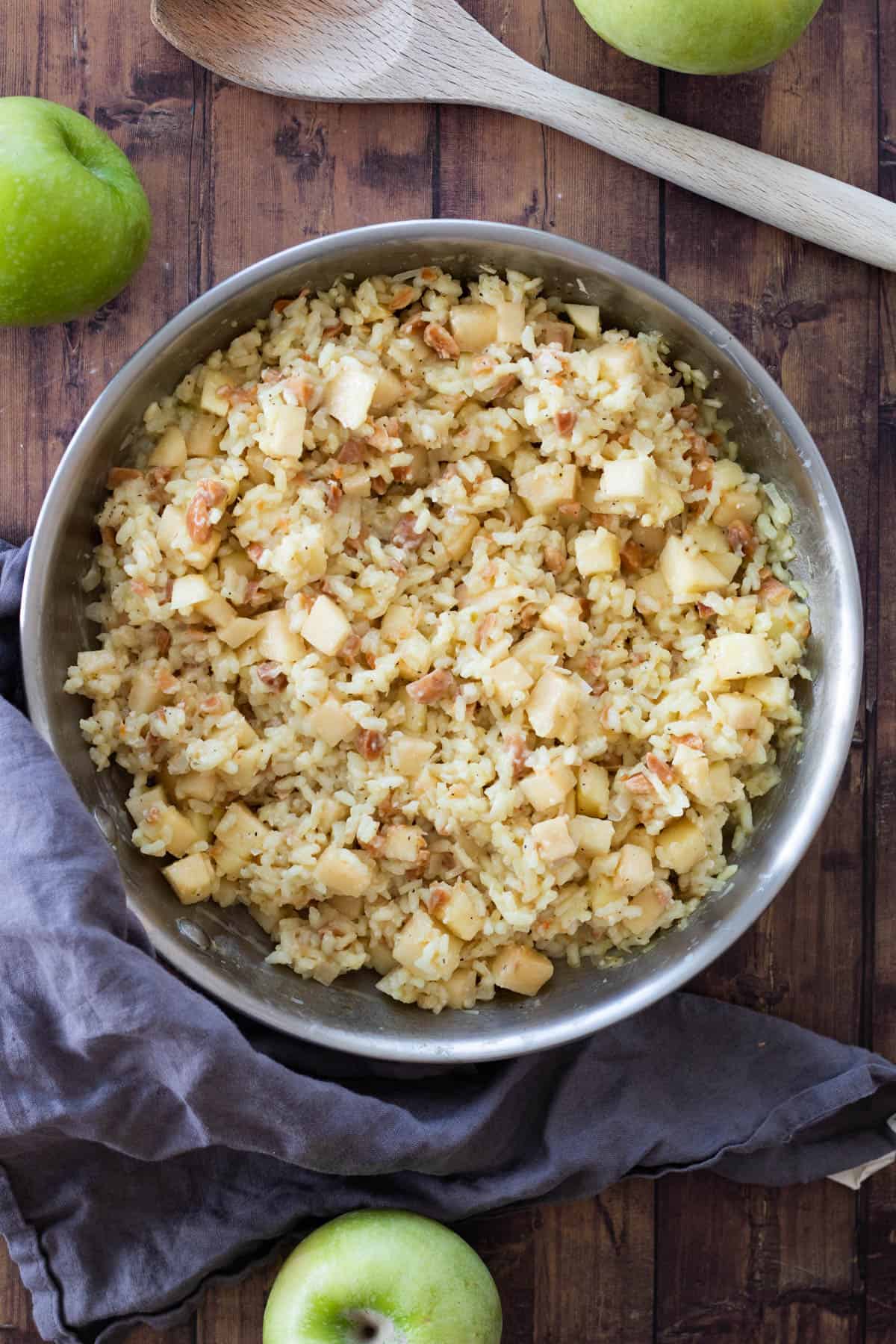 Try something new with a delicious Apple Risotto. It's sweet and savory, loaded with apple flavors in 35 minutes. A delicious side dish or meal on its own, topped with crunchy Marcona almonds.
2. Shrimp Asparagus Risotto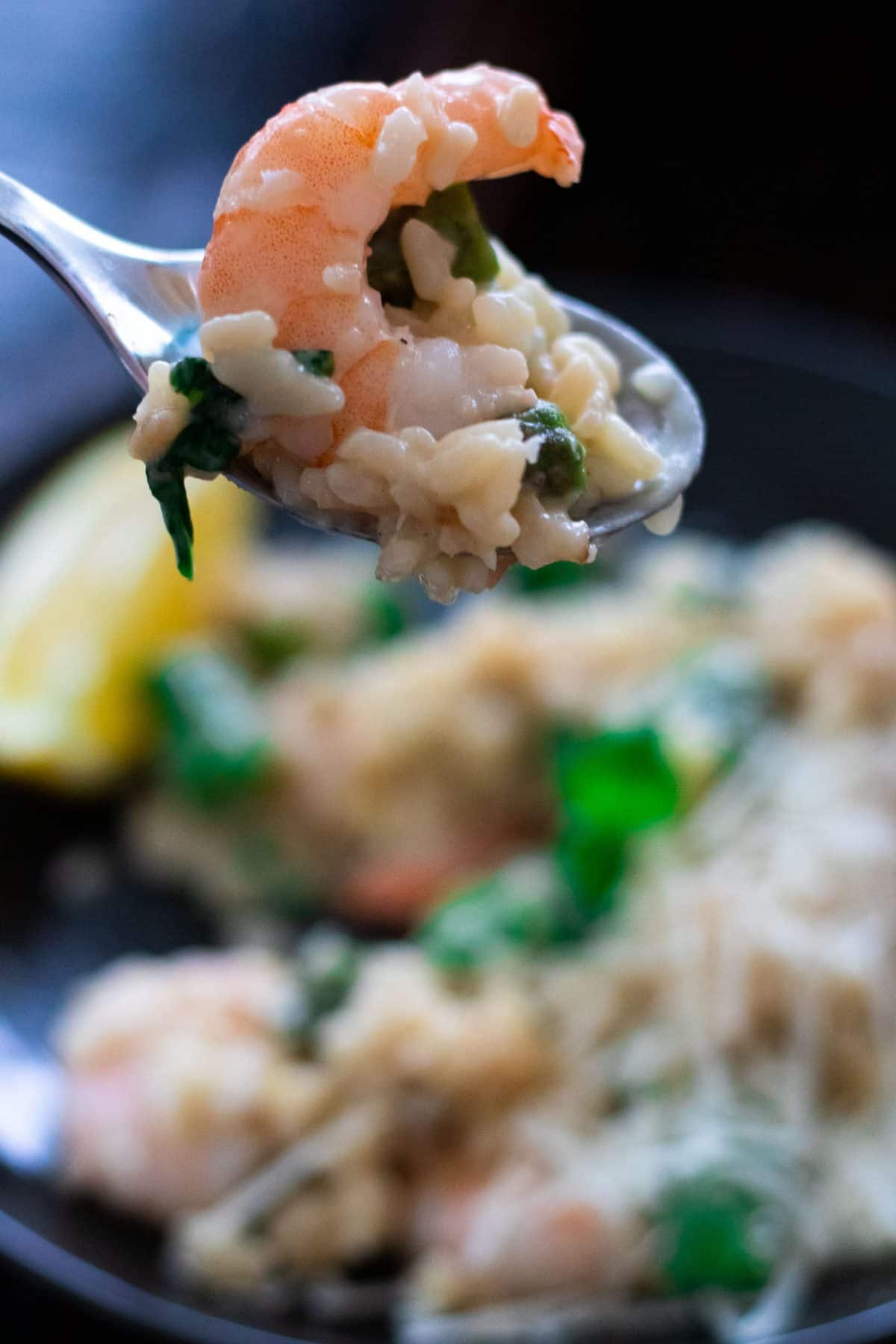 This creamy Shrimp and Asparagus Risotto is loaded with amazing flavor from lemon, basil and parmesan. A quick & easy dinner all done in 40 minutes - and fancy enough for any date night!
1. Smoked Salmon Risotto with Asparagus & Lemon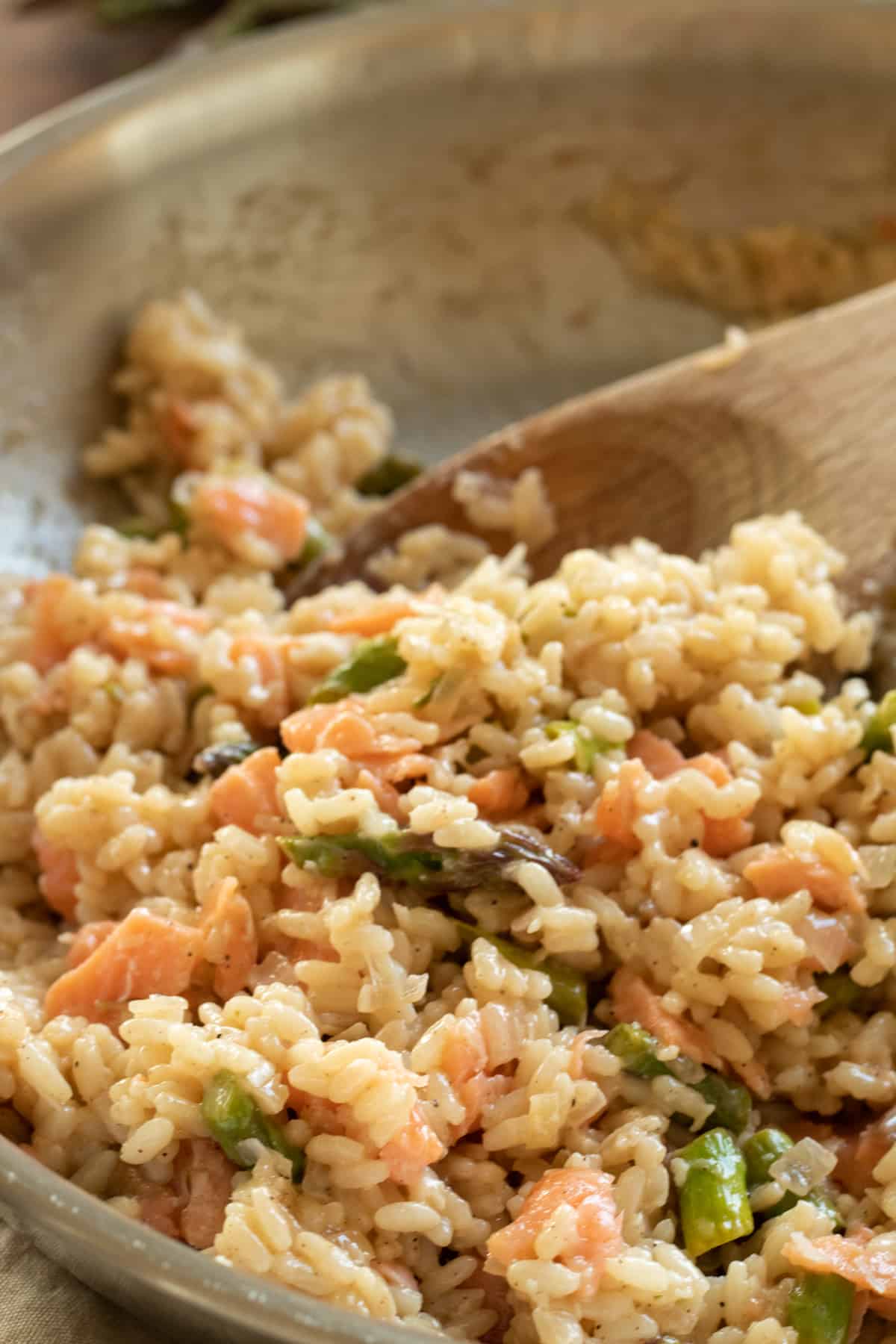 The quickest one on the list, this super easy Smoked Salmon Risotto is done in just 30 minutes! Loaded with amazing lemon, asparagus and cold smoked salmon flavor and sure to quickly become your go-to dinner party dish.