This post may contain affiliate links, which are always marked with *. Please read my disclosure for more information.
In this post you will find out how I made $12 805 from food blogging in June 2023 and what I'm doing to grow my traffic and income even further. I hope you will get as much value from these, as I have from other bloggers' income reports! Find all the income reports here.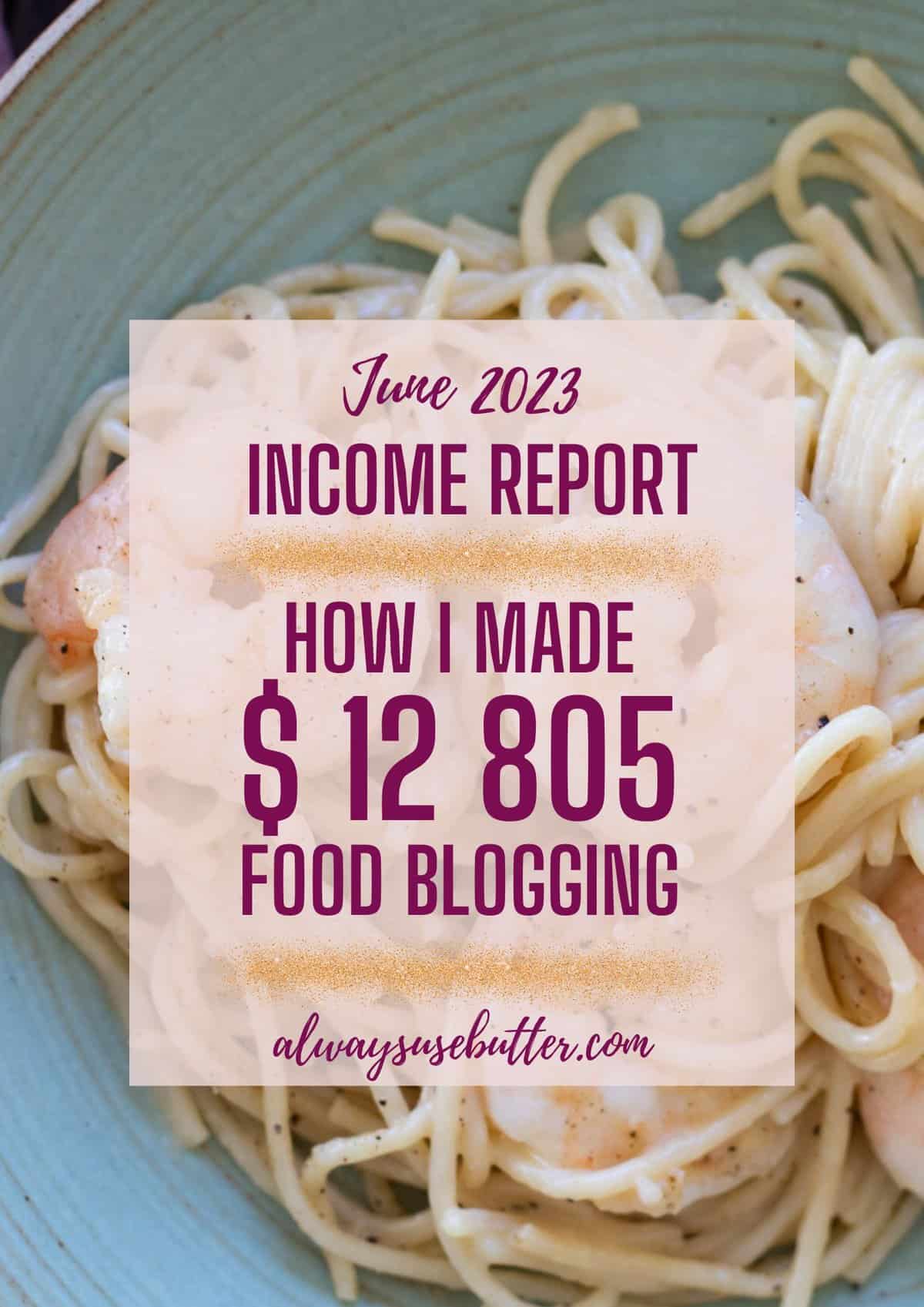 Jump to:
Why I share my income reports
I decided to start sharing my income reports for four reasons:
Keep myself accountable! What better way to make sure I reach my goals, than to share them with you?
Give back! I've found so much value from other bloggers' income reports over the years, it's time I started sharing what's working for me as well!
De-mystify blogging! Food blogging is a marathon, not a sprint - and entirely possible to succeed with.
I love sharing my journey! And I hope you enjoy following along.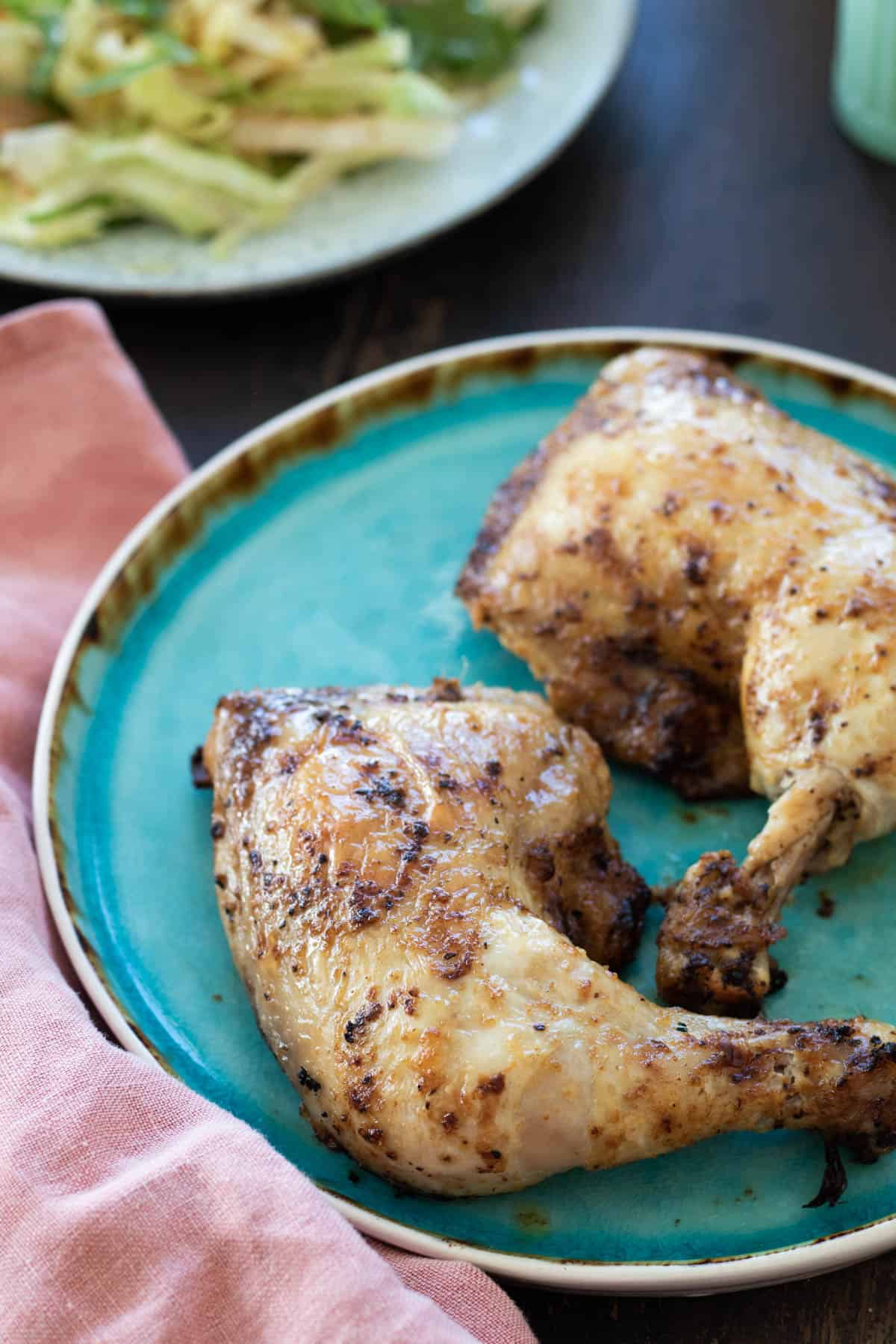 June 2023 Recap
Wow, I am blown away by the results for June. This was by far my best month yet, and I did not expect it to go so well. Since starting this blog five years ago, making $10 000 per month has been a big goal - and one that at times has seemed impossible to reach. And this month I didn't just reach it - I surpassed it by more than 25%!
I kept spending a lot of time on MSN which gave me really nice MSN ad revenue, as well as additional traffic to my site. I also hired a VA to help with MSN, so I don't have to spend as much of my time there going forward.
I also spent the month gearing up for a nice long holiday all through July.
More specifically, this is what I did this month:
Published 4 new recipes:
Published 1 new resource:
Other things I did:
Updated a few recipes
Created 30+ new slideshows for MSN
Republished 60+ slideshows on MSN
Hired a VA to help with MSN
Put together SOPs for MSN, to help both me and my VA
June 2023 Traffic
| | | | |
| --- | --- | --- | --- |
| | June 2023 | June 2022 | Growth |
| Page views | 310 360 | 125 522 | 147% |
| Sessions | 245 496 | 108 935 | 125% |
| Users | 200 154 | 89 336 | 124% |
June was not as good as May, but I am still very happy with more than 300 000 page views in June. The lower traffic was mostly due to lower referral traffic from MSN this month - I had more pageviews on MSN, but also included more links to others in my slideshows, so I hope they got those clicks instead.
As you can see my page views grew more than my sessions. This is great! It means that every time a person clicks over to my site, they visit more pages than before. Users clicking over from MSN are especially good at this!
Traffic Sources
Organic search: 72%
Direct: 14%
Referral: 7%
Socials: 7%
Demographics
US: 52%
UK: 20%
Canada: 7%
Australia: 5%
Other: 16%
June 2023 P&L
Let's see what this traffic brought me in terms of monetary results!
June 2023 Income
| | | | |
| --- | --- | --- | --- |
| | June 2023 | June 2022 | Growth |
| RPM | $32.04 | $22.54 | 42% |
| Page RPM | $25.65 | $19.72 | 30% |
| Total Ad Income | $8 015 | $2 413 | 232% |
Wow that 232% increase in ad income sure feels nice!
My RPMs are a lot better this year, which really helps increase income. I think this is mostly due to my MSN traffic - the MSN demographic is on desktop, in an attractive age group, based in the US, and visit multiple pages per session - all factors that work to increase RPM.
Amazon: $38.96
MSN: $4 751 (this feels insane!!)
Total income: $12 805
June 2023 Expenses
I run my own business full time and divide my time between food blogging and business consulting. Here I only include the expenses that are directly related to my food blog - other shared expenses like cell phone costs, company car, new computer, etc. are not included here.
Groceries: $207
Nerdpress: $379 (these guys are my lifesavers!!)
The Insiders Mastermind: $395 (this is how I can publish to MSN!)
Keysearch: $14
RankIQ*: $29 (RankIQ has really helped me grow my traffic!)
Lightroom & Premiere Pro: $45
Feast Plug-in*: $8
Big Scoots hosting*: $48
ConvertKit: $66
Canva* (for making collages & printables): $10
Akismet (site security): $7.50
Jetpack: $2.50
VAs: $810
MSN posts: $800
AP credits: $650 (so I can hopefully get some awesome backlinks)
Flights + hotels for Tastemakers 2024: $1 837
Props: $25
Total expenses: $5 695
June 2023 Profit
| | |
| --- | --- |
| Income: | $12 805 |
| Expenses: | -$5 695 |
| Profit: | = $7 110 |
The profit above does not take into account taxes.
I can't believe this is my PROFIT! Now this is definitely the proof of concept I've been waiting for - and I am now starting to plan for going full time.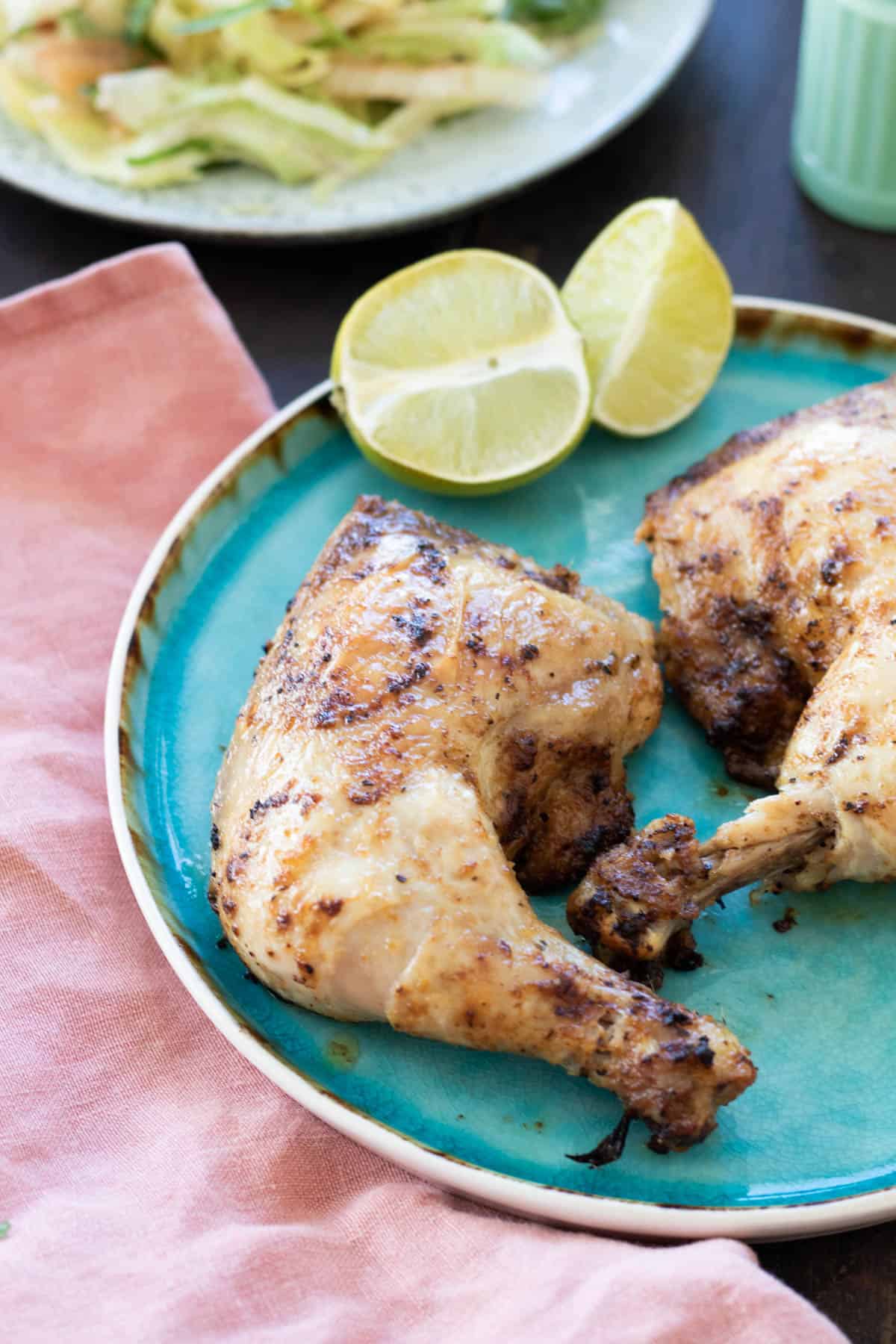 Goals and Plans for July
I took a nice, long vacation all of July and actually didn't set any goals. Just business as usual - posts going out every week, a new reel almost every day, and lots of MSN content thanks to my amazing VA.
I hope you got some value out of this income report. If you did - please leave a comment below and let me know what was most valuable to you! And if you have any questions, please reach out through commenting or by sending an e-mail to emmeline@alwaysusebutter.com
All the best luck for May!
Emmeline