This post may contain affiliate links, which are always marked with *. Please read my disclosure for more information.
In this post you will find out how I made $3 183 from food blogging and what I'm doing to grow my traffic. This is the first post in this series and I hope you will find as much value from these, as I have from other bloggers' income reports!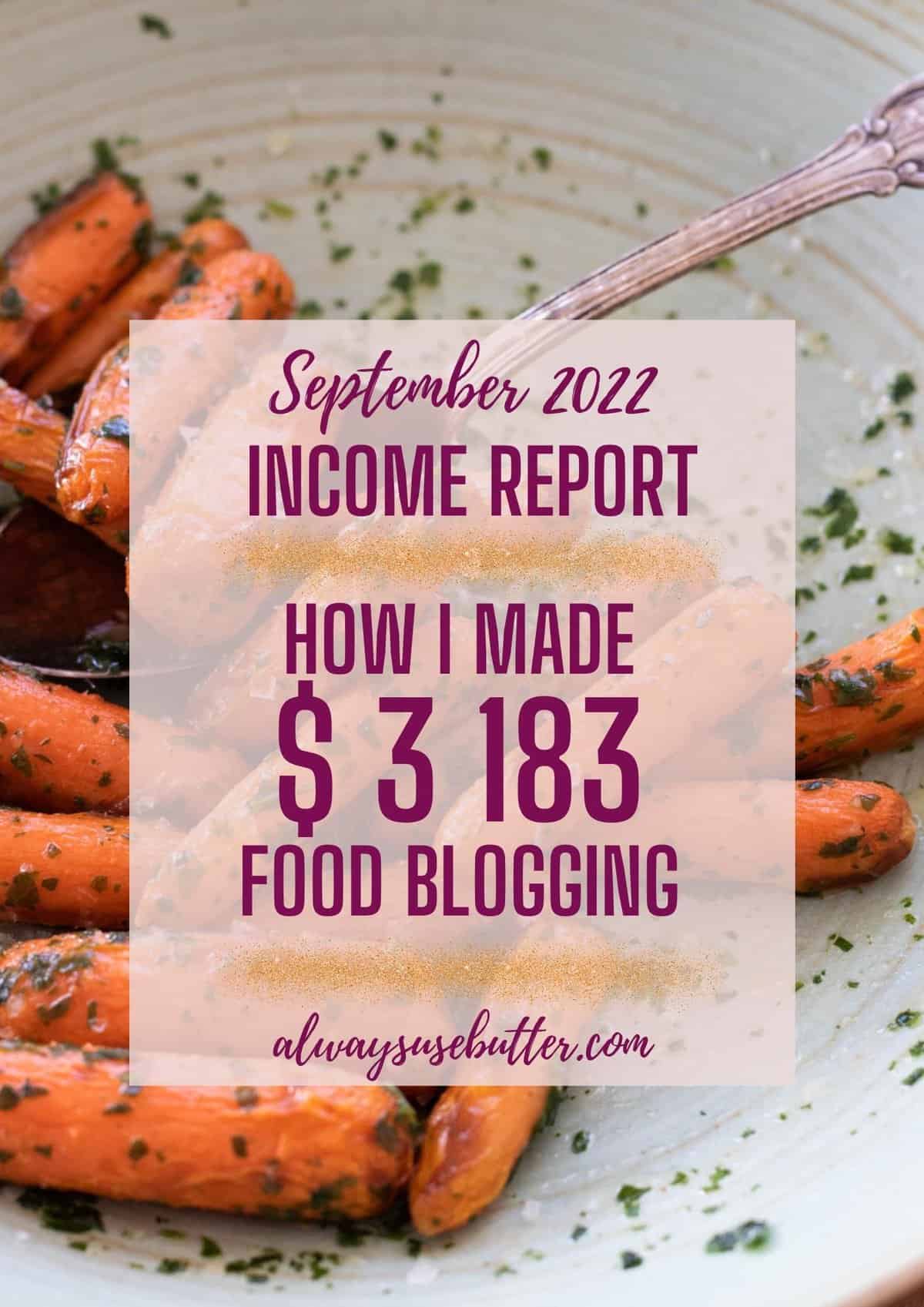 Jump to:
Why do I share my income reports?
I decided to start sharing my income reports for four reasons:
Keep myself accountable! I have big goals and what better way to make sure I reach them, than to show them to the world - along with my progress.
Give back! I've found so much value in reading other bloggers' income reports over the years (Pinch of Yum and MidwestFoodie among others), and it's about time I share what's working for me as well.
De-mystify blogging! When you're starting out, blogging might seem like a "make it or break it" type of endeavour, where if your traffic doesn't blow up in the first two years, you might as well quit. Well, that's just not true! Some succeed quickly, but for most bloggers it's a slow and steady race consisting of putting out good content week after week, year after year, and learning and adapting as we go.
I love sharing my journey! I've been wanting to start sharing blogger resources and income reports for a while but I've been too... shy? I guess? Well, not anymore!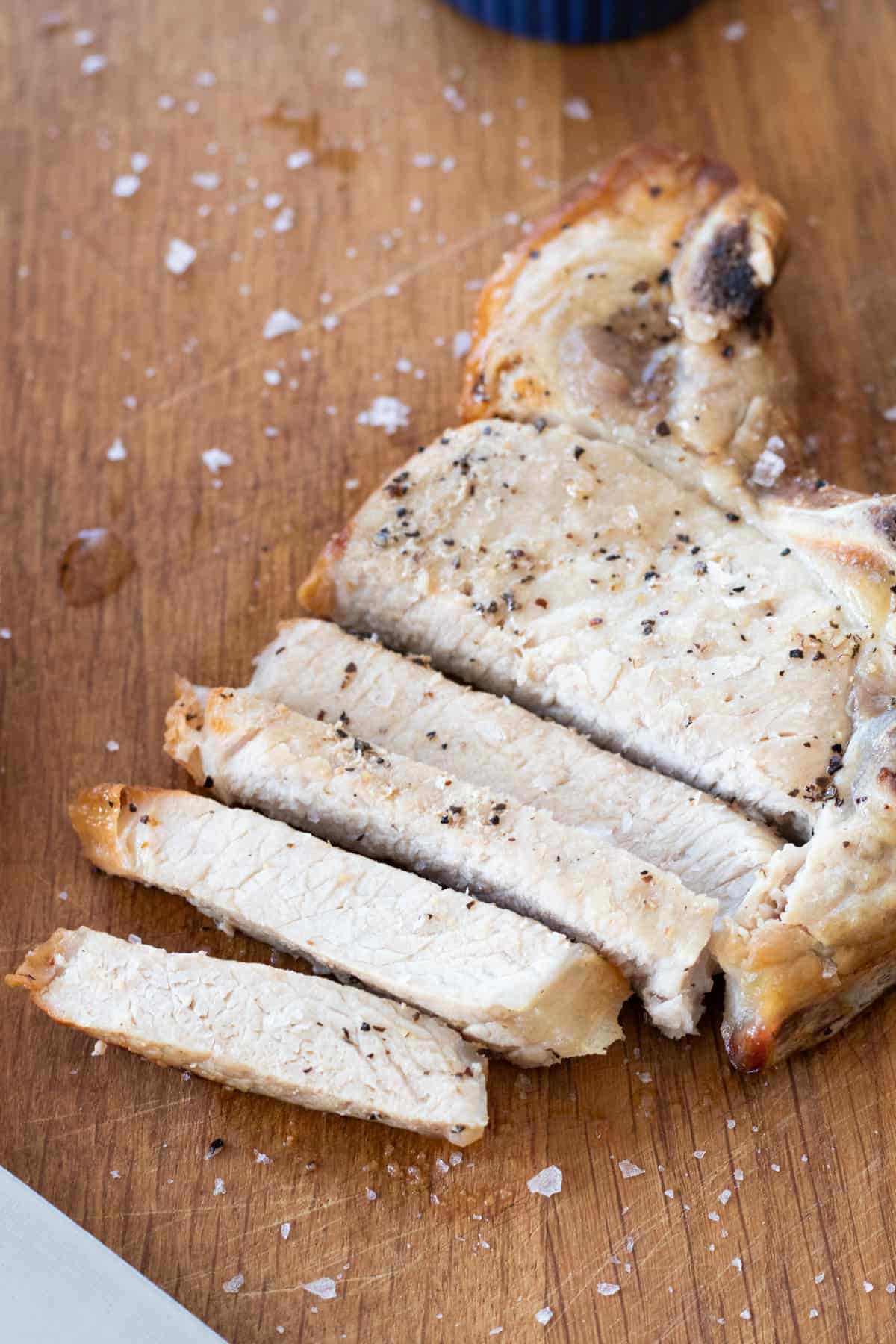 September 2022 Recap
I've been serious about blogging since day 1, and my aim has always been to turn it into a business. I've always tried to be strategic as well, but sometimes I get a bit stuck in a rut and focus too much on pushing out content and too little on strategy and figuring out what will actually move the needle.
September acted as a new start for me, with a renewed focus on being strategic about blogging, content creation and marketing of that content.
I love September! It always gives me a boost in life.
Apart from thinking about my strategy, this is what I did this month.
Published 4 new recipes:
Re-published 3 recipes:
Other things I did:
Updated 10+ recipes
Dabbled a bit with affiliate marketing to try to diversify my income a bit
Started posting my videos to YouTube again after a break of a few years
Created a new opt-in for my subscribers
September 2022 Traffic
I share both current figures and where I was a year ago, as I find it encouraging to see the progress I'm making even when it feels like I'm not where I want to be... yet!
| | | | |
| --- | --- | --- | --- |
| | September 2022 | September 2021 | Growth |
| Page views | 154 734 | 86 117 | 77% |
| Sessions | 136 474 | 74 678 | 83% |
| Users | 110 827 | 61 842 | 78% |
When I stop to think that each month over 100 000 people come to this little corner of the internet that I built all by myself, I am BLOWN AWAY and so proud of how far I've come in the past 4 years.
Traffic Sources
Organic search: 78%
Direct: 12%
Referral: 8%
Socials: 3%
Demographics
I share this as well as it makes a huge difference for RPMs! My US traffic made up ~60% of my traffic last December, and now it's under 50%. Increasing my US traffic % is something I work hard at, as that's where the highest RPMs are.
US: 48%
UK: 26%
Canada: 7%
Australia: 6%
South Africa: 2%
Other: 11%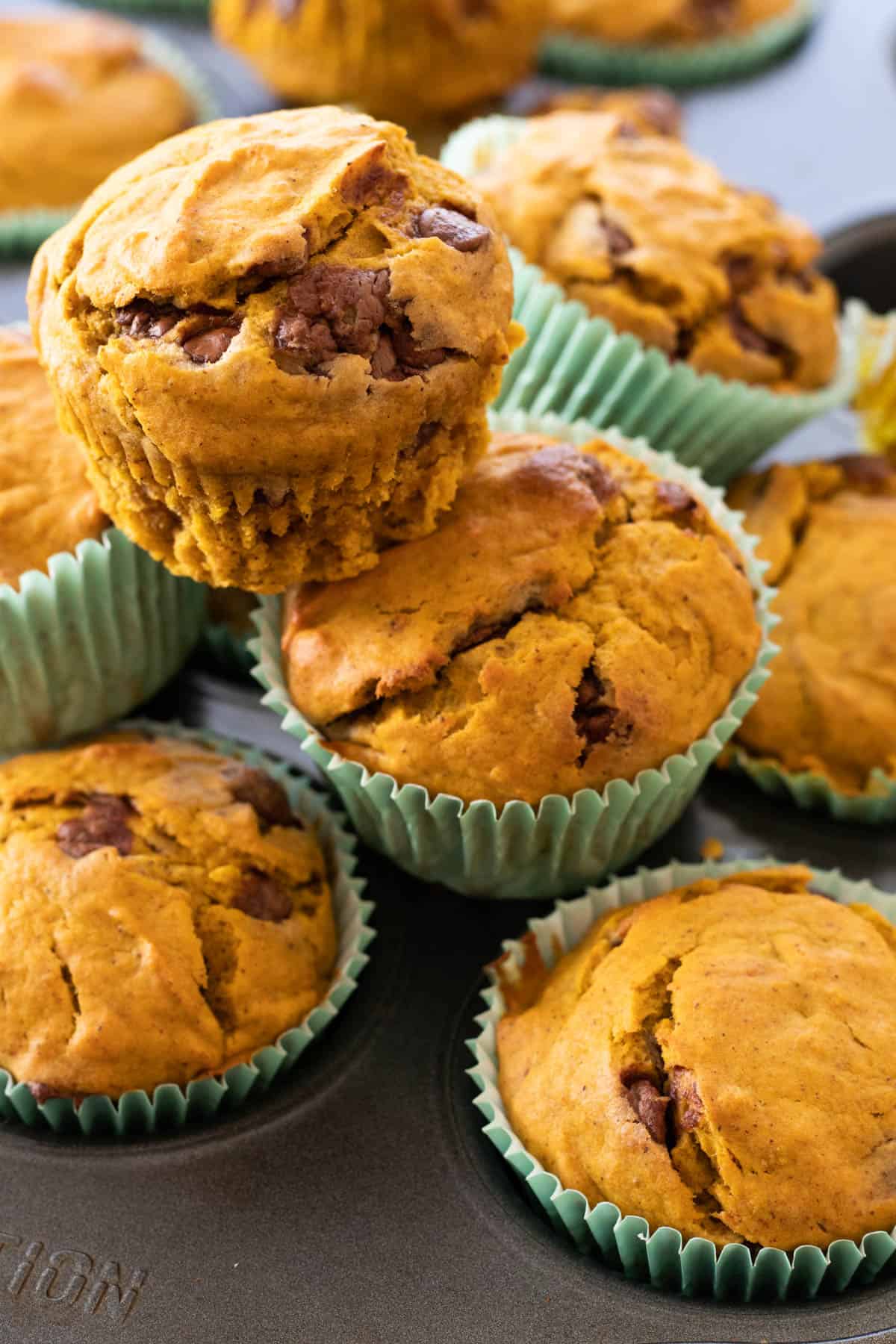 September 2022 P&L
Let's see what this traffic brought me in terms of monetary results!
September 2022 Income
I make almost all my income from AdThrive through display ads on my website.
I've been with them since January of this year and have seen an increase in RPMs since the switch. They are still low compared to a lot of my peers, but I'm working on increasing them while not overwhelming my readers with ads.
| | | | |
| --- | --- | --- | --- |
| | September 2022 | September 2021 | Growth |
| RPM | $20.58 | | |
| RPS | $23.34 | $21.91 | 7% |
| Total Ad Income | $3 181 | $1 636 | 94% |
RPM is what I make per 1000 pageviews, RPS is what I make per 1000 sessions.
I also make a very small income from affiliate programs*:
Amazon: $2.76
Total income: $3 183
September 2022 Expenses
I run my own business full time and divide my time between food blogging and business consulting. Here I only include the expenses that are directly related to my food blog - other shared expenses like cell phone costs, company car, new computer, etc. are not included here.
September 2022 Profit
| | |
| --- | --- |
| Income: | $3 183 |
| Expenses: | -$716 |
| Profit: | = $2 467 |
The profit above does not take into account taxes.
While it's not enough for me to live on quite yet, it does pay for my rent & my very expensive horse riding hobby!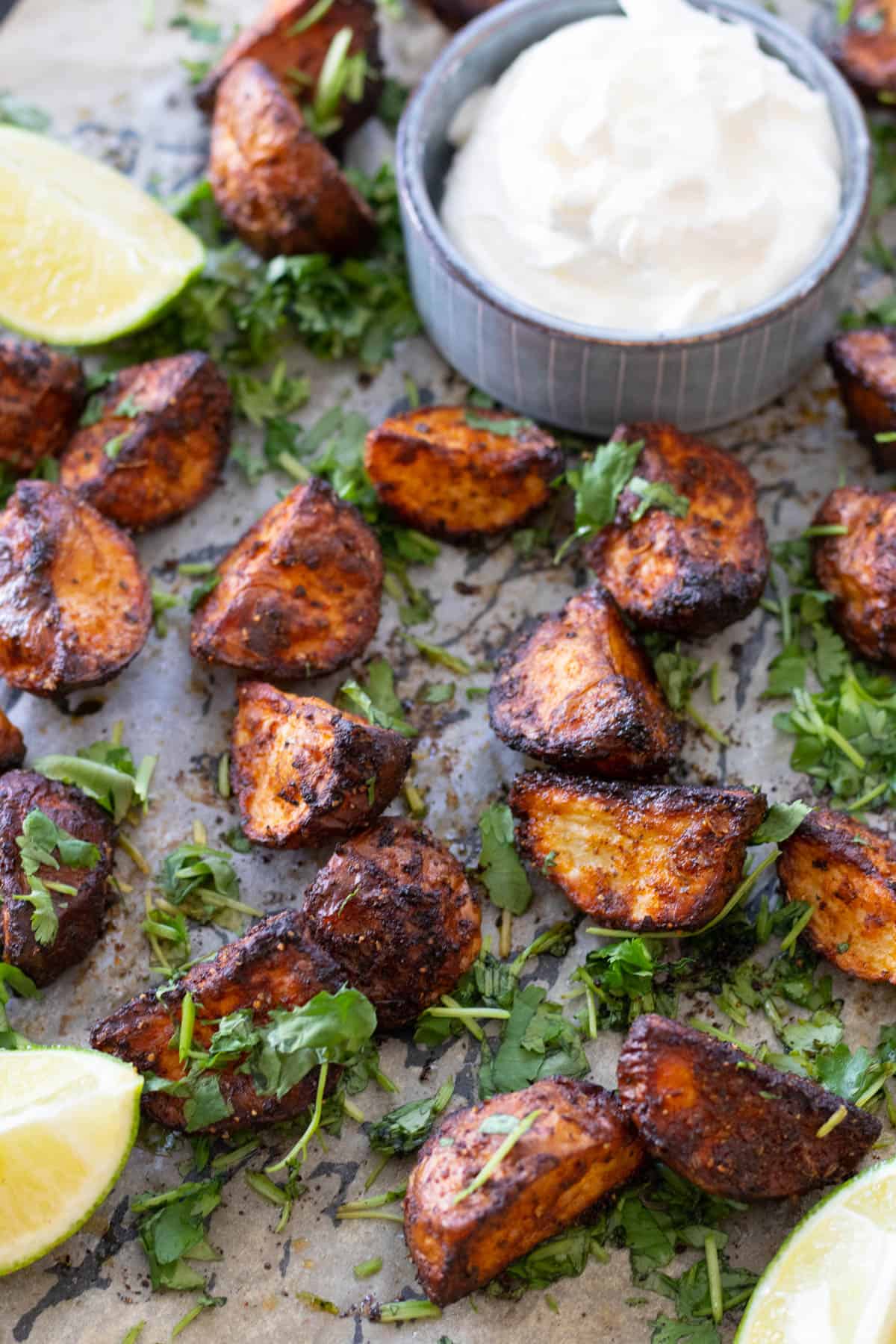 Goals and Plans for October
Q4 is here and I'm super excited to see how much I can get my traffic & income to grow during these last months of the year.
October Goals
Pageviews: 170 000
Total income: $4 000
October Action Plan
A goal without a plan is just a wish.

Antoine de Saint-Exupéry
Update seasonal content - for October this means a focus on Fall, Halloween & Thanksgiving content
Post at least 6 new recipes
Post at least 1 new air fryer resource
Create web stories for seasonal, new & updated content
Create reels & TikToks for seasonal, new & updated content
Test a few Pinterest stories (Pinterest has never really worked for me but I have a hard time giving up on it completely!)
BE SMART! New content is great and so much fun, but updating or marketing existing content often gives a lot more bang for my time.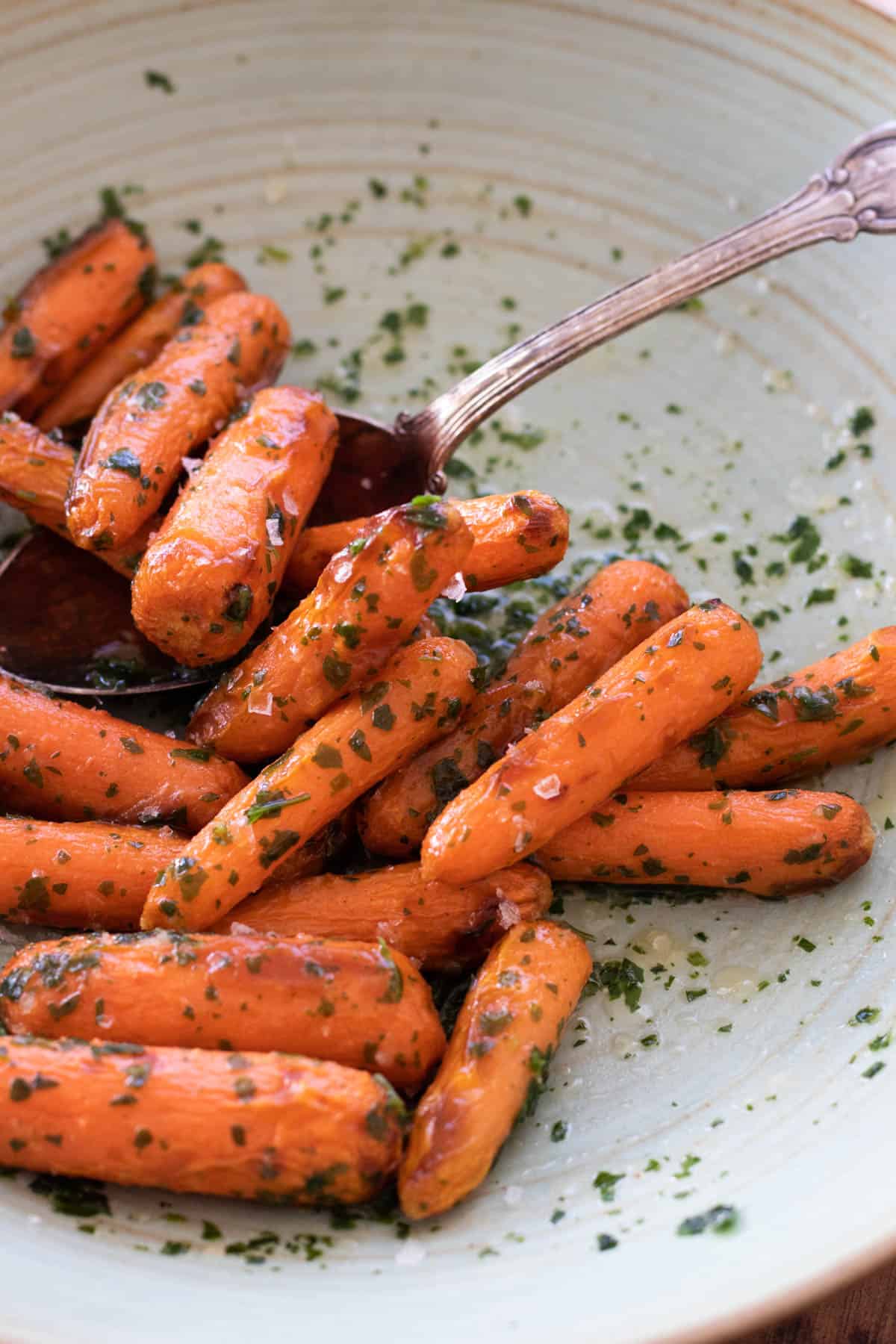 I hope you got some value out of this income report. If you did - please leave a comment below and let me know what was most valuable to you! And if you have any questions, please reach out through commenting or by sending an e-mail to emmeline@alwaysusebutter.com
All the best luck for Q4!
Emmeline