If you want to combine easy cooking with your love of pink, then this guide is for you. Here I present the four best pink air fryers on the market, to help you on your way to easy cooking, in style.
This post contains Affiliate links. Affiliate links are marked with *.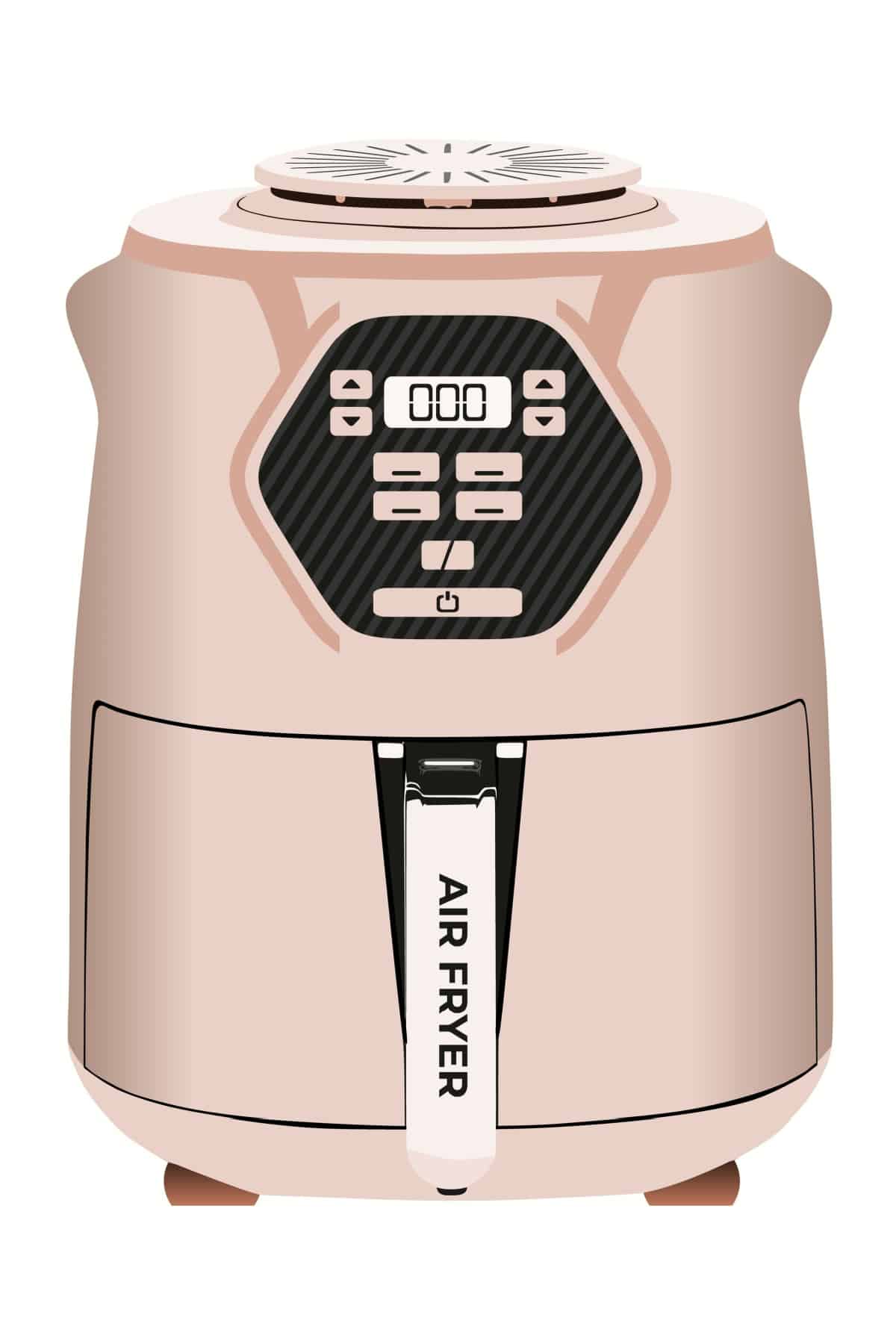 Jump to:
This version has an LED touch screen, customizable time and temperature and a non stick basket. It's also got amazing reviews! 4.5 stars from 800+ reviewers on Amazon - sure to say, this is a good one. For a very decent price, as well!
Here's a great budget option with cute metallic pink details. Highly rated with 4.5 stars from 1300+ reviewers on Amazon, and a stylish retro design.
This smaller air fryer is pretty in pink and comes well recommended, with 4.5 stars from 65 reviewers. Perfect for small kitchens and single person households.
This small air fryer is not entirely pink, but has gorgeous metallic pink details. With a cute retro temperature dial it has a non-stick and dishwasher-safe basket. Perfect for small kitchens & single households! It only has 6 reviews on Amazon, but those are all 4 and 5 stars.