This post may contain affiliate links, which are always marked with *. Please read my disclosure for more information.
Salmon is one of those proteins that's both super yummy, amazingly versatile and exceptionally good for you. While it's perfect for weight loss and fatty enough to help you sustain a low carb diet, it's also full of important Omega 3 which makes it a protein everyone should have at least once a week. Preferably more!
A common recommendation is to have two 3.5 oz or 100 gram servings a week - so have two good salmon dinners a week and you'll be good!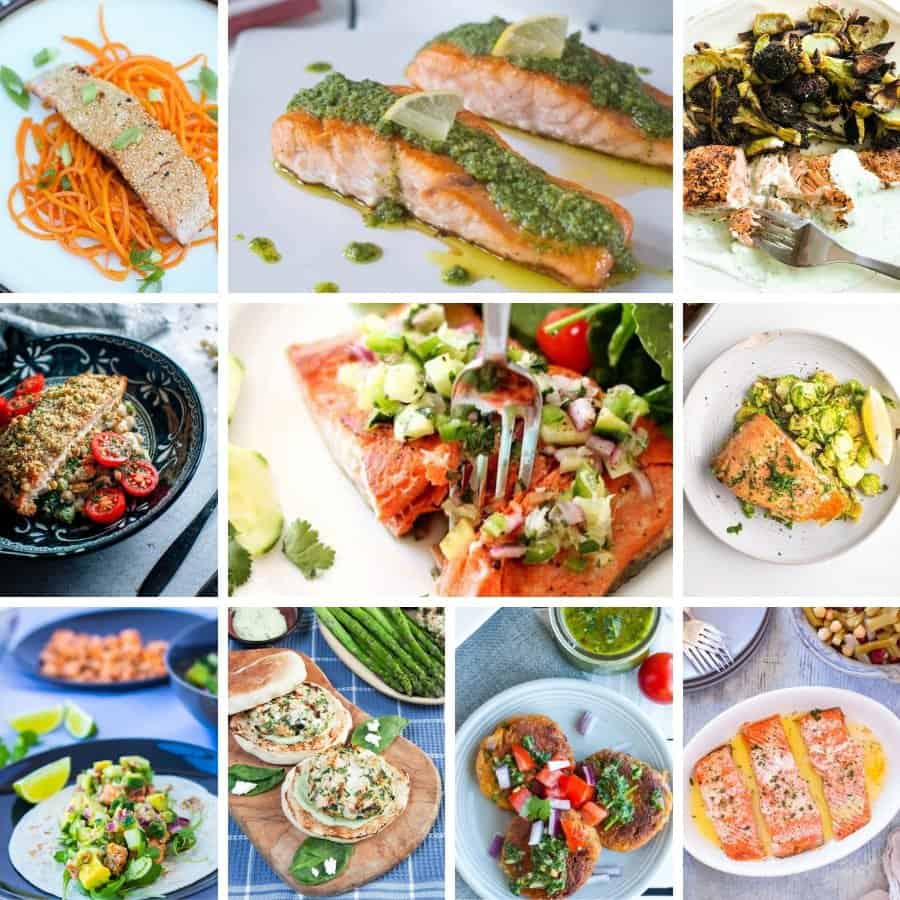 Now as always, I am here to help you make it happen! Being one of my favorite proteins ever I have gathered up so many great salmon recipes over the years - and with a little help from fellow food bloggers, today I'm sharing my 8 favorites.
But first, let's talk leftovers. I hear some people say that you can't reheat fish - that it will go bad, or that it will taste bad. Nonsense, I say! Especially salmon works great to heat up the day after, and if you know you will be doing this you could also cook the salmon a minute less. This way it will finish cooking when re-heating, and you'll get a perfectly cooked piece of salmon instead of a dry one!
OK then - over to what you came here for. The 10 Quick, Easy & Healthy Ways to Eat Salmon! All in no more than 25 minutes from start to finish.
And if you need even more sides to go with it - check out my complete guide to what to serve with salmon.
1. Sesame Crusted [15 minutes]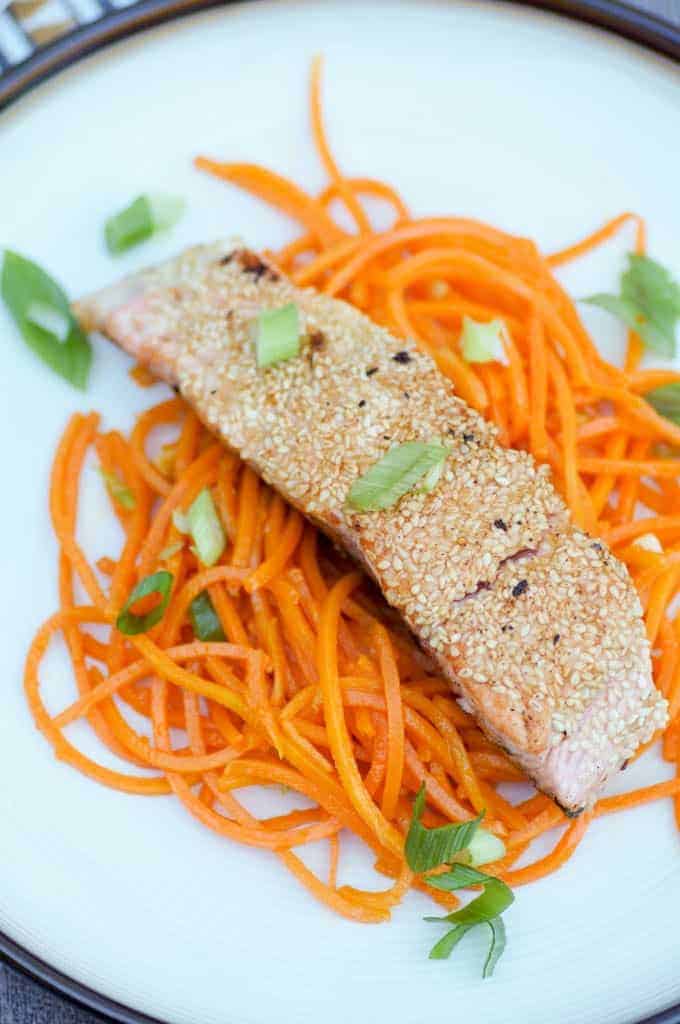 Sesame-Crusted Salmon with Butternut Noodles
2. Topped with Lemon Pesto [16 minutes]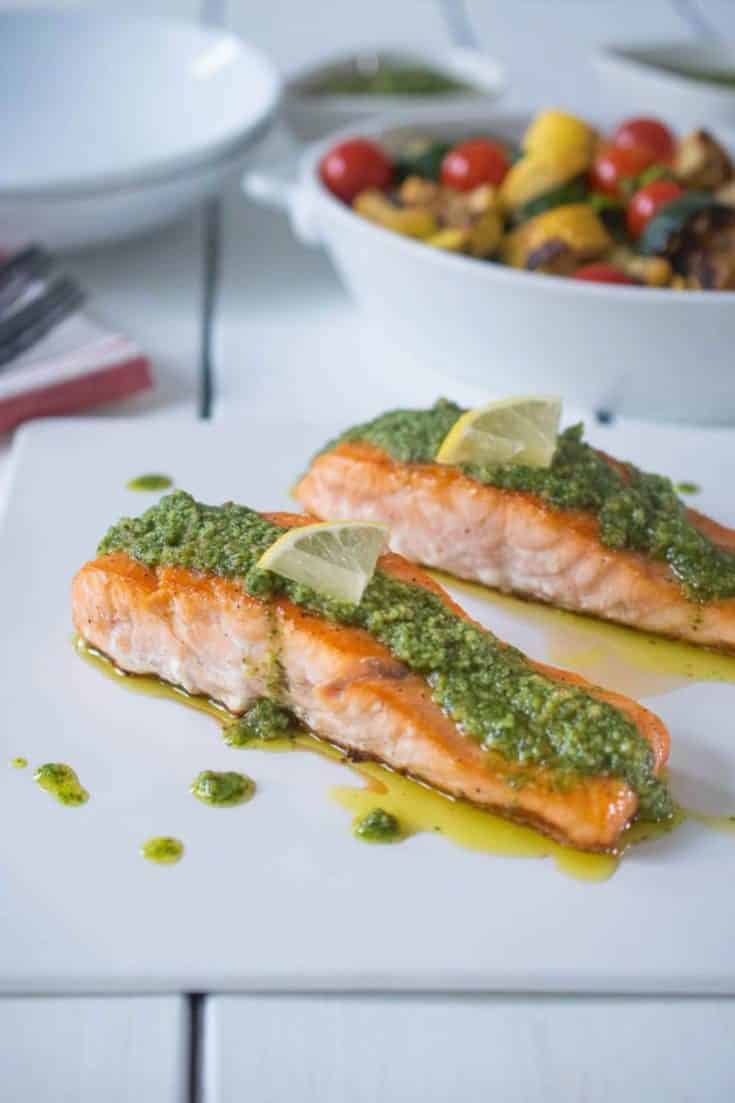 Mediterranean Lemon Pesto Salmon
3. Covered in Lemon Pepper [25 minutes]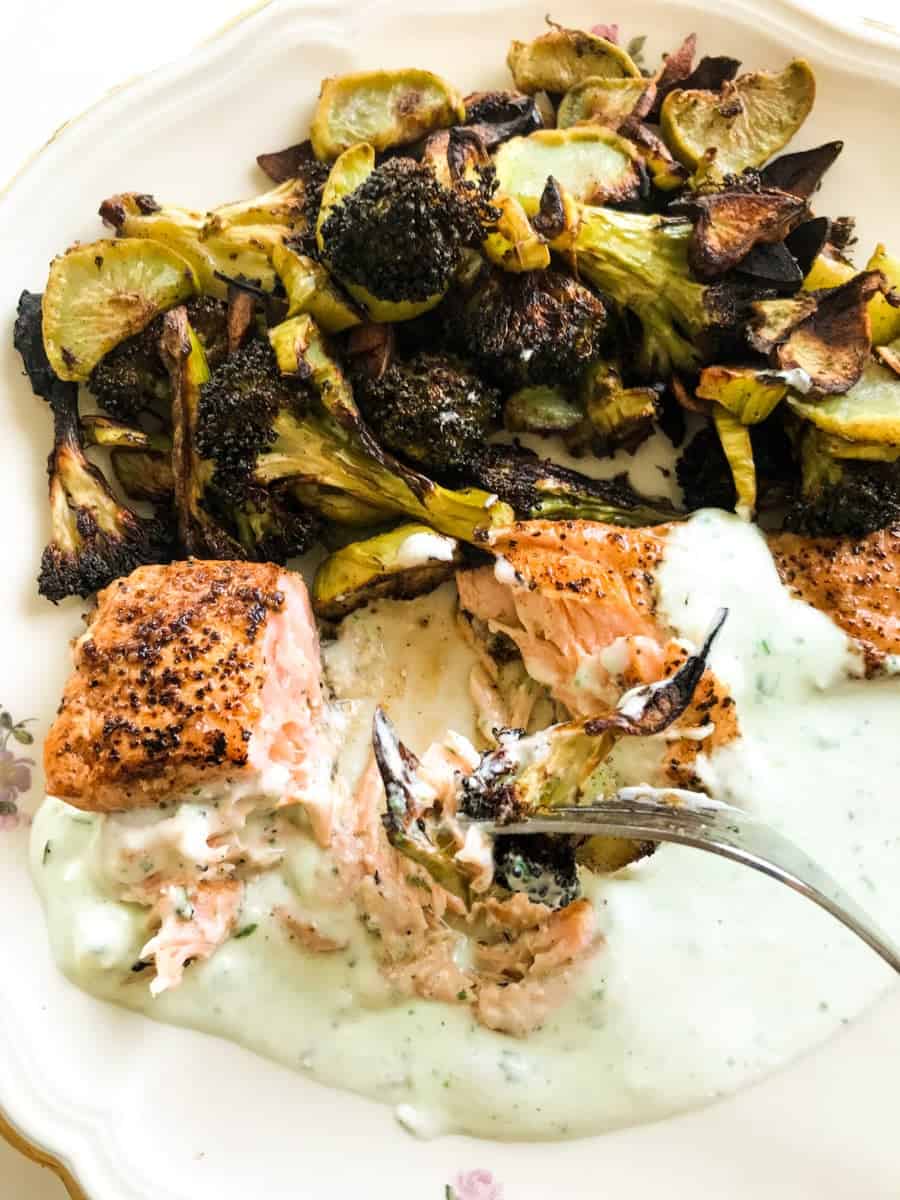 Lemon Pepper Salmon with Garlic Roasted Broccoli and Feta Yogurt Sauce
4. With Walnut Crust [20 minutes]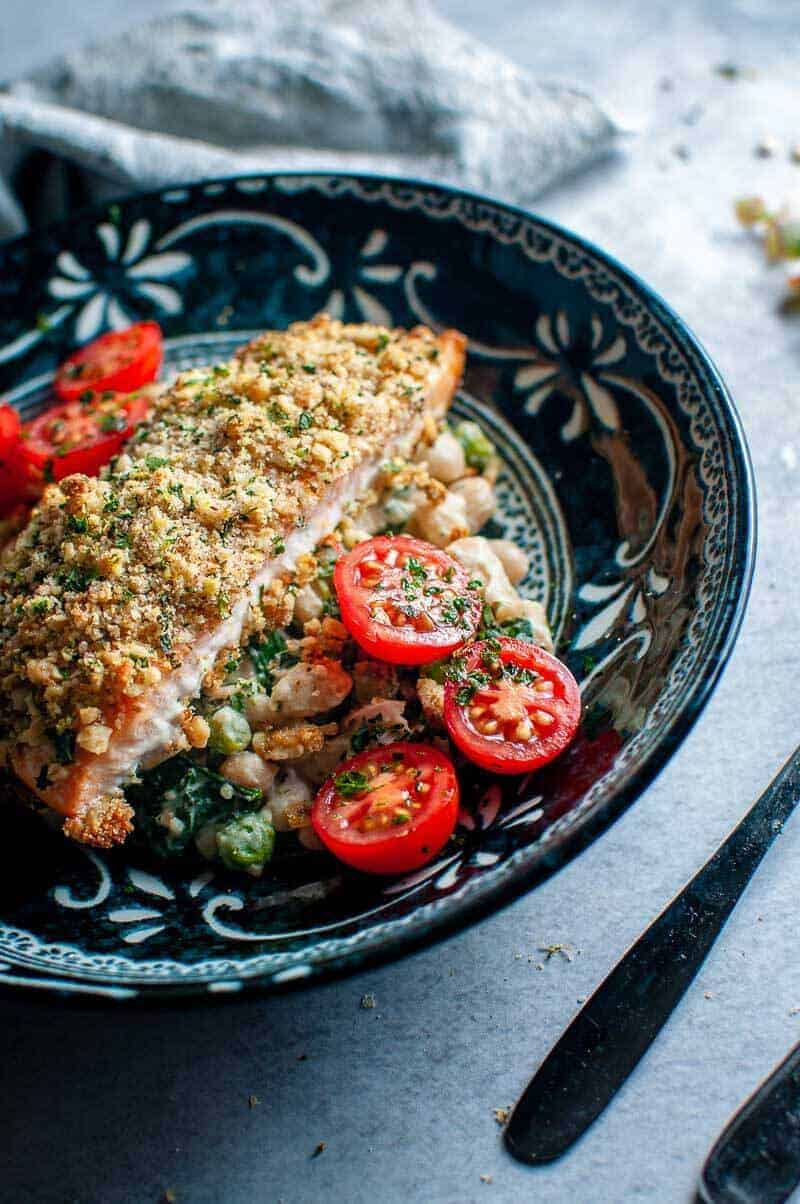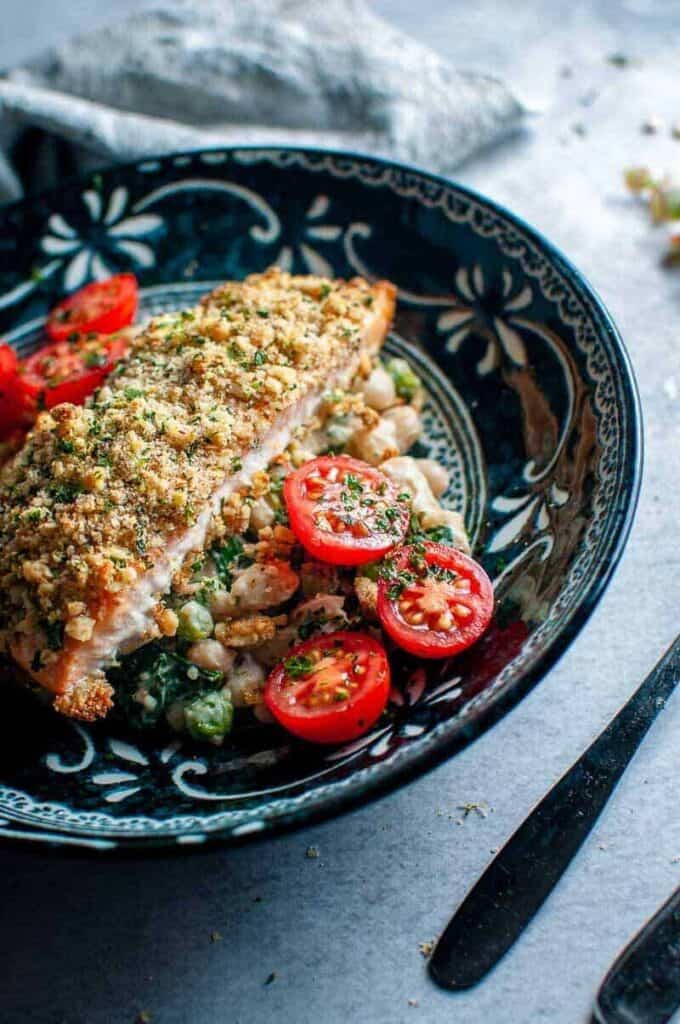 Crumbed Salmon with Walnut Crust
5. With Salsa [18 minutes]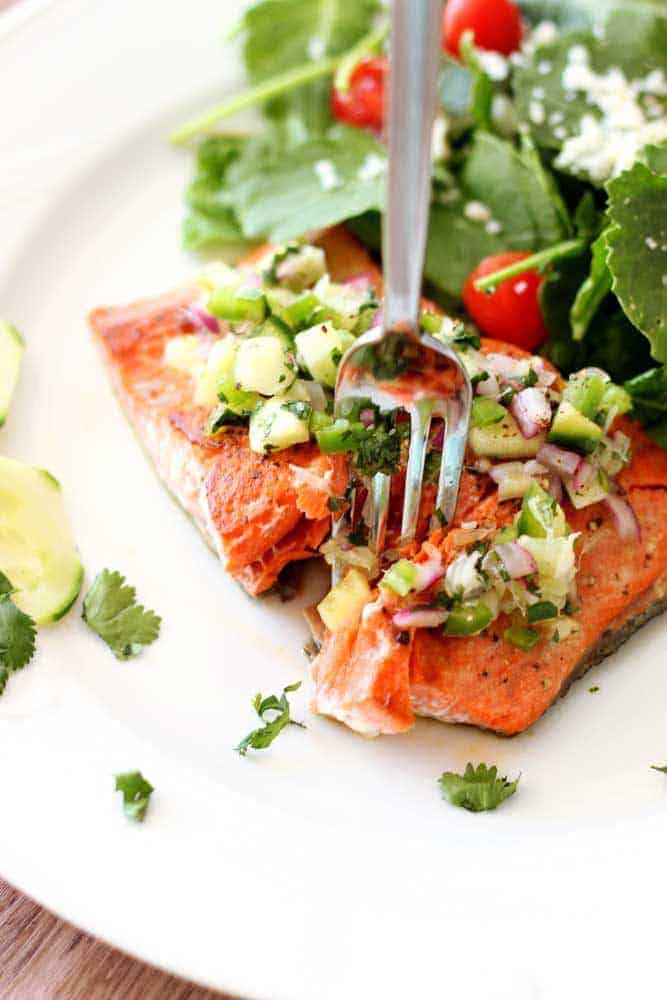 Pan-Seared Salmon With Cucumber-Lime Salsa
6. As a Sheet Pan Meal [20 minutes]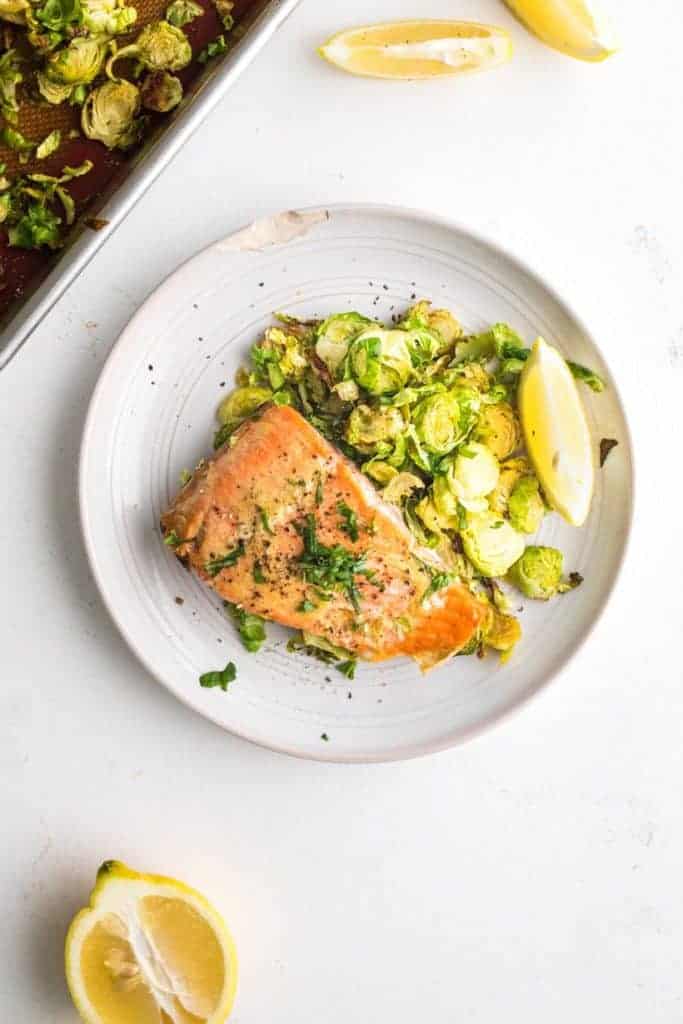 Sheet pan maple mustard salmon with brussels sprouts
7. In Tacos [15 minutes]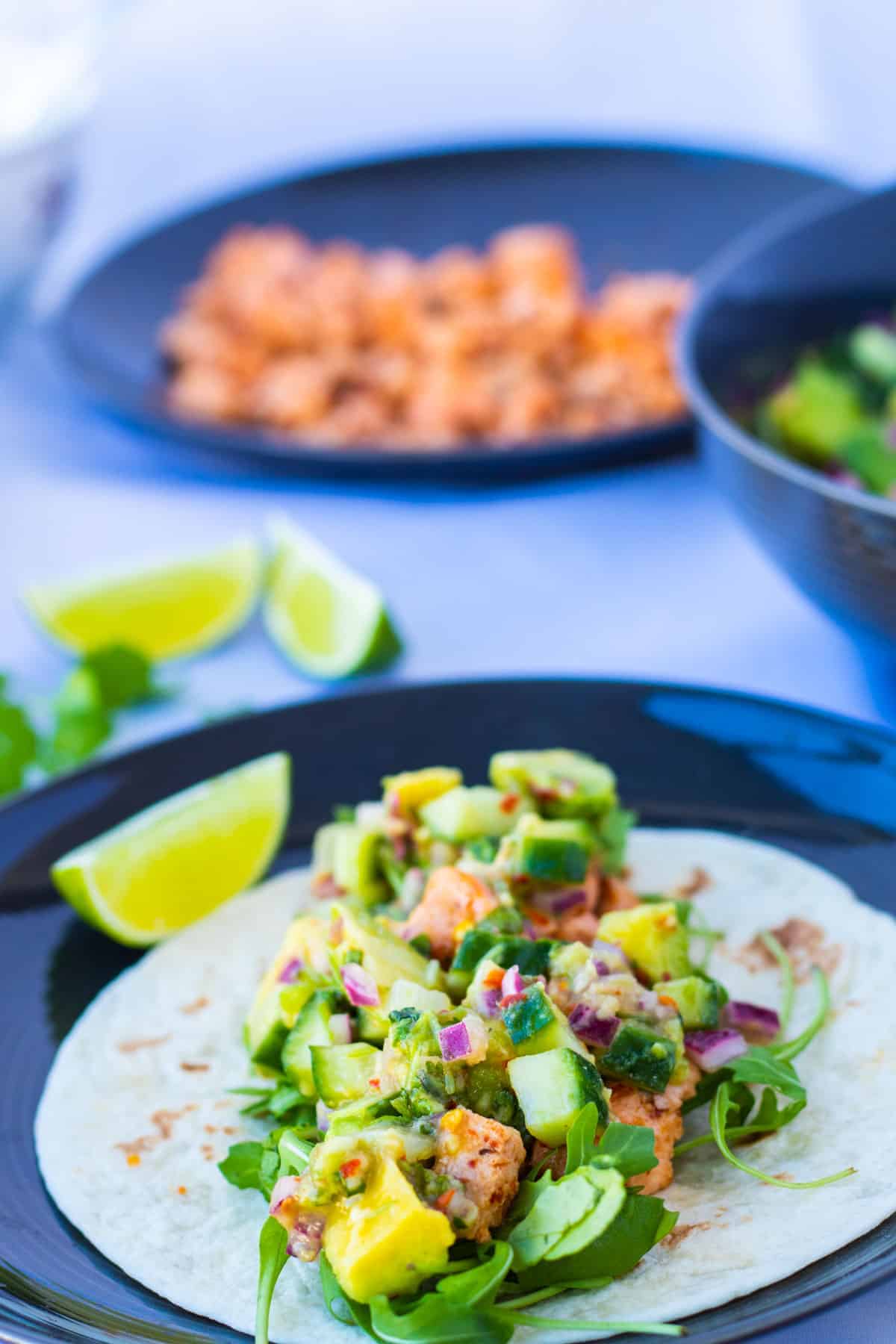 Salmon Tacos with Ginger Avocado Salsa
8. In a Burger [16 minutes]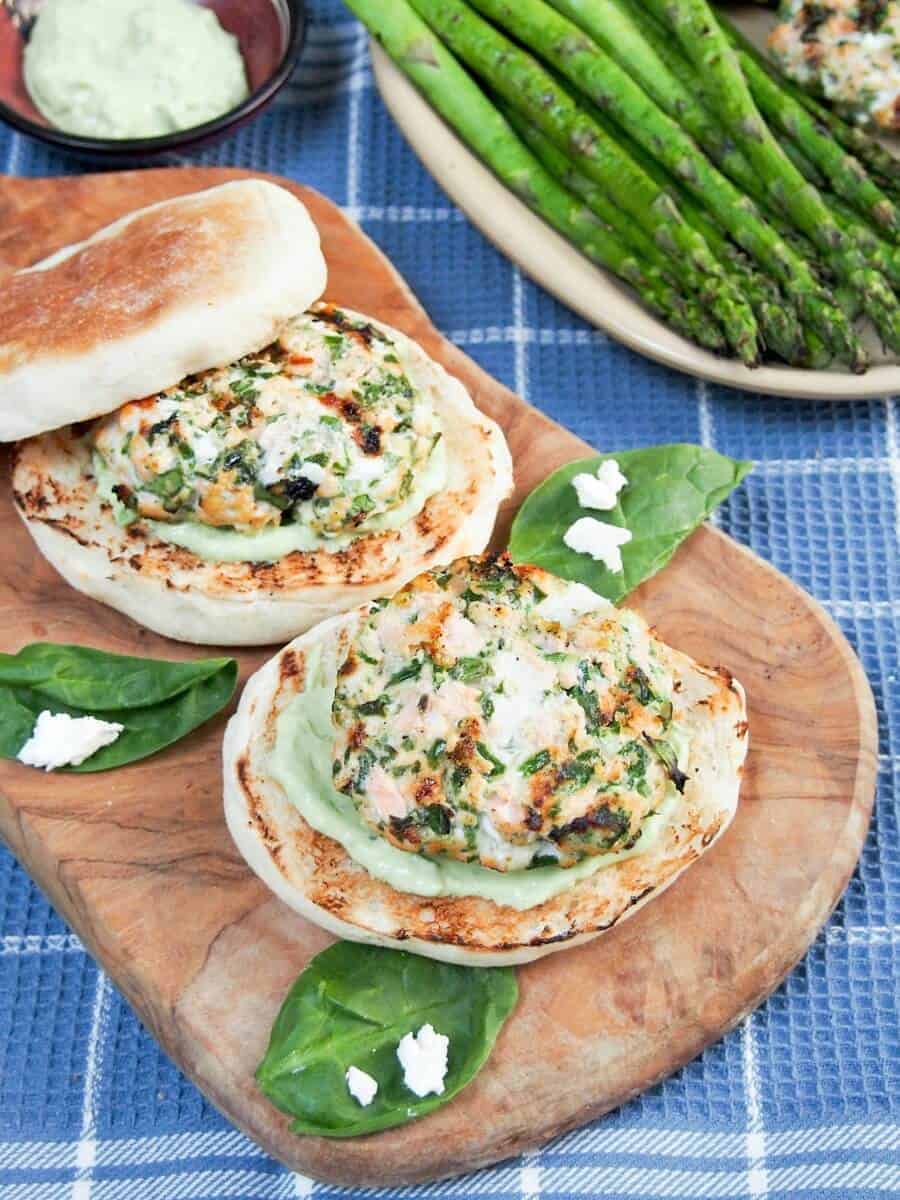 9. In Salmon Cakes [20 minutes]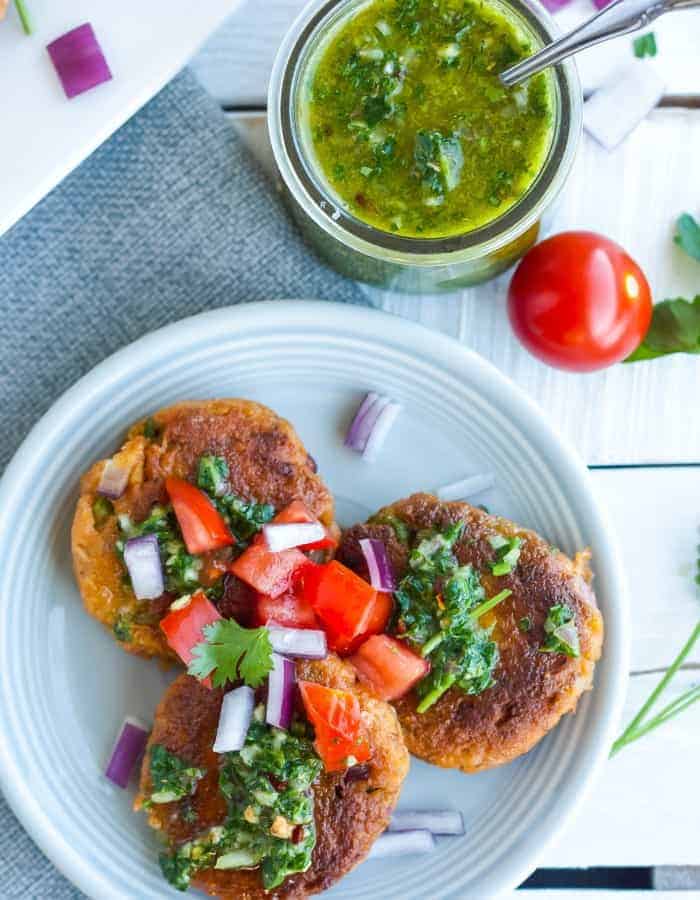 10. Microwaved (!) [5 minutes]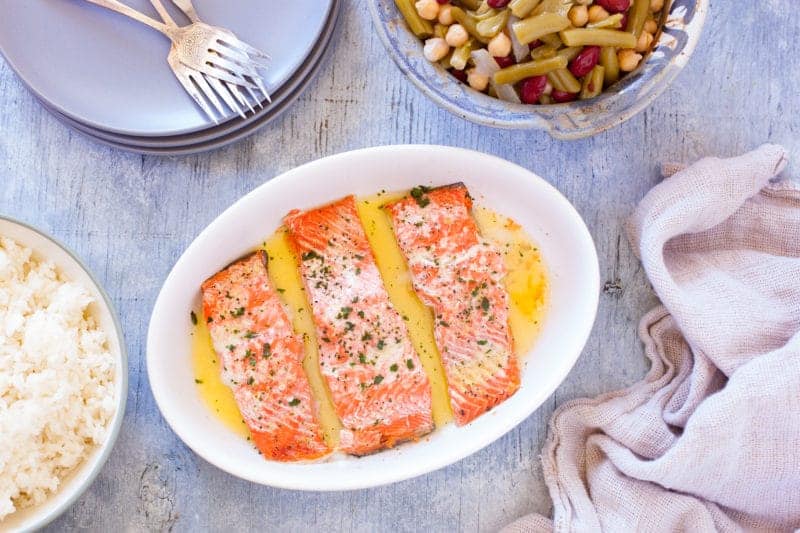 Microwave Salmon with Lemon Pepper Butter
That's it for my favorite ways of having salmon! What about you? What's your favorite way of cooking salmon? Let me know in the comments below!