This post may contain affiliate links, which are always marked with *. Please read my disclosure for more information.
These breakfast ideas are quick, healthy & can all be grabbed straight from the fridge. Perfect for those busy mornings when you still want to have something healthy - and, of course, delicious!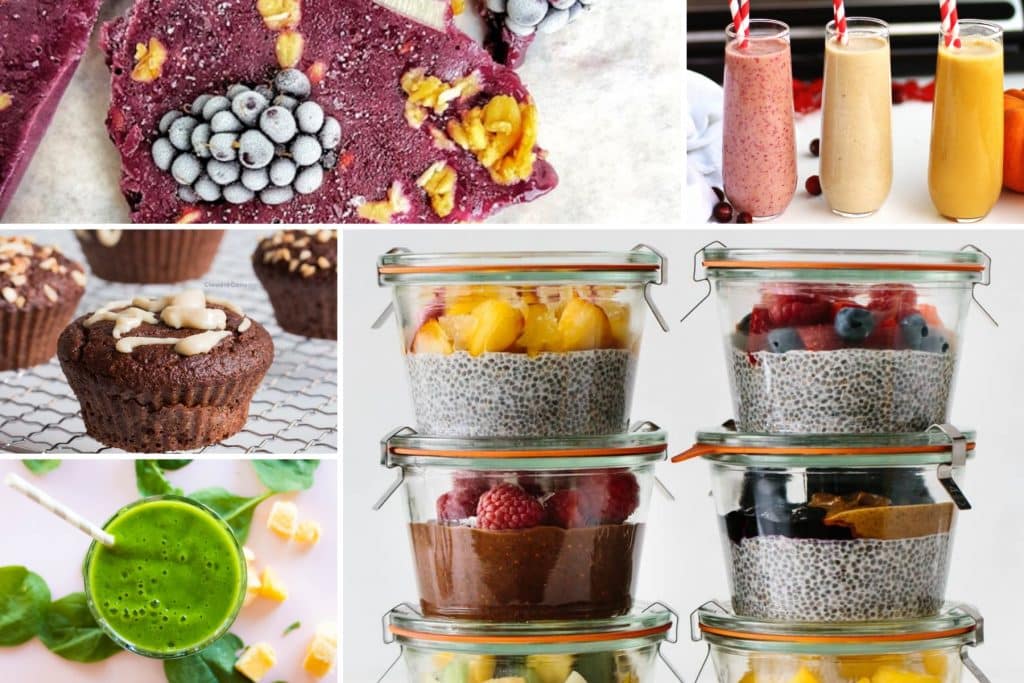 Why a healthy breakfast is important
We've all heard it: "Breakfast is the most important meal of the day." And while not everyone might agree, I feel like if you are having breakfast it's a good idea to make it a healthy one.
Why? Well, for me at least - the way I start my day really sets the tone for the day itself. If I start out by having something less healthy for breakfast, well why even bother the rest of the day?
As you might know by now, I'm not one for limiting my calories or making anything off limits. And while I might go on the occasional detox & intermittent fasting trip to "re-set" my cravings I generally eat what I want, following some kind of thinking that my body knows what it needs but mainly I just love food (especially carbs, and cheese) and I don't want to limit my enjoyment of it. (One life, and all that.) Instead, I try to add healthy stuff as well. Like a healthy breakfast.
But how? Mornings are notoriously busy & there's never enough time. We all know we should just go to bed half an hour earlier and then it would supposedly be all well and lots of time left over, but there's just too many episodes of Billions to watch.
(And to be honest, I tried moving it all back half an hour and I'm still running around like crazy! I just spend more time scrolling through Pinterest and answering comments on Instagram and sipping my coffee before I start running around like crazy.)
As with everything, getting your morning off to a good, healthy, stress-less start is all in the prep.
Mornings are actually uniquely suited to prepping healthy stuff to eat because when you're that tired & stressed you're not as likely to argue with yourself over what to eat (source: empirical studies on myself). So while at lunch time you might just skip that nutrient packed salad you brought along in favor of a nice juicy burger - at breakfast, who's got time?!
So whether you bring it to work, eat it in the car, take it to the gym or just have it on your couch (before all that crazy running around!) - just take a few minutes on the weekend or the night before and prep your breakfast.
I put together 15 or so recipes to get you started - for all tastes & breakfast types. And you know what? They all work great for an afternoon snack as well if you're on the intermittent fasting train or just need something extra to get you through the day!
But first, let's sync our vocabularies.
What are healthy breakfast foods?
OK we could debate this one forever, so let's just get to what I consider to be healthy. First of all what I try to exclude from my own breakfasts & have therefore excluded from this list as well is:
Any added sugar - instead, I look for foods that are un-sweetened or sweetened by fruit alone (and not in any excessive amounts!). A dash of honey might get the thumbs up, but not much more.
All white bread, cereals or other empty carbs.
Red meat, I mean - while far from a vegan or vegetarian, if there's somewhere I can really skip it it's for my weekday breakfasts!
What I instead look for in a healthy breakfast is:
Healthy fats
Vegetables
Berries
Fruits (but not too much!)
Proteins
Fiber
Antioxidants (back to those berries!)
And lots of great flavor!
In this post I think you will find something no matter your breakfast tastes. There are recipes with and without eggs, with and without yogurt and with and without oats - like I said, something for everyone!
To go straight to one of the categories just click the links below - I've included for you:
Enjoy your hassle-free breakfast!
Breakfast Smoothies To Go
A smoothie is a classic breakfast to go, and while you can nowadays buy it on every street corner the prices they charge are ridiculous! Get a few reusable smoothie cups* instead and they will pay for themselves in what? A day or two?
And while smoothies are always best when made fresh - you can actually make these the night before as well. Because we're all into speed in the morning here, right?!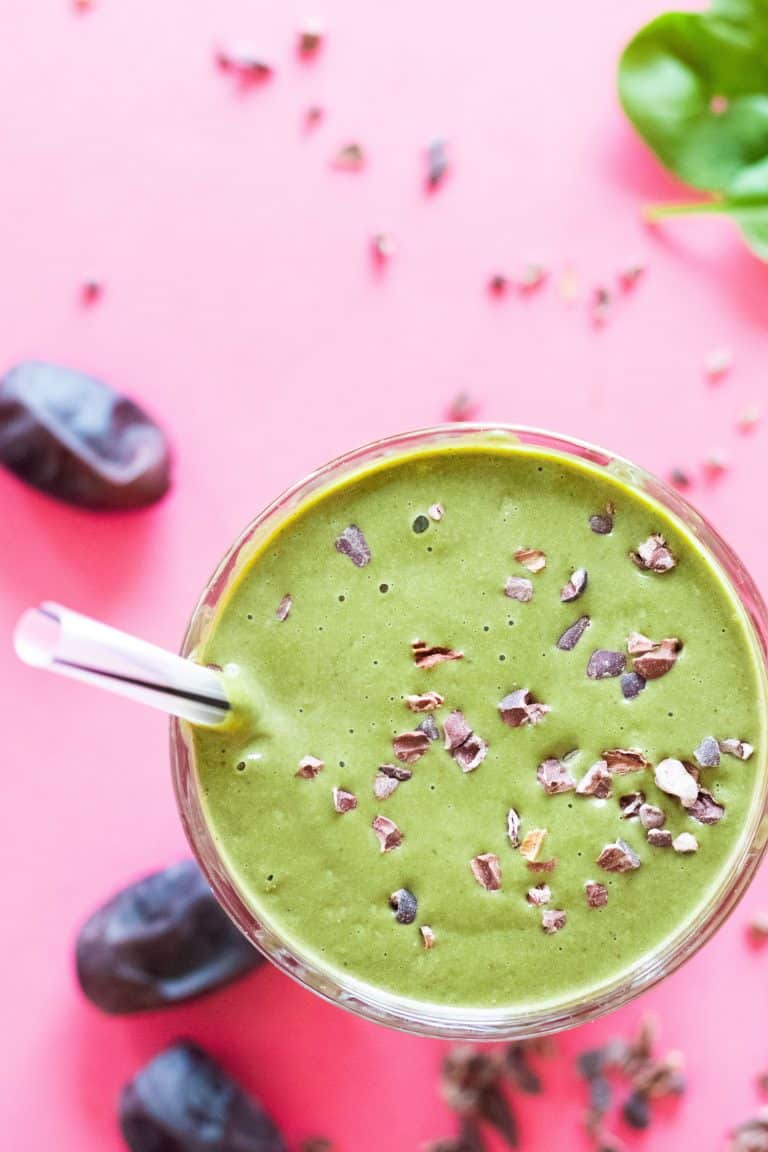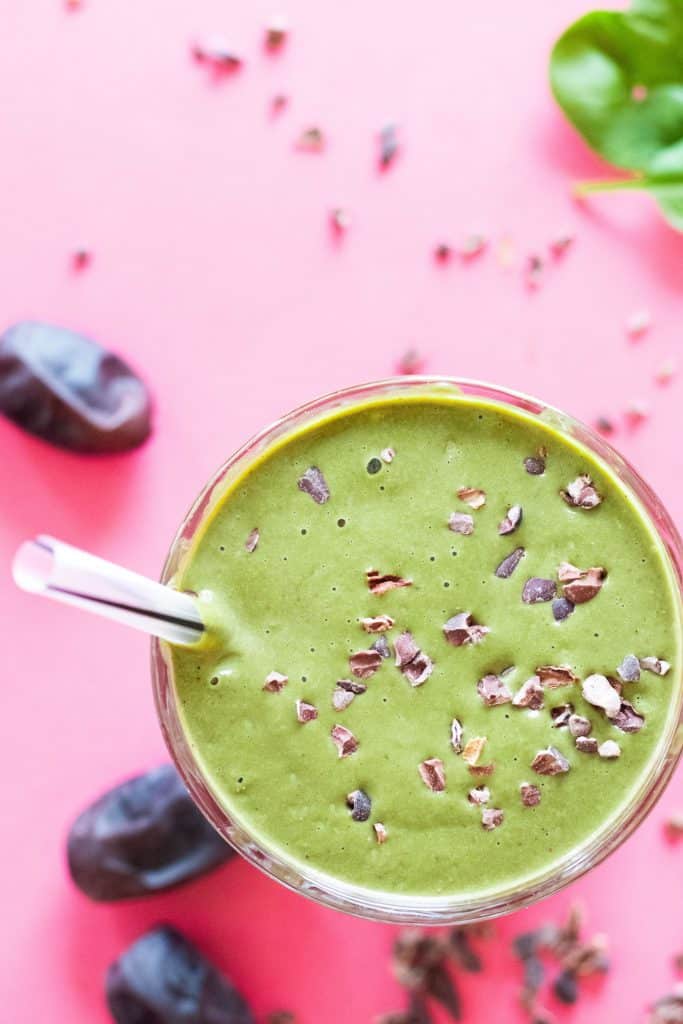 Truly indulgent for the chocolate lover - it's breakfast that tastes like a chocolate peanut butter milkshake, with loads of good stuff hidden in there. My go-to breakfast for a loooong time - it's just so delicious.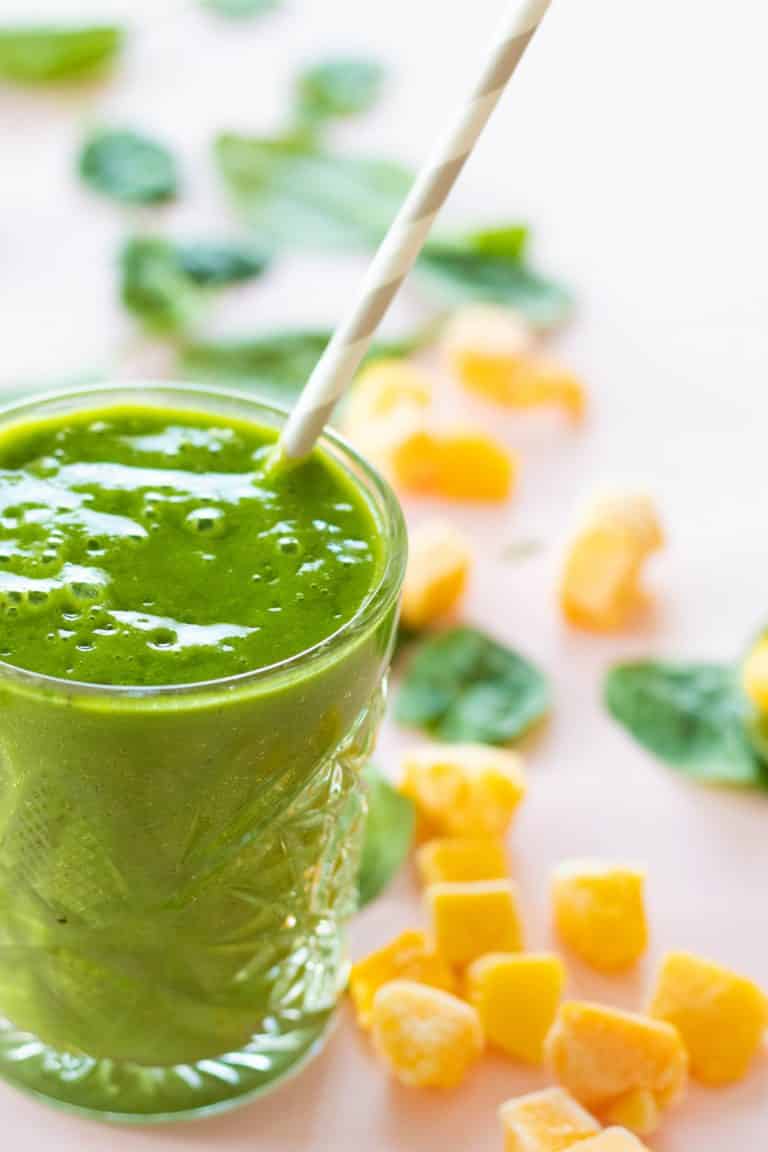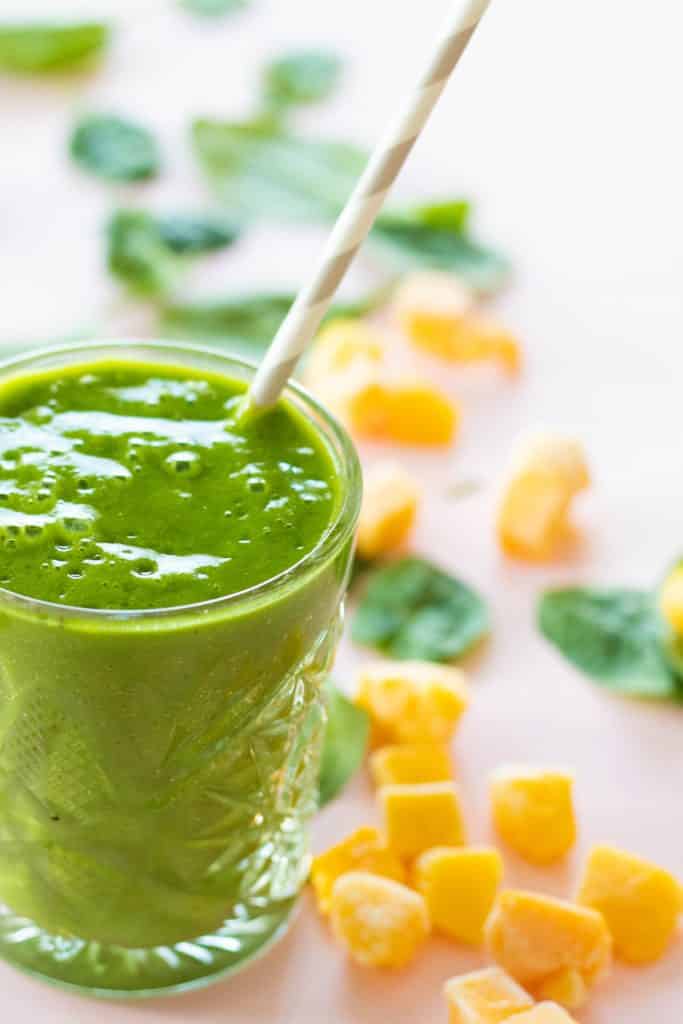 There's no better (or tastier!) way to chase off a cold (or a hangover for that matter). Nowadays I mostly make this sweeter version on the weekends, but it's a delicious treat for a weekday as well.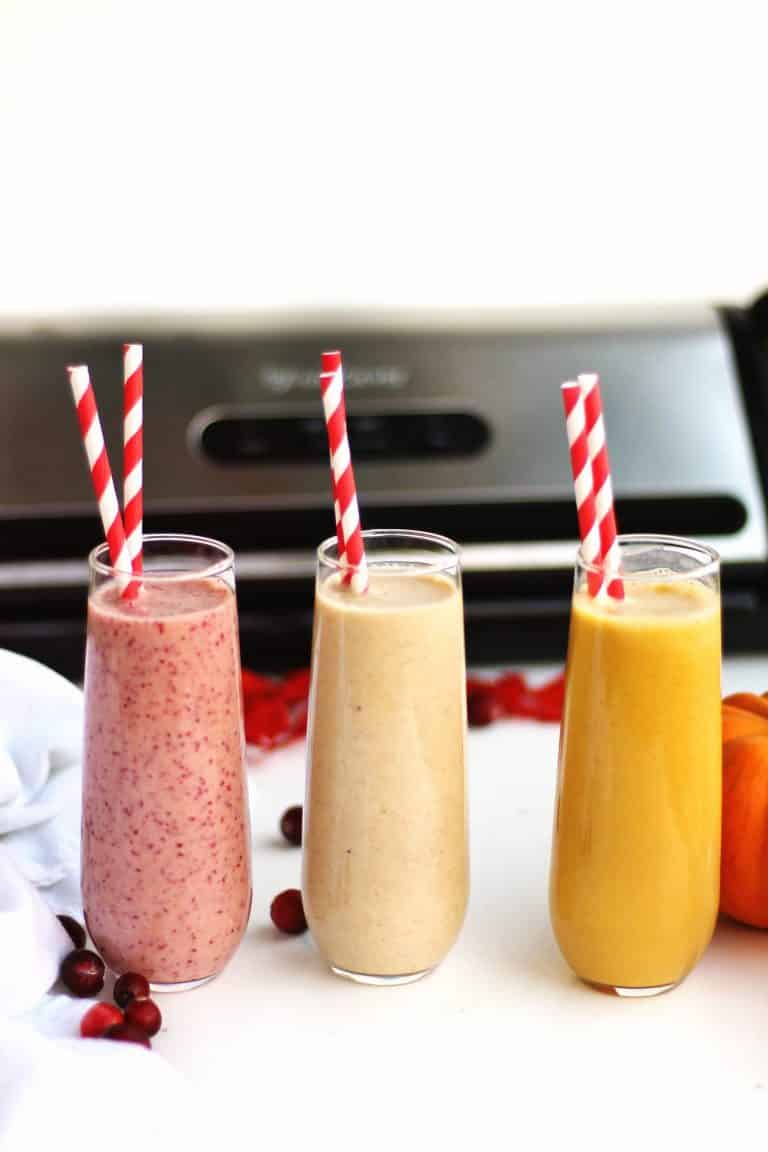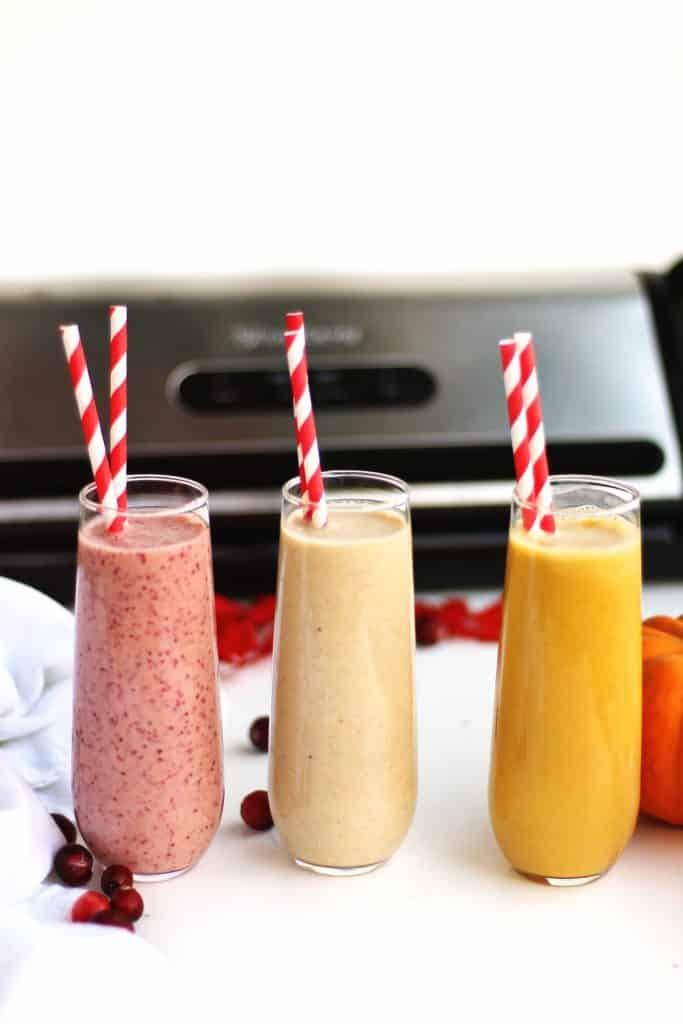 For the super prepper who loves all fall flavors, Trish of Rhubarbarians (love the name) put together these smoothie freezer packs. With these packs ready to go in the freezer you have literally zero excuses!
Breakfast Muffins To Go
Another classic option for breakfast to go is the breakfast muffin. I myself love it, and usually gravitate towards the more savory version. However - even a sweeter muffin can be a great breakfast, just make sure to check that there's not too much sugar in there.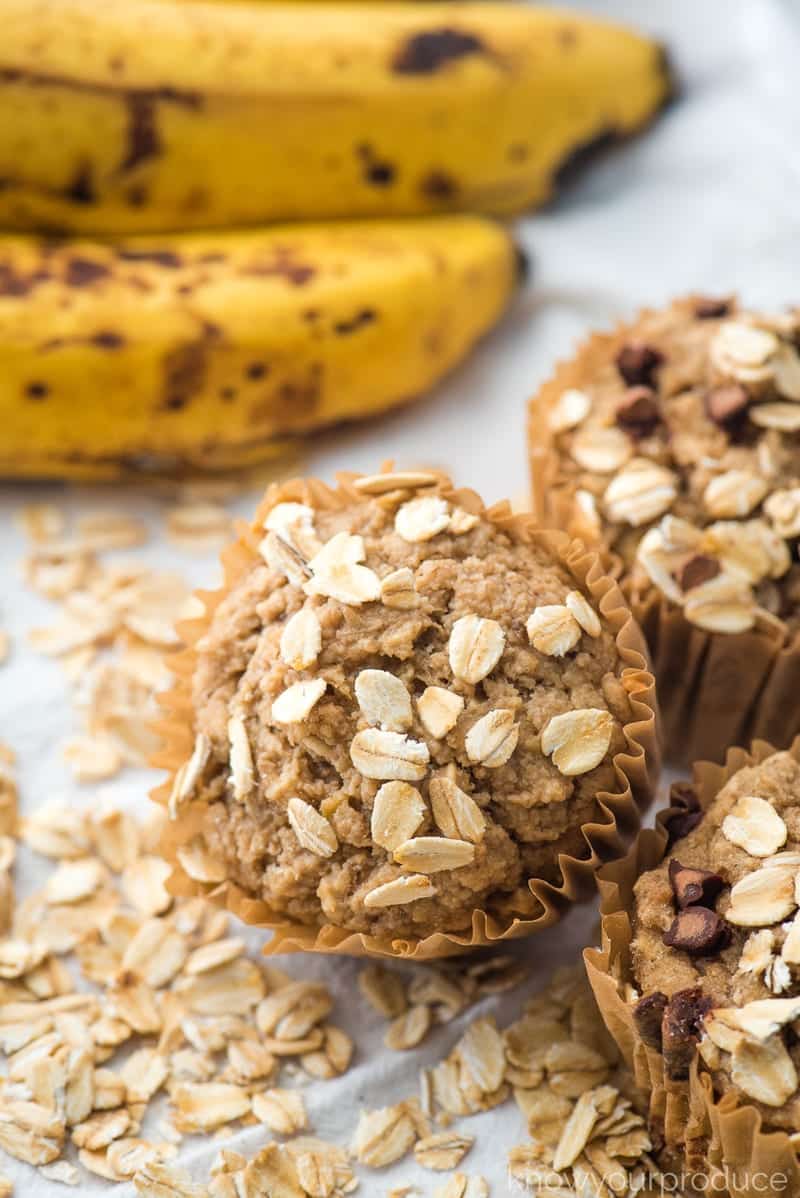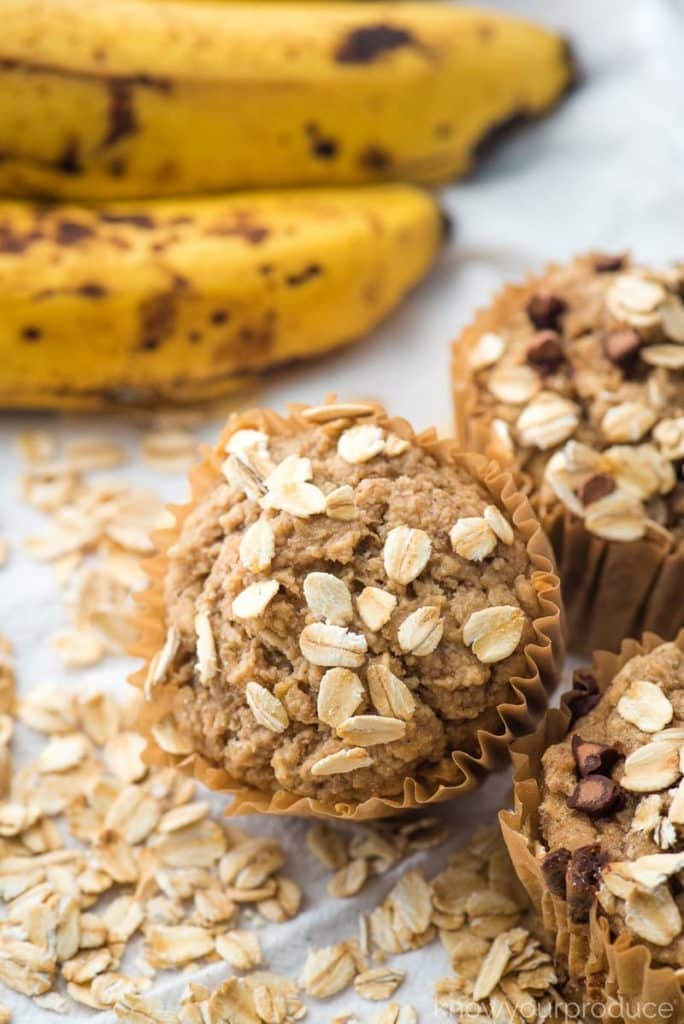 If you love sweet breakfast but still want it to be healthy - grab one of these, only sweetened with banana & with optional chocolate chips as a topping. (Tip: Use raw chocolate chips for chocolate flavor without the sugar.) Thank you Know Your Produce!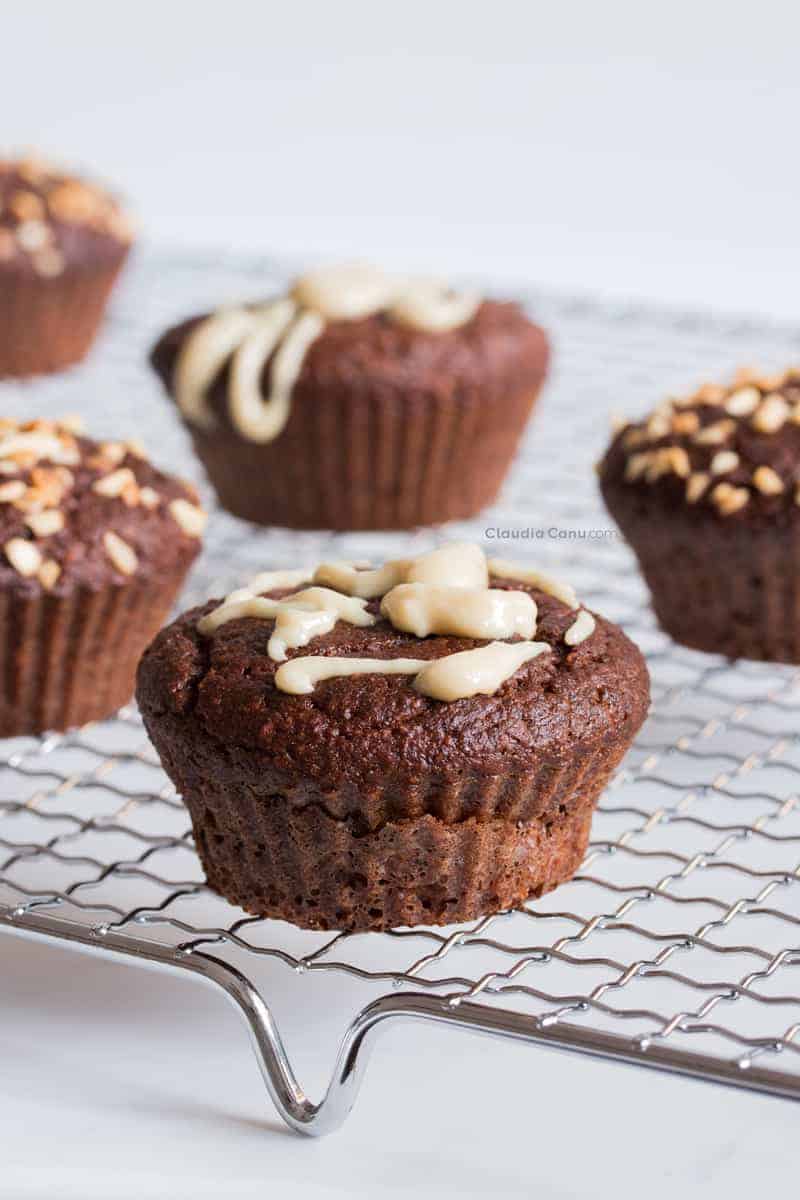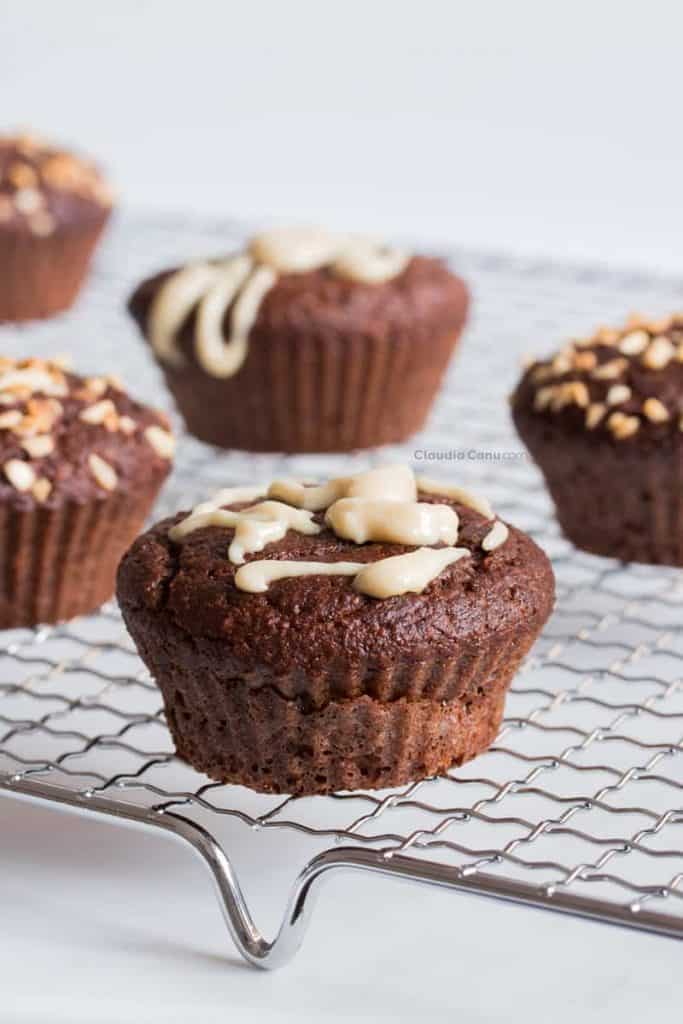 Once again, let's hear it for the chocolate lovers! Yes you definitely can have chocolate in the morning! 100% allowed! And these muffins from health motivator (love the title!) Claudia Canu look so great even this savory lover over here would love to dive into them for breakfast.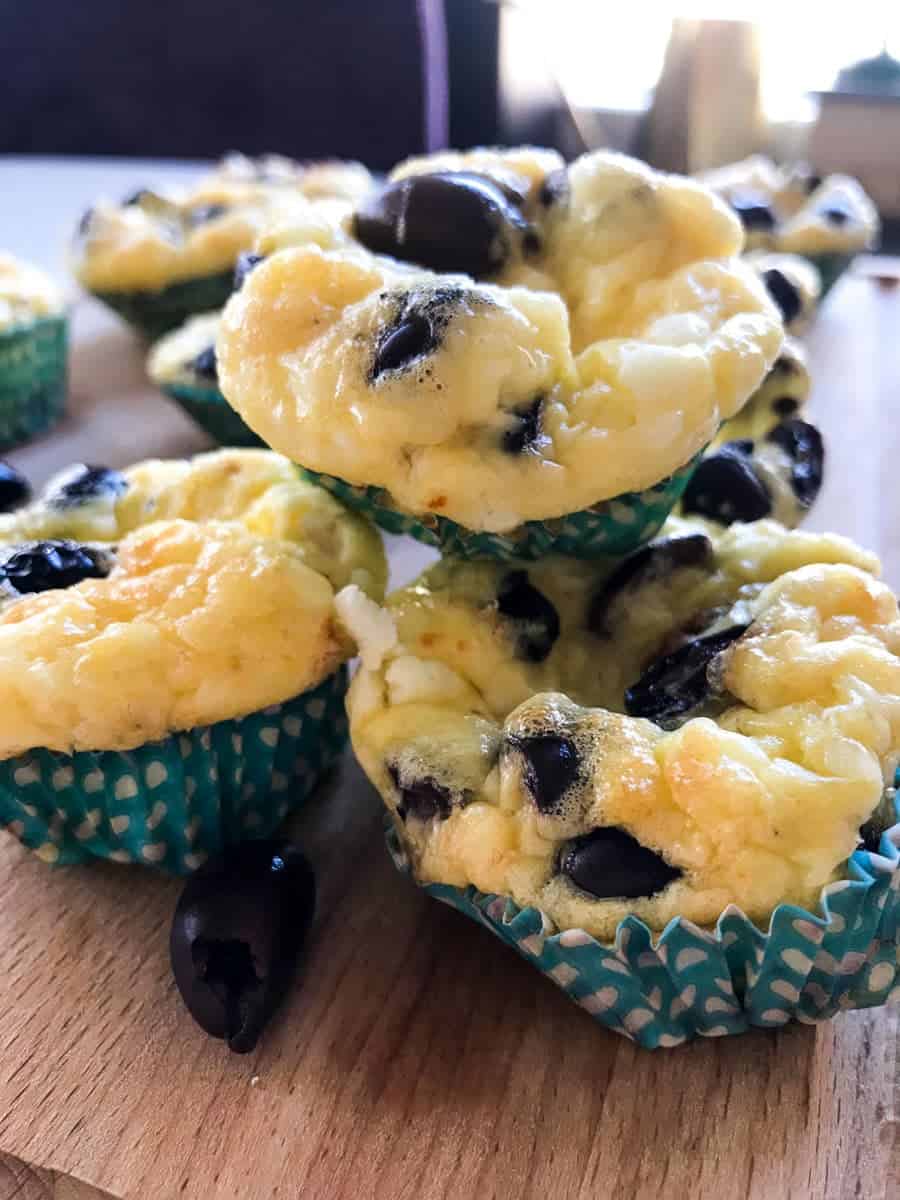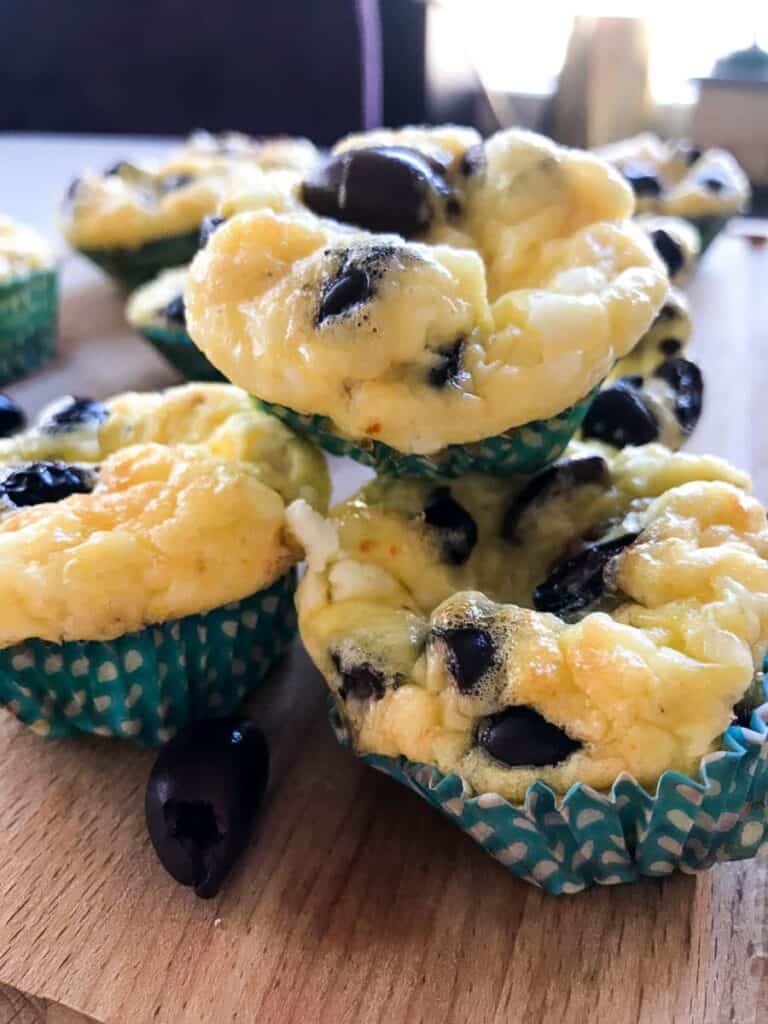 I can't really think of any breakfast I'd rather have prepped in my freezer than these my own Greek Breakfast Muffins - perfect to make a batch (or five), freeze and then just bring them out when breakfast time comes around. Heat up in the morning or bring out the night before - either way this is a truly flavor packed breakfast.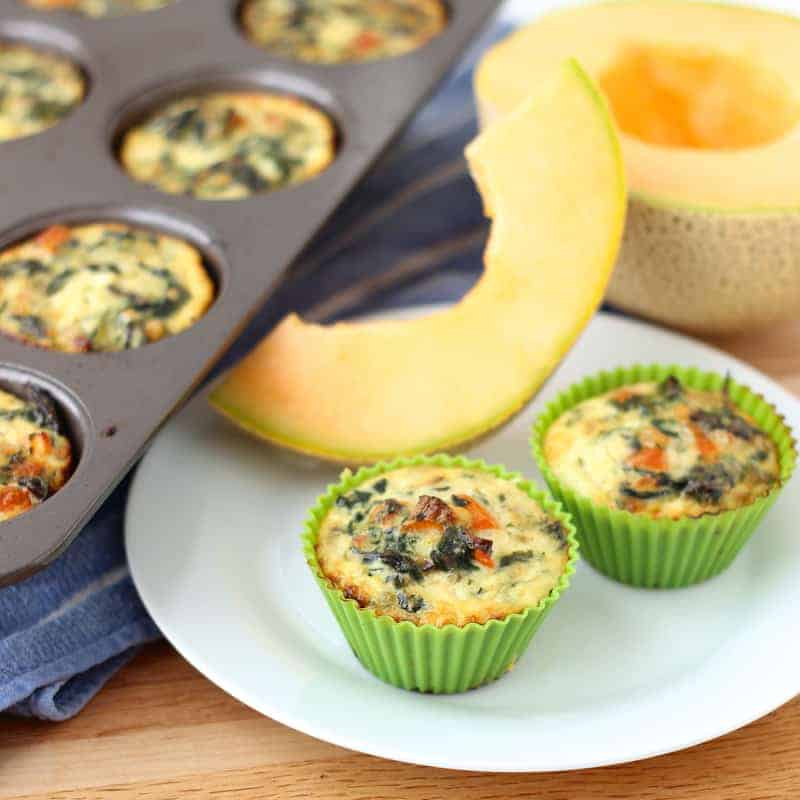 Another take on the savory breakfast muffins - this time from Meme of Living Well Kitchen and loaded with veggies! For a true headstart on your 5 a day - this is your go-to.
Breakfast Jars
Having your breakfast ready to go in a jar in the fridge (or freezer!) is maybe the easiest thing ever. Whether you like chia, yogurt or oatmeal - you can have it just the way you like.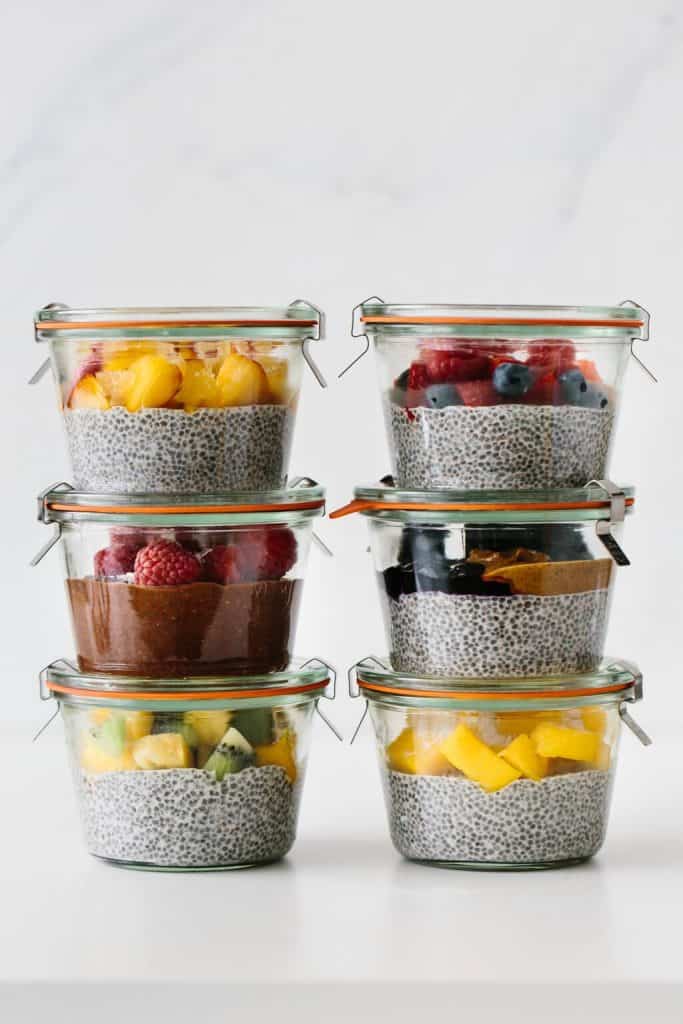 If you love your chia pudding then this is for you - with multiple options for toppings and a recipe for making it chocolate flavored. And you can even freeze them! Thank you Lisa of Downshiftology!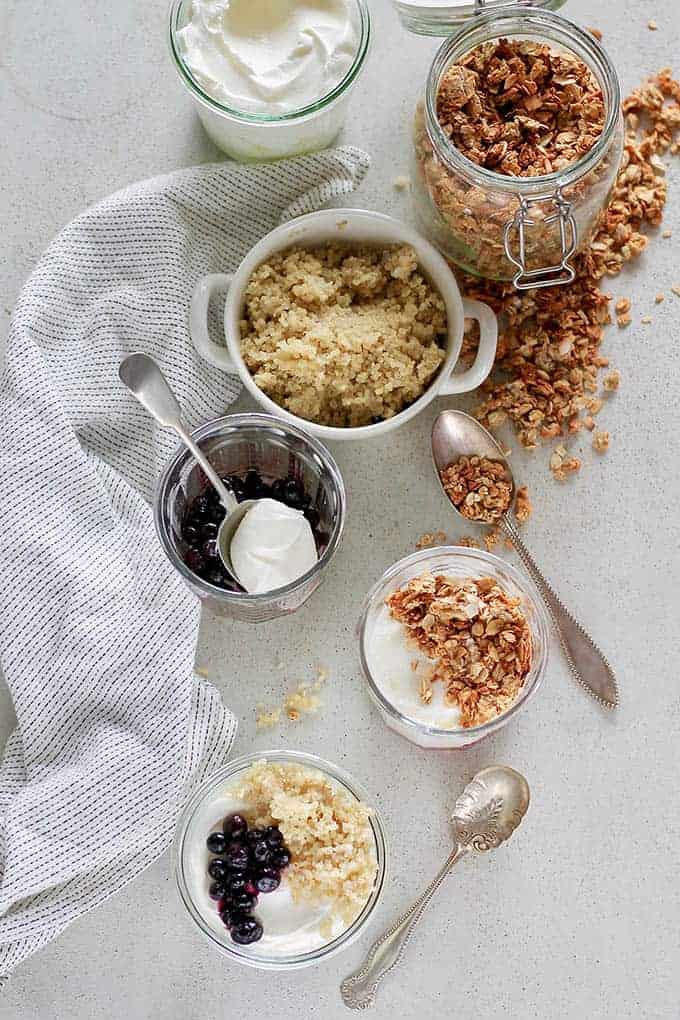 If you love a classic yogurt, berries and granola breakfast - but don't want to pay the silly money to get it at a café - then prep this version from actual nutritionist Katie of Hey Nutrition Lady and spend the money on I don't know - new shoes?
Bonus points for making your own granola, but no one will blame you if you don't.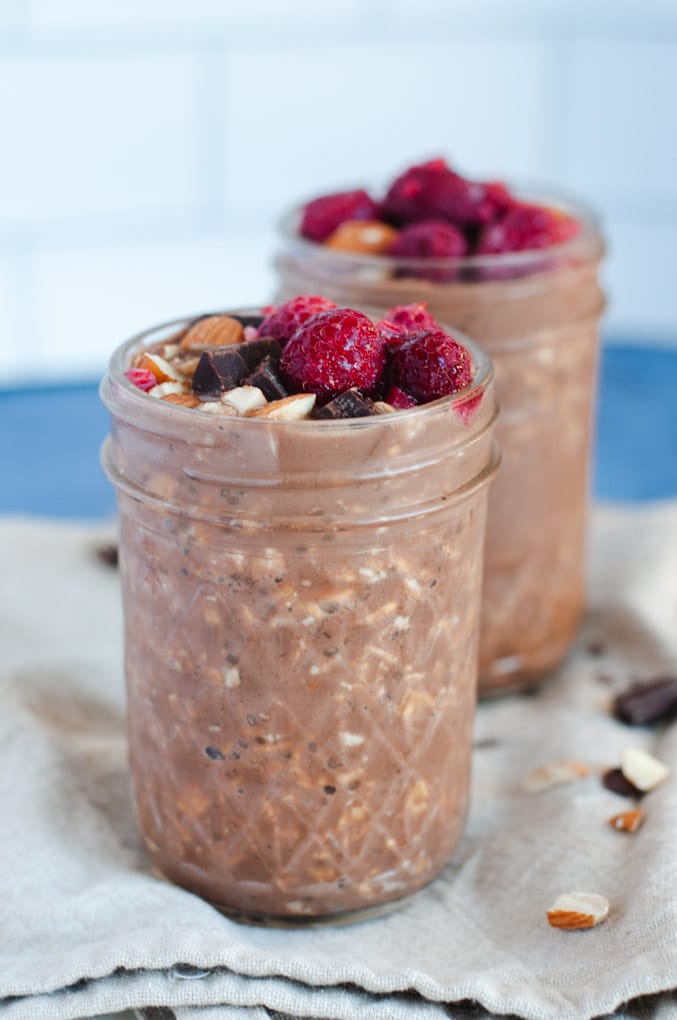 Yes, this is next level prepping: Cassidy (another nutrionist!) of Cozy Peach Kitchen just made it so you can have your morning coffee in your breakfast! (Or just do like me and have it because you love coffee and sip your regular on the side.)
Breakfast Candy
Now I can't be alone in having those mornings when I wake up and just really want some candy. Well, I usually try to still have a healthy breakfast (unless it's Saturday because then I'm all over that bowl of candy!) and then having a heathy breakfast that looks & tastes like candy is an amazing option.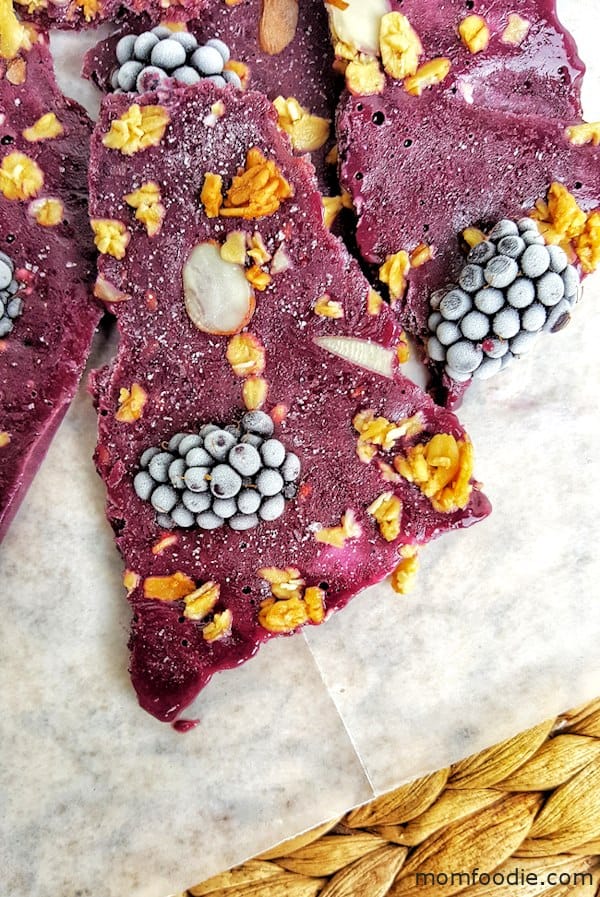 If what you really want for breakfast is a candy bar, then Robin of Mom Foodie has your back.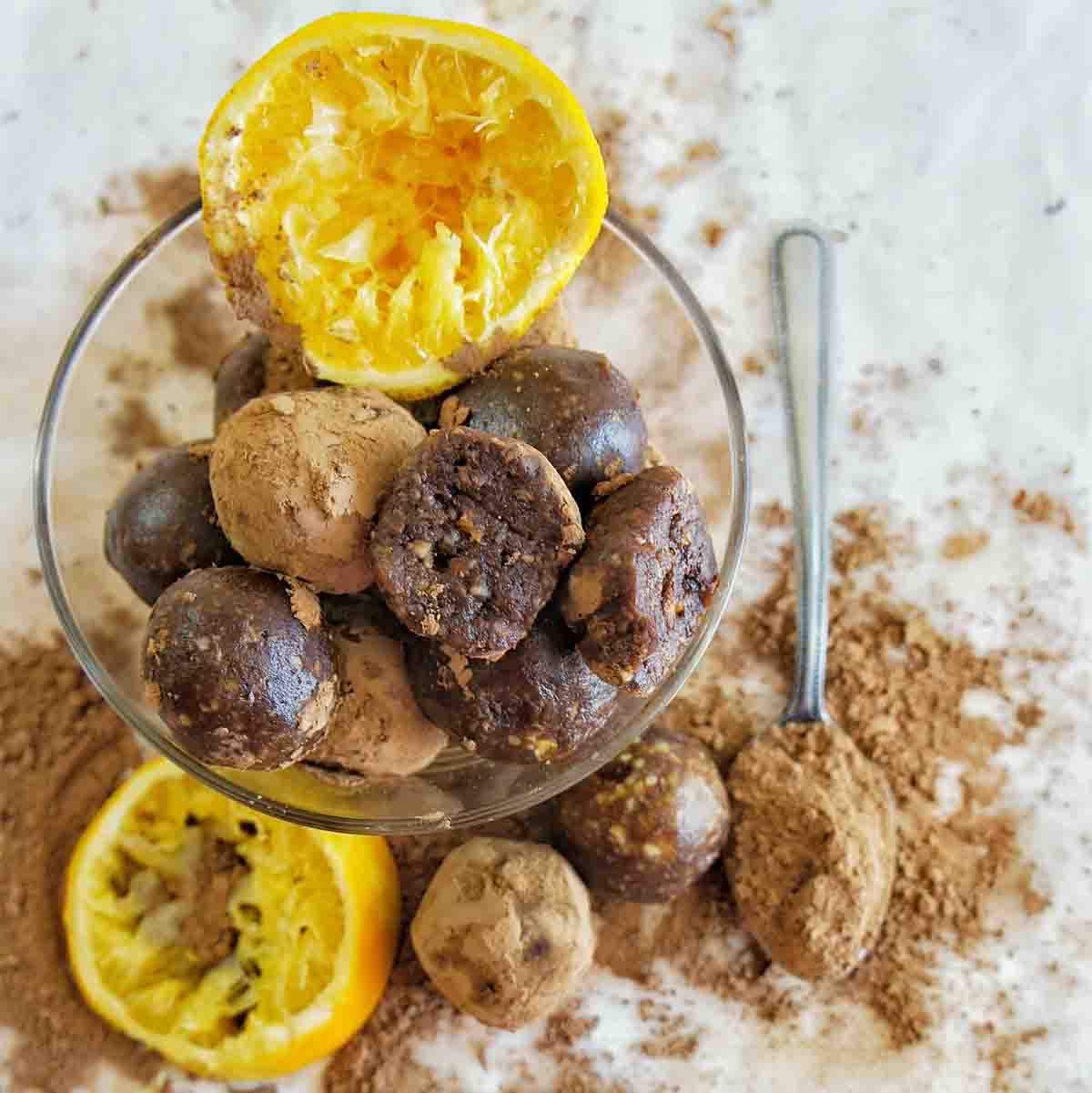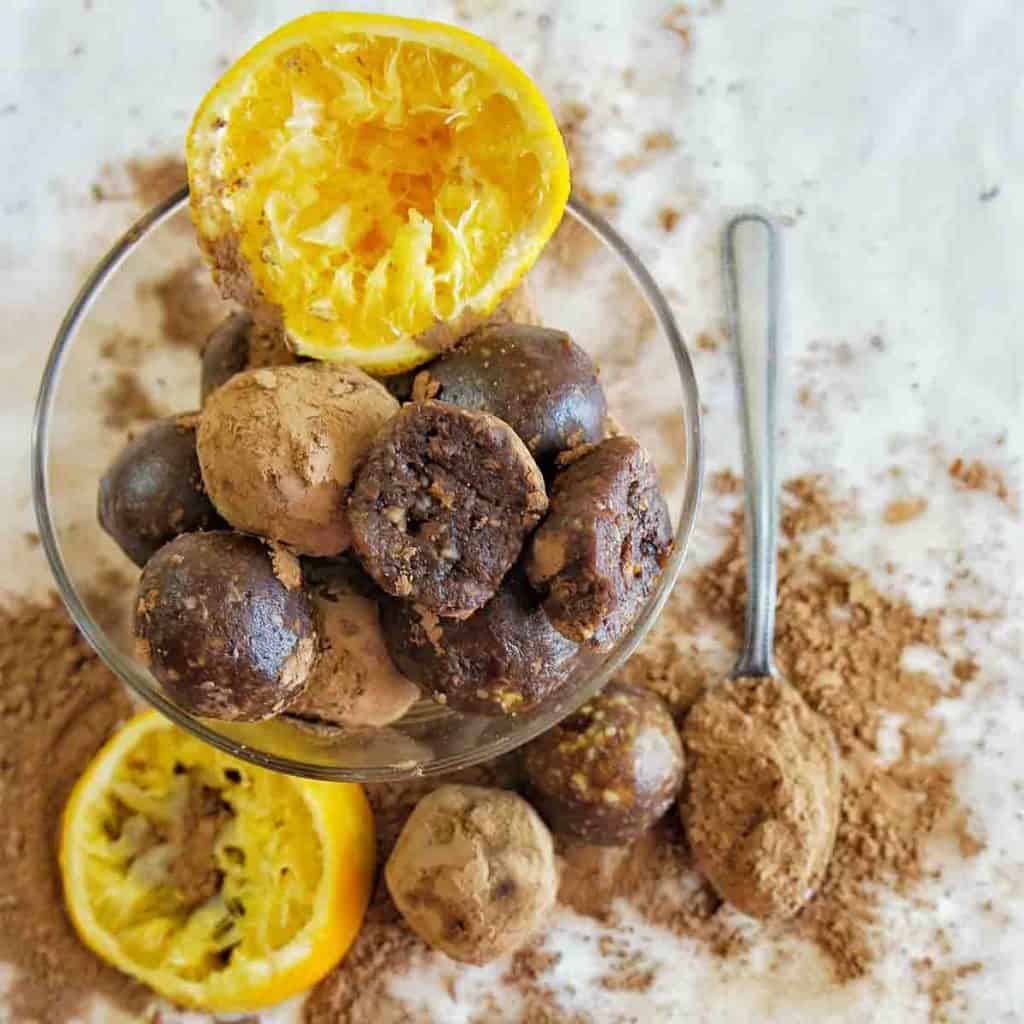 Or maybe you just *need* some truffles... Adrianne of Sweet Caramel Sunday sure knows how to make breakfast or snack time delicious!
That's it for my breakfast tips for now! Which one is your favorite? Let me know in the comments below! Do you like these posts where I give you tips about some of my favorite recipes from fellow food bloggers? Let me know and I'll make sure to bring you more!
Now enjoy your crispy fall mornings with a nice, quick breakfast - on the go!
Emmeline