Next time you have steak to reheat - use your air fryer, for juicy, tender reheated steak. In this post I will teach you how best to reheat steak in your air fryer, in just a few minutes!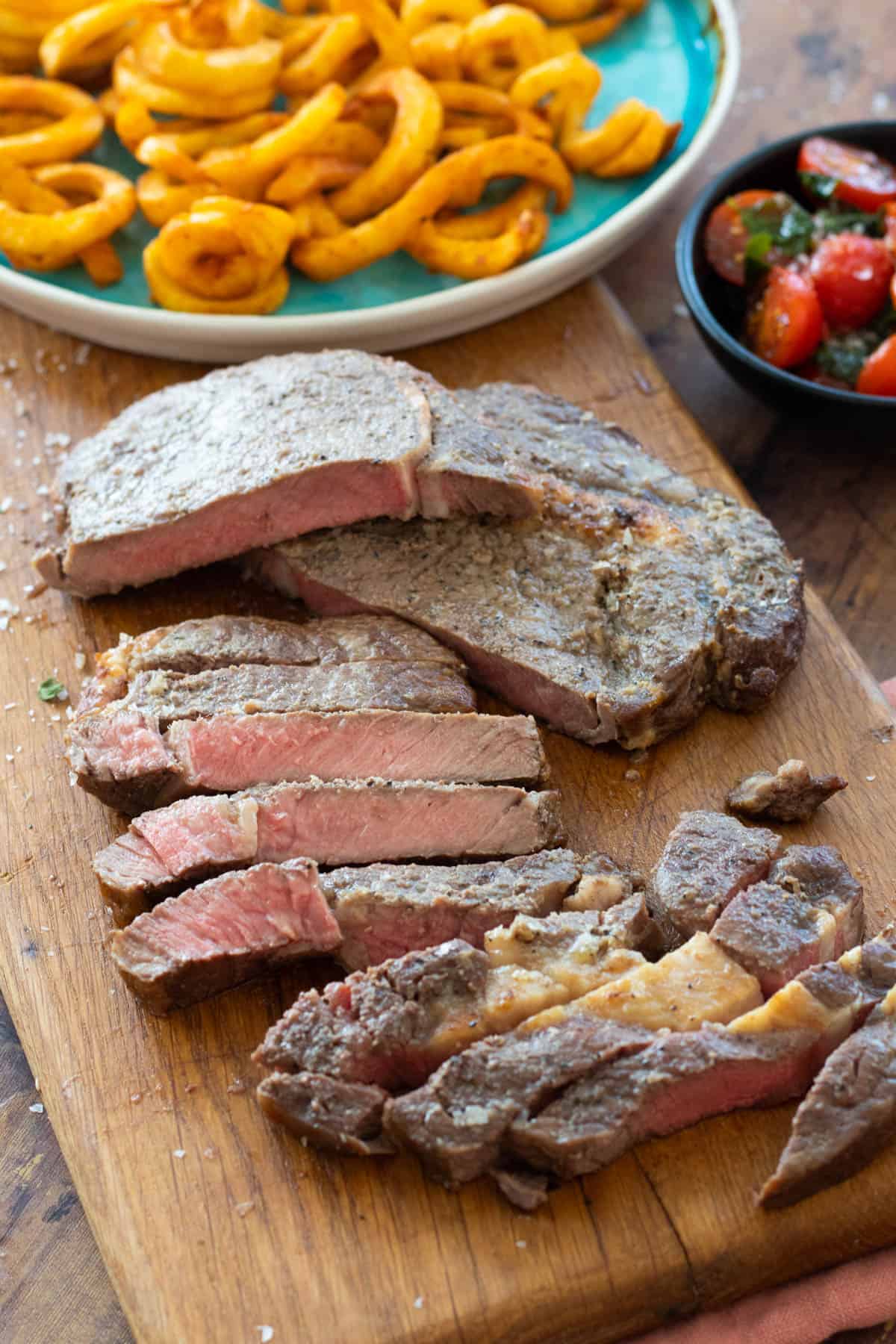 Jump to:
If you have leftover steak but don't want to eat it raw, it can be tricky to reheat it without drying it out or overcooking it. Reheating steak in the air fryer, however, makes it easy to get an even heating of the steak without drying it out.
No matter how you cooked your steak to start with, the air fryer is the way to go for reheating it.
What you need to make it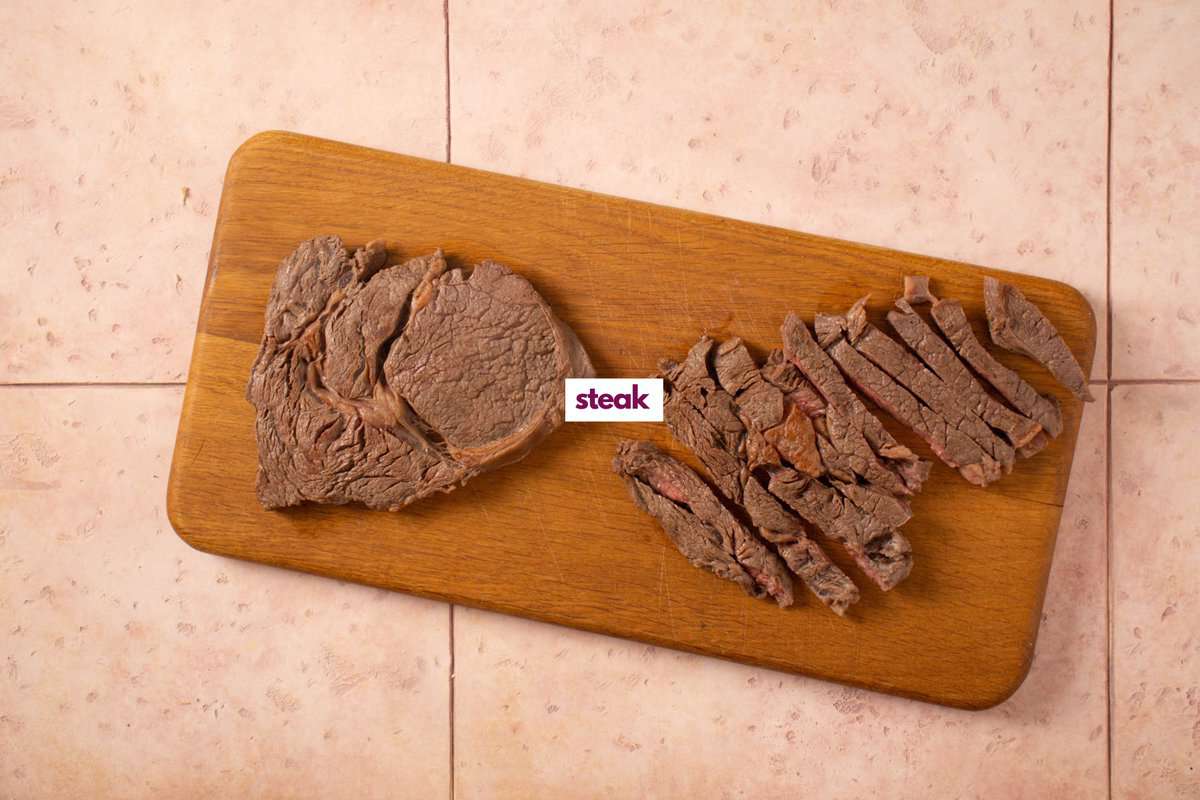 Ingredient notes
Steak: Any type of steak, at any cook point, cooked any way
How to make it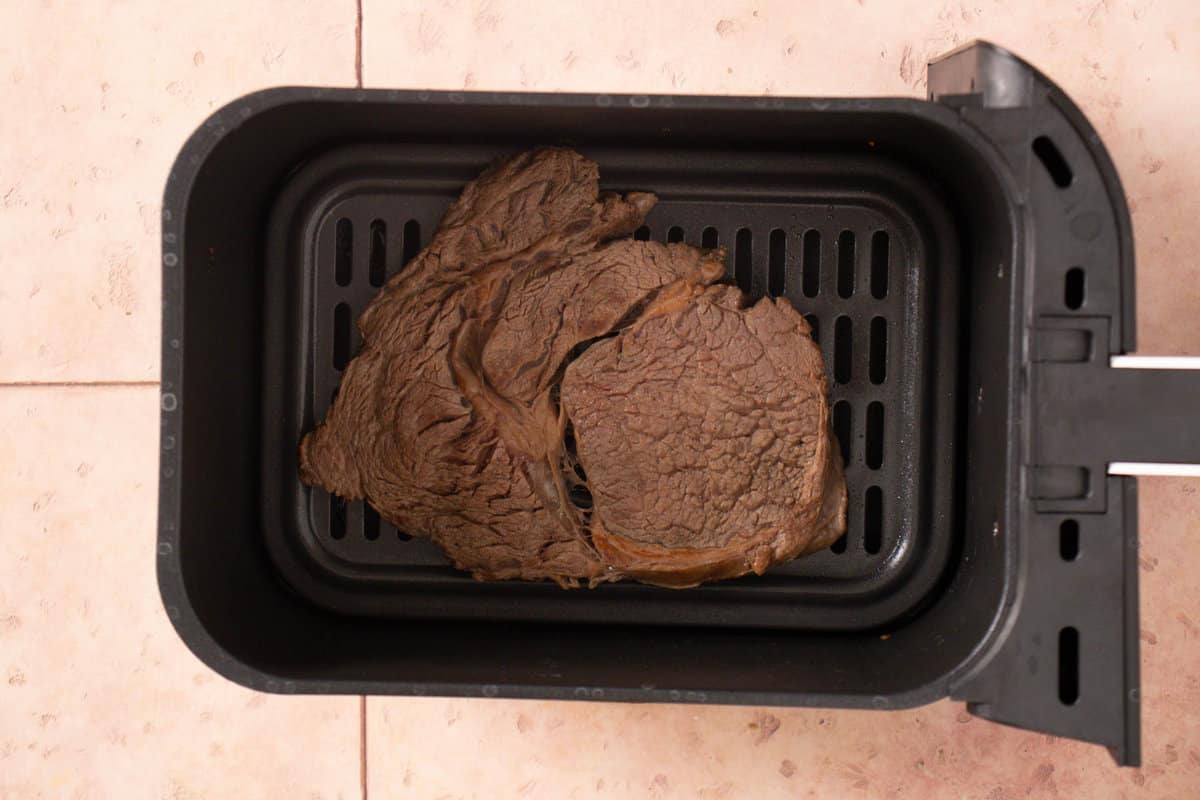 Place cooked steak in preheated air fryer basket and air fry 5-6 minutes at 360°F (180°C) (2-3 minutes if using sliced steak). For best results, wrap in aluminium foil when almost heated through, and rest 5 minutes.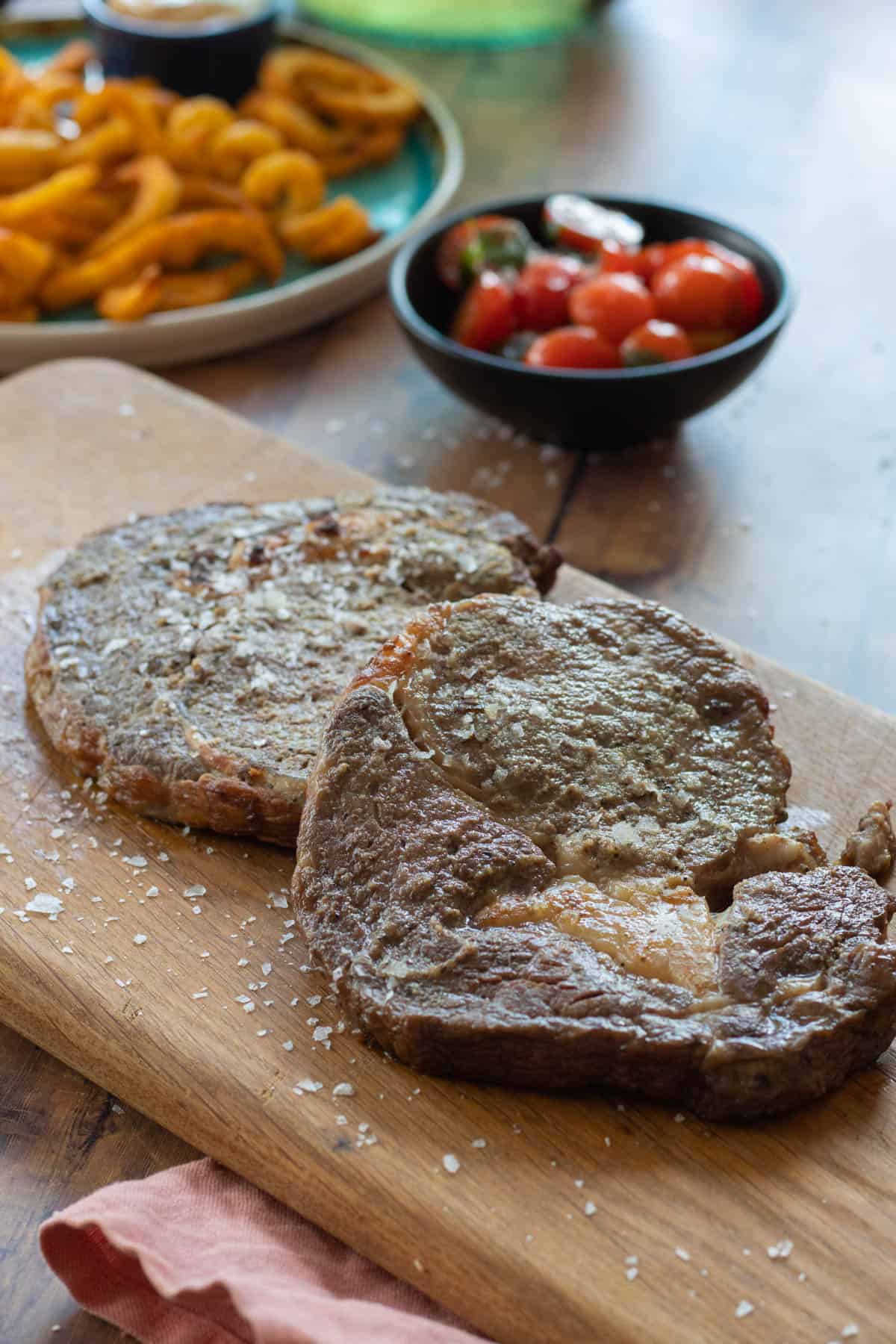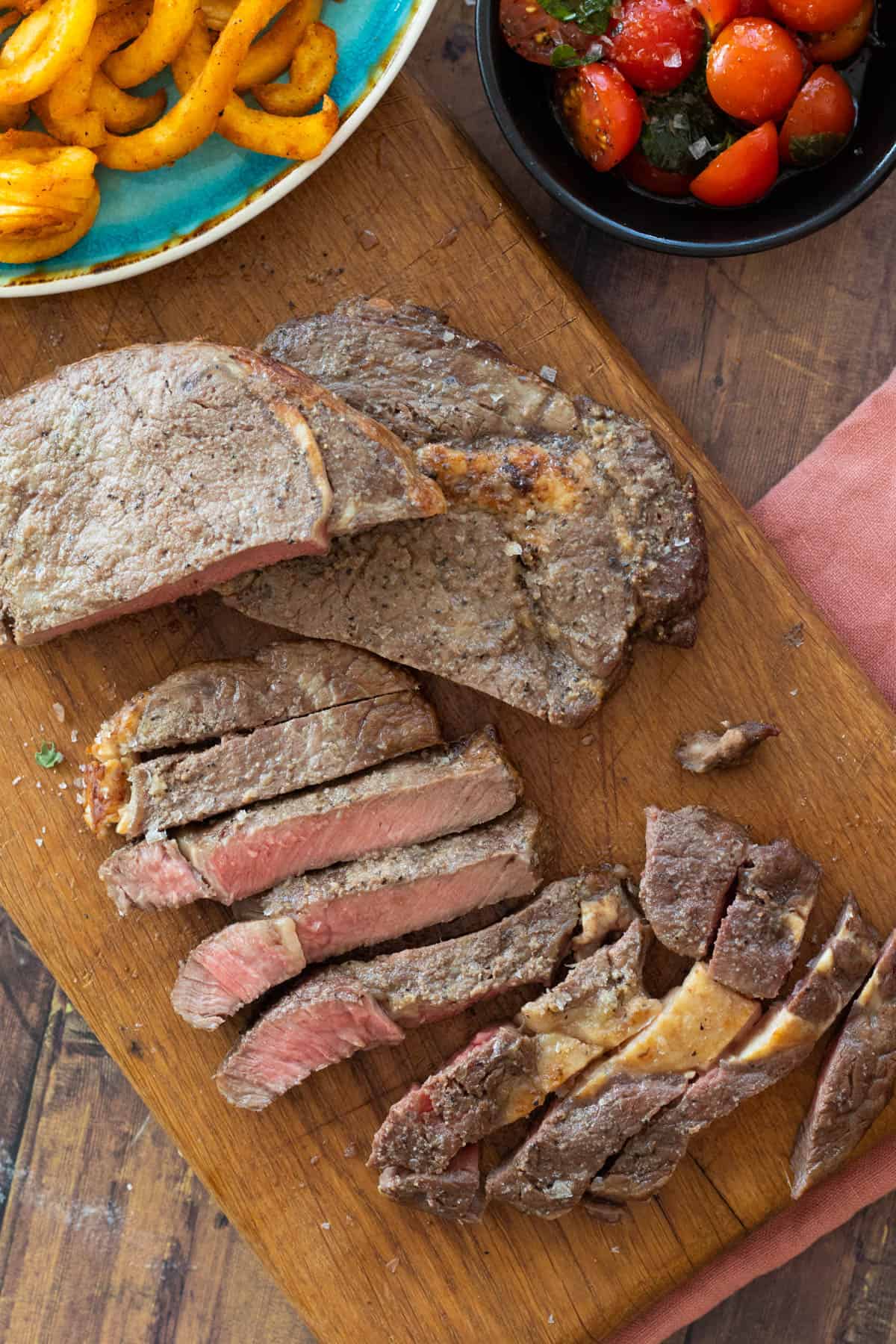 More quick & easy air fryer recipes
Looking for more quick & easy air fryer recipes?
Did you love this recipe? Rate it five stars!
...and let me know what you loved about it in the comments.
Recipe