This post may contain affiliate links, which are always marked with *. Please read my disclosure for more information.
Reheat French Fries in your Air Fryer for crispy, delicious leftover fries! It takes just 4-6 minutes, and a tiny bit of added oil.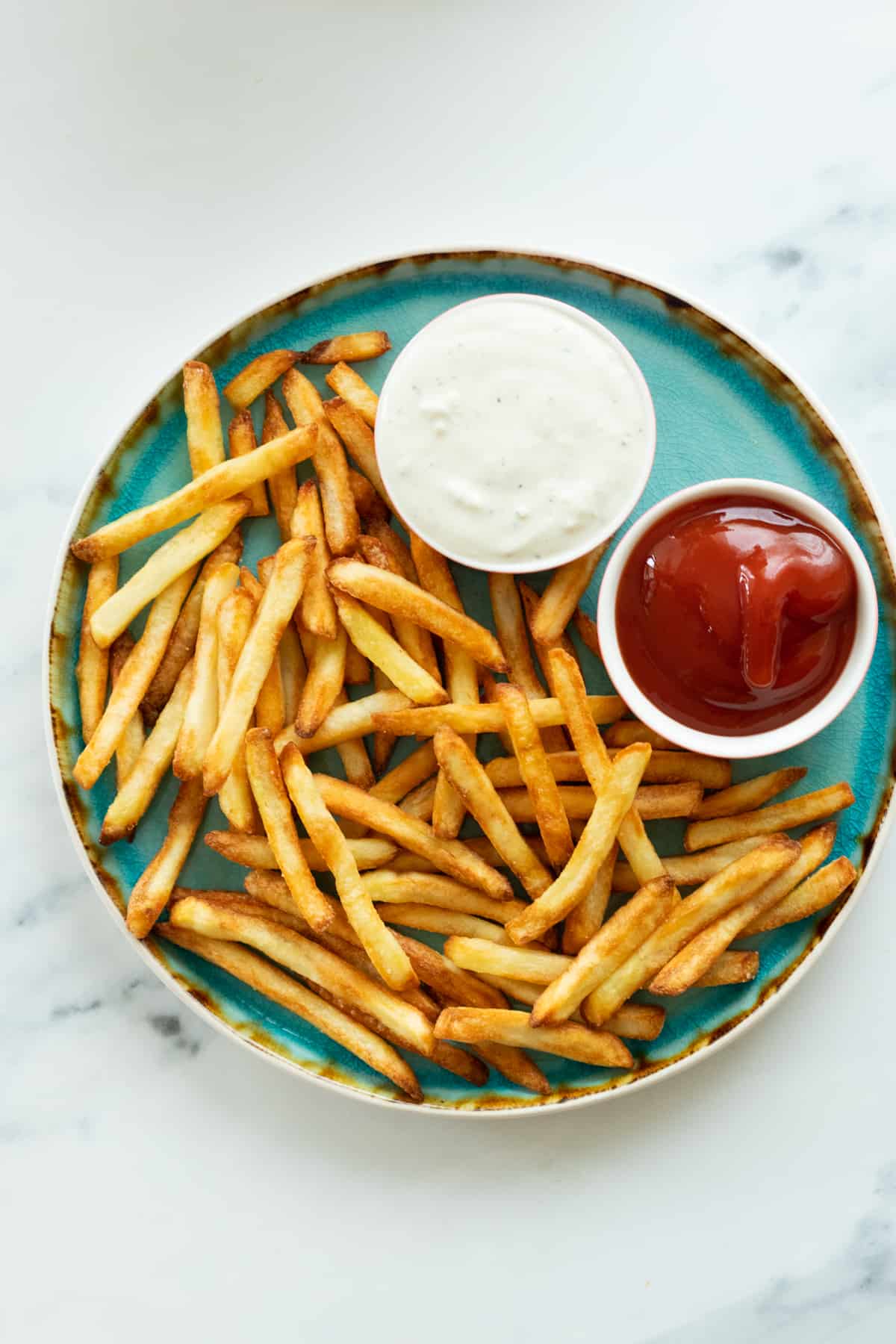 Jump to:
Whether you have leftovers from last night or want to heat up the McDonald's fries you got at the drive through - this guide is for you. Fries make a great side dish even the day after, and especially when you use your favorite appliane the air fryer to reheat them.
And if you're looking for something to serve with them - check out my guide to how to reheat chicken wings in your air fryer.
The best way to reheat French fries in the air fryer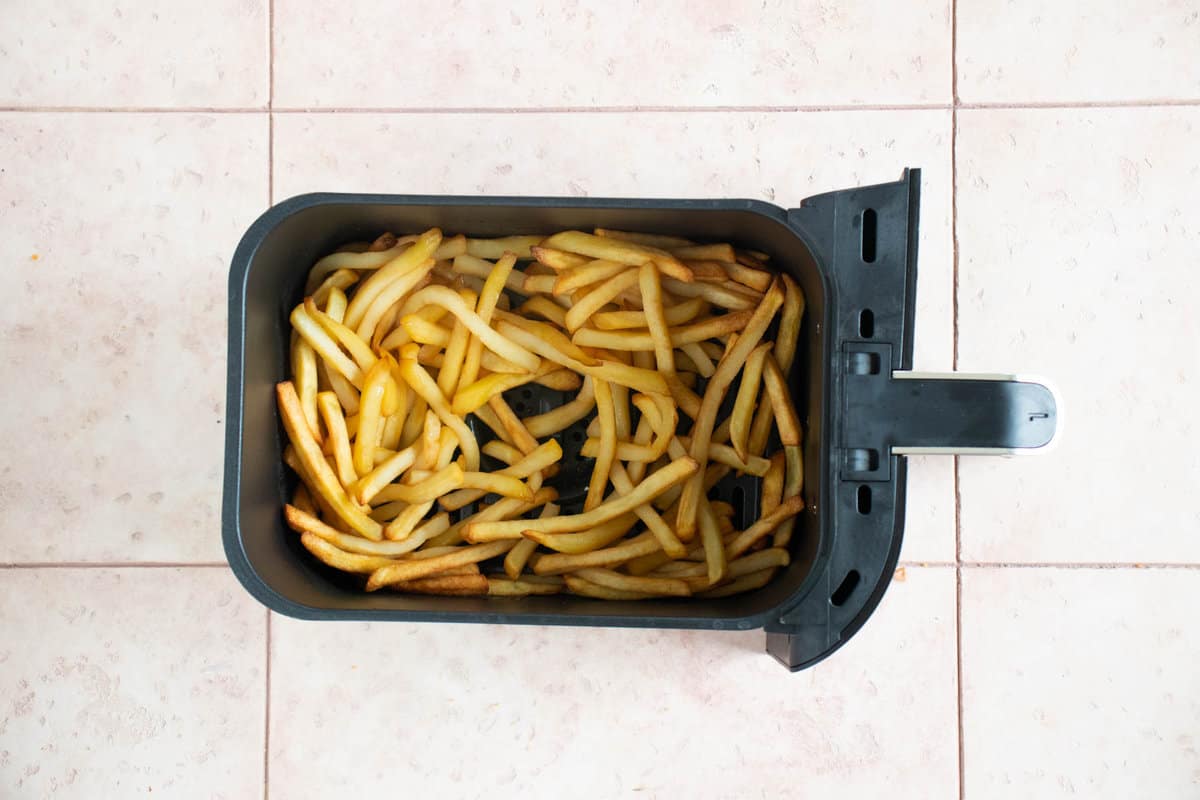 Preheat the air fryer

Place

leftover French fries in the preheated air fryer basket
Mix with a little bit of oil or spritz with cooking spray
Air fry 4-6 minutes at 390°F (200°C), shaking them around once halfway. All done and ready to serve with your favorite dipping sauce!
More snackable air fryer recipes
Looking for more snackable air fryer recipes?
Did you love this recipe? Rate it five stars!
...and let me know what you loved about it in the comments.
Recipe