Complete your pizza night with some amazing sides! You're sure to find some new favorites in this list of 15 healthy sides for pizza. From salads to slaws to fruit and healthier breadsticks - there's something here for everyone.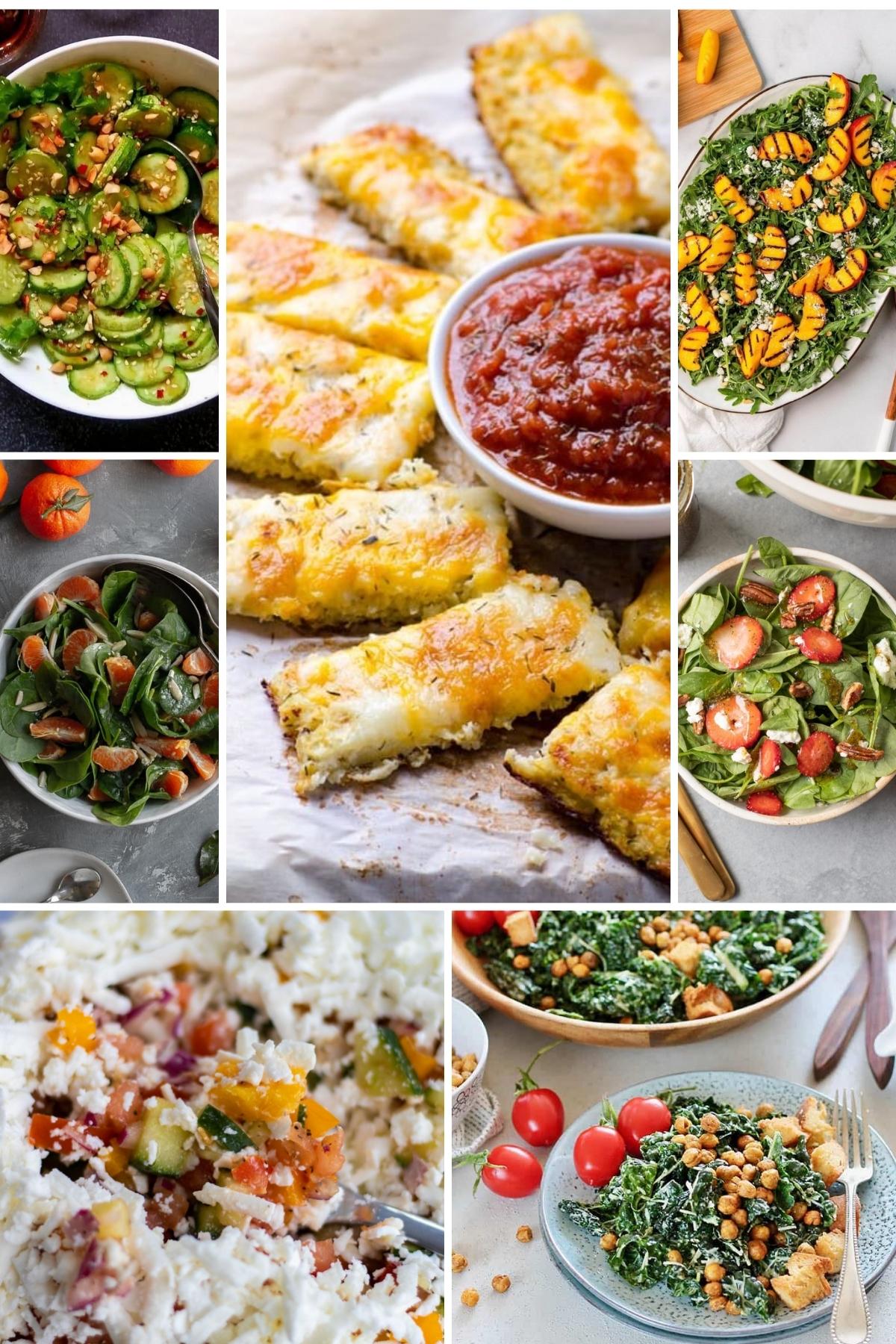 Jump to:
A pizza party might come a long way with your favorite pizzas, but it's not complete without a few great sides. Now a pizza packs a lot of carbs & fat - so when I think pizza sides, I think light, green and healthy.
Below is a list of my 15 favorite healthy sides for pizza. Lots of salads - from green versions to fruity and extra cheesy versions - and a few extra veggie loaded options, or how about some cheesy cauliflower breadsticks?
Green Salads
More quick & easy side dishes
For more quick& easy dishes, check out these posts: