This post may contain affiliate links, which are always marked with *. Please read my disclosure for more information.
Find your new favorite healthy sides for turkey burgers in this list of the 20 best sides! From simple side salads to trendy corn ribs, all options are delicious, healthy, and of course pretty quick and easy to make.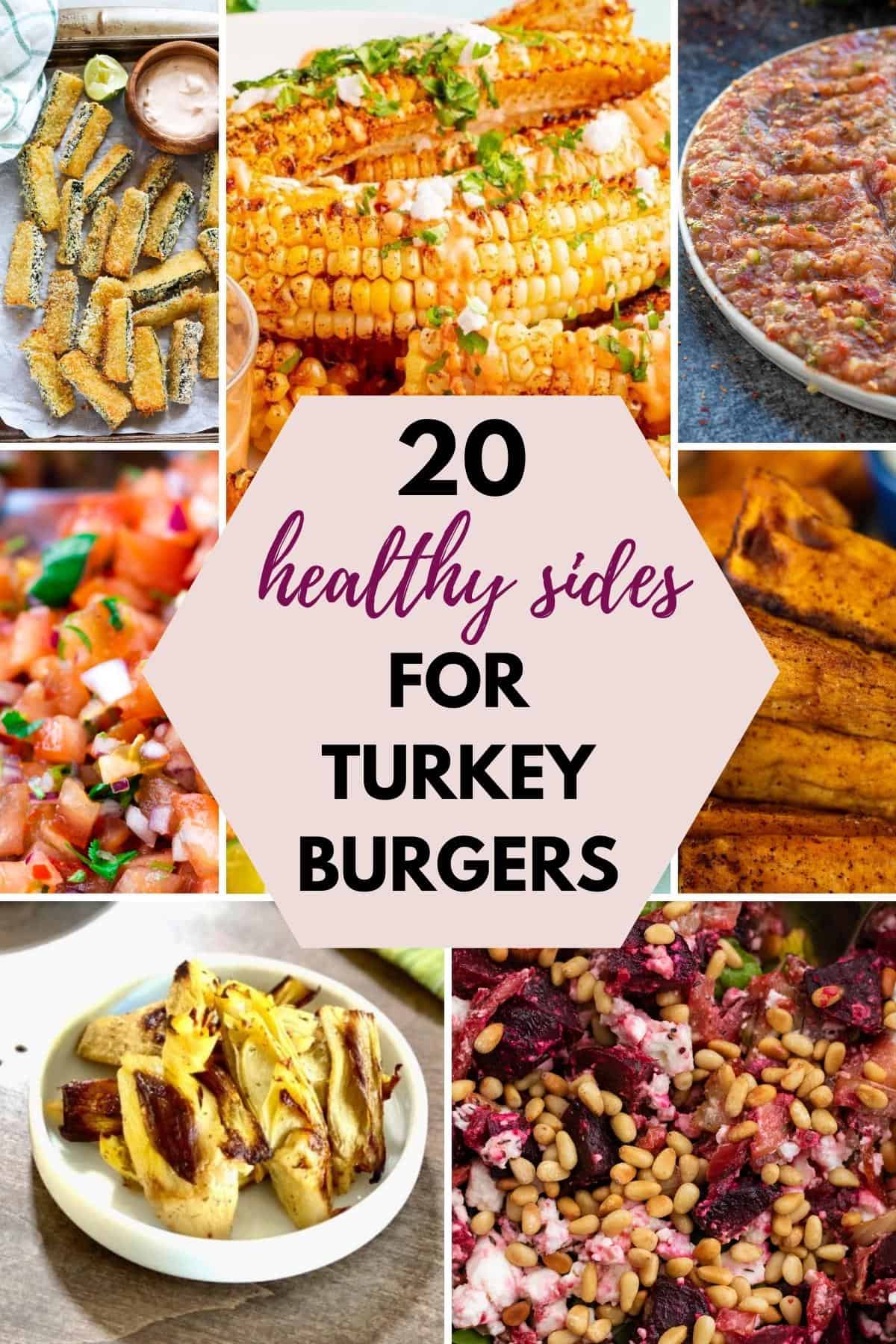 Turkey Burgers are a great alternative to traditional beef burgers. Their lean meat and lower fat content also makes them a great healthier option. But for a healthy meal, you need to make sure the sides are healthy as well!
Below you will find my 20 favorite healthy side dishes for tasty turkey burgers - from classic burger sides, to healthy versions of the classics, to ways to give your juicy burgers a new twist. All split into 3 categories: veggies, salads, and healthy sauces.
Jump to:
Veggies
Air Fryer Frozen Cauliflower
15 minutes
This spicy cauliflower dish pairs perfectly with the lighter turkey burgers. Together they create a super healthy meal, and best of all - you can use frozen cauliflower.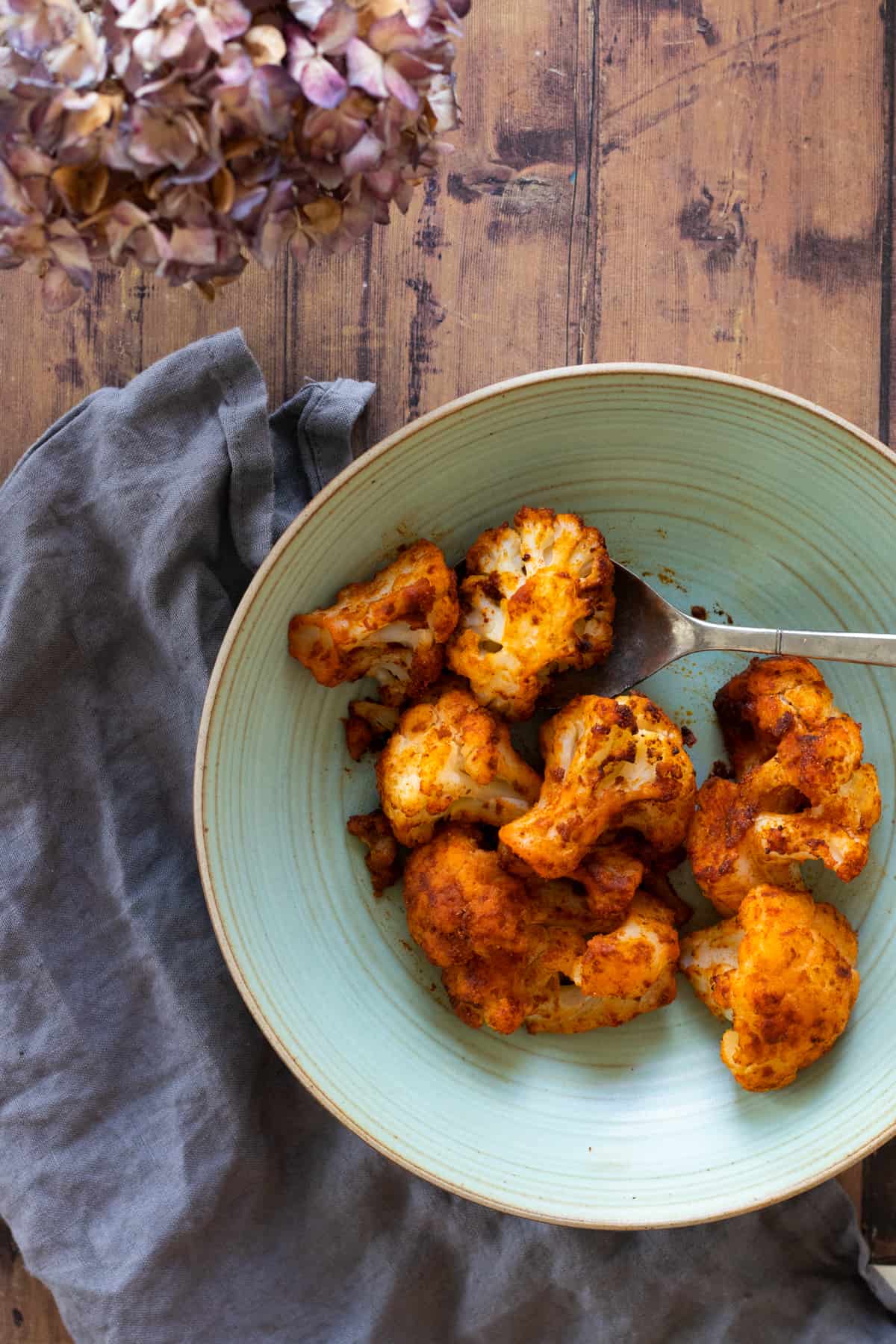 Air Fryer Brussels Sprouts with Honey Balsamic Vinaigrette
20 minutes
Earthy brussels sprouts roasted with a sweet and tangy vinaigrette make a great side for turkey burgers. Top them with sea salt flakes just before serving to take it to the next level!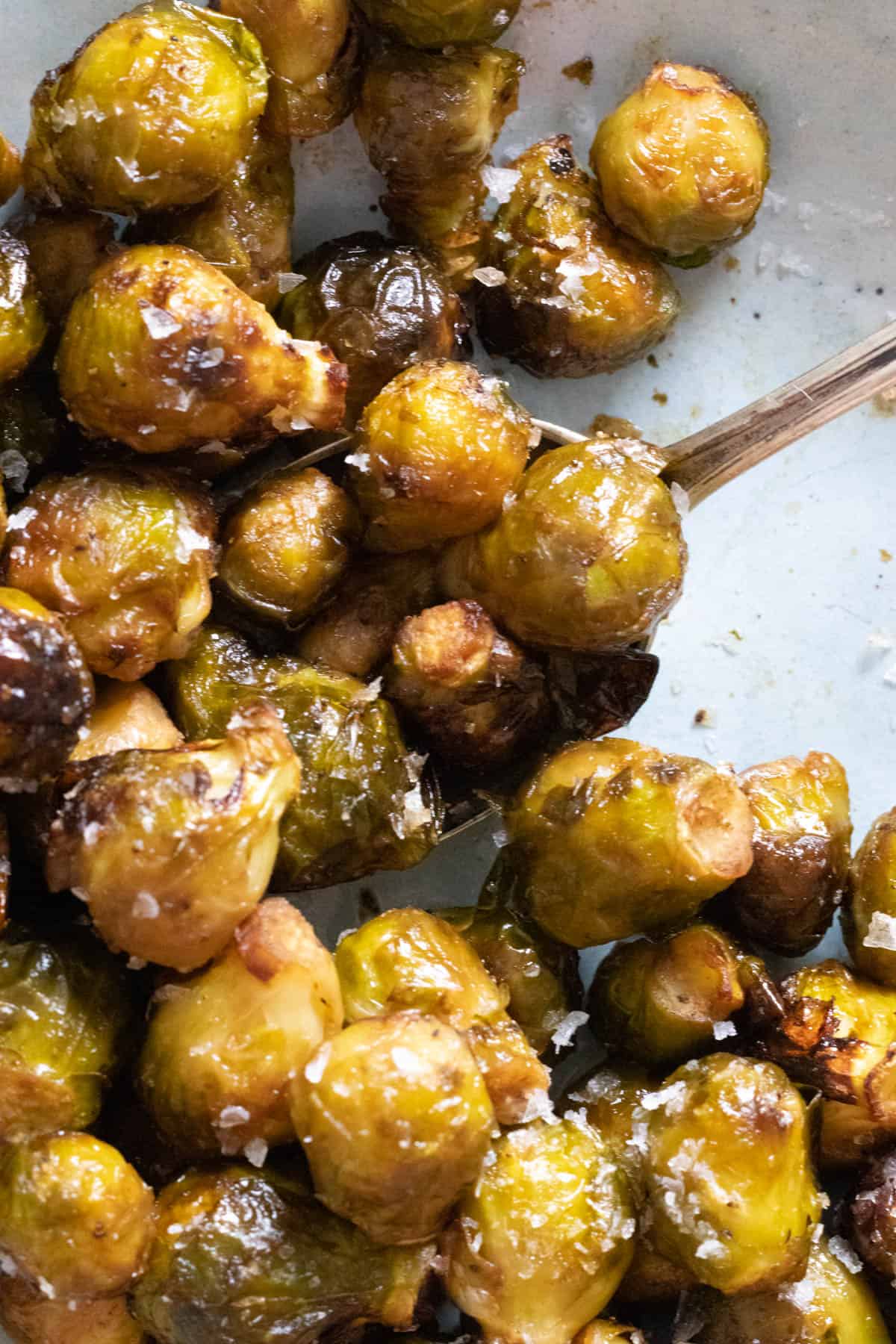 Air Fryer Sweet Potatoes with Cinnamon
20 minutes
There's a reason turkey, sweet potatoes & cinnamon is a classic flavor combo - and it's not just one for Thanksgiving! These Sweet Potato Wedges are sprinkled with Cinnamon and baked to perfection, healthier than fried sweet potato fries, and a great side for your turkey burgers.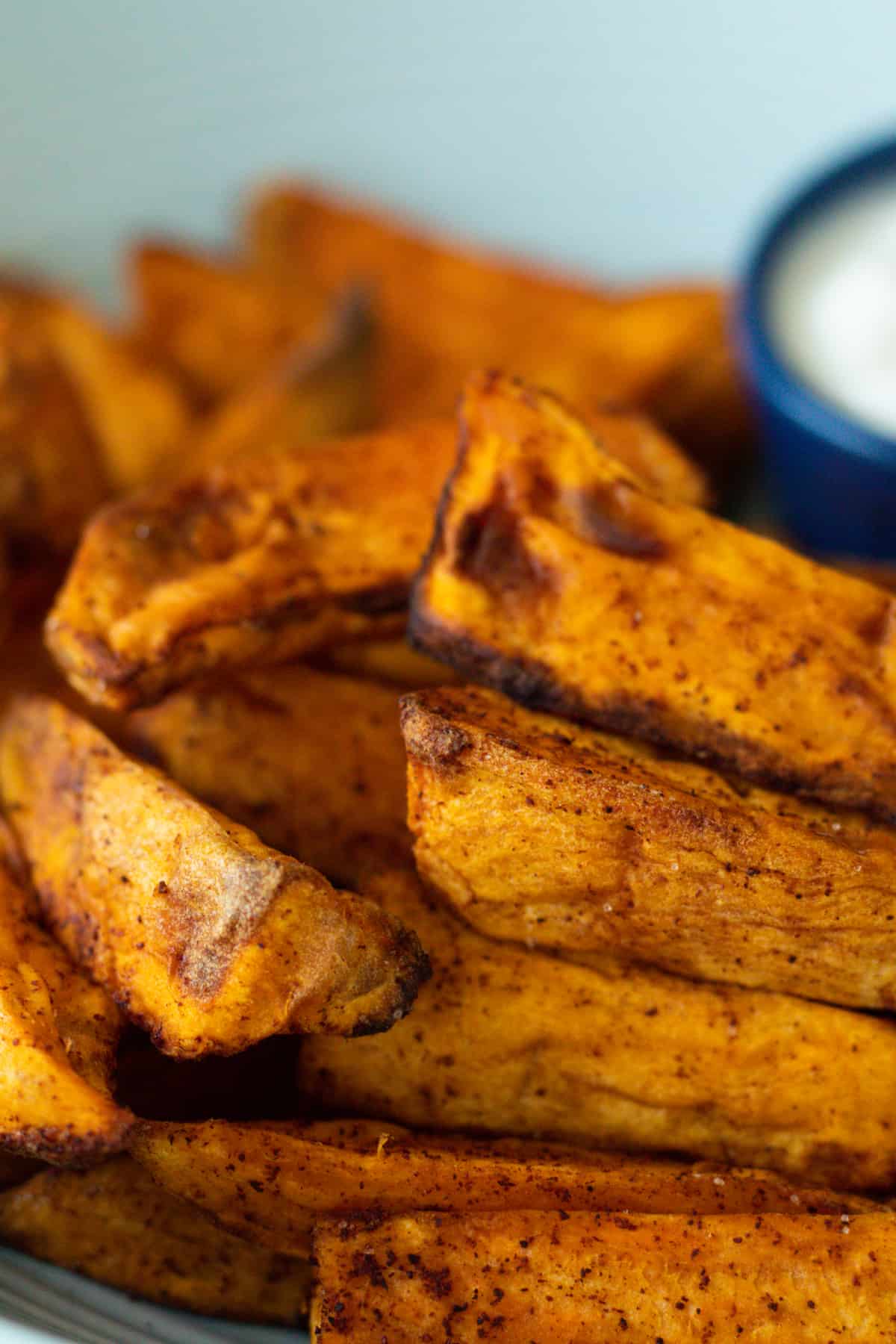 Spinach Stir-fry with Garlic
20 minutes
A stir-fry might not be the first thing you think of to pair with turkey burgers, but this Spinach & Garlic Stir-fry is sure to change your mind. A great option if you're having just turkey patties without bread, for a different type of burger meal.
Crispy Marinated Artichoke Hearts
22 minutes
Artichoke hearts are one of my favorite things in the world - and this crispy version is a great side for anything, really, but especially for turkey burgers. Get ready for loads of umami!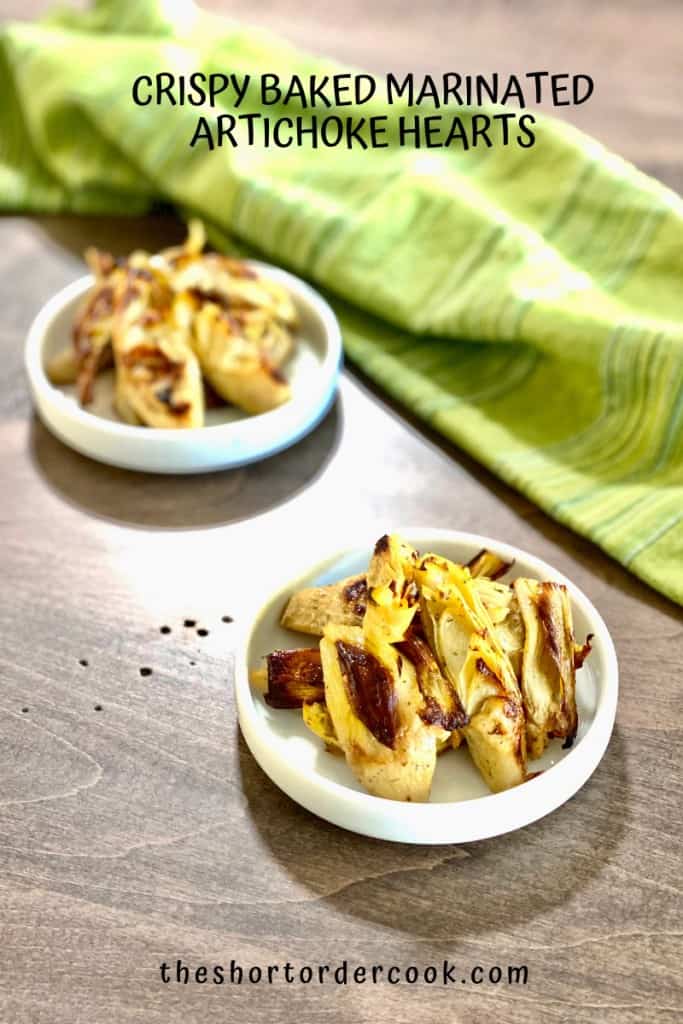 Garlic Roasted Broccoli
25 minutes
Garlic Roasted Broccoli is likely to become a new favorite in your home - it's a super simple side dish that's all good for you and loaded with flavor. It's great with lots of mains, but as a side for turkey burgers it really shines.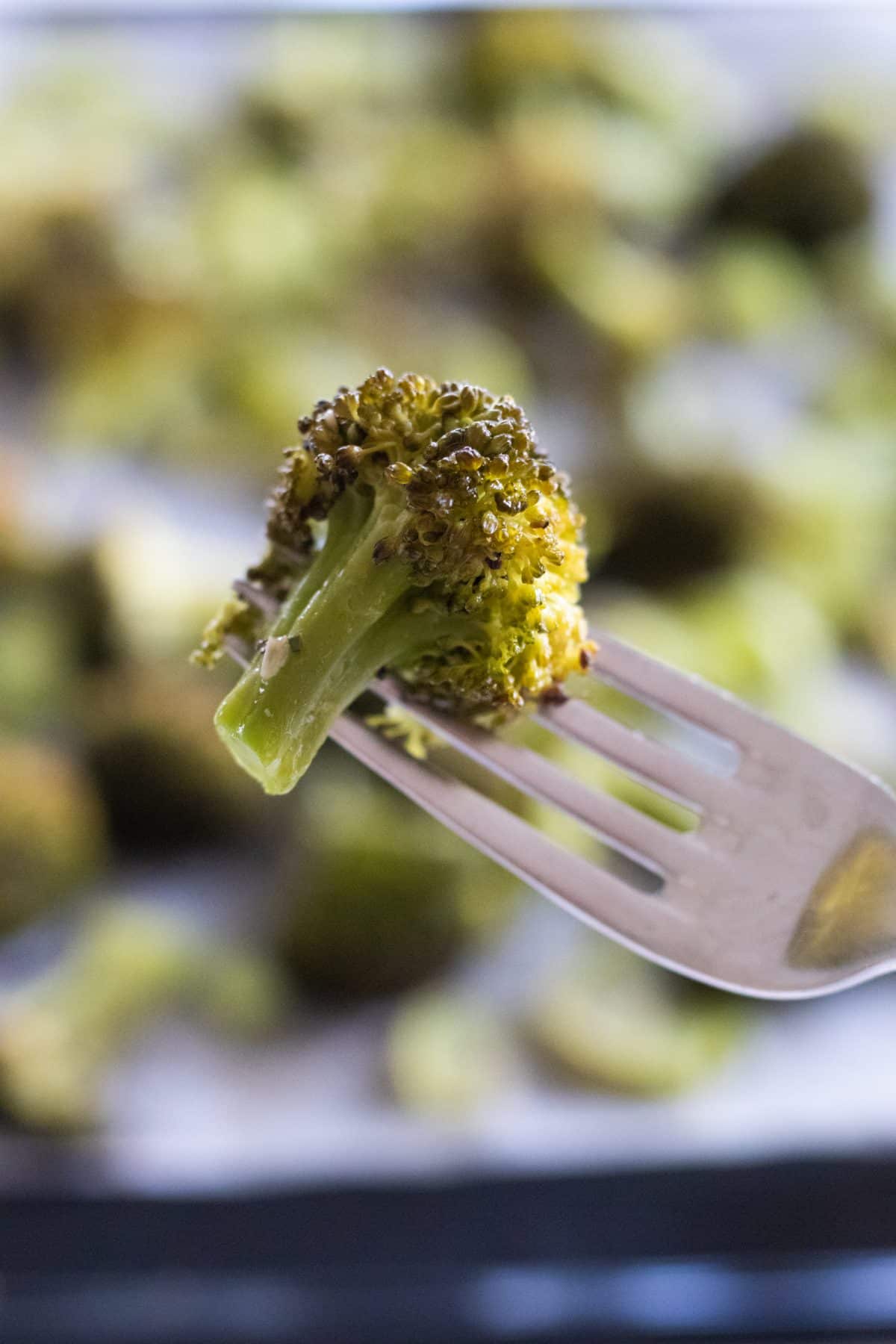 Baked Zucchini Fries
35 minutes
Katie from Hey Nutrition Lady sure knows how to make healthy food taste amazing - and these zucchini fries are no exception! A great alternative to regular fries and super snackable - this is a great pairing for any burger.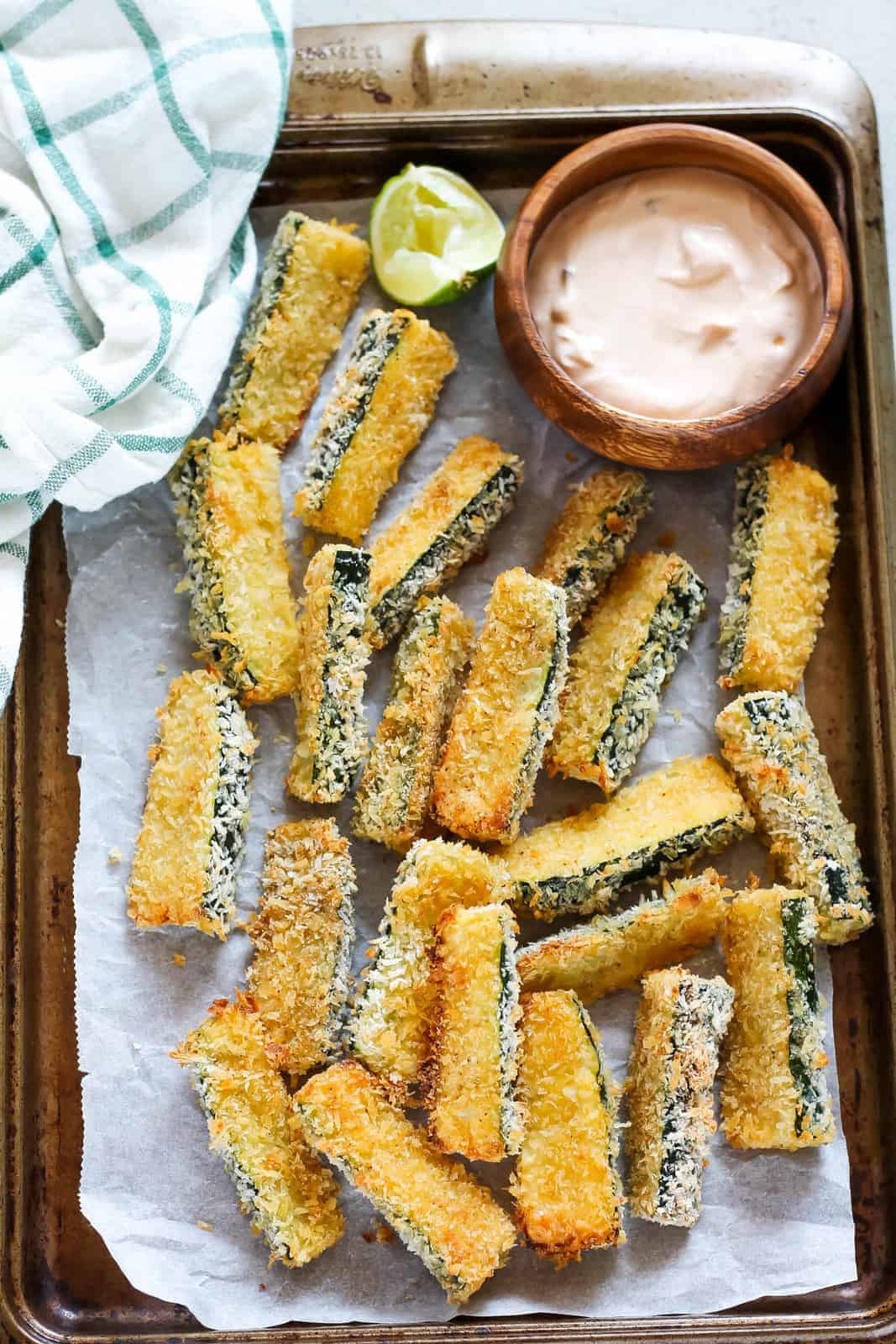 Corn Ribs
40 minutes
Wait, what? Corn, RIBS? Yes, it's just as amazing as it sounds. This is a great vegeterian barbecue option, as well as an amazing healthy side dish.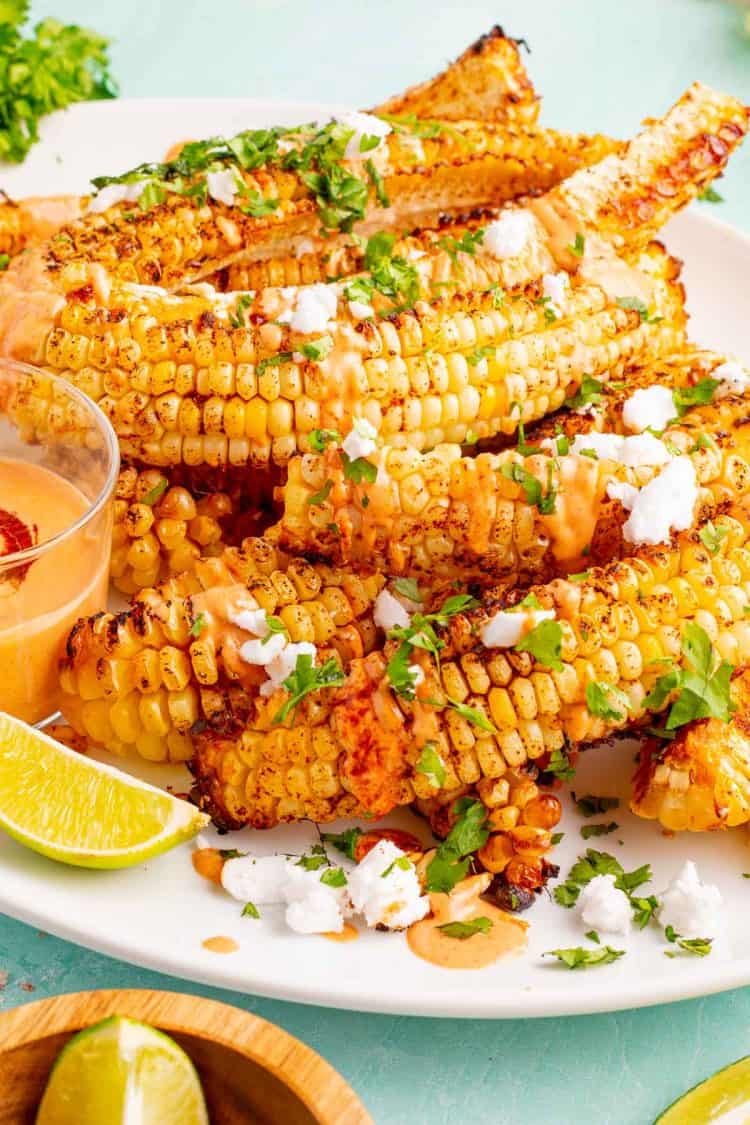 Salads
Arugula Salad with Sun-dried Tomatoes & Honey Lemon Vinaigrette
5 minutes
This Simple Arugula Salad salad is my go to for any barbecue. Sweet, tangy and peppery it pairs amazingly with almost anything you could throw on a grill - and turkey burgers are no exception!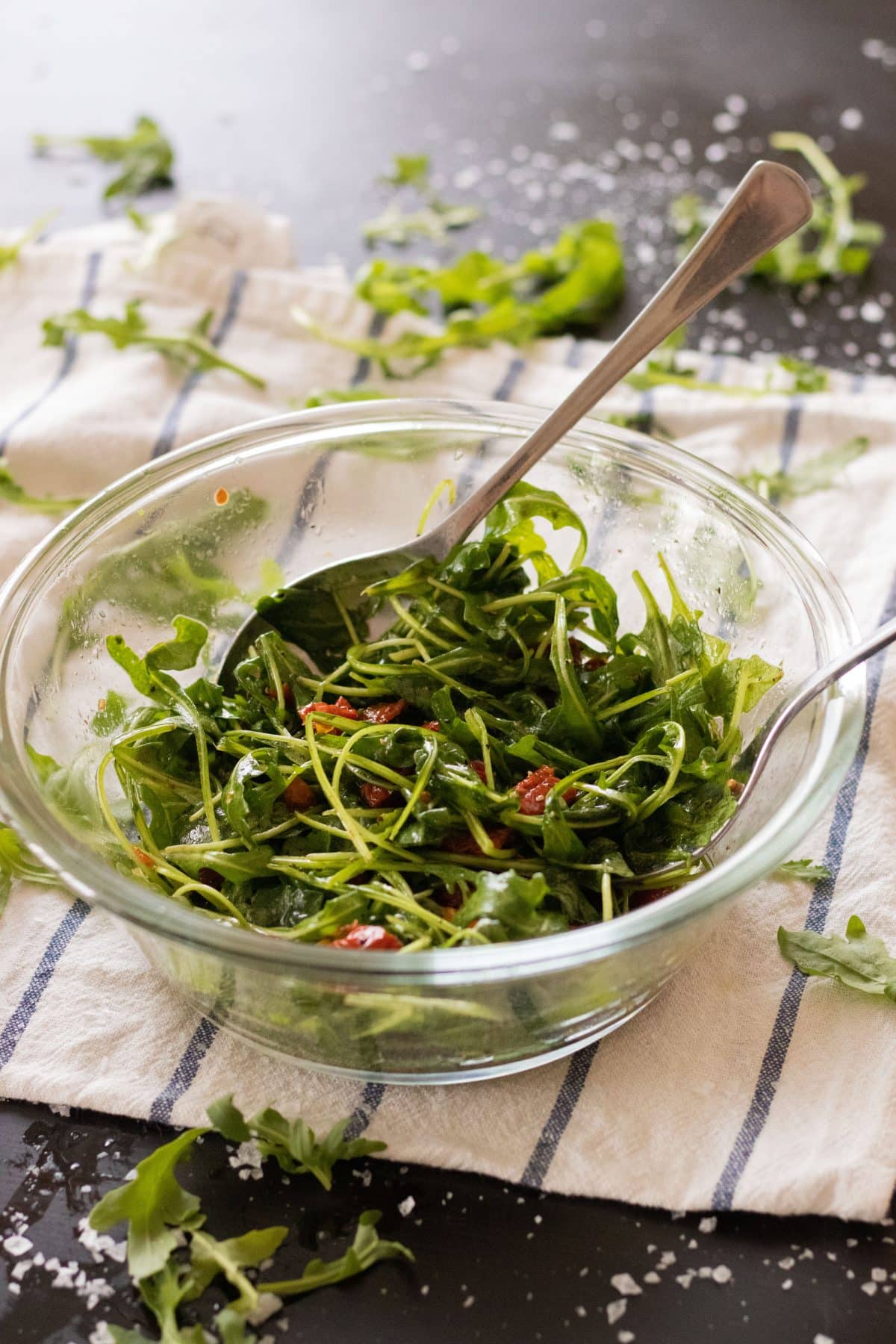 Mango Avocado Salad with Salted Roasted Peanuts
10 minutes
Mango and Avocado are great if you want to make a more exotic Turkey Burger. This Mango Avocado Salad gets its edge from salted roasted peanuts that add crunch, flavor and a nice saltiness.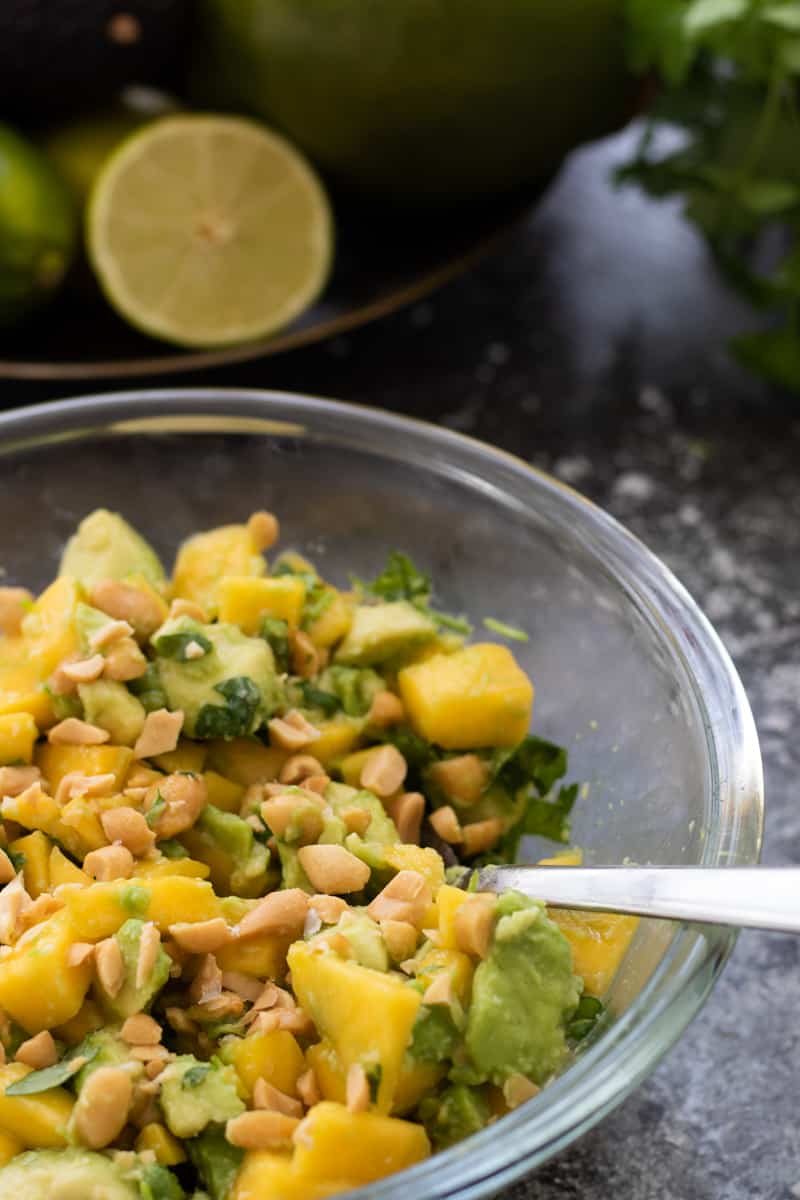 Asian Cucumber Salad
10 minutes
Asian flavors go great with turkey burgers. This Asican Cucumber Salad is a great, quick, option to put a twist on your turkey burger.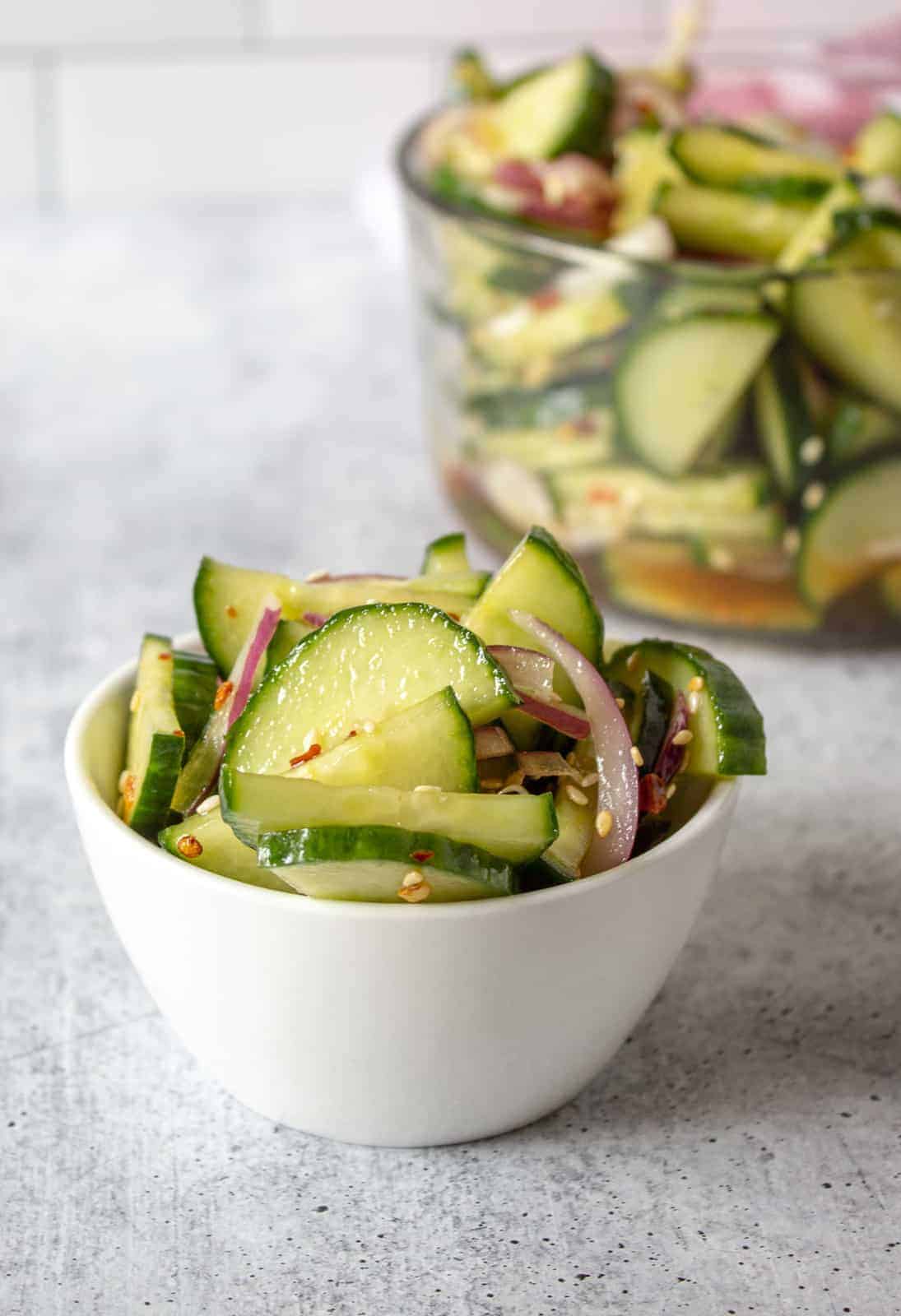 Caulislaw
20 minutes
This Caulislaw is a cauliflower take on a classic coleslaw. With cauliflower in place of cabbage, combined with carrots and red onion, it's loaded with flavor and color.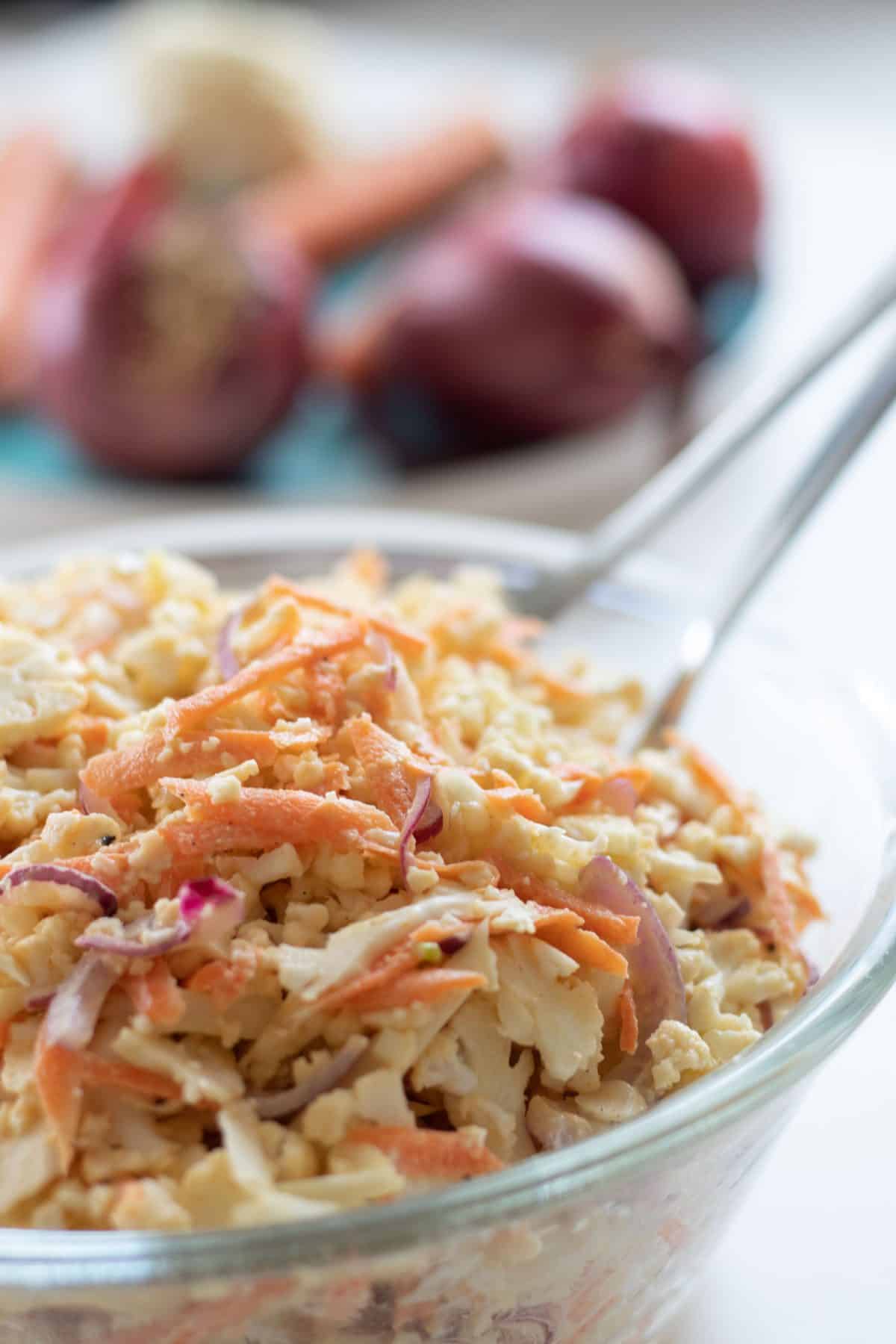 Simple Side Salad
20 minutes
You can't go wrong with a simple salad! This version has staple veggies, cheese, croutons, and your choice of a salad dressing (3 options included!).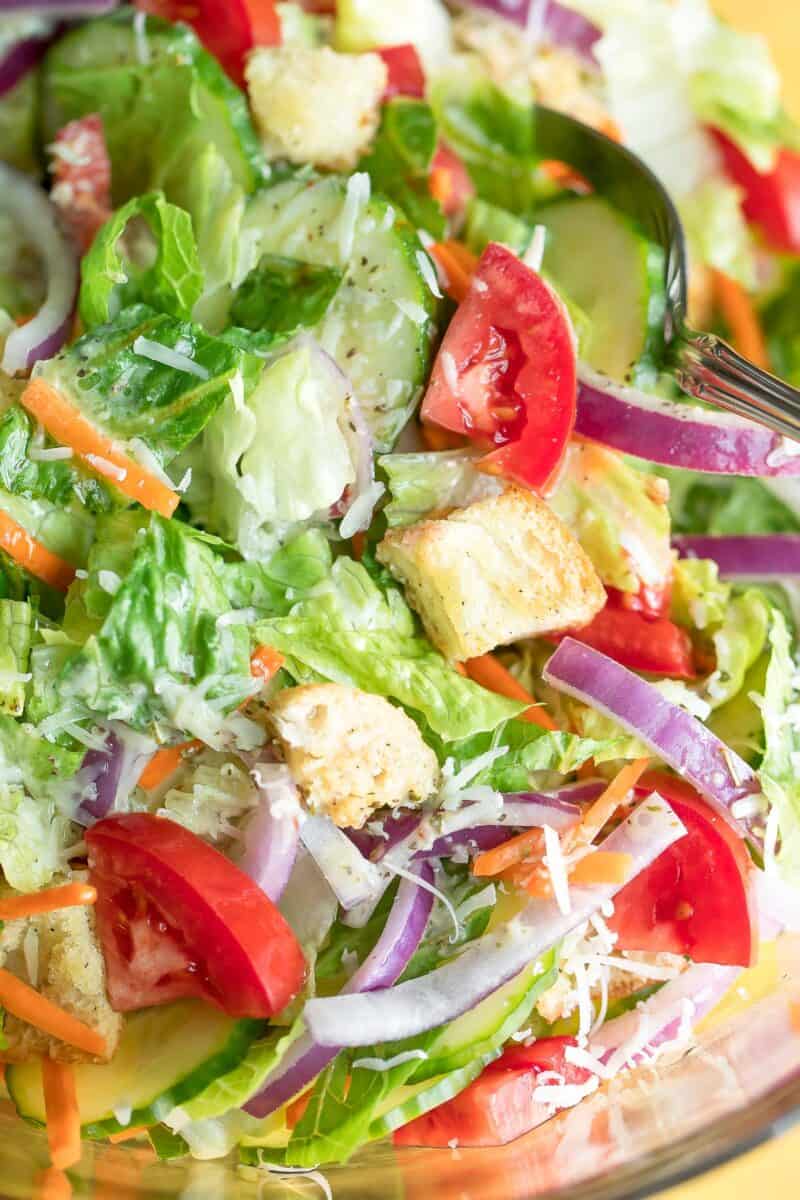 Shopska Salad
15 minutes
You know I love Feta cheese, and salads are no exception. This Shopska salad has all the Feta cheese and loads of colorful veggies. A great, easy, salad to make, and one that will just get better and juicier if it sits in the fridge for a day or so.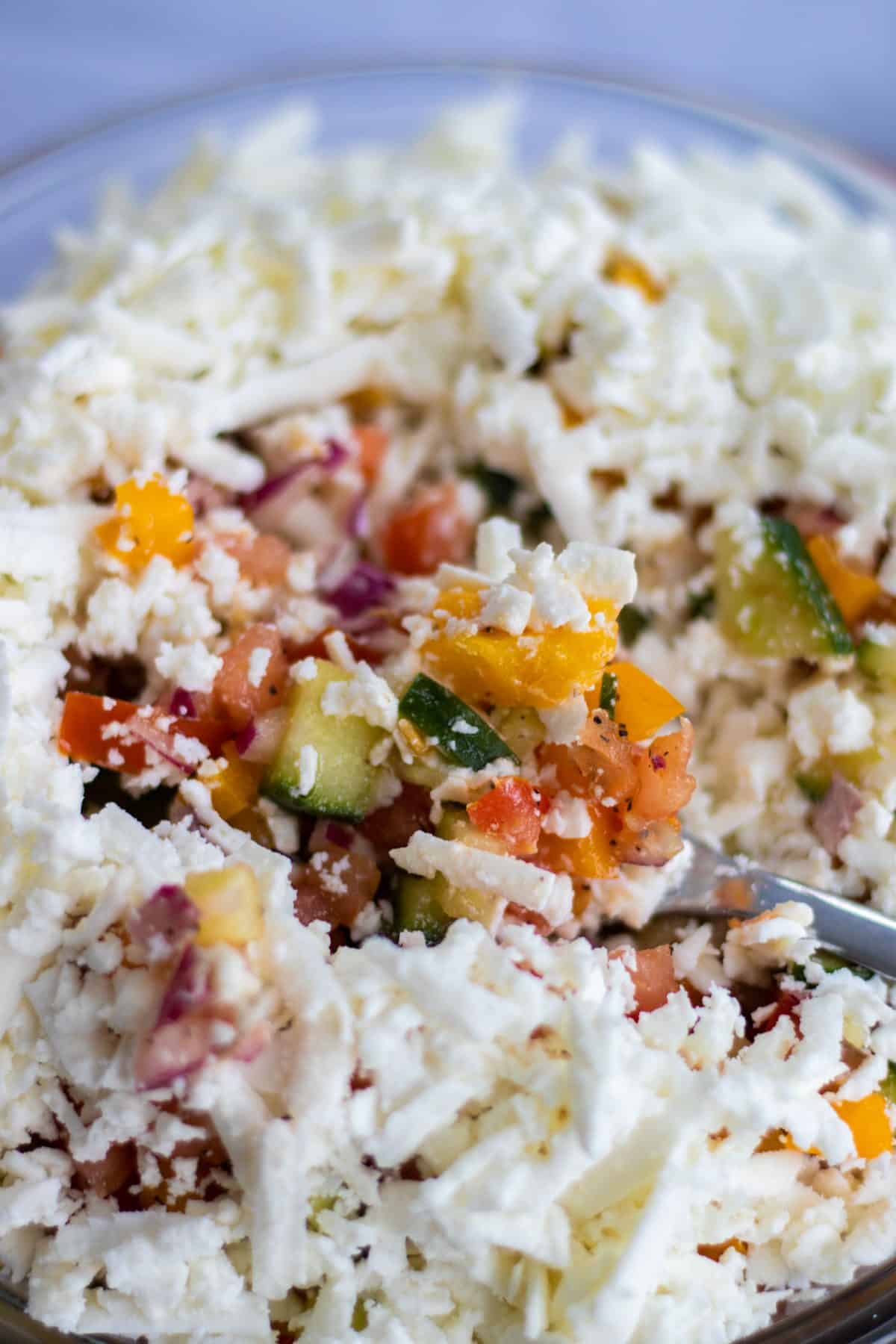 Creamy French Potato Salad
35 minutes
A creamy potato salad is a classic burger side, and this Creamy French Potato Salad takes it to a whole other level. Without mayonnaise it's made creamy with a Dijon mustard vinaigrette so it's lighter and packed full of flavor.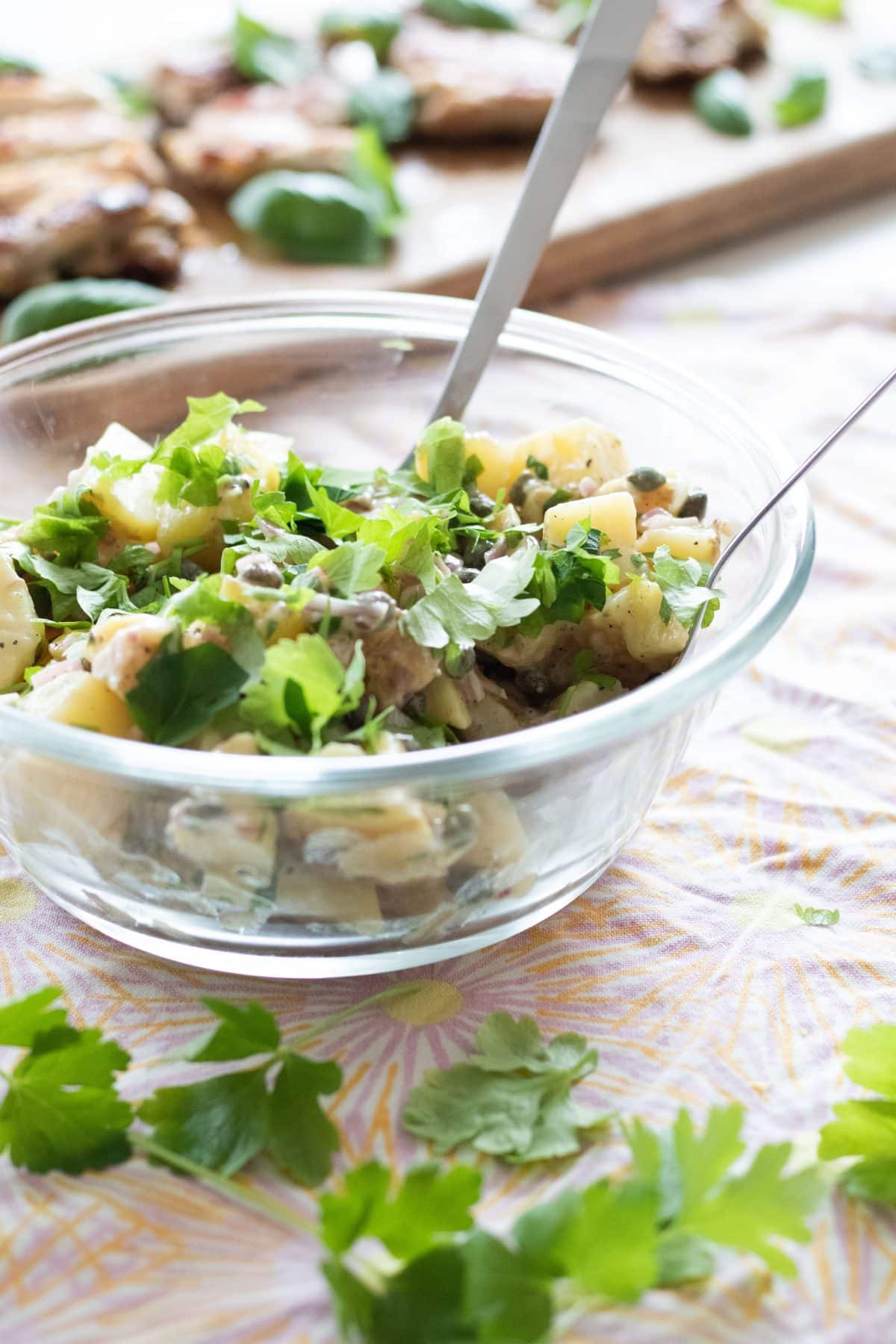 Beet & Feta Salad with Fennel & Pine Nuts
50 minutes
If you're looking for a warm side but still want to keep to the salads, this Beet & Feta Salad is just what you need. Beets are roasted with fennel for amazing flavor, and topped with melting Feta cheese and roasted pine nuts.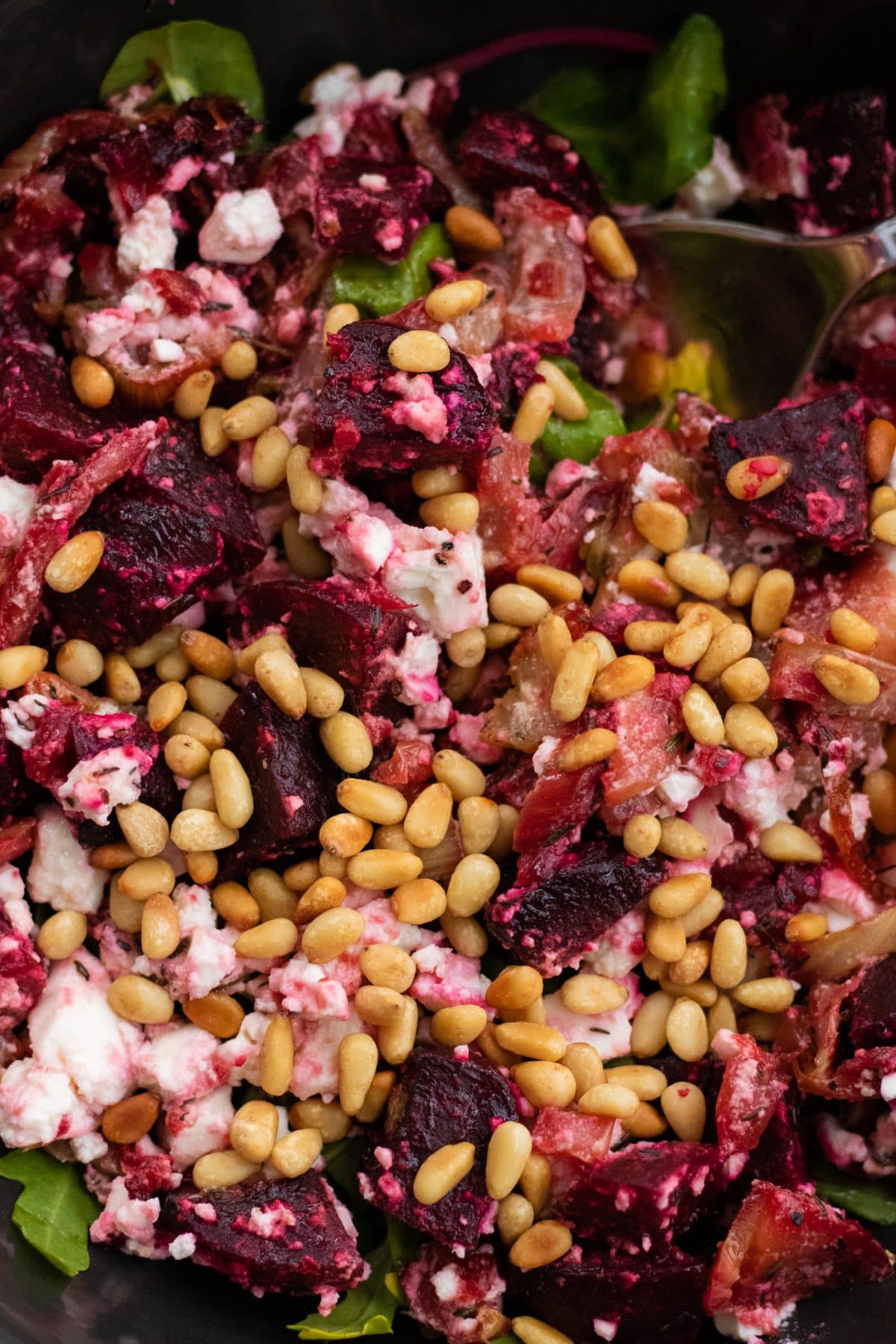 Sauces
Whipped Feta Cheese with Basil
5 minutes
This sauce with Feta Cheese & Greek Yogurt is great for topping turkey burgers. Creamy, tangy and packed with flavor it's extra perfect if you want to make a Greek Burger.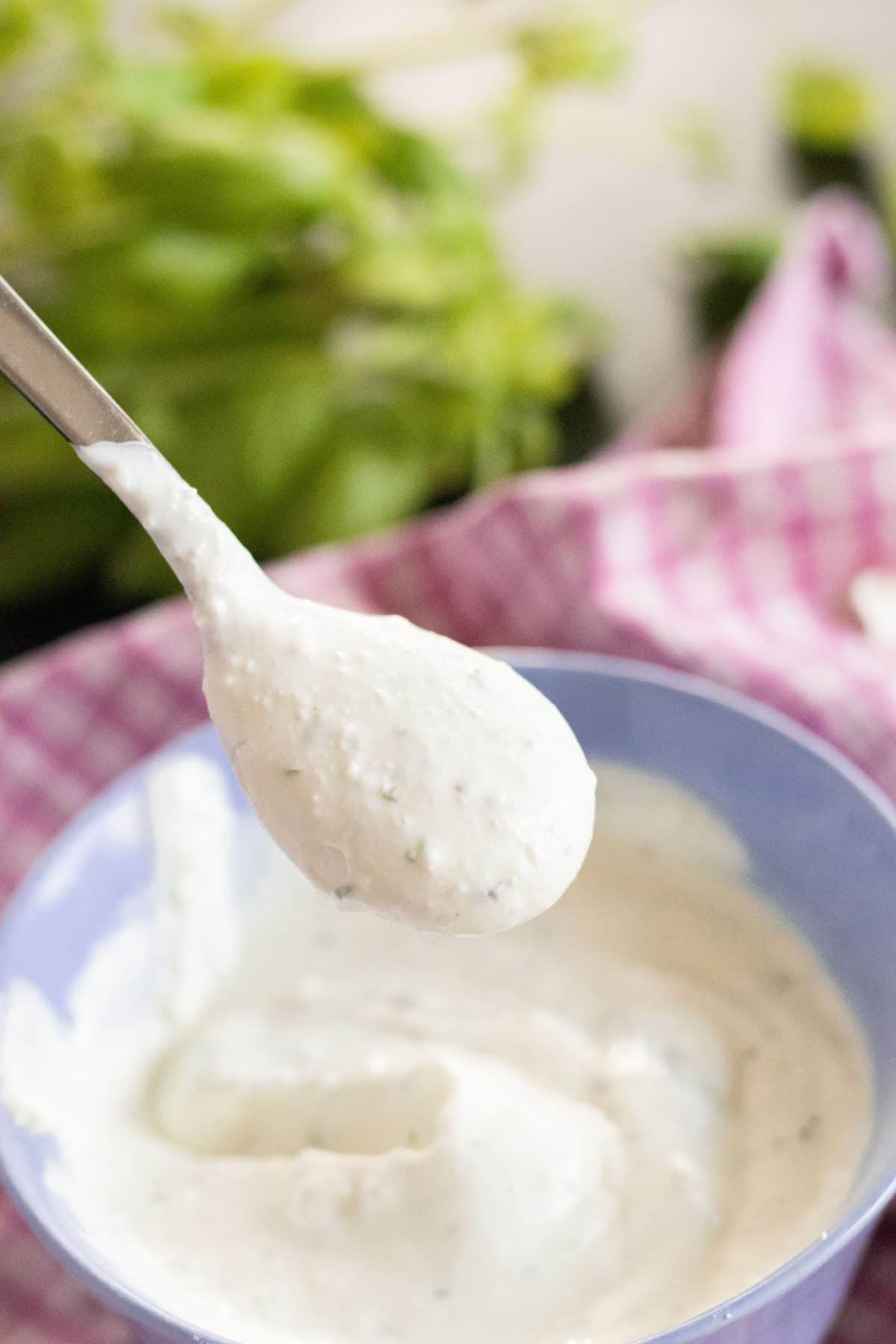 Guacamole
10 minutes
Guacamole adds flavor and color to your turkey burgers, and is a great healthy, creamy choice. This classic Guacamole version will also suit most diets as it's made without dairy.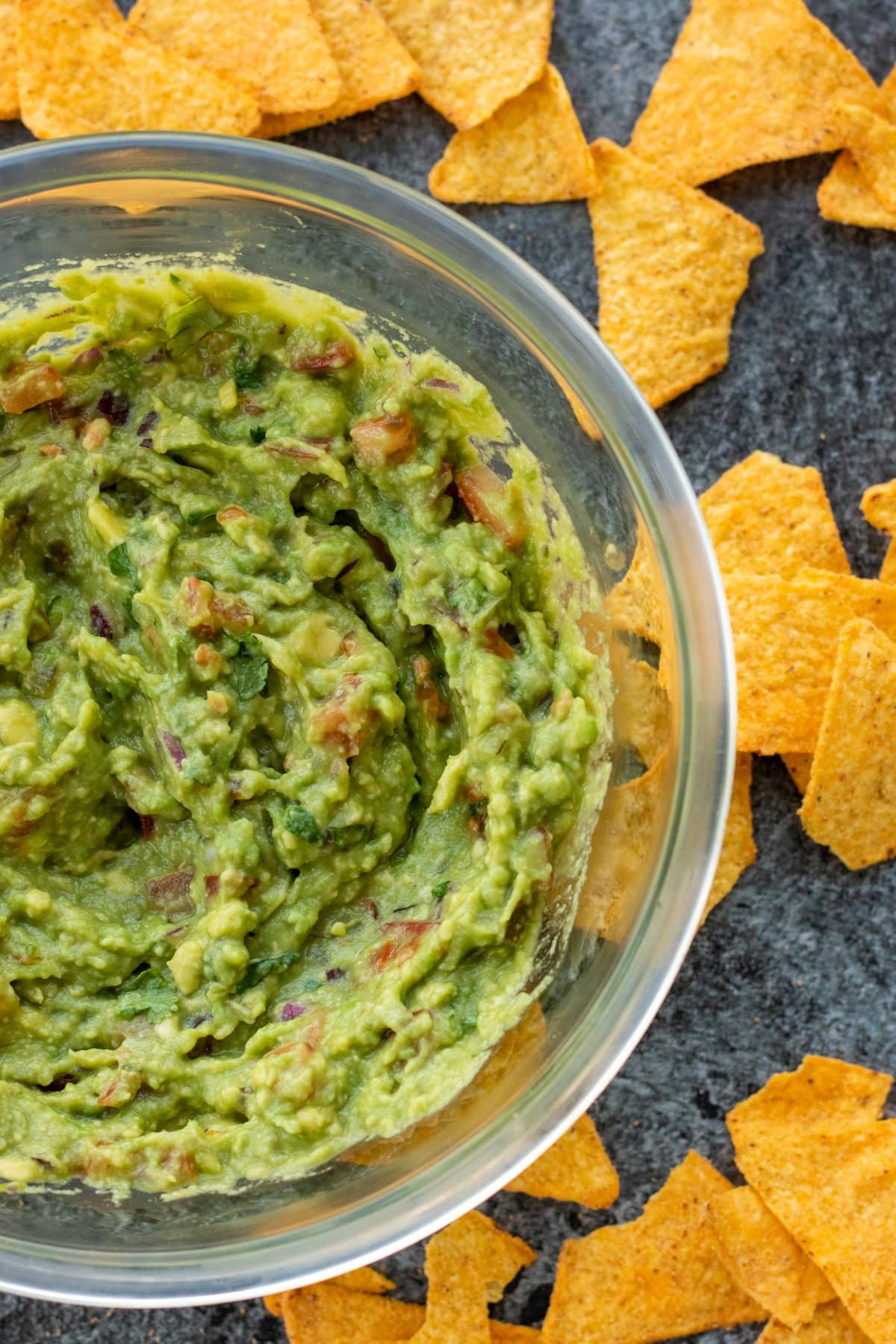 Acili Ezme
15 minutes
Acili Ezme is a classic Middle Eastern meze, but I prefer to use it as a sauce. Made entirely from veggies, olive oil and spices - it doesn't get much healthier than this!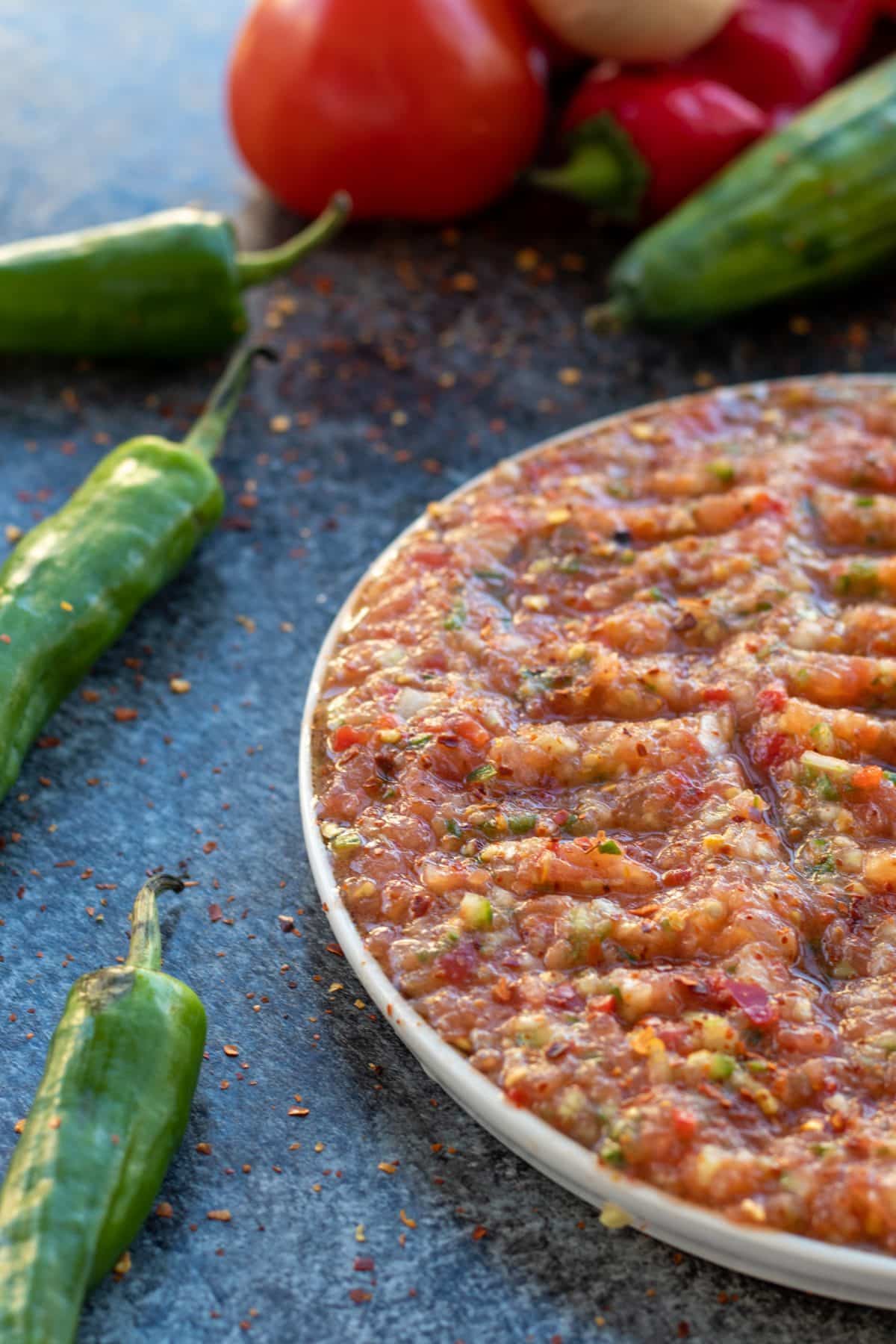 Pico de Gallo
30 minutes
While it's a staple when it comes to tacos, Pico de Gallo is just as great on top of burgers. And even more so turkey burgers, which are a great canvas for all those amazing flavors.