This post may contain affiliate links, which are always marked with *. Please read my disclosure for more information.
Make the best & juiciest Air Fryer Turkey Burgers with just a quick prep, a few simple steps and 10 minutes of air frying. No chopping required as we use powdered seasonings and extra juicy thanks to fresh lemon juice.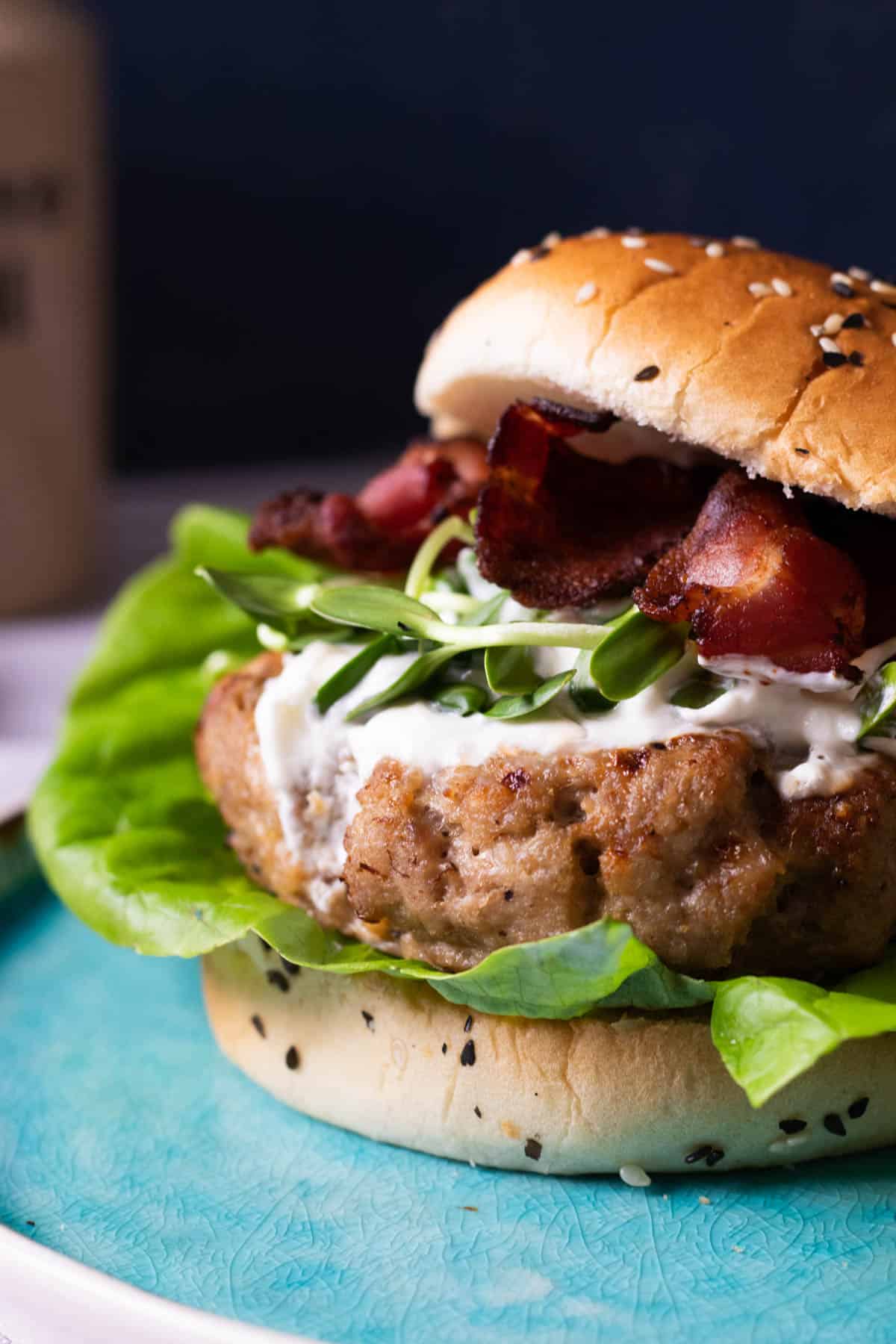 Jump to:
Turkey burgers often get a bit of a bad rap as being "dry" - which is really totally uncalled for. At least with this recipe, which will give you a super juicy turkey burger that will have you skipping the beef without a second thought.
I'm not exaggerating when I say the first time I made these air fryer turkey burgers, I ended up finishing a whole patty over my sink. They're just that good, I couldn't stop!
What you need to make them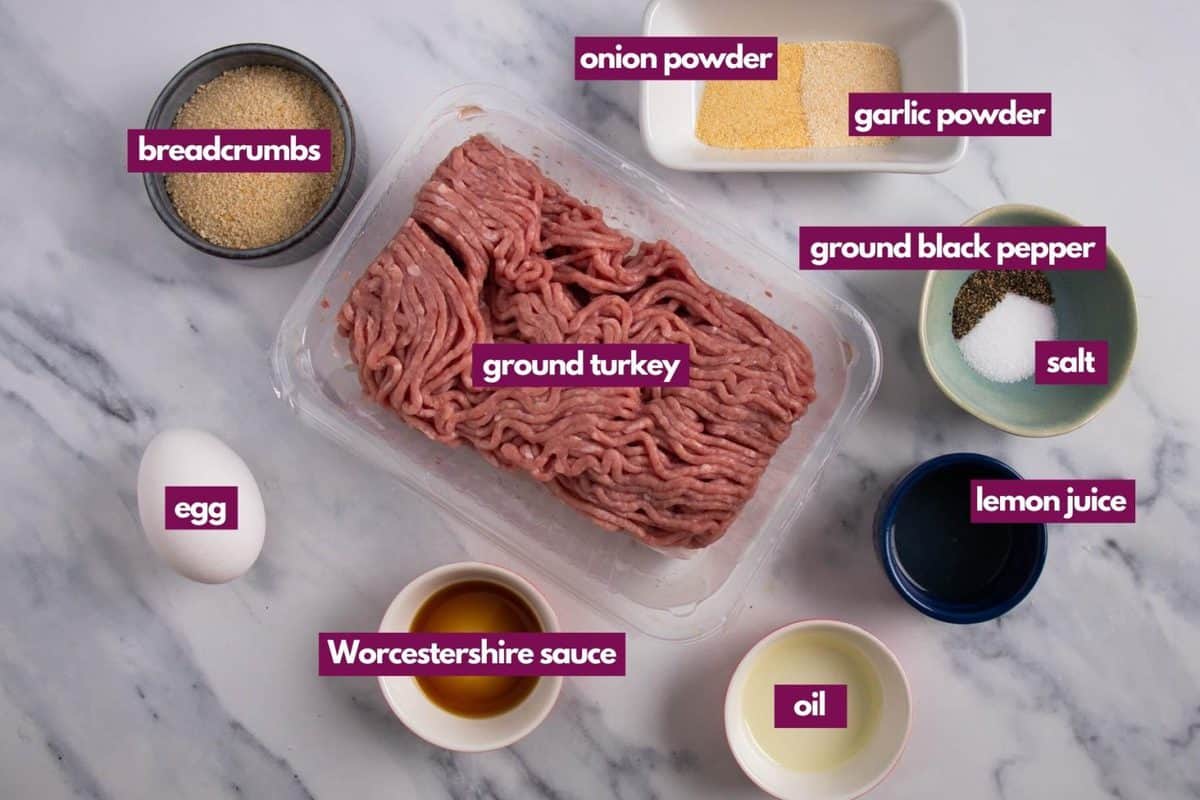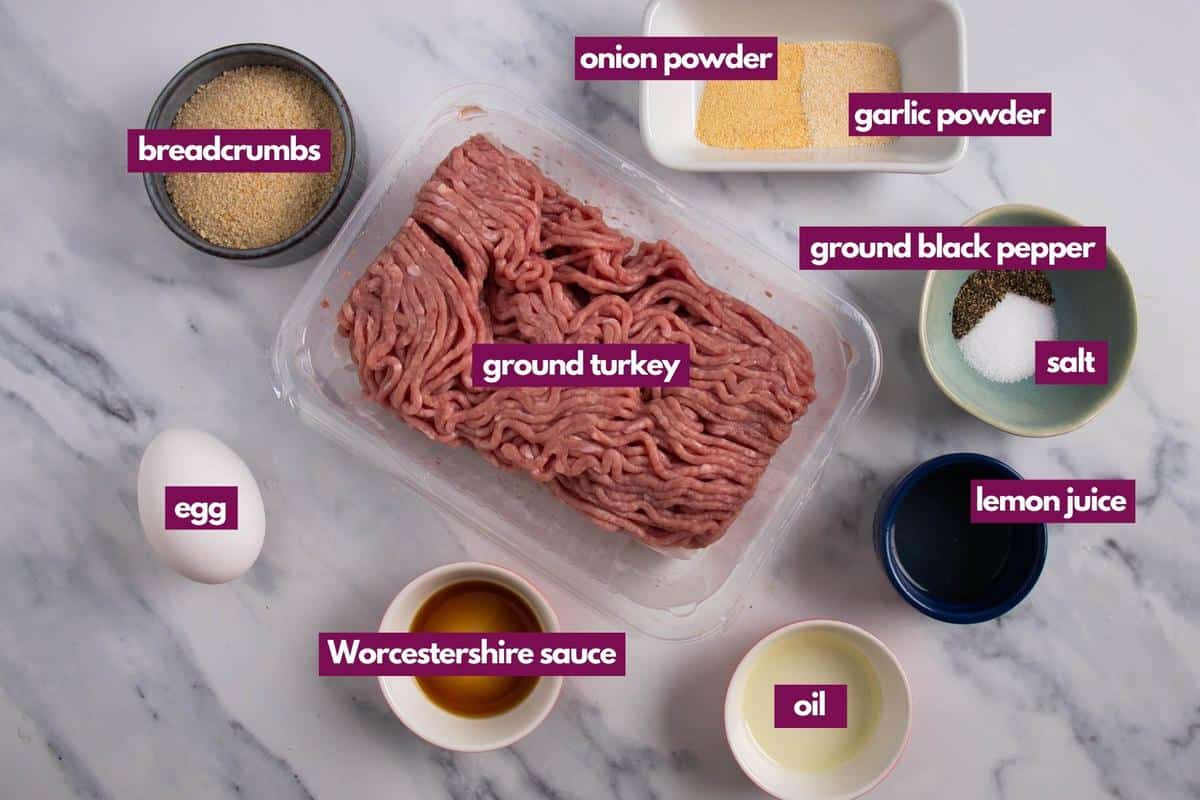 Ingredient notes & substitutions
Ground turkey can be swapped for another type of meat: ground chicken and lamb work best with these seasonings
Breadcrumbs: I use regular, not Panko, here, as the smaller breadcrumbs are easier to integrate into the ground turkey. Choose gluten free breadcrumbs to make it gluten free.
Lemon juice is always best fresh, but in a pinch you can use the bottled kind
Worcestershire sauce can be skipped, but adds a nice pop of flavor
Cooking oil: I prefer a neutral kind like canola oil, but olive oil works as well, and you can also swap it for cooking spray
Your favorite toppings: I served mine in hamburger buns and topped them with iceberg lettuce, sunflower sprouts, garlic sauce and bacon
Can you coat these turkey burgers in breadcrumbs?
Yes! If you wish, you can dip them in eggwash and then breadcrumbs for a crunchier turkey burger. They might require slightly longer time to cook.
How to make them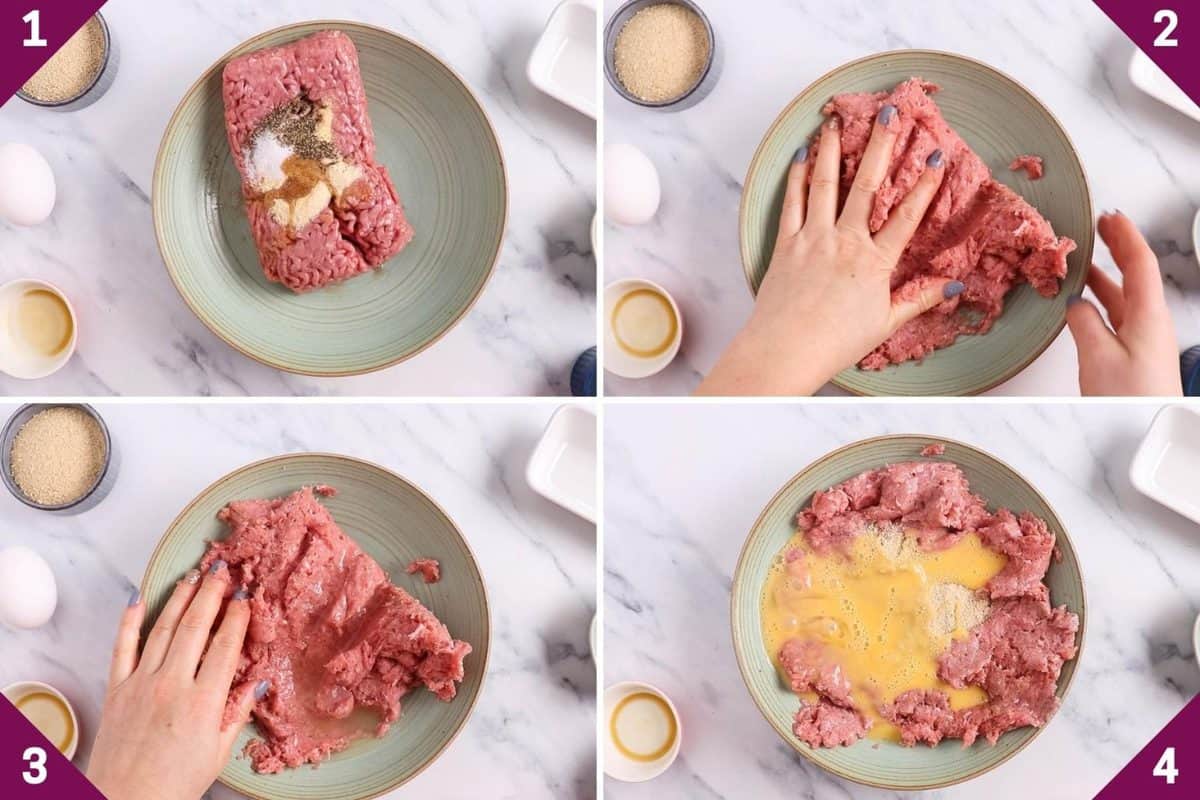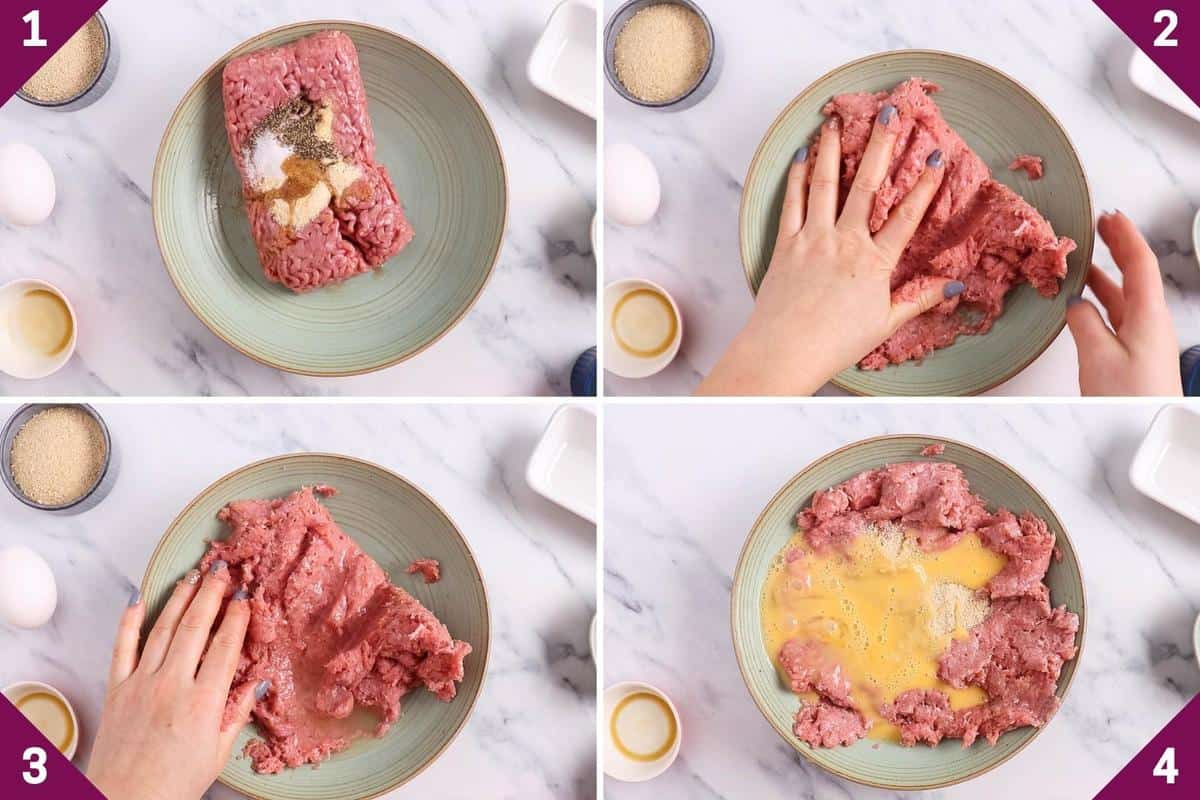 Place ground turkey and all seasonings except lemon juice in a bowl
Mix well, using your hands if necessary
Add lemon juice and mix well
Add breadcrumbs and beat egg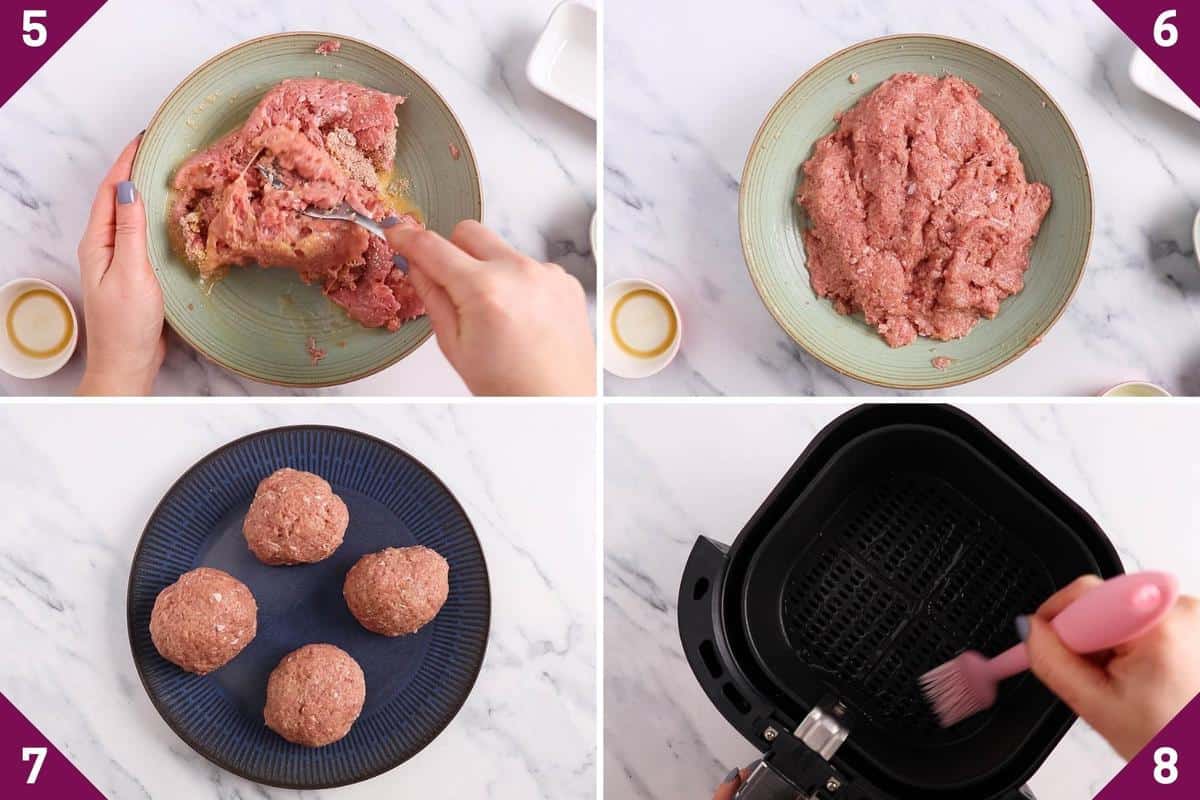 Mix well - I like to use a fork to start, since it's very sticky at this point, and then move to using my hands
Cover and refrigerate for at least 30 minutes
Divide the turkey into 4 even-sized balls
Brush a preheated air fryer basket with cooking oil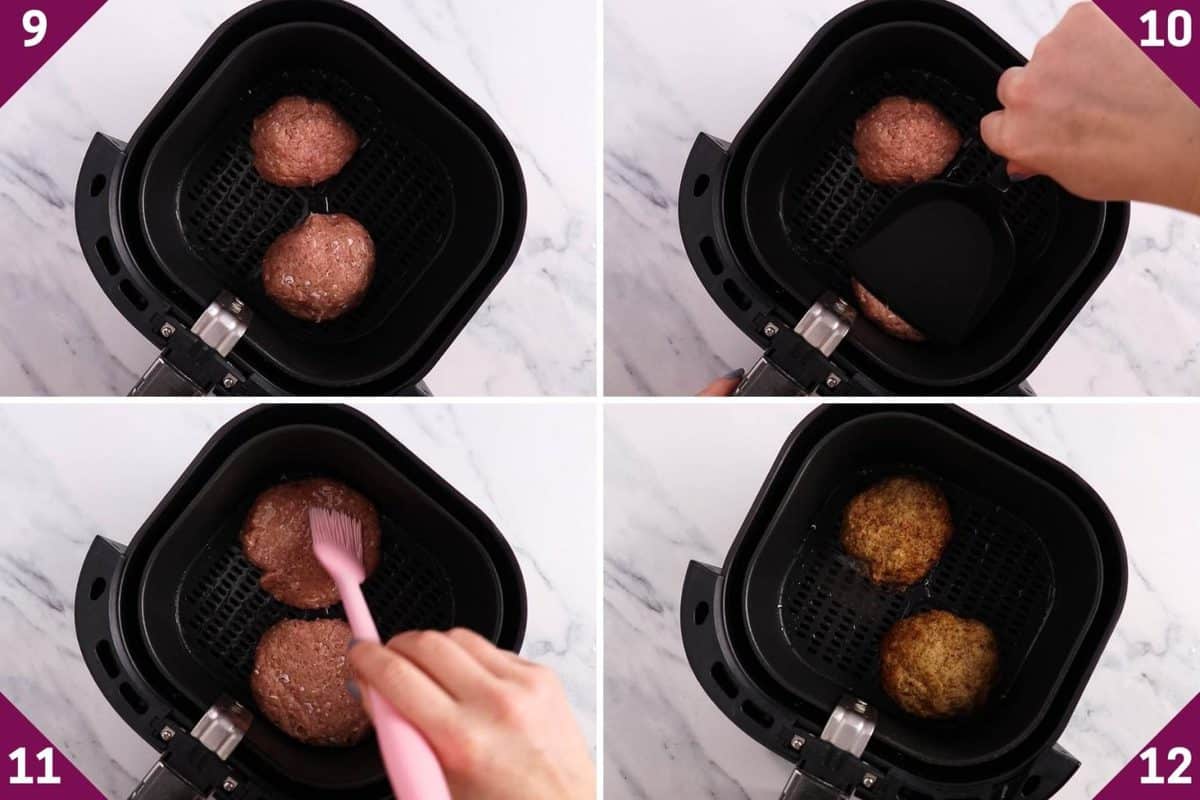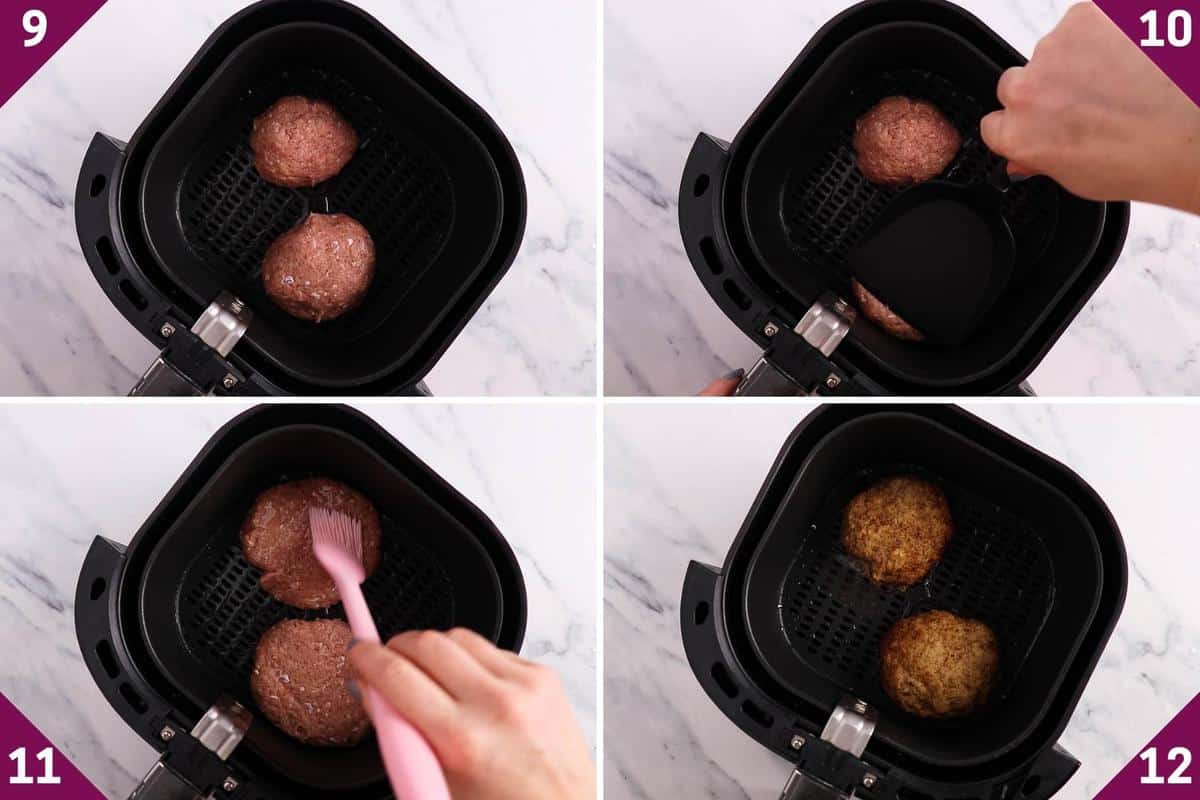 Place the turkey balls in the air fryer - just as many as you can fit comfortably
Press gently with the back of a spatula or spoon to create ½ inch thick turkey burger patties
Brush with cooking oil
Air fry 10 minutes at 375°F (190°C), then check if they are done. If not, air fry for a few more minutes. Repeat until you've cooked all the burgers, then serve with your favorite toppings and sides!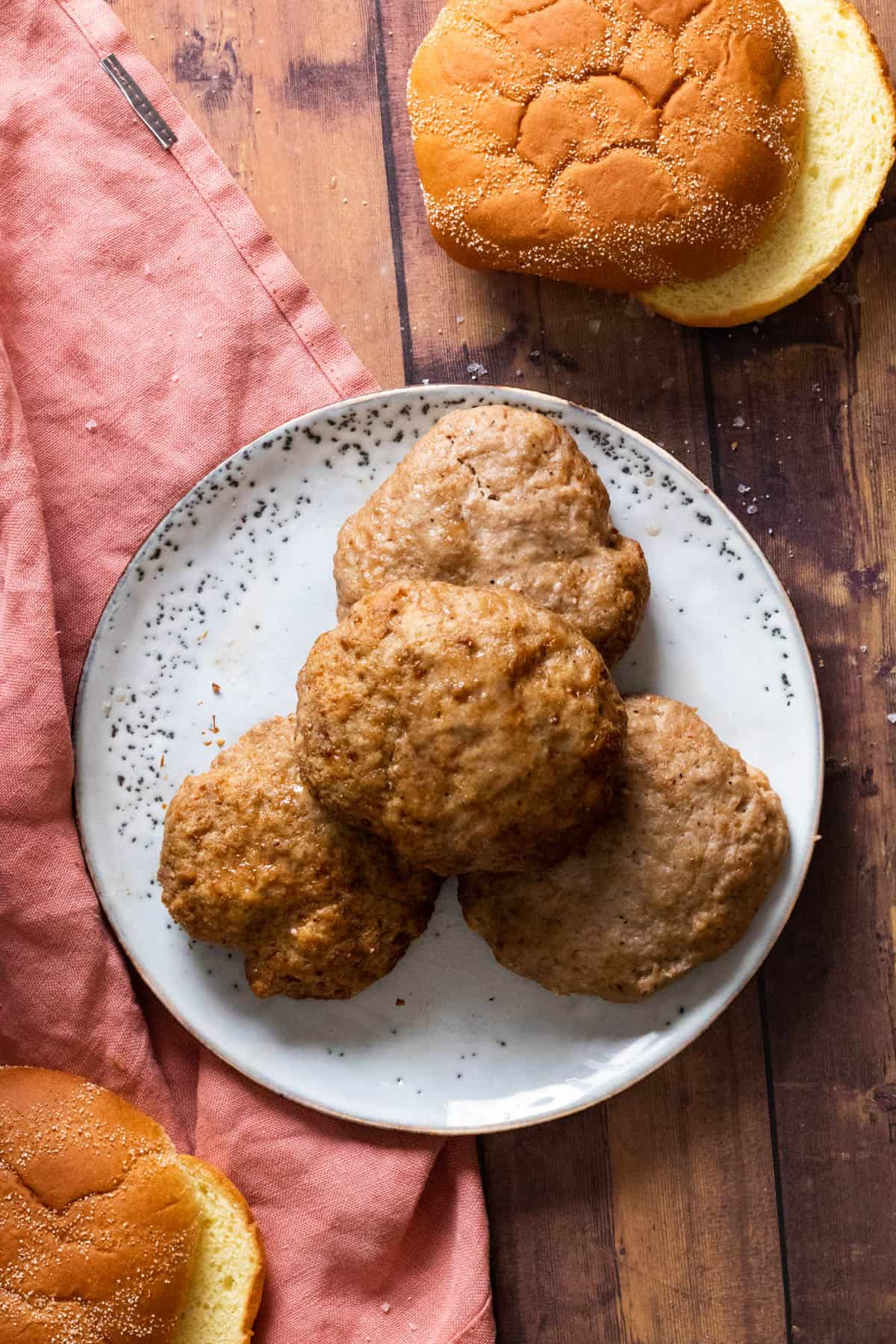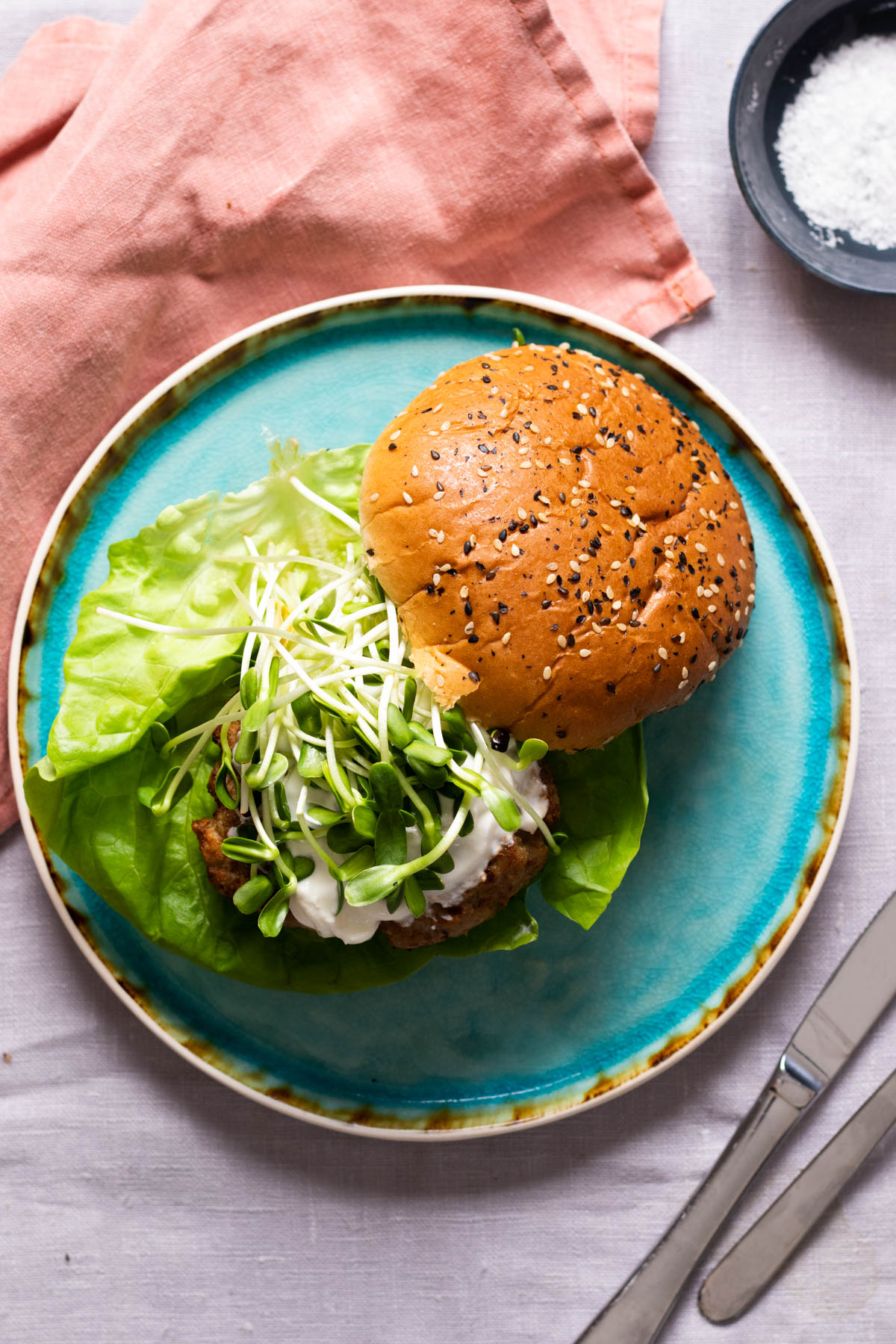 More quick & easy air fryer recipes
Looking for more quick & easy air fryer recipes?
Recipe