This post may contain affiliate links, which are always marked with *. Please read my disclosure for more information.
Cook the best Frozen Hot Dogs in your Air Fryer * in less than 10 minutes. Perfectly juicy and delicious, ready to serve in buns or with fries!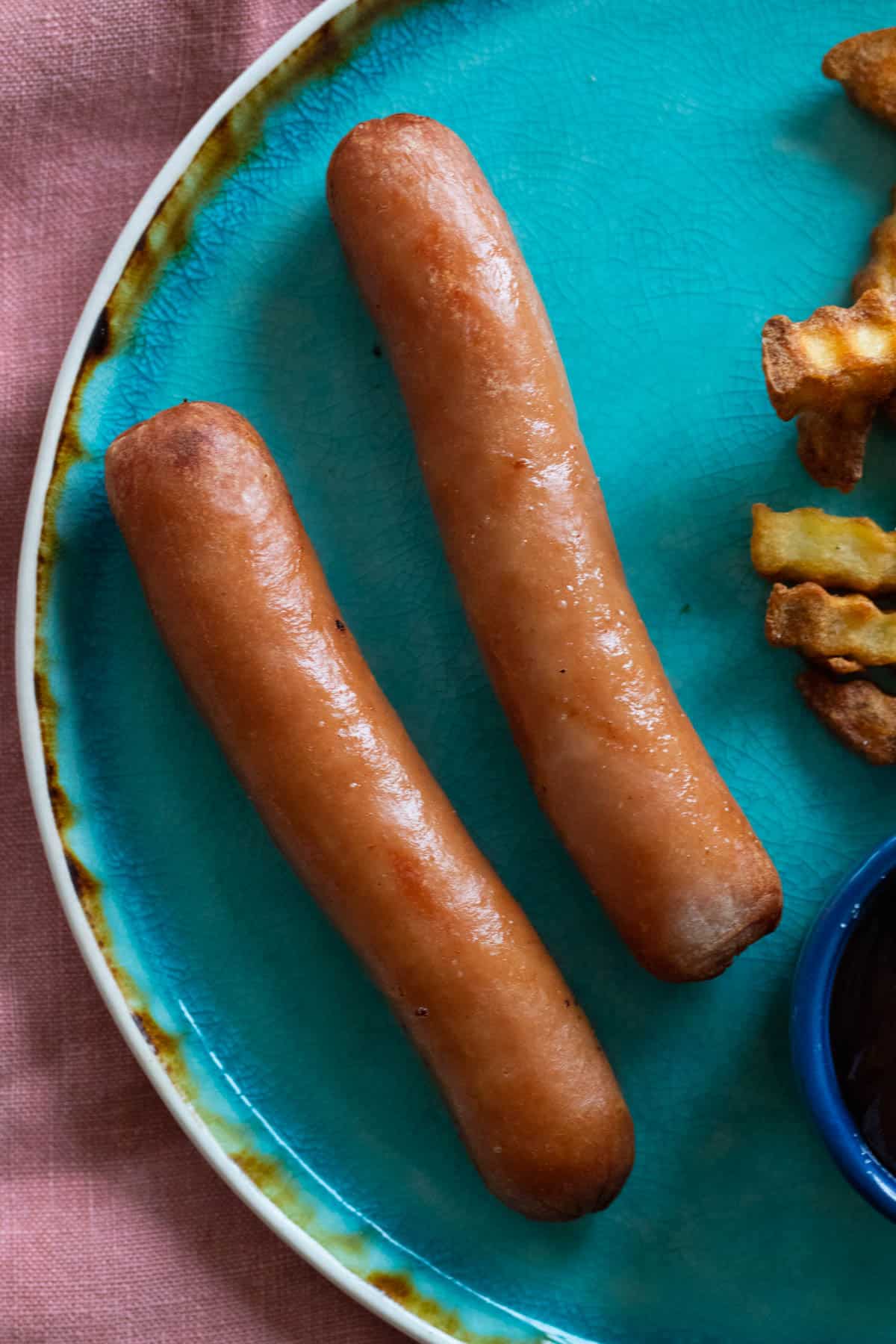 Jump to:
At least once a year I go through a serious hot dog period, where I want to have hot dogs in buns at least a few times a week. For this reason (and because my dog also loves them), I always keep some in smaller packages in the freezer.
And since I got my air fryer *, it's even easier to cook them!
What you need to make them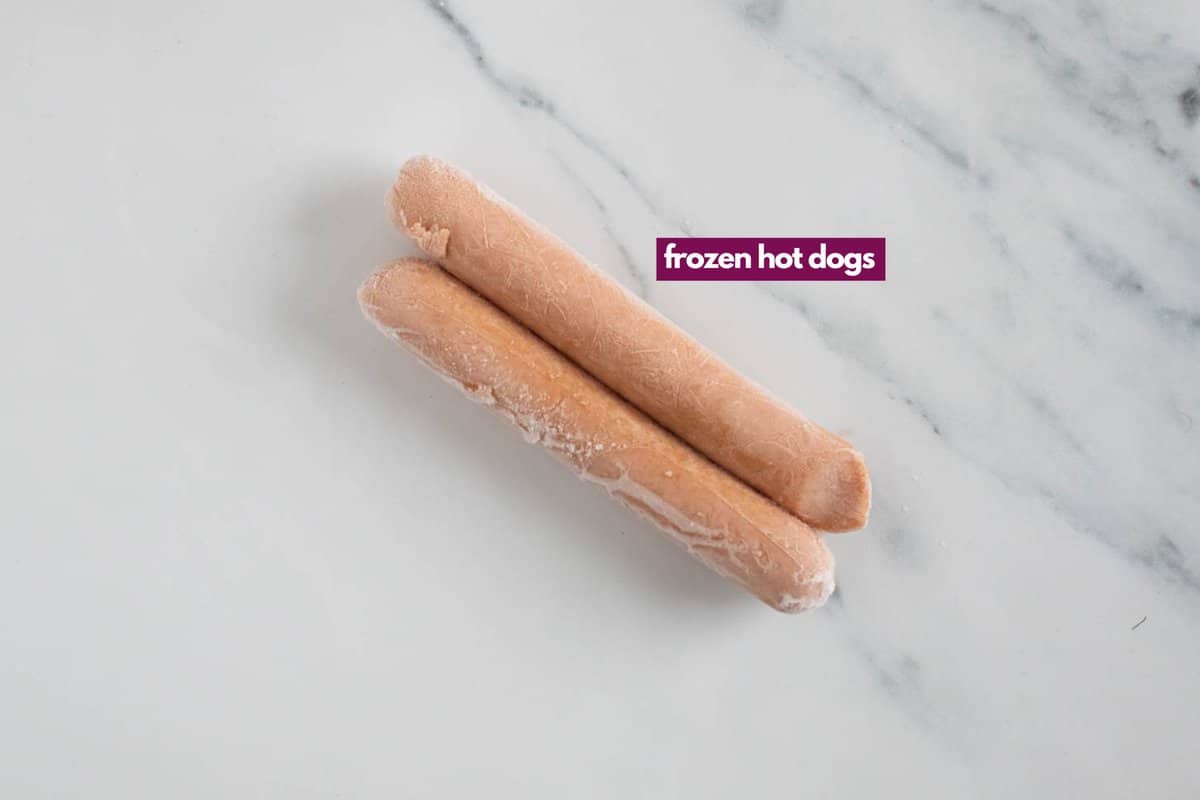 Ingredient notes
Frozen hot dogs: this is all you need to make this recipe! You can cook just a few or a full frozen pack at once, and you can make this with beef, pork, chicken, turkey or vegetarian hot dogs.
How to make them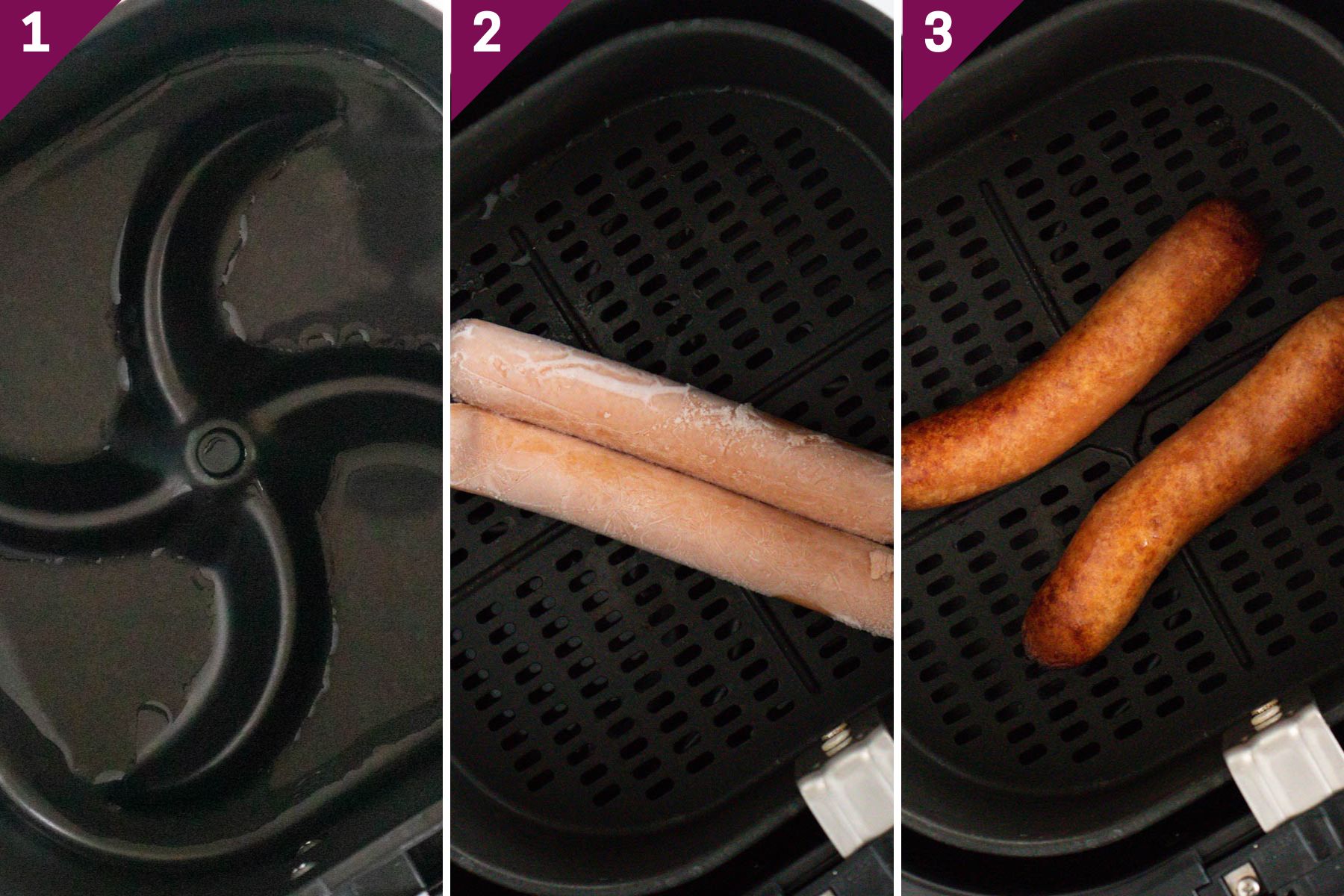 Preheat your air fryer

*

to 390°F (200°C) and pour a bit of water in the bottom of the air fryer

*

basket, to avoid excessive smoke
Place the frozen hot dogs in the preheated basket, and air fry 4 minutes to defrost. If you're cooking a full package you might need to add a few more minutes for defrosting.
Separate the now defrosted hot dogs into a single layer, and air fry 4-6 minutes until cooked through, then serve in hot dog buns or with a side of mashed potatoes, French fries or potato wedges. Don't forget the ketchup and mustard!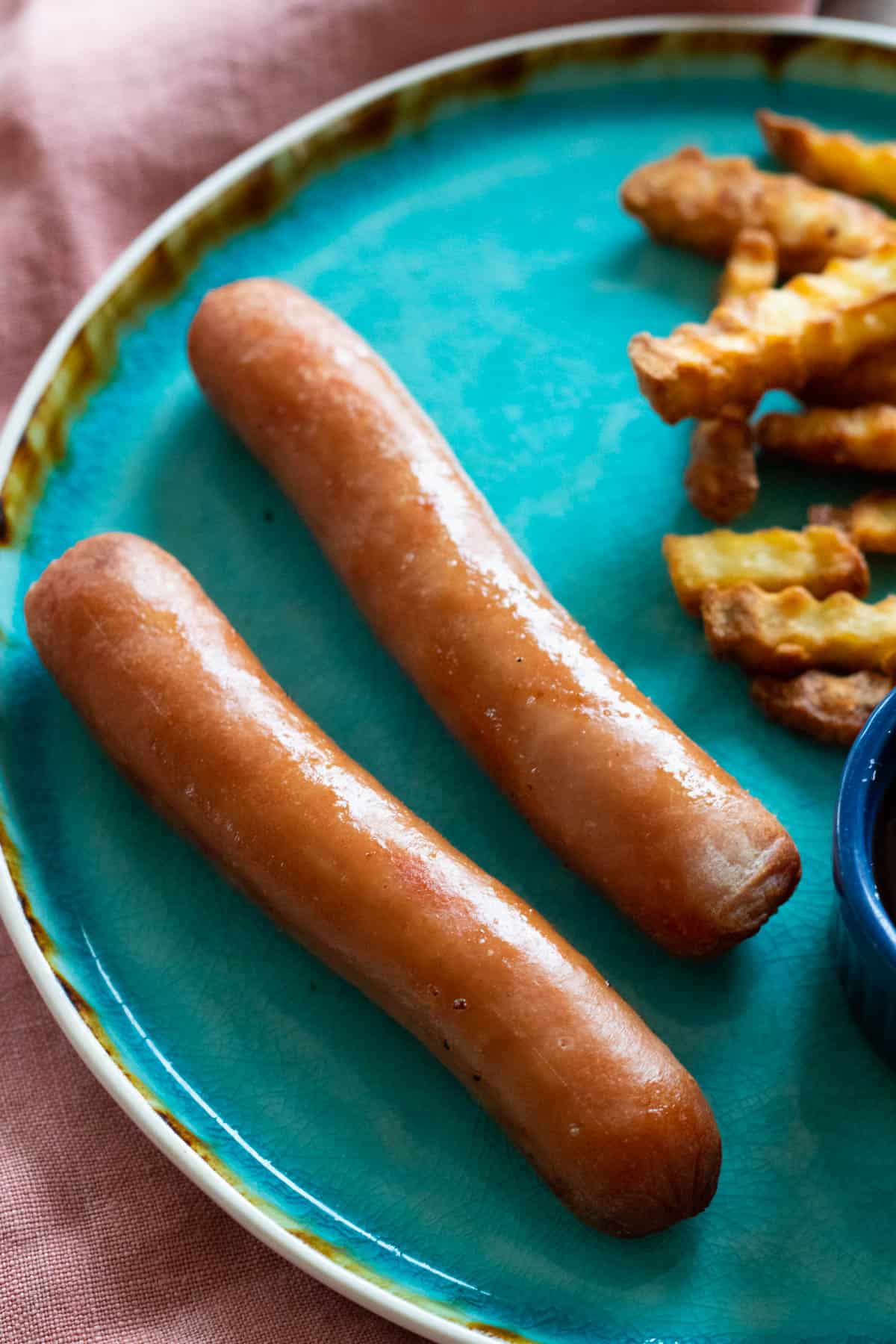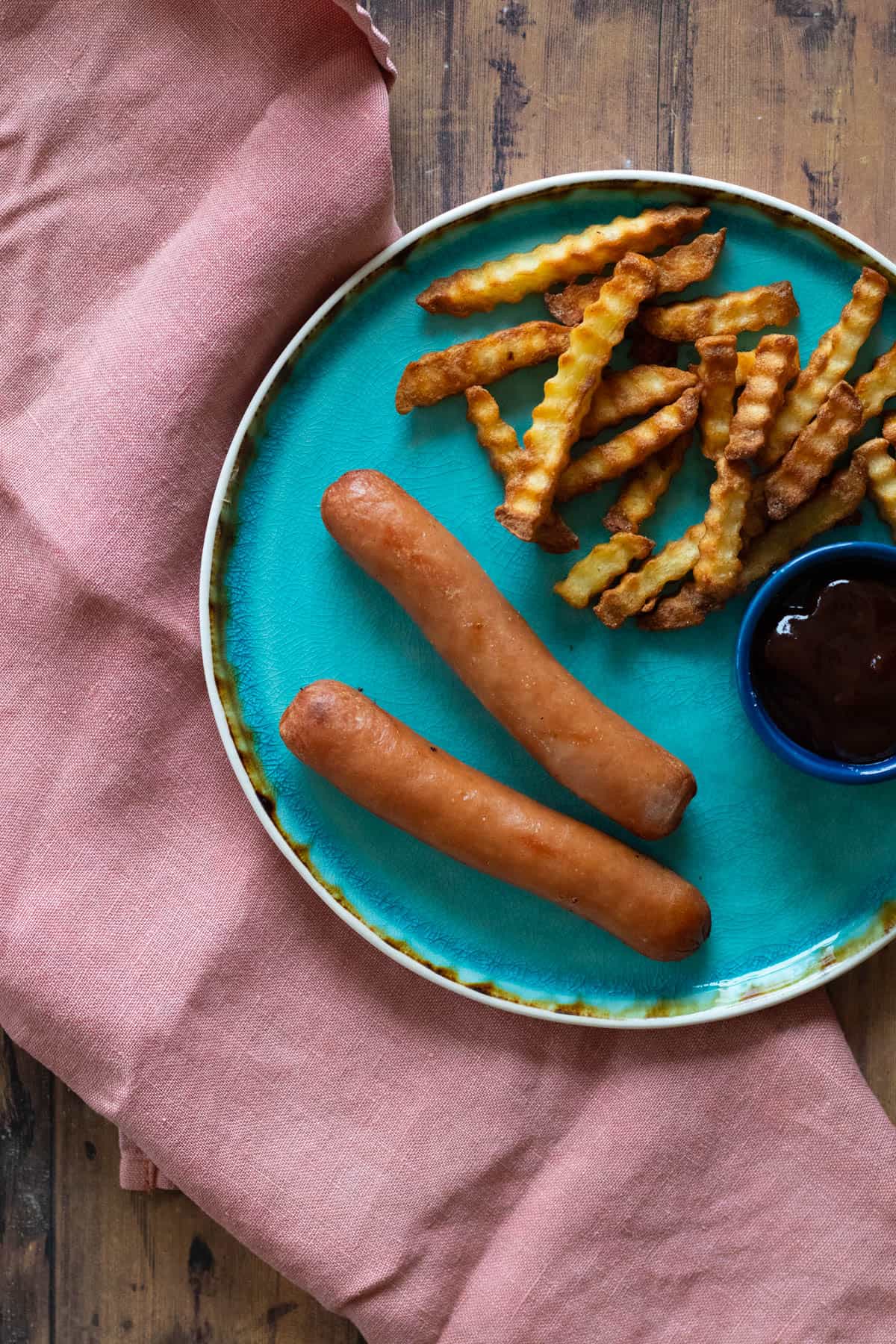 More quick & easy air fryer recipes
Looking for more guides to air frying frozen food?
Did you love this recipe? Rate it five stars!
...and let me know what you loved about it in the comments.
Recipe