With minimal prep & just 8 minutes of cooking you can make the best Air Fryer Frozen Broccoli. Learn how to cook frozen broccoli in air fryer; crispy at the edges and deliciously seasoned with olive oil and lemon pepper. A great easy side dish for any protein!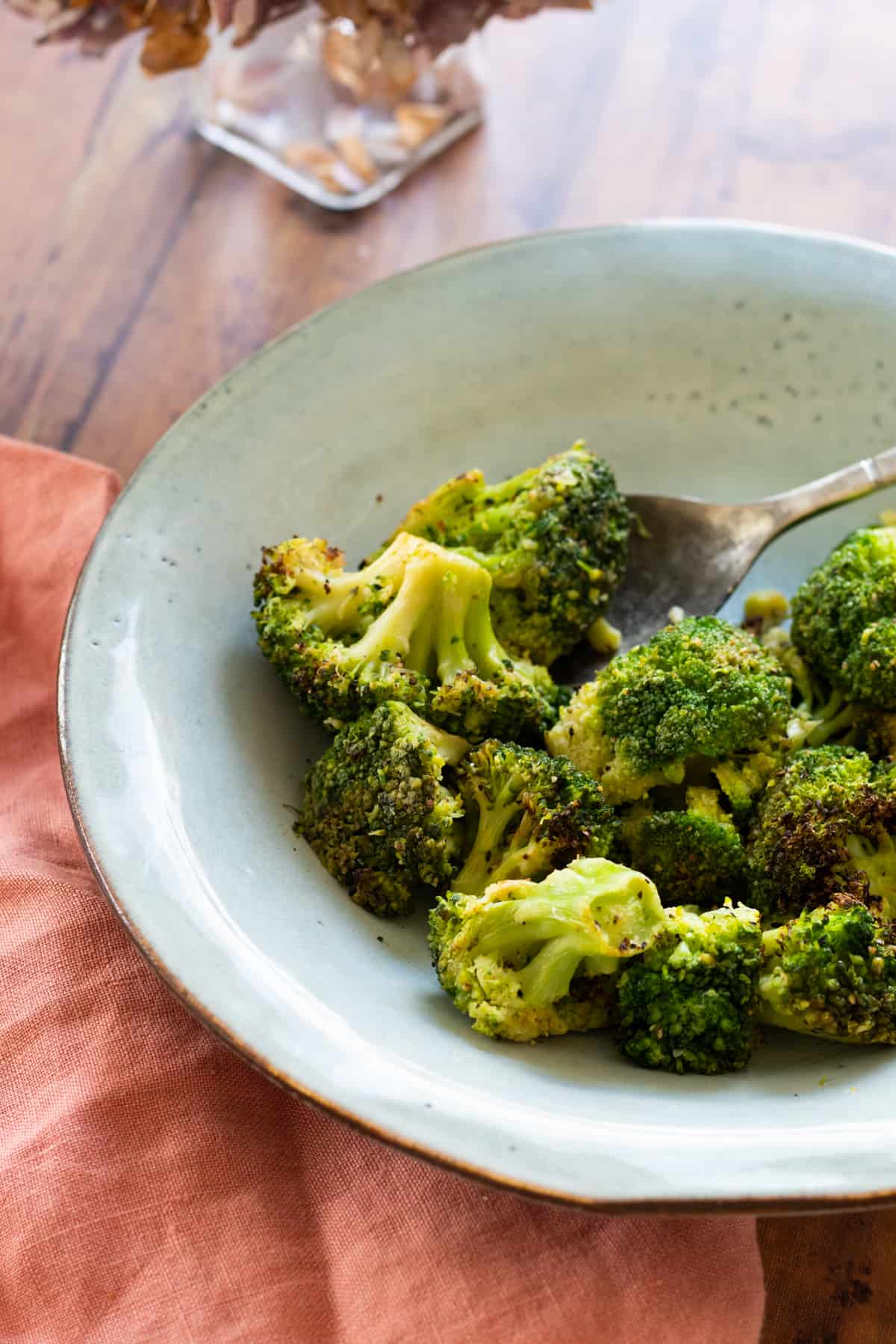 Jump to:
This easy recipe is one of my favorite ways to make broccoli whenever I don't have fresh broccoli around - it's a delicious, healthy side dish that's sure to become a staple in your house.
What you need to make it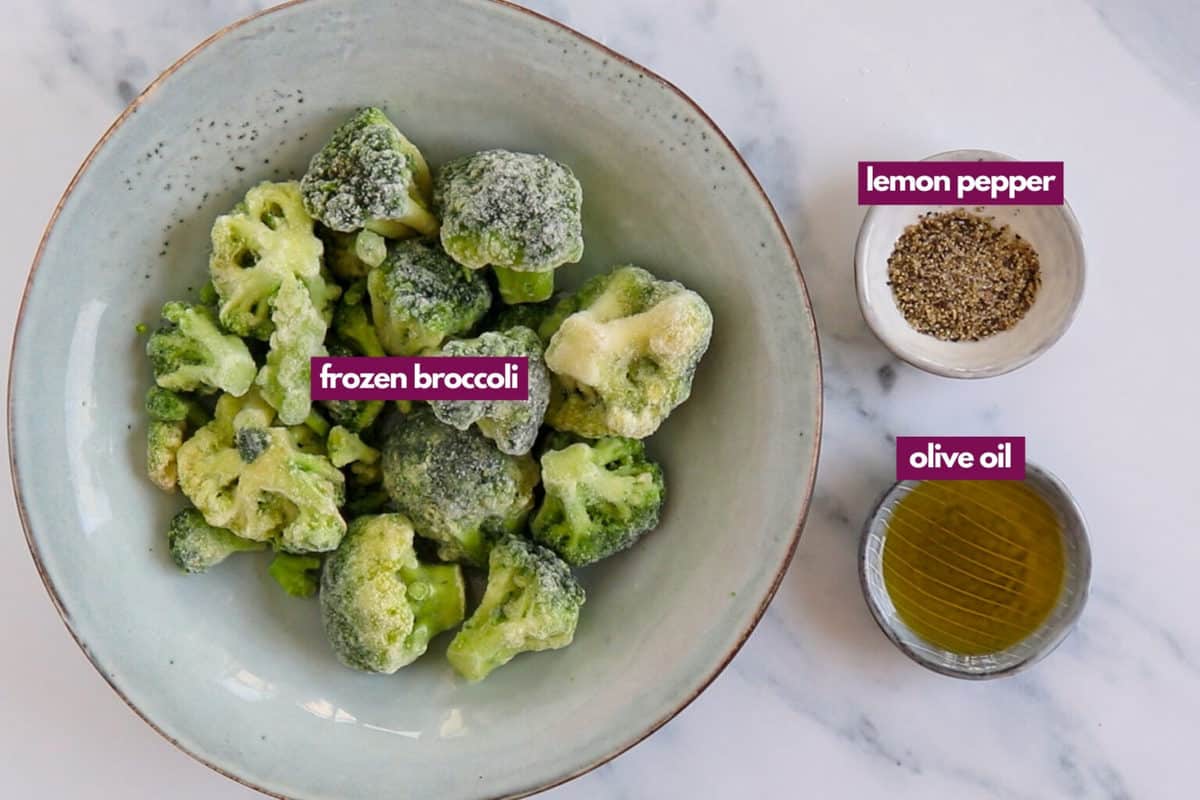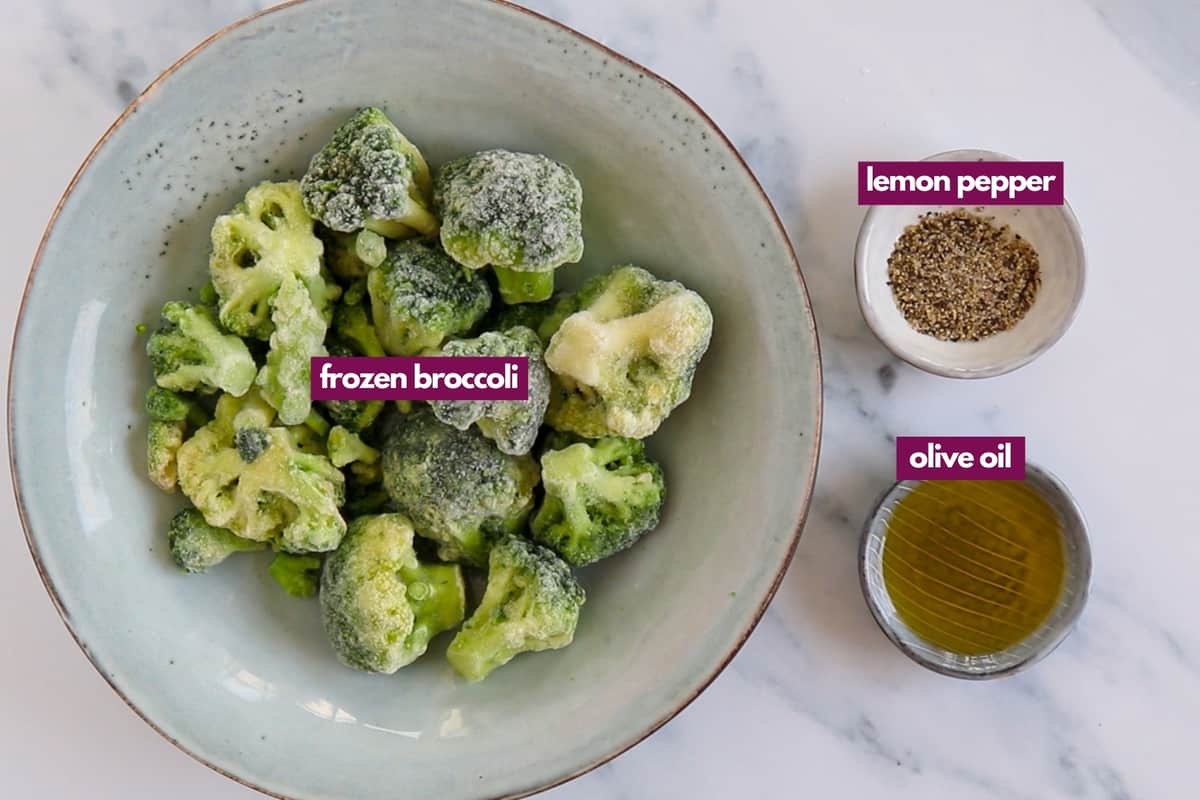 Ingredient notes
Lemon pepper can be substituted for other seasonings. See suggestions below under "variations".
Olive oil can be substituted for another type of oil or cooking spray
Can I make this without oil?
Yes, you can make this without oil - but I recommend using at least a little bit of oil. A great way to use less oil is to just spray or brush the air fryer basket with oil before adding the broccoli.
Without oil the broccoli might stick to the basket, and you will loose a bit of that nicely browned crisp.
How to cook frozen broccoli in air fryer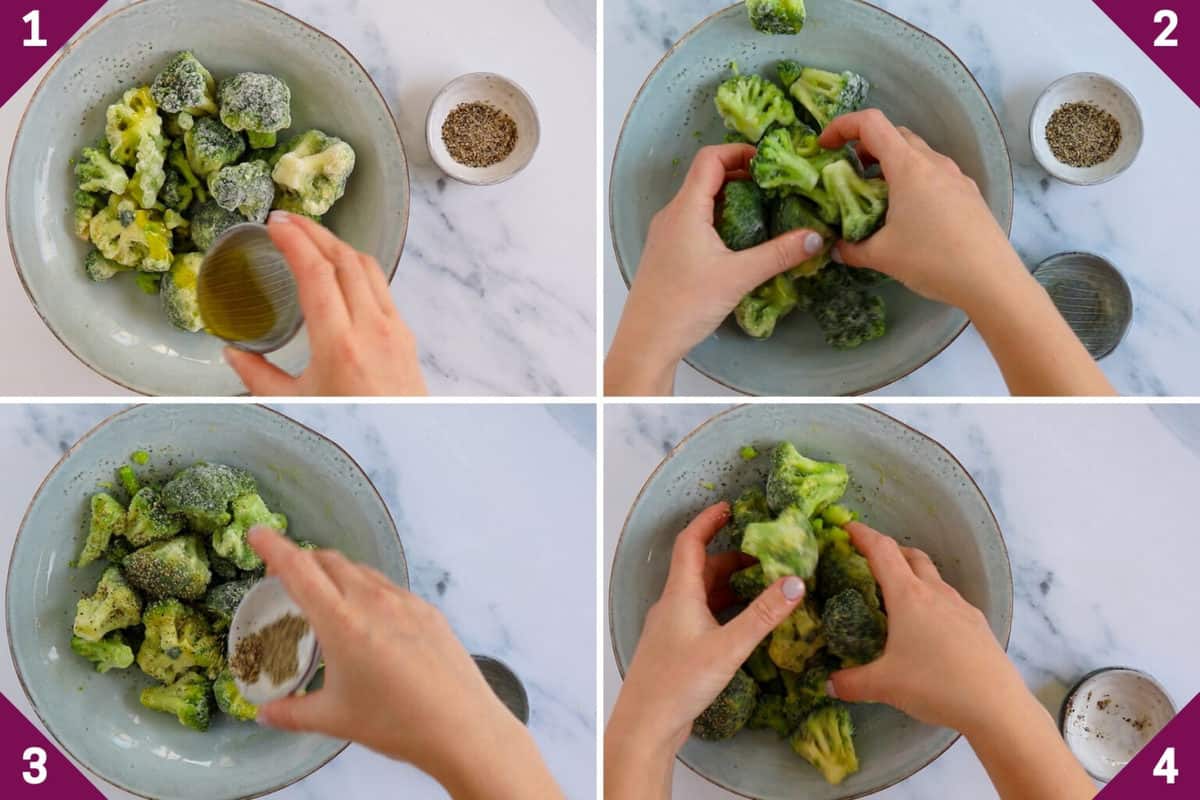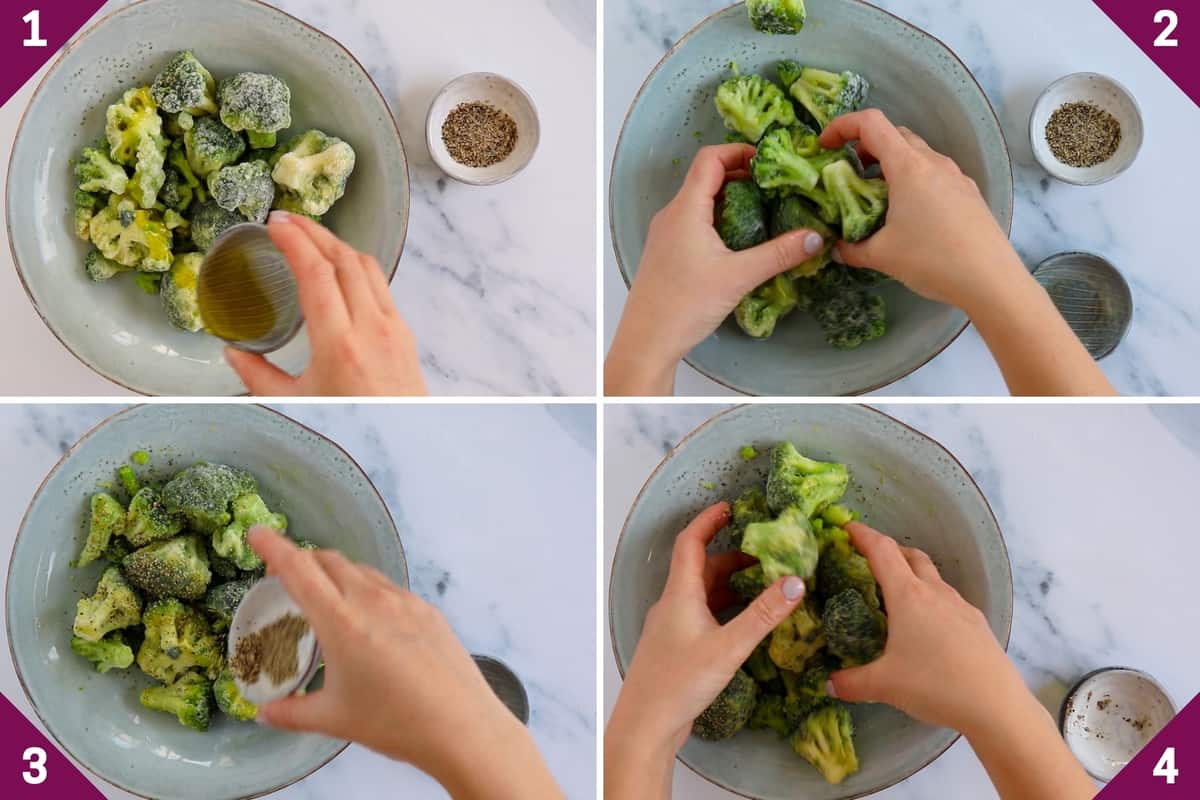 Place the frozen broccoli florets in a bowl and pour over the olive oil
Mix well
Season with lemon pepper or the seasoning of your choice
Mix again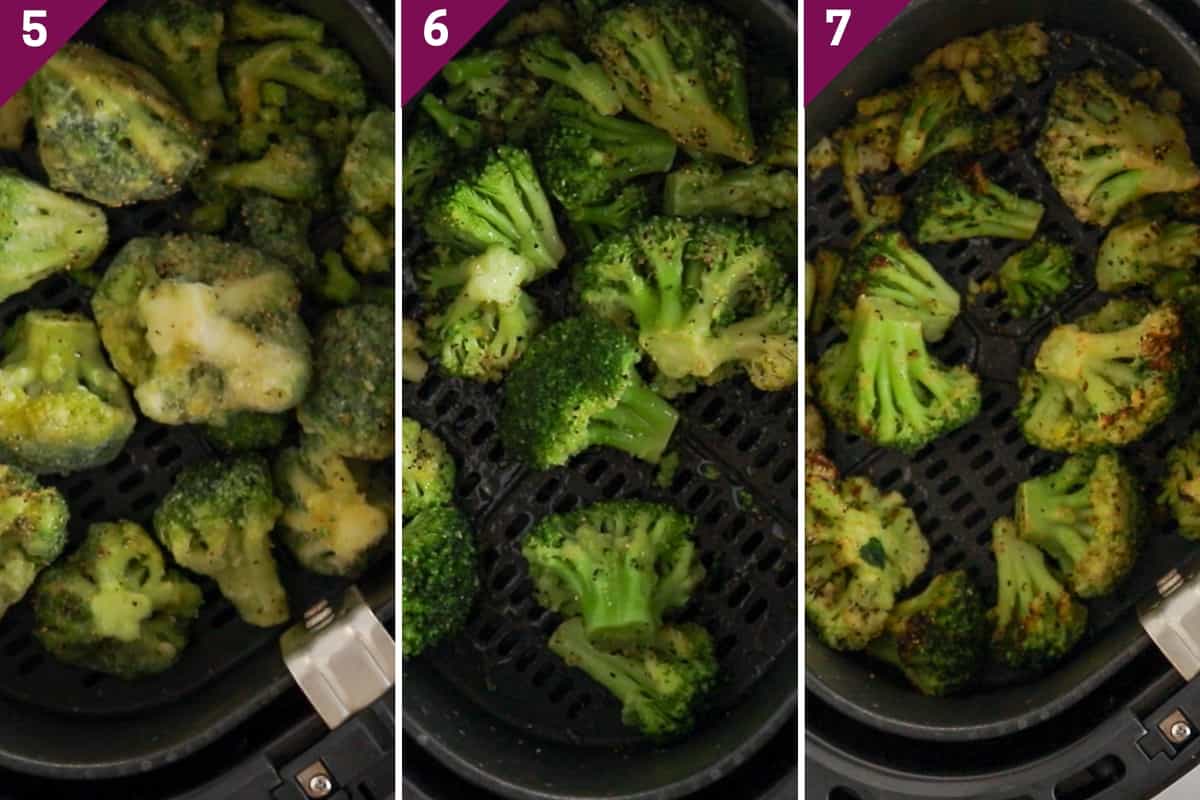 Place broccoli in a preheated air fryer basket
Air fry for 3-4 minutes at 390°F (200°C), then shake them around a bit and air fry for 3-4 minutes more
Make sure they are done, then serve immediately!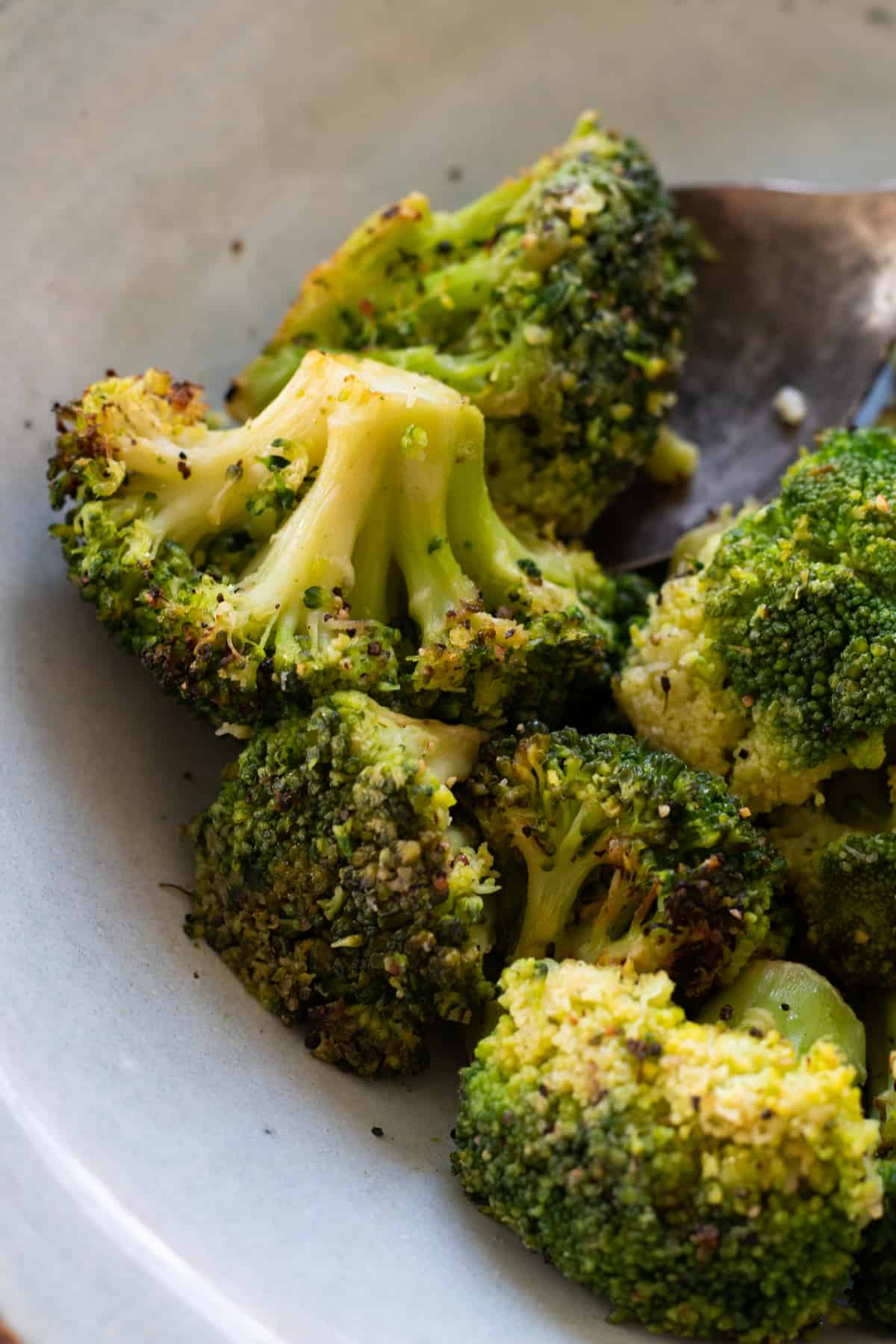 Recipe variations
This air fryer broccoli is a great side dish just as it is, but you can also change it up with different veggies & seasonings.
Broccoli & cauliflower: They have similar cook times, so you can mix in some cauliflower with the broccoli as well.
Italian broccoli: season with Italian spice mix, or just use dried basil and garlic powder
Spicy broccoli: season with red pepper flakes
Lemony broccoli: add a squeeze of lemon juice
Cheesy broccoli: season with salt & pepper, then sprinkle over parmesan cheese after cooking, while the broccoli is still hot
Asian broccoli mixed with Gyoza sauce
Serving suggestions
Frozen broccoli cooked in the air fryer is a great side dish for almost any protein. Some of my favorite dishes to serve it with are:
Storage and reheating
Storing leftovers: This broccoli is best consumed immediately after cooking, but you can store in in an airtight container in the fridge for up to 4 days.
Freezing leftovers: You can freeze leftovers, but it won't be as good after thawing.
Reheating leftovers: Reheat leftovers in the air fryer for 3-4 minutes at 390°F (200°C).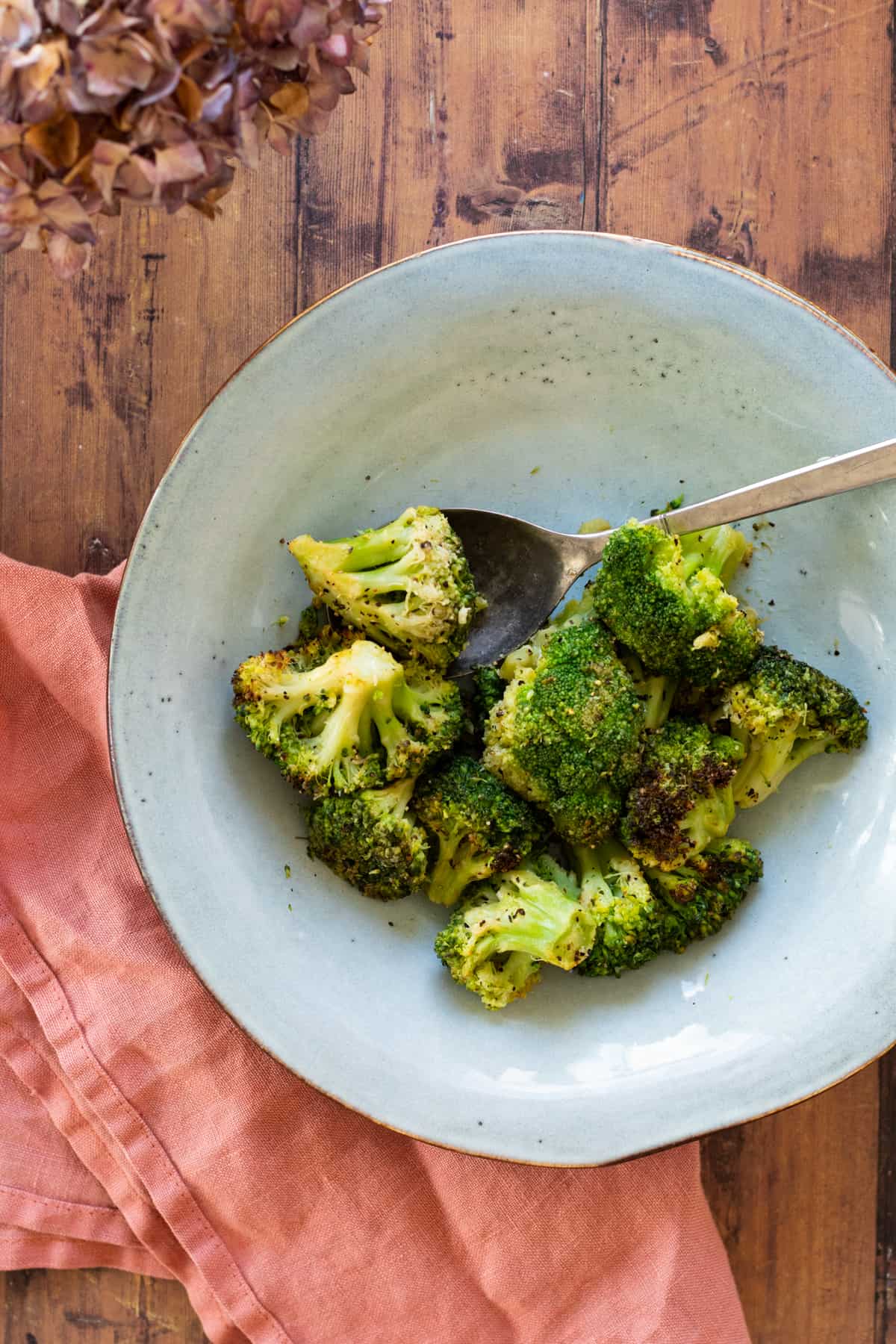 More quick & easy air fryer vegetable recipes
Looking for more quick & easy recipes for air fryer veggies?
Did you love this recipe? Rate it five stars!
...and let me know what you loved about it in the comments.
Recipe