Looking for something healthier to serve with your pulled pork? I bet you'll find a few new favorites in this list of 23 amazing healthy sides for pulled pork. From veggies and potatoes to salads and sauces, here you've got everything you need for a great, healthy, dinner!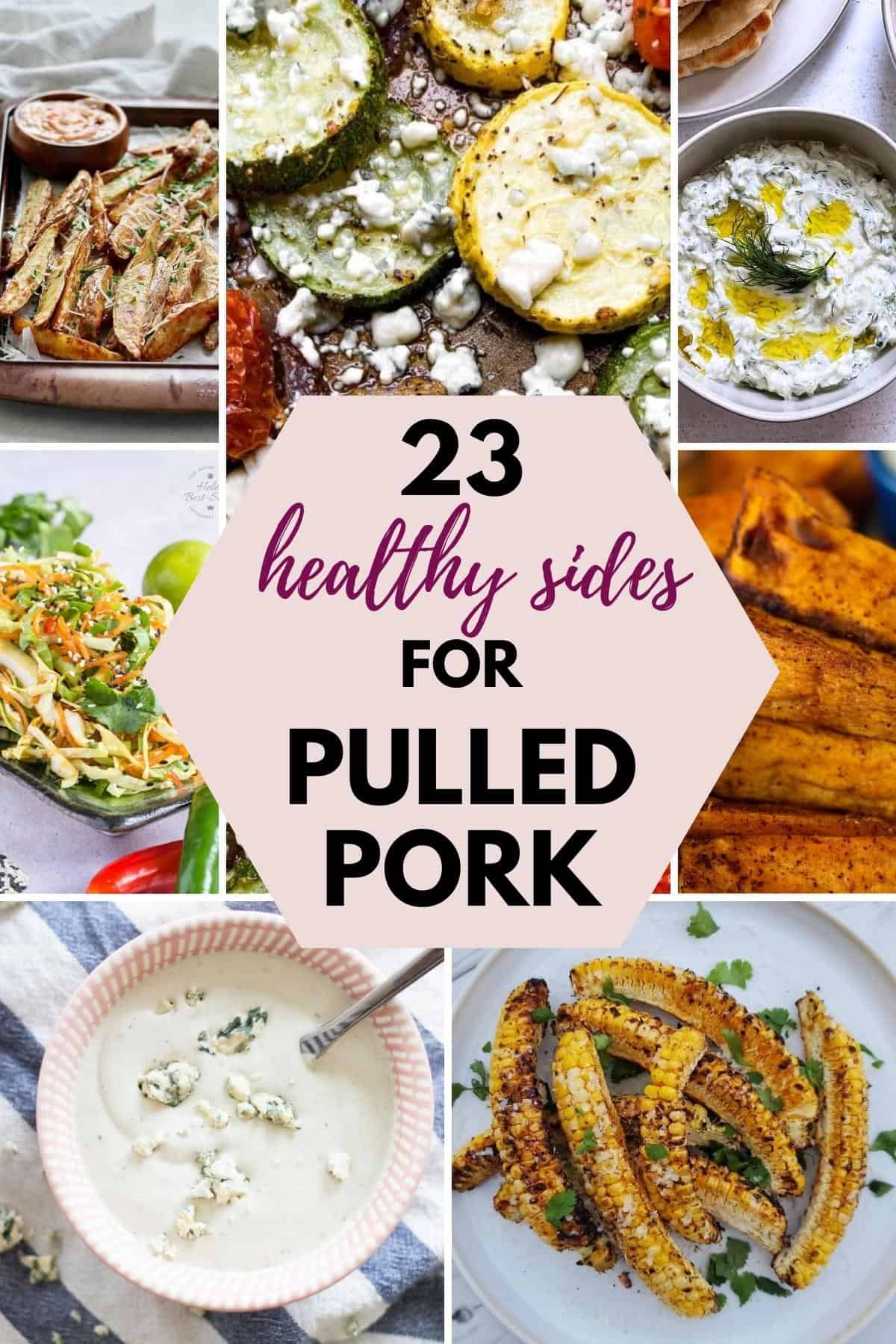 Jump to:
Regardless of how you like your pulled pork - in sandwiches, between hamburger buns, with corn bread or mac and cheese - sometimes you just want to have your pulled pork as a main dish and something healthier too. When that feeling comes on - don't worry. I've got you covered!
Below you will find 23 great healthy sides for pulled pork - all easy to make, all pretty quick, and sorted in order of how long they will take you to make.
Grab one, grab two, grab as many as you like - and enjoy your pulled pork meal!
Veggies & Potatoes
Salads
Sauces