Wondering what to serve with duck? Look no further! Duck breasts are my go-to dinner party dish, so I've gathered up the best sides for duck. From salads and veggies to risotto and different types of potatoes - this list has something for every taste.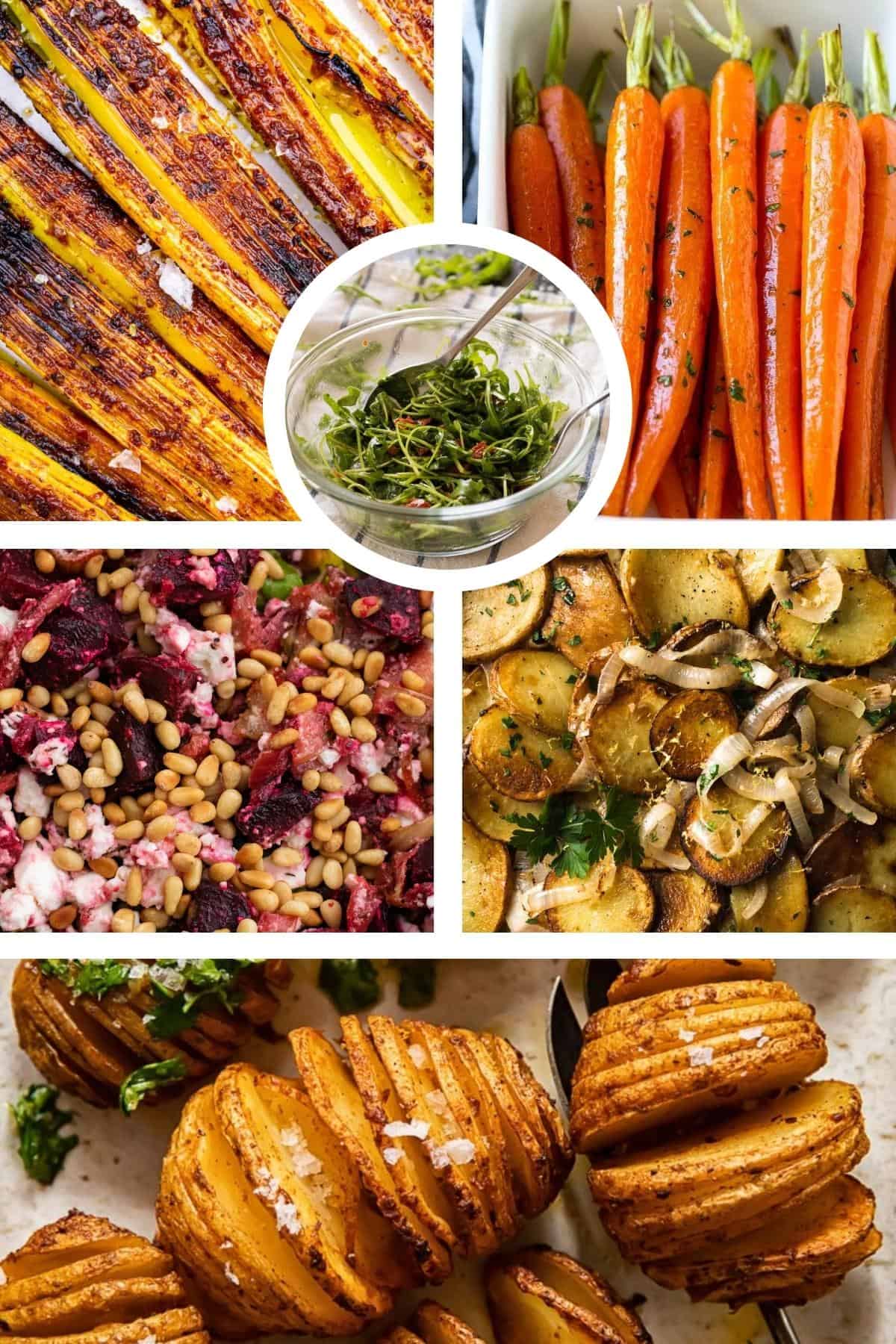 Jump to:
Have you tried my Duck Breasts with Orange Sauce yet? If not - here's your reminder. It's a quick and easy savory recipe that's perfect for dinner parties since it's easy to prep... easy to make... but everyone thinks it's fancy.
Duck loves earthy, sweet and citrusy tones - so depending on which flavors you season the duck with, you might want to balance it with another flavor from this triad. For example, I will pair my sweet & tart duck with orange juice sauce with a carby side like smashed potatoes.
Whether you end up making my duck breasts or maybe making a whole duck roast - you'll find a few sides to go with it in this list below. Read on and you are sure to find something you will love!
And don't forget - that duck fat is liquid gold, and even more useful than the duck meat. Don't throw it out! Save it, and use it to fry up potatoes, make sauces, or anything else where you need a good dose of flavorful fat.
Salads to serve with duck
Duck can get a bit heavy, so a salad might be all you need on the side. Either go the citrusy route to break up the heaviness of the dish, or choose something earthy to really complement the duck.
Veggies to serve with duck
Roasted vegetables are a classic to serve with duck - and for good reason. Many veggies make for a great side for duck, and especially if they are on the earthier side.
Carbs to serve with duck
I love a good carby side for my duck - often some type of potatoes. But recently I've started switching it up with other types of carbs, and lately my favorite is a surprising take on a risotto.