If you're craving some light dinner ideas for summer, you've come to the right place. In this collection of 20 easy summer dinner ideas you will find everything from refreshing salads amd zesty grilled vegetables to protein-packed seafood dishes. All easy to make and bursting with flavor!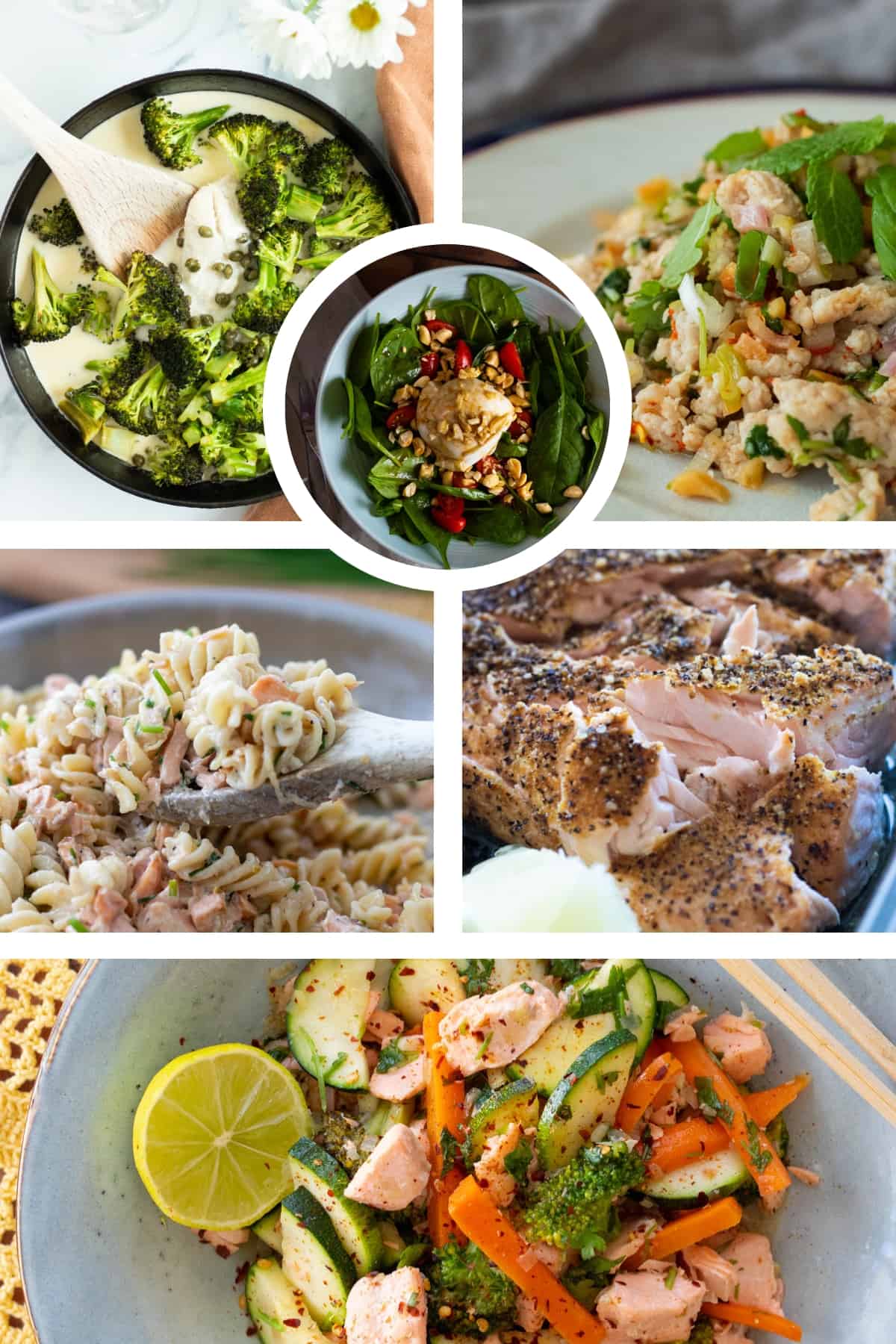 Jump to:
One Pan Fish & Broccoli in Lemon Butter Caper Sauce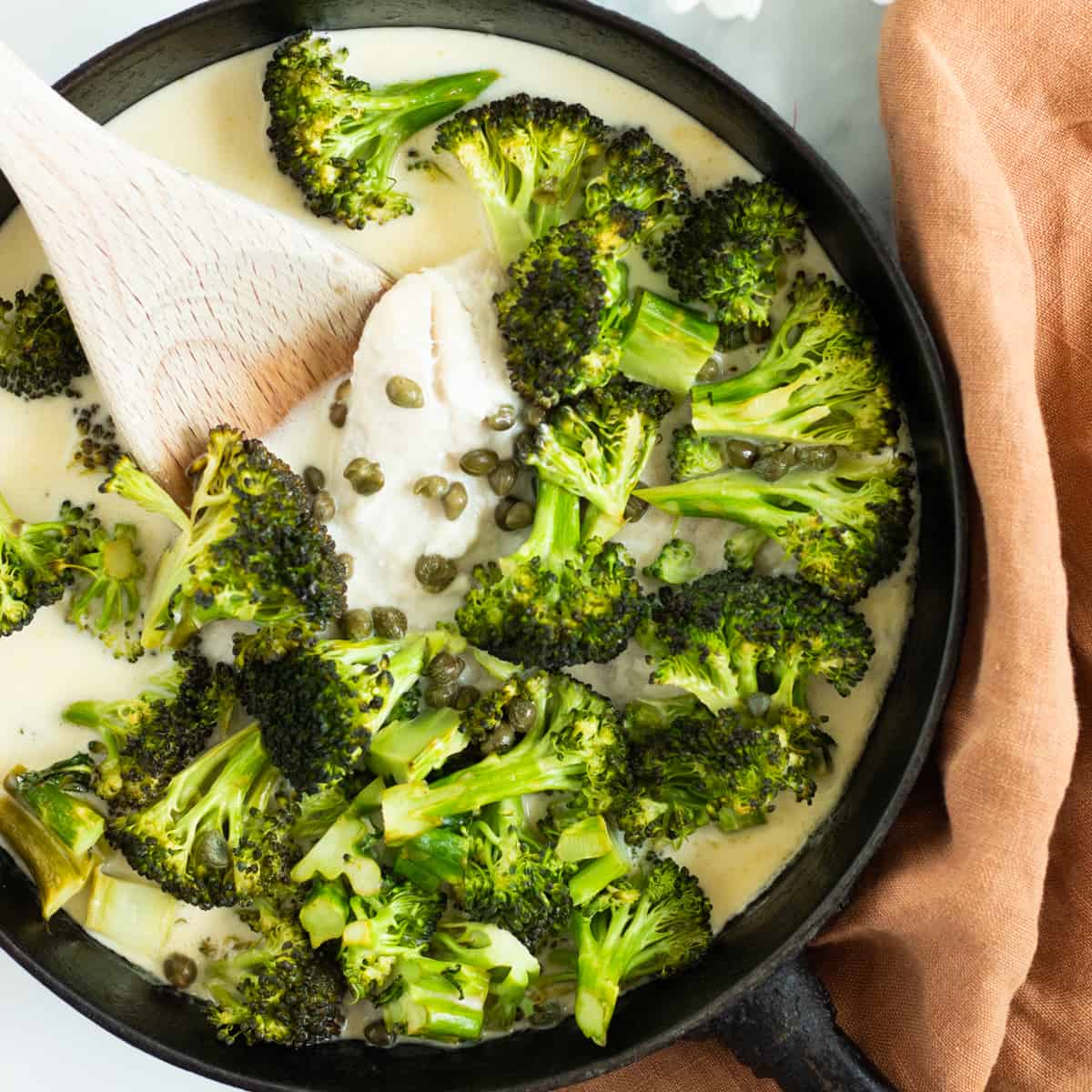 Silky, savory, delicious lemon butter caper sauce pairs so well with fish & broccoli. All made in one pan! Get the recipe from always use butter.
Lemon Pepper Salmon
The best salmon version ever - all done with just 3 ingredients. Get the recipe from always use butter.
Roasted Sweet Potato & Feta Cheese Salad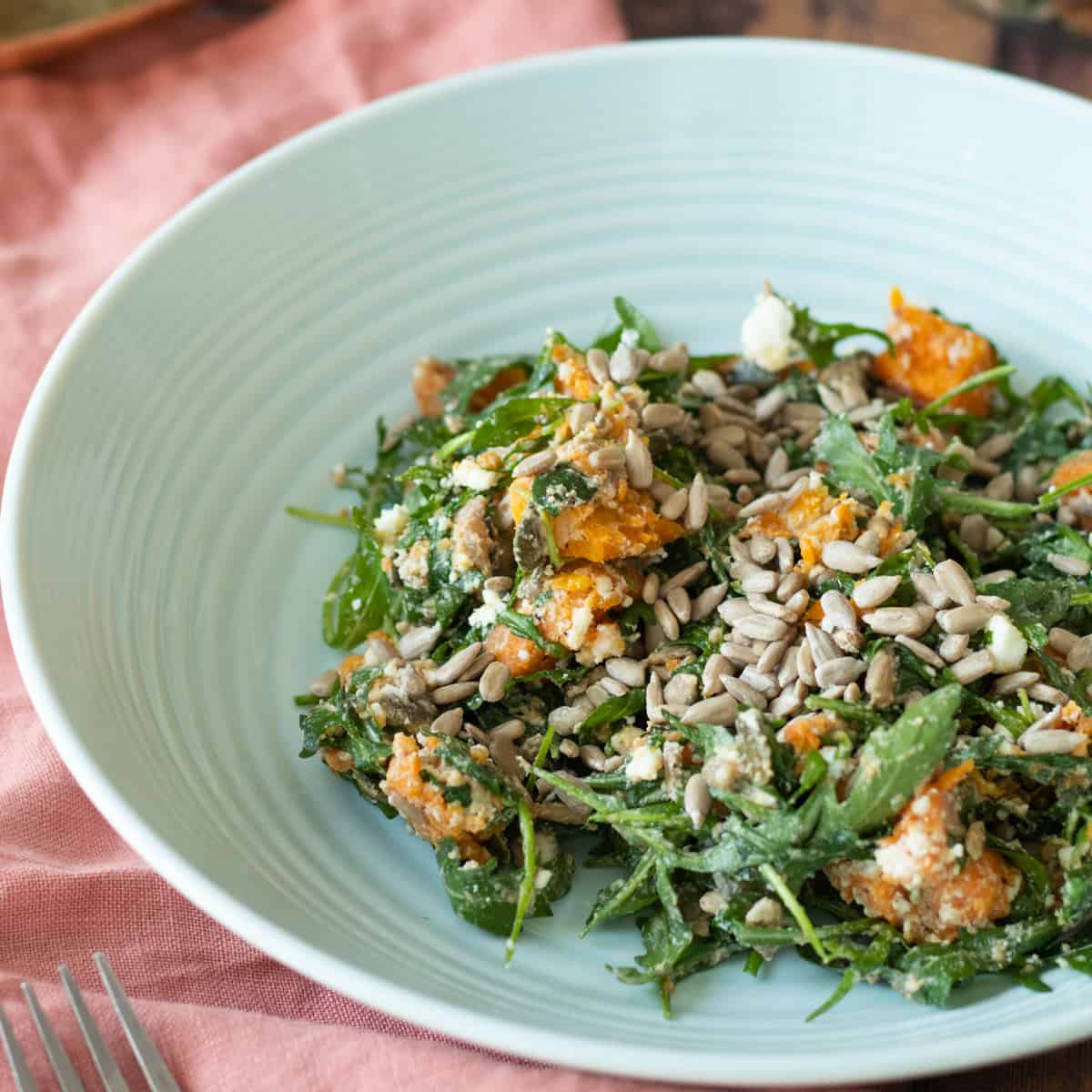 If you're craving a healthy salad, this sweet potato version is just what you need. Warm and filling, and great the next day as well. Get the recipe from always use butter.
Zucchini Noodles with Tomatoes & Halloumi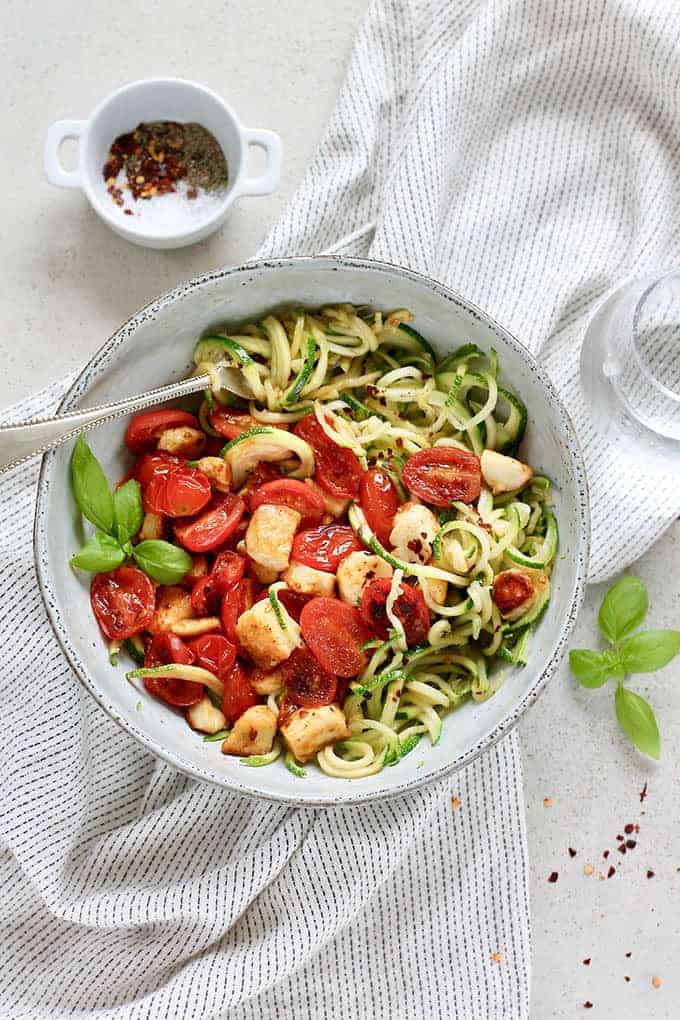 A healthy "noodle" dish loaded with flavor from halloumi and cherry tomatoes. Get the recipe from Hey Nutrition Lady.
Salmon Stir-fry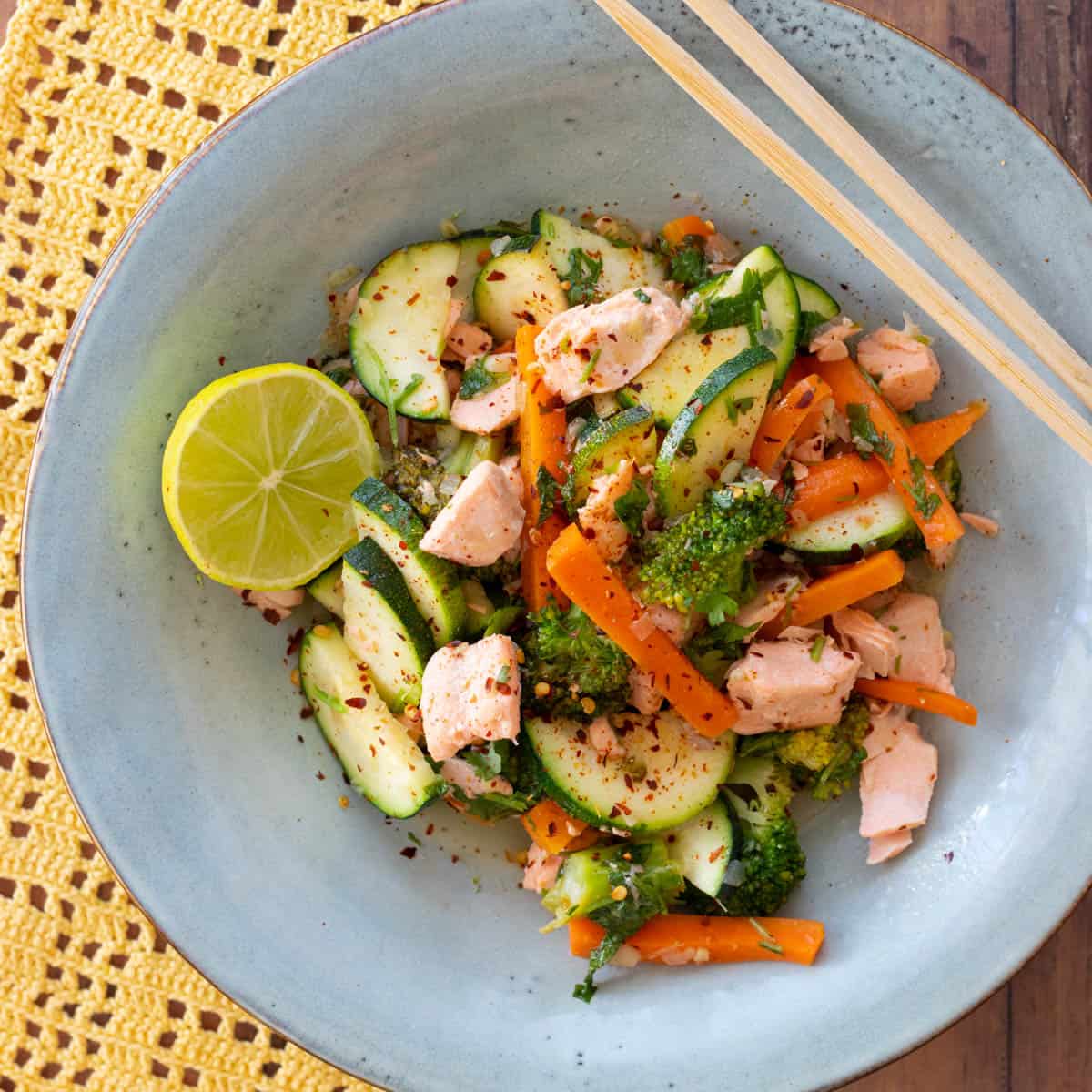 This quick stir-fry loaded with veggies has a light & citrusy flavor profile you'll love - and is just as good served on its own as with a side of rice. Get the recipe from always use butter.
Larb Gai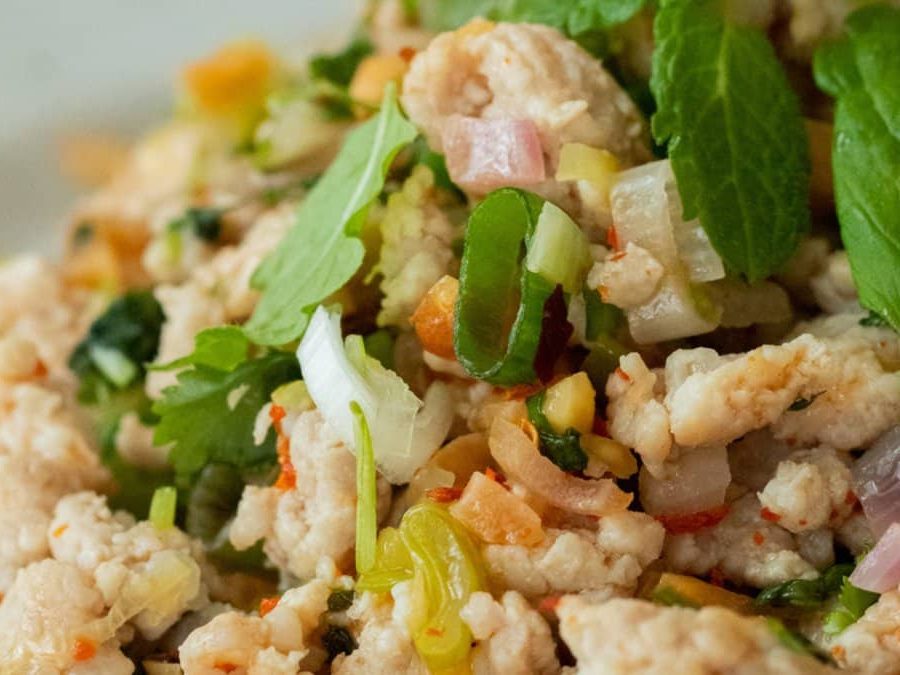 This healthy Thai chicken salad dish is a dish you'll be making every week. It has an authentic base topped with peanuts for crunch. Get the recipe from always use butter.
Caprese Salad with Spinach & Cashews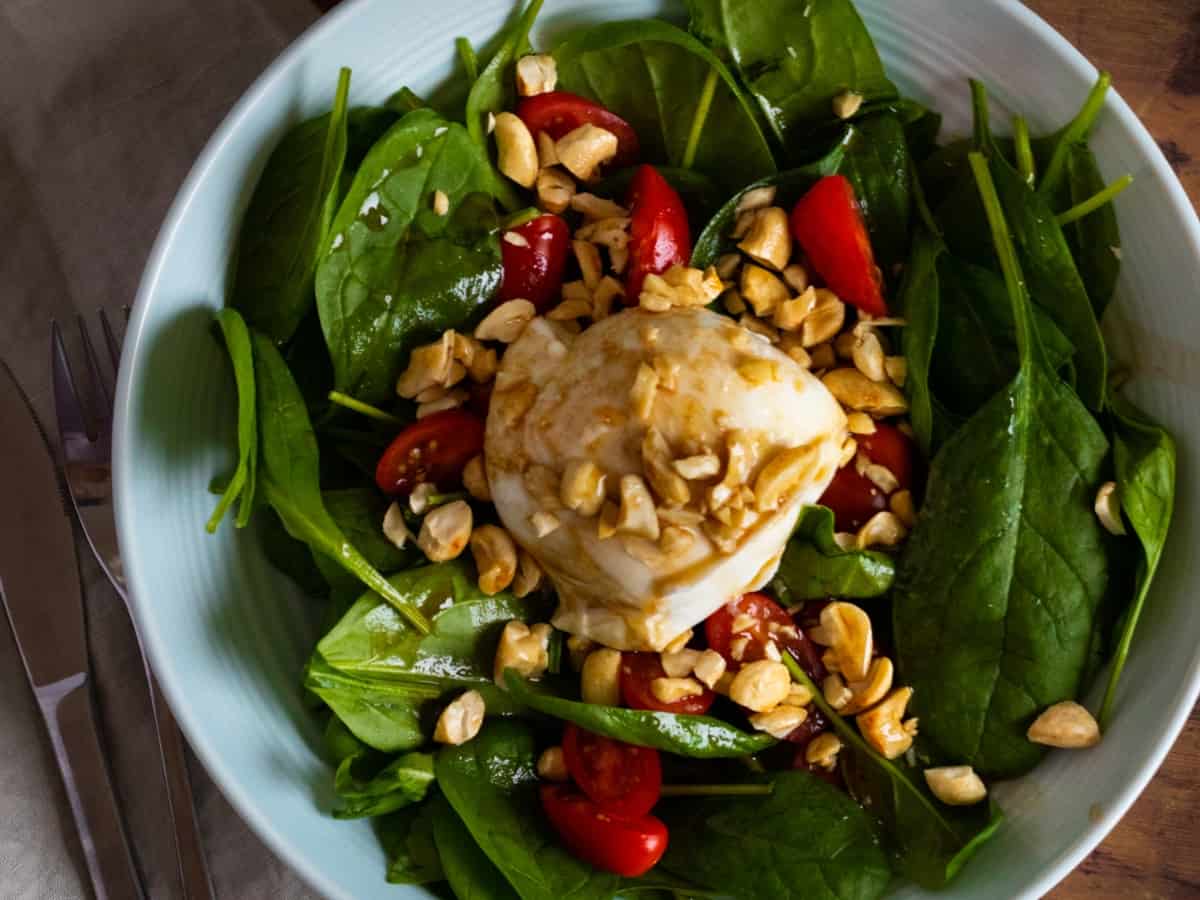 A quick and easy caprese version that's filling enough for dinner. Get the recipe from always use butter.
Salmon Crème Fraîche Pasta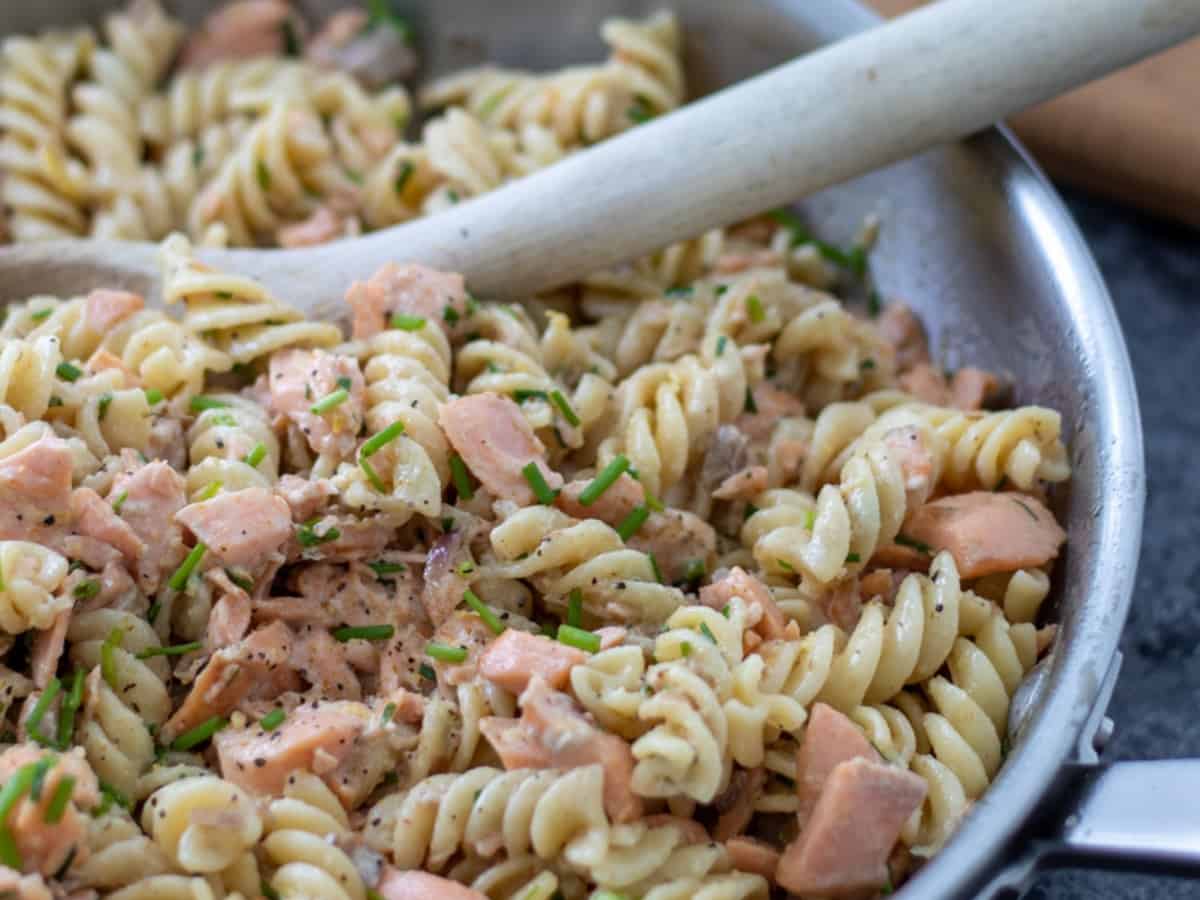 Salmon and chives make this one of the best salmon pastas ever. Get the recipe from always use butter.
Salmon Tacos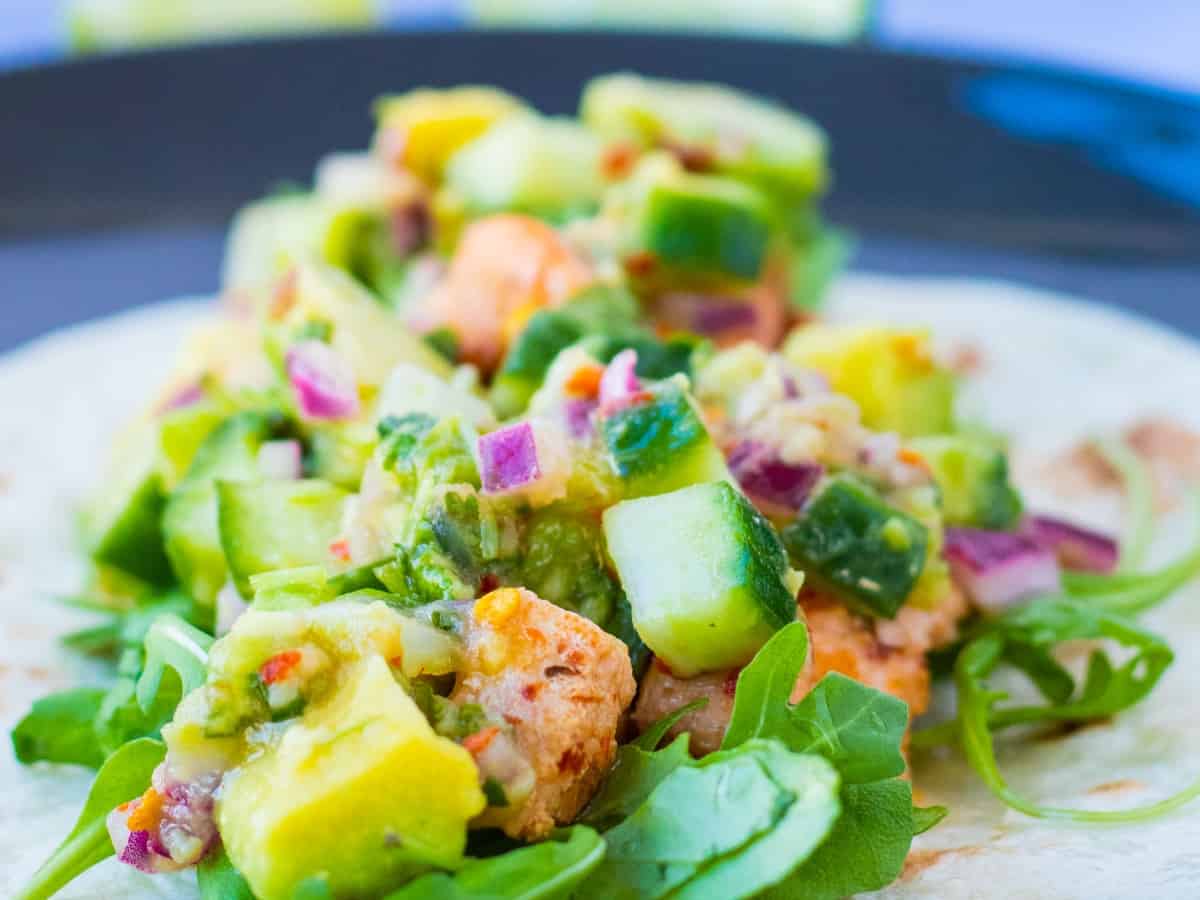 Healthy salmon is seasoned lightly, pan-fried quickly, and deliciously paired with a super easy Ginger Avocado Salsa to make the perfect healthy Salmon Tacos. All with just a few short minutes of cooking, loads of health benefits and even more taste!
Get the from always use butter.
Grilled Lemon Chicken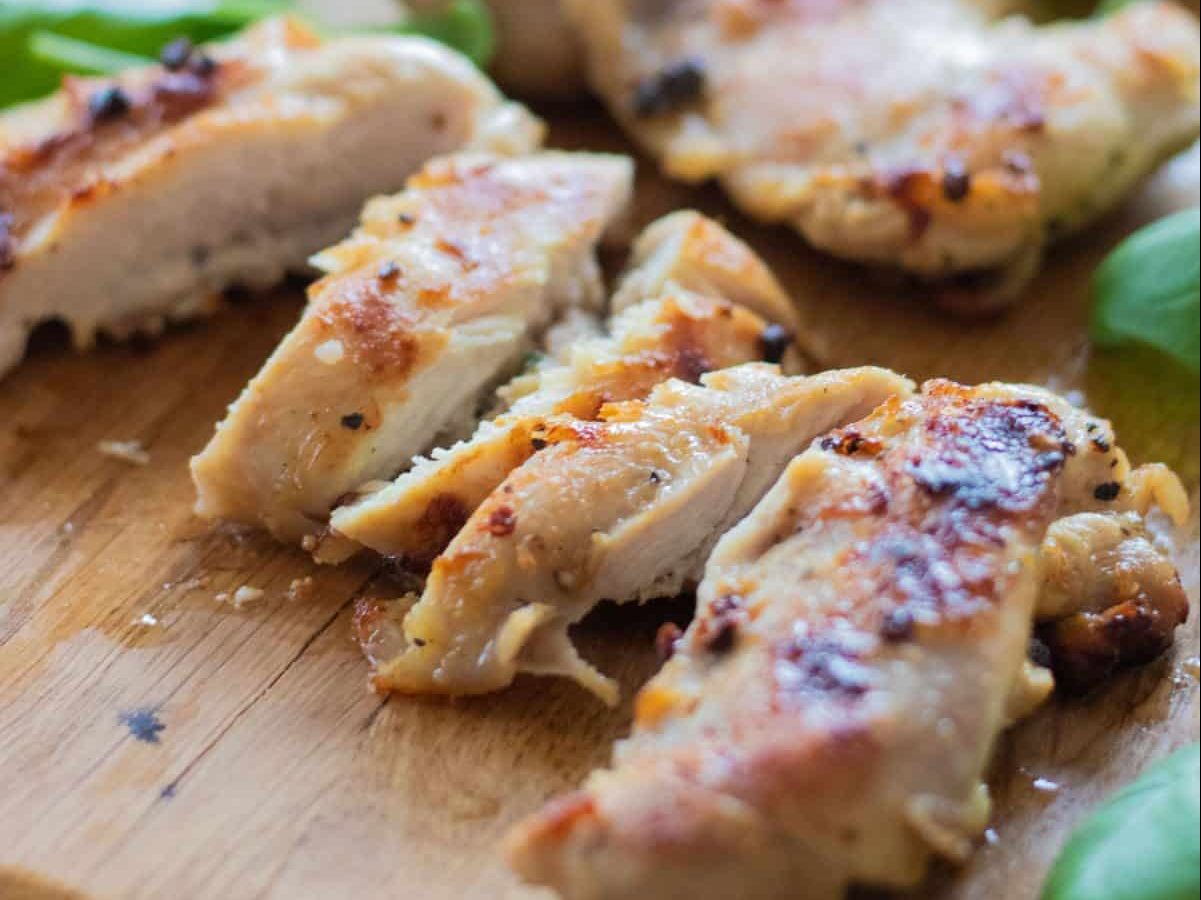 Make the best Lemon Chicken Marinade in just a few minutes with simple, healthy, ingredients. It's great for grilling, pan frying and oven baking. With olive oil, lemon & basil the chicken comes out so juicy, tender and loaded with flavor.
Get the recipe from always use butter.
Air Fryer Shrimp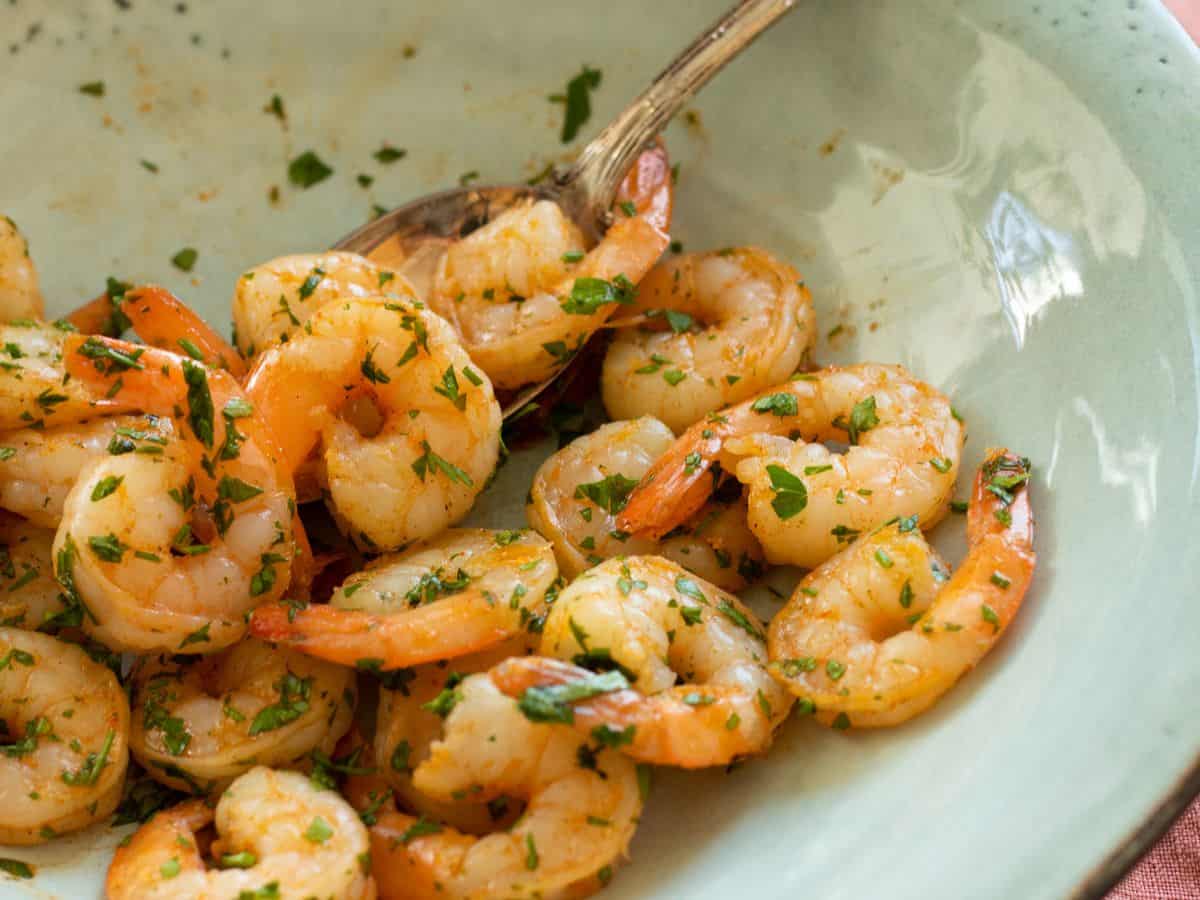 Air Fryer Frozen Shrimp are super easy to make and take 3-5 minutes to cook. Seasoned with garlic & paprika for incredible flavor, and topped off with fresh parsley for a green touch. Perfect for hot summer nights when you don't even want to put on the stove!
Get the recipe from always use butter.
Halloumi Wraps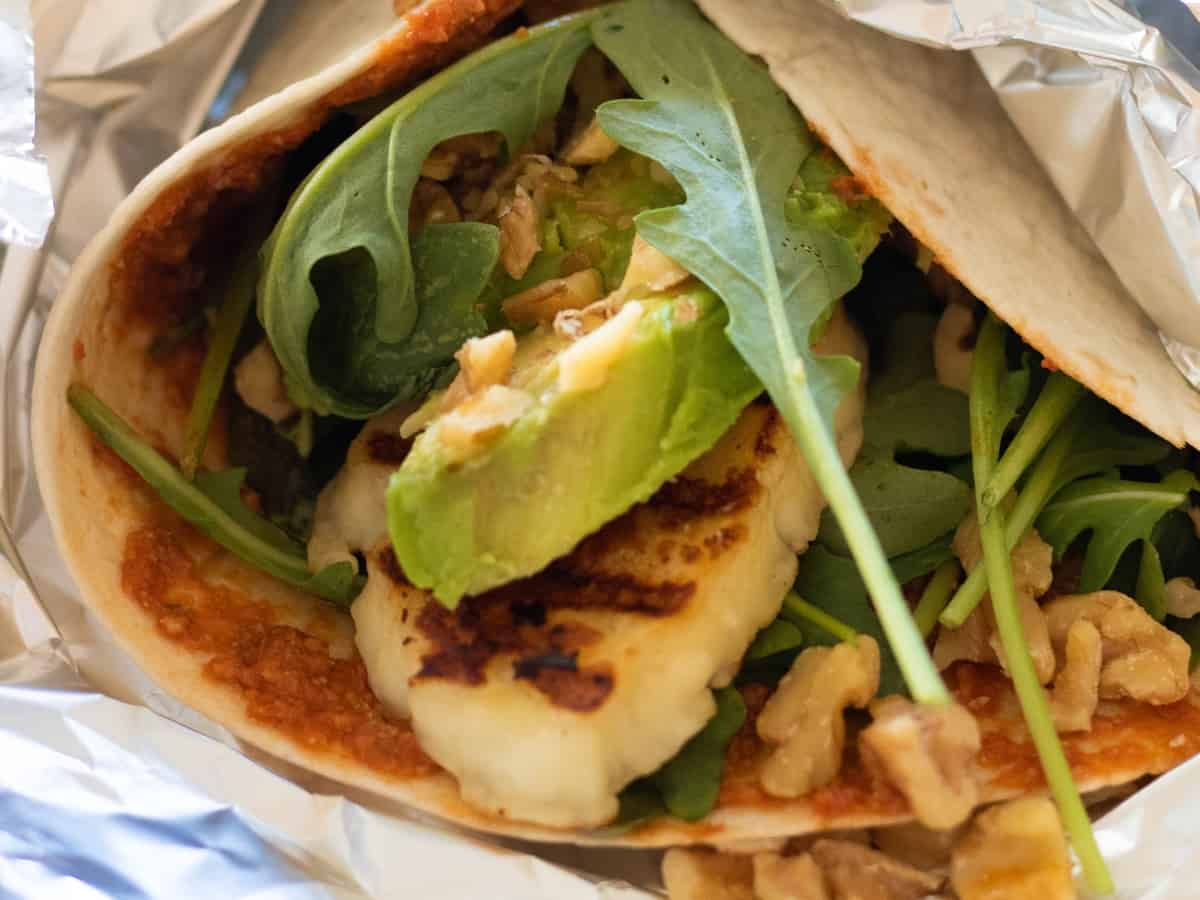 Make the halloumi wraps that everyone loves - kids and foodies included! - and be the star of your next picnic or road trip. With halloumi cheese, red pesto (store-bought is fine), avocado and walnuts these wraps are packed with flavor, done in 20 minutes and super easy to make.
Get the recipe from always use butter.
Roast Salmon with Spring Greens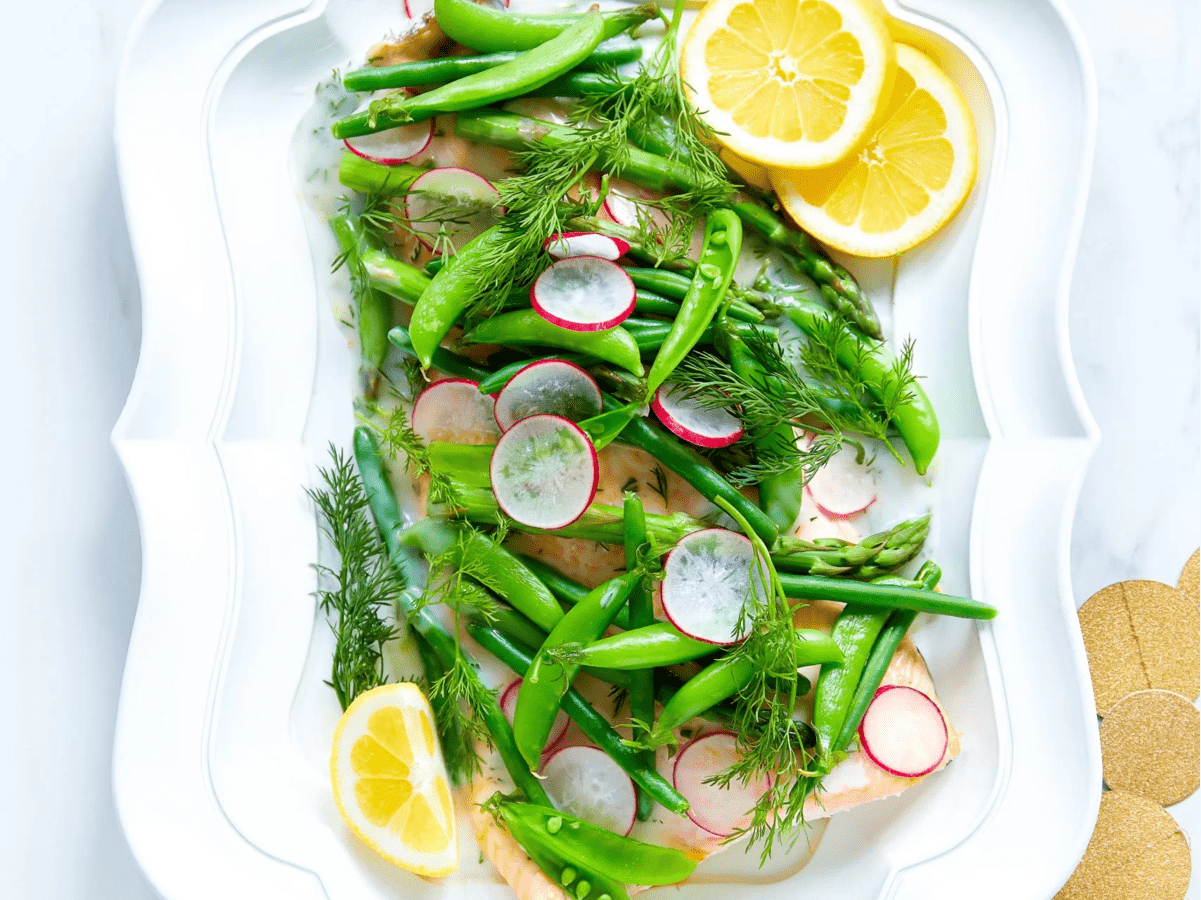 For a show-stopping fish dish that looks as good as it tastes, look no further than our Roast Salmon with Greens. Best of all, it's really easy to prepare. Get the recipe.
Baked Cod in Foil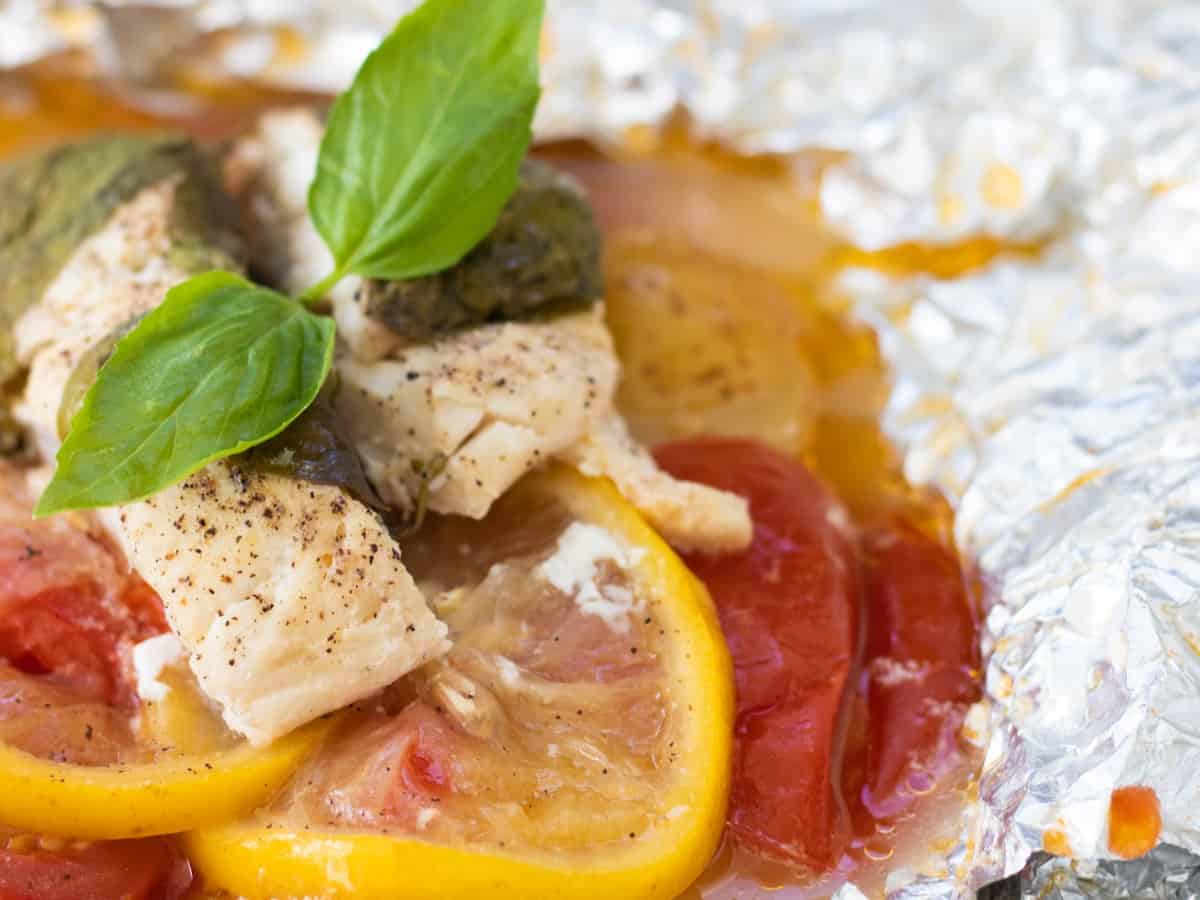 Make these flavor loaded packs of baked cod in foil with just 5 minutes of prep. Filled with cod, tomatoes, potatoes and lemon for a fish-potatoes-and-sauce-dinner all in one. The secret to not overcooking the fish? Use frozen cod.
Get the recipe from always use butter: Baked Cod in Foil
Sweetheart Cabbage Salad with Gyoza Chickpeas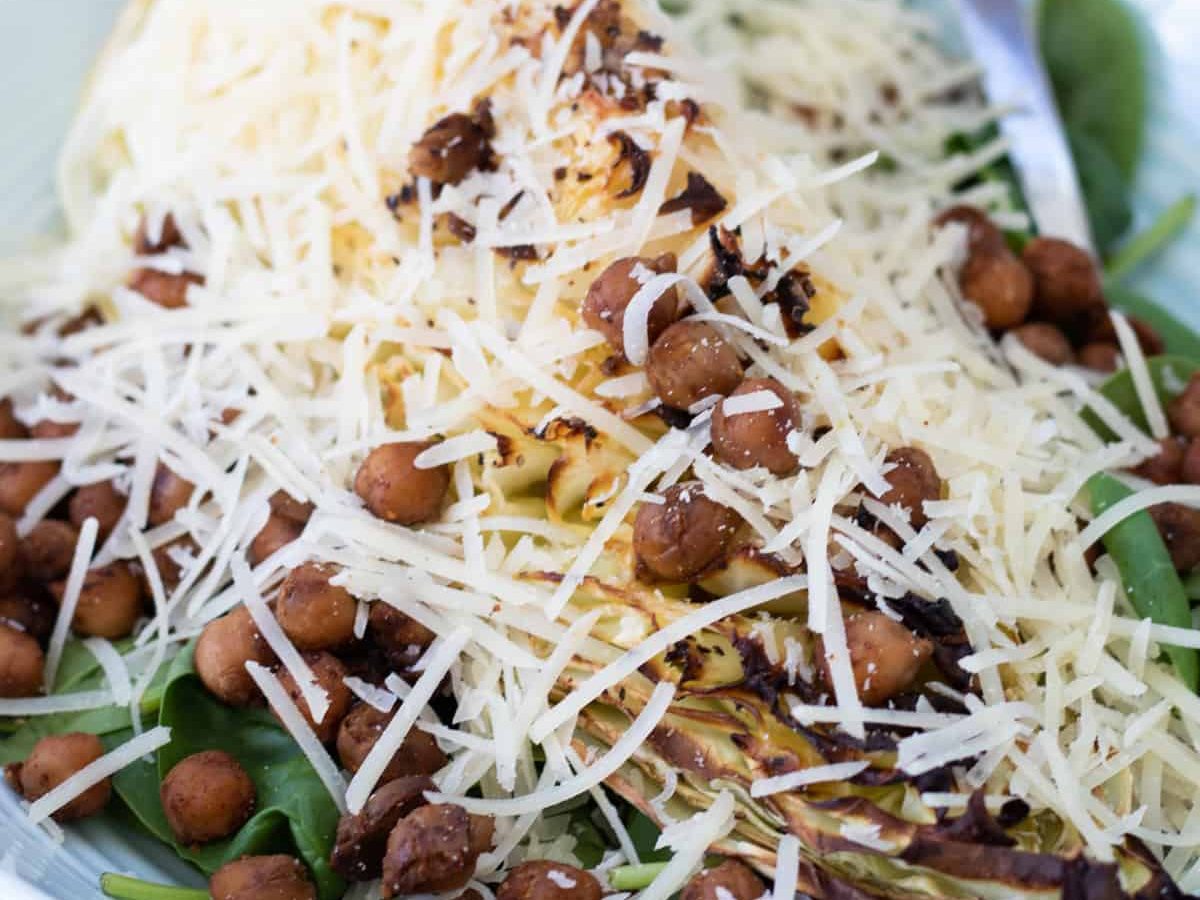 With just 15 minutes of active cooking you can make this delicious sweetheart cabbage salad that's sure to win over any salad hater. Spinach, sweetheart cabbage and the most flavorful chickpeas are topped with a good amount of Parmesan cheese to turn this salad into a feast - healthy, delicious and easy to make.
Get the recipe from always use butter: Sweetheart Cabbage Salad
Chicken Pesto Pasta Salad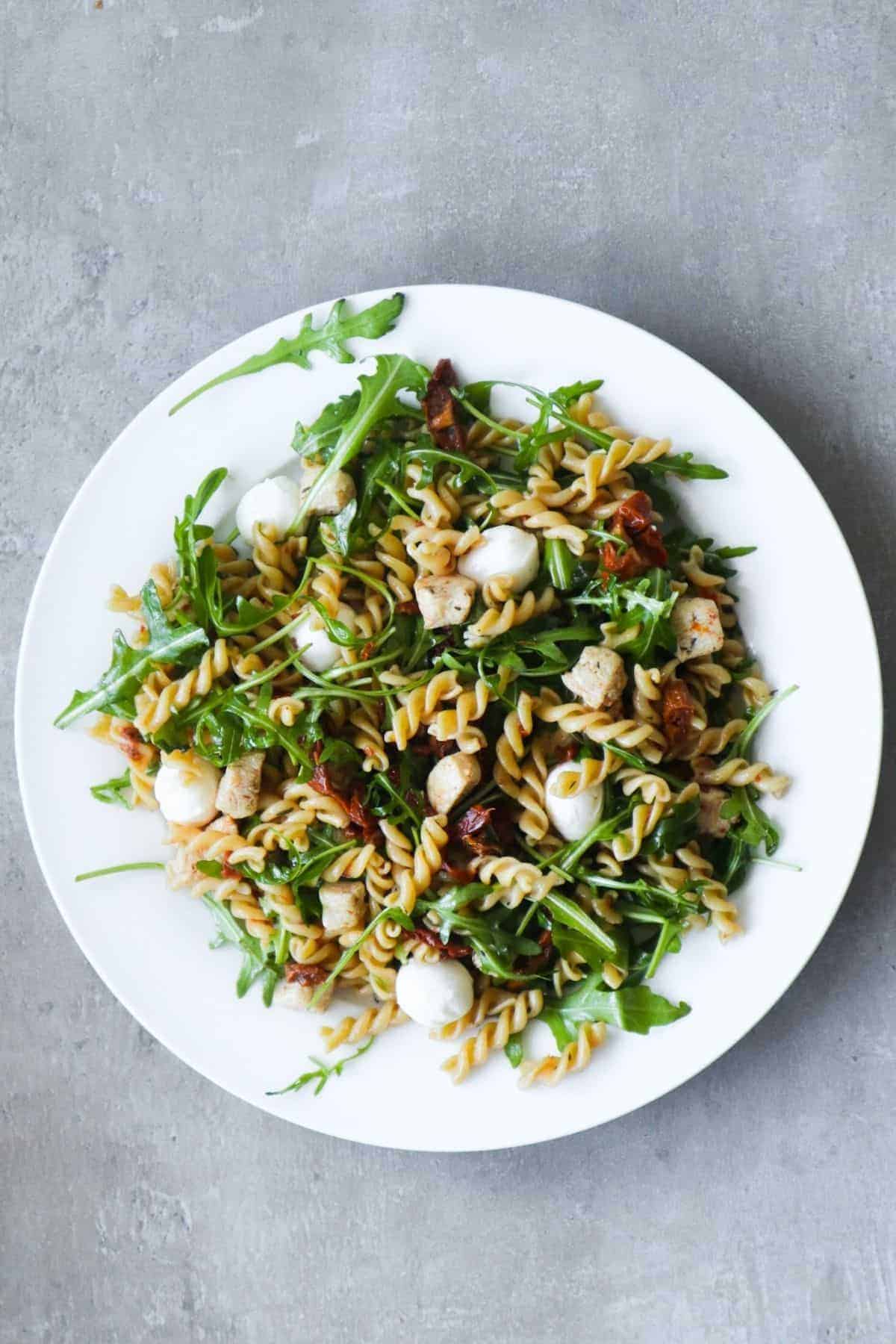 This chicken pesto pasta salad recipe is perfect for summer. This healthy, simple salad that is quick to prepare and perfect for a BBQ!
Get the recipe from Nutmeg & Vinegar.
Grilled Fish Tacos with Mango Salsa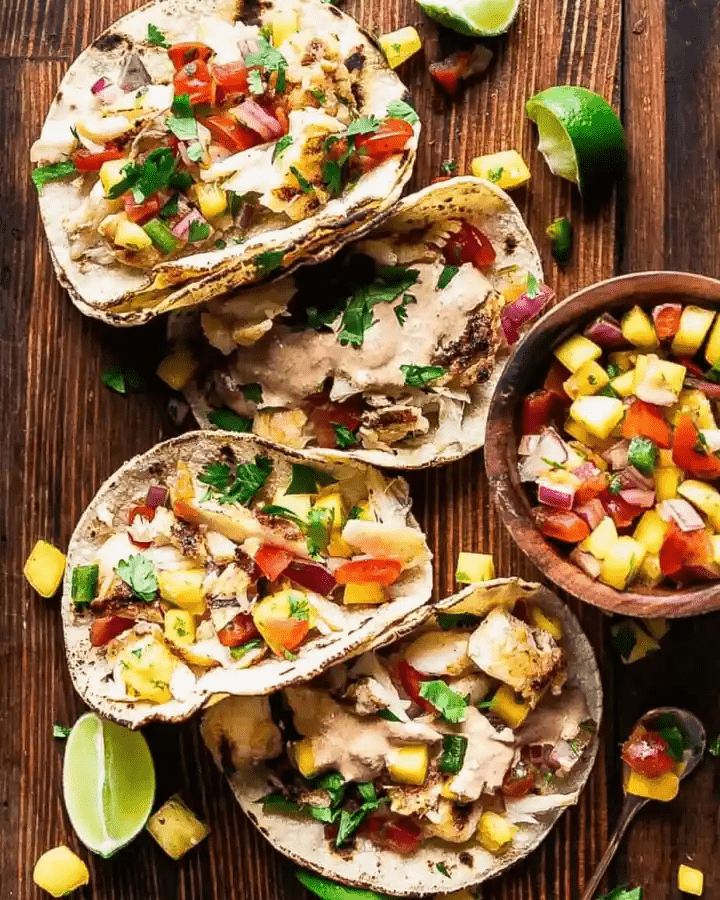 If you're tired of the same old tacos and want to mix things up, then you have to try this grilled fish taco recipe with homemade mango salsa! The combination of perfectly grilled flaky white fish and sweet 'n' spicy mango salsa is a match made in heaven - the flavors are so bold and vibrant that you'll be craving these tacos all week long. Plus, this recipe is super easy to make, so even if you're short on time, you can whip up a batch of these tacos in no time.
Get the recipe from Sweet Tea and Thyme.
Shrimp Ceviche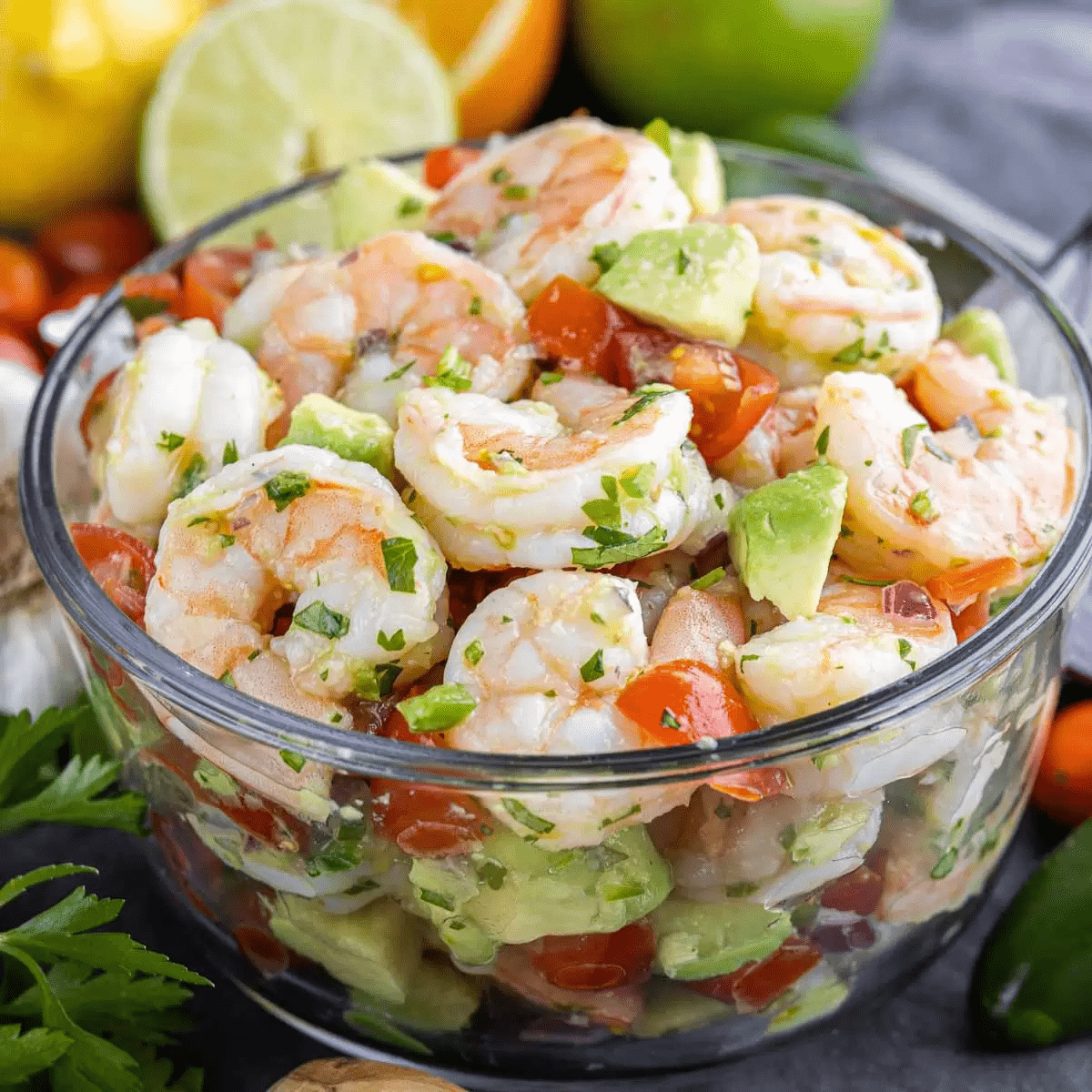 This easy shrimp ceviche is a Peruvian dish that marinates shrimp, onion, tomatoes, jalapeno, and avocado in bright, zesty citrus marinade. It's a delicious meal that is super simple to put together and you don't even have to turn on the stove!
Get the recipe from Homemade Interest.
Grilled Halloumi & Peaches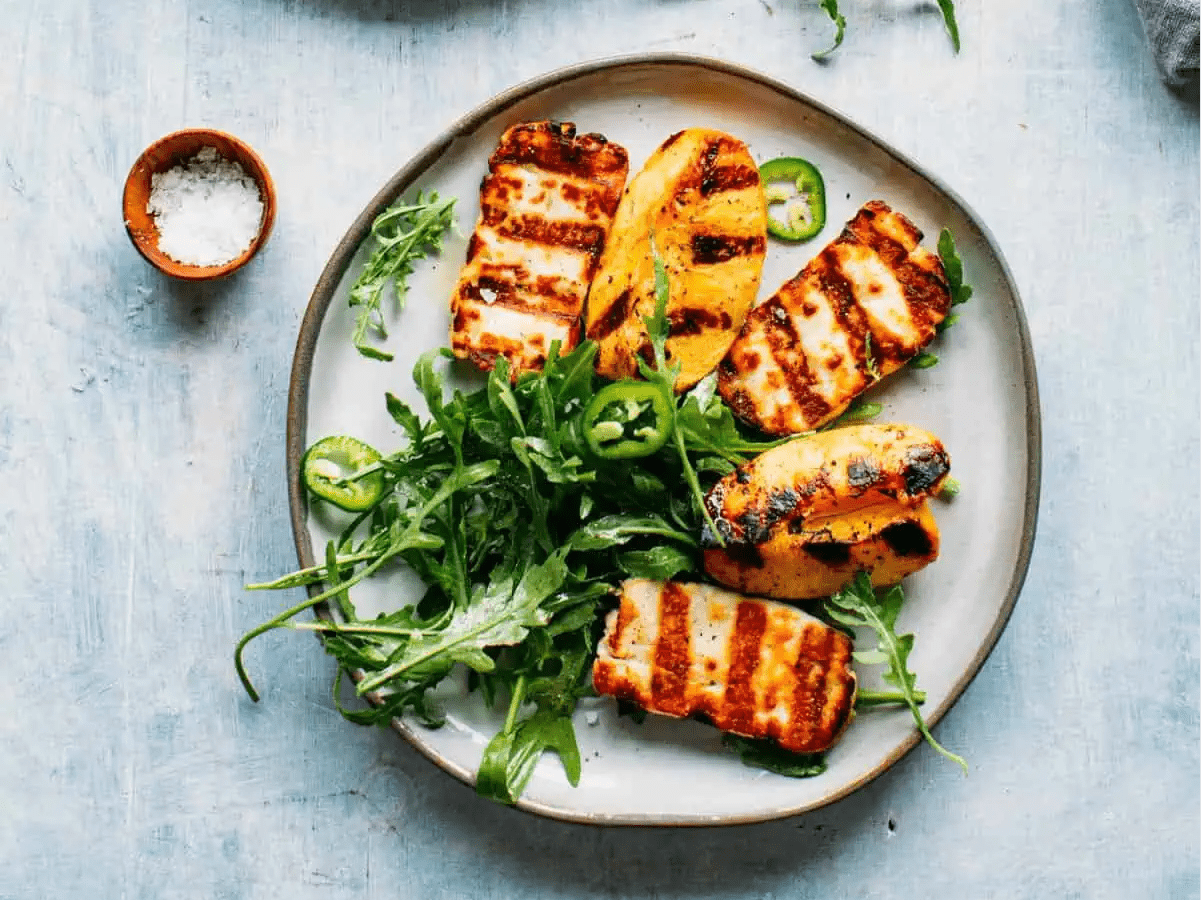 Here's a simple summer meal that's fresh, healthy and absolutely delicious! Salty Halloumi cheese turns crispy and melty on the grill, making it a perfect pair for the jammy, sweet charred peaches. A hefty mound of arugula, spicy jalapeños and a sweet and tangy honey lemon vinaigrette bring it all together for an awesome gluten free, vegetarian salad that's great for dinner, lunch or even brunch!
Get the recipe from Coley Cooks.
Greek Chicken Souvlaki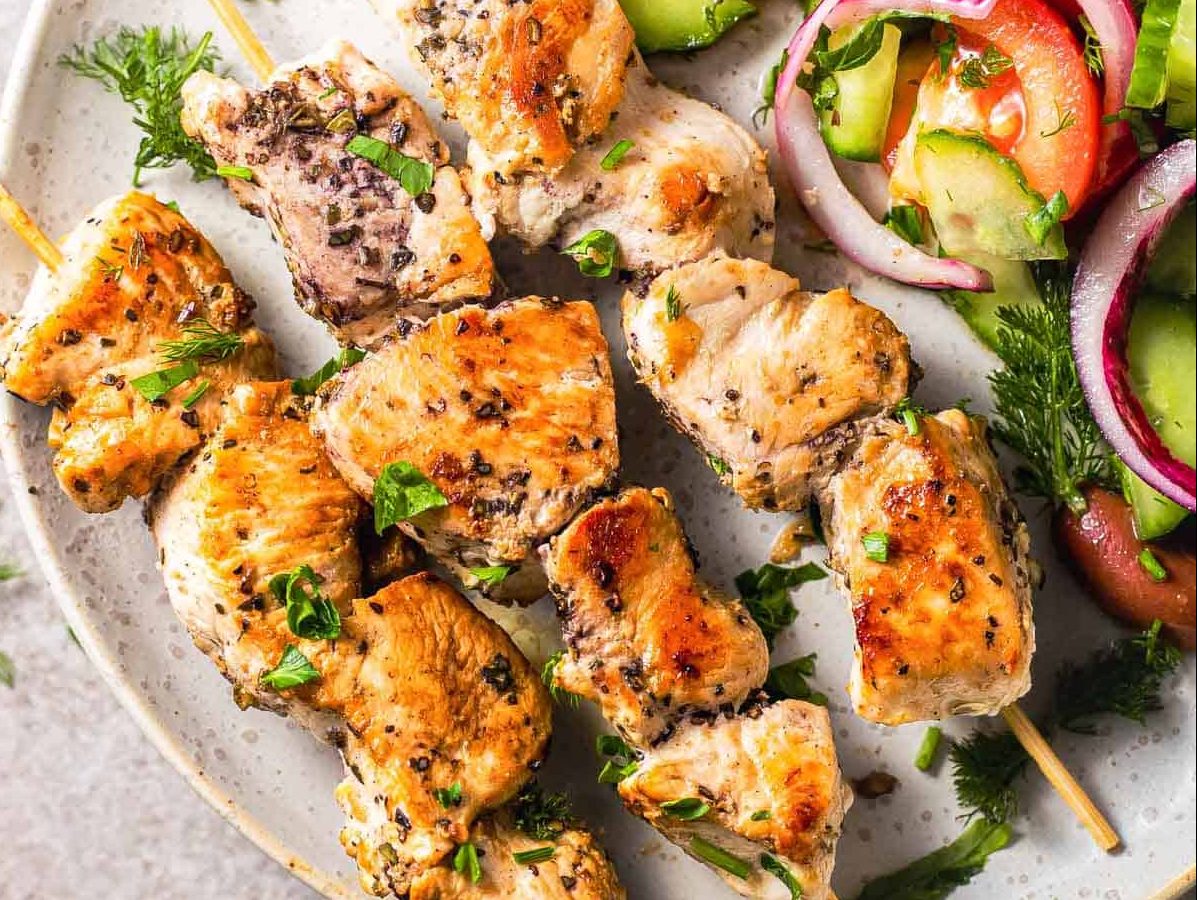 Chicken Souvlaki is a classic Greek dish that often needs little introduction! Made from fresh chicken marinated in a simple blend of oil and spices, souvlaki – or σουβλάκι in Greek – is then placed on skewers and grilled to perfection.
Get the recipe from Recipes from Europe.
Which of these light dinner ideas for summer are you most excited to try? Let me know in the comments below and share what you're making on Instagram with the tag #alwaysusebutter!