If you're new to the air fryer and wondering where to start, this collection of recipes is for you. Here you will find 50+ easy, delicious recipes that are perfect for beginners. From snacks and appetizers to side dishes, main courses and even breakfast - this collection of easy air fryer recipes for beginners will help you make delicious food in your air fyer, all day long!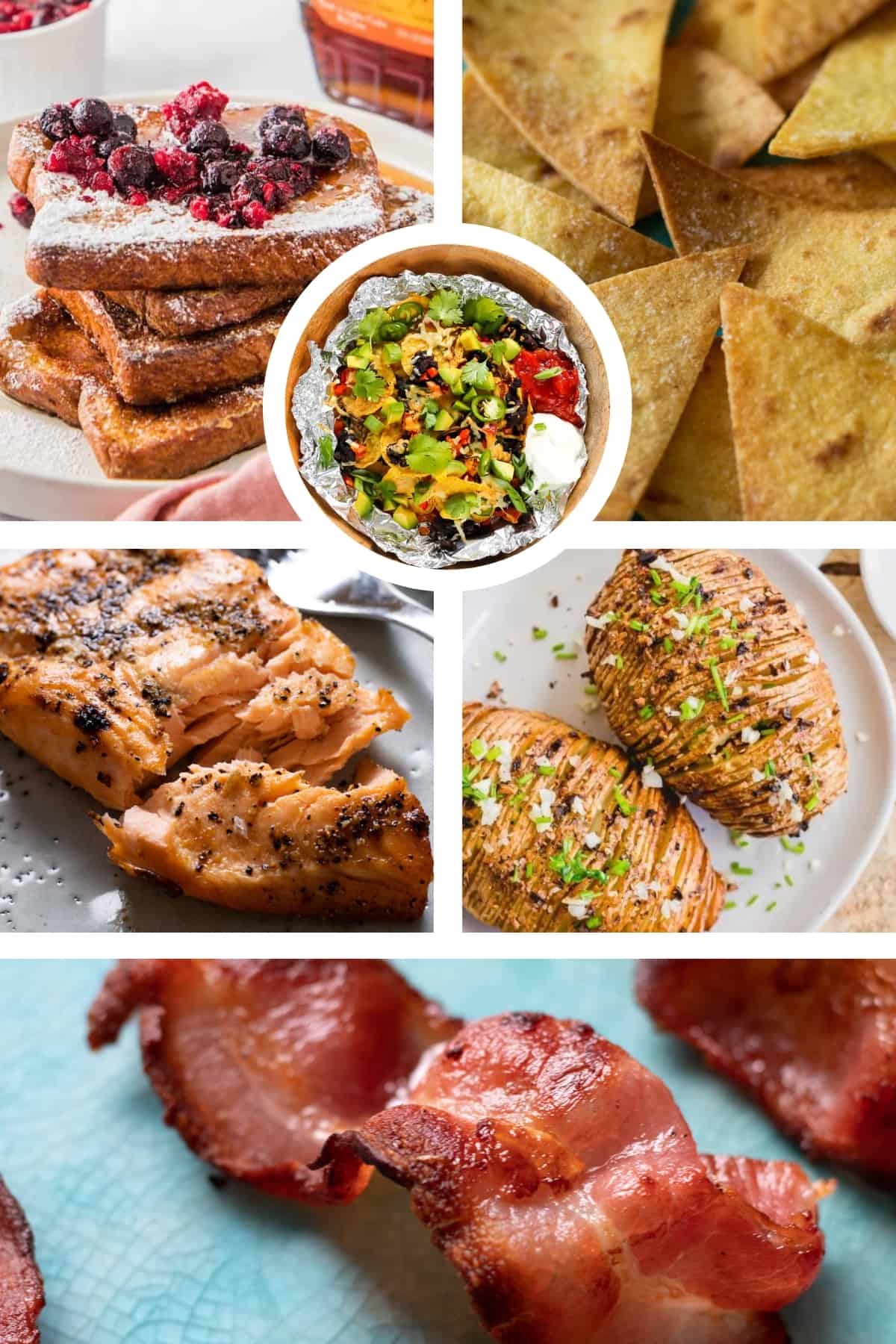 Jump to:
So you got an air fryer - congratulations! It's a great investment, and you will find a lot of good uses for this new appliance. And this post, full of easy air fryer recipes, is sure to help you on this journey.
If you are completely new to the air fryer, I also recommend you check out my Air Fryer Get Started Guide, and boomark my Air Fryer FAQ and Air Fryer Troubleshooting Guide for when you need them. And if you didn't get your air fryer yet? I have a guide to just which Air fryer is right for you.
What are the best foods to cook in an air fryer?
The air fryer is great for cooking most of the things you would otherwise deep fat fry, pan fry or oven bake. Some of the best foods I've found to cook in an air fryer are:
What cannot be cooked in an air fryer?
While an air fryer is great for lots of things, some things are better to avoid:
Water. You can not use it to boil water.
Anything with a wet batter

. The batter will drip and you will not get the crispy result you're after. Use a deep fat fryer instead!

Boiled rice, pasta or other grains, You need to boil in water and this is not something you can do with your air fryer *
Leafy greens like spinach or arugula. Worst case, they can fly around your air fryer * and get stuck in the heating elements, and even if they stay put they will not cook well.
Cheese without a coating. It will just melt and drip through your basket. Coated cheese like mozzarella sticks is fine though!
9 Air Fryer Snacks and Appetizers for Beginners
10 Air Fryer Potato Sides for Beginners
9 Vegetable Sides for Beginners
19 Air Fryer Main Courses for Beginners
4 Air Fryer Breakfasts for Beginners
Which recipe are you most excited to try? Let me know in the comments below and share what you're making on Instagram with the tag #alwaysusebutter!