This post may contain affiliate links, which are always marked with *. Please read my disclosure for more information.
Look no further for what to serve with Sloppy Joes! In this list of more than 22 side dishes for Sloppy Joes there is something for everyone: veggies, potatoes, bread, beans and more - from healthy to indulgent and everything in between.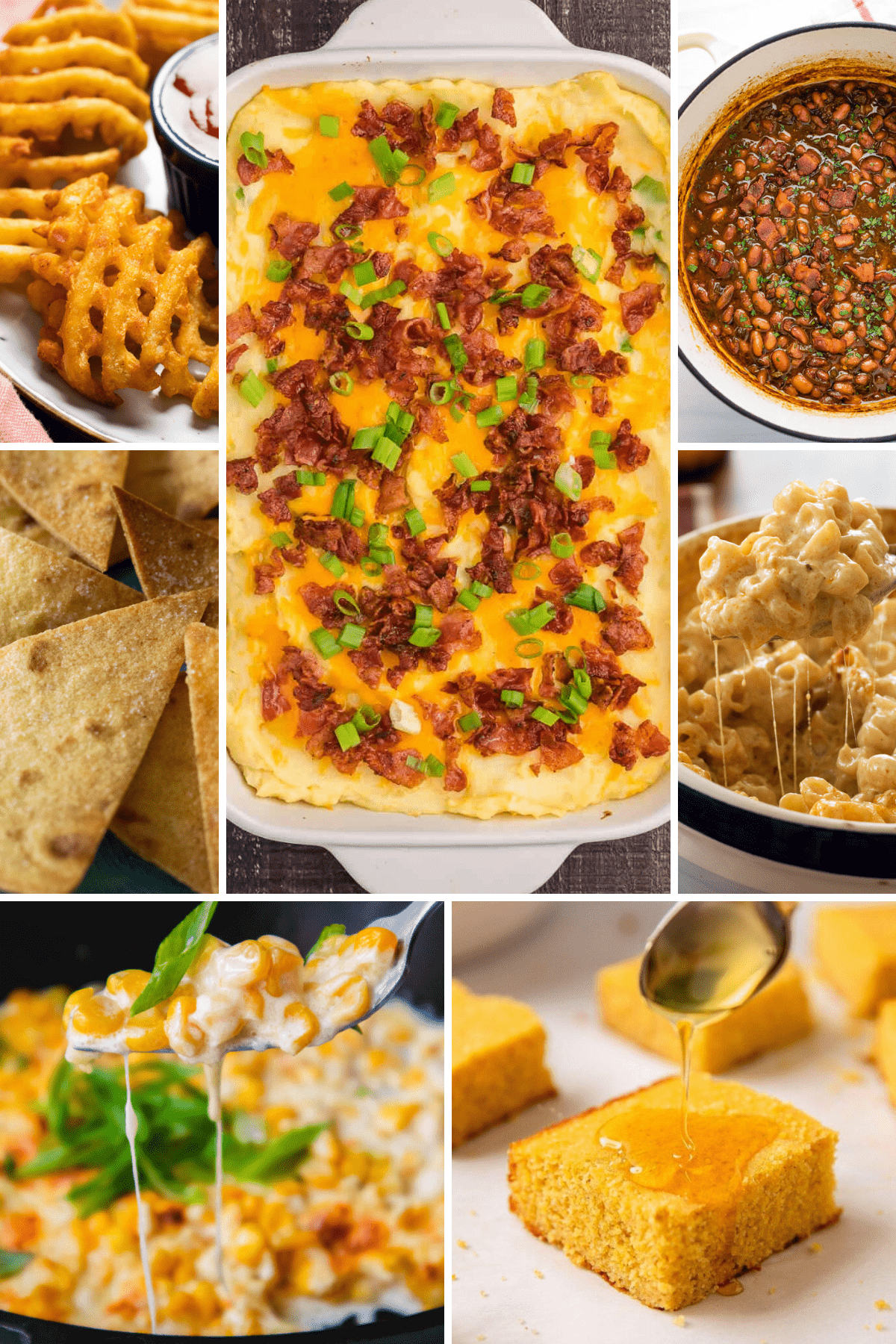 Jump to:
Growing up, a Sloppy Joe sandwich was a rare treat for me.
It's definitely not a thing in Sweden, but whenever we travelled to the US Dad and I would ditch Mom one day, and head to Arby's. There we'd devour a Sloppy Joe or two covered in tomato sauce with extra barbecue sauce, and that was about it until we returned the year after.
As an adult, I still have them far too seldom. But let's change that, shall we? With amazing ground beef versions and equally delicious vegetarian versions like my friend Katie's Lentil Sloppy Joes I really don't have an excuse anymore.
Not to mention the list of some of my favorite side dishes that you'll find below... all quick and easy to make, of course!
Potato Sides
Potato side dishes like fries are a classic for Sloppy Joes. Check out the options below for a few classics, as well as a few new versions.
Pasta Sides
A pasta salad is a great side when you want to serve Sloppy Joes for a crowd - and make it a complete meal. Below are multiple versions, depending on which flavor profile you're after.
Bean Sides
Beans are another classic side for Sloppy Joes, and possible to vary in so many ways. While baked beans do take a while to make it's mostly waiting time, while the beans are baking themselves.
Snacky Sides
Bread Sides
For some the hamburger buns are enough, but I love some extra bread to soak up all that amazing sauce.
Veggie Sides
Adding some veggies to your Sloppy Joes is a great move. Have your comfort food, and make it healthier too!
Which recipe are you most excited to try? Let me know in the comments below and share what you're making on Instagram with the tag #alwaysusebutter!