Planning a barbecue with grilled chicken as the star? We've got you covered with 44 fantastic side dishes to make your BBQ complete! From crispy salads to flavorful veggie dishes, these sides will add the perfect finishing touch to your grilled chicken feast.
Caulislaw - Raw Cauliflower Salad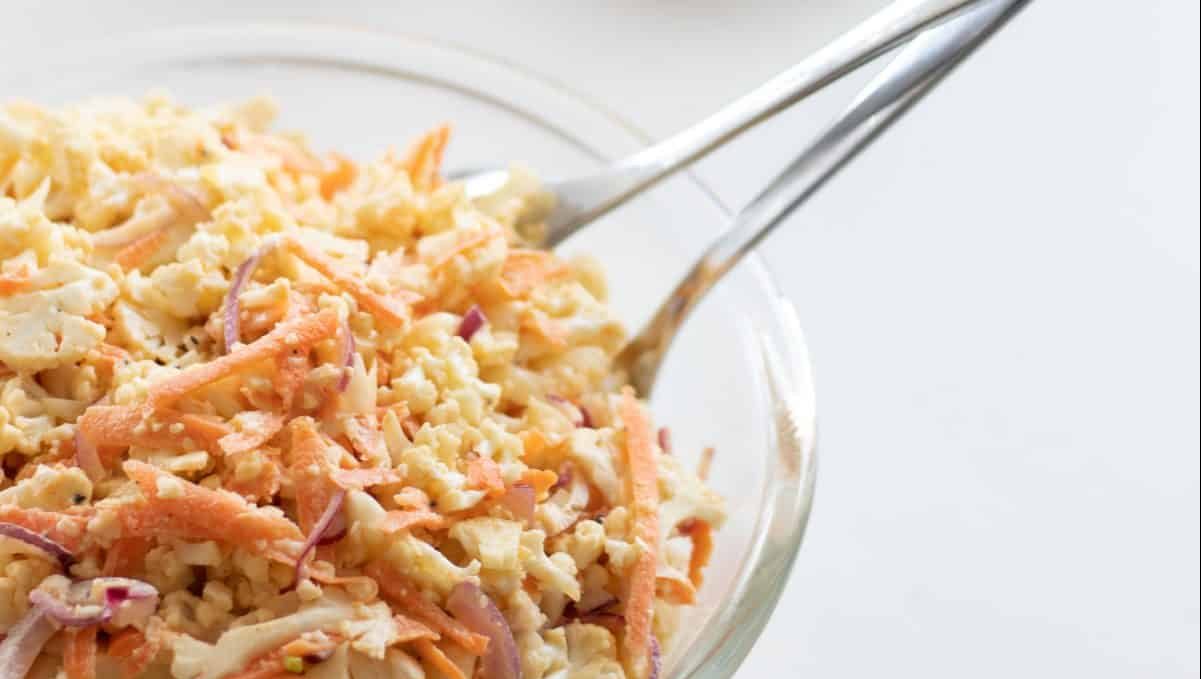 This "Caulislaw" mixes cauliflower, carrots & red onions with a perfectly balanced mayonnaise dressing. It's the perfect side for your next barbecue, or why not top your burgers with it? Quick, healthy and low in carbs it's a versatile side you'll be coming back to over and over again.
Get the recipe: Caulislaw - Raw Cauliflower Salad
French Potato Salad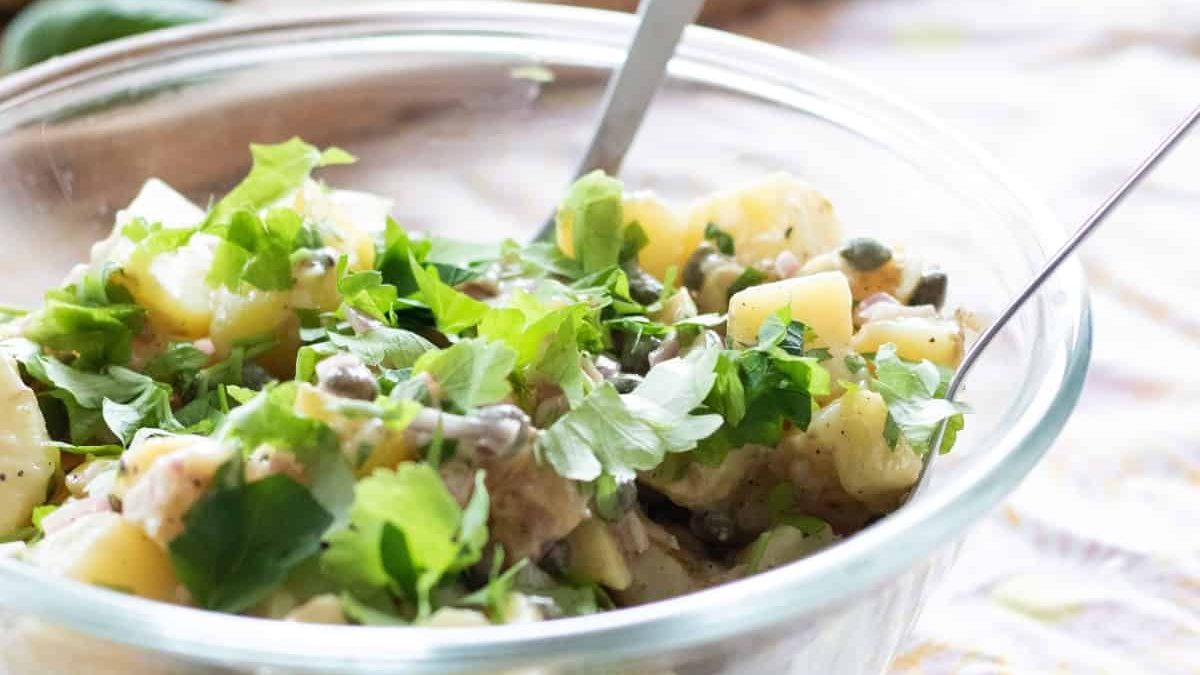 Try the best easy, homemade Vegan Potato Salad! Without mayo, eggs or any dairy products it's made creamy the traditional French way with a Dijon mustard dressing - which makes it naturally vegan, gluten free and dairy free.
Loaded Potato Skins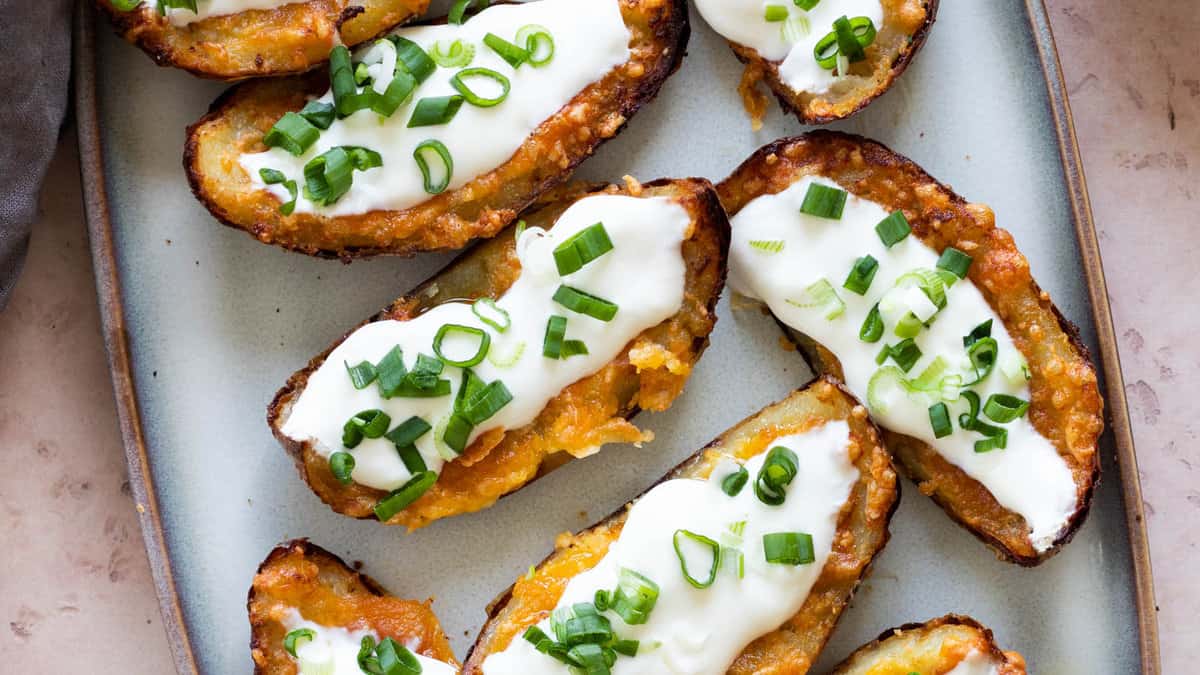 With only a handful of ingredients and just 10 minutes, these air fryer potato skins will quickly become a new favorite! Seasoned with garlic and Worcestershire sauce with a taste of sharp, gooey cheese in every bite, these potato skins make the perfect appetizer!
Get the recipe: Air Fryer Potato Skins
Grilled Halloumi & Peaches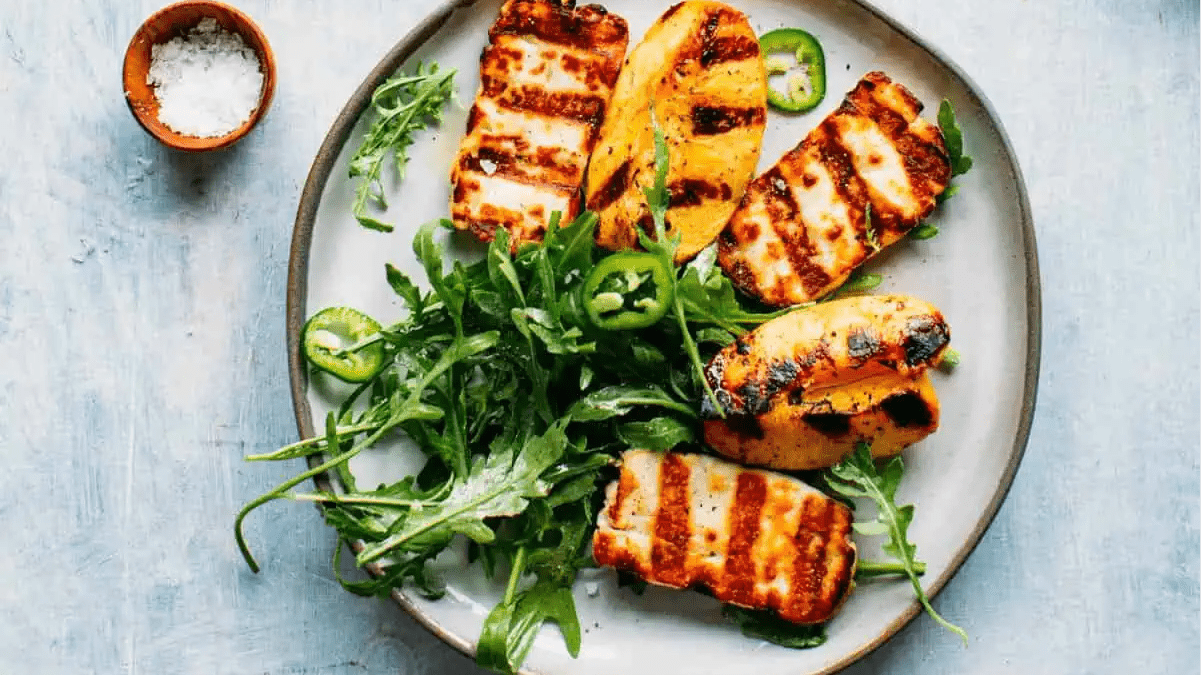 Here's a simple summer meal that's fresh, healthy and absolutely delicious! Salty Halloumi cheese turns crispy and melty on the grill, making it a perfect pair for the jammy, sweet charred peaches. A hefty mound of arugula, spicy jalapeños and a sweet and tangy honey lemon vinaigrette bring it all together for an awesome gluten free, vegetarian salad that's great for dinner, lunch or even brunch!
Black Lentil Salad with Feta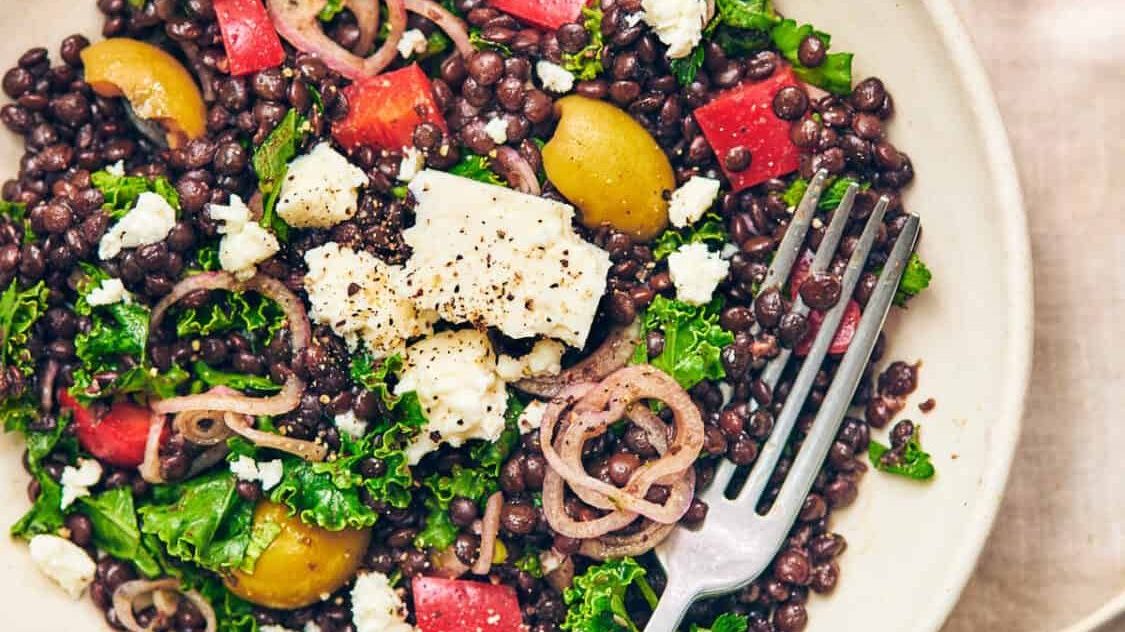 This Mediterranean Black Lentil Salad with Feta is bursting with flavor! Easy to make, a great source of protein, and meal prep friendly for dinners or lunches. Features healthy lentils, creamy feta, crisp veggies, and a simple vinaigrette. (Gluten Free, Vegan option)
Easy Grilled Italian Zucchini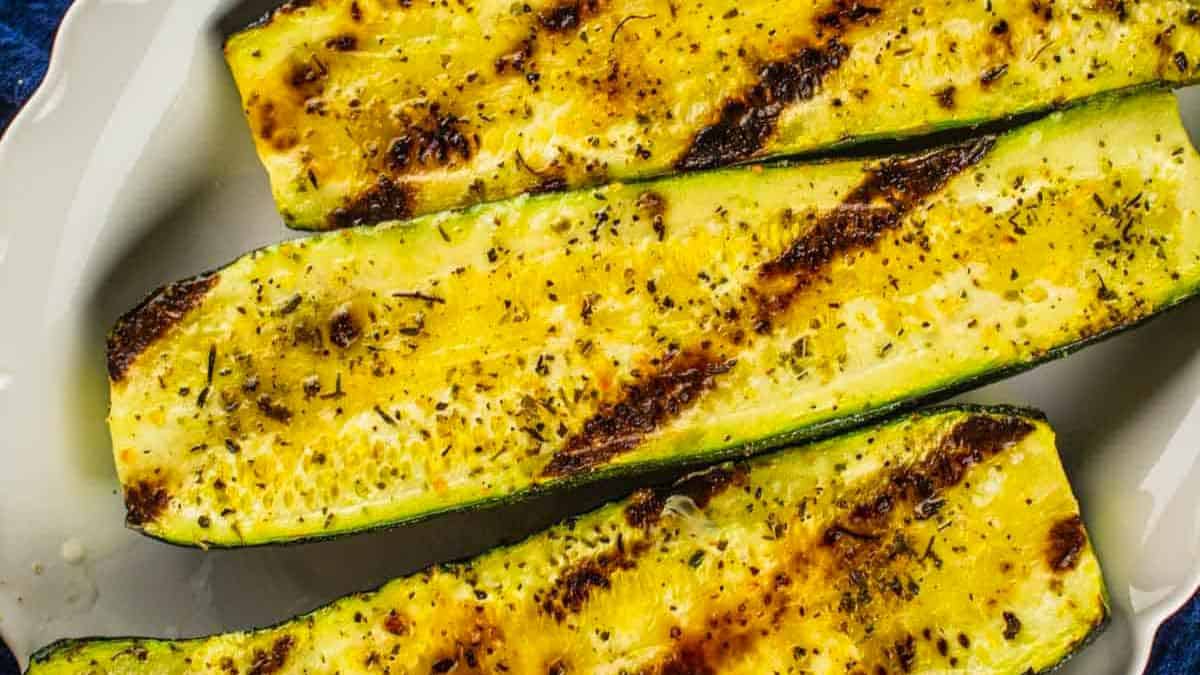 This easy grilled italian zucchini is a fresh and delicious vegetarian side dish. Seasoned with italian flavors and cooked perfectly on the grill, this dish takes just 20 minutes to complete!
Classic American Potato Salad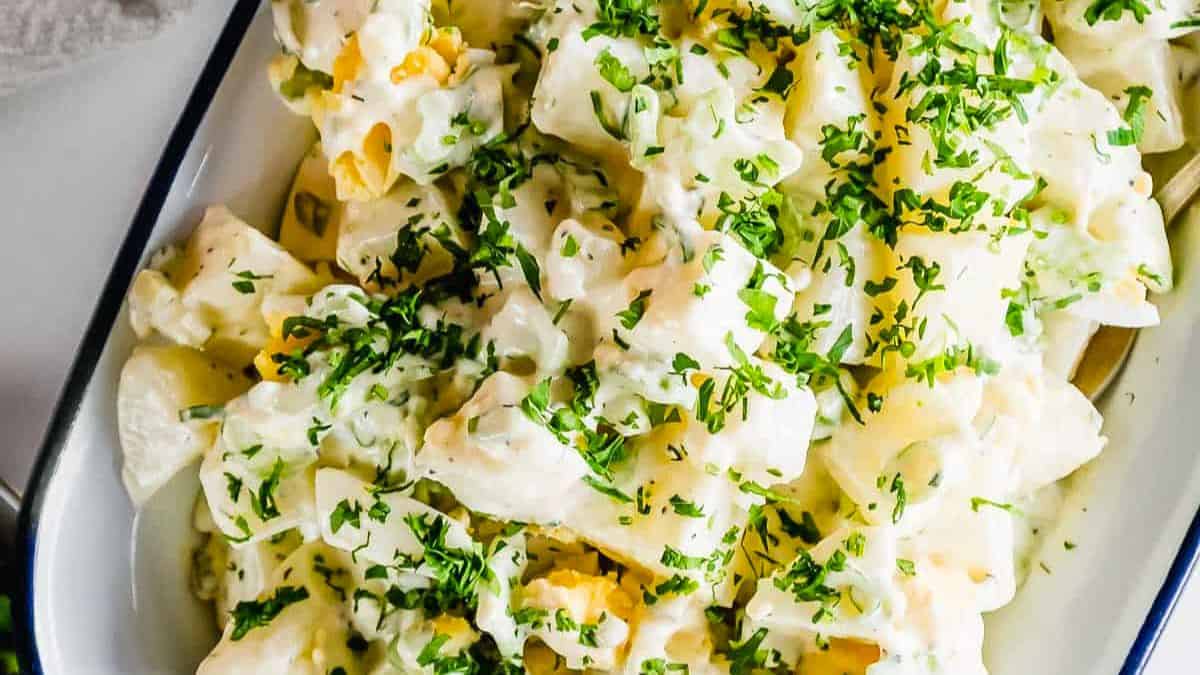 This classic American potato salad is the perfect side dish for summer BBQs! Made with boiled eggs, this creamy recipe can be made ahead and tastes even more delicious the next day!
Greek Potatoes with Lemon & Feta Cheese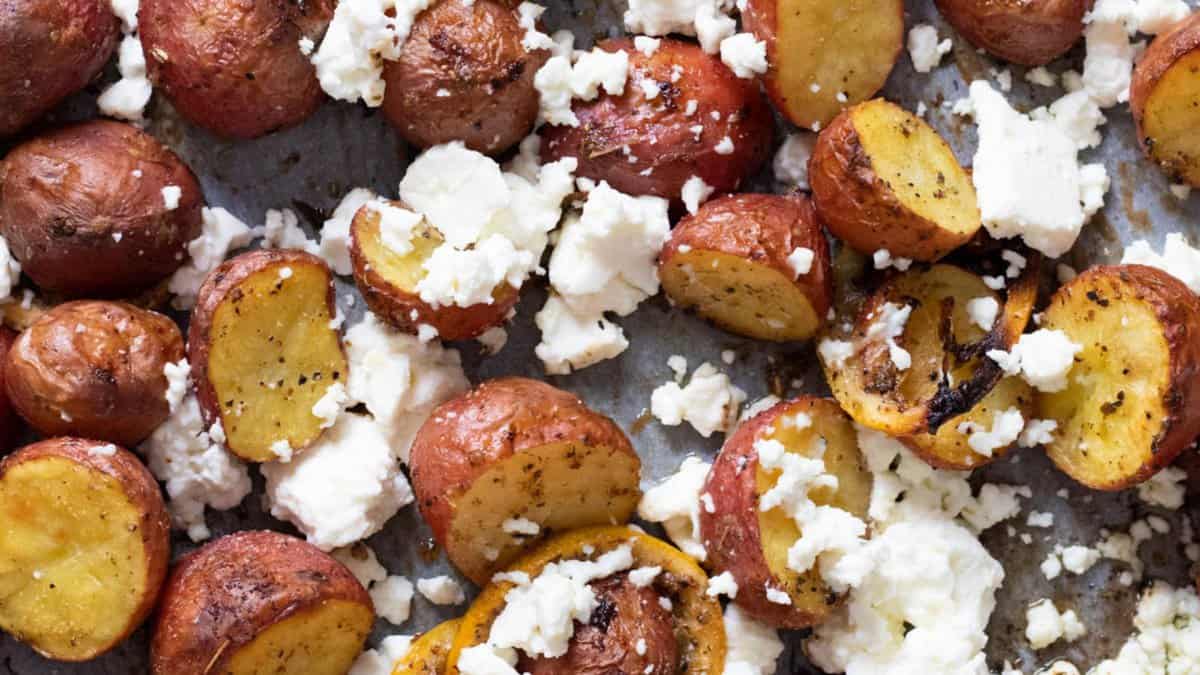 Learn how to make roasted Greek Potatoes in this step-by-step photo & video guide. Easy to make with limited prep, and loaded with flavor from lemon, oregano and garlic. Topped with Feta cheese that melts slightly on the hot potatoes - this is the perfect side dish for any meal!
Avocado Lime Ranch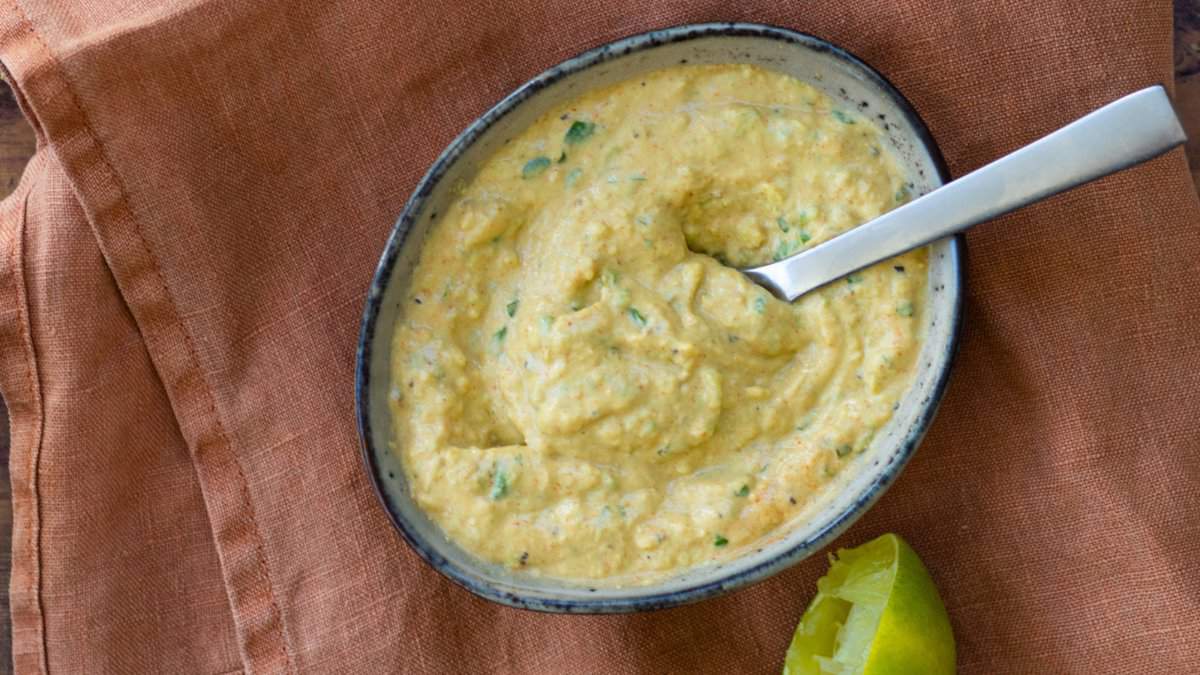 Done in just 5 minutes this avocado lime ranch dressing is delicious served as a salad dressing, sauce or dip. Avocado and lime combine with the classic ranch flavors to create a delicious, lighter, new twist, and it's easy to make with store bought mayonnaise.
Smashed Potatoes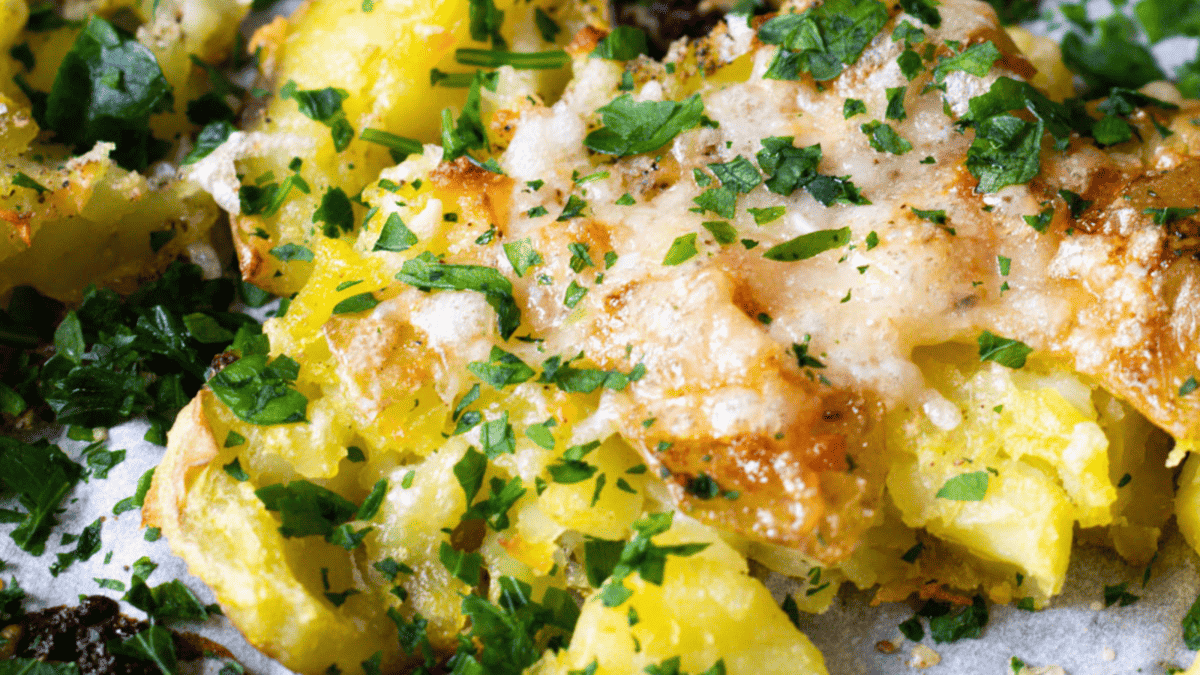 Crispy Roasted Smashed Potatoes with parmesan cheese is the perfect preppable dinner party dish. Easy to make with just a few ingredients, they turn out crispy, cheesy and just plain delicious.
Air Fryer French Fries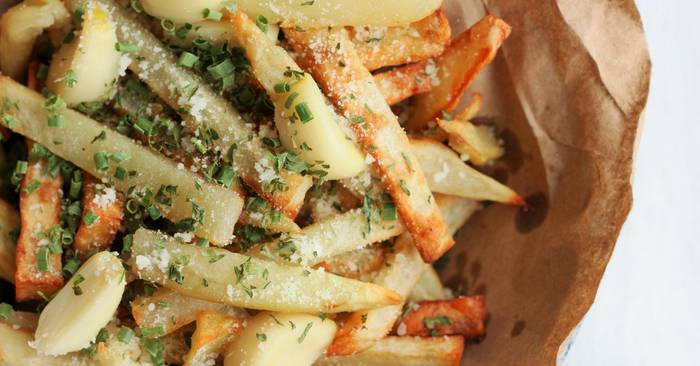 Homemade fries are a real treat with these Air Fryer Fries. You've never truly lived until you've tried a homemade french fry made in the air fryer!
Green Beans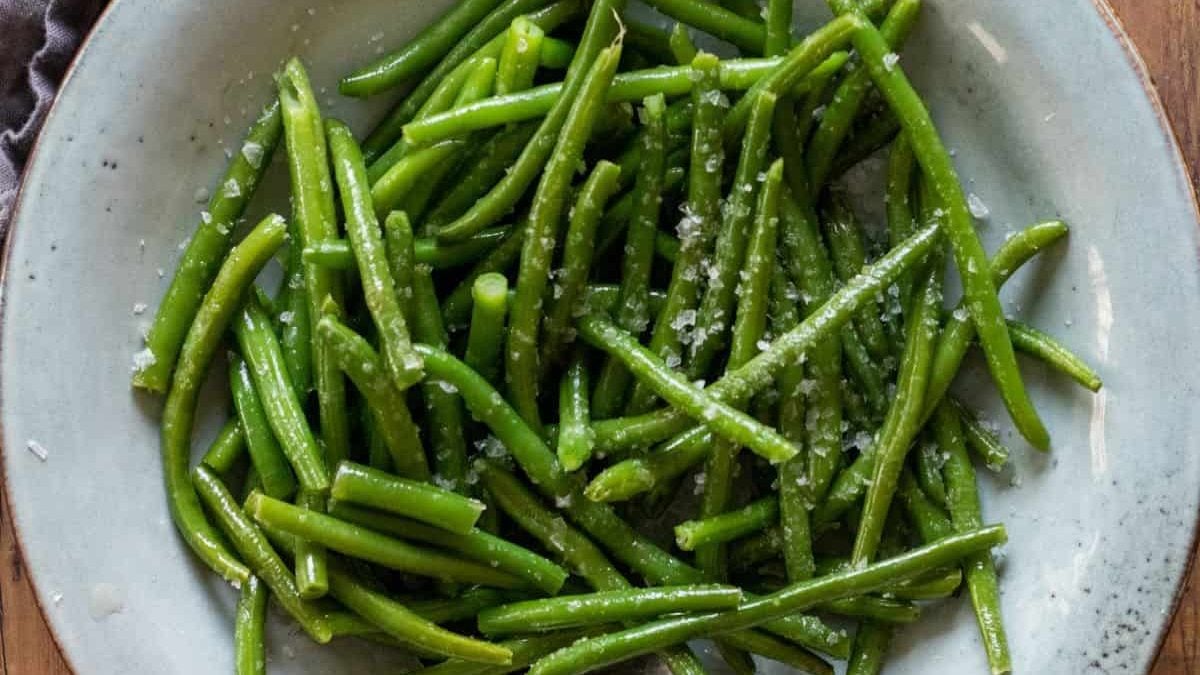 With minimal prep & 4 minutes of cooking you can make the best Air Fryer Frozen Green Beans. Perfectly cooked and a great side for any dinner!
Kale Wild Rice Salad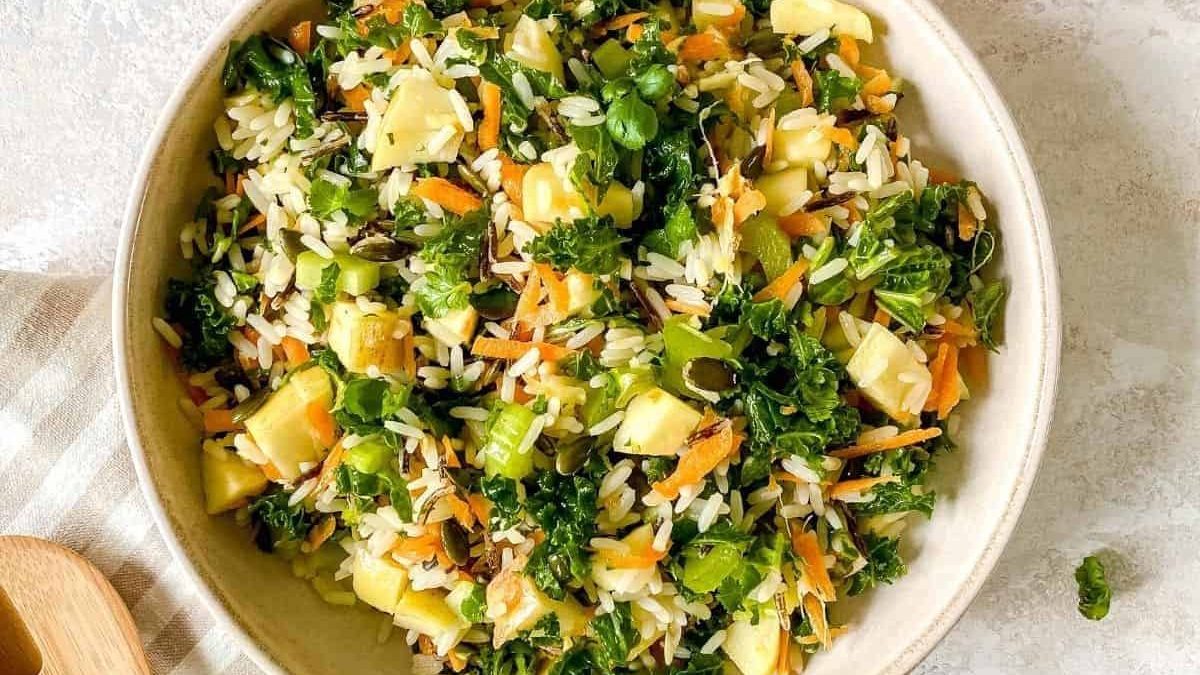 This kale wild rice salad combines fresh fruit and vegetables with wild rice for a healthy lunch or side salad. Easy to make, this vegan salad is full of flavour with a deliciously zingy ginger dressing.
Caprese Pasta Salad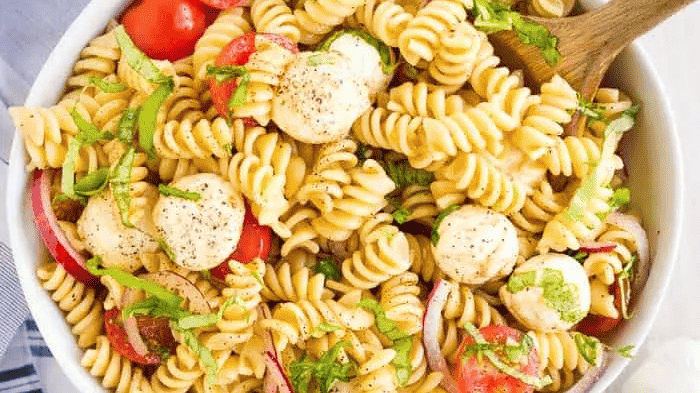 Caprese Pasta Salad is an easy and delicious summer salad full of fresh ingredients! A tangy balsamic dressing ties the fresh tomatoes, creamy mozzarella, and tender pasta together for the perfect side dish to any potluck or BBQ.
Summer Pasta Salad with Lemon-Tahini Dressing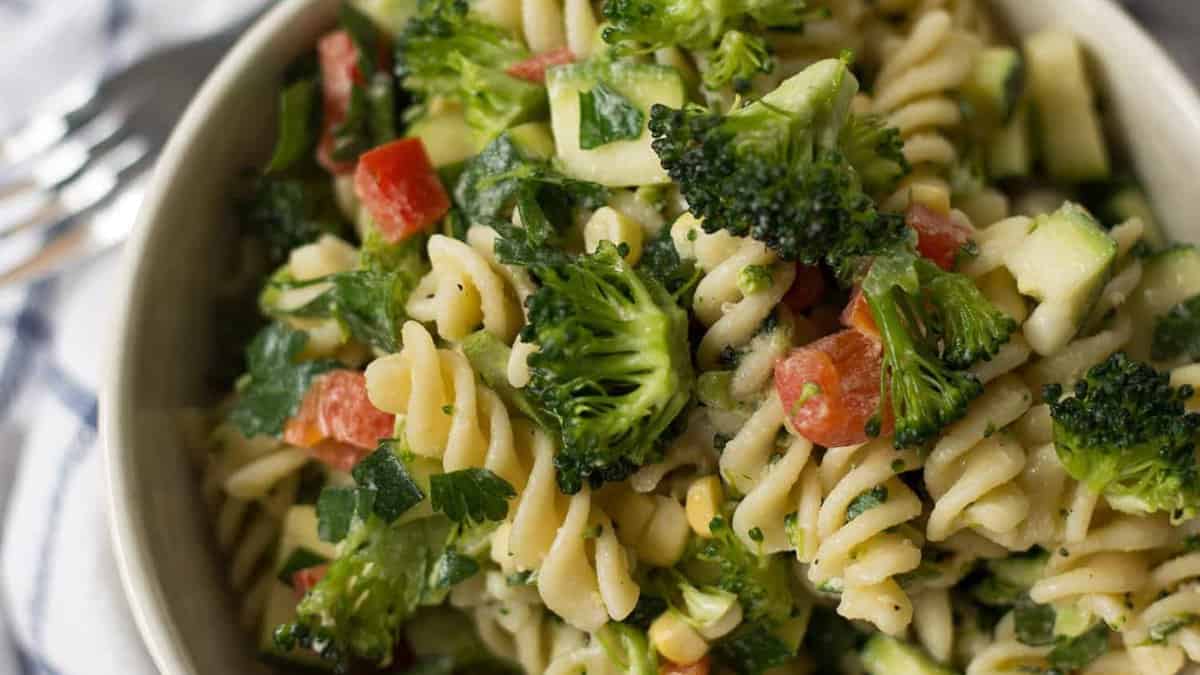 Summer Pasta Salad with Lemon-Tahini dressing! If you like Goddess salad dressing, you will love this salad! Noodles, four vegetables, tahini dressing, parsley and basil.
BBQ Pasta Salad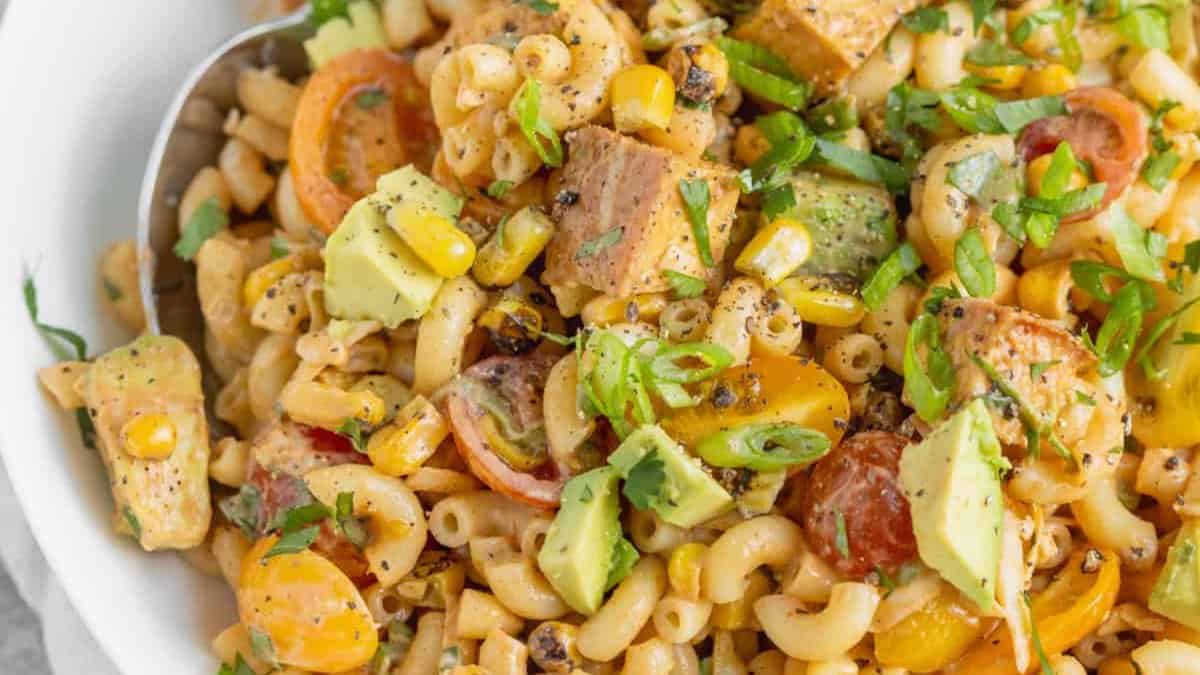 A pasta salad for BBQ lovers! Elbow noodles, corn, tomatoes, scallions, chewy BBQ tofu crumbles and a creamy dressing. A fun twist on pasta salad!
Air Fryer Asparagus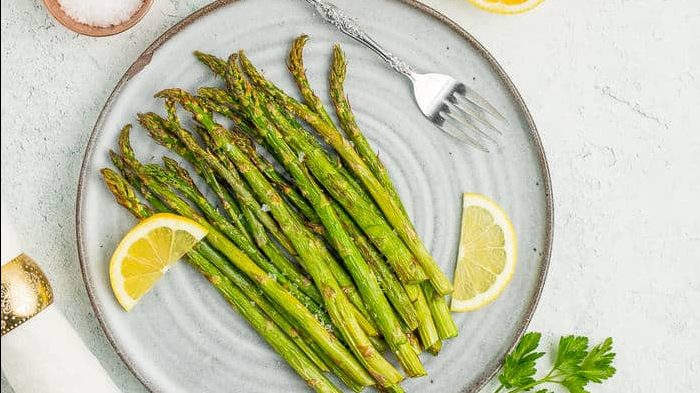 Once you taste Air Fryer Asparagus, you'll never make it any other way! Deliciously tender and perfectly crisp, asparagus in the air fryer is a simple and speedy side dish.
30 Minute Butterfly Grilled Potatoes in Foil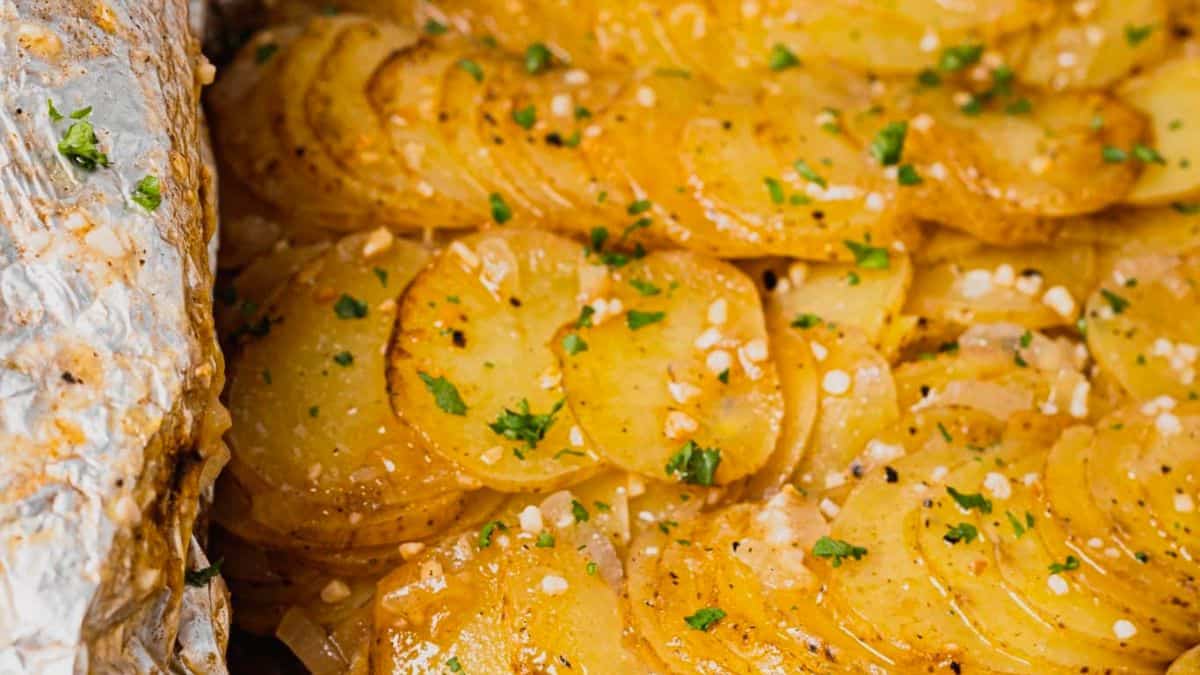 Grilled in foil packets is my favorite way to cook potatoes! The thinly sliced potatoes — Yukon gold, baby reds or russet potatoes work well — emerge from the foil packet extra buttery and perfectly seasoned after just 30 minutes on the grill. These sliced potatoes are the perfect summer side dish!
Country Potatoes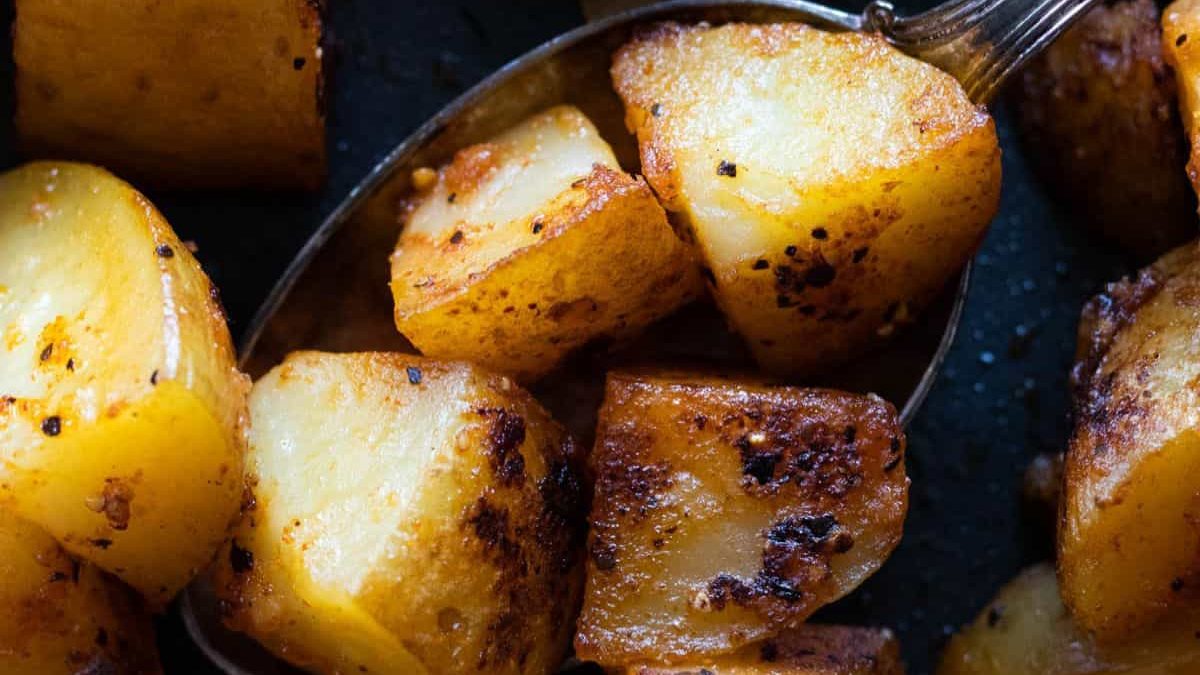 Make delicious Country Potatoes at home in just 15 minutes and make good use of those leftover boiled potatoes! This is a quick and easy diner-style side that's perfect any time of day, loaded with flavor from pantry staple seasonings.
Avocado Mango Salad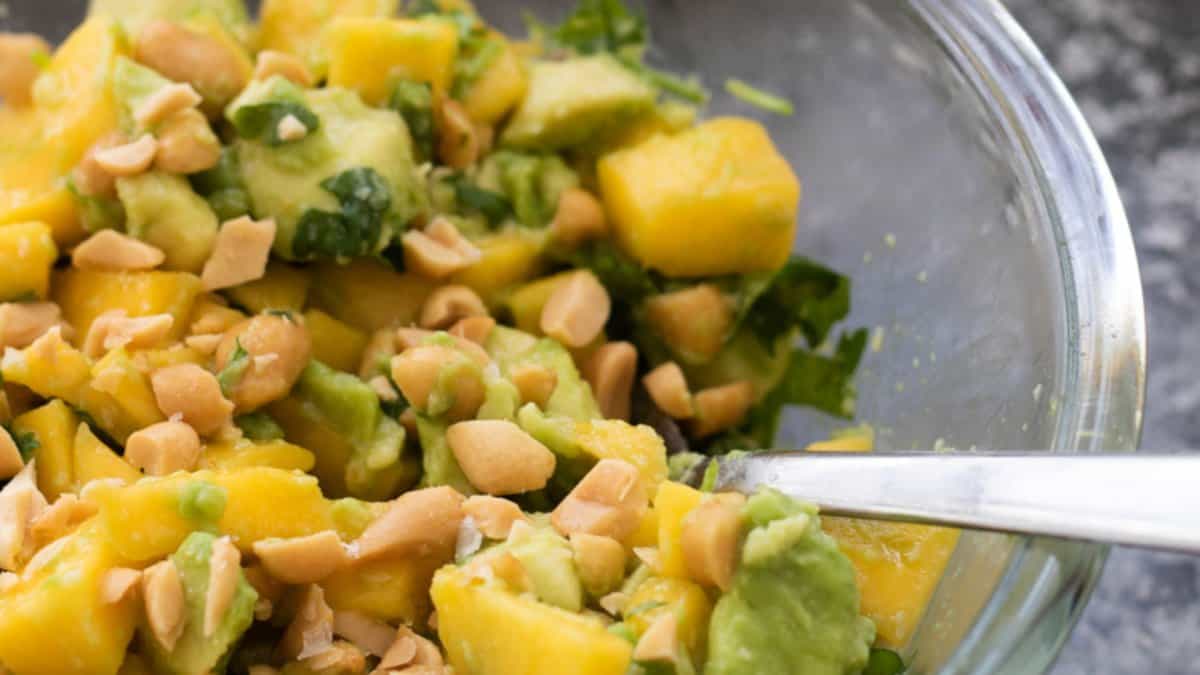 This 10-minute avocado mango salad is a delicious, healthy side for any type of protein - and especially delicious next to a piece of grilled fish or chicken. Super easy to make with mango, avocado, lime and fresh cilantro - and salted roasted peanuts are what sends this salad over the top!
Garlic Roasted Broccoli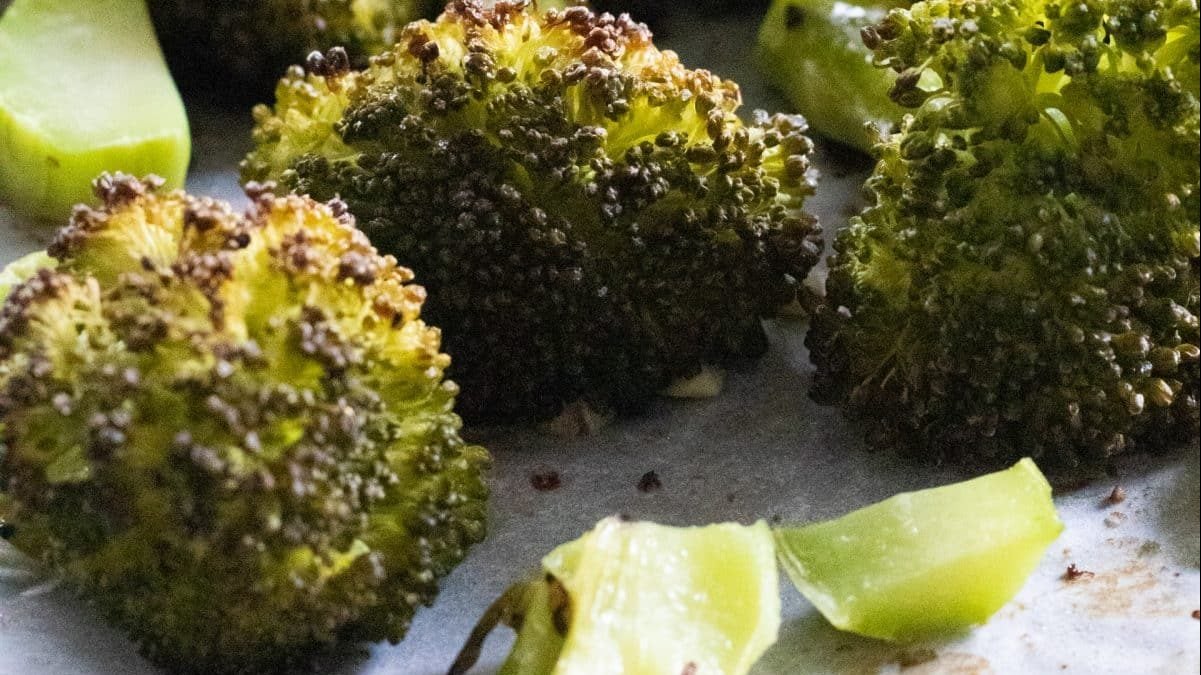 This crispy & delicious Garlic Roasted Broccoli will be your new favorite side! It's healthy and vegan and is done in 25 minutes together with just a little bit of prep.
Homemade Tater Tots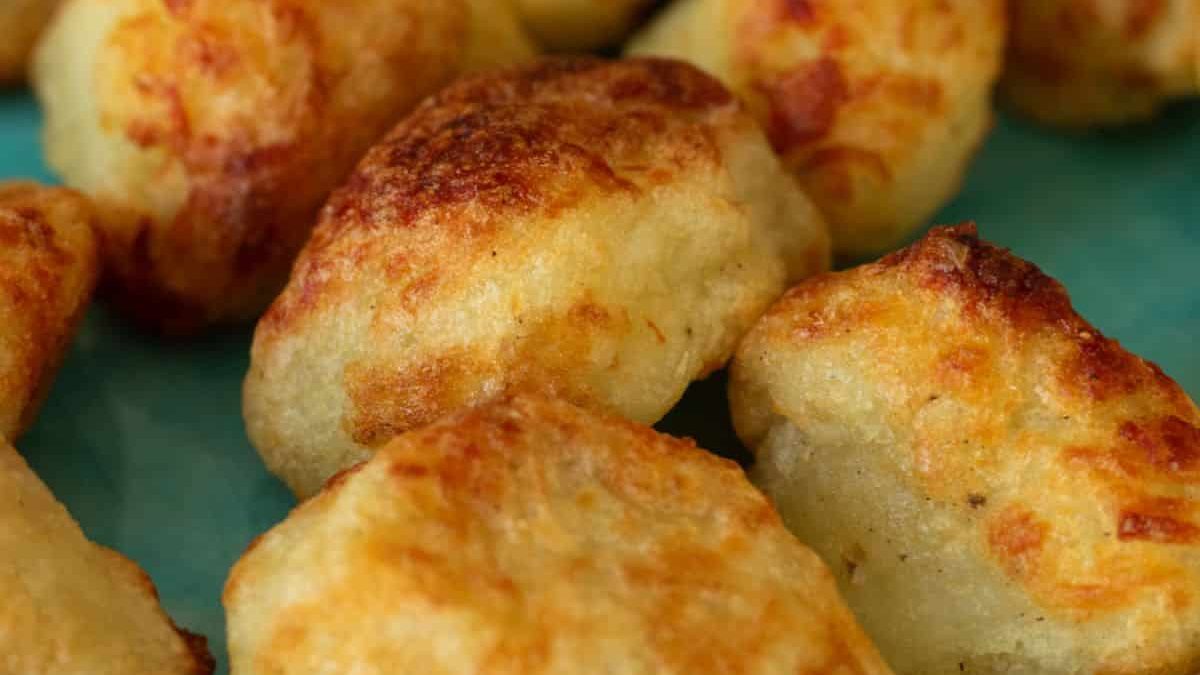 Learn how to make Tater Tots from scratch - it's so easy and they're loaded with amazing flavor. Seasoned with garlic & onion powder, salt & pepper they come out crispy on the outside and soft and creamy on the inside.
Creamy Rice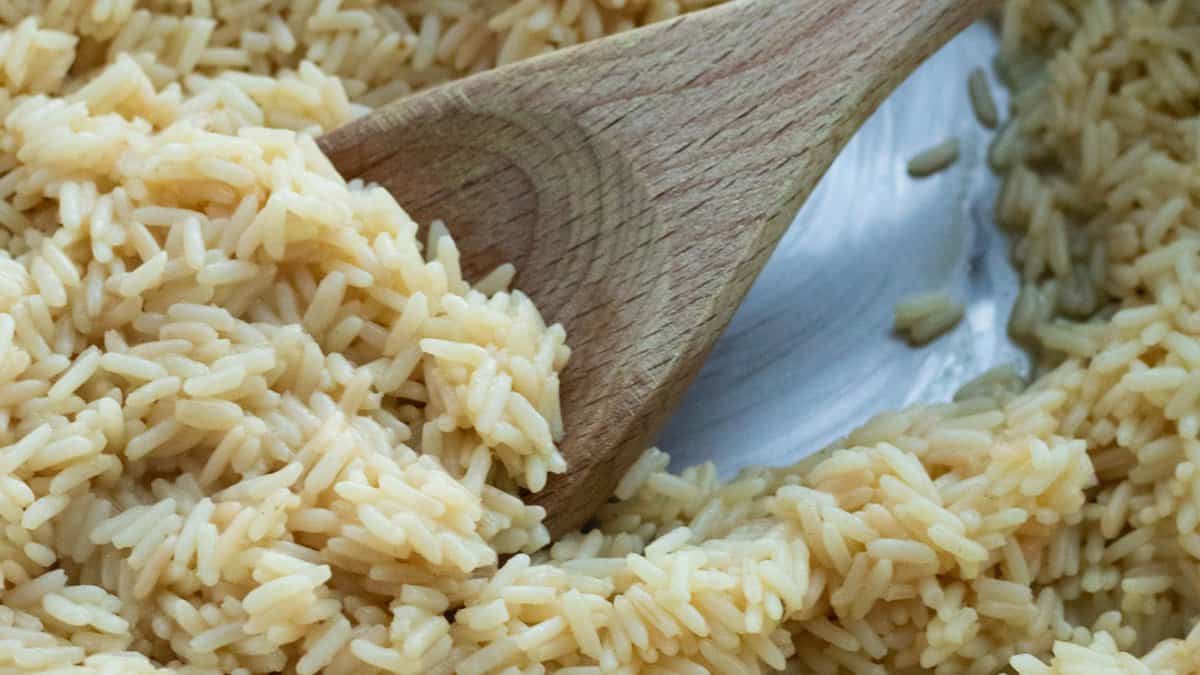 Rice might sound basic, but this creamy version is anything but! Infused with butter & chicken stock it's the best rice you've ever had.
Chipotle Ranch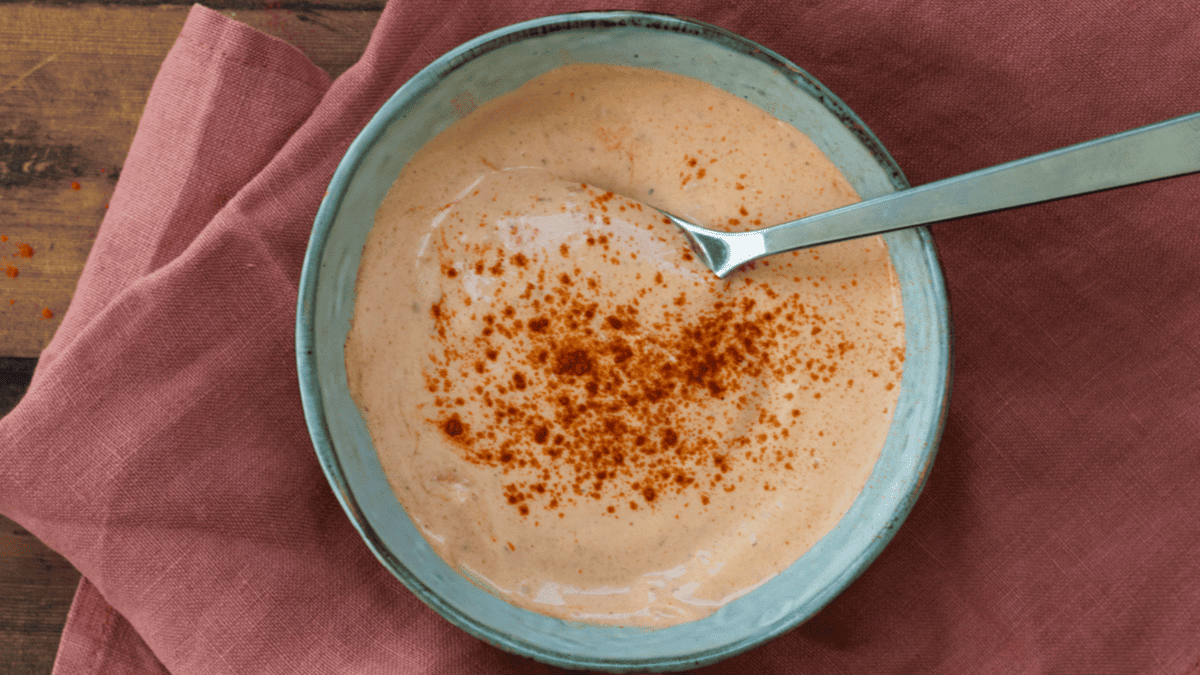 Chipotle Ranch Dressing is the spicy cousin of traditional Ranch dressing. Easy to make in under 5 minutes and great on top of salads, tacos, burgers and steak - and an amazing option to dip your chips or veggies in. This version is made without buttermilk, using store bought mayonnaise.
Arugula Salad with Honey Lemon Vinaigrette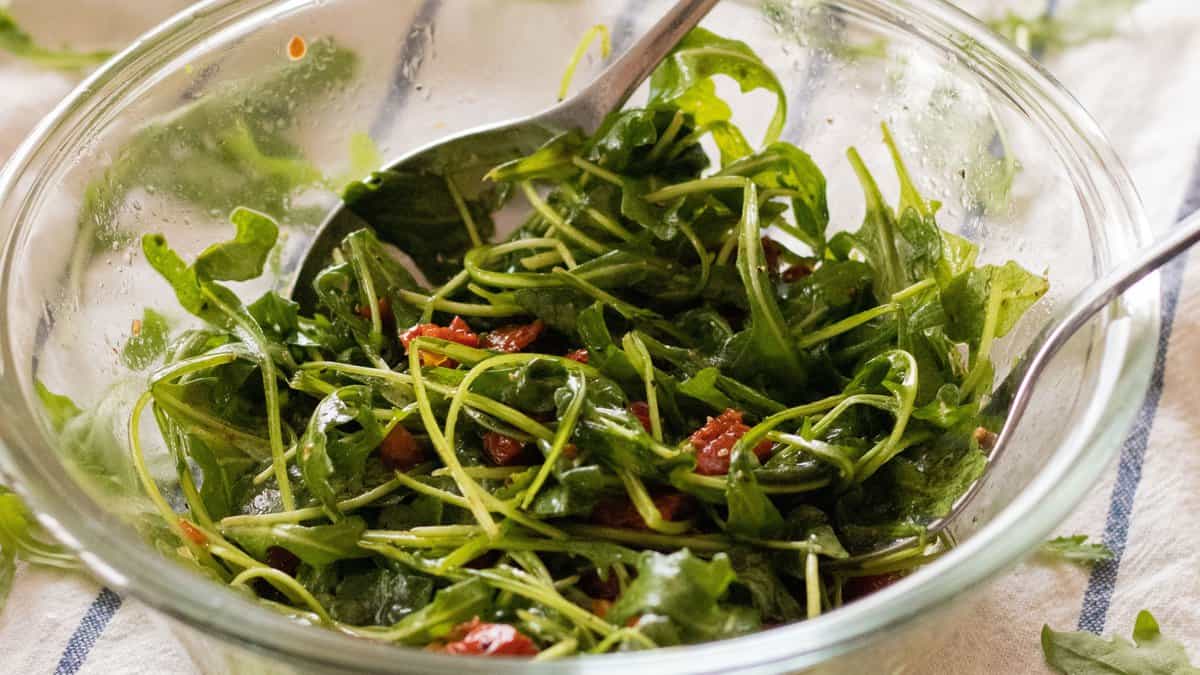 This Simple Arugula Salad is the perfect side salad for any summer barbecue. With sun-dried tomatoes and a honey lemon vinaigrette it's sweet, sour & salty - with a kick from peppery arugula. All done in just 5 minutes!
Mexican Roasted Potatoes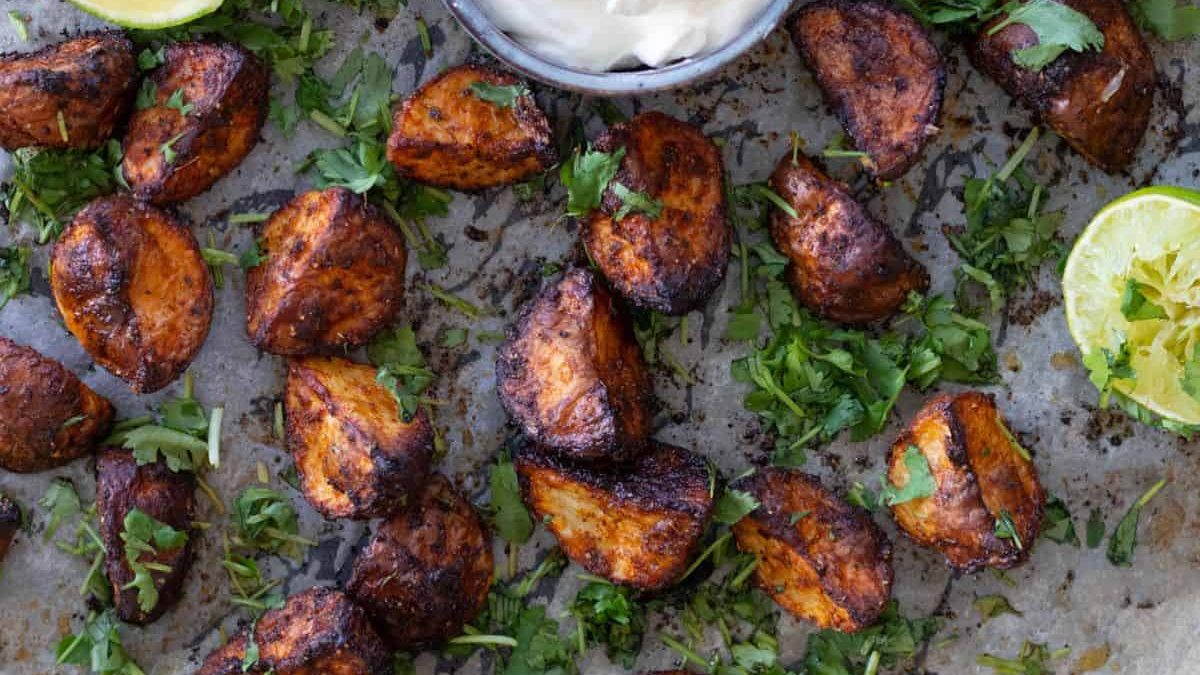 Make deliciously crispy air fryer roasted potatoes in just 45 minutes. With Mexican seasoning and topped with lime & cilantro this is a yummy side dish with a spicy kick - and at its best served with a cool sauce or sour cream.
Sweetheart Cabbage Salad with Gyoza Chickpeas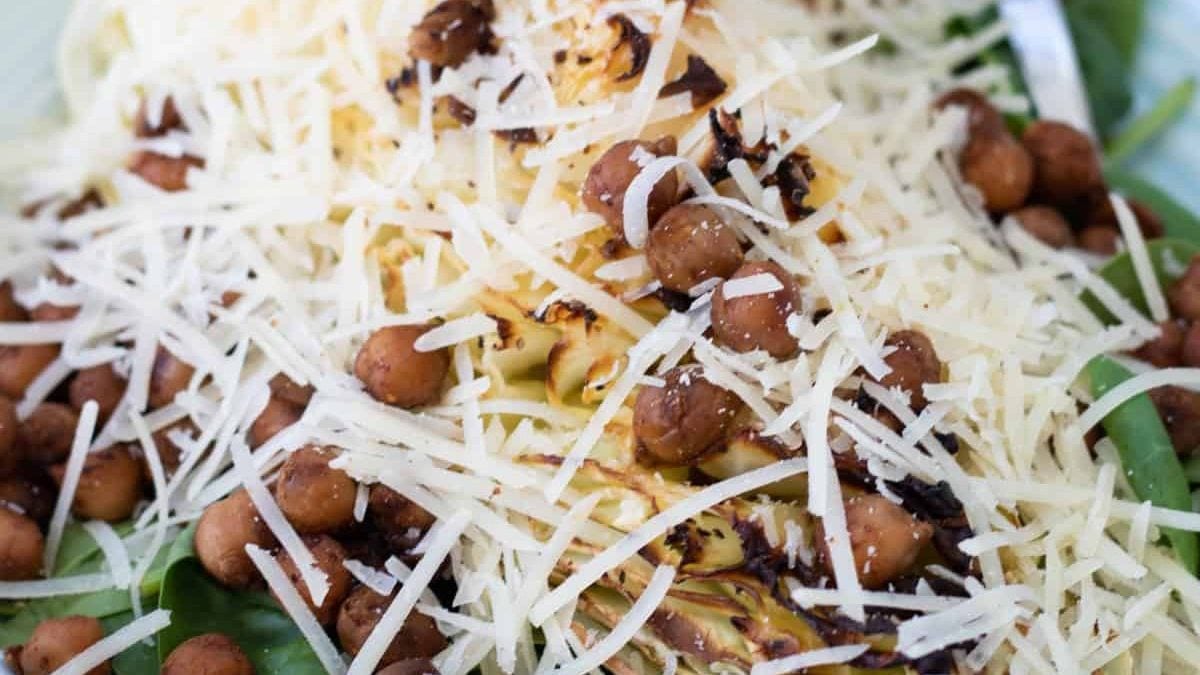 With just 15 minutes of active cooking you can make this delicious sweetheart cabbage salad that's sure to win over any salad hater. Spinach, sweetheart cabbage and the most flavorful chickpeas are topped with a good amount of Parmesan cheese to turn this salad into a feast - healthy, delicious and easy to make.
Air Fryer Cornbread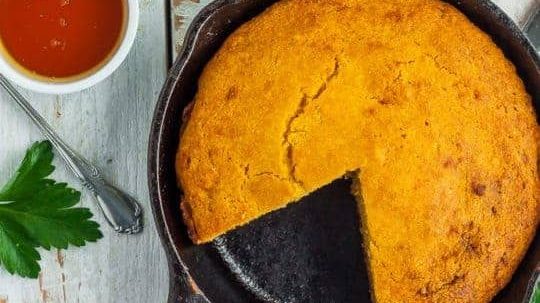 This incredible air fryer cornbread recipe comes together in just a few minutes with basic pantry staples. Perfect for fast dinners, breakfast, or snacks, this from-scratch cornbread is a delicious treat the whole family will love.
Grilled Veggie Pasta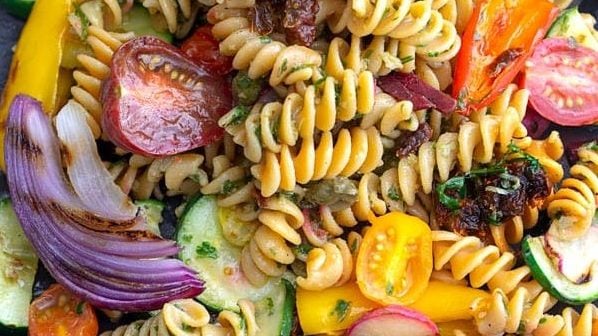 This veggie pasta dish made from red lentil noodles is the perfect base for a grilled vegetables pasta dinner. Mixed with a simple vegan butter sauce and herbs, this pasta is a fun recipe to make for weeknight dinner.
Air Fryer Cauliflower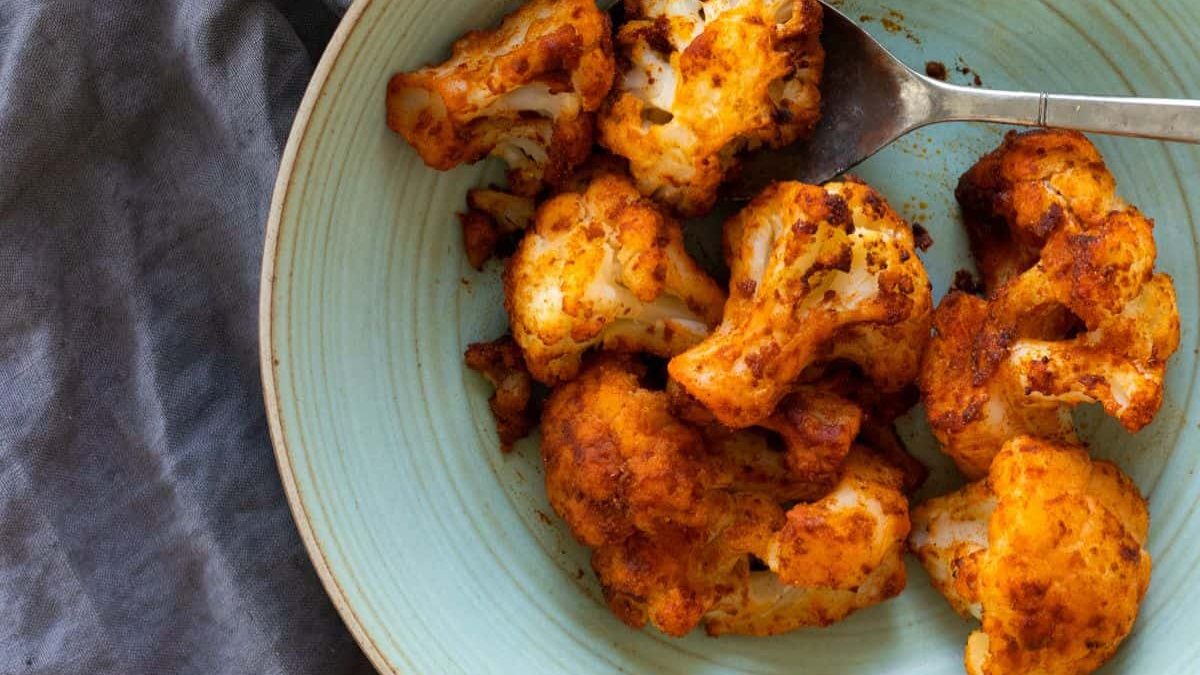 With minimal prep & just 6-8 minutes of cooking you can make the best Air Fryer Frozen Cauliflower. With a flavor packed rub with a bit of a spicy kick, this cauliflower is a great easy side for any meal.
Greek Pasta Salad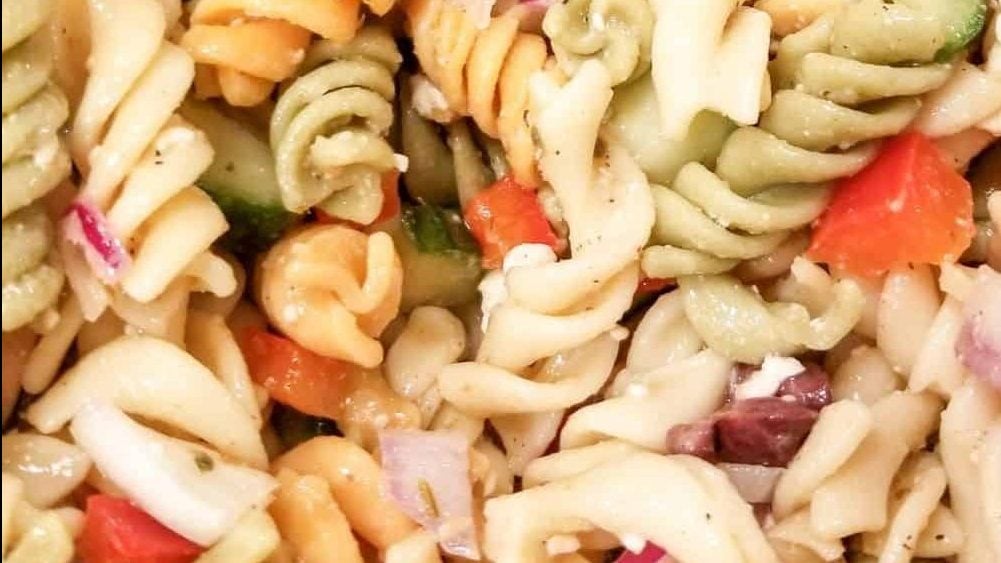 A bright, light, refreshing Easy Greek Pasta Salad full of fresh vegetables and topped with a tasty dressing- a perfect summer salad. The simplicity of this salad is incredible, and the taste is amazing.
Bacon Wrapped Asparagus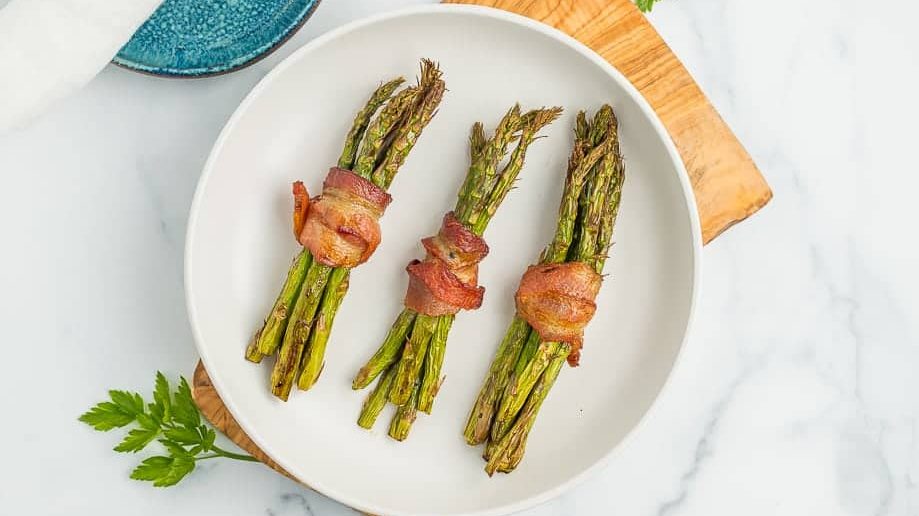 This Air Fryer Bacon Wrapped Asparagus is an easy and delicious side dish that is ready in a flash! Perfectly grilled and tender, and so easy to meal prep.
Baby Potatoes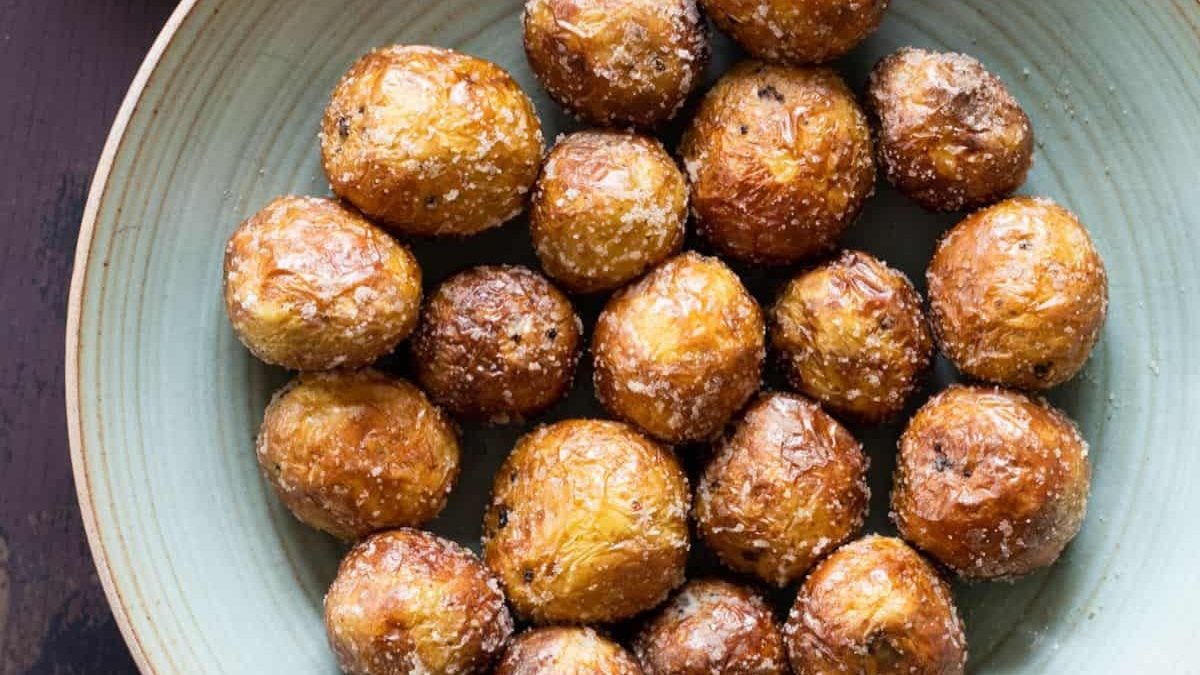 These small, crispy potatoes are perfect for breakfast, lunch, or dinner. Heavily seasoned with salt, they resemble the Canarian potatoes "Papas Arrugadas".
Brussels Sprouts with Honey Balsamic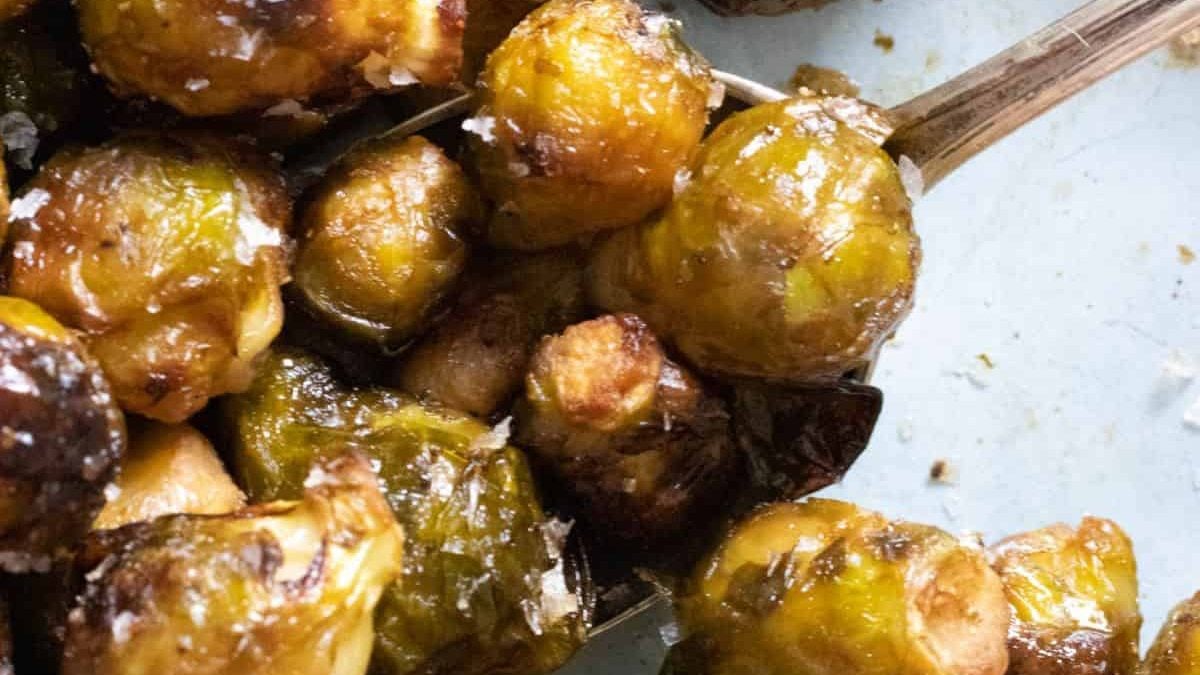 Take your frozen brussel sprouts to a new level with minimal prep & just 16 minutes of cooking! These Air Fryer Frozen Brussel Sprouts are coated in a honey balsamic vinaigrette, with a tiny kick from cayenne peper, and come out perfectly roasted with nice caramelization.
Avocado Pasta Salad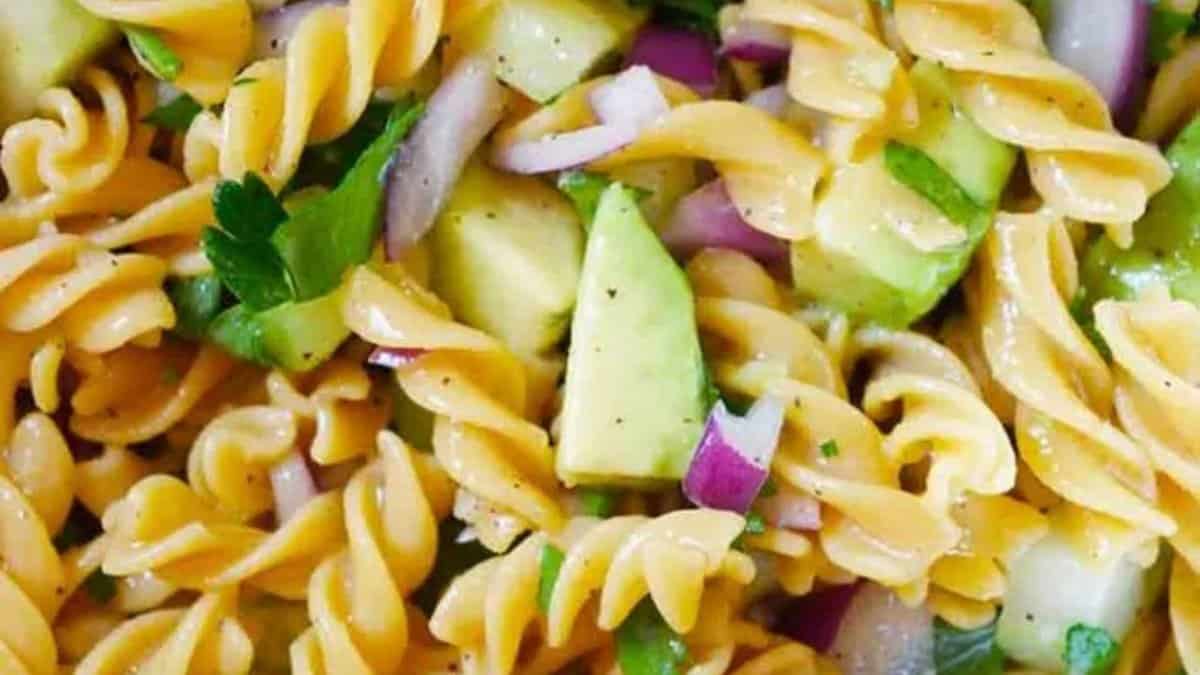 This avocado pasta salad recipe is healthy, easy to make, and it's a perfect side dish for summer parties. The flavor is mild but delicious. While there is plenty of flavor, there are no overpowering flavors here. It's perfect for pairing with other dishes.
Vegetable Pasta Salad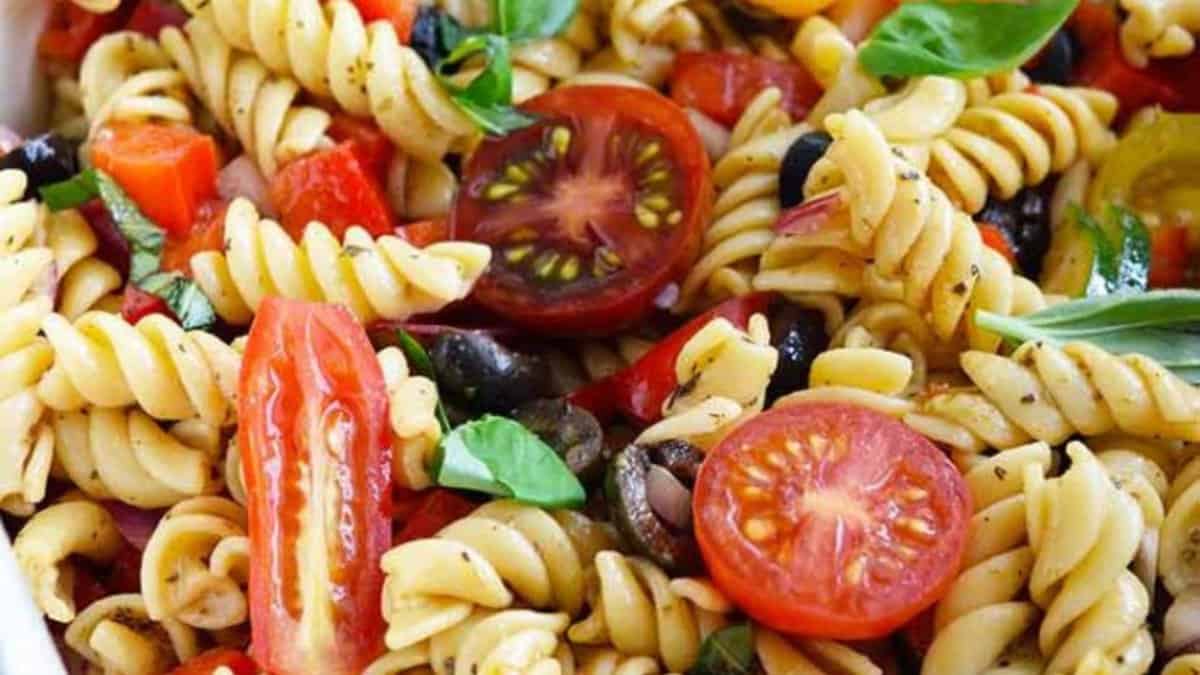 This delicious vegetable pasta salad recipe is perfect for a vegan/vegetarian pasta dinner, or as a side dish to a main course right off the grill.
Cherry Caprese Pasta Salad
Cherry Caprese Pasta Salad! Sweet and savory pasta salad for all your summer potluck needs. Vegetarian as is, and easily made vegan.
Blue Cheese Sauce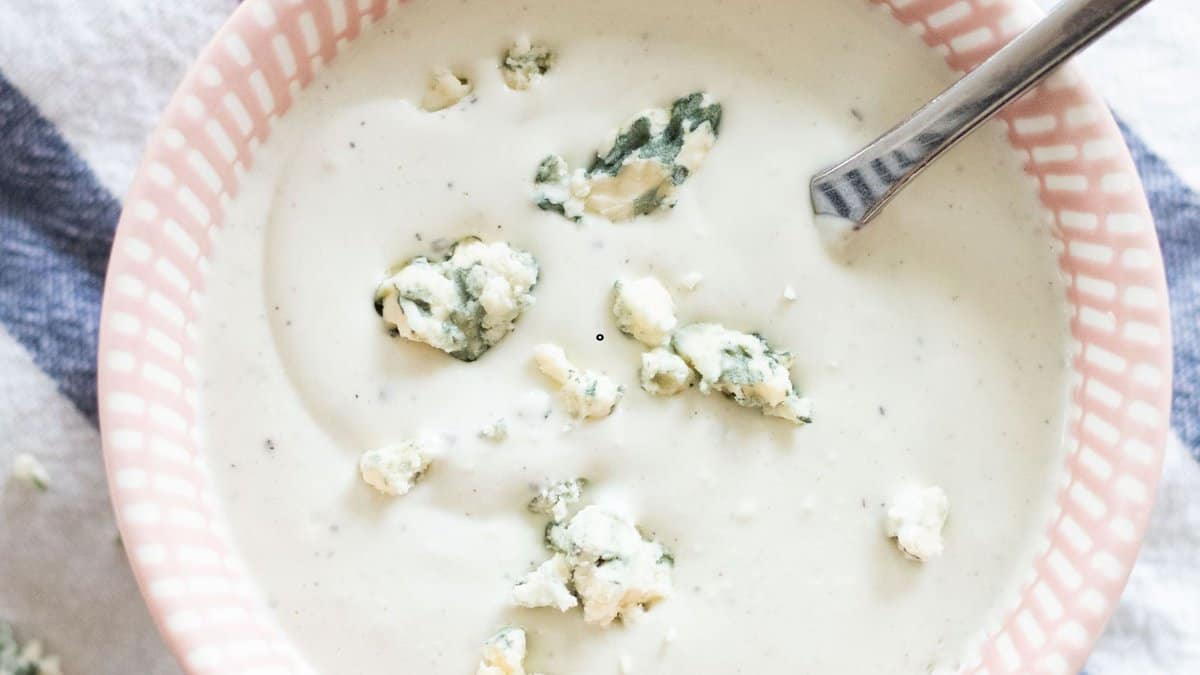 This classic blue cheese sauce comes together in under 5 minutes with just 6 ingredients, without both boiling and buttermilk. Loaded with blue cheese flavor it's perfect with salad, meat, and anything "Buffalo" flavored.
Roasted Lemon Tahini Cauliflower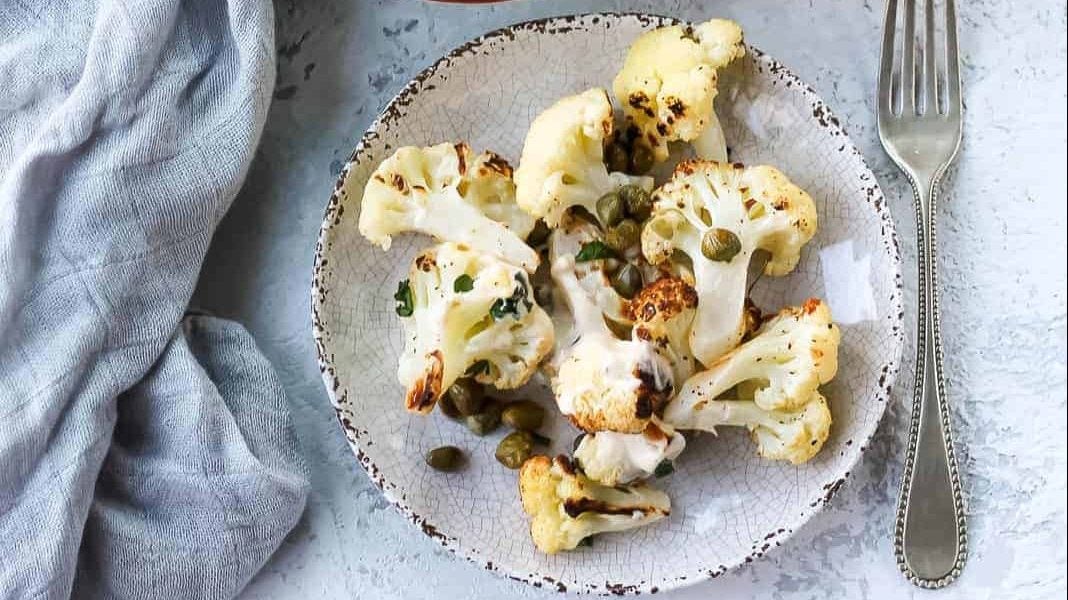 Lemony Roasted Tahini Cauliflower is an easy and delicious vegetable side dish. Roast a whole cauliflower or break it down into florets, then serve on a puddle of tahini sauce. Simple, elegant, and healthy, Roasted Cauliflower with Tahini is where it's at.
2-minute BBQ Sauce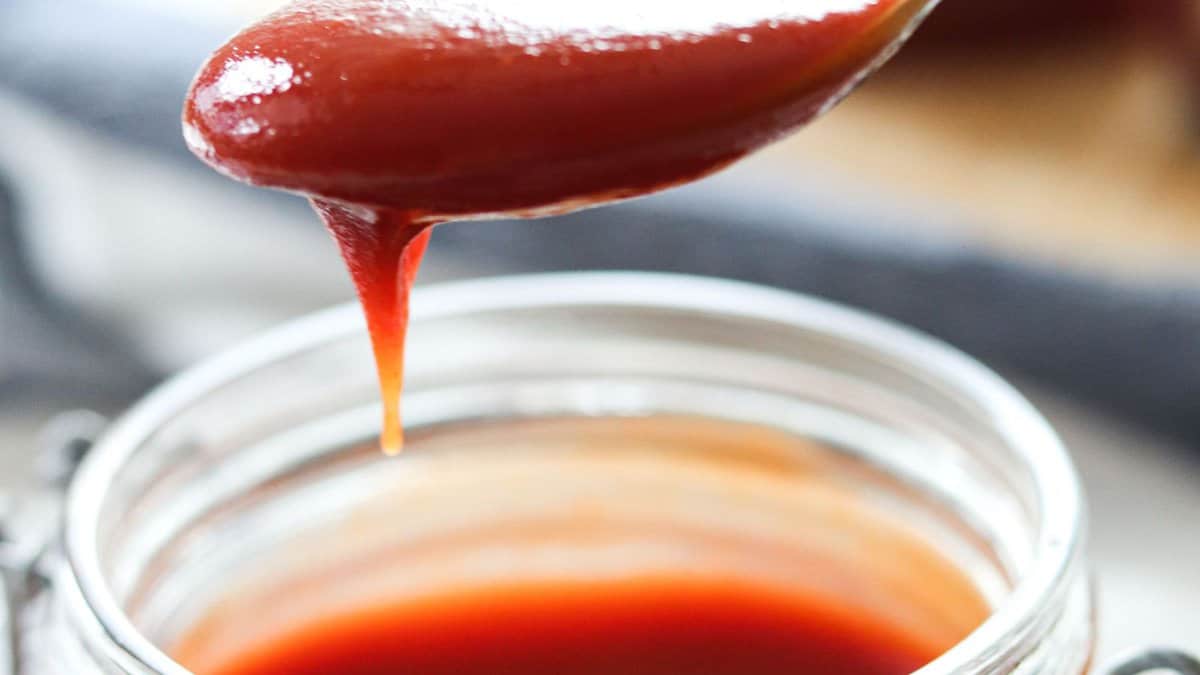 Gluten Free BBQ Sauce is made with 5 ingredients in just 2 minutes. Just a little bit spicy with a touch of sweet honey - it has all the flavor, but doesn't require any cooking. Perfect on top of a burger, or to dip some chicken tenders in!
Potato Wedges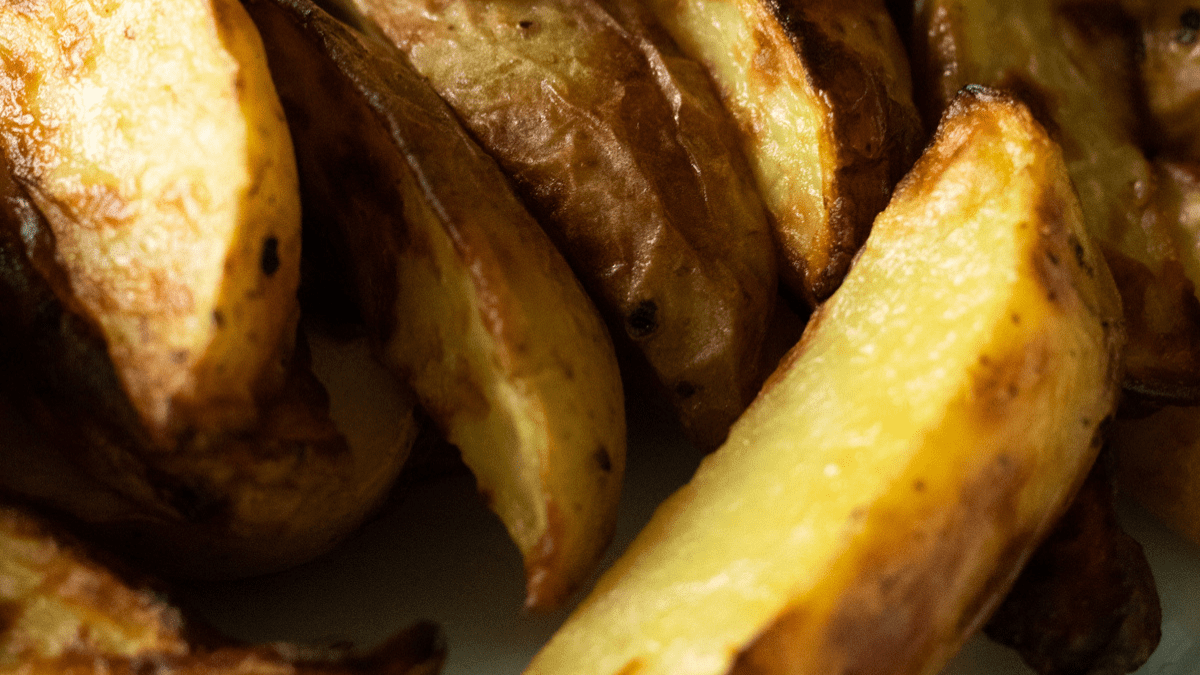 15 minutes is all you need to make the best air fryer potato wedges. Lightly seasoned with salt & olive oil they're baked to perfection in the easiest way possible - and a great healthier alternative.
Brussels Sprouts with Bacon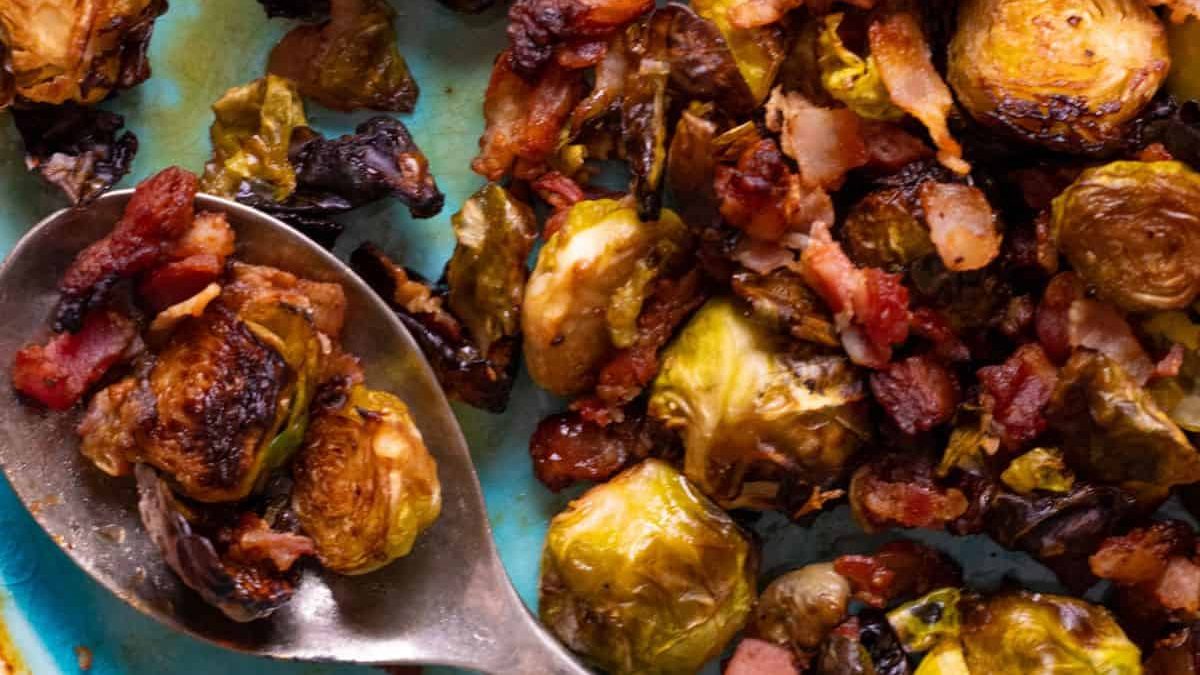 These Air Fryer Brussel Sprouts with Bacon are easy to make in just 20 minutes, and loaded with flavor. Salty, crunchy & sweet, with some acidity from balsamic vinegar.
Carrots Vichy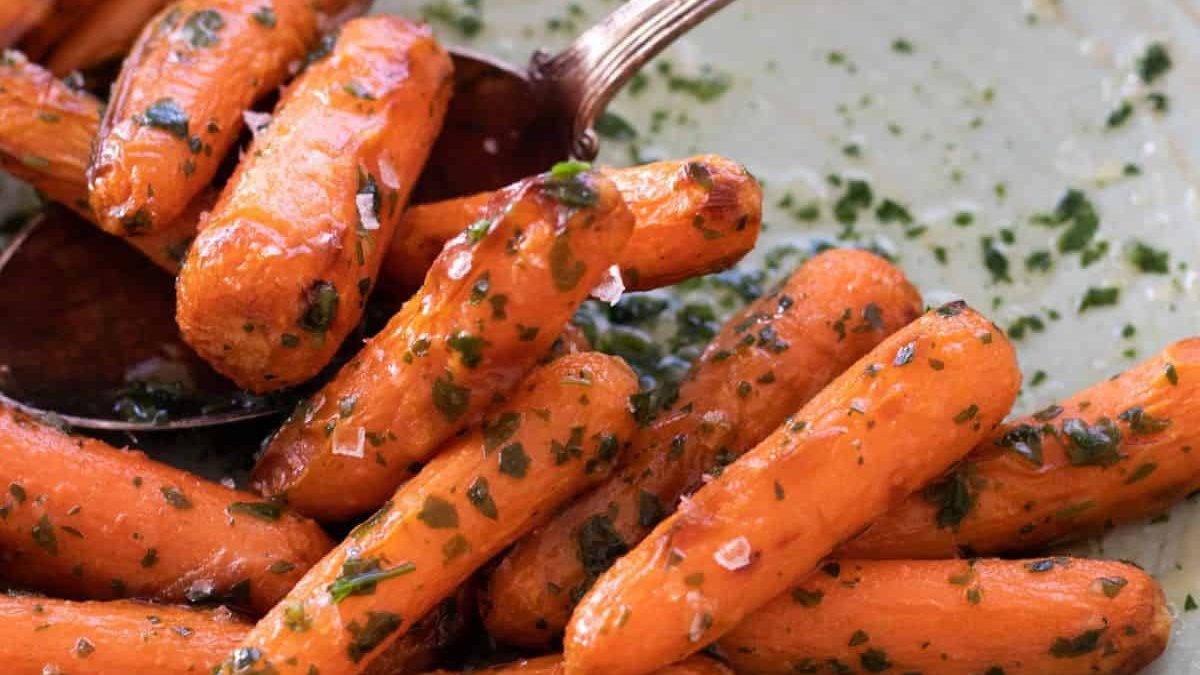 Make delicious Air Fryer Baby Carrots (Carrots Vichy) in under 20 minutes from start to finish, for a delicious side dish the whole family will love. Coated in butter & honey this is an air fryer version of the classic French Carrots Vichy.
Garlic Dipping Sauce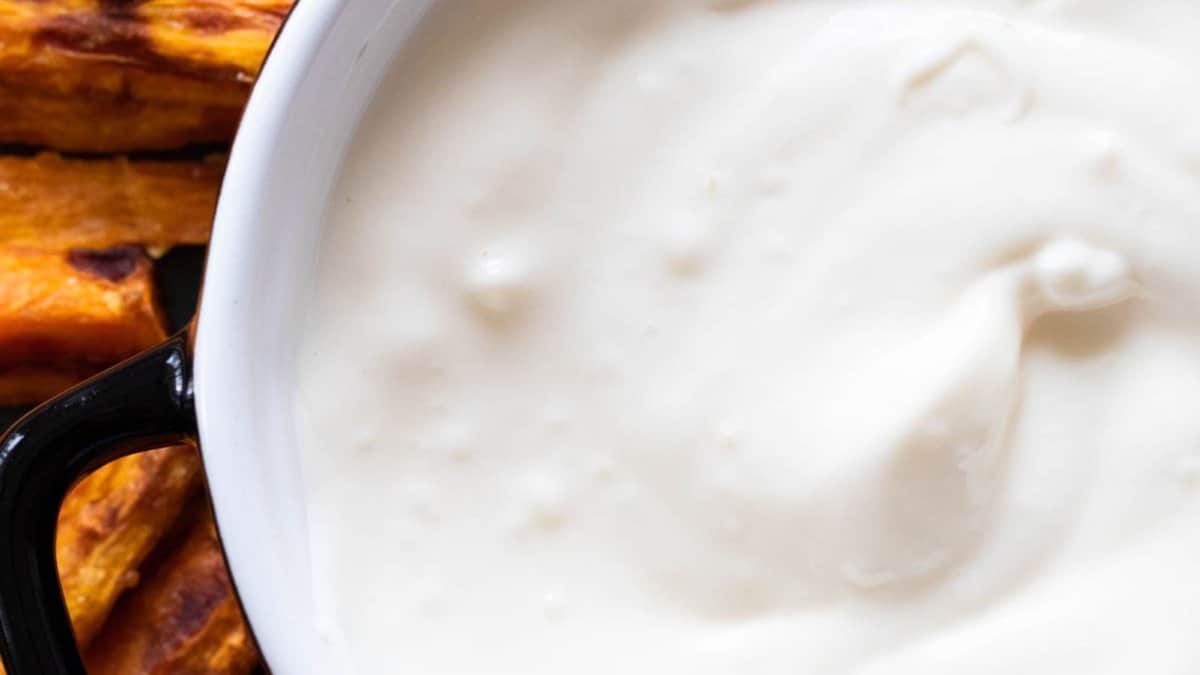 Make this super simple Garlic Dipping Sauce in just 5 minutes and have a delicious sauce to dip fries, veggies and bread in. Loaded with garlic flavor!
Simplify Your Weeknight Dinners with These 33 Easy and Delicious Recipes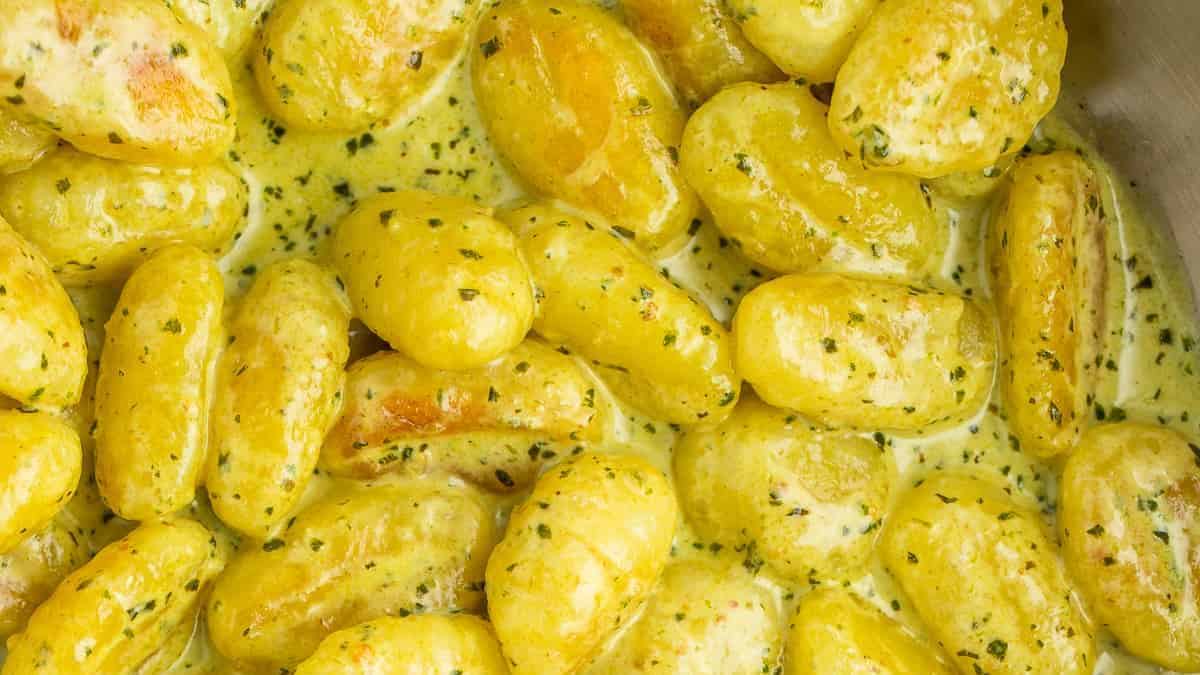 Are you tired of the never-ending question of "What's for dinner?" Well, fret no more! In this collection, we have curated 33 easy and delicious recipes that are specifically designed to simplify your weeknight dinners. From quick one-pan wonders to flavorful sheet pan meals and comforting stovetop dishes, these recipes will save you lots of time!
60 Easy Tasty Summer Dinner Recipes to Try Tonight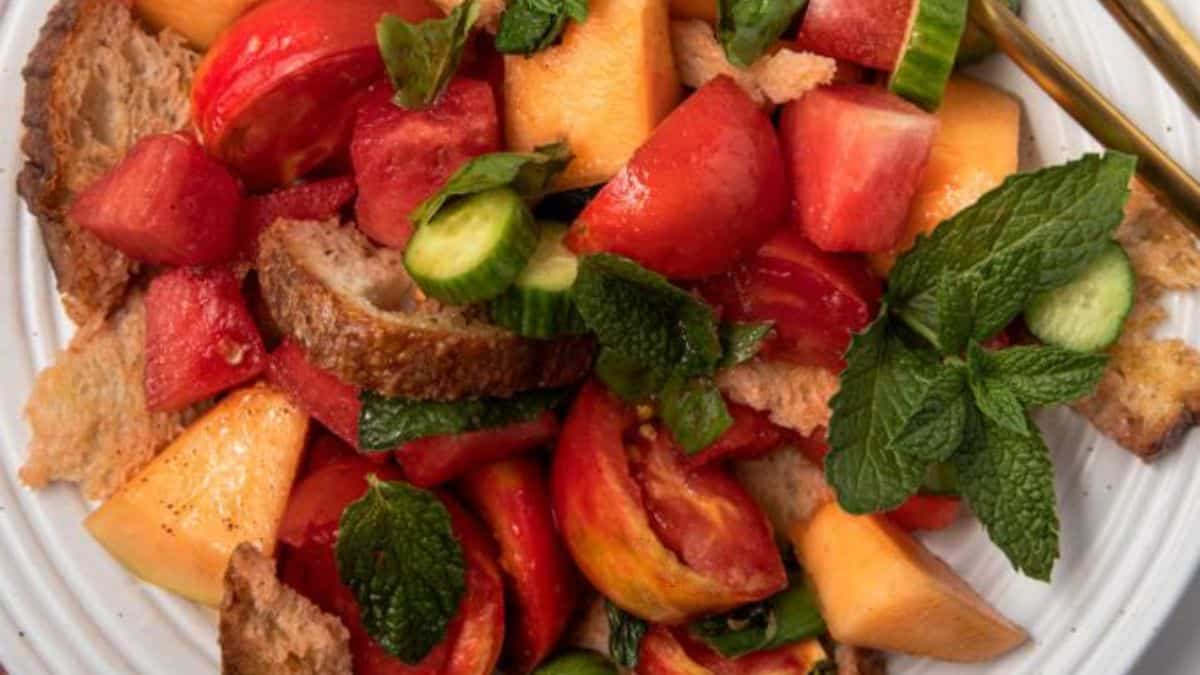 Welcome to a summer feast of culinary delights, where we've curated a collection of 50 easy and tasty summer dinner recipes that are perfect for those warm evenings. From refreshing salads and grilled delicacies to vibrant pasta dishes and light seafood options, these recipes are sure to inspire your next summertime culinary adventure.
Beginner Cooks Welcome: 39 Easy Recipes That Taste Amazing!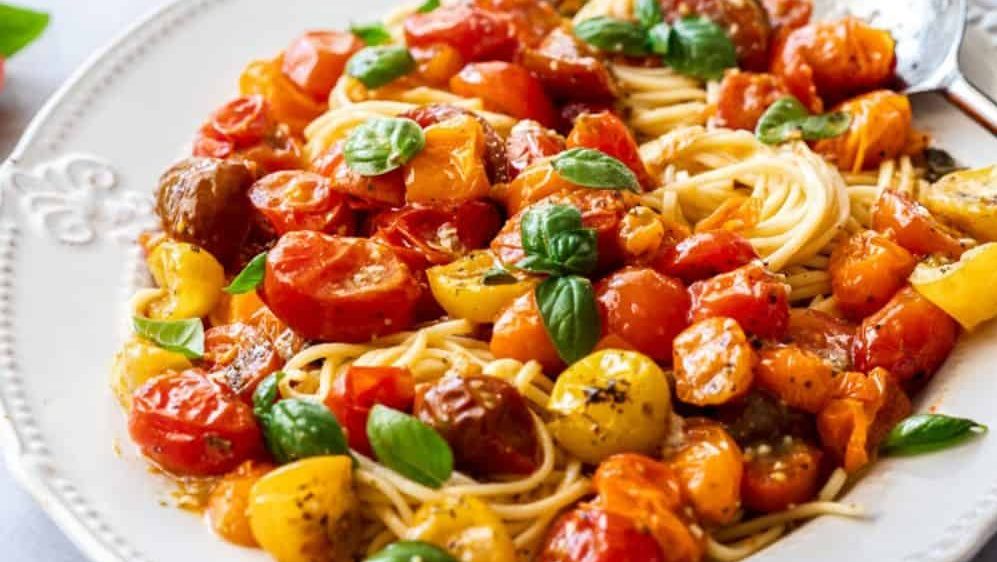 Who says you need years of cooking experience to whip up delicious meals? Here we've gathered 39 beginner-friendly recipes that will make you feel like a pro chef in no time. With simple instructions and readily available ingredients, these recipes prove that no experience is needed to create dishes that are both impressive and incredibly tasty.