If you love potatoes, then this post is for you. Whether you want to serve them as a side, in a salad, or make them the star of the show - you will find a new recipe to try here. From crispy roasted potatoes to creamy mashed potatoes, this article provides 35 delicious potato recipes for dinner that the whole family will love.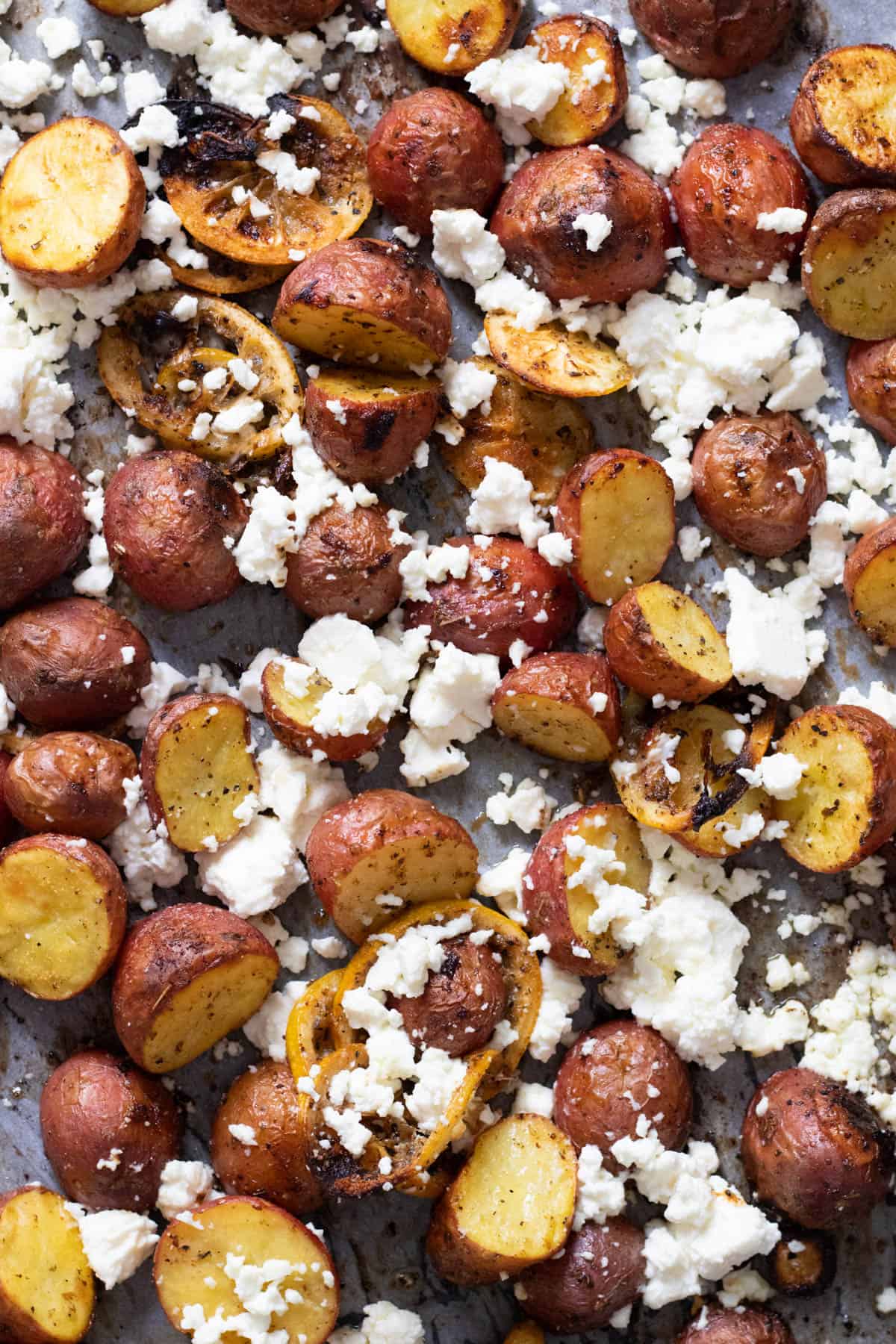 Jump to:
Potatoes are a great ingredient to keep on hand for any easy weeknight dinner. They're so versatile and can be dressed up or down any way you like, and seasoned to match whatever you are serving.
24 Tasty Potato Sides For Dinner
Potatoes are a great side for basically anything. Leave it lightly seasoned to let the other dishes shine, or spice it up and make it the star of the show.
4 Easy Potato Salads For Dinner
Nothing screams summer like a potato salad. But choose the right potato salad recipe , and it's delicious any time of year.
12 Potato Soups For Dinner
The best potato soups are magical. They take these simplest of veggies, with just a few other things, and turn them into a delicious, comforting bowl of soup. If you love a good bowl of potato soup as much as I do, check out these recipes!
10 Complete Potato Dinners
Potatoes don't have to be "just a side" - you can also make them the real star of the show by adding them to your main dish. Here are just some ideas for how to do it.
Which recipe are you most excited to try? Let me know in the comments below and share what you're making on Instagram with the tag #alwaysusebutter!
More guides like this