This post may contain affiliate links, which are always marked with *. Please read my disclosure for more information.
With just 2 minutes of prep & 14 minutes of cooking you can make the best frozen French Fries in Air Fryer. Perfectly crispy with or without just a tiny bit of olive oil, and ready to serve with your favorite dipping sauce!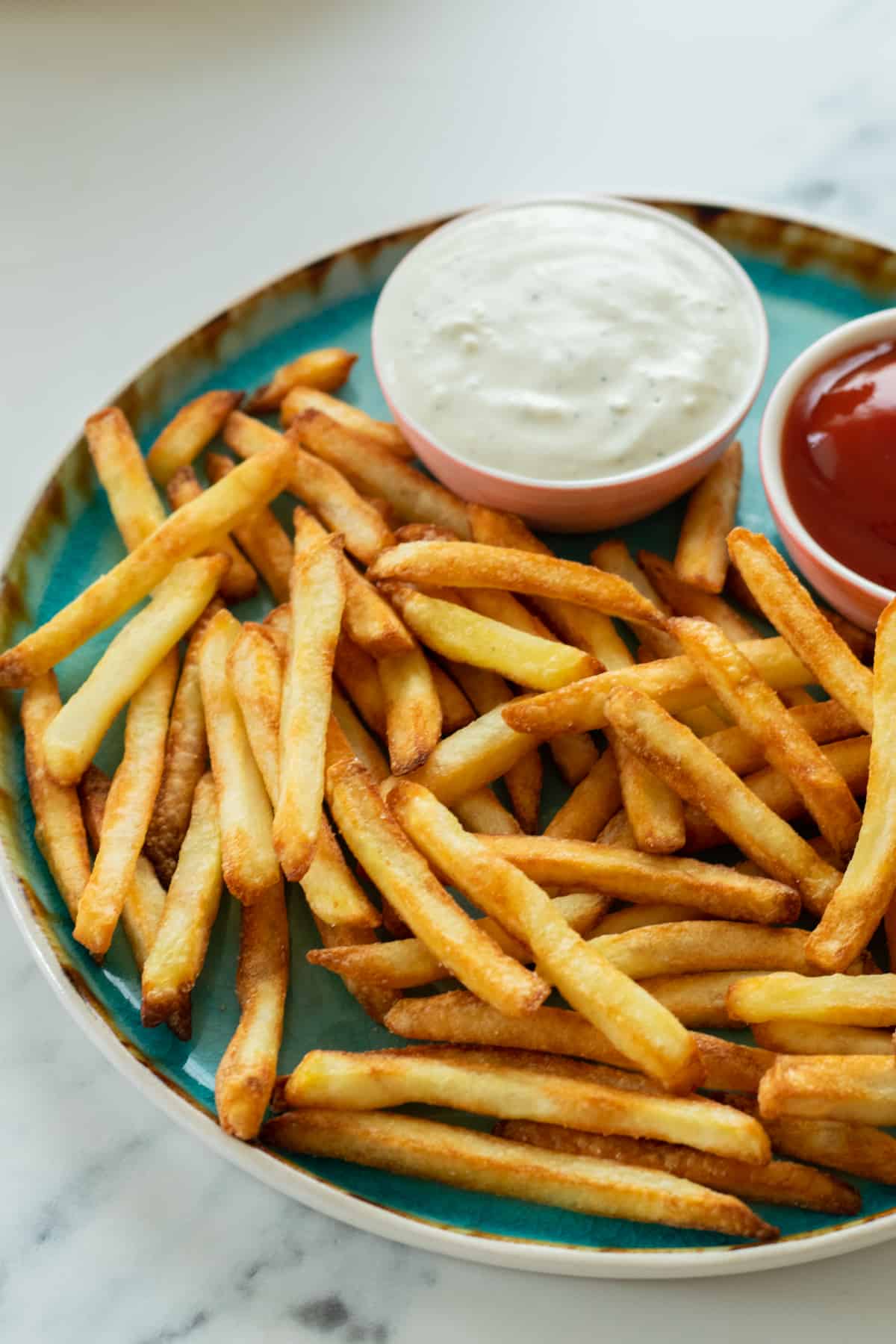 Jump to:
What you need to make them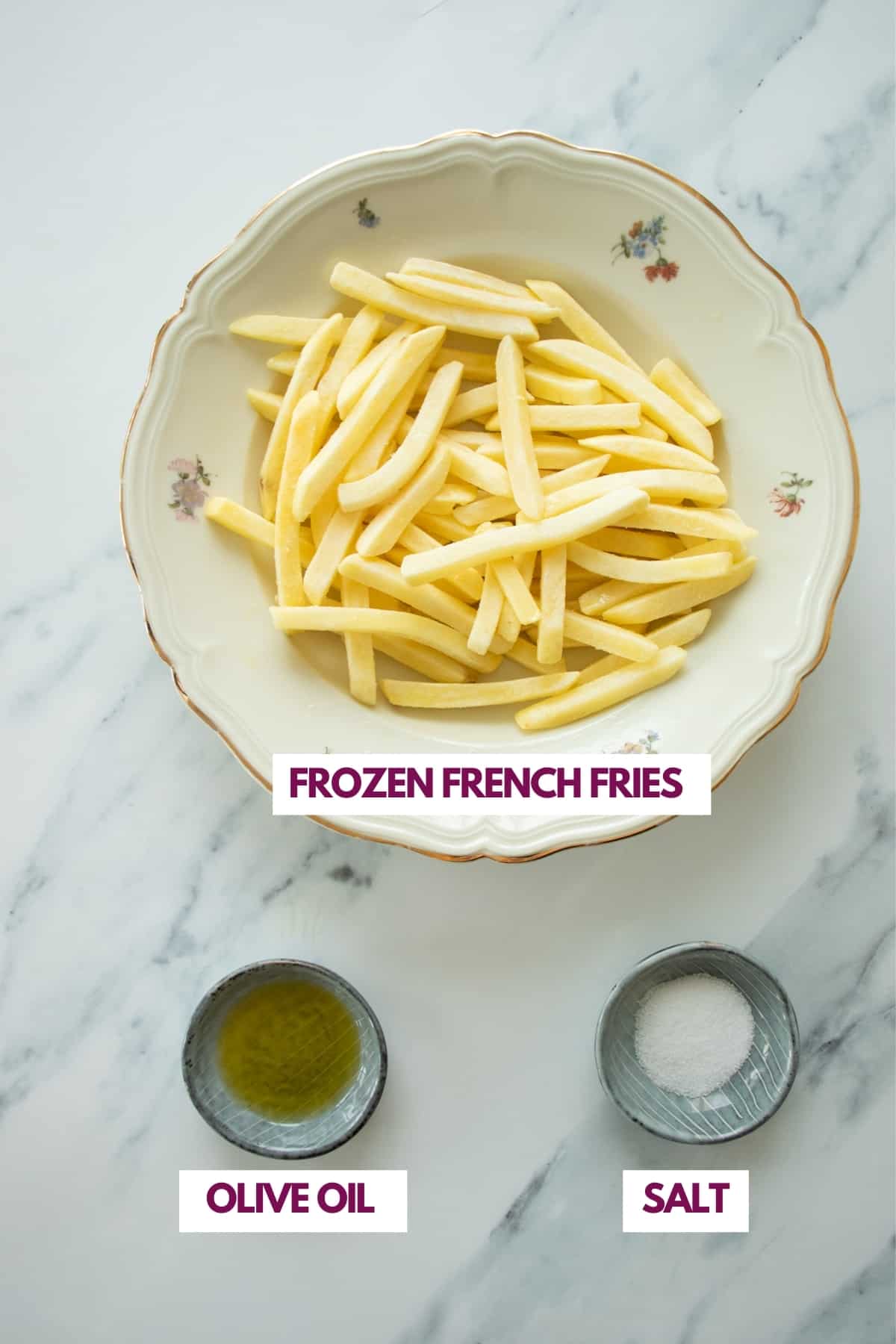 Ingredient notes & substitutions
Frozen French fries: I used thin cut potato French fries - but you can also use different types of fries, like curly fries, waffle fries, crinkle cut fries, shoestring fries, steak fries or sweet potato fries. Cook time will depend on how thick they are.
Olive oil can be swapped for a different type of vegetable oil or a few spritzes of cooking spray. Oil can also be skipped, but helps give the fries a really good crispy and some nice color.
Salt might not be necessary if you're using already seasoned fries - please check the bag before adding the salt!
Other seasonings can also be added - some of my favorite options include steak seasoning, Elote seasoning and ranch seasoning
How to make them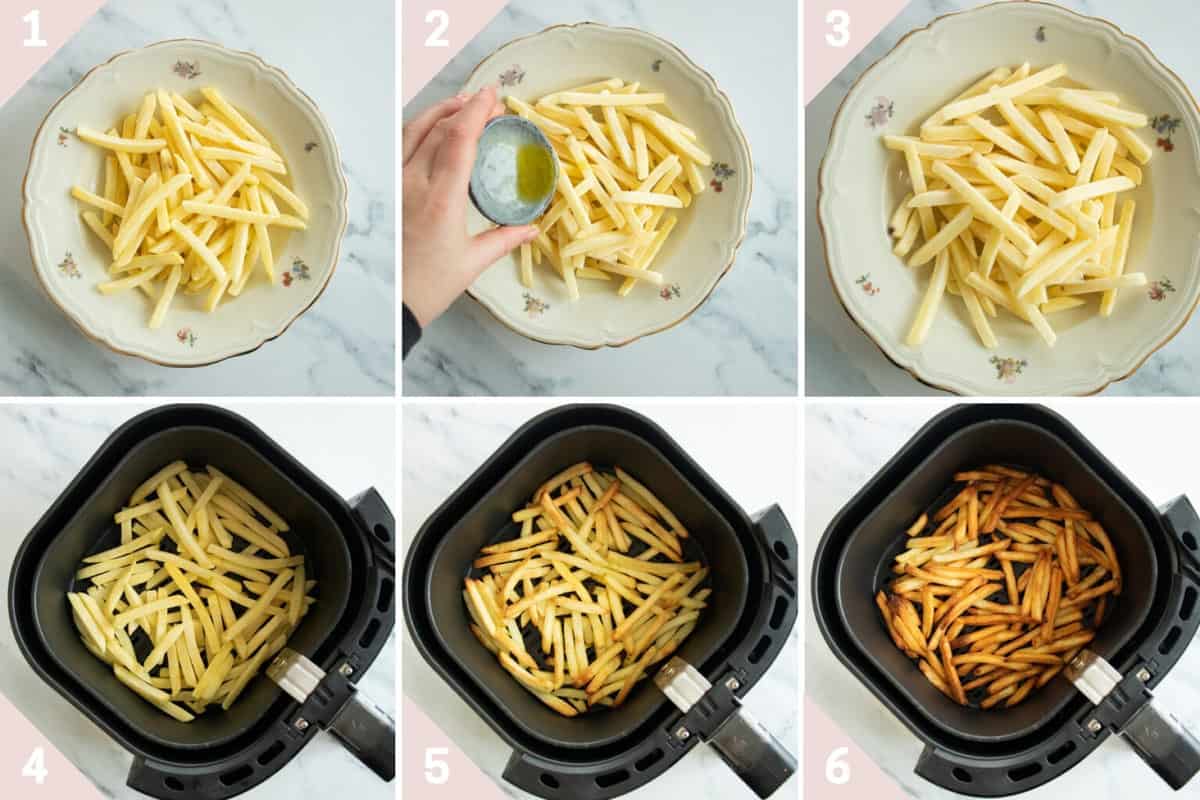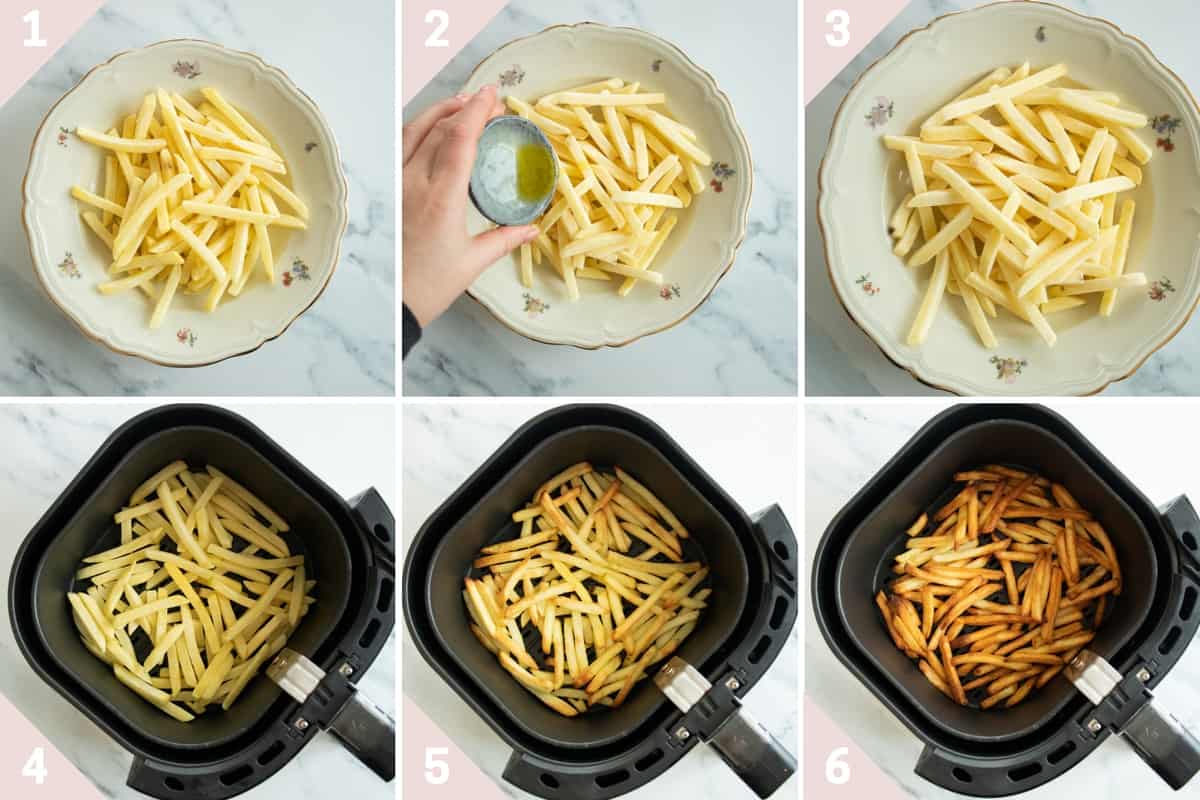 Place frozen fries in a bowl or on a plate
Pour over olive oil
Add salt, then mix and make sure to spread the oil and salt as evenly as possible all over the fries
Place them in the preheated air fryer basket
Air fry 7 minutes at 400°F (200°C), then shake the basket
Air fry 7 more minutes at 400°F (200°C), and serve immediately!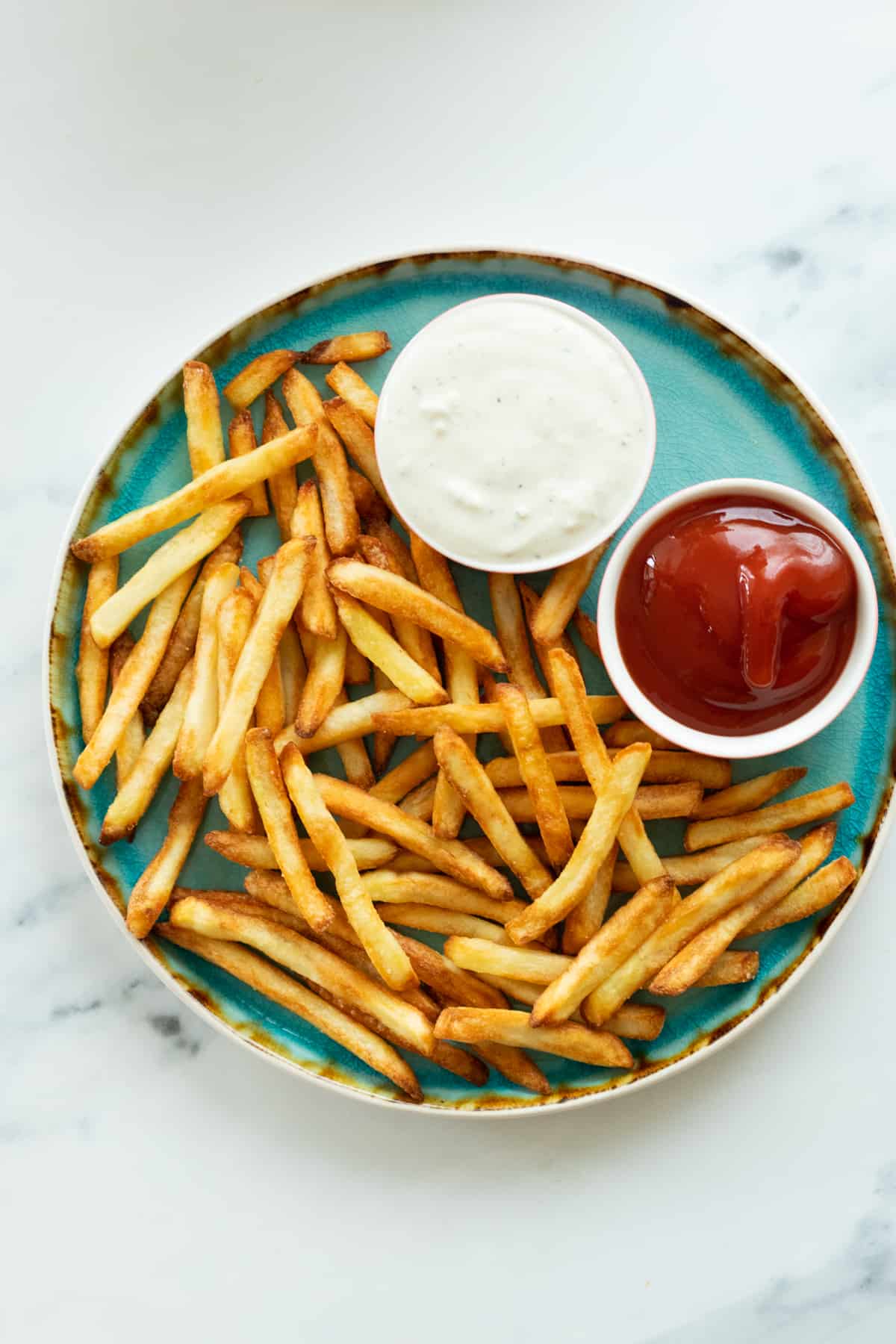 More quick & easy air fryer sides
Looking for more quick & easy air fryer sides like these air fryer French fries?
And don't miss my complete guide to cooking frozen foods in air fryer.
Did you love this recipe? Rate it five stars!
...and let me know what you loved about it in the comments.
Recipe