This post may contain affiliate links, which are always marked with *. Please read my disclosure for more information.
Air frying frozen foods is the best way to cook it for the best taste & texture. And no cooking method is as quick, easy and non-messy. Learn how to cook any frozen food in the air fryer *, and have it tasting great in no time!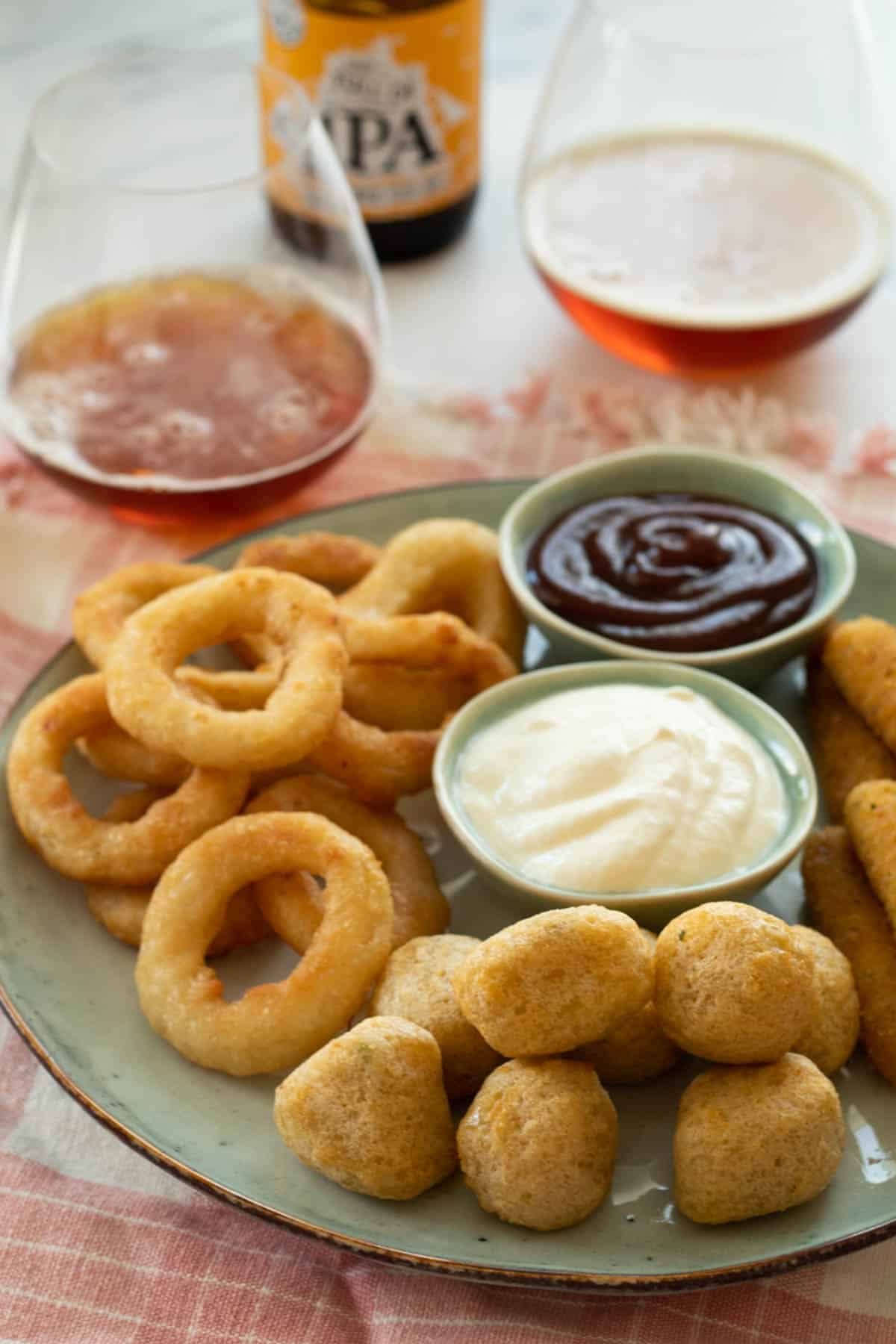 Jump to:
Since I got my air fryer * I'm not cooking frozen foods any other way. I love how quick it is, the great results, and the super easy cleanup.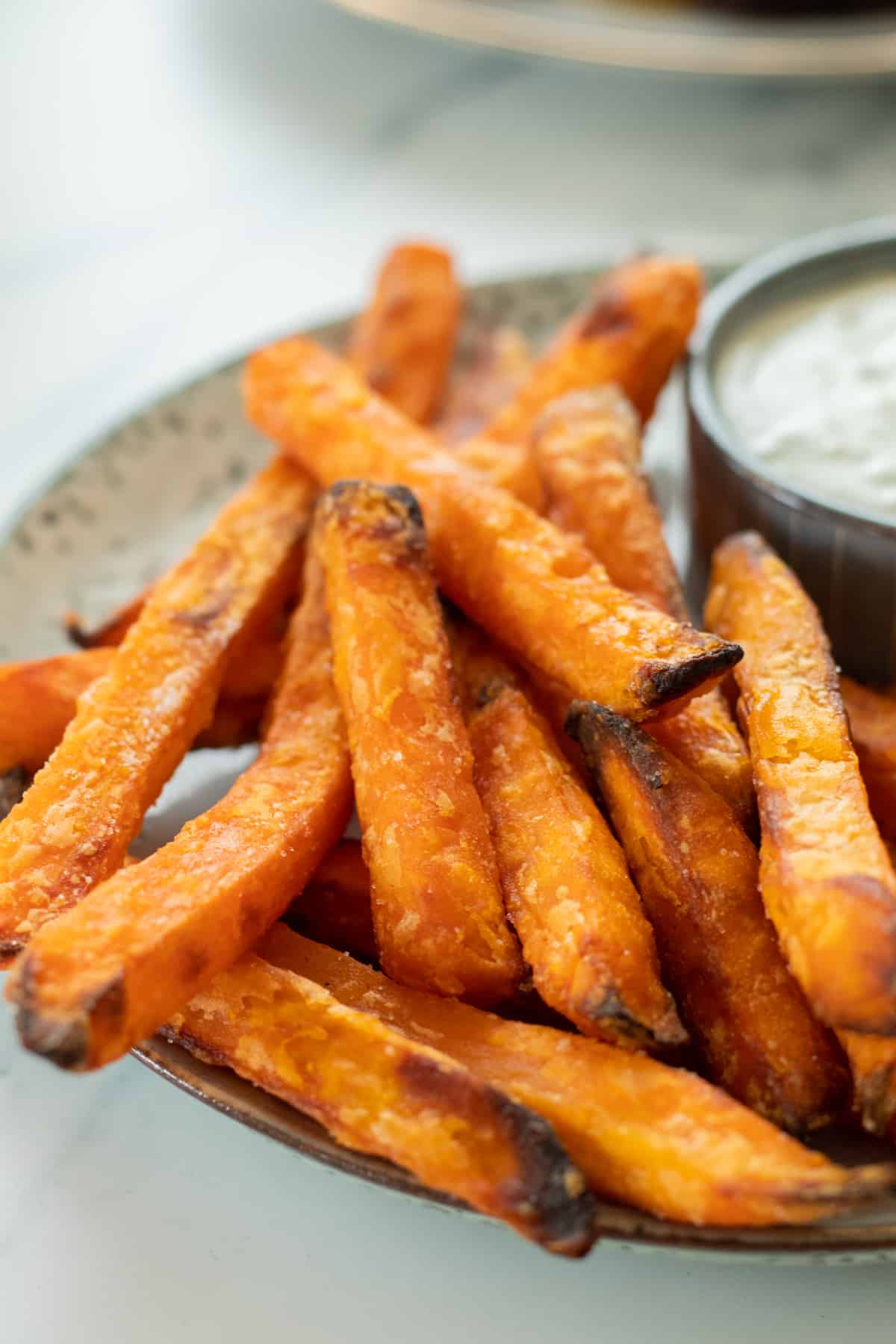 General Process & How-To
When air frying frozen foods, you just need to follow one general process. There are a few decisions to make along the way, and below I will walk you through all of them.
For more tips and tricks on how to get started using your air fryer *, go to my Air Fryer Get Started Guide.
Do I need to defrost my food before air frying?
No, you should generally never thaw frozen pre-cooked food you want to cook in an air fryer *. Cook itstraight from frozen for best results.
Should I add oil?
I recommend addind a little bit of oil for almost all foods, as I find it helps with the crisp and that perfect golden color.
For most frozen foods, I recommend adding a small amount of oil
Instead of oil, you can also use cooking spray
Oil helps give the food a nice golden color
Too much oil can make the food soggy instead of crispy
Should I preheat the air fryer?
I always recommend preheating your air fryer *, if this is not explicitly recommended against for your specific model. Starting out with the right temperature will help cook your food quicker and more evenly.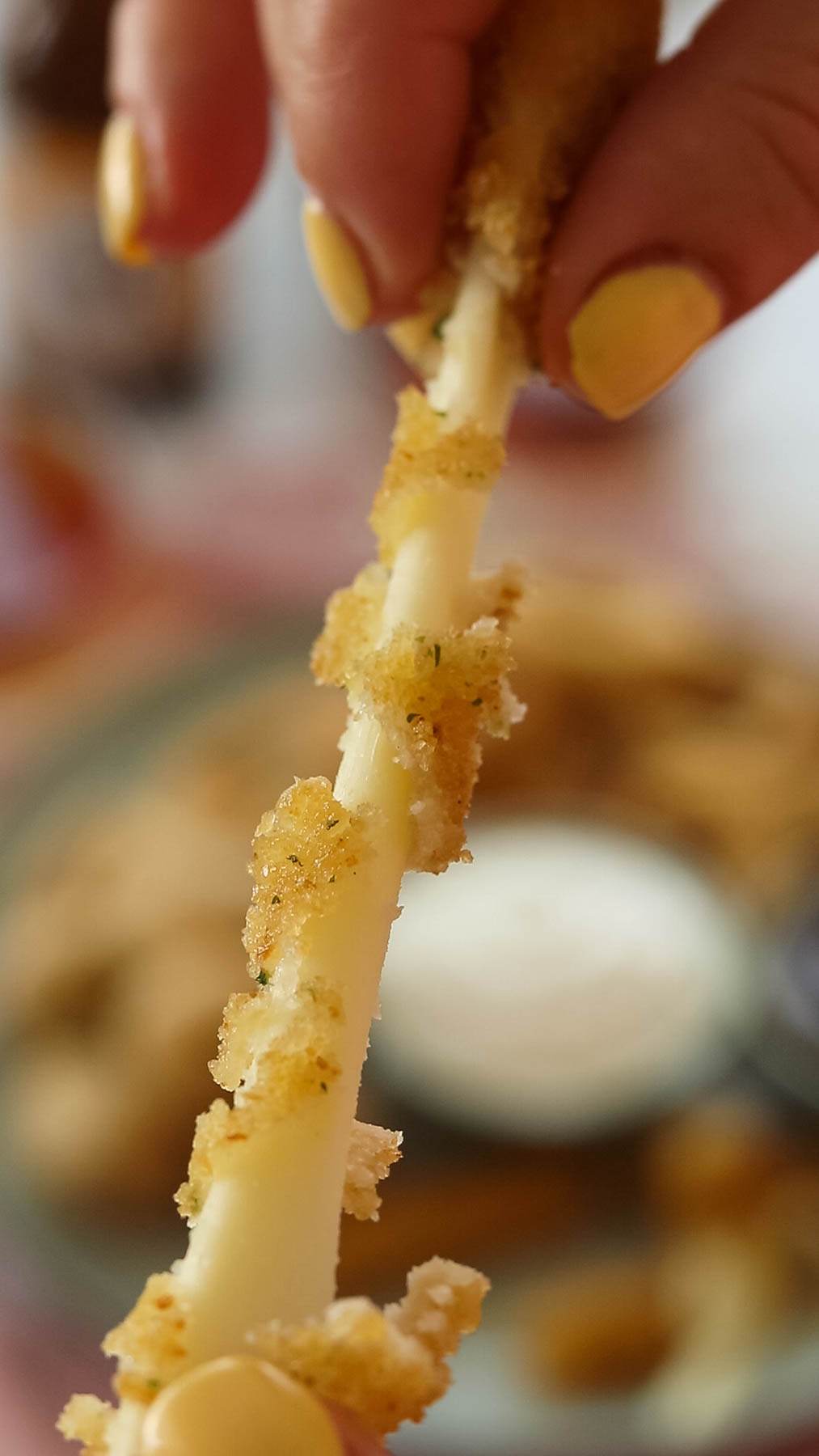 How much can I cook at the same time?
You don't want to overcrowd your air fryer *, as this will affect the result negatively.
For a super crispy result, always cook in a single layer
Fries, potato wedges, veggies, etc. can overlap, but you should still not fill your air fryer

*

basket more than halfway - the less overlap, the crispier the result!
Steaks, chicken, spring rolls, dumplings and similar should be cooked in a single layer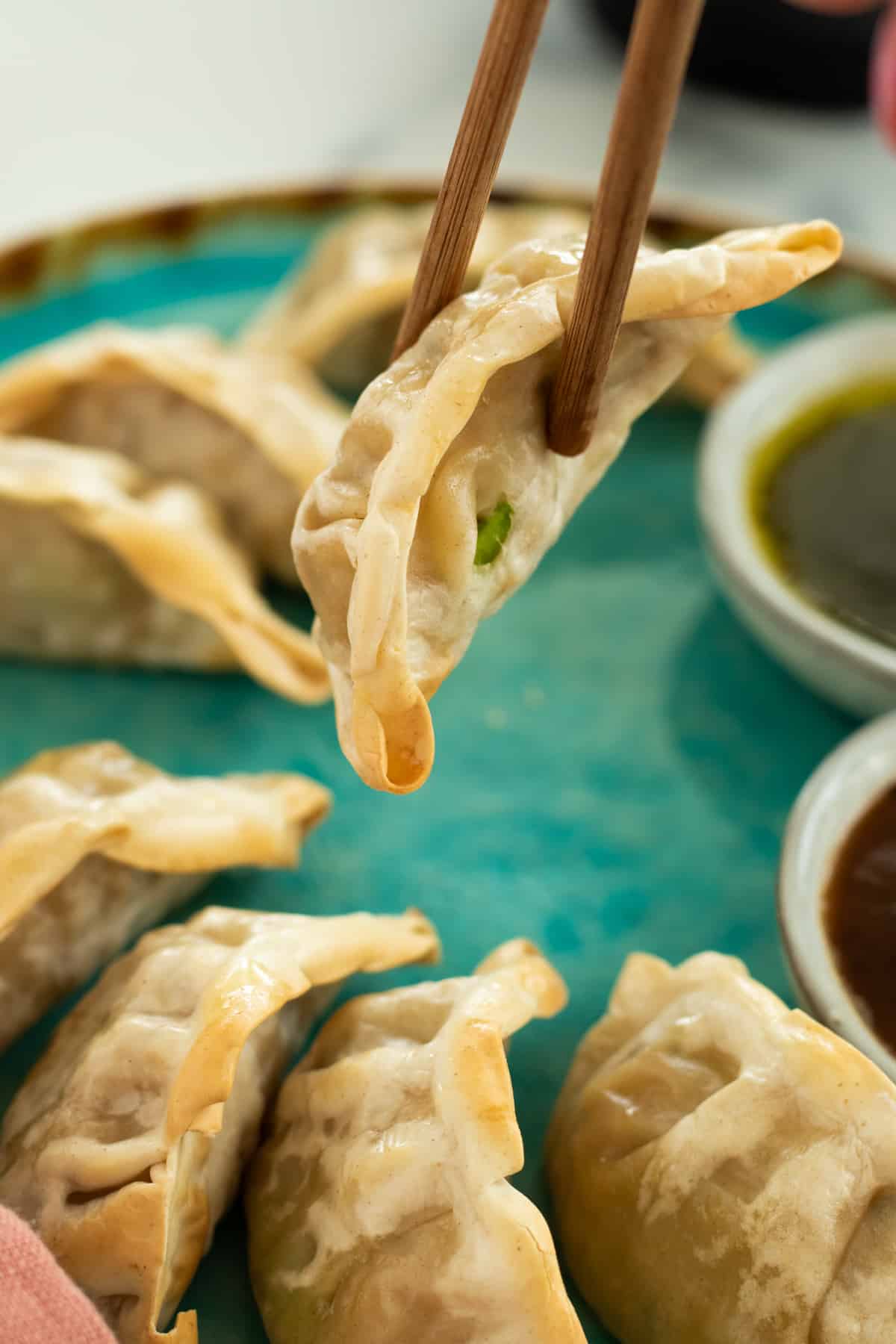 Do I need to flip or mix the food?
Despite the air fryer * circulating the air I find you get the best results when you flip, mix, or shake your food at least once halfway.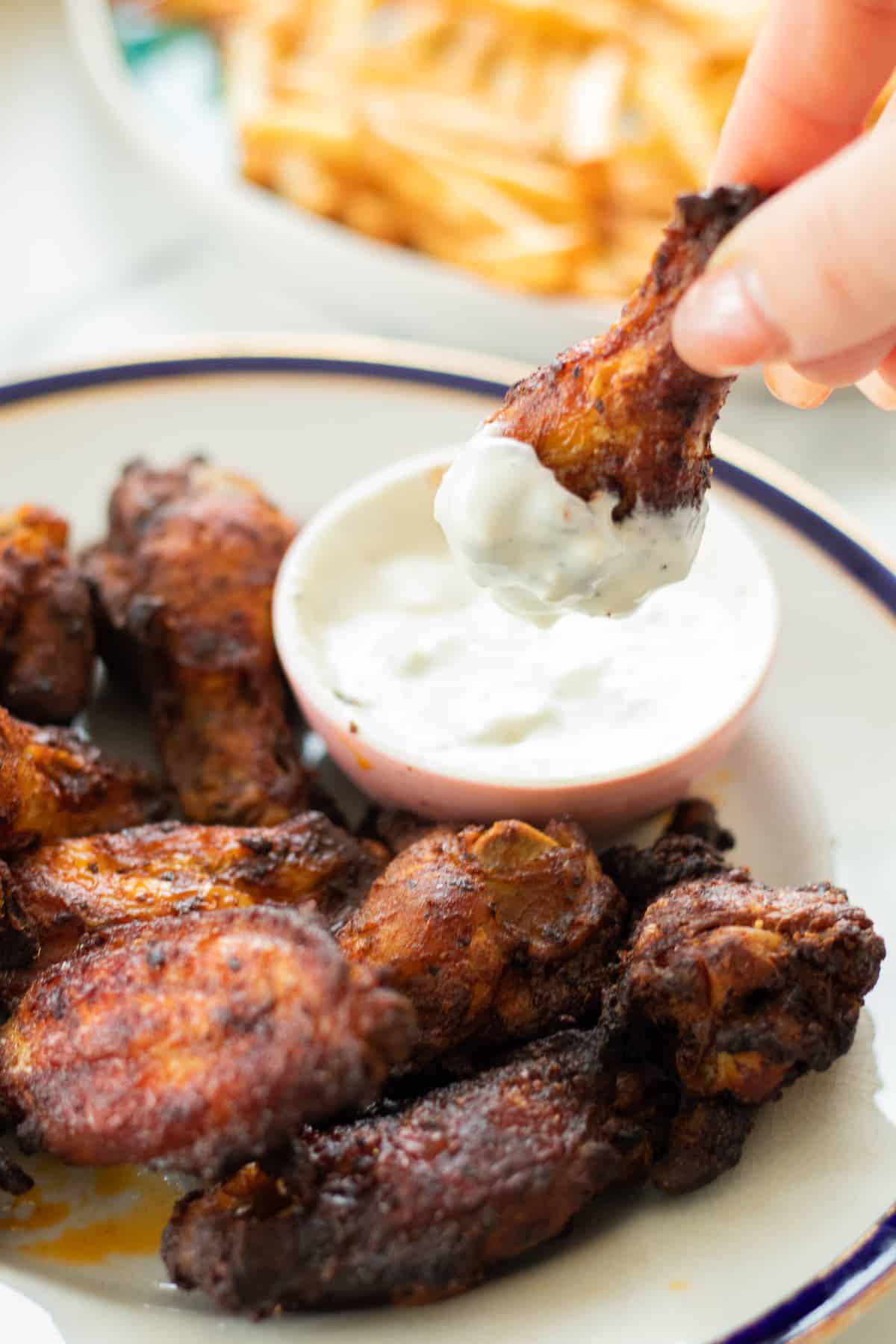 What frozen foods are good in air fryer?
I have yet to find a frozen food that is not great cooked in the air fryer *! Some of the best frozen foods to cook in your air fryer * include: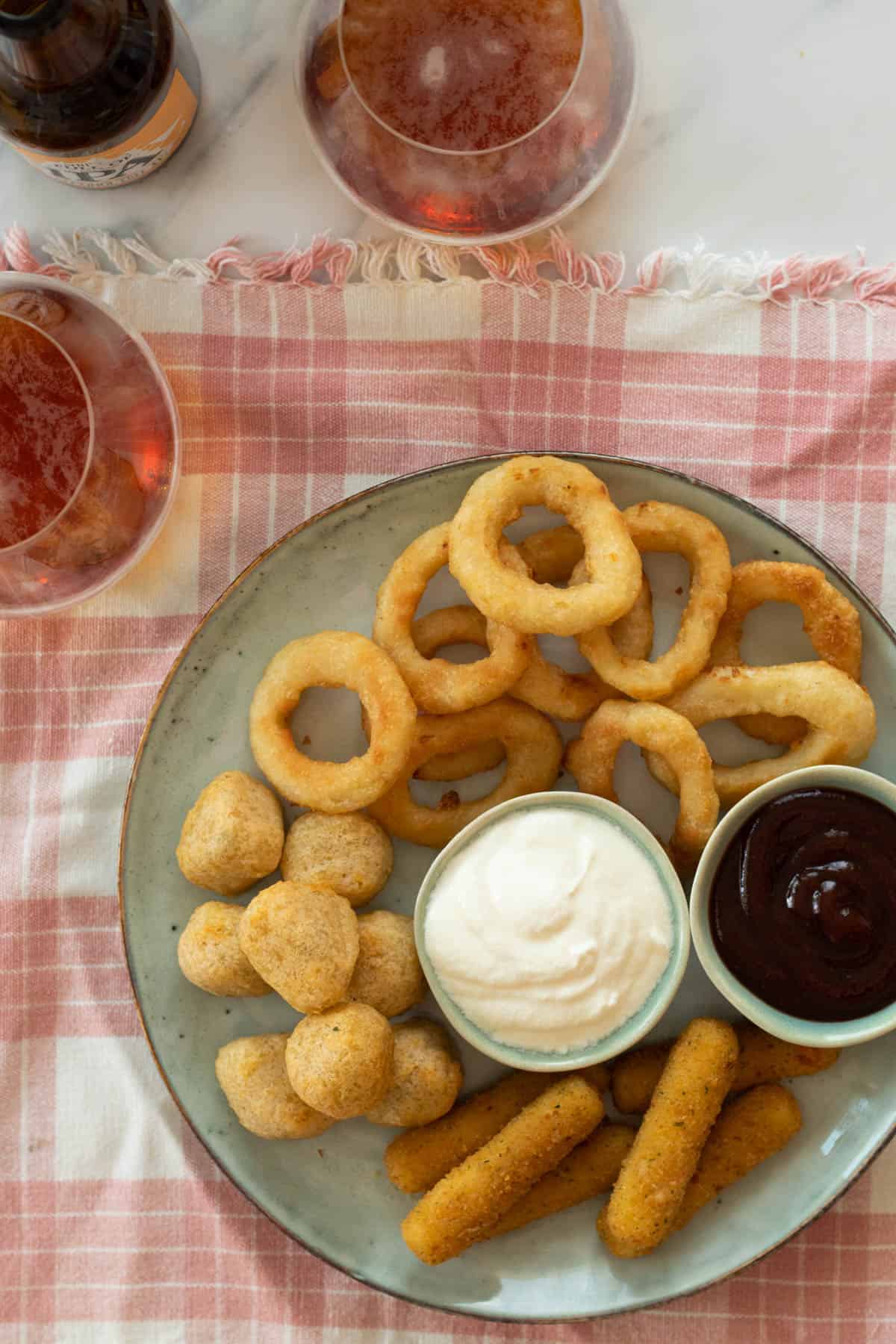 Specific Cook Times & Temperatures
Below you will find cook times and temperatures for common frozen foods. For most of these, you can click the link to go to a full guide to cooking this specific food - complete with tips & tricks.
These cook times have been tested in a Philips HD9252/90 Air Fryer* and a Ninja Foodi DZ401 DualZone XL*. Cook times can vary with your air fryer * model.
Side Dishes & Veggies
Beef & Pork
Chicken & Turkey
Fish & Seafood
Vegan & Vegetarian
Veggie Burgers

: 10-12 minutes (depending on thickness and type) at 400°F (200°C)
Snacks & Appetizers
Did you love this guide? Share it with someone!
...and let me know what you loved about it in the comments.