This post may contain affiliate links, which are always marked with *. Please read my disclosure for more information.
Find your new favorite healthy sides for burgers and hotdogs in this list of 26 amazing options. From slaws to fries, chips, sauces and toppings you're sure to find a few new favorites here!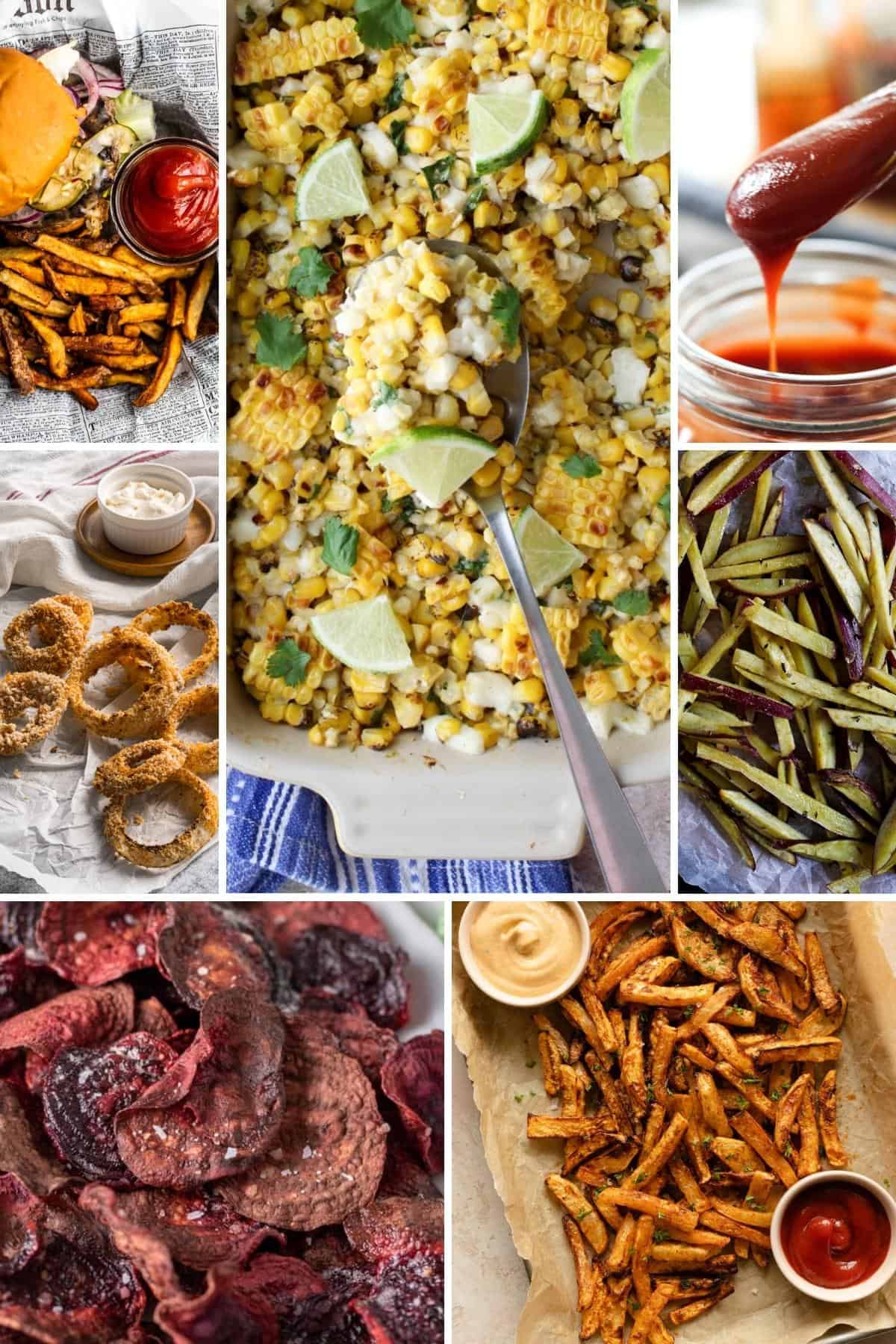 Jump to:
Any time burgers and hot dogs are on the menu it's easy to just reach for french fries and dill pickles as sides - but why stop there, when there are so many other great, healthier, options out there?
Here I gathered the 26 best sides dishes from healthier fries and chips to slaws different ways, as well as some sauces and toppings.
These will all go great with any type of burgers you choose for your next cookout - regular beef burgers, veggie burgers, halloumi burgers, turkey burgers... as well as with a hot dog, other heavier sandwiches or a different protein main course.
All loaded with taste, all healthy or at least healthier - and of course, they are all pretty quick and easy sides to make. It's fast food, and good food!
Enjoy!
Healthier Fries
Healthier Chips
Snackable Vegetables
Slaws & Salads
Sauces & Toppings
More quick & easy side dishes
For more quick& easy dishes, check out these posts: