Throwing a party? Don't forget the most important part - the snacks! Party snacks come in many shapes and sizes and in this post you will find lots of different ideas for what to serve to your guests.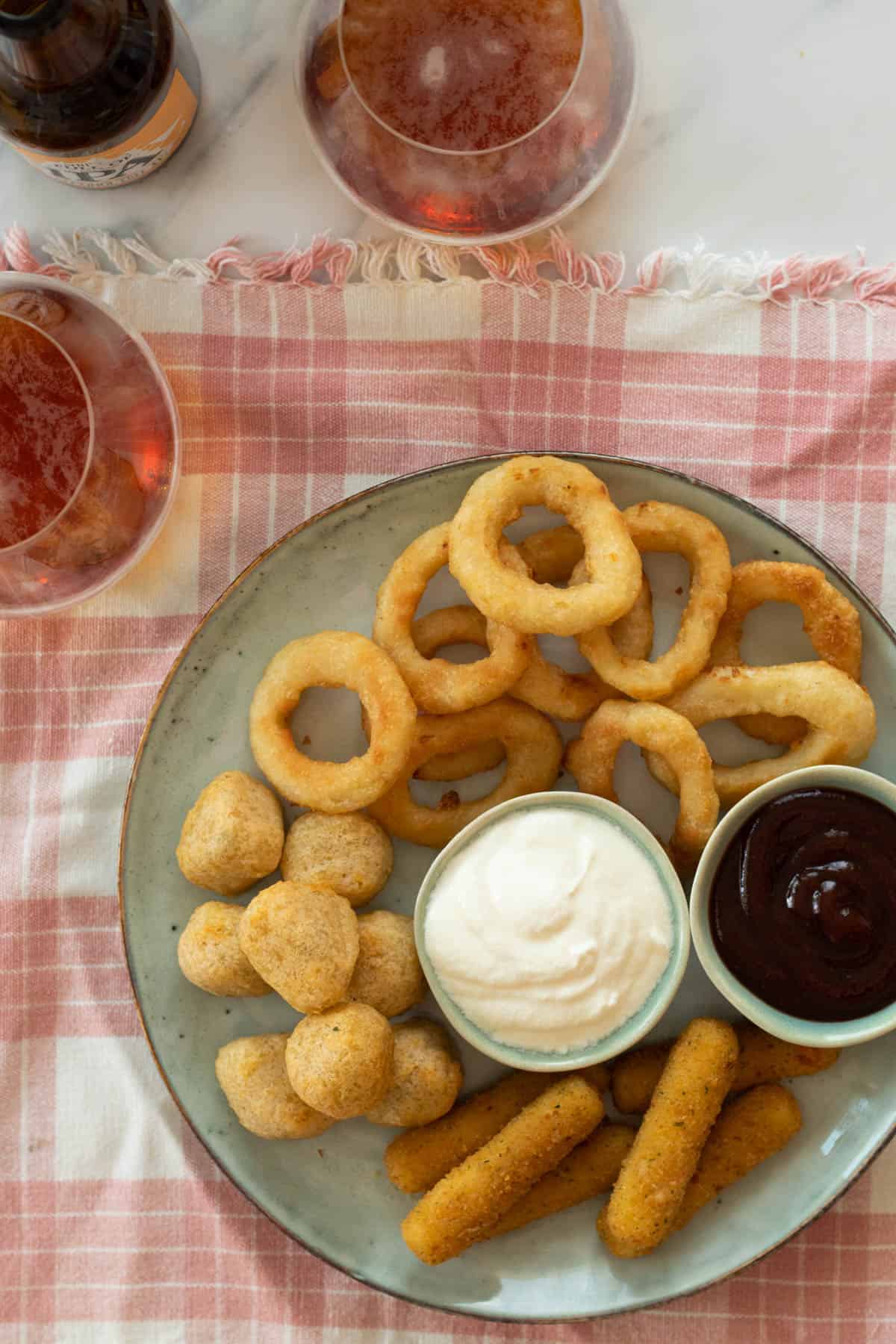 Jump to:
The best party snacks are quick and easy to whip up. And if you don't even have time for that? Just grab some snacks from the local grocery store.
What Is The Most Popular Party Food?
According to Instacart's 2022 snack time report, chips are the most popular party snack. Instacart surveyed 2000 adults leading up to America's largest party of the year, the Superbowl, to discover what folks eat during the big game.
A whopping 99% of all participants said they eat chips at a super bowl party. The top three chip choices were tortilla chips, nacho tortilla chips (think Doritos nacho cheese), and original potato chips.
Snacks You Can Make Yourself or Get at the Store
There's no need to make all your party snacks yourself. Most people expect store-bought goods such as chips at a party.
Here are more options you can either make yourself, or get at the store, to help you turn your dream of hosting the perfect bash into a reality.
Dip
Most people expect dip for their chips. The Instacart study indicated that salsa, queso, and guacamole are the most beloved dips.
Homemade guacamole is far superior to any store-bought kind. It's easy to make too. Just combine avocado with tomatoes, onions, jalapenos, and a dash of lime.
Homemade salsa is divine but a little more difficult to throw together for a party. The salsa available in the fresh section of your grocery store will usually suffice for large gatherings.
When it comes to queso, store-bought is the only way to go. Grab a jar of your favorite and reheat it in the microwave so it's nice and hot when your guests arrive.
Cheese Board
A charcuterie board is the centerpiece for the perfect dinner party. The elegant spread offers a variety of fine meats, cheeses, and fruits for your guest's snacking pleasure.
The best part of serving a cheese board is that it requires little effort. Cut your favorite meats and cheeses and display them in a fancy array on your favorite platter to wow your guests.
Shrimp Cocktail
Offer a shrimp cocktail to really up the wow factor at your party. Though expensive, shrimp cocktail is easy to prepare. Most come ready to serve at the fresh seafood section of your local grocery store.
Don't forget to grab a jar of your favorite cocktail sauce for dipping.
Salads
Head to the deli section to grab an assortment of deli salads to serve at your party. Most grocery store delis offer varieties of pasta salads, potato salads, and vegetable salads that make perfect appetizers and side dishes at any party or barbecue.
Many of these salads are easy enough to make at home as well, and this will almost always turn out to be cheaper as well.
Fruit and Veggie Trays
Pre-cut fruit and vegetable platters are a lifesaver. You don't need to spend hours slicing vegetables before a party; pick up the pre-made platter in the vegetable section.
However, the dip that often accompanies vegetable platters leaves much to be desired. To enhance your offering, make a delicious garlic dipping sauce, blue cheese sauce or chipotle ranch dip to dip your veggies in.
Desserts
The bakery section provides delightful desserts you can serve at your next party. Save time by opting for pre-made cookie platters or a custom store-bought cake rather than baking your own.
Or make your own - there are so many options that are quick and easy to make. Some great go-tos are Chocolate Chip Cookies, Brownies, or an easy Apple Crisp.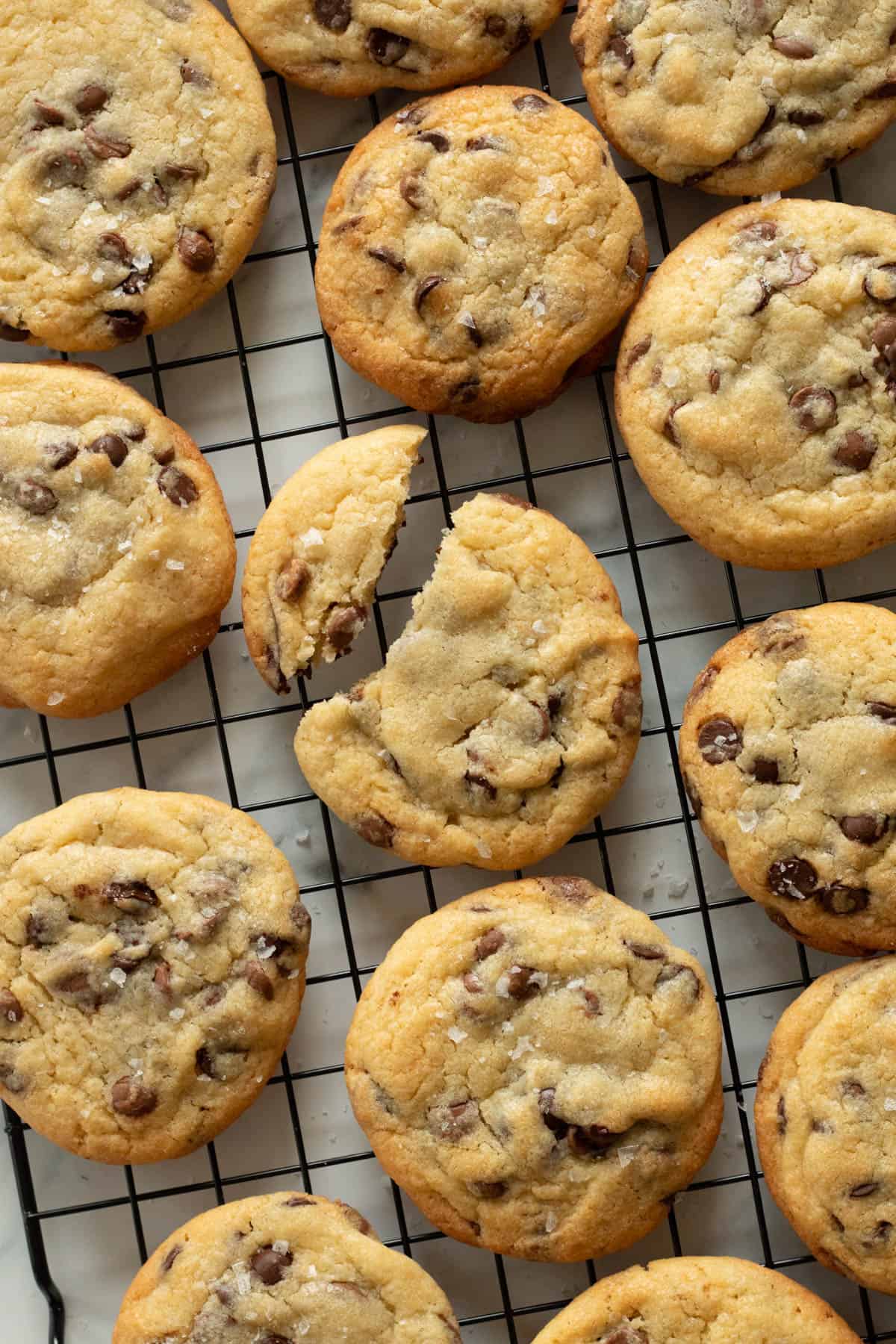 Easy To Make Finger Foods
When hosting a party, you don't want the store to get all the credit. Here are fifteen party appetizers anyone can make at home.
Pinwheels
Grab a canister of crescent rolls, cream cheese, and your favorite stuffing to make easy pinwheels that everyone will love.
Spread the crescent roll dough in a rectangle and spread cream cheese across the top. Then add layers of your favorite toppings (such as deli meat, spinach, or cut mushrooms). Roll tightly, then slice into thin, equal pieces starting from one end. Bake on a sheet for about 15 minutes or until golden brown for a delightful snack.
Layered Dip
Create a flavorful dish your guests will crave by layering a variety of taco toppings in one bowl. Start with refined beans and then add sour cream, guacamole, salsa, shredded lettuce, tomatoes, and shredded cheese for a dip bursting with flavor in each bite.
Mix cream cheese with your sour cream layer to make your dip sturdier and tastier.
Deviled Eggs
Deviled eggs are the quintessential party food because they're so easy to make.
Boil your eggs and allow them to cool. Then, slice them in half, dumping the yolk in a bowl while keeping the egg whites intact. Mix in some mayonnaise and a hint of mustard, then refill the whites with the yolk mixture.
Adorn your deviled eggs with olive, paprika, or bacon bites to spice them up.
Pigs in a Blanket
Pigs in a blanket are one of the easiest party snacks to make and are ideal for children's parties or low-key celebrations.
Roll cocktail wieners in crescent roll dough and pop in the oven for 15 minutes (or until golden brown). You can add coarse food-grade salt for a burst of flavor and pair it with various mustard dipping sauces.
Bacon Wrapped Asparagus
For a more elegant-looking party appetizer, opt for bacon-wrapped asparagus. This complicated-looking dish is as simple to make as it is tasty.
Group two or three trimmed asparagus stalks together and wrap them in fresh bacon. Bake at 400 degrees for about 25 minutes or until crispy. Toss the asparagus in olive oil and pepper before wrapping them for the best results!
Sweet Potato Fries
Though fries turn out best in a deep fryer, you can also easily prepare delicious sweet potato fries in the oven. Or make them in your air fryer!
Peel your sweet potatoes and cut them into evenly sliced "fries." Toss in olive oil and your favorite spices and spread out on a baking sheet. For ideal crispiness, bake at high temperatures of 450-500 degrees for 20 minutes.
Cucumber Sandwich
Nothing beats the simple elegance of a cucumber sandwich. These delightful morsels are the perfect finger food.
Though the traditional cucumber sandwich uses butter, you can make a more elegant snack using cream cheese and dill. Don't forget to cut the crusts off the bread, as the dainty design is part of the appeal.
Cucumber Bites
Cucumbers make perfect platters. Slice your cucumber into round disks, and add various toppings for a unique platter of party snacks.
Try the cream cheese and mayo mix we filled celery with topped with tomato or tuna topped with an olive. Experiment with different spreads and toppings for delightful bite-sized snacks.
Cookies
If you want an easy homemade sweet snack, bake some cookies. The pre-made cookie dough makes serving oven-fresh cookies a breeze, but homemade peanut butter or chocolate chip cookies require only a few simple ingredients.
Mini Wraps
Mini wraps are easy to make because they don't require any cooking. Add your desired fillings to a wrap, roll it, cut it into smaller pieces, and serve.
You can make a bunch of different varieties depending on your tastes. Use romaine lettuce, chicken, and Caesar dressing for a chicken Caesar wrap, or opt for chipotle sauce, cheddar jack cheese, and iceberg for chicken wraps with a kick. If you prefer a vegan party snack, you can fill your wrap with lettuce, tomatoes, hummus, and cucumber. Or make halloumi-pesto wraps - I promise, everyone will ask for the recipe!
Quesadilla Bites
Quesadillas are one of the easiest foods to prepare. All you have to do is add cheese to a heated tortilla on a frying pan.
If you really want to impress your friends, make Buffalo Chicken Quesadillas - two party favorites all in one cheesy package!
Bruschetta
For a flavorful snack that will really impress your guests, serve up bruschetta. Mix chopped tomatoes and basil with a bit of diced onion and garlic, then toss in olive oil and sprinkle with fresh parmesan cheese.
For best results, serve your tomato mix in a bowl surrounded by fresh crostini so your guests can make their own bruschetta. The colorful arrangement will add to the party decor, and allowing guests to serve themselves will prevent the bread from getting soggy.
Cracker Appetizers
You can make a wide variety of tasty appetizers with crackers and a few toppings.
Upgrade your cracker apps by using crunchy crostini instead of crackers. Warming the crostini in the oven before making your appetizers will give this easy party snack an elegant makeover. Top with homemade red pesto or homemade tapenade.
Caprese
The simple Italian salad is always a crowd-pleaser and easier to make than you'd think. Simply layer tomatoes and basil on top of freshly sliced mozzarella.
Sprinkle with a dash of olive oil and balsamic reduction to add a burst of flavor to your salad. And for an even more filling Caprese salad, add spinach and roasted cashews as well
Rice Crispy Treats
Rice crispy treats are the simplest dessert you can make and are always a hit at parties. All you need are rice crispies, marshmallows, and butter. The cereal box often has simple recipe instructions, but you should always add a handful of extra marshmallows to make your treats extra gooey.
For a twist on the classic, add sprinkles or chocolate chips to your mixture.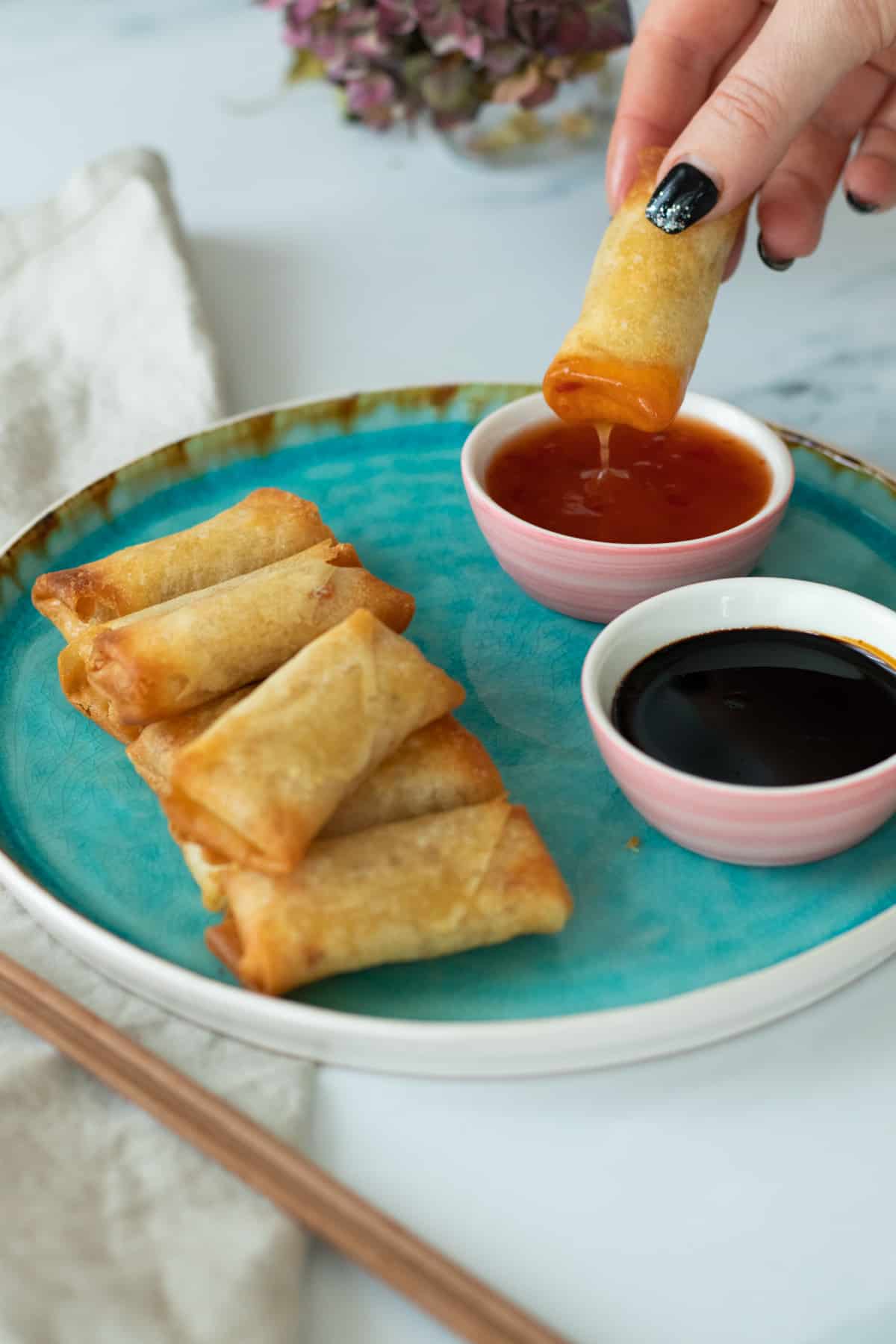 Party Appetizers you can get in the Frozen Foods Section
Want to wow your guests without doing a lot of work? Here are twelve excellent appetizers you can find in the freezer section of your local grocery store.
Of course, you can try to make all these delightful treats from scratch if you'd like, but those short on time and cooking skills can opt to heat these dishes and pretend they made them themselves. We promise not to tell.
Mini Quiches

Empanadas

Potato Skins

Cheese Puffs

Wontons

Samosas

Mac & Cheese Bites

Taquitos
Although most of these items are microwaveable, you should use an oven or air fryer for the best results. Always follow the instructions on the packaging.
Different stores and locations may offer varying brands. Check your local freezer aisle for easy-to-heat party appetizers to serve at your next get-together.
Parties Don't Have To Be a Ton of Work
Hosting a party doesn't require a lot of work. Your friends will be impressed with your spread whether you cook it all yourself or follow the time-saving tips above with store-bought party snacks.
You have more time to relax and mingle with friends when you don't have to spend hours cooking and prepping. You deserve to enjoy your party too!
This article originally appeared on Wealth of Geeks and was written by Melanie Allen.